Manufacturer: Cherry
Product Page: MC 4000
Purchase: £19.99 At the time of review
Today, we are taking a look at the Cherry MC 4000. Cherry are most well-known for their keyboards and more specifically, their Cherry MX switches which kicked off the whole mechanical keyboard era. For those who don't know, Mechanical Keyboards offer superb performance for both gaming and typing and have a number of switch types available meaning there is something for everyone. Now,  there are also a lot of other switch types such as Gateron, Topre, Kailh and companies such as Razer and Logitech even have their own customised switch types they offer on their products.
Back to today's review, the MC 4000 is a budget friendly mouse with a minimalistic design. The Mc 4000 also features a changeable LED colour which will allow you to switch between Blue and Red depending on the DPI being used. While Cherry may not be best known for their mice, this surely isn't the first one they've done so odds are it'll perform nicely especially given the price. The MC 4000 features a lightweight design, comes equipped with 6 buttons and has an ambidextrous design which is sure to be a real crowd pleaser.
Specifications
Weight (product):
approx. 130 g
Total weight (with packaging):
approx. 300 g
Product approvals:
| | |
| --- | --- |
| c-tick | |
| CE | |
| FCC | |
| BSMI | |
| cTUVus | |
Delivery Volume:
1 CHERRY MC 4000
Operating instructions in hard copy
Reliability:
Over 150,000 cycles of scrolling wheel lifetime.
Over 10 million clicks of mouse buttons lifetime.
Mouse:
Scanning: Optical
Resolution: 1000 / 2000 dpi (adjustable)
Number of Keys: 6
Mouse wheel design: Scroll wheel with key function
Design: Symmetrical,
Connection: USB
The packaging for the mouse is fairly simplistic as is the mouse itself. On the front, there is just an image of the mouse itself, no logos, specs or text of any kind.
On to the back of the box and we can see some of the functions the mouse has to offer.
Inside the box are the MC 4000 itself and an information booklet.
As mentioned, the mouse features a fairly simple design to it. It has an all black casing and features a symmetrical design meaning it is also ambidextrous. In between the Mouse 1 and Mouse 2 buttons, we have a scroll wheel and a small button that will allow users to change the DPI of the mouse by simply clicking it.
Towards the but of the mouse we have a small bit of 'CHERRY' branding which is to be expected. You'll also notice have the rear of the mouse is a bit wider and fuller than the rest of the mouse, this is so it fits nicely into your palm for maximum support and control.
As the MC 4000 is ambidextrous, both sides feature the same indenting and a fairly big button. A lot of companies offer two buttons here but Cherry have decided to stick with one and while an interesting choice doesn't seem to effect anything as there is one on each side as mentioned. Cherry have also added a more piano black finish panel under each of these buttons which I would imagine is aimed at hopefully providing a bit better surface to grip onto .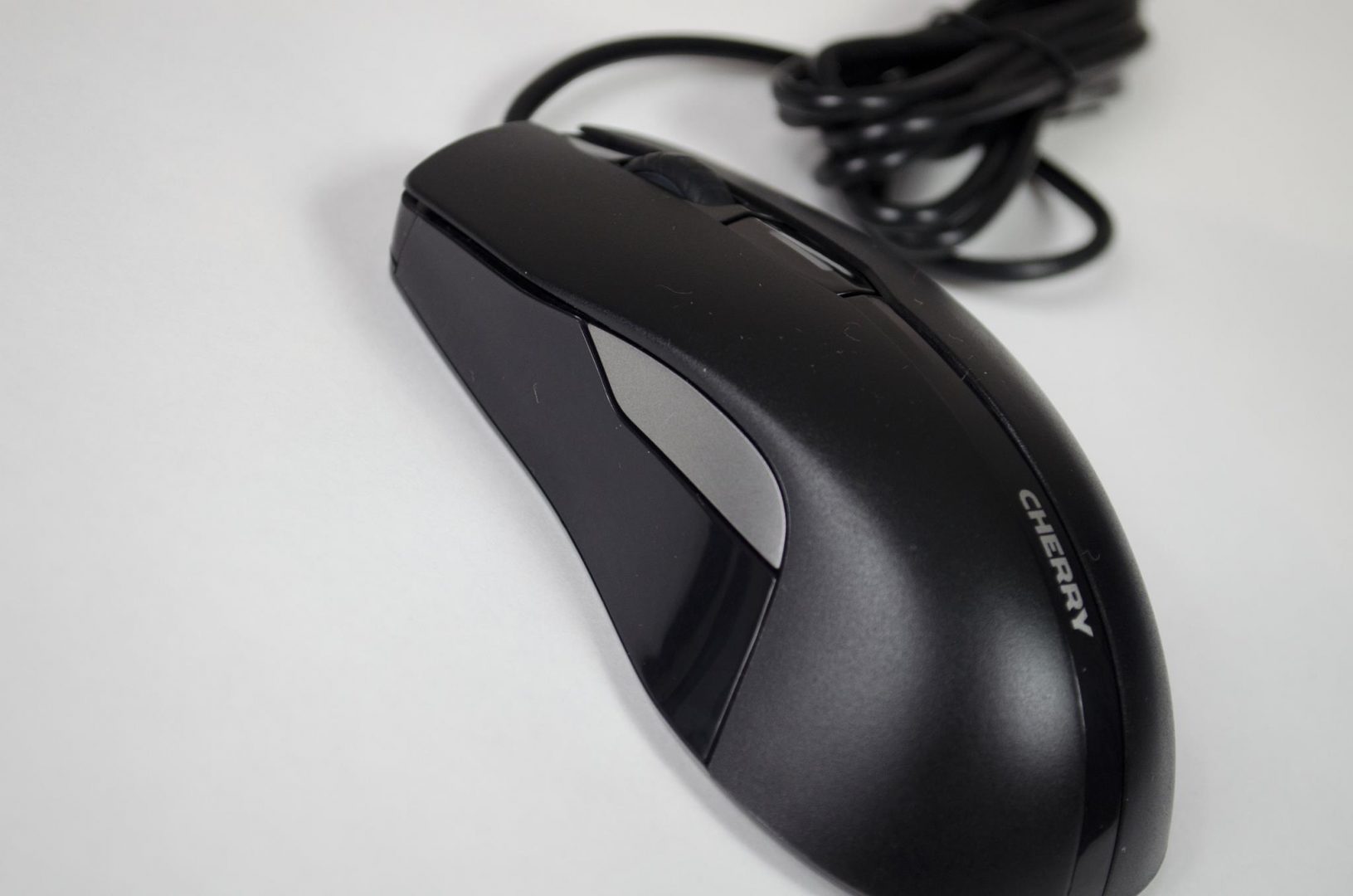 Whether you are left or right-handed, it should still be easy enough for you to make use of both buttons. I am right handed so the button on the left is where my thumb rests and on the right side I could easily use my middle finger to click the button.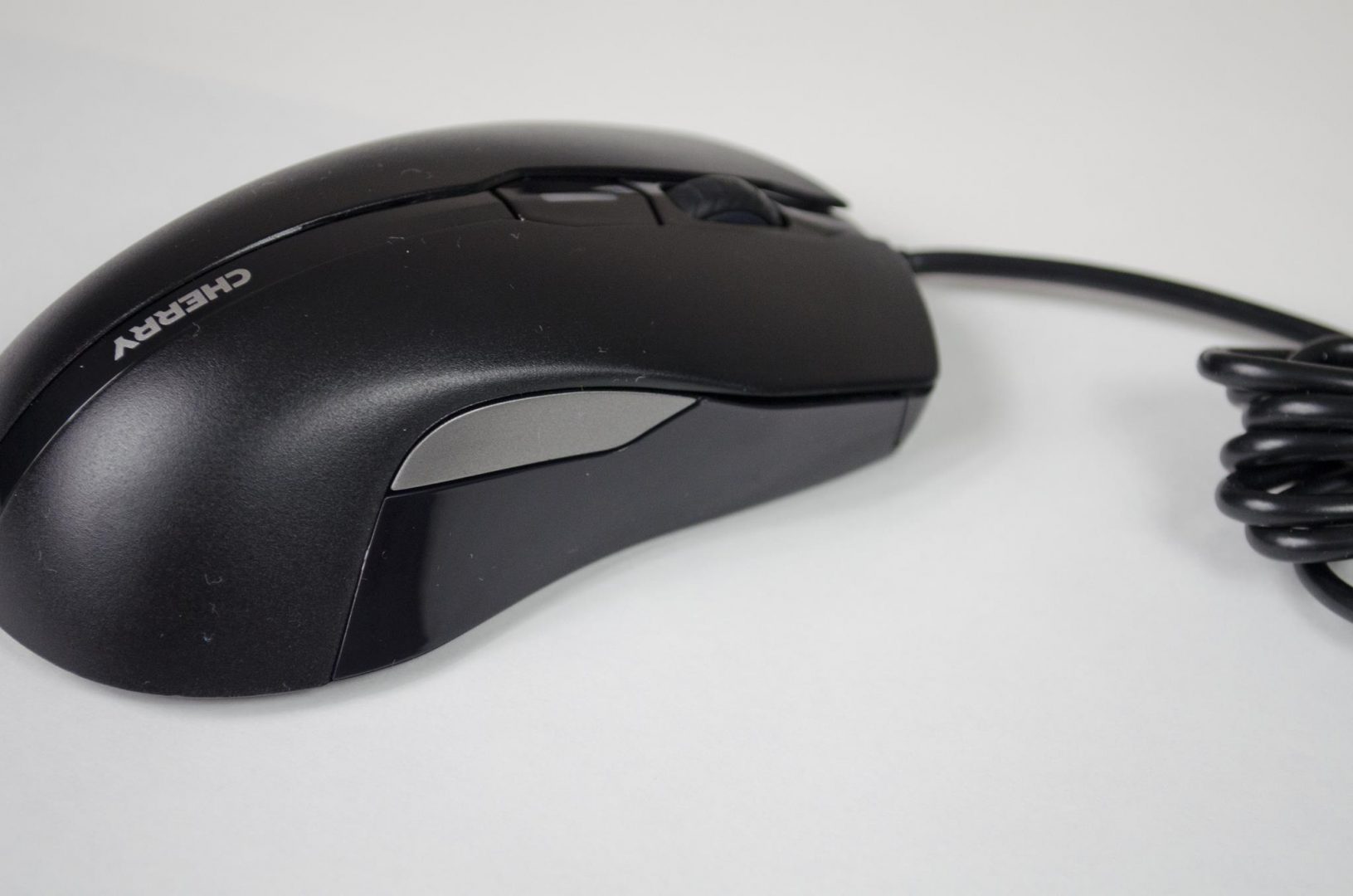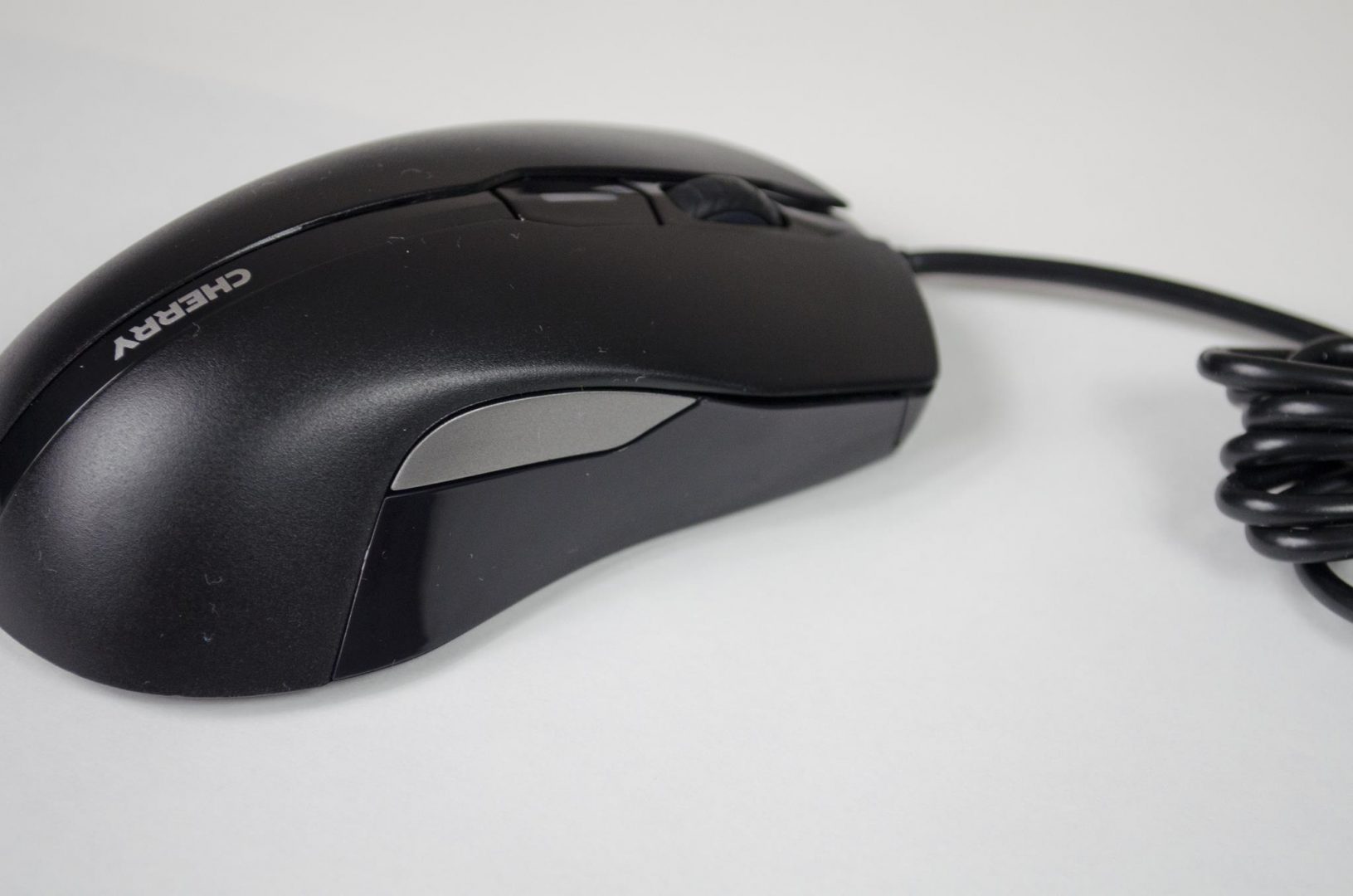 While there is no real mentioned of the sensor used, Cherry have gone with a "High-Quality" Optical sensor that will allow the users to easily switch between 1,000 and 2,000 DPI using the button located beneath the scroll wheel.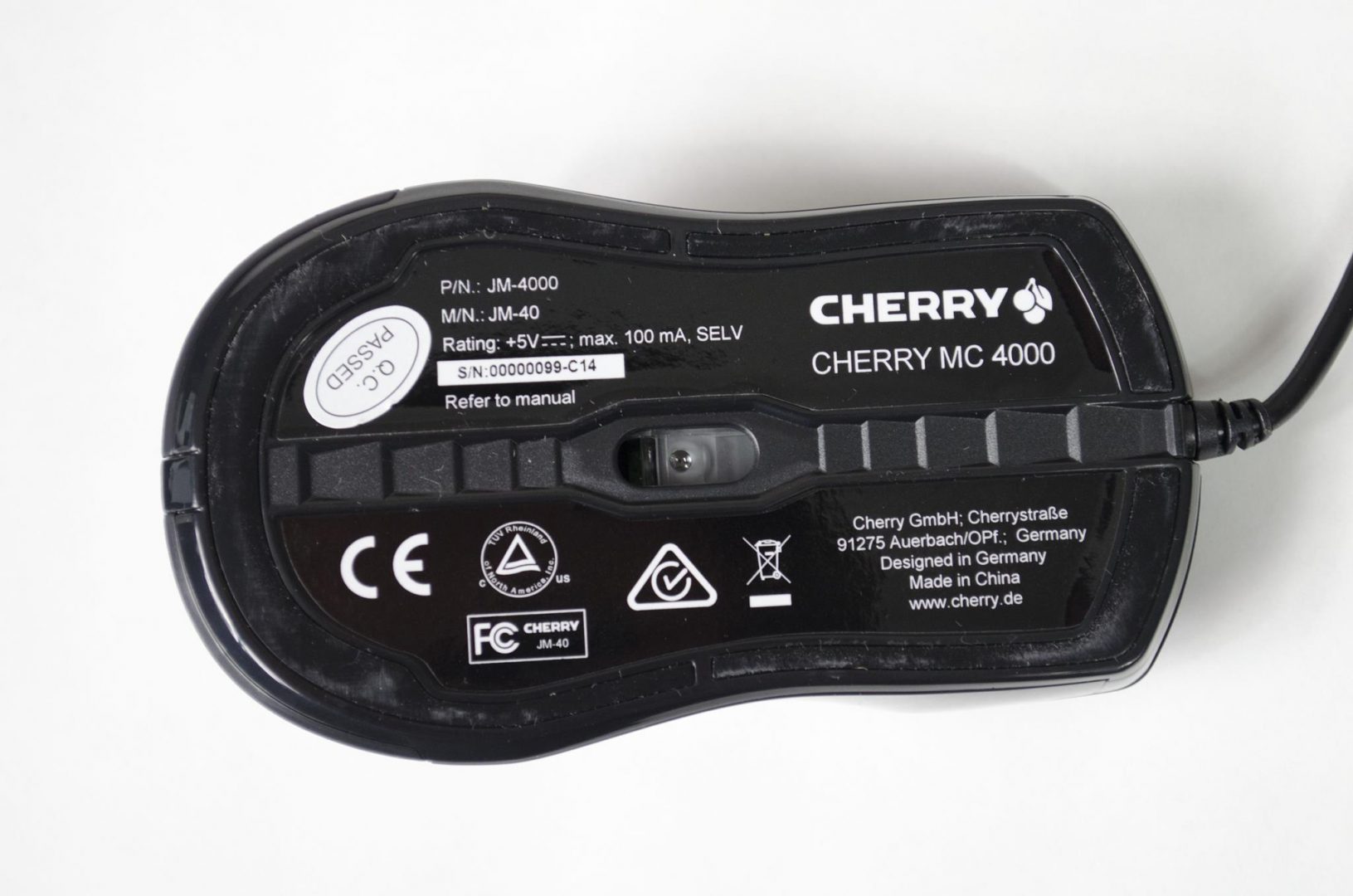 The MC 4000 features an unbraided USB cable. This really isn't a big deal to me as I do normally try to hide my cables out of the way anyways. Some users won't be extremely happy about this but I imagine reminding them of the price will sort that right out.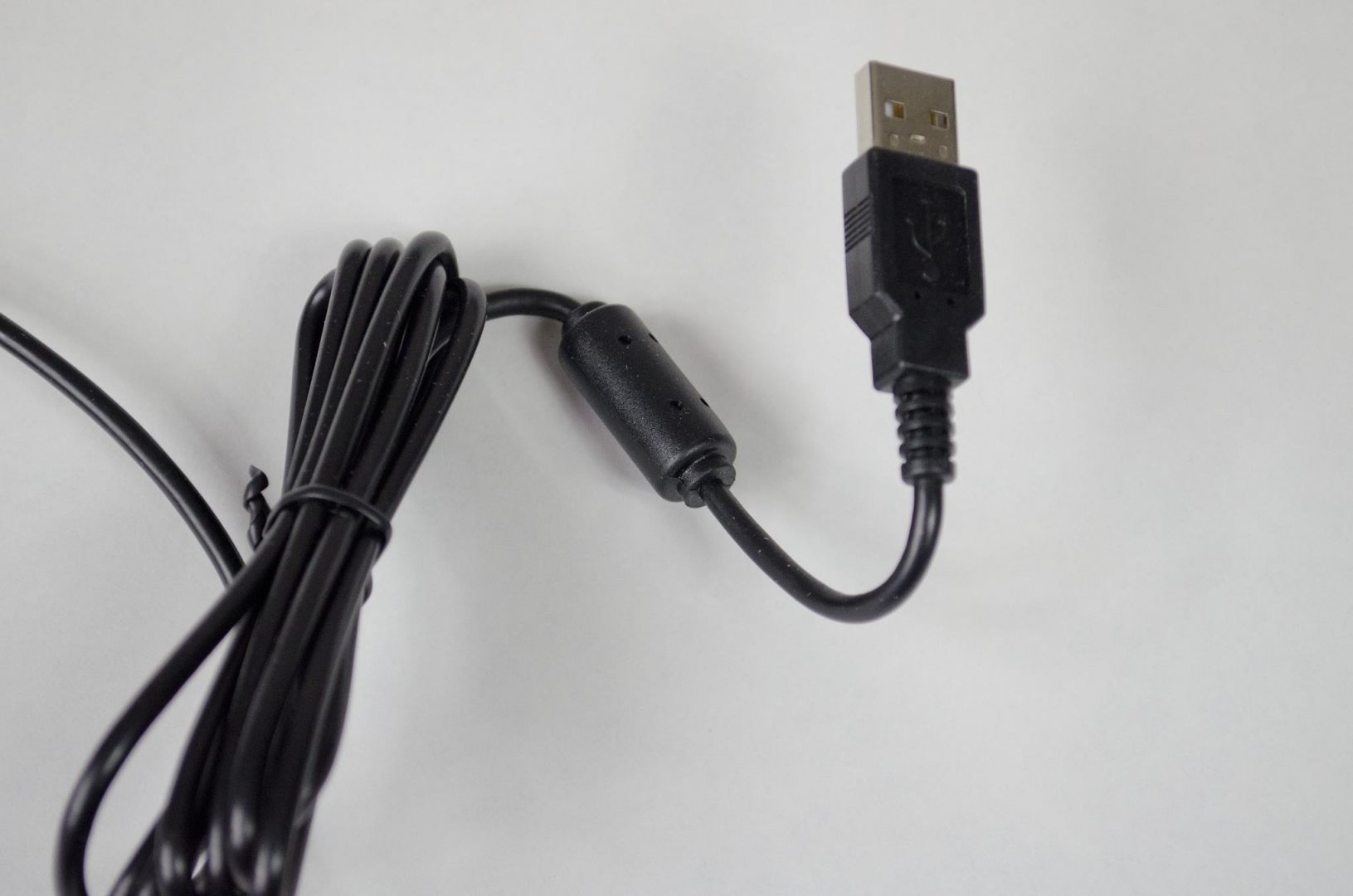 Performance
Cherry's MC 4000 held up fairly well during all my testing. Going through my library of FPS games for testing, I tested the mouse in both slower (CS:GO) and faster (Quake Live) scenarios and a bunch of standard mid-range games, BF1, COD etc. Only being able to set the DPI to 2,000 kind of killed the QL testing as I prefer to set the DPI VIA the mouse/hardware rather than using the in-game sensitivity. I've always just figured this is the best way to make use of the mouse and its features. While QL was still playable it didn't offer an as fluent movement as I would have hoped for. However, on the flip slide it was perfect for me in CS:GO and the other FPS games I tried it with. QL is a ridiculous fast paced game especially fi you play Rocket Arena as I do, it can really determine if a mouse is crap or not. Overall, the MC 4000 performed on par as what we would expect from a mouse of the price.
Design
Cherry went with a simple design for their MC 400 and it paid off for them. Not only could they keep costs down, they have also allowed the MC 4000 to be ambidextrous which will help to capture the left-handers eyes. The subtle widening of the rear of the mouse so it fits in your palm better and having buttons on both sides where your finger will rest are all; great moves. Too many time companies go over the top and miss out on small things, such as offering an ambidextrous mouse that only has buttons on one side. Cherry has done a great job at adding some subtle functions that most users may not even really take notice of but will surely enjoy.
Value
This is the cream on top of the cake. For £20 you are getting a mouse that offers some pretty decent performance in a nicely designed packaged. The ambidextrous nature of the mouse is sure to go over well, especially give its £20 price tag and the sensor seems to fairly good as well, especially at this price point. The MC 4000 may be a more budget friendly mouse but it comes from Cherry so that should set the standard for what to expect, bearing in mind the price as well. When all is said and done, you can't really go wrong with a £20 mouse especially when it features Cherry branding!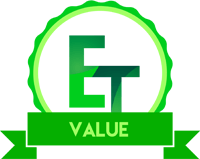 Many thanks to Cherry for sending in their MC4000 for review.