When it comes to sports headphones, there are many different styles to consider. The FlyONE by DEEWEAR are looking to make your decision easier with their Bluetooth technology and their refractive coated strap. The FlyONE are in-ear headphones that are designed for the more sporty people and as such, feature an extra piece to help them stay in place better than more standard in-ear headphones. The FlyONE offers 5 hours of music playback or talk time which should be more than sufficient for most runners, joggers or bikers and up to 180 hours of standby time which means if you charge them up and don't use them immediately there is nothing to worry about.


FlyONE by DEEWEAR Website
The FlyONE comes in a nice hard plastic packaging which allows a look at the in-ear headphones themselves. Opening up the packaging and we find a soft carry pouch, USB cable and a few different sized ear pieces to make them as comfortable as possible. The pair we are looking at today is the Dark version and features a mostly black aesthetic except for the W on the ends and one side of the cable that connects the two ear pieces together is refractive.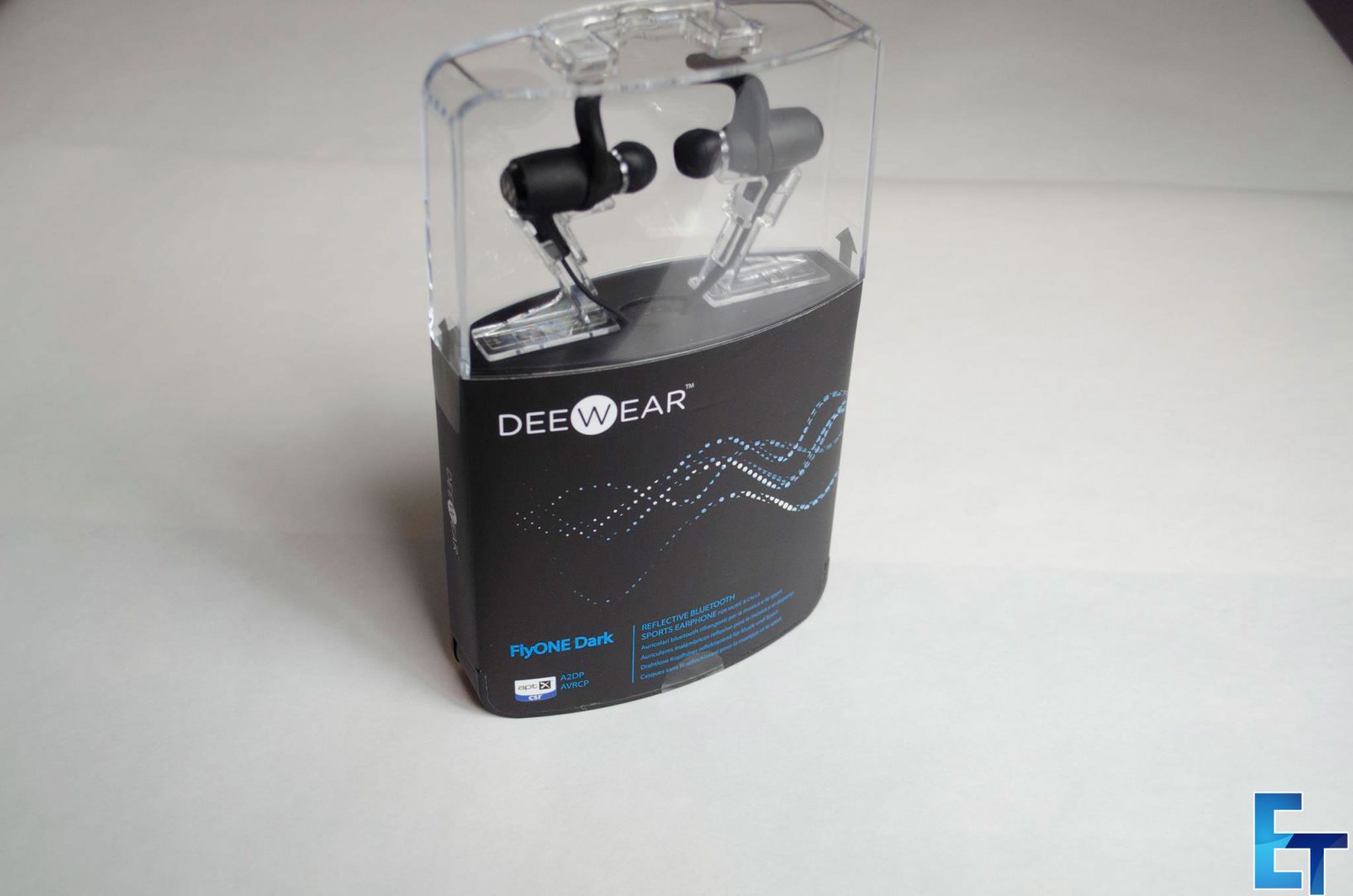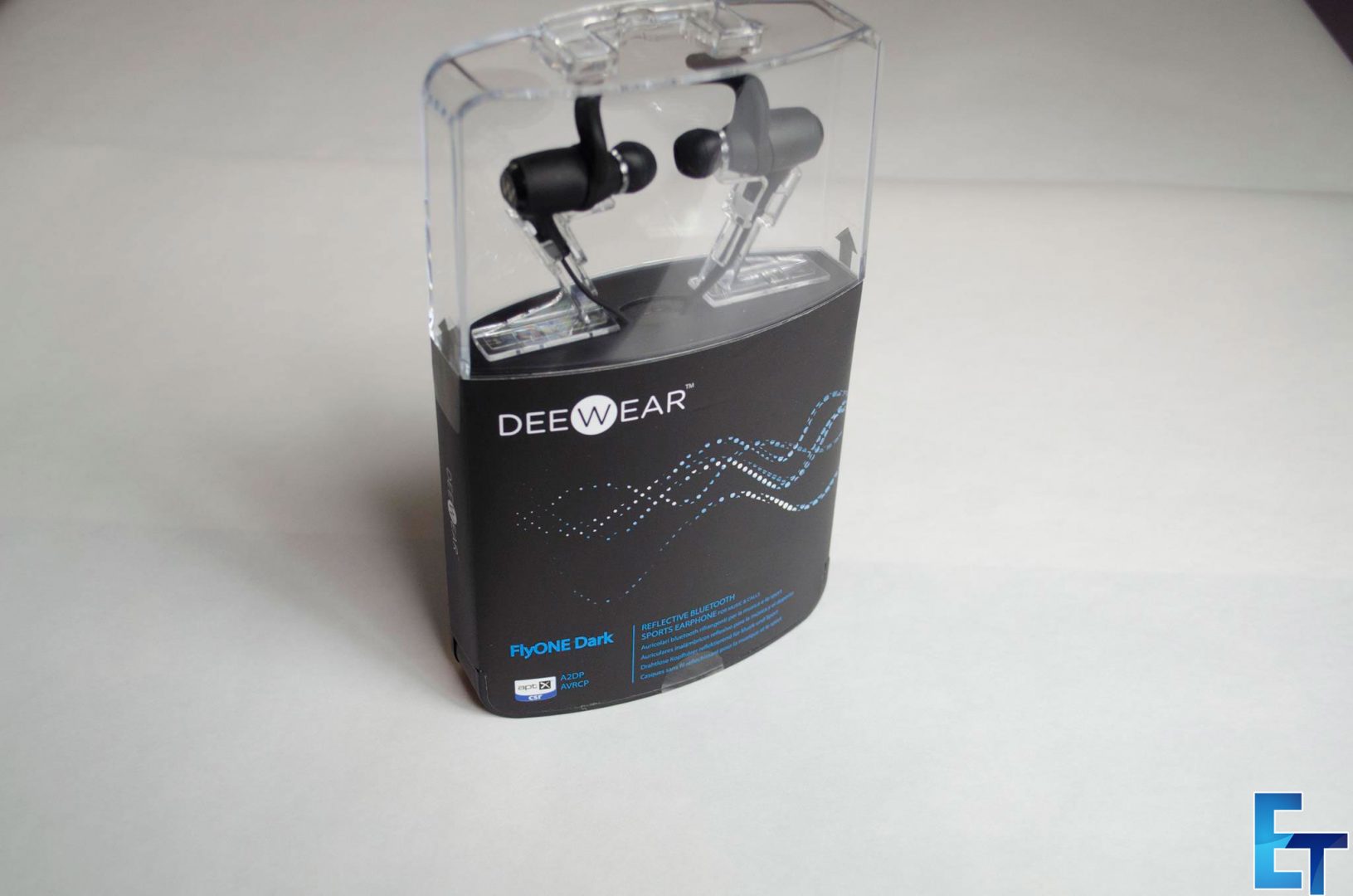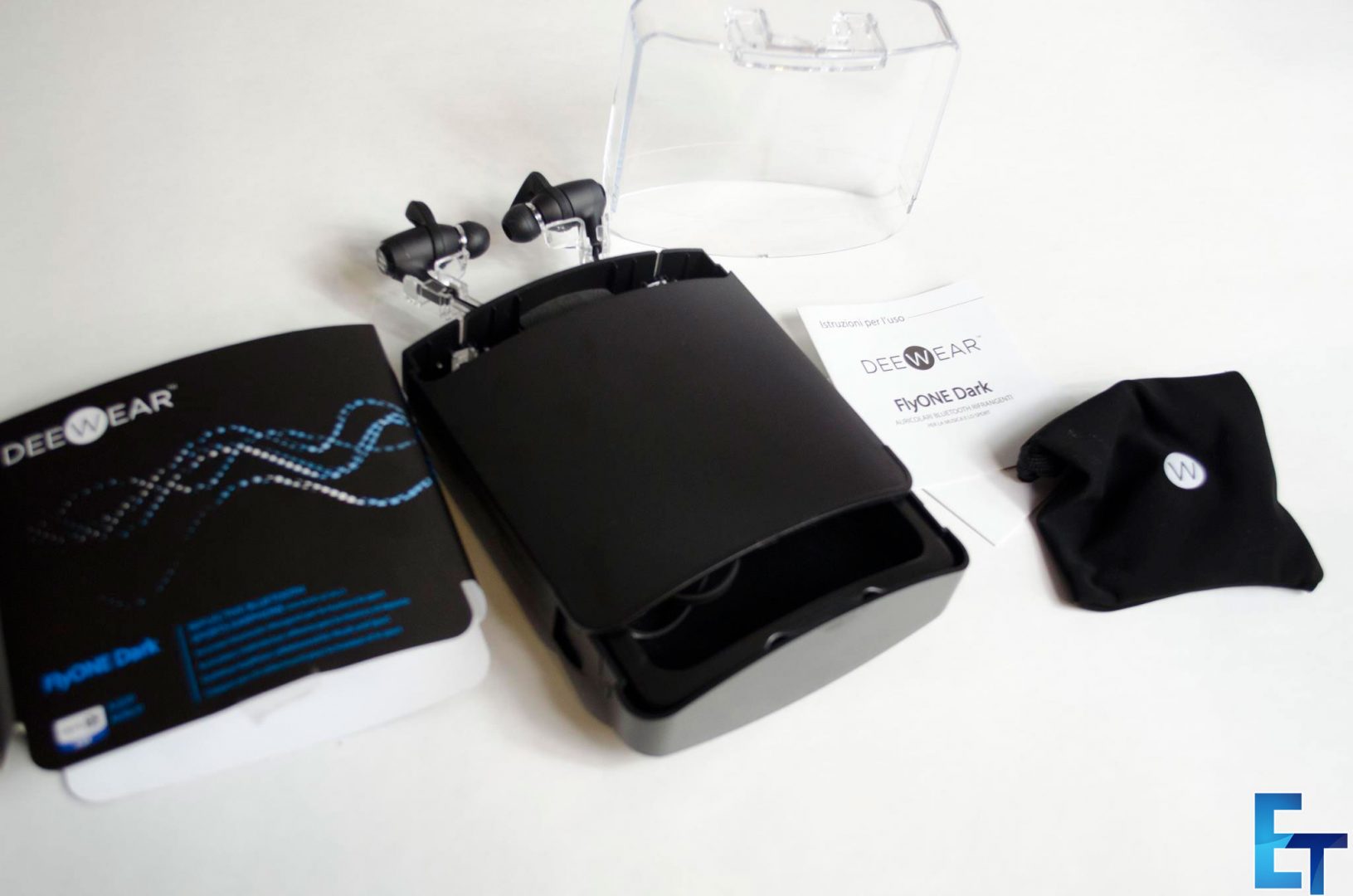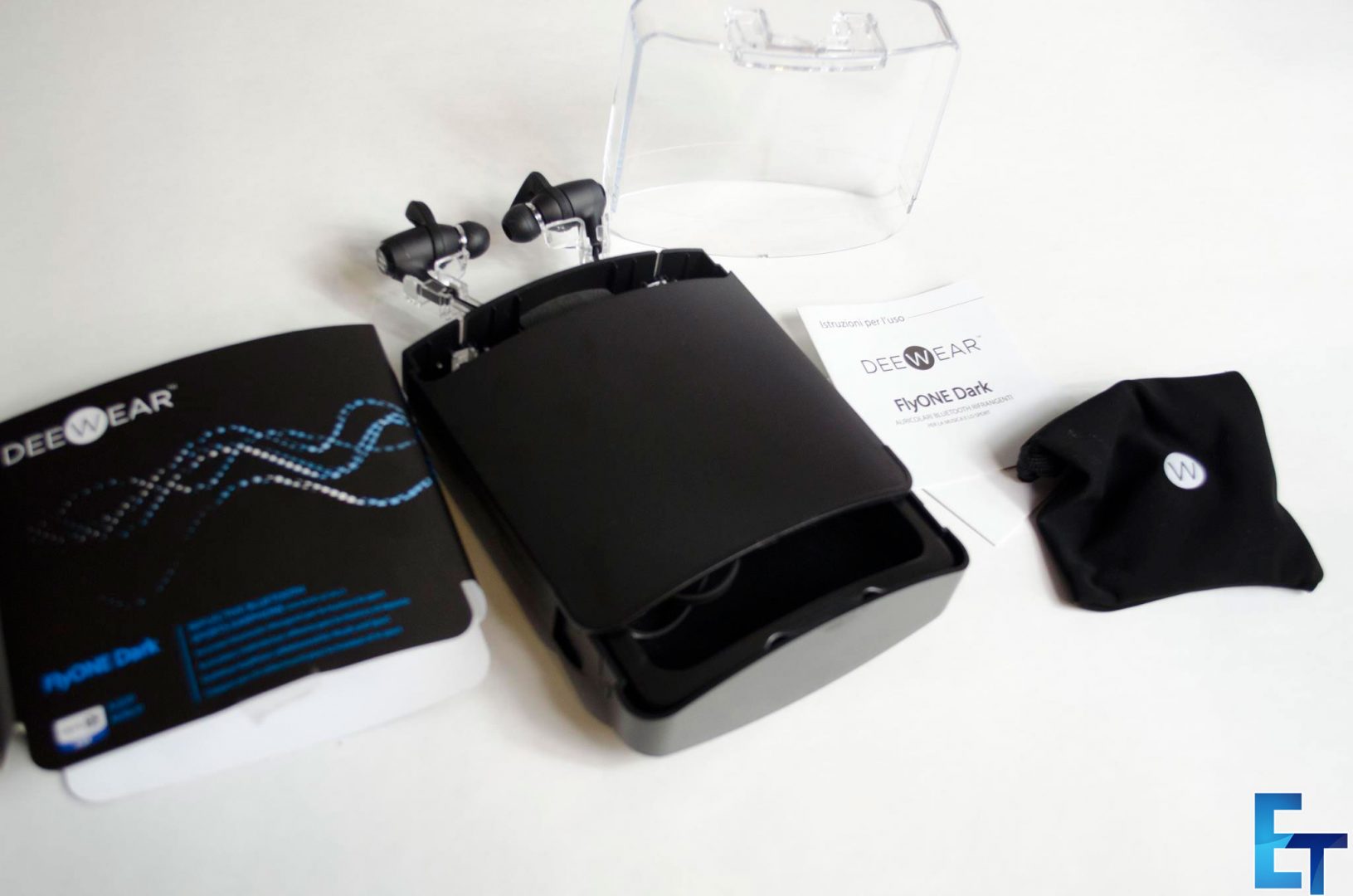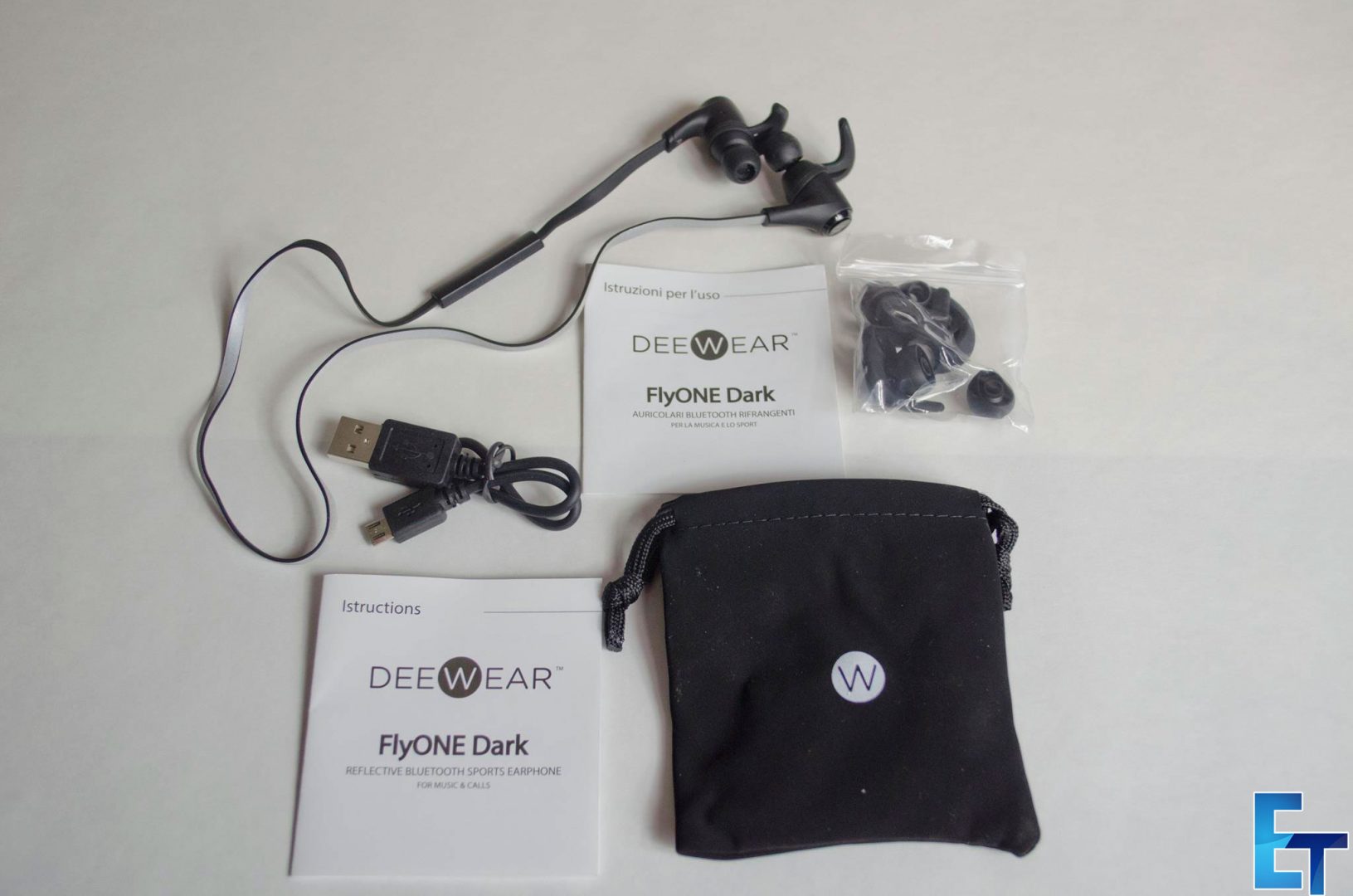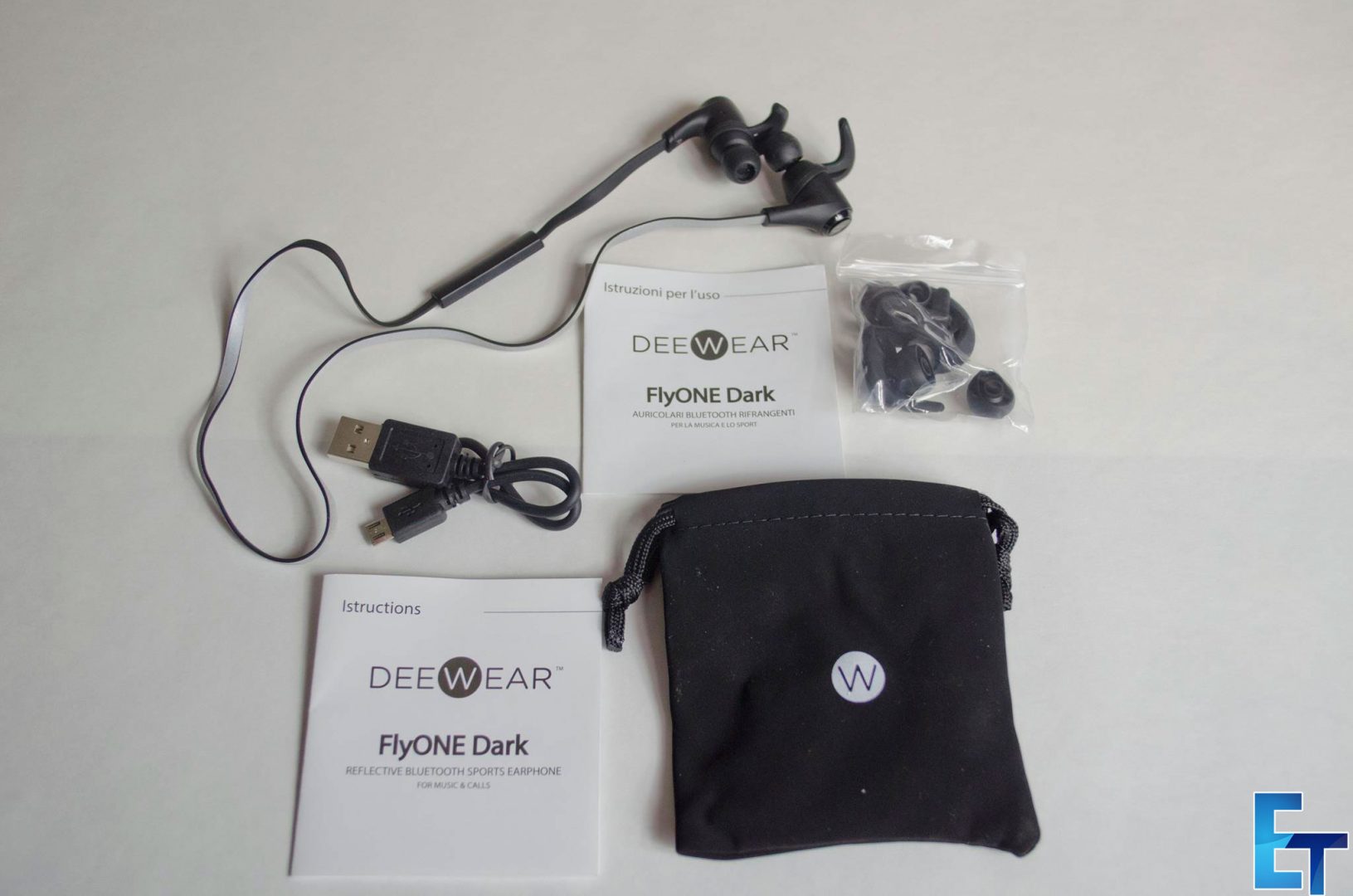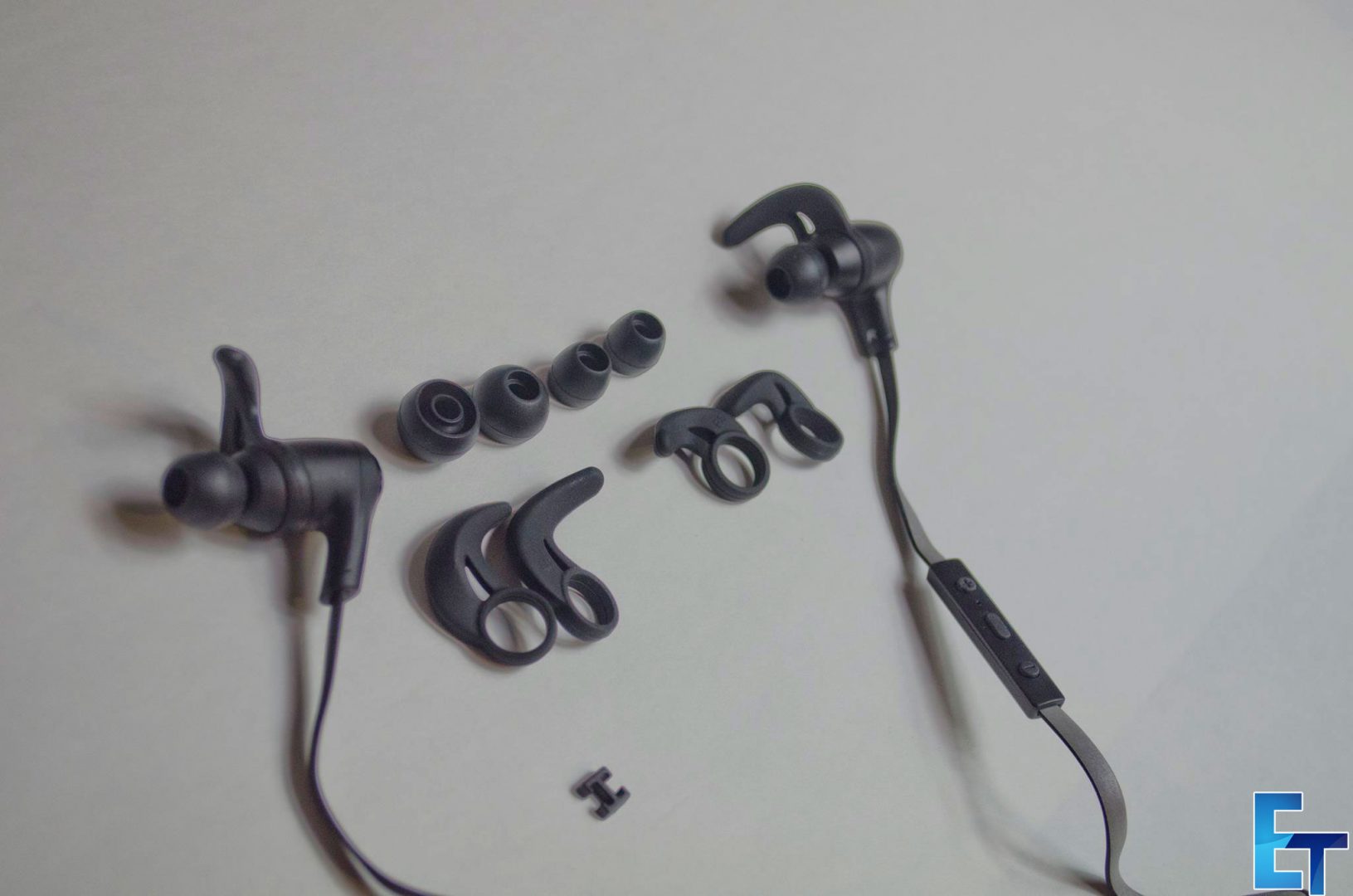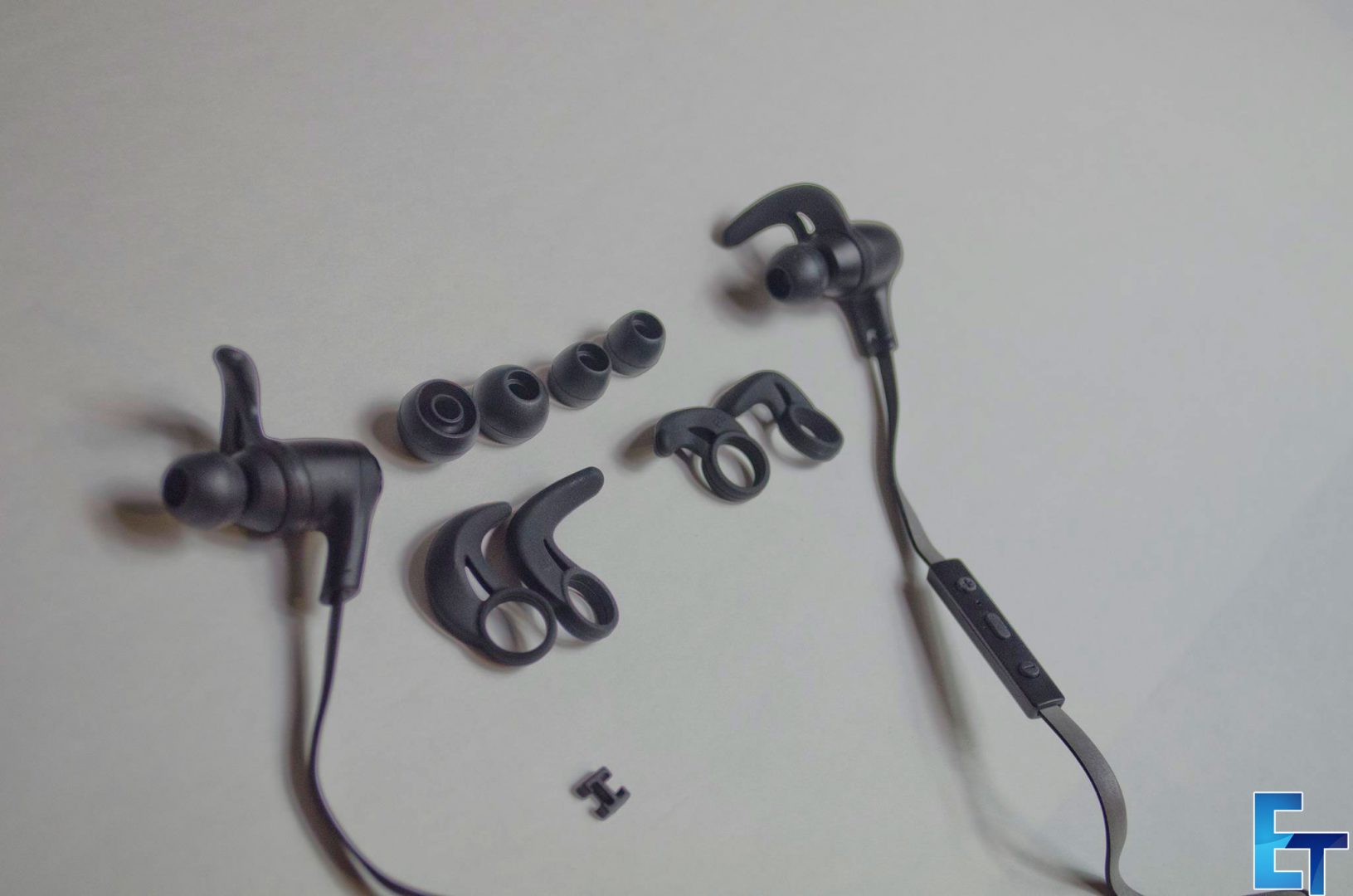 Getting the FlyONE headphones out of the packaging and having our first proper look we can see the cord that connected the two ends isn't all that long, which is OK. The cord is meant to rest on the back of your neck while wearing the FlyONE so it doesn't need to be too long. There is also a volume control box on the cord which also features the microphone so you can go ahead and make/answer calls while wearing them.
On each of the ends, there is a W which is what will be in view for anyone who may see you wearing these. Hiding behind one of these is the USB port that will allow you to charge up your FlyONE headphones. There is a little slit that you can stick a fingernail or something small in and pop the flap out giving you access to the port for charging.
Aside from that, there is not a whole lot going on, as at the end of the day, they are still just in-ear headphones. However, DEEWEAR has done a great job of making them not only look great but also allowing them to be highly functional with their Bluetooth connectivity and refractive cable.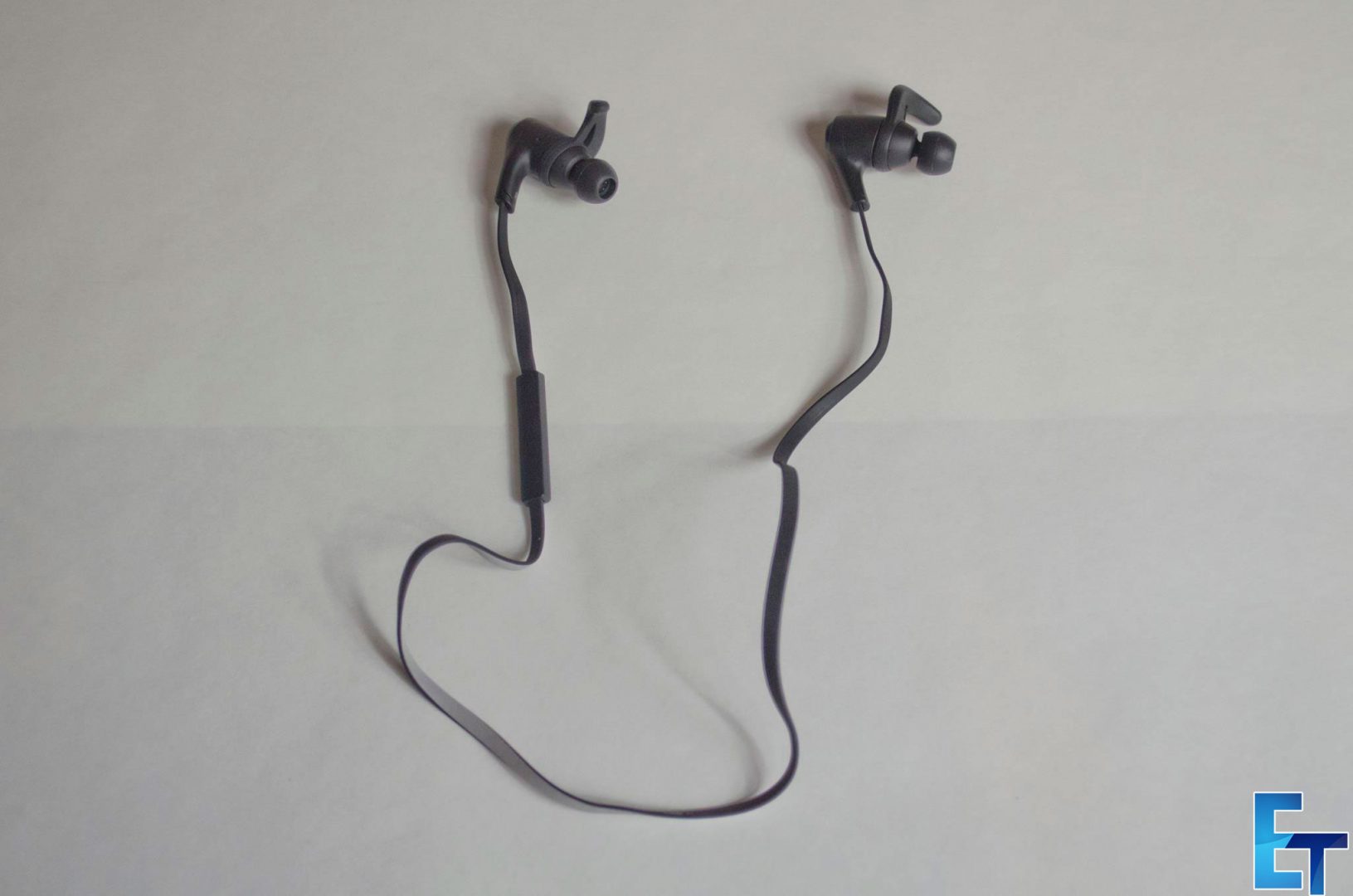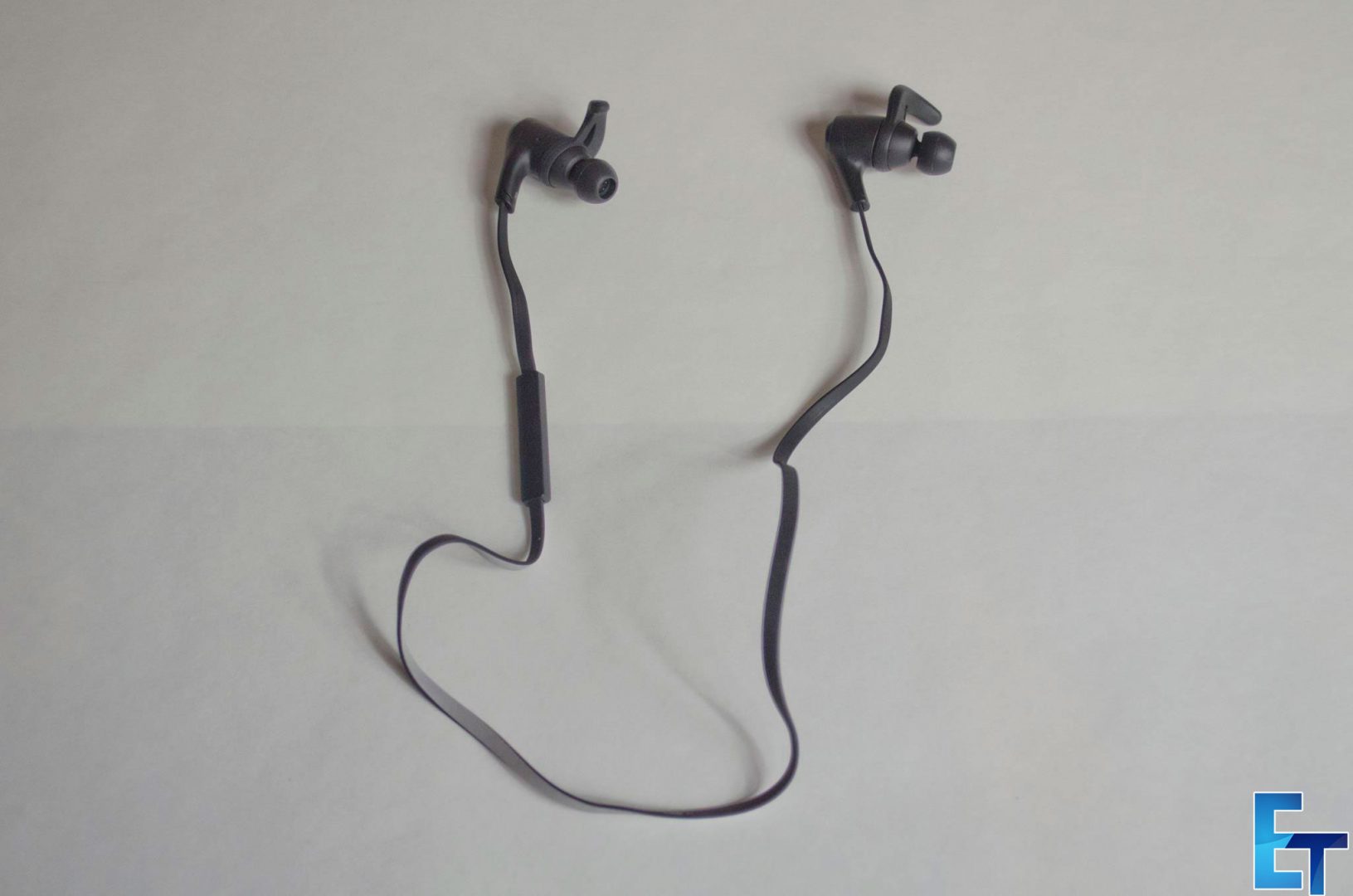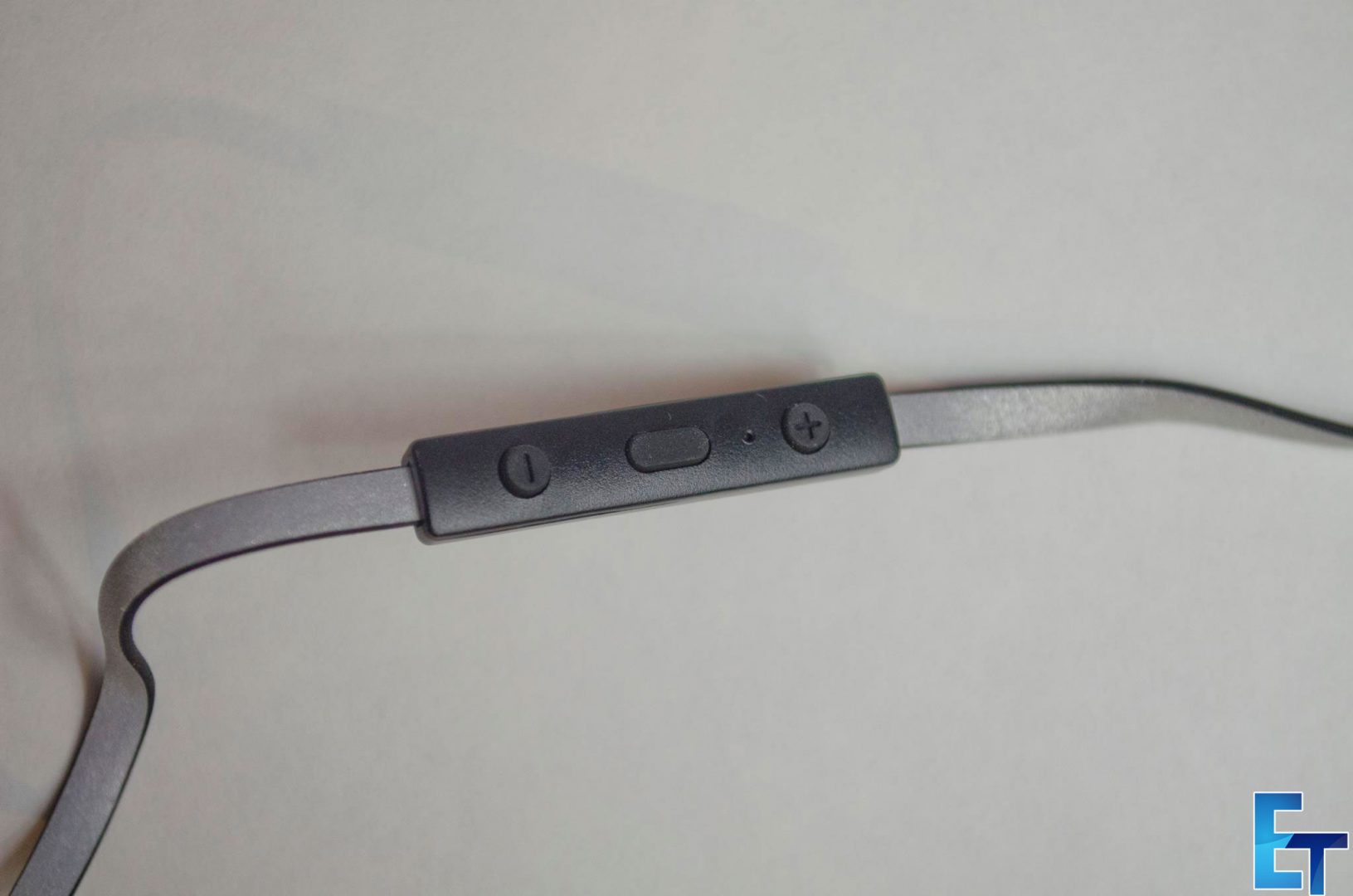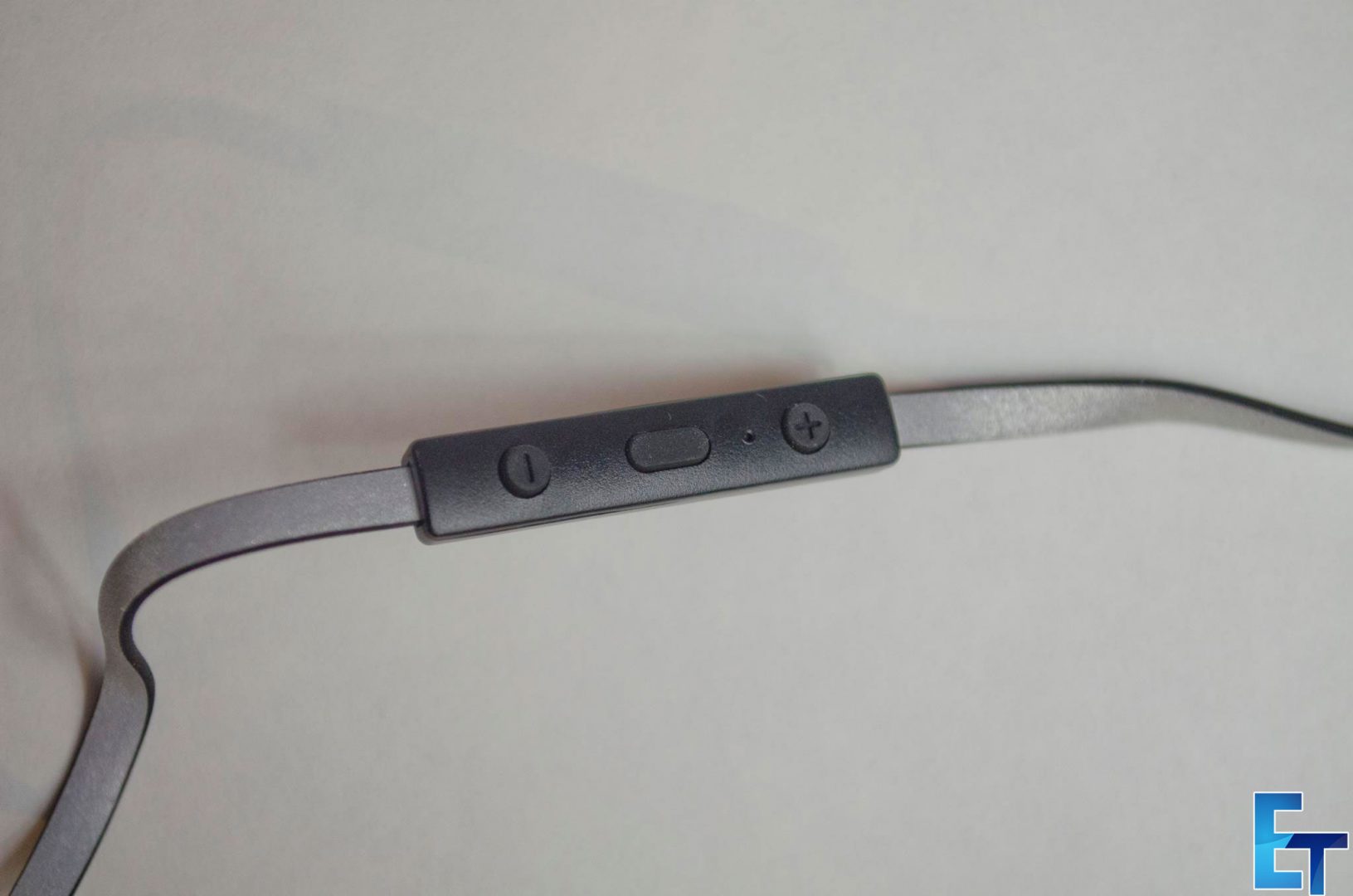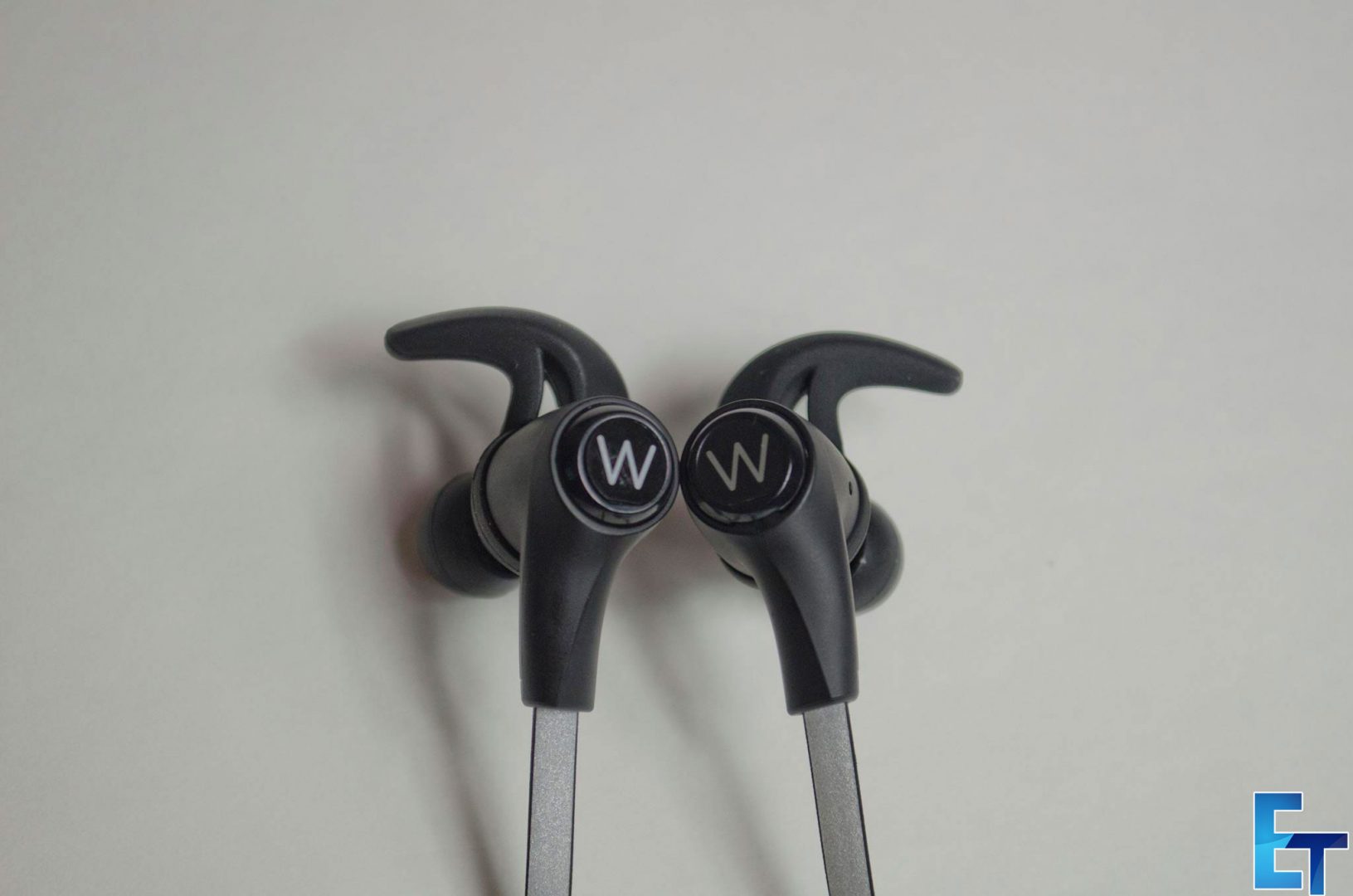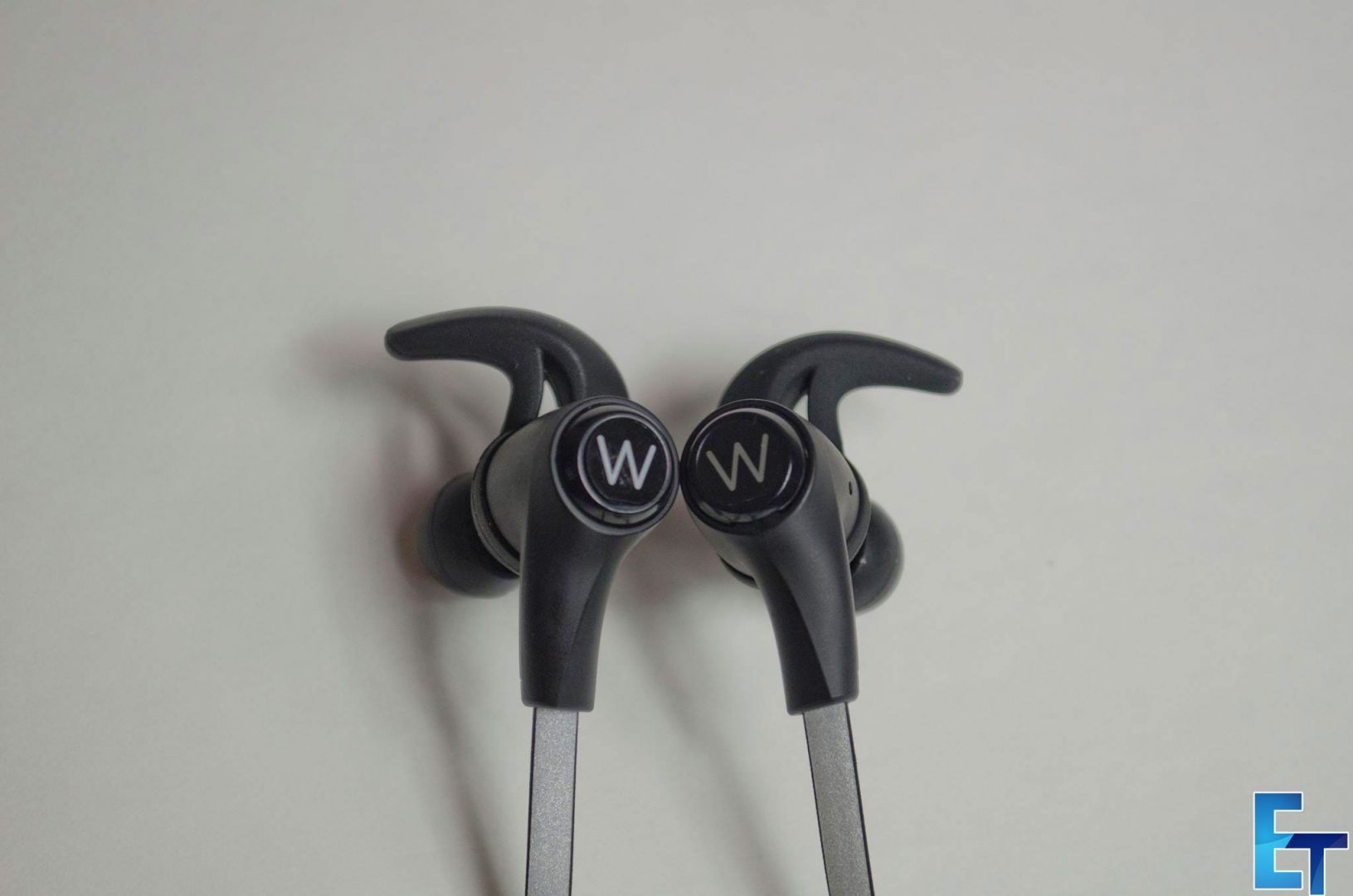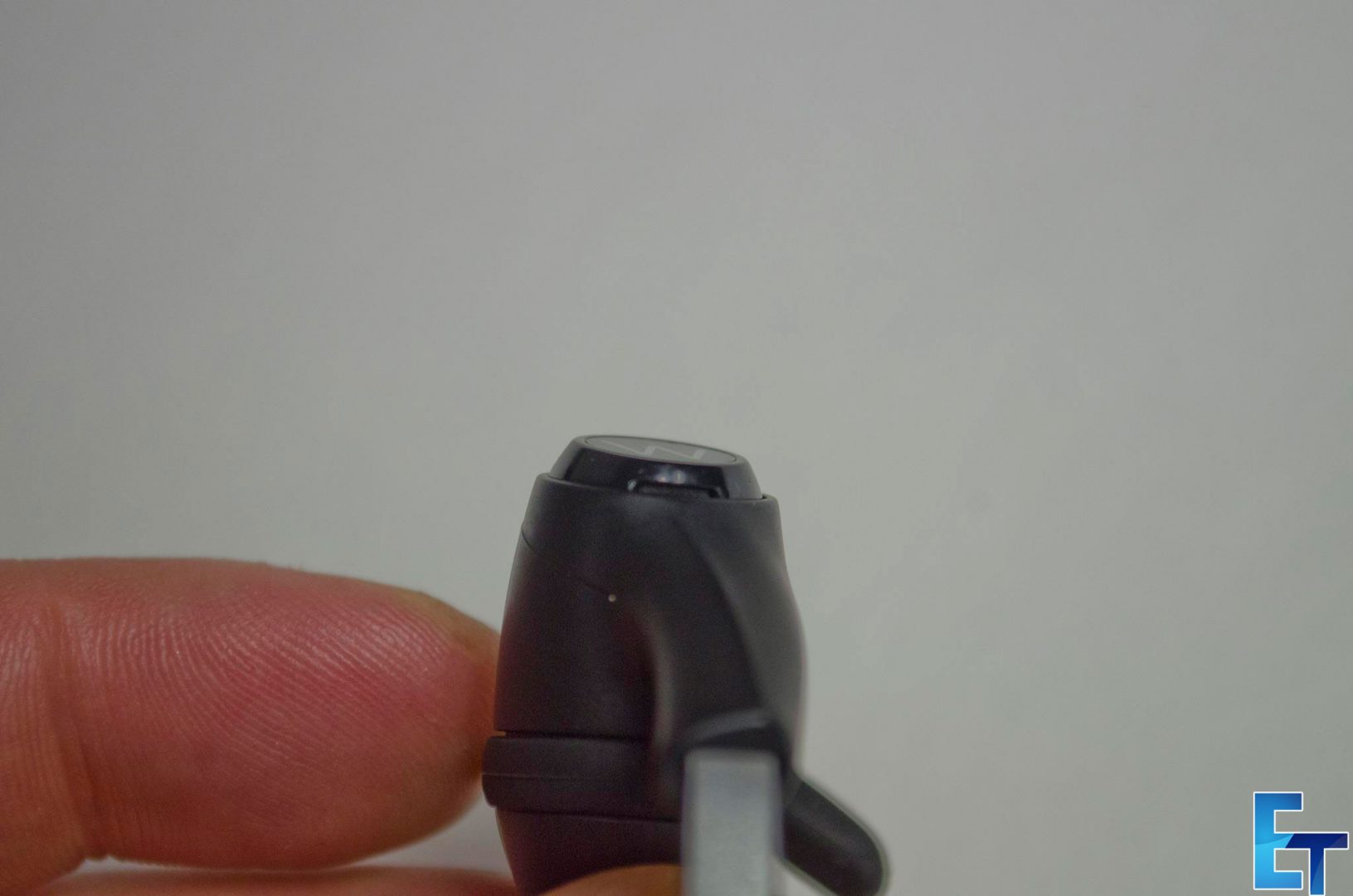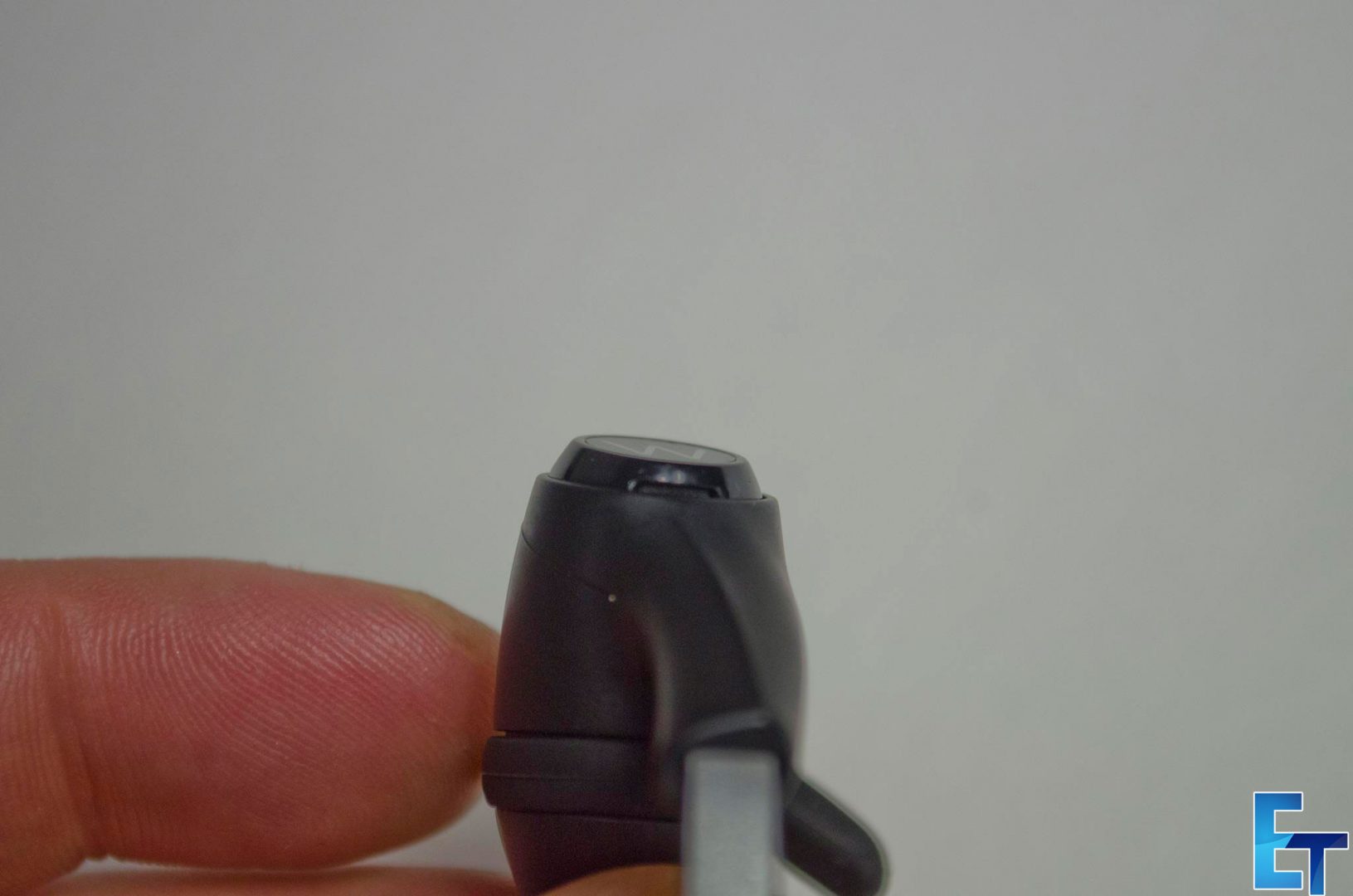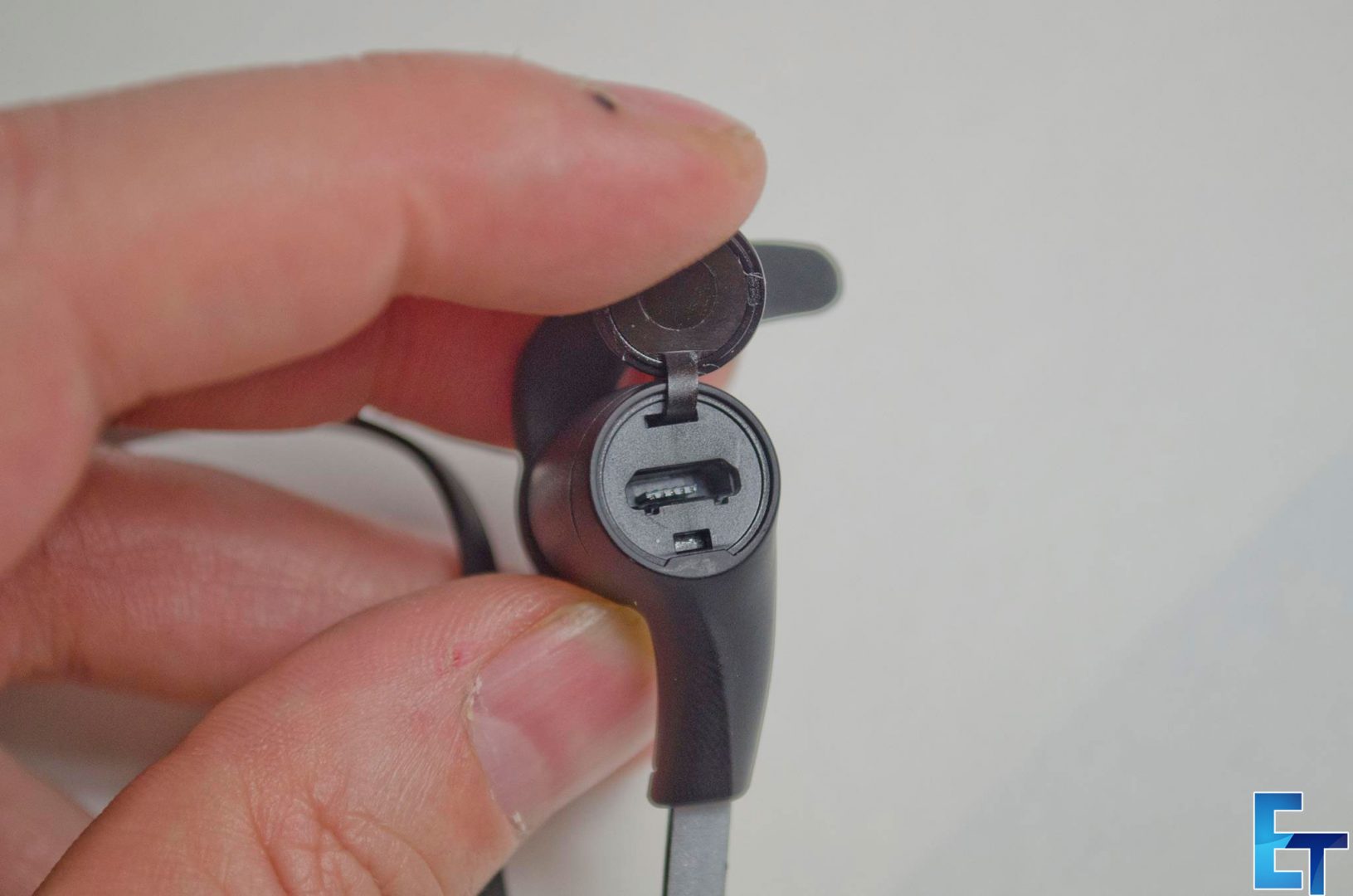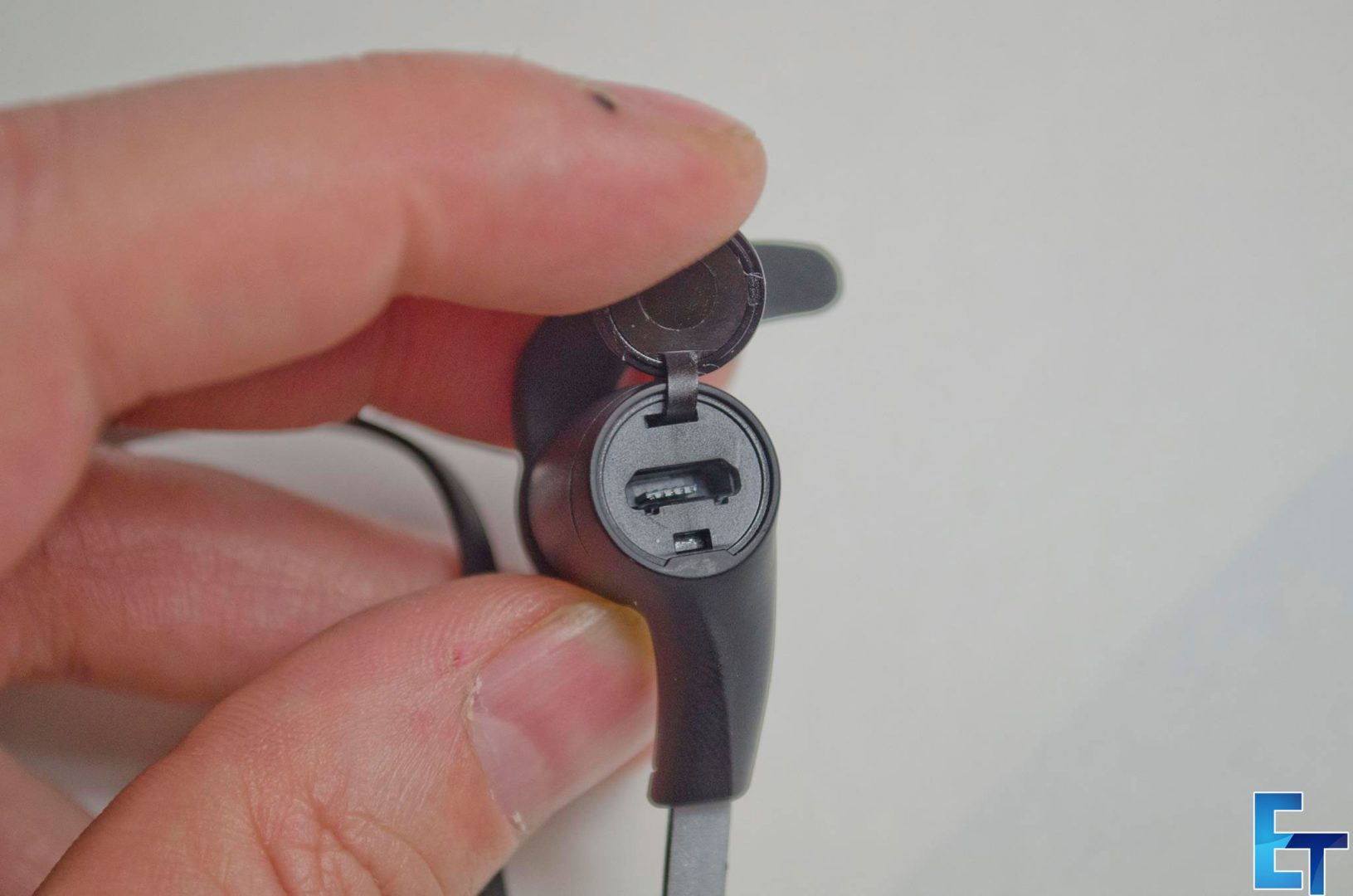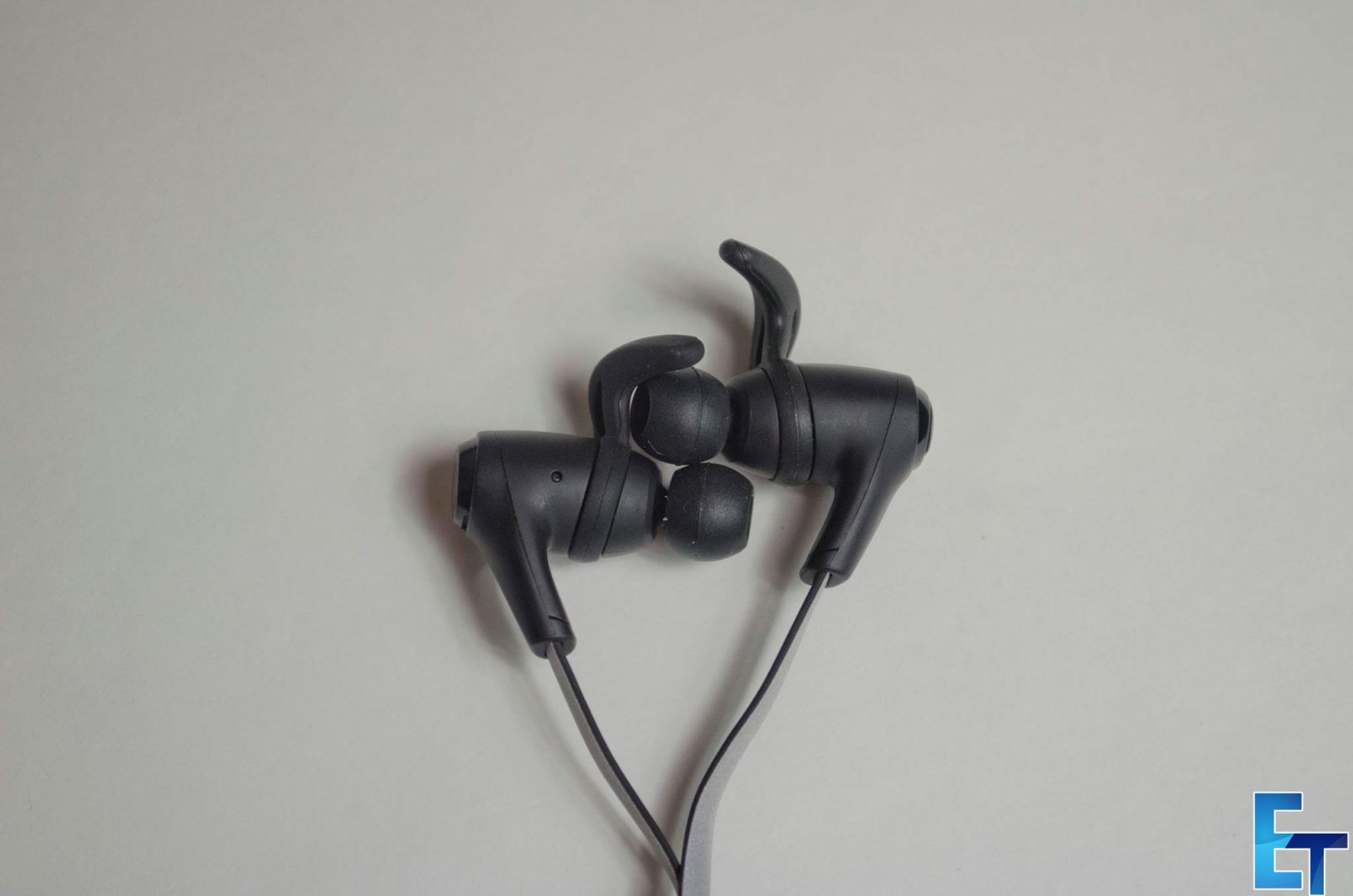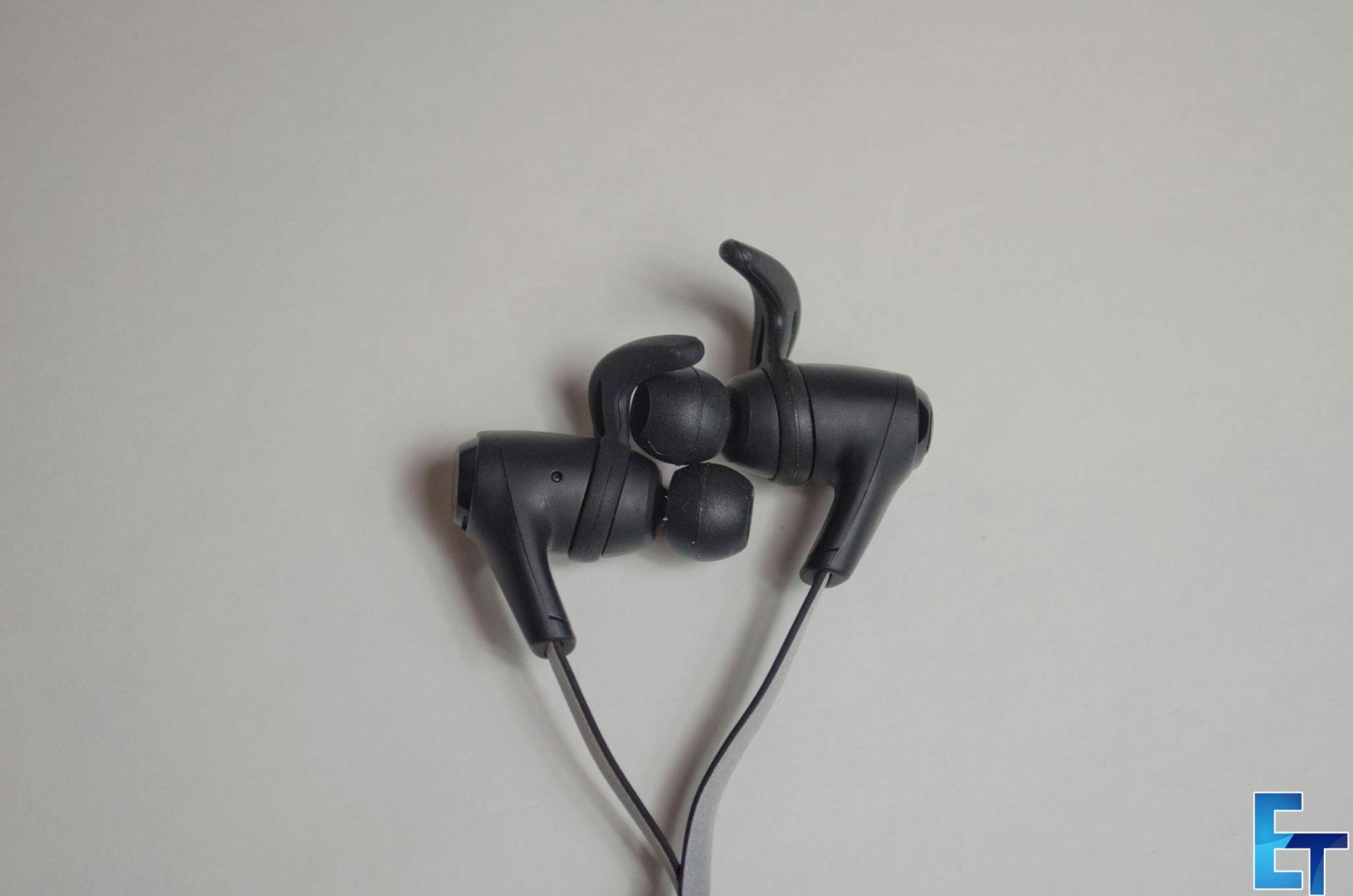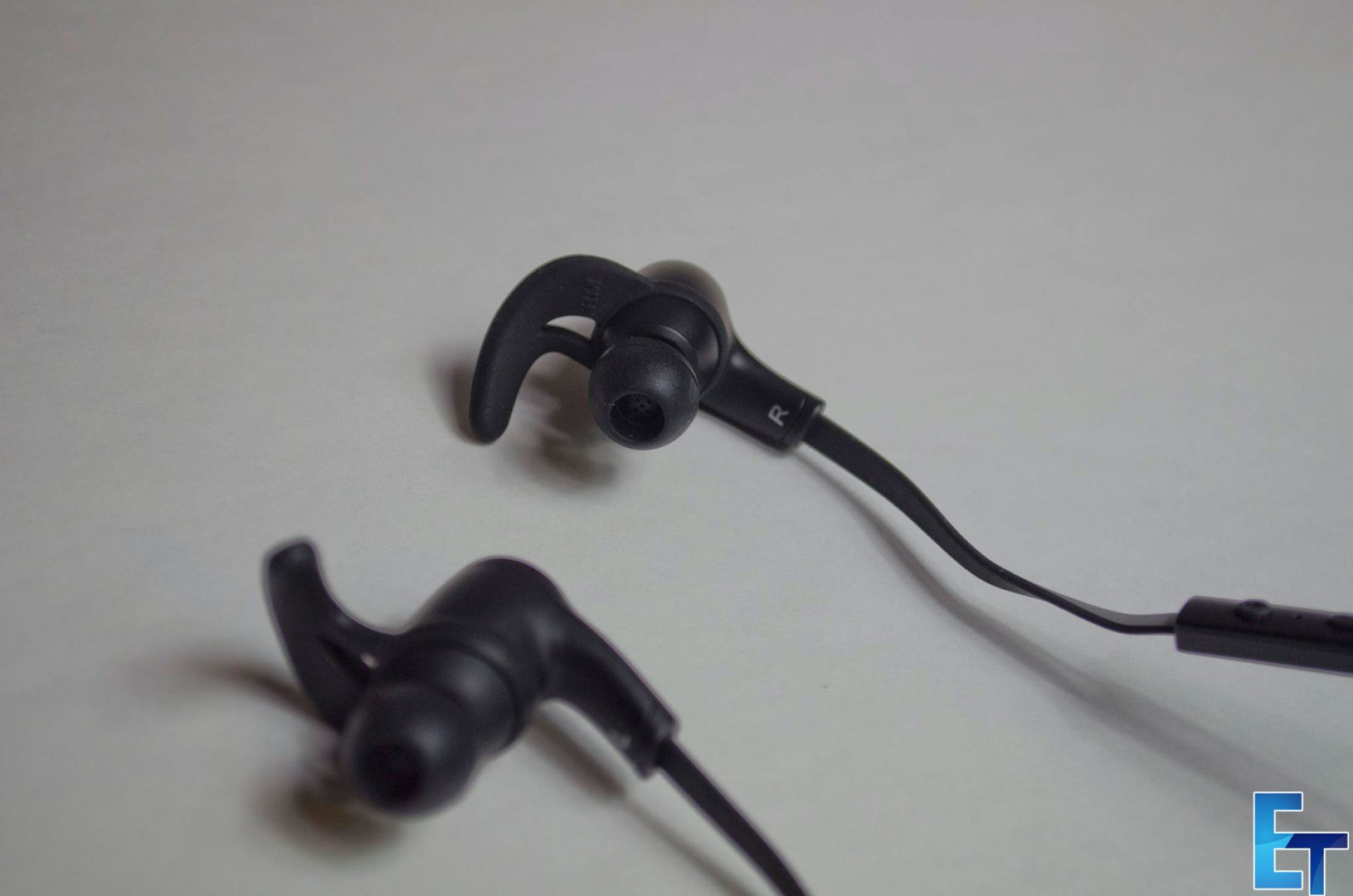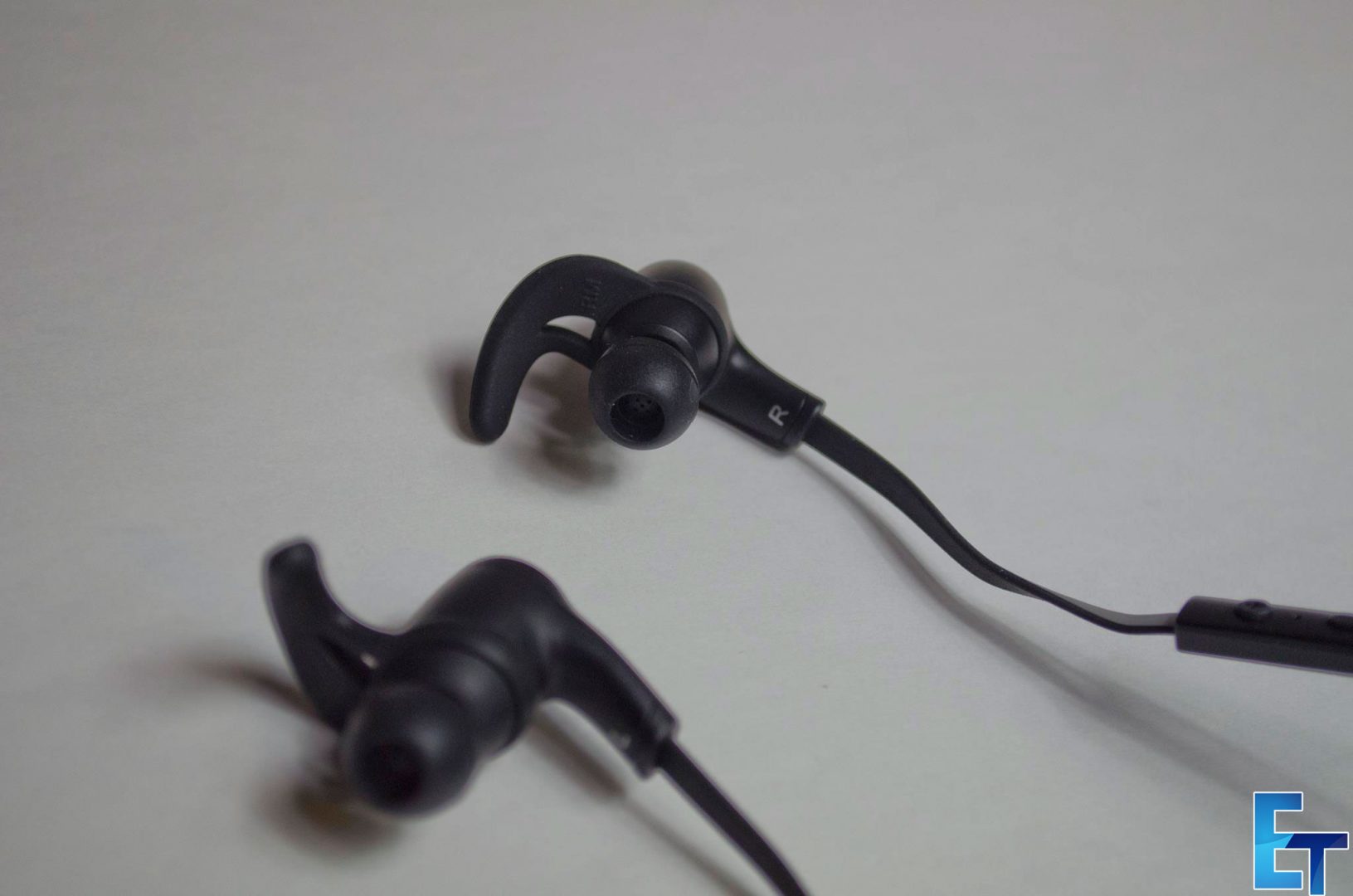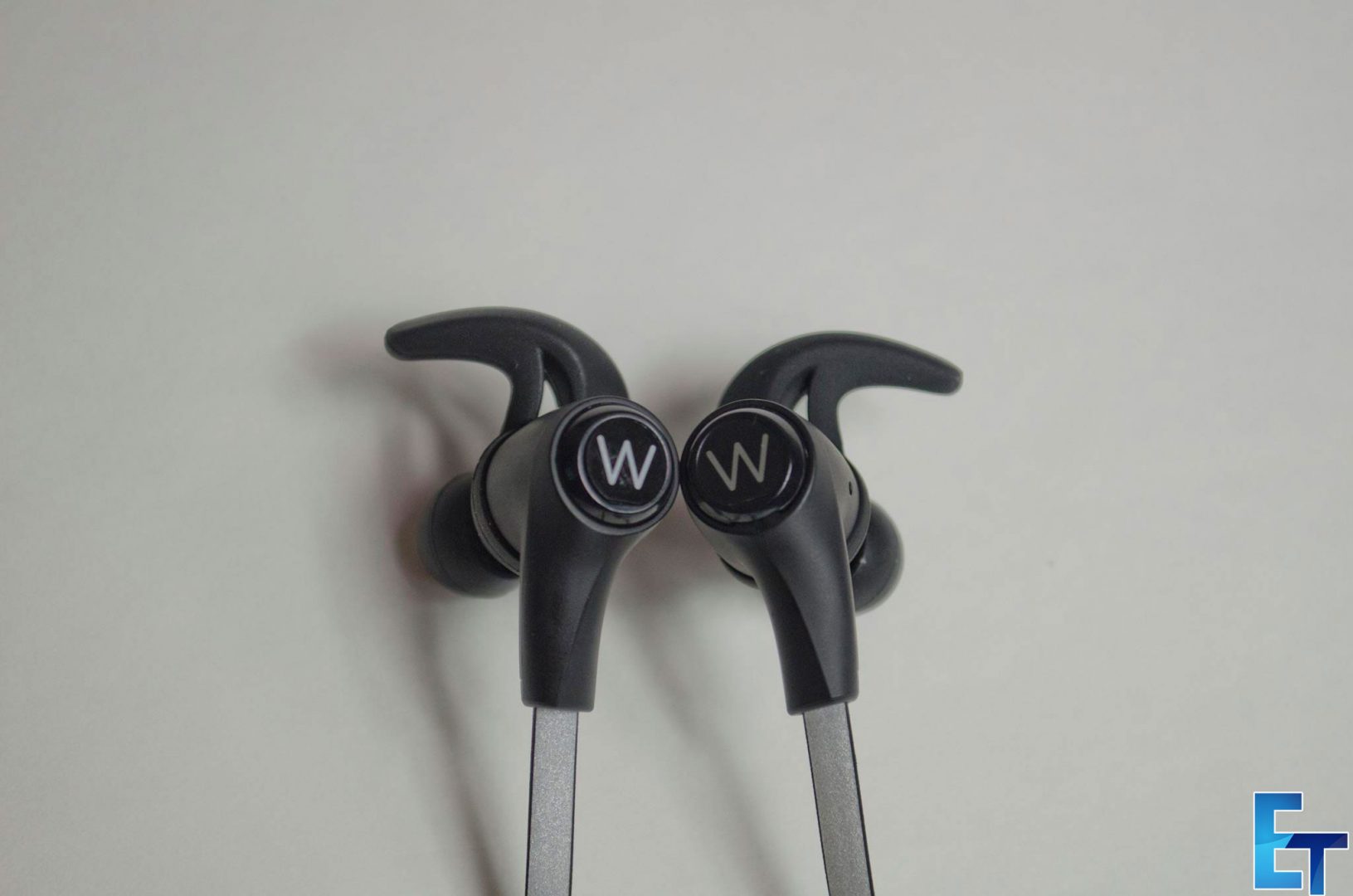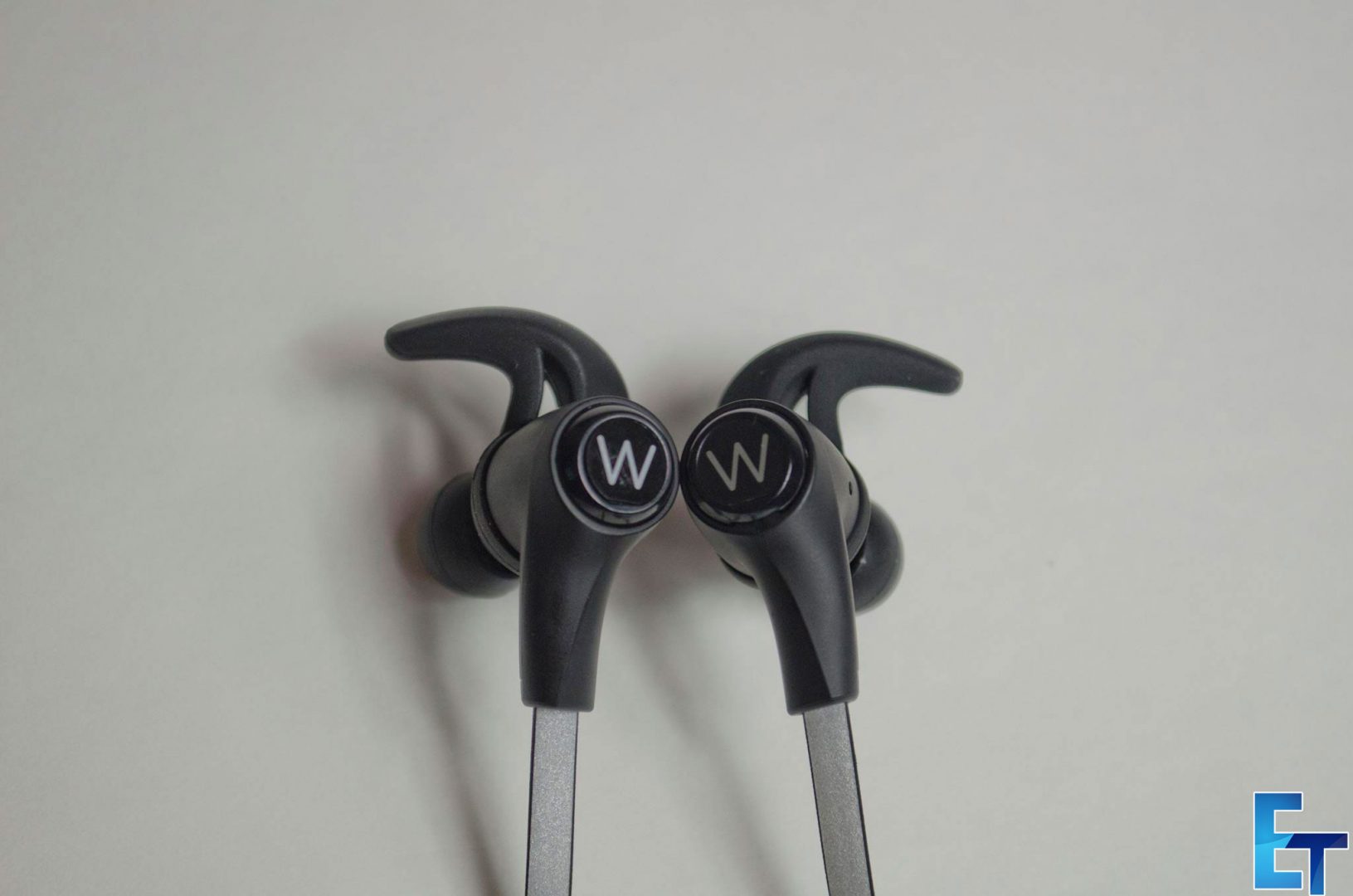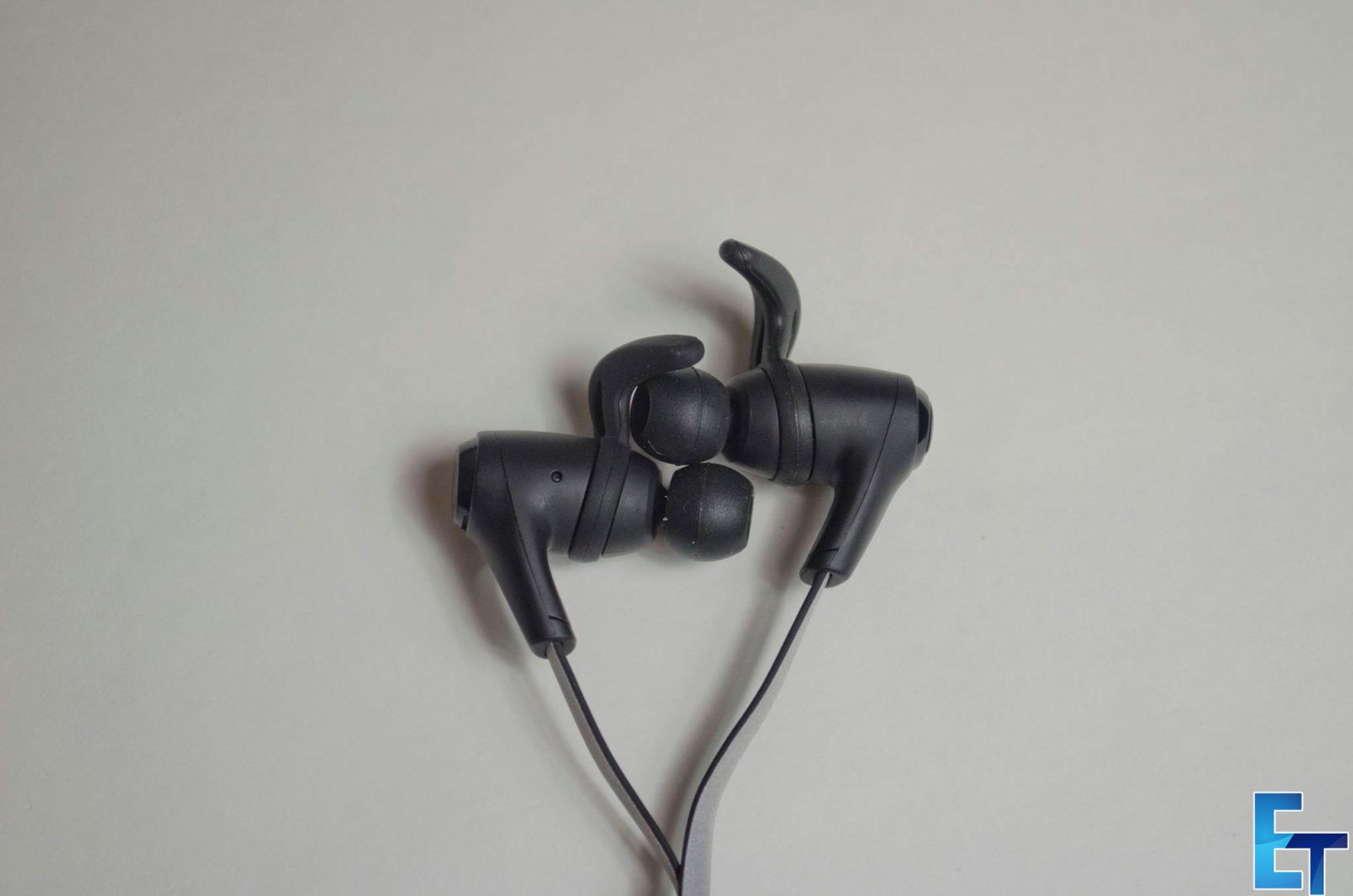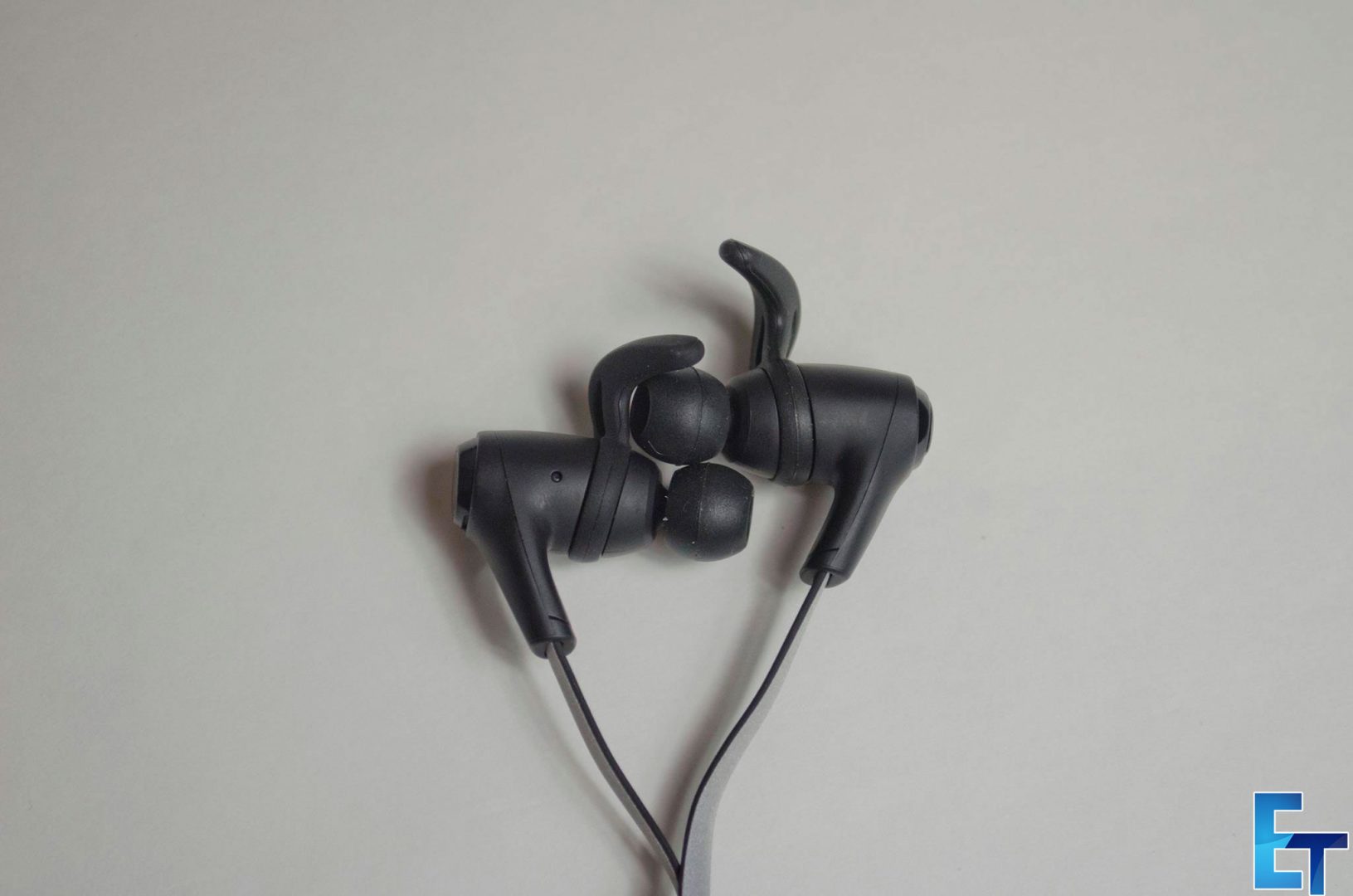 I have to say, I was quite impressed with the FlyONE headphones when it comes to the performance they have to offer. Not only do the batteries last as long as advertised, the sound from them is quite clear. Now, if you are looking for something that is going to pump a lot of bass, in-ear headphones are most likely not going to be for you. However, if you want a nice listening experience and a pair of headphones you don't have to keep messing about with or worrying if they are going to fall off your head, then the FlyONE's are for you.
To test out their comfort, I went for a decent little jog around the block for about 30min or so, nothing to spectacular but enough to test things out. Once I got the FlyONE positioned properly in my ears, all was well though I will say it did take a couple tries to get them in correctly. While jogging, I didn't notice them moving around at all, or any feeling of them wanting to fall out. One of the things that let me know they didn't move around is the fact that the sound coming from them never changed, in the past when running with in-ear headphones on, when the move the sound coming from them may not be as loud as they are no longer positioned correctly. I didn't have this issue with the FlyONE headphones.
The call quality when using the headphones was good on both ends, I could hear the person I was on the call with great and they said there were no issues hearing me, even when I was jogging and it was quite windy out. While the calling function isn't a major concern of mine, it is nice to know that it does, in fact, work good enough to not cause any issues. From my understanding, this would be in part due to the 6th Generation CVC technology which takes care of the echo and heightens speak quality.
The price is what may set a few people off from them. Coming in at around £45 on Amazon UK at the time of review, there are other cheaper in-ear headphones on the market that offer similar features. However, the quality of the FlyONE is top notch which may not be said for the others. At the end of the day, you are getting a quality pair of in-ear headphones with the FlyONE by DEEWEAR which are sure to not let you down.
Thanks to DEEWEAR for sending today's sample in for review.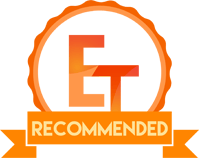 Use the code below to receive a discount on your purchase of the FlyONE by DEEWEAR.
1 FlyONE 10% discount
2 FlyONE 15% discount
3 FlyONE 20% discount