Introduction
In the bustling world of audio technology, the OneOdio A10 Hybrid Active Noise Cancelling Headphones emerge as a noteworthy contender. Priced at a competitive $79.99 at the time of review, these headphones promise a harmonious blend of silence and sound, tailor-made for the discerning audiophile. Not only are they functional, but they are also quite stylish and come with an included carry case to help prevent them from getting damaged when not in use.
*We have it under good authority that these will be on sale on Amazon.com for Black Friday from 11/20-11/24 so make sure to check them out.
** They are currently on a Black Friday sale on Amazon.co.uk for £55.99 at the time of writing this!
Features at a Glance
Hybrid Active Noise Cancelling: The A10 boasts a significant noise reduction depth of 35 dB. This advanced technology efficiently blocks up to 95% of low and mid-range frequencies, creating an oasis of calm in the noisiest environments.
Transparency Mode: A thoughtful addition, the Transparency Mode ensures that users remain connected to their surroundings. It's perfect for those moments at airports or train stations when you don't want to miss important announcements.
Hi-Res Audio & Deep Bass: The promise of high-resolution audio, complemented by deep bass, caters to those who seek a rich and immersive sound experience. Whether it's the subtle notes of a classical piece or the deep beats of electronic music, the A10 delivers with clarity.
Ergonomic Comfort: The earpads, crafted with true protein memory foam, adapt to the contours of your head, promising comfort even during prolonged use.
Impressive Battery Life: With up to 50 hours of playtime and a quick charge feature that revives the headphones for 5.5 hours on just a 10-minute charge, the A10 is a reliable companion for long journeys or extensive listening sessions.
OneOdio A10 Closer Look
The front of the box shows off a sleek and stylish image of the OneOdio A10 AND Wireless Headphones.
On the back, we have the technical specifications for the A10 as well as a list of what's in the box.
Included with the A10 headphones is a 3.5mm audio cable for when you want to use them in wired mode. There is also a USB-C cable for charging.
OneOdio has included a carry case with their A10 headphones. Not only will this help top ensure they don't get damaged when not in use, it also gives you somewhere to keep the cables so you don't lose them.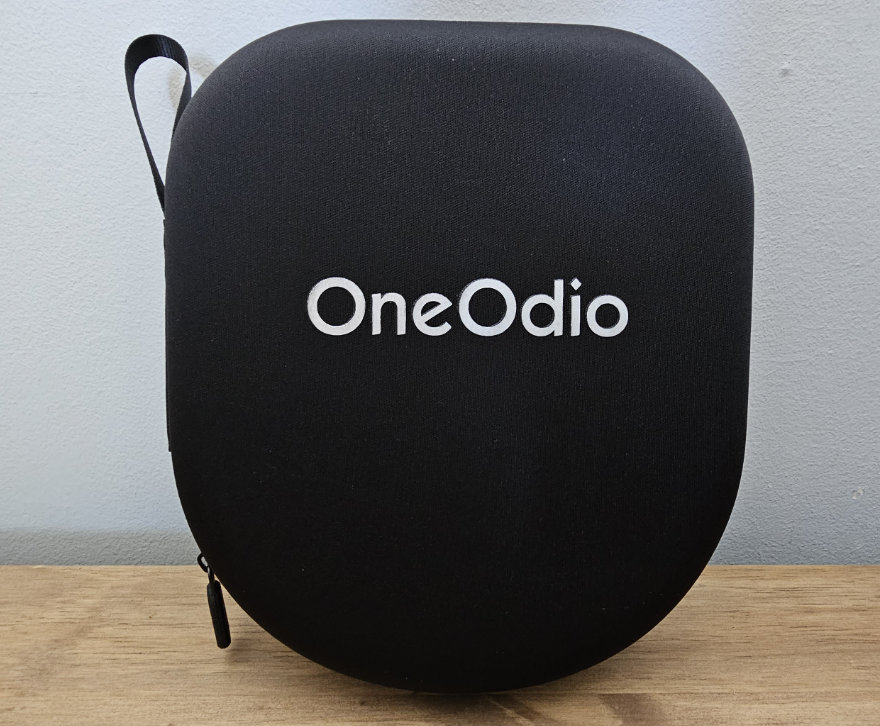 The A10 headphones are very sleek and stylish. They can also be folded flat so when they are put in the carry case, it reduces the risk of damage even further. This also means that the earcups can turn a bit, allowing them to fit on your head and offer as much comfort as possible.
For additional comfort, part of the headband is padded. While it may not look like much, this is enough to allow for a bit of extra comfort during prolonged listening periods.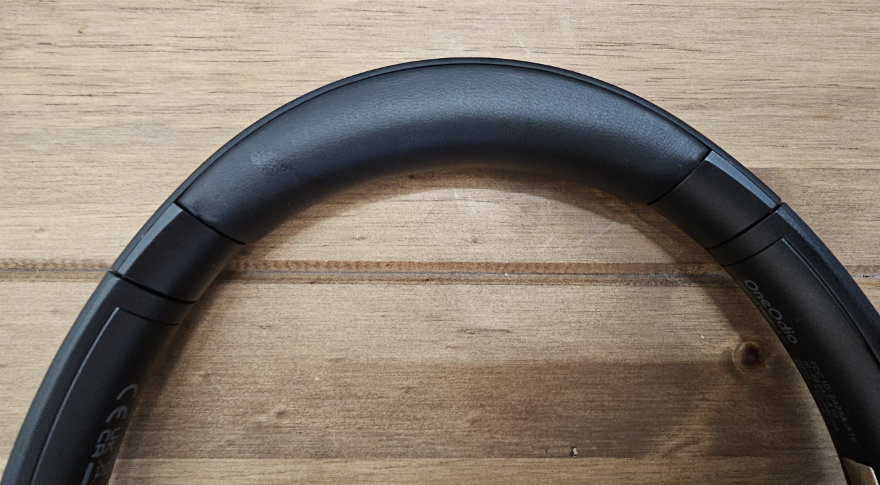 Not only do the A10 headphones feature active noise canceling, they also have a dual sound chamber design. This dual sound chamber allows for separate low, mid, and high-frequency transmissions to offer the best possible experience.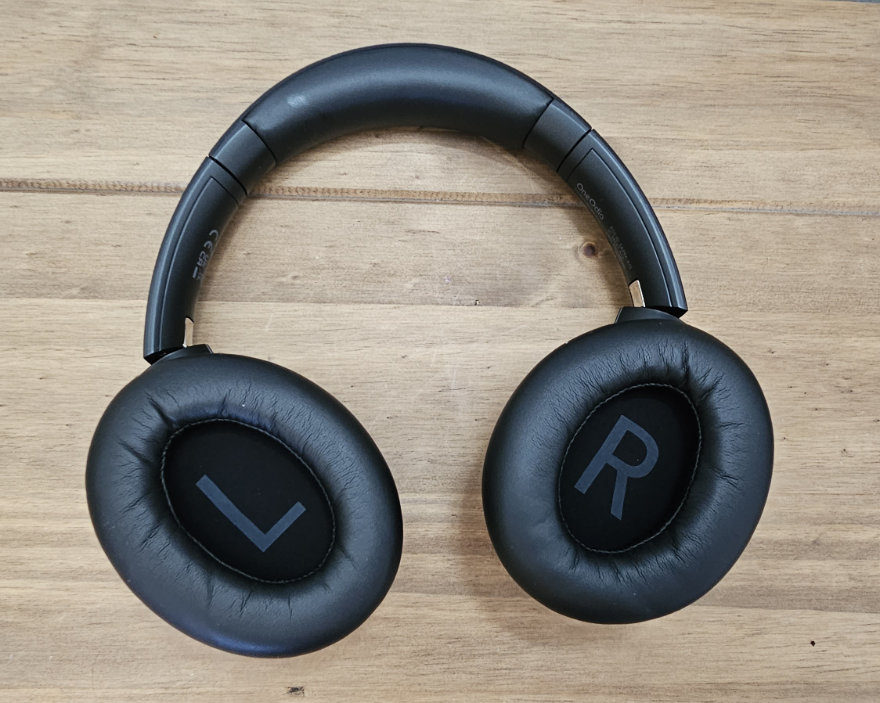 User Experience
Imagine immersing yourself in your favorite tunes while navigating the hustle and bustle of city life. The A10's active noise canceling effectively drowns out the clamor, while the Transparency Mode keeps you attuned to your environment when needed. The ergonomic design ensures that the headphones remain a comfortable accessory, not a burden, on your daily adventures. Moreover, the long battery life means you are seldom caught off guard without your musical sanctuary.
Immersive Listening Experience
The OneOdio A10 headphones, with their Hybrid Active Noise Cancelling technology, offer an immersive escape into the world of music. Imagine walking through a bustling city street, yet being enveloped in a personal audio bubble. The noise of traffic, conversations, and city life fades into the background, leaving only the crystal-clear sound of your chosen soundtrack.
Transparency Mode: Staying Connected
In contrast, the Transparency Mode offers a unique listening experience. It's like having a superpower where you control the balance between your music and the external world. You're fully immersed in your music but can instantly switch to being aware of your surroundings – catching announcements, conversing with a barista, or simply enjoying the ambient sounds of nature on a walk.
Hi-Res Audio: A Sonic Journey
The Hi-Res Audio and Deep Bass capabilities promise a rich and nuanced sound profile. Whether it's the intricate layers of a classical composition, the soulful strumming of an acoustic guitar, or the pulsating rhythms of electronic dance music, the A10 is expected to deliver a robust and dynamic audio experience. The deep bass should provide a satisfying thump without overpowering the mids and highs, allowing for a balanced and enjoyable listening session.
Ergonomic Design: Comfort in Every Note
The ergonomic design, with memory foam earpads, ensures comfort during long listening sessions. This comfort is crucial, as it allows for a distraction-free experience, where the focus remains solely on the music.
Extended Playtime: Music That Lasts
Finally, the impressive 50-hour battery life ensures that the headphones keep up with the demands of daily life. From long commutes to extended study sessions, the A10 is poised to be a constant musical companion, ready to play your favorite tracks without the frequent need to recharge.
Conclusion
The OneOdio A10 Hybrid ANC Headphones appear to be an excellent choice for those seeking quality sound and effective noise cancellation without breaking the bank. They promise to be a valuable asset for commuters, travelers, and music enthusiasts alike, delivering an audio experience that stands out in a crowded market. The included travel case will also make sure that your A10 headphones do not get damaged while not in use. This extra level of protection will help to ensure that you can enjoy your headphones for as long as possible without the worry of accidentally breaking them.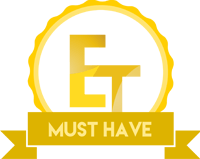 *We have it under good authority that these will be on sale on Amazon.com for Black Friday from 11/20-11/24 so make sure to check them out.
** They are currently on a Black Friday sale on Amazon.co.uk for £55.99 at the time of writing this!
If you liked this review, make sure to check out our AUDIO and LIFESTYLE sections for more similar reviews.