Introduction
The Genesis Vanad 500 is a mouse bungee that also doubles as a headset holder.  The fun doesn't stop there, though! The Vanad 500 also features RGB lighting that can be controlled via a push sensor on the base of the bungee. It also comes with a pair of USB ports so you can even connect some peripherals of whatever you need to it. With more and more devices moving over to the USB interface, you really can't have enough USB ports these days. The Vanad 500 comes with anti-slip feet and even has some of this same material where you will put your headset, in hopes of keeping it in place better. While the Vanad 500 may not be for everyone, those interested will be happy to know it's only going to cost you €30 should you want to pick one up.
Video Review
Final Words
The Genesis Vanad 500 is definitely a handy bit of kit to have atop your desk. Whether you use it to its full functionality or just part of it, it will help you to keep your desk that much tidier. While most don't care, I for one am a big fan of mouse bungees in general, I think they are practical and there is nothing worse than not having enough cable when trying to game. However, if you are using a wireless mouse or don't like bungees, you can still use the Vanad 500 as a headset holder and, let's not forget that it has some RGB thrown in. Thanks to its multiple uses and overall pleasant design, the Vanad 500 should fit right in on most any desk where there is a little bit of space for it. While not overly big, it is bigger than a lot of mouse bungees but for good reason.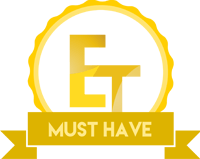 Many thanks to Genesis for sending in their Vanad 500 for this review!