Importing MBOX to Outlook — Your Ultimate Guide for 2021
Outlook has multiple competitors, but it is still the go-to system for thousands of businesses around the world. It is versatil e, efficient, and tailored to corporate correspondence. As a result, many users have to abandon other systems, such as Thunderbird or Gmail. Sadly, manual migration is not effortless. If you want to move your old messages to this mail environment, here are the key facts and hacks to know.
Outlook can only recognize two storage formats — PST and EML. Meanwhile, popular alternatives like Gmail use different variations of MBOX. Dragging and dropping the files between the programs is impossible. On the other hand, with the MBOX to Outlook converter, import is a breeze. So, why is a manual transformation so difficult?
Format Clash
As the systems store your data in different file formats, import and export always involve conversion. At this stage, some or all of your data may get damaged or lost. This is particularly likely when you move the data files between OS. 
There are different reasons to open MBOX files in Outlook. For example, the Thunderbird client offers less safety and stability overall. This prompts security-conscious users to migrate to Outlook. In addition: 
Thunderbird does not have an advanced spam filter, whereas Outlook provides full protection from spam and phishing attacks.

Thunderbird does not have a calendar list or task functionality.

Outlook lets experienced users set up customized rules, so their workflow is automated in the most convenient way.

Thunderbird does not support IMAP, SMTP, or POP3 protocols unless you install an add-on.
Transfer Software: Overview
If the flawless manual import was possible, third-party tools would not exist. Modern converters bring a plethora of benefits to users of all skill levels. You will achieve the desired result quickly and conveniently, with minimal effort. Moreover, the utilities convert the full data range — messages and attachments. You can be sure the result will be fully readable in Outlook.
These tools may come with a subscription or a lifetime license. The latter is the most attractive, as it lets you use the tool as often as necessary, as long as you need. Moreover, every new conversion is cheaper. Finally, you can transfer all of your mail yourself, without asking for assistance. This is particularly important when the data is confidential, as it never leaves your computer. In addition:
You can transfer as much data as necessary, as neither the number nor the size of files is restricted.

The interface is user-friendly, and it is impossible to get confused because there are very few buttons.

Even beginners can master conversion quickly, as no specialist knowledge is required. In case of any questions, you can always refer to the user guide or reach out to customer support.

The system can detect the files for you, so you do not have to scour your hard drive.

You can launch automatic extraction, conversion, and import with a single button, and monitor the progress.

You will have confidence in the accuracy and integrity of the data.

If you do not want to import the messages in your current Outlook profile, you can save them into a separate file with the PST extension (for example, to move to another computer or store as an archive instantly accessible through Outlook).
Popular converters work on both 32-bit and 64-bit versions of Windows. All popular versions of Outlook since 2000, except for Outlook Express, are supported. 
How Transfer Works
Transferring emails automatically is easy. After downloading and installing your converter, you need to run it and make a few clicks. No additional tools are required. Typically, to import MBOX, you need to do the following:
Select the folder containing your source files and let the system scan it.

Specify the desired result (for example, you may transfer your files directly to the Outlook profile, convert them into a single PST file or generate a bunch of EML files with individual messages).

Launch the transfer, sit back and relax while the system is converting your data.
Why Other Methods Fail
The MBOX format is not recognized by Outlook, and manual attempts are generally inadvisable. You can try moving your emails this way but remember: you will only have yourself to blame if something goes wrong. Always create a backup before proceeding with export or import.
Manual Methods: Example
One of the ways to transfer MBOX without a third-party converter requires the use of four stages and four mail environments. In addition to Outlook and Thunderbird or Gmail, you will need to install Eudora and Outlook Express (which is now obsolete). The process includes:
Exporting MBOX data from the source system.

Importing the files to Eudora.

Moving them from Eudora to Outlook Express.

Importing to Outlook.
Connecting Gmail to Outlook
Gmail users can transform their files more easily by configuring their Gmail IMAP settings. This will synchronize Outlook with their account, so all of the messages arrive at once. To add your Gmail account in Outlook, do the following:
Go to 'File' to add a new account.

Type in your Gmail address and click on the 'Connect' button under it.

Enter your Google password to sign in.

Wait for a text message and enter the code in the corresponding field (if two-factor authentication is enabled).

Allow the Microsoft app to manage your email from Gmail and access your personal information.

Wait for completion and add another Gmail account if you wish. You will see these accounts on the list on the left-hand side of the screen.
Users of Microsoft 365 have two possible scenarios. The above-mentioned steps will import a copy of the old messages into your account and sync them up. This method works for Outlook 2013 and 2016. Alternatively, you may transfer your old email but keep it stored in Gmail. This is preferable if you want to keep your Google account active, or do not have the Outlook app on your PC.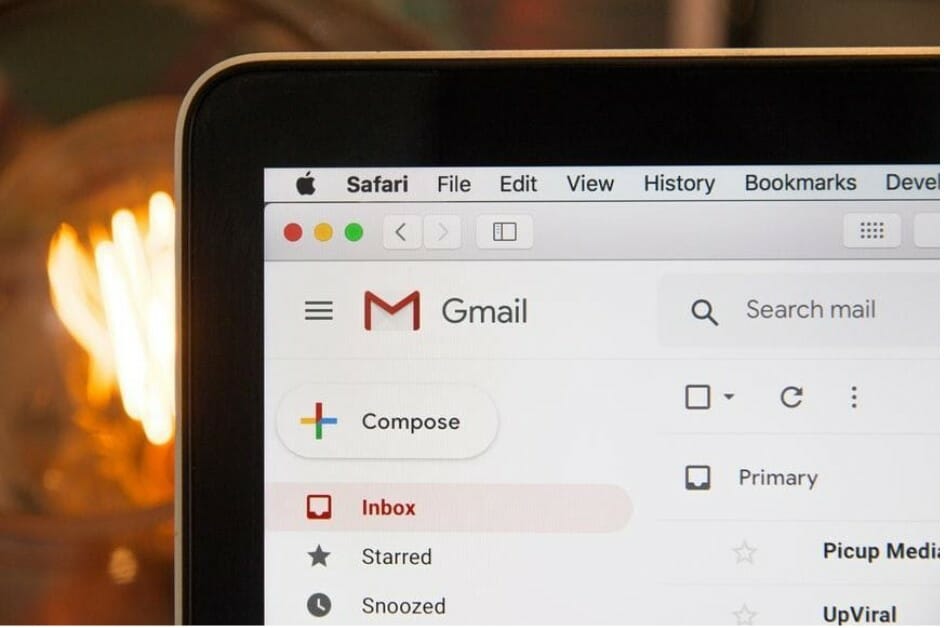 Summary of Transfer Challenges
Although migration from MBOX to PST is a common search query, Microsoft has not developed any native features that would facilitate it. You cannot import these files without conversion. These challenges explain why mail transfer is a risky endeavor. Unless you arm yourself with reliable tools, you may distort or lose your data. Get a dedicated converter and give yourself peace of mind.