There is no doubt that podcasting can be great fun. It's a great way to share your thoughts and ideas with the world, and it can be a lot of fun to record and produce your show. But like everything else in life, it takes a lot of hard work and dedication to make it to the top.
Here are several tips on how you can make your podcasting experience more enjoyable and successful.
Choosing the Right Platform
The first step to creating a successful podcast is choosing the right platform. There are many different platform options out there, and each one has its strengths and weaknesses. You need to find a platform that fits your needs and your audience. If you're not sure where to start, try listening to some of your favorite podcasts and see what platform they use.
Additionally, platform selection will also affect things like distribution and marketing, so it's important to choose wisely.
Creating Engaging Content
Once you've selected a platform, it's time to start creating content. This is where many podcasters fail because they simply don't put in the effort to create engaging and interesting content. If you want people to listen to your show, you need to give them a reason to do so.
Think about what you can offer that is unique and valuable. What are you passionate about? What do you have to say that others don't? When you have something worth saying, it will show in your content and people will be more likely to listen.
For instance, if you're starting a podcast about video games, you could focus on game design and development, or you could interview well-known industry professionals. There are endless possibilities, so find something that interests you and run with it.
Recording and Editing
After you've created your content, it's time to start recording. This is where having the right platform comes into play again. Some platforms make it easy to record and edit your show, while others can be more challenging. If you're not sure how to get started, there are plenty of resources and tutorials available online.
The key to recording a great podcast is to sound natural and relaxed. Don't worry about making mistakes – everyone makes them. Just keep recording and editing until you have a show that you're happy with.
Additionally, it's important to make sure your audio quality is good. Invest in a good microphone and make sure you have a quiet recording environment. This will make a big difference in how your podcast sounds.
Promoting Your Show
Once your show is recorded and edited, it's time to start promoting it. This is where many podcasters struggle because they don't know how to get the word out about their show.
The first step is to create a website for your podcast. This will be your home base where people can go to learn more about your show and listen to episodes. Be sure to include show notes and transcripts so people can follow along easily.
Then, start promoting your podcast on social media and other online platforms. This will help you reach a wider audience and get people interested in your show. You can also submit your podcast to directories like iTunes and Stitcher. This will make it easier for people to find and listen to your show.
On the other hand, you can also use traditional marketing methods to promote your podcast. This could include things like print ads, fliers, and word-of-mouth.
Building an Audience
The key to a successful podcast is to build a loyal and engaged audience. This takes time and effort, but it's worth it in the long run.
Start by interacting with your listeners. Respond to their comments and questions, and get to know them. Additionally, offer something of value in every episode. This could be an exclusive interview, a behind-the-scenes look, or even just helpful information.
You could also ask your followers what they want to hear more of. This will give you an idea of what topics they're interested in and help you create content that they'll love.
Choosing the Guests for Your Show
If you want to make your podcast more enjoyable, try having guests on your show. This will not only add variety, but it can also help you attract a wider audience. When choosing guests, look for people who are interesting and have something valuable to say.
You can also use guests as a way to promote your show. For instance, if you have a guest who is well-known in your industry, their followers will be more likely to listen to your show. On the other hand, if you have a guest who is new to the industry, they can provide a fresh perspective that your listeners will enjoy.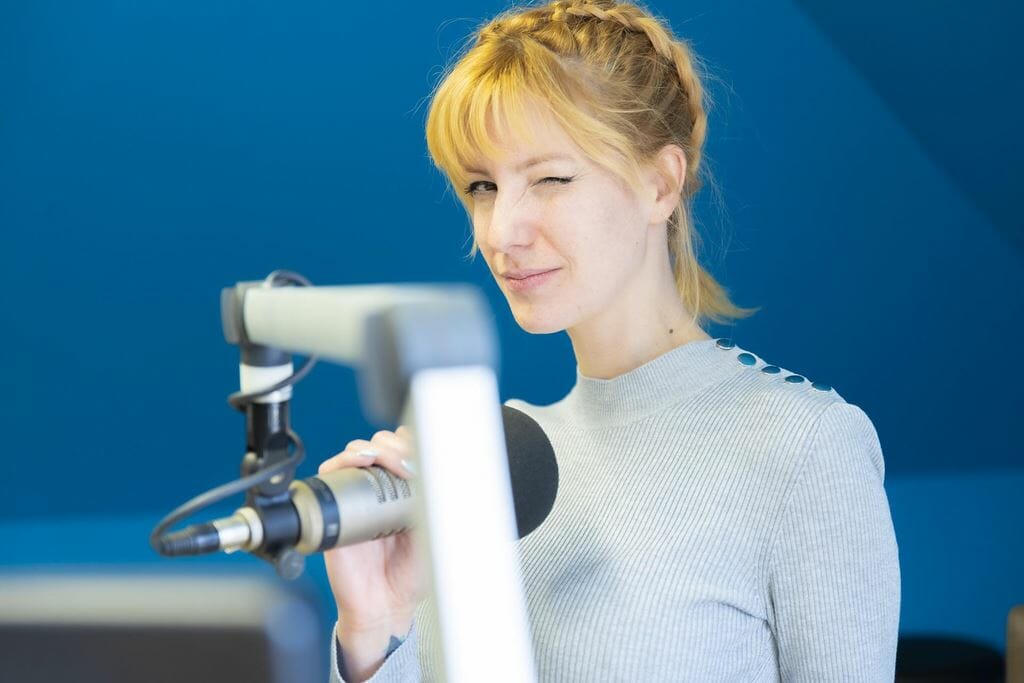 If you want to be successful in podcasting, you need to put in the hard work. But if you have the right attitude and approach, it can be a great experience. Just remember to find a topic that interests you, invest in good audio equipment, promote your show, build a loyal audience, and choose interesting guests.
If you do all of this, you'll be well on your way to becoming a successful podcaster.