Introduction
It has been some time since we have seen anything from our friends at Thermaltake here at Enos Tech. While this is completely our fault, we thought it was time to change that! Thermaltake is probably one of the manufacturers that release more products than most when it comes to PC Gaming. They also only release certain products in certain countries, making them even more sought after! Hate them or love them, Thermaltake Technologies is a name that will forever be cemented in the PC Gaming market.
Today, we are going to be taking a look at their Argent K5 RGB Mechanical Gaming Keyboard. This keyboard is currently available from SCAN UK for £159.98.
Argent K5 RGB – Closer Look
Starting with the packaging quickly and on the front, we have a nice image of the Argent K5 lit up in all its RGB glory. We can also see what appears to be a rather comfortable-looking wrist rest, something that will no doubt come in handy for those prolonged gaming sessions.
On to the back of the box and there is a bit more information available on what the Argent K5 RGB has to offer.
Taking a peek inside and we can see that the keyboard is safely packaged away. Not only is it padded from all sides, but it also has a small covering over it to ensure it doesn't even get scratched during transit.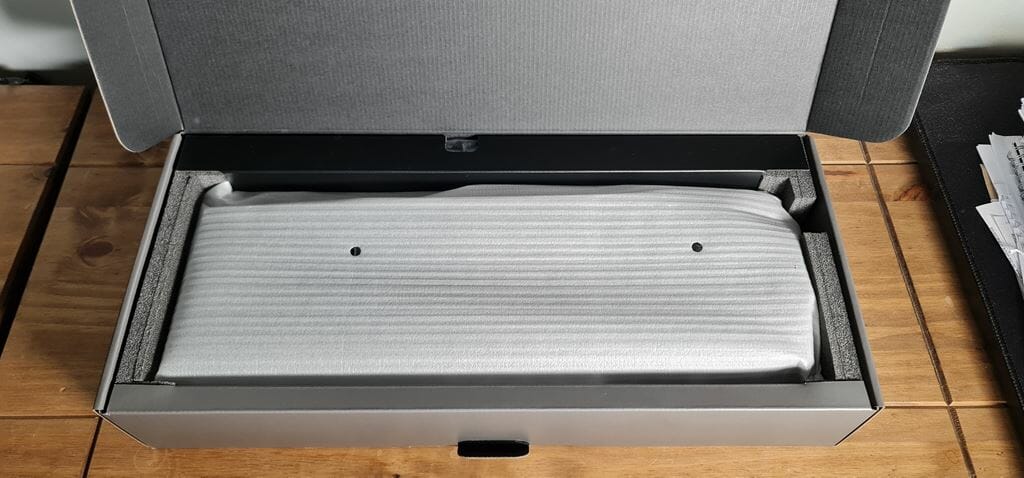 As for accessories, you will find 8 spare red keycaps and a keycap puller. The wrist rest is padded and detachable so if it isn't your thing, worry not as you don't have to use it. There is also a small bag that has the user manual in it so if you run into any issues, you can refer to it and get your new mechanical gaming keyboard up and working as it should.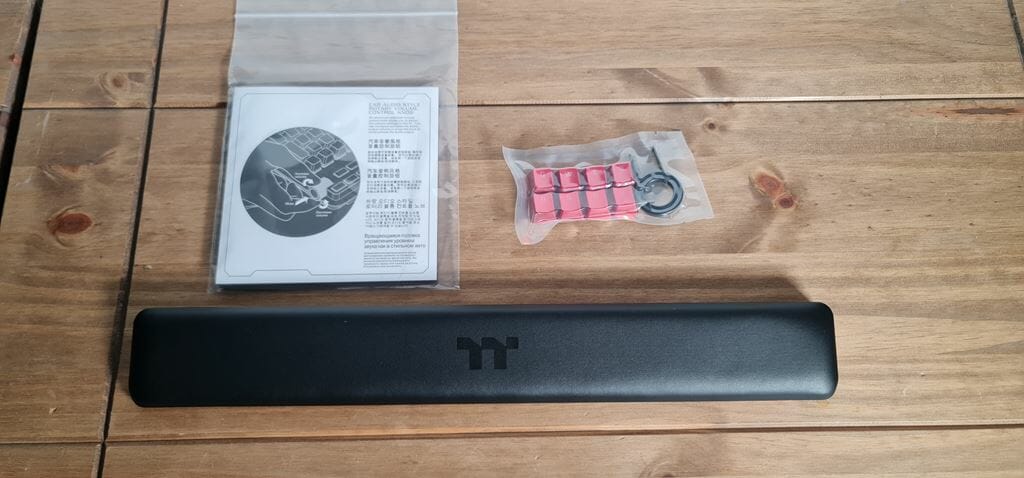 The underside of the wrist wrest has plenty of rubber grip pads so you don't have to worry about it sliding around your desk if you have a hard and smooth surface.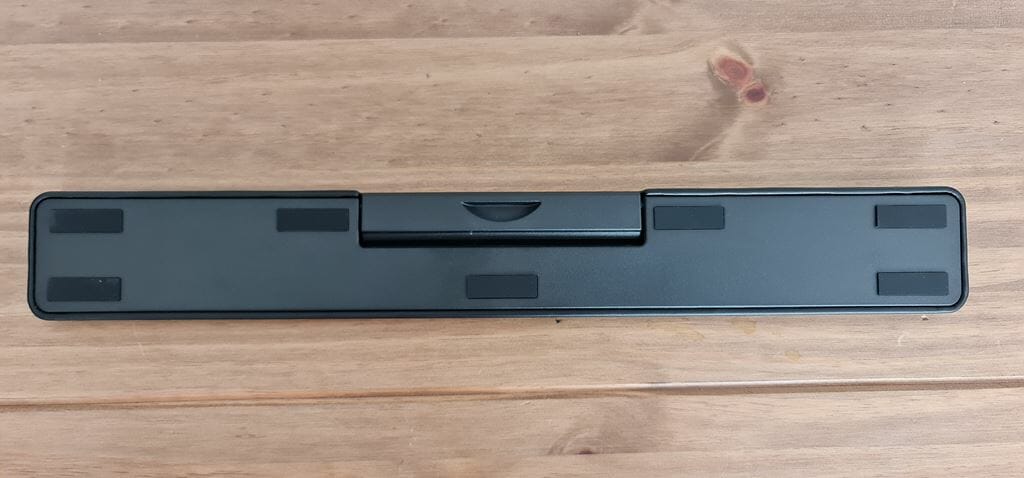 Taking the Argent K5 out of the box and having our first look, we can notice it isn't overly big. What I mean is that there isn't much-unused space, something that a lot of people prefer.  While we all love a good full-sized keyboard, there is no need for it to be excessively large if the extra space doesn't serve some kind of purpose!
The aluminum top plat also helps to bring this keyboard to life and the pics below don't do it justice, unfortunately.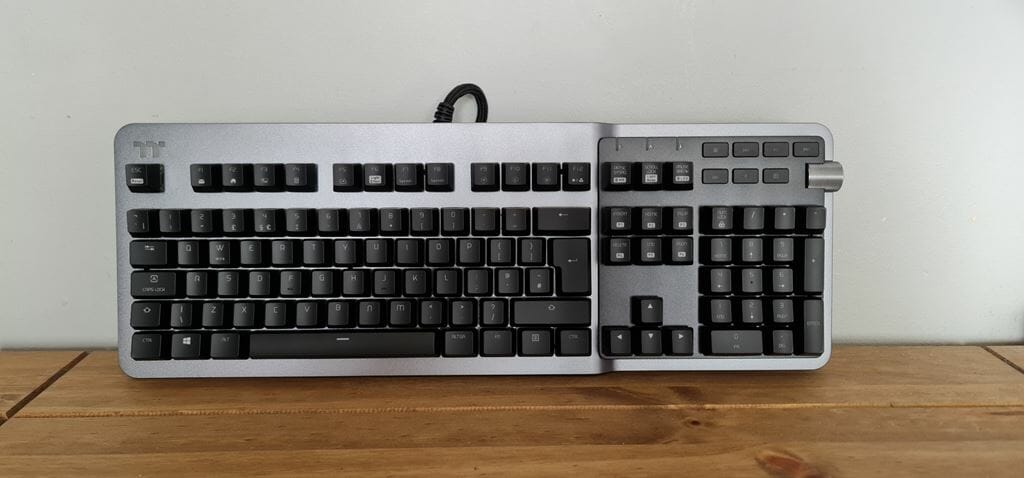 The Argent K5 Mechanical Keyboard features my favorite switch, the Cherry MX Speed Silver. As mentioned, I have been using a Thermaltake keyboard for 3 years now and it has the same switches in it and they have never let me know. They are good for gaming and typing alike and I don't know where I would be without them these days.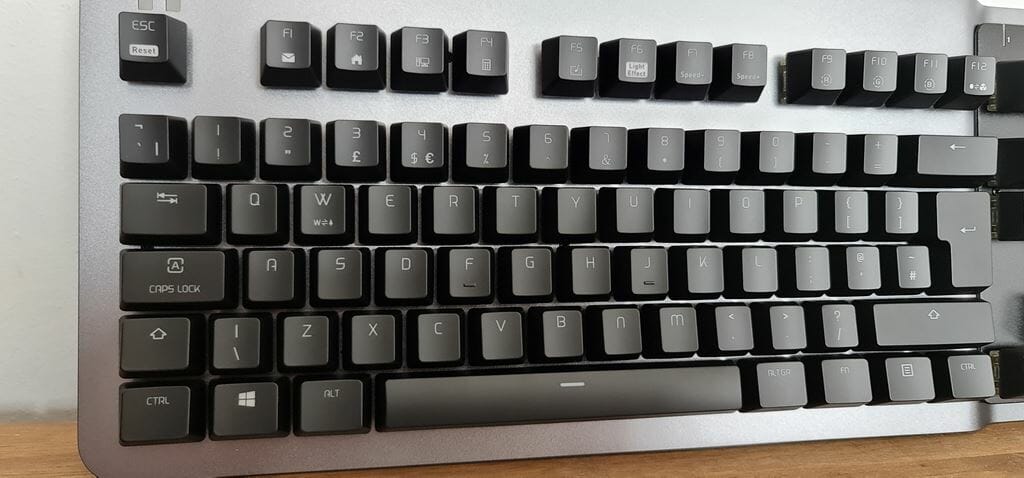 Ahh yes, the lovely media controls and volume knob. These have to be some of my favorite keyboard keys as they come in such handy! Being able to easily access these is amazing and it is a feature I look for in any keyboard that I am thinking of using. Thermaltake has evening included gaming profile, lighting and windows lock buttons in this area for ease of use. I would have to say the windows lock key has to be my 2nd favorite feature of any gaming keyboard I will be using.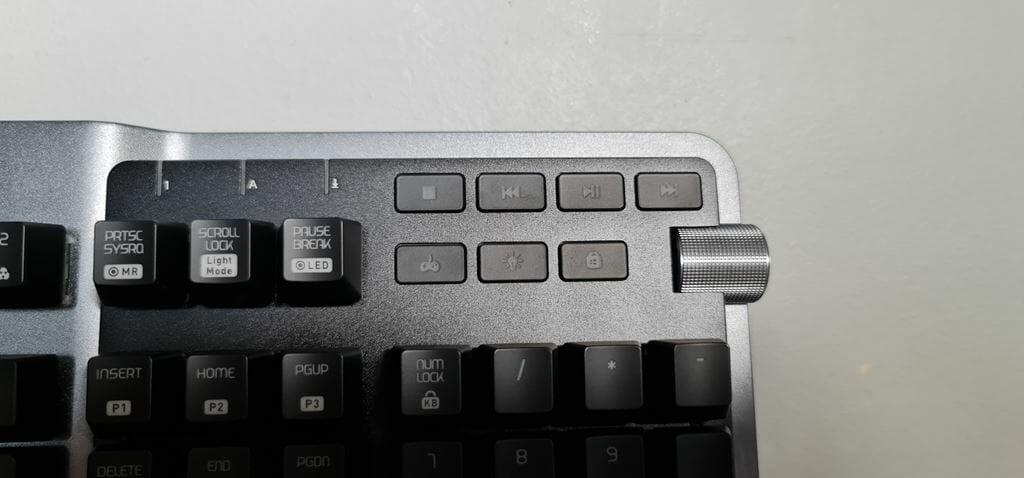 While turning the volume up and down is as easy as moving the knob, you can also mute the volume by simply hitting the mute button on the end of the knob.
As this is a full-size keyboard, it comes with a Numpad. While I don't care for overly big keyboards, I do have to have a Numpad for all the spreadsheets I need to update daily, both personal and work-related. If I had a dedicated keyboard just for gaming, I would likely go with a Tenkeyless one but unfortunately, my keyboard needs to multitask.
Look at those Cherry MX Speed Silver switches in all their glory! Again, in my opinion, they are the best switches currently available for mechanical keyboards whether using them for gaming or typing!
Argent K5 RGB – RGB Closer Look
Using the Thermaltake iTake Engine software, you can completely customize the lighting of the Argent K5 Mechanical gaming keyboard. It has per-key lighting meaning you can change each key, or you can even select from loads of presets to see what style of liking you prefer best.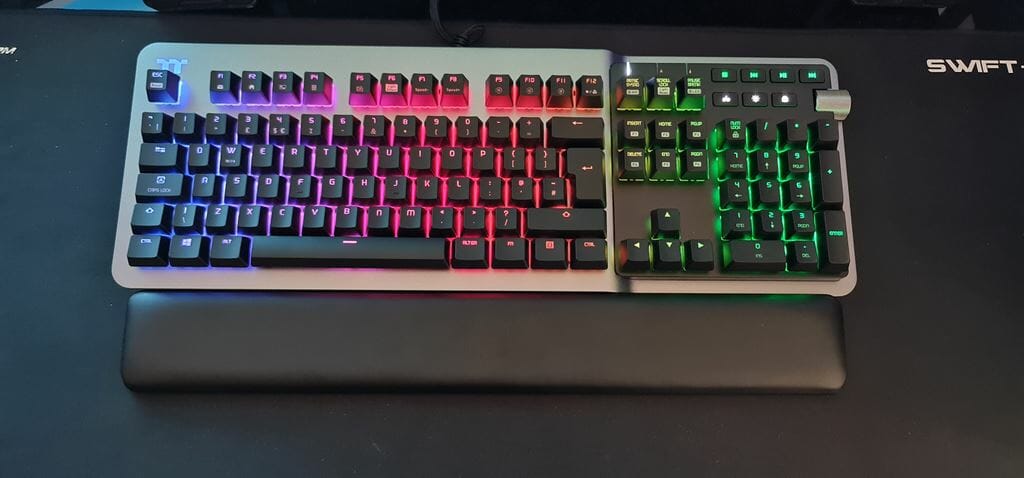 The lighting is just right in my opinion as while it is nice and bright, it isn't overly powerful. It lights up the keys perfectly but it won't light up the ceiling of your room should you have the lights off. Thermaltake has managed to find a great balance in the effectiveness of the lighting on this keyboard.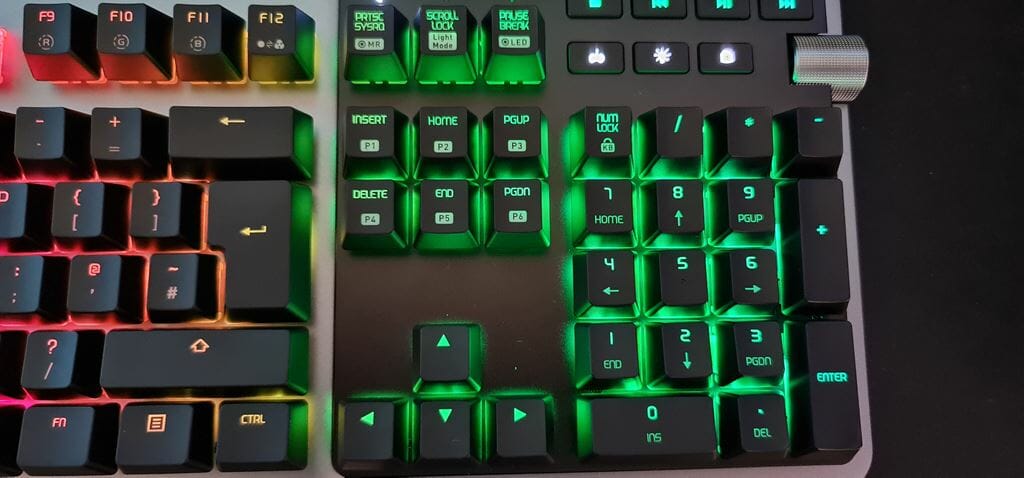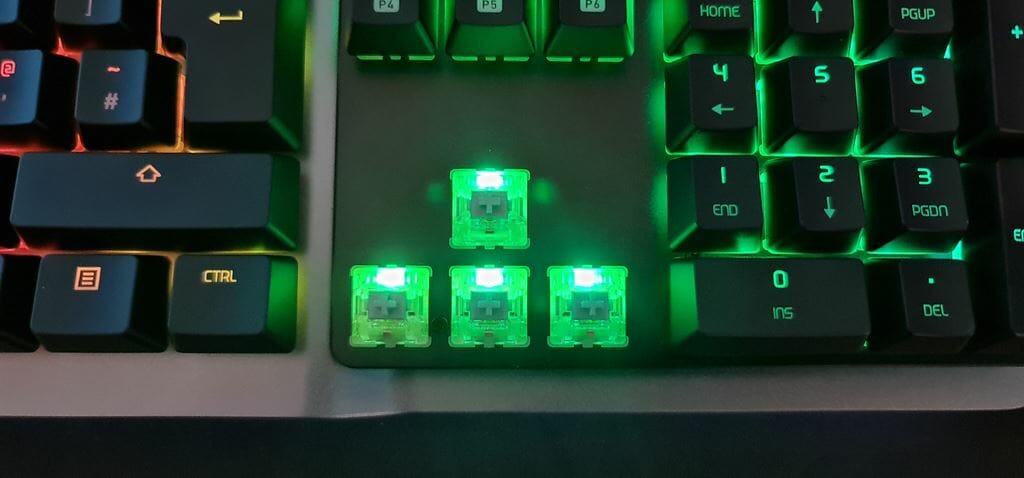 Argent K5 RGB – Final Words
I still personally use my Thermaltake Level 20 RGB Mechanical Gaming Keyboard back from 2019 so was well looking forward to trying this one out! I must say, I was not disappointed. While they are both very similar The Argent K5 aesthetics are amazing, and other Argent-based products match extremely well with it! Also, my old keyboard is now going on 3-years of use and while it works fine, it has seen better days and could do with replacing soon enough!
Performance and Functionality
The Argent K5 is a well-rounded gaming keyboard but thanks to its speed silver switches, it offers some amazing performance. I used it for both gaming and personal use on a day-to-day basis for about 2-weeks and could not fault it at all. There is just something about those switches that I love and have become accustomed to and while I know they may not be for everyone, they are worth trying if you haven't already.
Aside from the switches, the argent has the extra volume and gamer keys which do come in handy. The windows lock key is great as you simply need to only hit it once to lock the windows key so you can't accidentally hit it while in-game and minimize your screen. The same goes for the volume keys, being able to easily switch the volume, especially while gaming is great and will make a difference.
Value
Coming in at £159.98 from SCAN UK  this surely isn't the cheapest mechanical gaming keyboard out! However, with the build quality and functions, it has to offer, it is well worth the money. As mentioned I have been using a similar keyboard for 3-years now and have yet to have any issues with it, it works just as good as the day I got it. The same will be said for the Argent K5 keyboard as well, if used properly, it will last for years. I spend about 8-10+ hours a day on my PC and this keyboard will easily handle that. While £160 may seem a lot up front, for the longevity it is a worthwhile investment!