Introduction
Following on from our review of the TT Premium X1 RGB Cherry MX Silver Mechanical Keyboard, we will now be taking a look at their Level 20 RGB Mechanical Gaming Keyboard. Not only is Thermaltake always try to one-up their competition, but they also try to better themselves and their products. The Level 20 seems very similar to the X1, while still looking completely different. The added RGB bars on the side and top of the keyboard are an instant notification that this isn't the X1. However, the two keyboards share a lot of similar features and functionality so it will be very interesting to see how well the Level 20 stacks up.
Closer Look
While we won't go into too much detail on the box, there is loads of information on it. Should you happen to see this in person, checking around the outside of the box should be able to answer most questions you have in regards to this keyboard.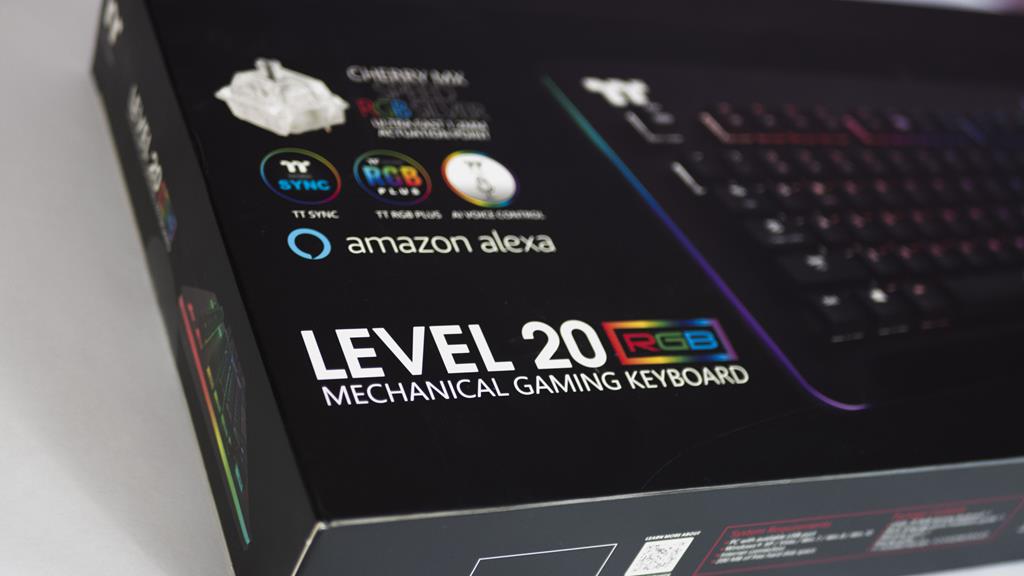 Getting this beauty out of the box and while it does look similar to a few other keyboards on the market, there are some distinct aesthetic features that the others don't have. Having a quick overall look at the Level 20 and most of the gaming features of this keyboard are here and easily accessible.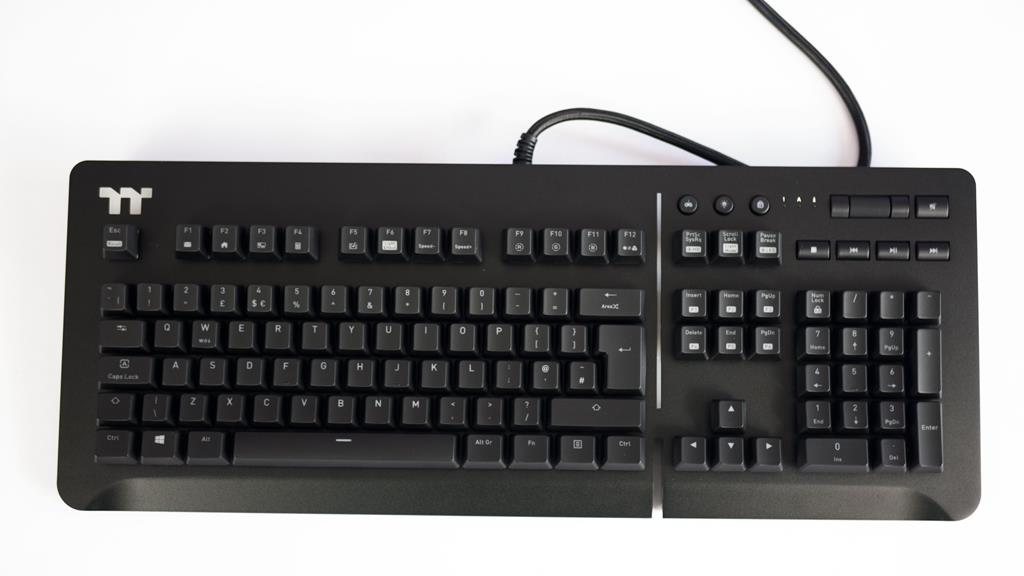 The Tt Premium logo looks quite nice up in the corner and when it's all lit up, it looks even better.
Not only can you customize the keyboard through Thermtakes iTAKE Engine, but you can then also save profiles directly to the keyboard for easy access at a later time.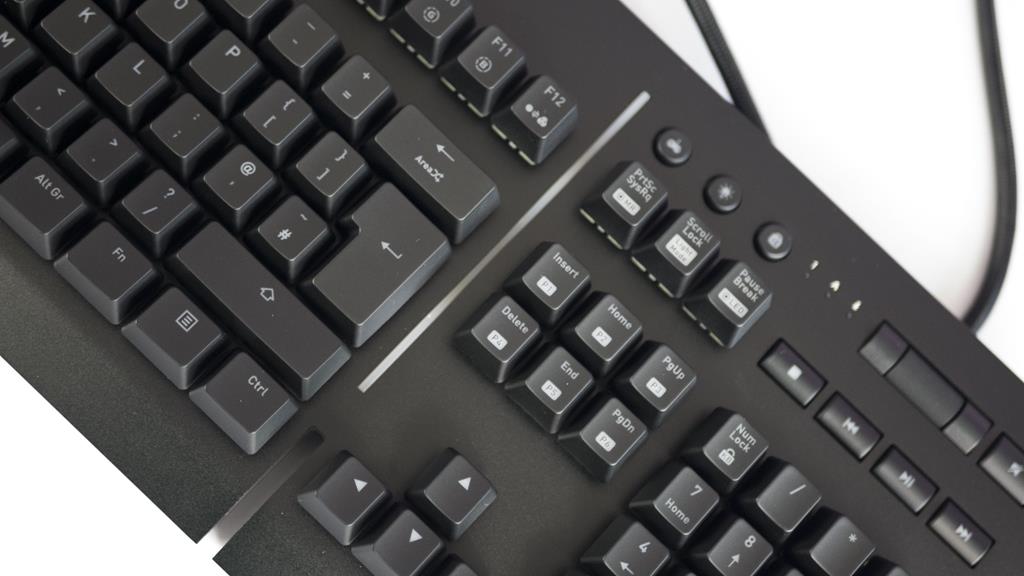 This is probably one of the most important areas of the Level 20 RGB Keyboard for gamer's, the top right corner. Here you will find you volume wheel, media keys, as well as your Gaming Mode and Windows Lock keys. The windows lock key can be a lifesaver, long gone are the days of the start menu popping up and your game minimizing. Whoever invented this needs an award, like seriously!
Gaming and RGB aside, this keyboard even looks quite sleek and stylish with none of those flashy features being used. Thermaltake have done an amazing job on making sure this keyboard looks amazing. However, while it looks nice without any lights, just wait until you see it all lit up in a bit!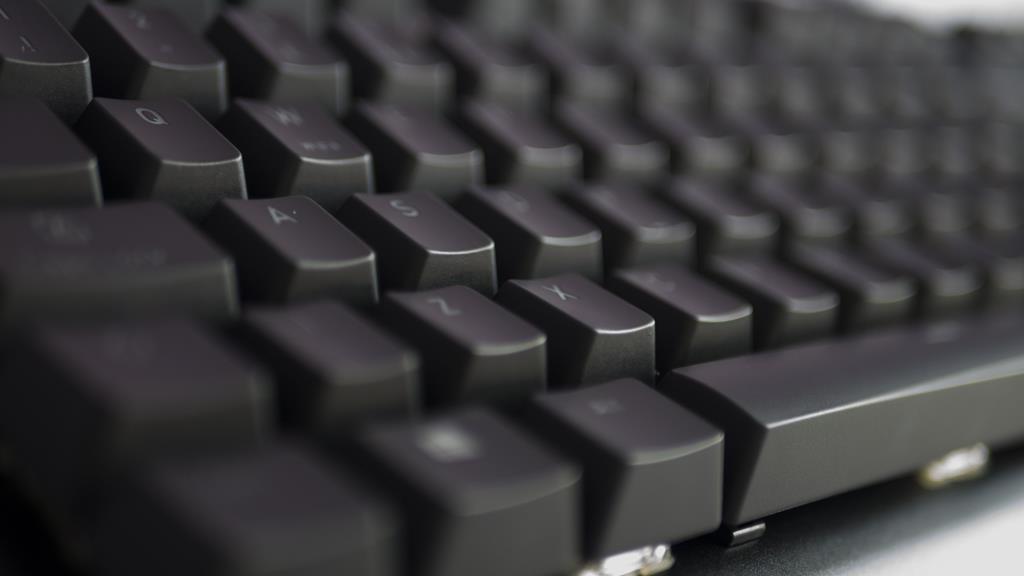 Those Cherry MX RGB Speed Silver switches though! These are now officially my favourite switch for the time being. Going to be hard to top that 1.2mm actuation and RGB goodness.
Speaking of gamer things, Thermaltake has included a few extra keycaps in red for those of you who like to properly show off your gaming keys.
The sides and top feature an LED RGB bar which has some pretty cooling features to help further customize the look of your Level 20 keyboard.
Along the top, users will also find a USB port and a headphone jack. This is a great idea as means you won't have to plug your headset directly into your PC as these are sure to be easier accessed.
RGB Goodness
Thermaltake's iTake software not only allows you to completely customize the lighting on your Level 20 keyboard, but they also have some pretty nice preset modes in their to chose from. There are over 10+ settings for both the individually lit keys and the 3-sided light bar.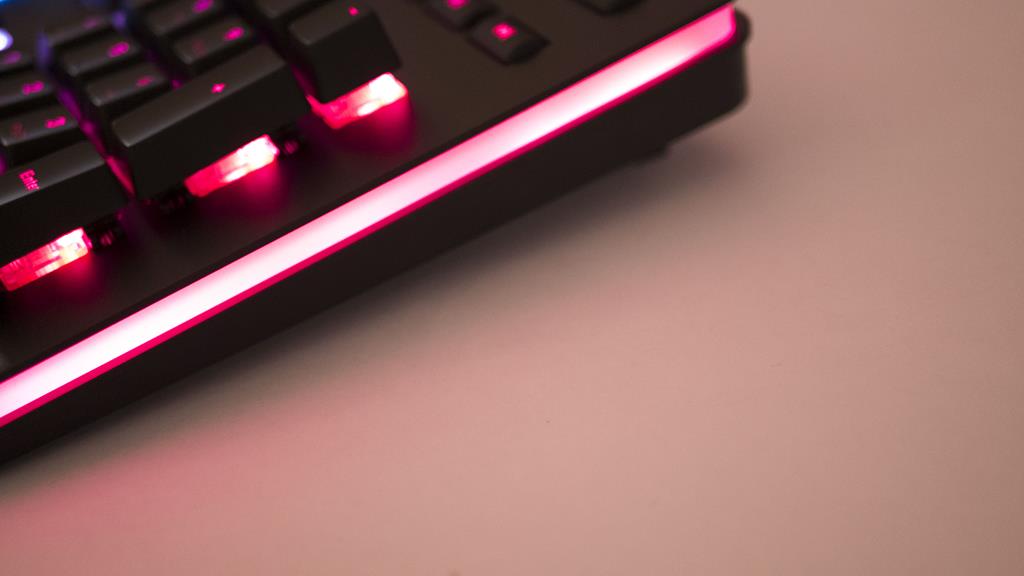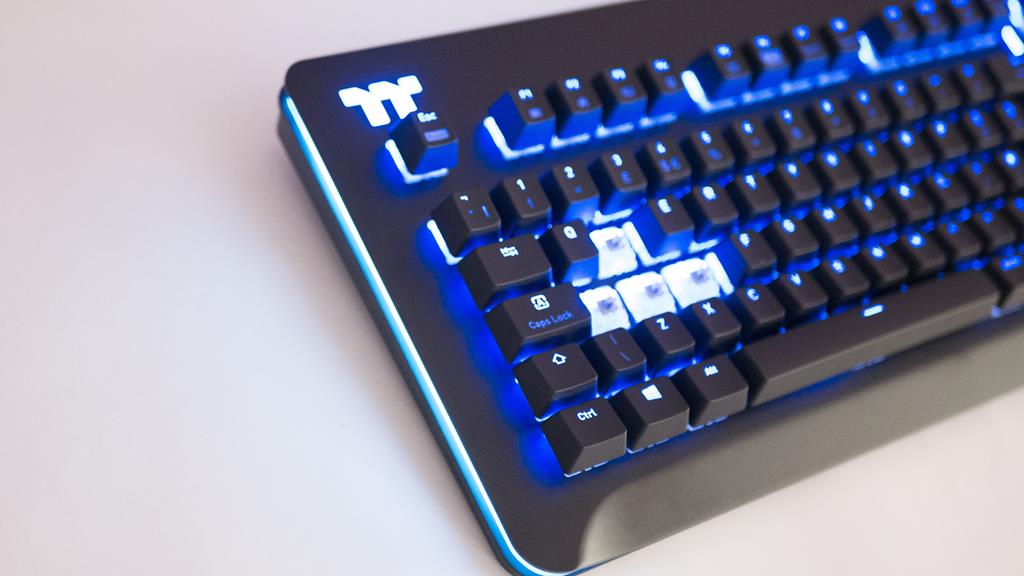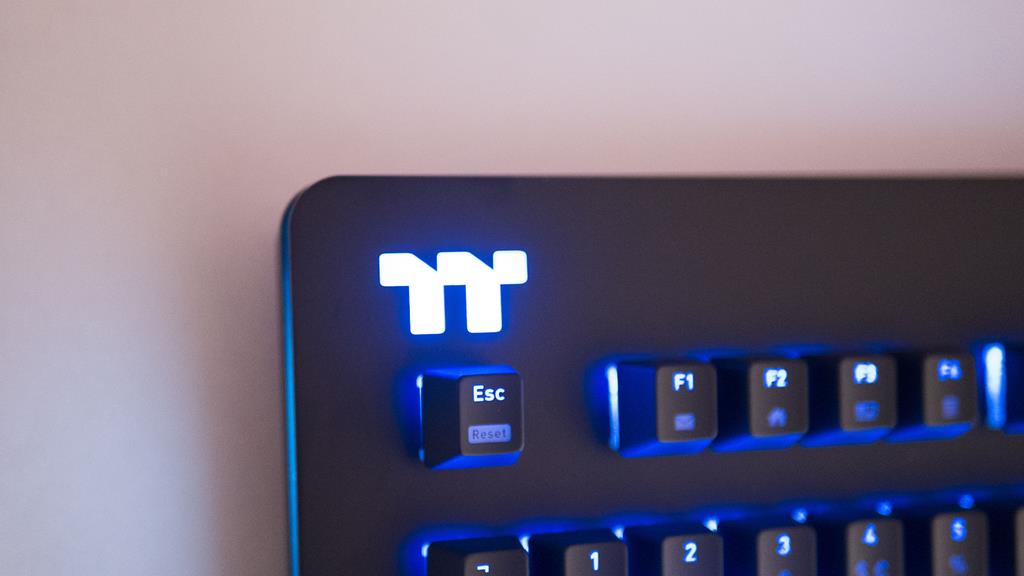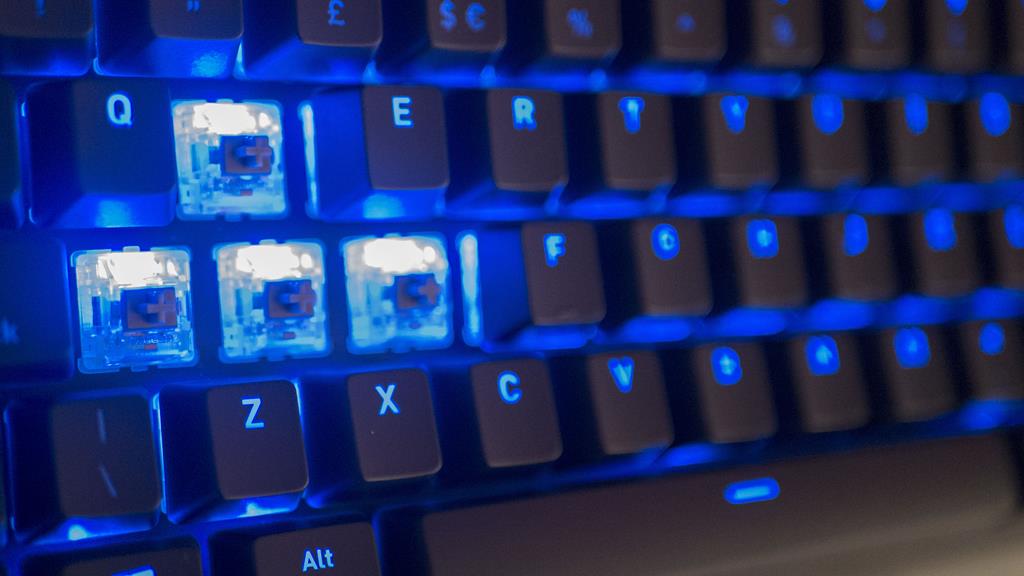 Software
The iTake software is quite easy to navigate and figure out what you want to do. As you will see, you can choose from and customize 6 different profiles. Simply click the desired profile then decide what you want to do. Most of us will go straight to the lighting section so we can get the all important things set just how we want.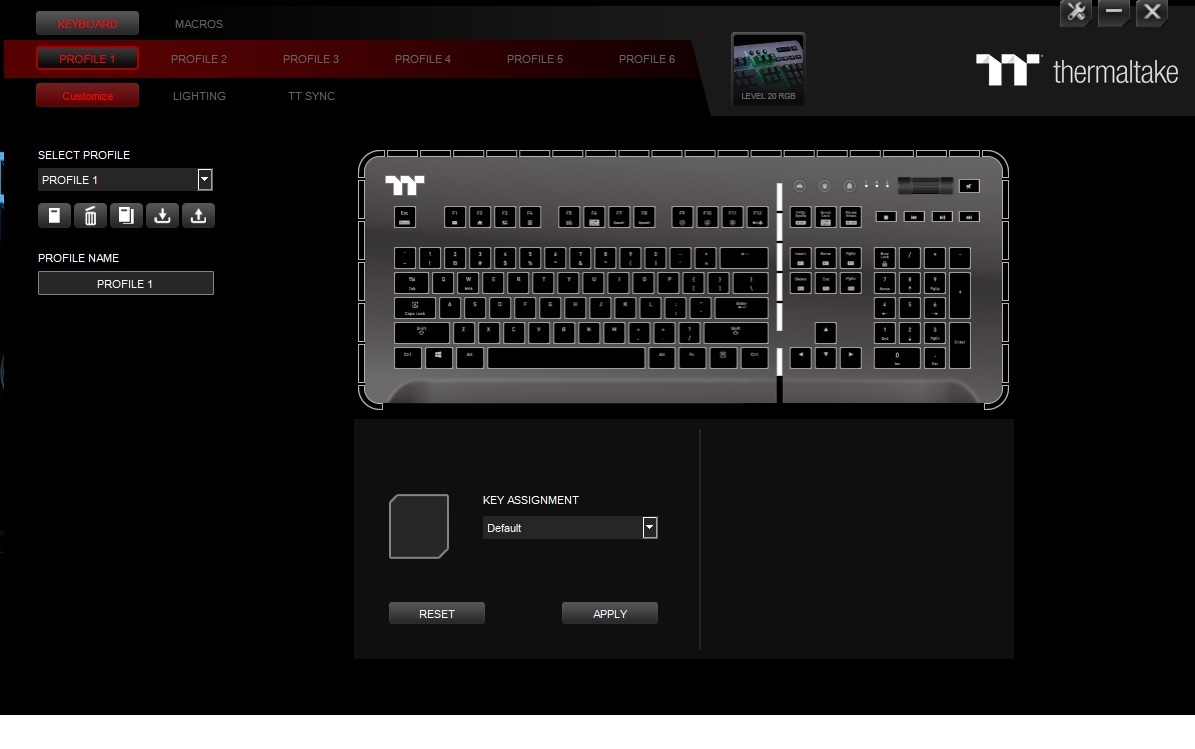 All the colours can easily be changed per key/zone and you can even control the brightness of the lighting.
As mentioned, there are a number of preset modes to choose from that will help you to get started nice and easy.
Video Review
Conclusion
Performance and Design
Thermaltake definitely spent some time with the design on their Level 20 RGB Mechanical Gaming Keyboard and it shows. Everything from the aluminium top plate to the side lighting bar, Thermaltake really stepped up their game with this one. Not only does the aluminium top plate have an aesthetically pleasing appeal, but it also adds some ruggedness and durability to the Level 20 keyboard. RGB aside, this is still a great keyboard that is packed with features and functionality for gamers and enthusiasts alike. The sleek and stylish design combined with features such as gaming mode and an easy windows lock key make this a truly great keyboard. The dedicated volume wheel and multimedia keys are also sure to help most any users make the most of their new Level 20 keyboard. Using this for typing and gaming for a number of weeks and it is more than suitable for both. The N-Key rollover will make sure no matter how many keys you hit at once, they will all be registered. Also, those who like to use their Amazon Alexa will be happy to know you can also control some functioned of your Level 20 Keyboard with Alexa, just head to the main product page on the Thermaltake website for more information on this.
Value
The Level 20 RGB Mechanica Gaming Keyboard surely has a lot of features and with that, comes a fairly-hefty price tag. What one must remember is all that you are getting for your money. not only are you getting an amazing looking keyboard that offers as much functionality as it does design, but you are also getting a keyboard that will easily last you a few good years. While £155 may seem expensive, if you were to have this keyboard for 3 years, that's less than £5 a month for something so important. For the price, you are getting a great keyboard that will see you through your gaming and online needs for many years to come.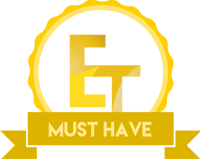 Many thanks to Thermaltake for sending in a sample of their Level 20 RGB Mechanical Gaming Keyboard with Cherry MX Speed Silver Switches!