Product: Tyrfing V2 87Key RGB Mechanical Gaming Keyboard
Manufacturer: DREVO
Price: The price on the DREVO website is $59.99
DREVO has been on the move bringing a whole list of affordable Gaming peripherals and hardware to the market over the last few months. This has been an exciting catalog to watch grow and review! We have had a chance to review keyboards and SSDs from them being happy with the price to performance as well as quality being seen so far. Now we get a chance to look at the Tyrfing v2 88key 10-keyless RGB Mechanical Gaming Keyboard. One of DREVO's new budget-friendly RGB and feature-rich multi-function keyboard. Featuring N-key Rollover for any combination of keys while maintaining fluid game-play, media keys, 5 macro keys to record key-binds with and the ability to disable the Windows button during game-play.
Packaging and Unboxing
My sample came in a clean not over flared box sporting the company's signature Yellow Horse, and the Tyrfing v2 product name.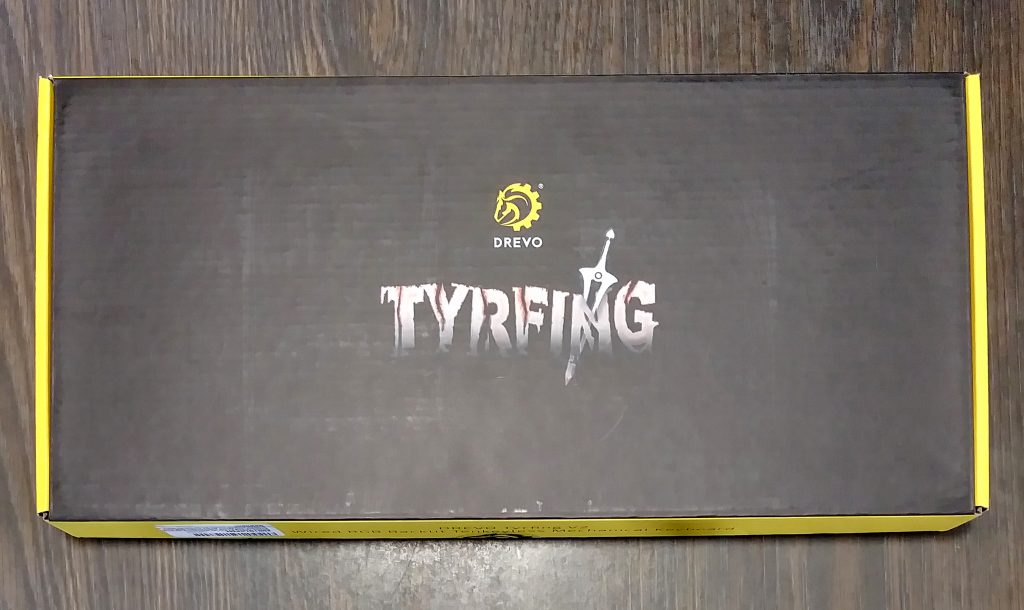 The back of the box is simple with specs and other basic info about the DREVO Tyrfing v2 experience as well as the sides have the key layout and switch information.
The package itself contained the DREVO Tyrfing v2 as well as a DREVO sticker, manual and promotional material. Oh, and let's not forget the DREVO key-cap puller included as well, this is a nice bonus for any keyboard cap enthusiast who switches their keys. The keyboard is well packaged and protected with everything neatly having its place with no excess or waste. Thank you for not making the unboxing a puzzle!
OUTEMU Tactile Brown Switch
Outemu Browns have a feel that is similar to ROMER-G Mechanical Switches, though overall force feels slightly lighter than the ROMER-G's. The OUTEMU Tactile Brown Switches come across quite nice in long typing and or gaming sessions, with a light but tactile keystroke that is very smooth and satisfying to press. My fingers feel less fatigued overall after a strong hour or two of PUBG and I feel ready for more even at the end of a good game session or after writting a review.
OUTEMU Tactile Brown Switch SPECS:
Operation Force 60±10gf Tactile force: 55±15gf • Total travel: 4.00mm Pretravel: 2.20±0.6mm
All Switch type/specs the Tyrfing v2 comes in:
Black – Operation Force 80±15gf
•Total travel: 4.00mm Pretravel: 2.20±0.6mm
Blue – Operation Force 60±10gf Tactile force: 60±10gf
•Total travel: 4.00mm Pretravel: 2.20±0.6mm
Brown – Operation Force 60±10gf Tactile force: 55±15gf
•Total travel: 4.00mm Pretravel: 2.20±0.6mm
Red – Operation Force 60±10gf
•Total travel: 4.00mm Pretravel: 2.20±0.6mm
Closer Look
Pulling the keyboard out of the box you can instantly feel the quality, the frame and structure are sturdy and feel very well made. There is a black brushed aluminium finished back plate under the keys which is a nice touch to aesthetics and all built on a solid metal base to add to the feel of quality. The Tyrfing v2 has a nice overall feel and weight as well as little flex in the unit in bend tests, this being due to the unit being built on a metal base for rigidity. The Tyrfing v2 also features a braided cable with plenty of length and flexibility not feeling stiff enough to scratch your back with out of the box.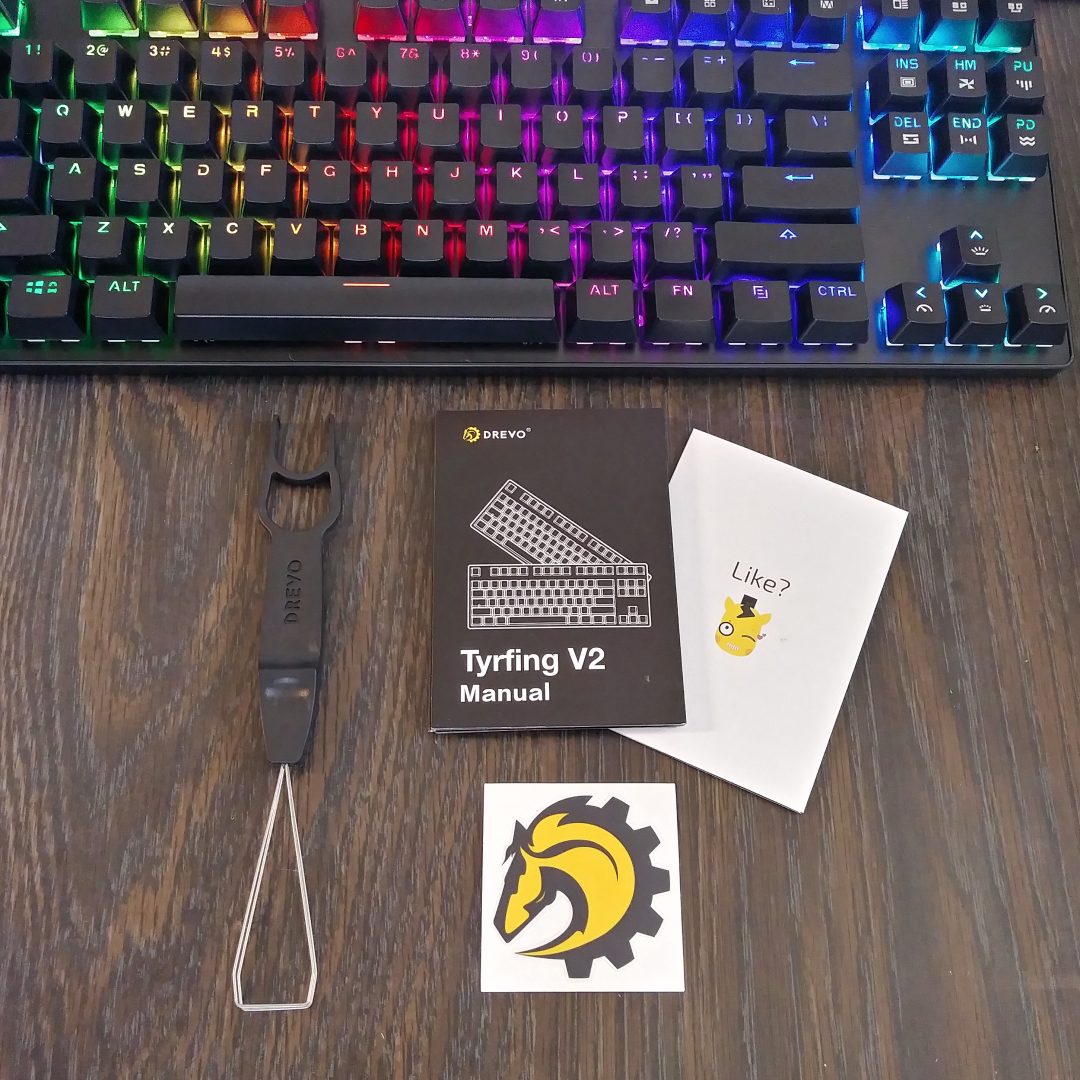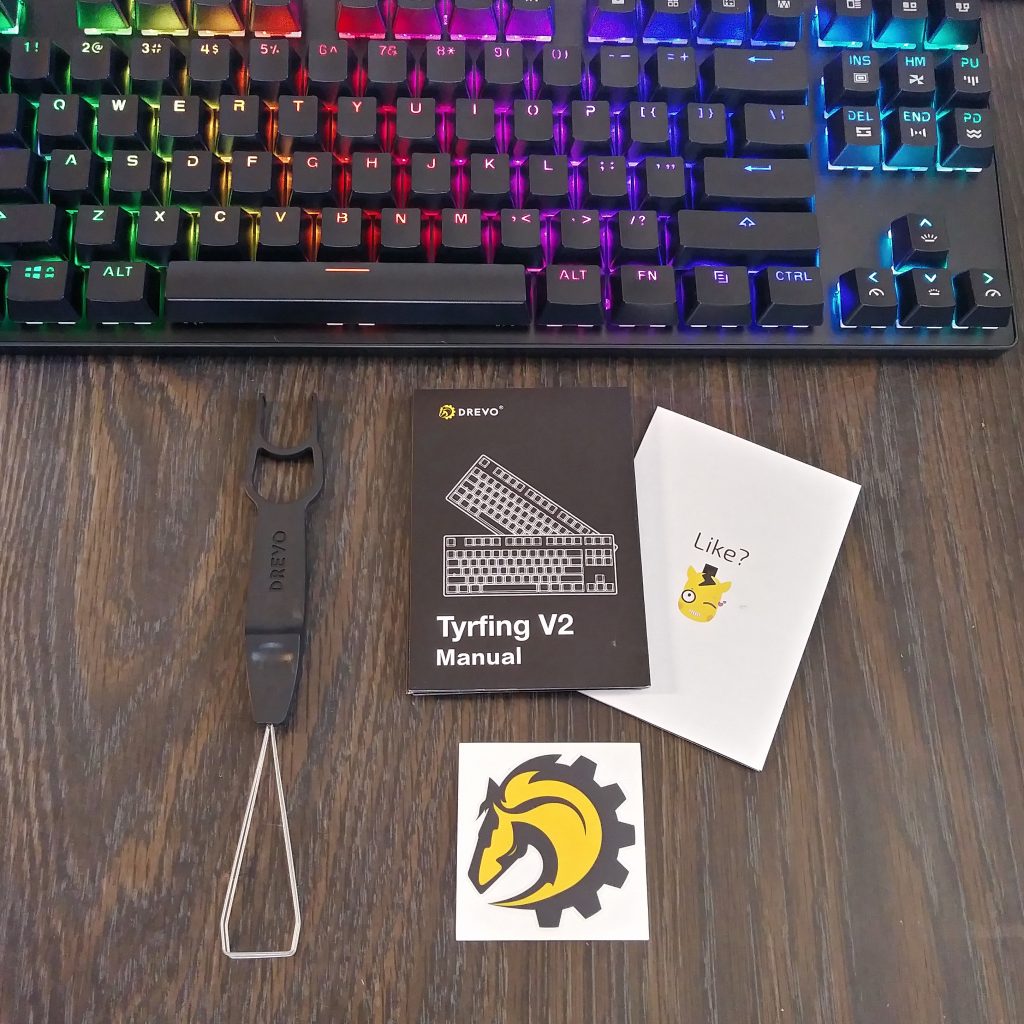 Flipping the keyboard over we notice a cable run with 3 exit points, one in the middle and one on either end making cable management on your desk a little easier and cleaner as well as a series of rubber pads to help keep the keyboard stable on your desk. This is a nice space saving gaming keyboard featuring a compact size that is laid out well enough as to not make the typing experience feel cramped at all. Big thumbs up there, being a bigger guy myself small/compact keyboards almost never hit this mark!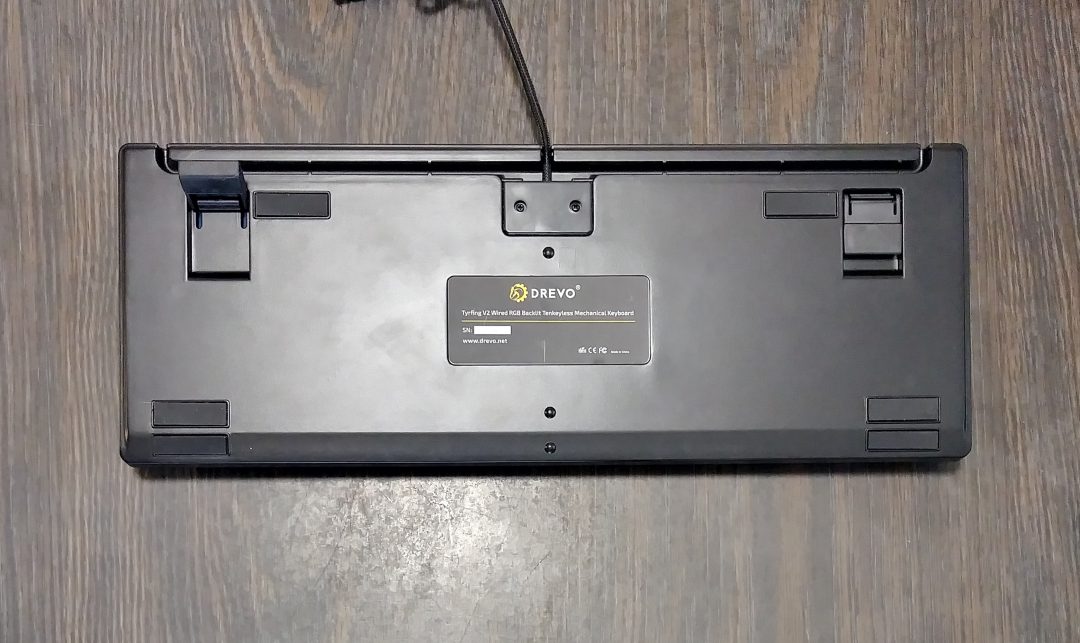 Same as with the Joyeuse 96 we reviewed previously there is a multi-function FN Key that allows this RGB with effects keyboard to be 100% plug and play, no secondary software needed. Diving deeper there are 14 different RGB lighting modes with 9 well lit colors all mounted on Cherry Plated mounting for the OUTEMU switches, which can be accessed through the FN key and the corresponding effect labelled on the Directional and Cursor and keys. Most of the keys for the RGB settings have multiple levels of RGB, changing everything from the 9 different distinct colors, color cycle and cycle direction! This is truly a RGB feature rich unit seeing as it has no software needed to run. The keycap material is ABS and the Legend is Double-shot (ANSI US) and Laser Marking (ISO EU). All of this combined has left this feeling like a high-quality experience from DREVO that I am giving a huge thumbs up for at the price point they are selling at.
Conclusion
This is one of the best typing experiences I have had, everything about the compact size with enough room between each key, to the beautifully implemented RGB lighting and effects this has been a very pleasant and fun filled experience. Having been personally using the Tyrfing v2 in place of my Logitech G910 for a week now I can say I have been very happy to keep it this way. Overall the Tyrfing v2 stands out as a quality gaming experience that would make a great addition to anyone's desk and RGB gaming setup. As well as the compact size this is a very viable option for LAN parties being easy to pack up and take along for that added flair on the go.
Performance Design and Value
The performance and reliability of the Tyrfing v2 help to deliver a very pleasing and rewarding experience while gaming or typing. The RGB effects brightness control and well and speed control all work and work well, providing a beautiful list of well done but not too bright colors and effects, making this a very fun keyboard to play around with!
The Tyrfing v2 brings a level of design to the table I have not personally held or seen so far at this price point for RGB gaming keyboards. The unit has an amazing feel of durability and quality that shines in its all metal base, brushed aluminium plate under the keys and beautiful RGB implementation. Even going so far as to provide some pretty solid cable runs under the keyboard for its nice braided cable its safe to say DREVO is ready to deliver a quality at a price point that has been long awaited for a lot of gamer's on a budget who would like a little desk bling too.
The pricing on this keyboard is solid in my opinion, I feel like it has a touched on a lot of points compact keyboards do not hit due to their size. Combine that with the high quality feel and dazzling software free RGB lighting (like seriously these keys and lights look amazing) this is a really good deal to get gamer's in on the RGB peripheral game without breaking the bank. With everything from the solid switches all the way down to the quality of the unit on a whole this is a Keyboard we could recommend to any gamer budget or not!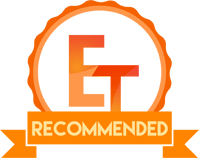 I want to thank DREVO for providing me with the review sample.