Introduction
A good fan can go a long way when it comes to a PC build. But what makes a good fan? Is it price, performance, size or maybe RGB? What about a combination of everything? For us, a good fan is one that offers maximum performance in both cooling and noise levels. However, did you know that different fans may be designed for different reasons? Such as one fan may be better at pushing air through a radiator whereas another may be better at pushing air in open areas? Well, this is very true and today, we will be taking a look at a set of fans designed specifically for helping cooling radiators. If you're looking for standard case fans you want ones with better airflow. If you're looking for radiator/heatsink fans you want those with better static pressure. There are plenty of articles and videos on these across Google if you would like to make sure you are getting the appropriate fans for your needs.
Today, we will be taking a look at the Riing Trio fans from Thermaltake. These fans are designed to offer better static pressure and as such, are most likely going to perform best on a radiator. These fans feature RGB lighting and a whole host of cool features. Not only that, but they are also compatible with Amazon Alexa Voice Service, Razer Synapse and more!
Specifications:
| | |
| --- | --- |
| P/N | CL-F072-PL12SW-A (Fan x3, Controller x1) |
| Fan Dimension | 120 x 120 x 25 mm |
| Interface | USB 2.0 connectors (9 Pin) |
| System compatibility | Windows 7 / 8 / 8.1 / 10 |
| Fan Started Voltage | 9.0 V |
| Fan Rated Voltage | 12 V & 5V |
| Rated Current | 12V- 0.12 A , 5v – 1.03A (only one fan) |
| Power Input | 12V – 4.32 W . 5V – 15.4 W (Fan*3) |
| Fan Speed | 500 ~ 1500 R.P.M |
| Max. Air Pressure | 1. 4mm-H2O |
| Max Air Flow | 41.13 CFM |
| Noise | 25.2 dB-A |
| Bearing Type | Hydraulic Bearing |
| Life Expectation | 40,000 hrs,25℃ |
| Weight | 168 g |
Closer Look
The box they come in has a lot going on. There are plenty of RGB elements to the box as well as loads of info to see if these fans will be the right ones for you. On the front, there is a nice image of the fan itself and we can see inside the box should be 3x fans and 1x controller. We can also see these are PWM fans and each one has 30 LEDs to offer the best colours possible.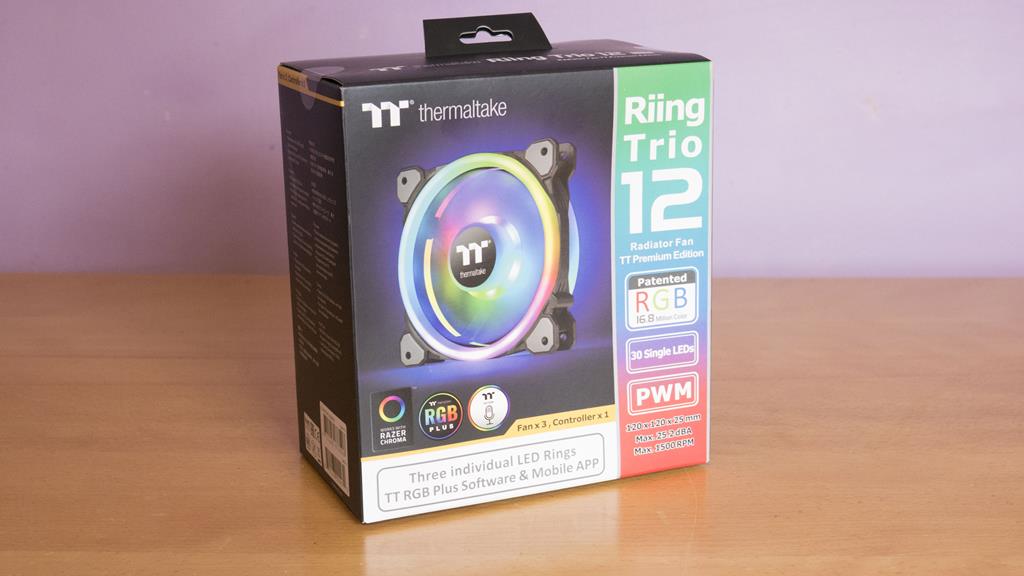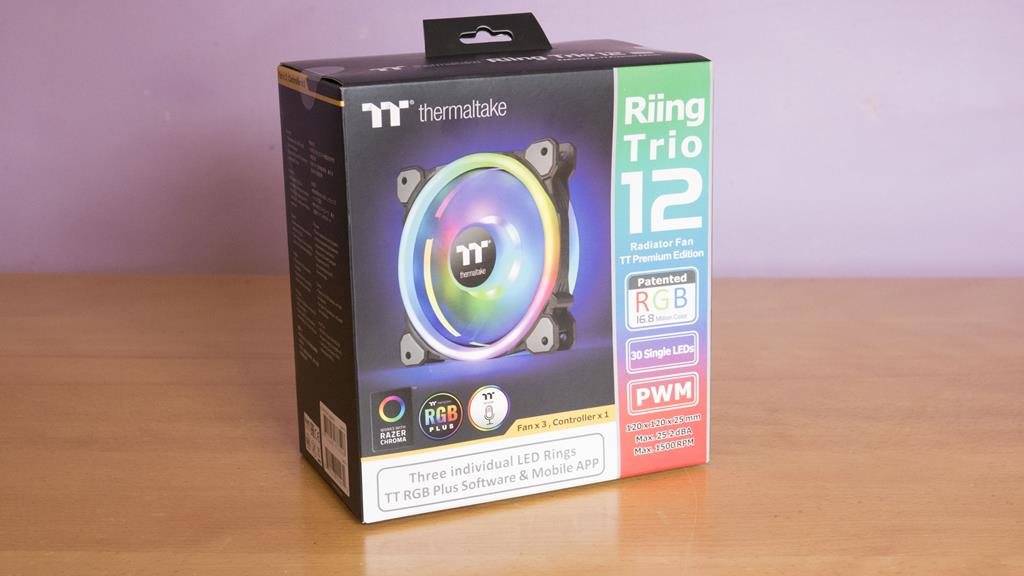 On the side of the box, we get a quick look at one of the fans from various angles so we can get a feel for how they will look.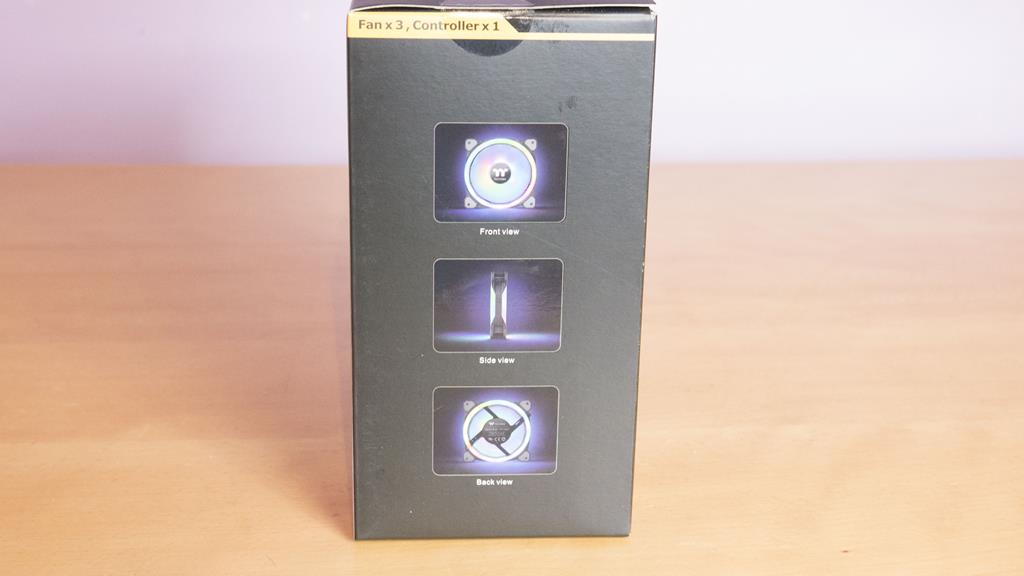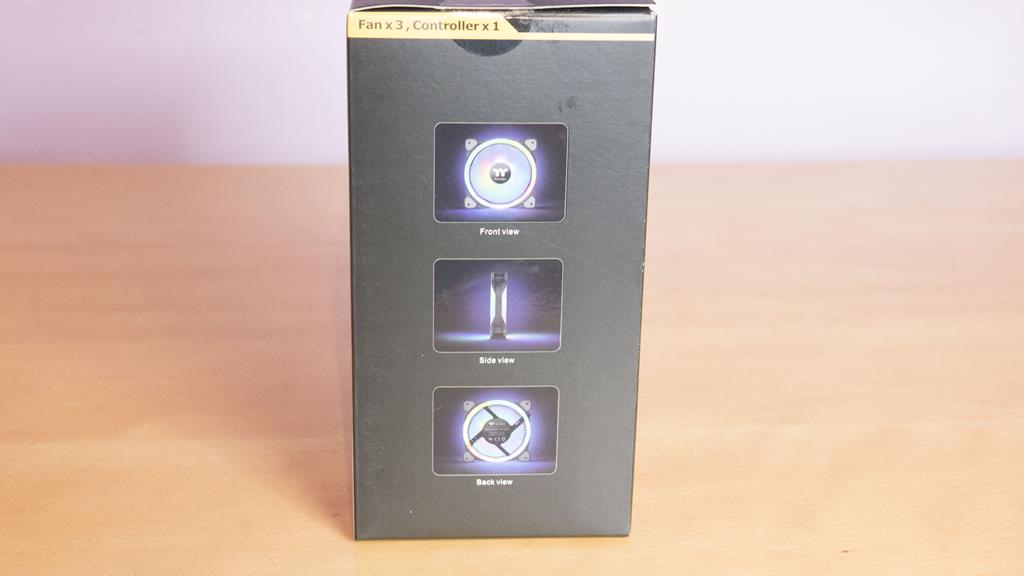 The back of the box goes into a bit more detail on features, software functions and even a specifications list/ Thermaltake have done a great job at making sure most any info you could want is included on the box.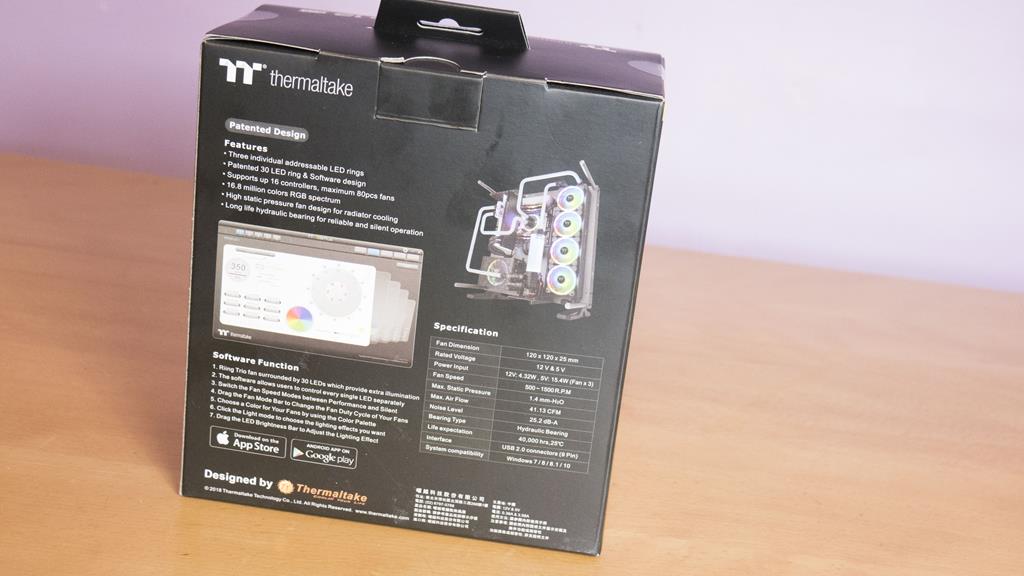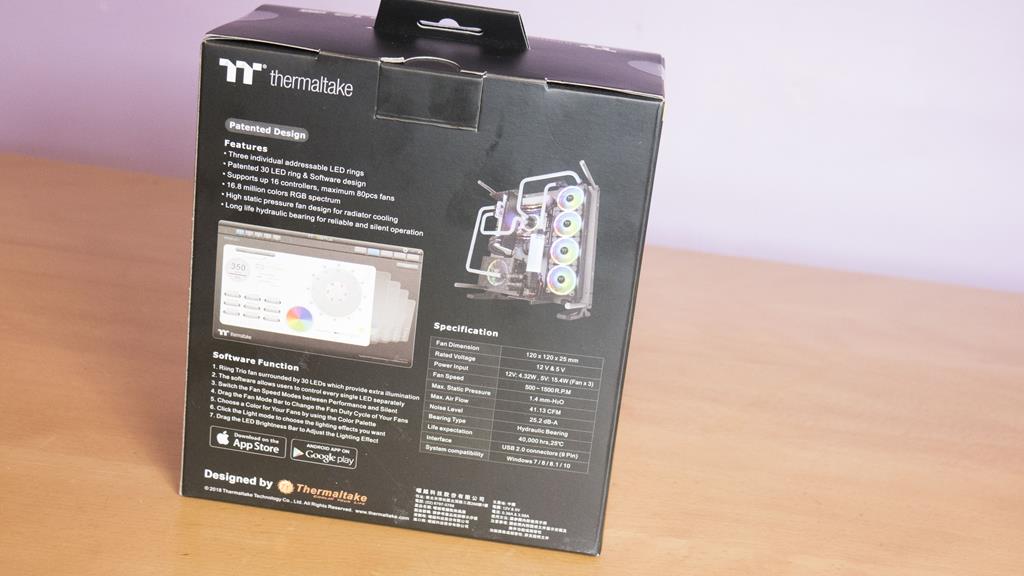 Opening up the box and they are very well packed! The 3x fans rest on top of the accessories box.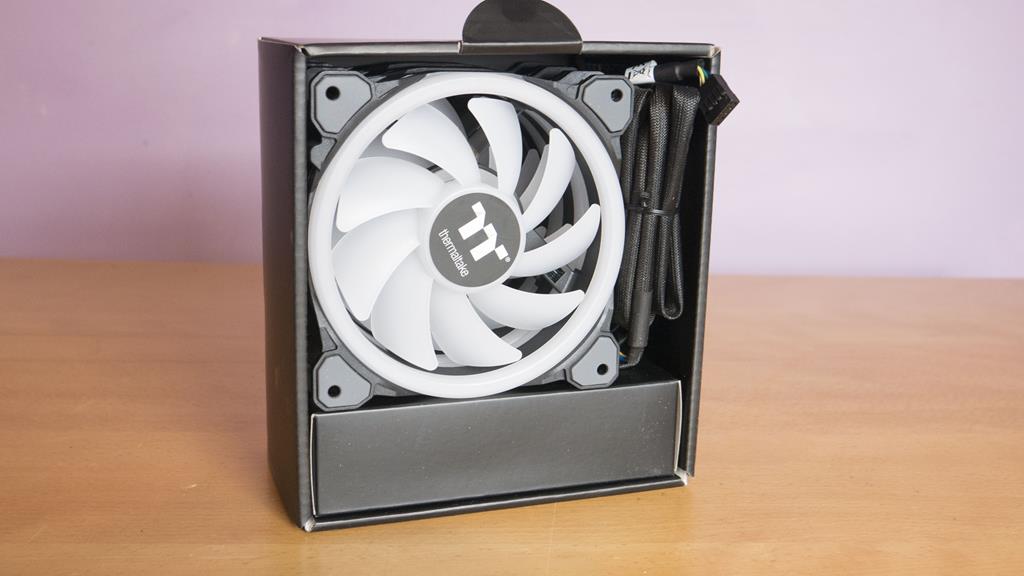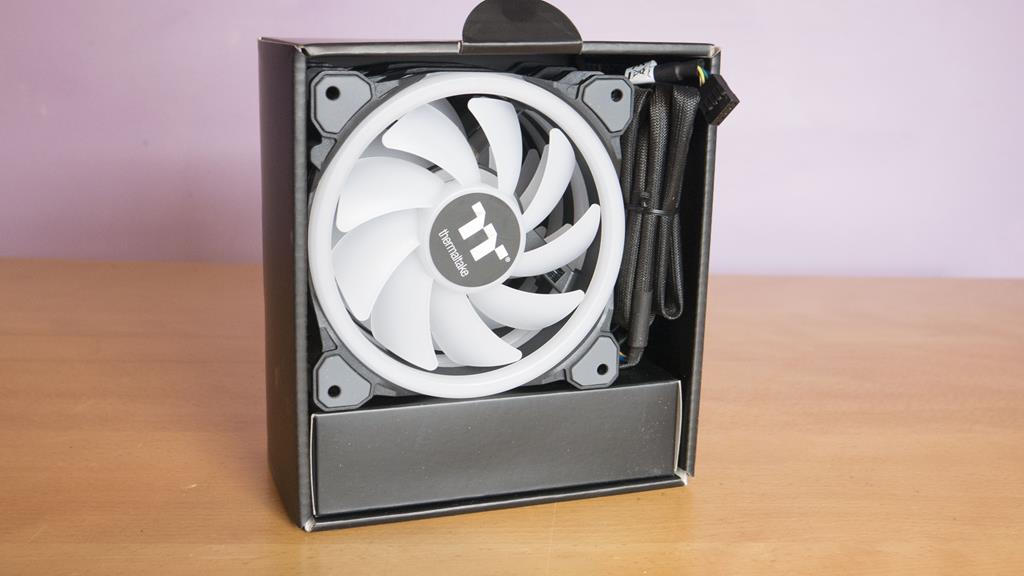 Inside the accessories box,  is a few different screws and cables to make sure you can get the Riing Trio fans working with most any rig.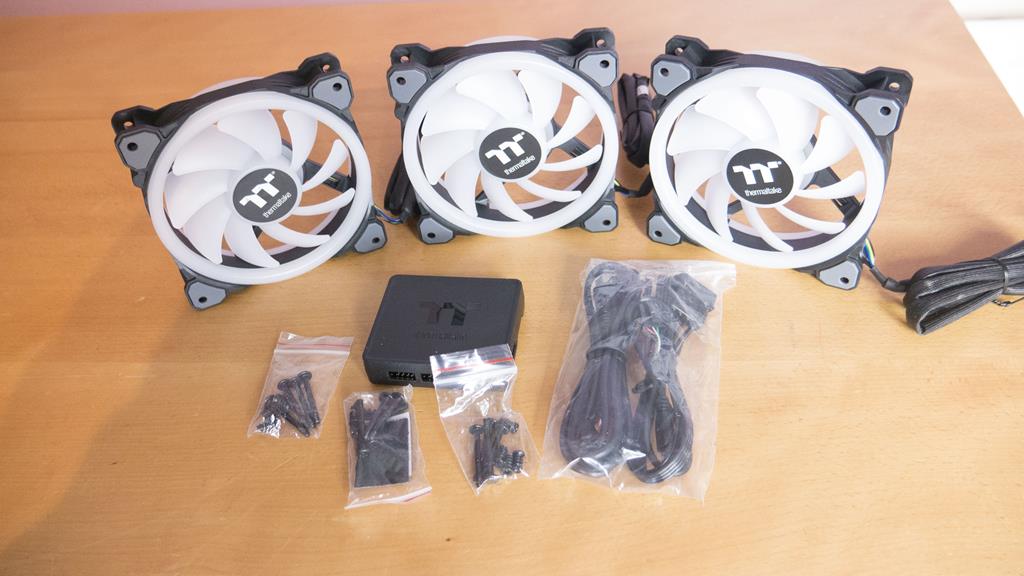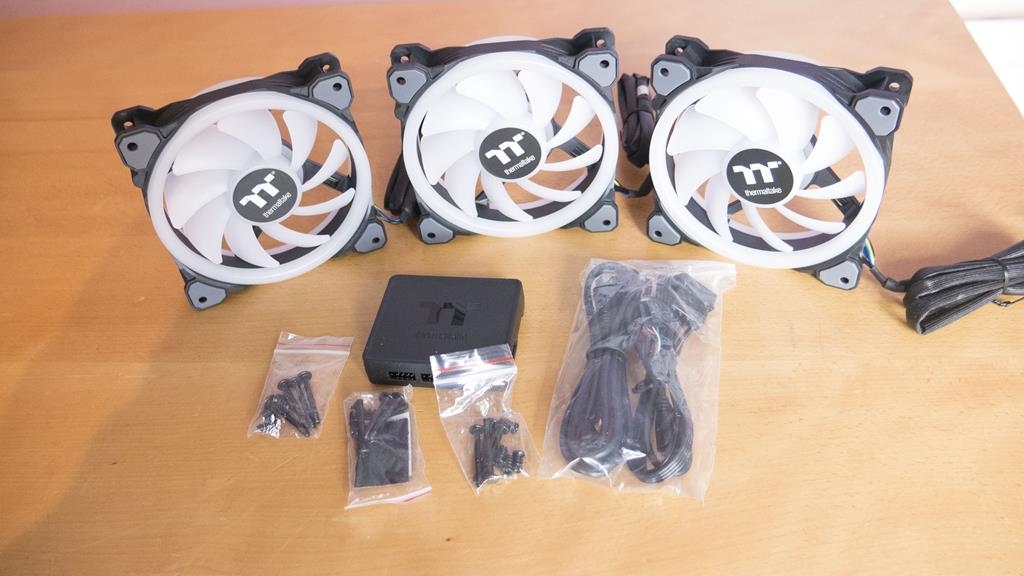 The controller can host up to 5x fans on a single controller. It would have been nice to be able to plug 6x fans in as they come in 3x packs and then you could also use them on a 360mm radiator in push/pull with only one controller. However, it is understandable that this is just a bit too much for one controller. Looking around, there are connections on all 4x sides of the controller. This also means more wires! Cable management is getting harder by the day with all these RGB products but it is sooo worth it once you've mastered it.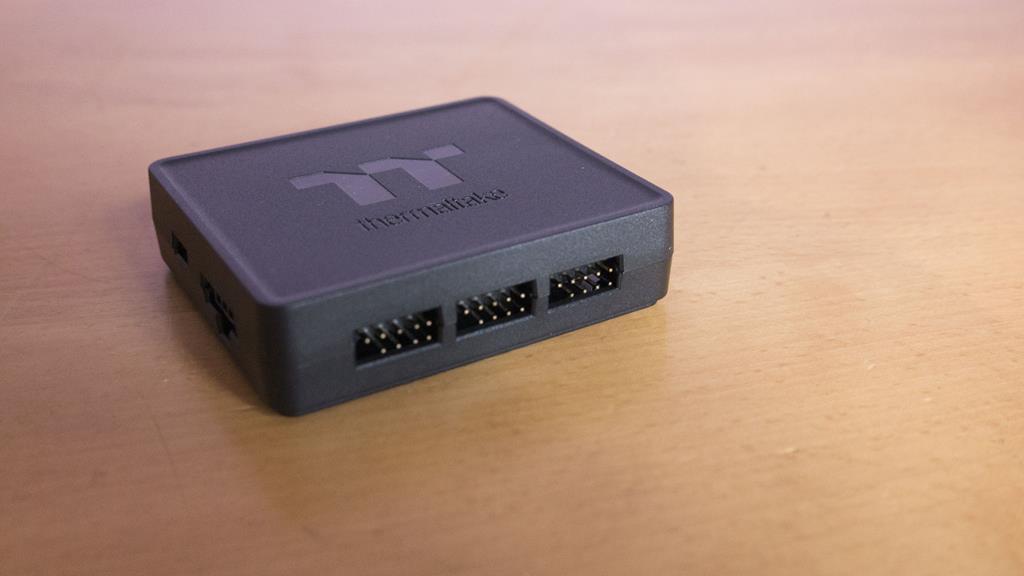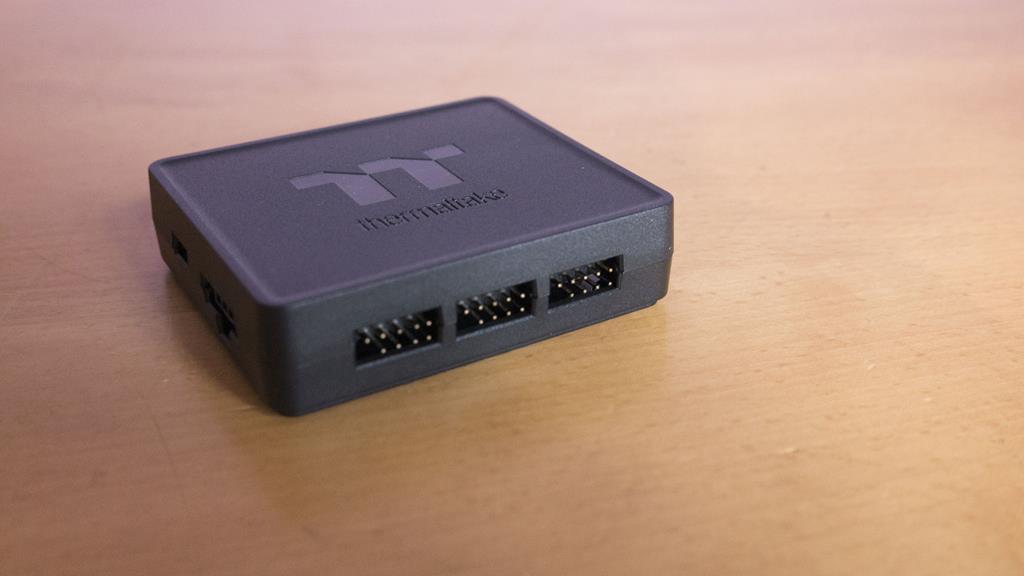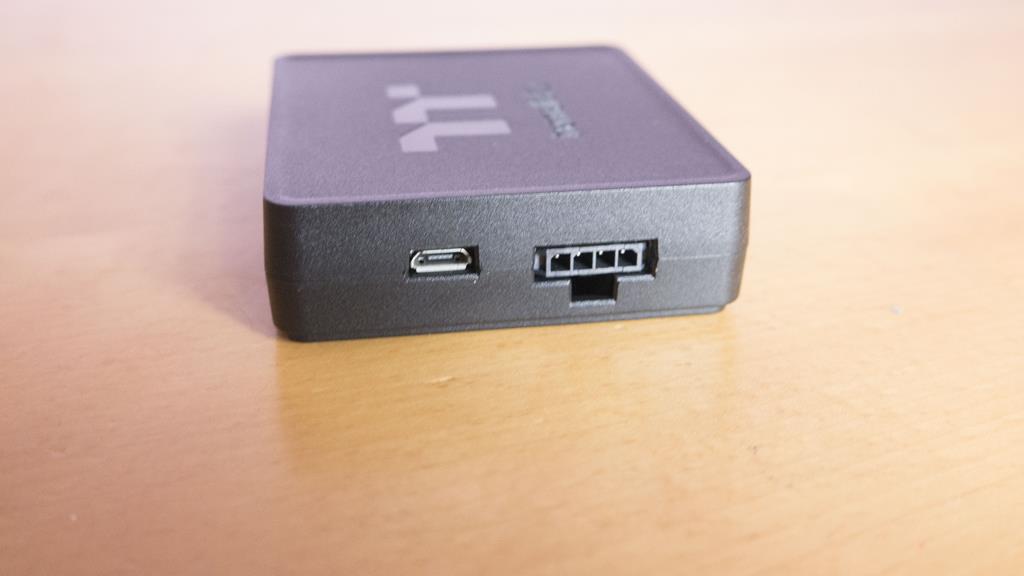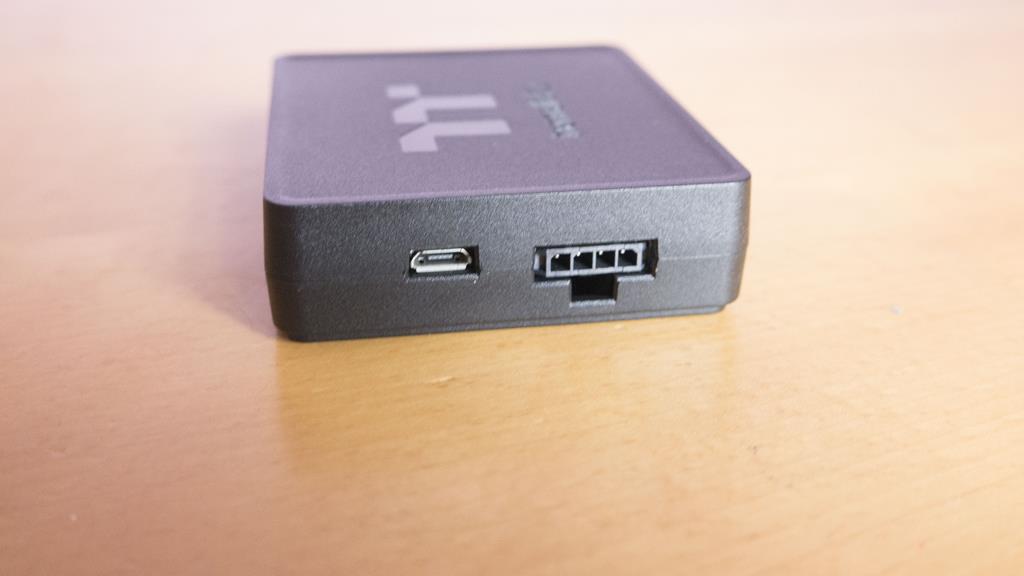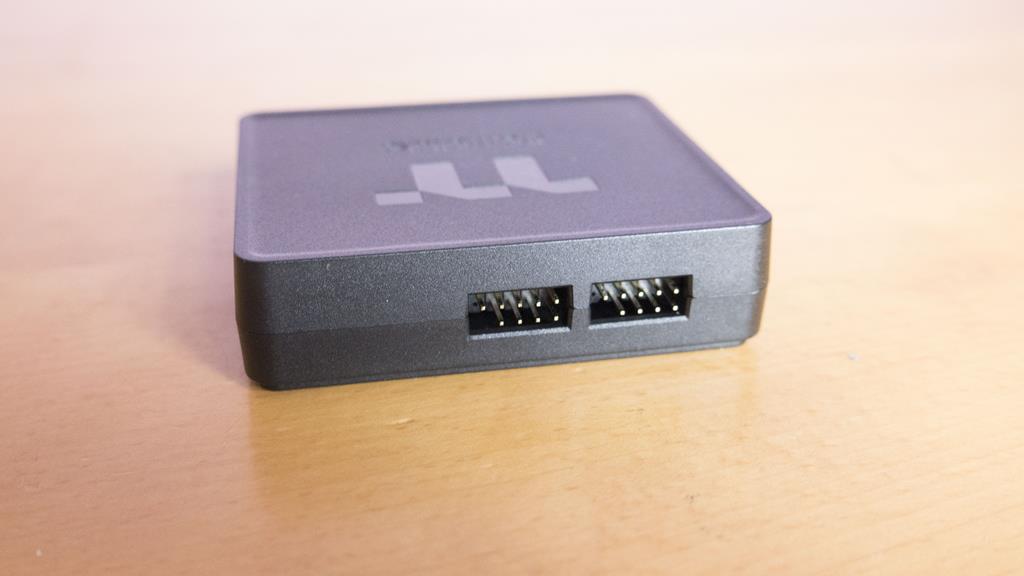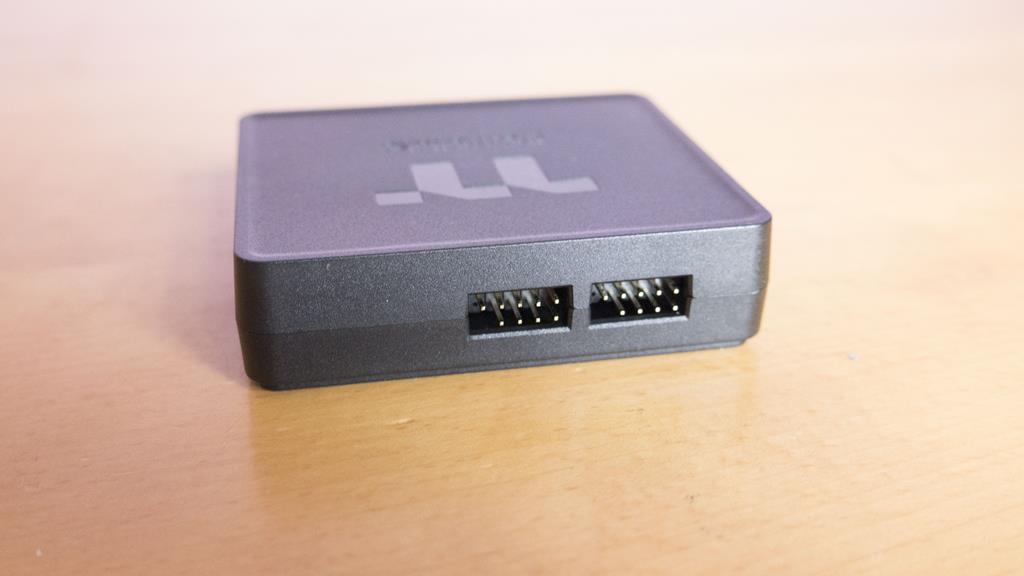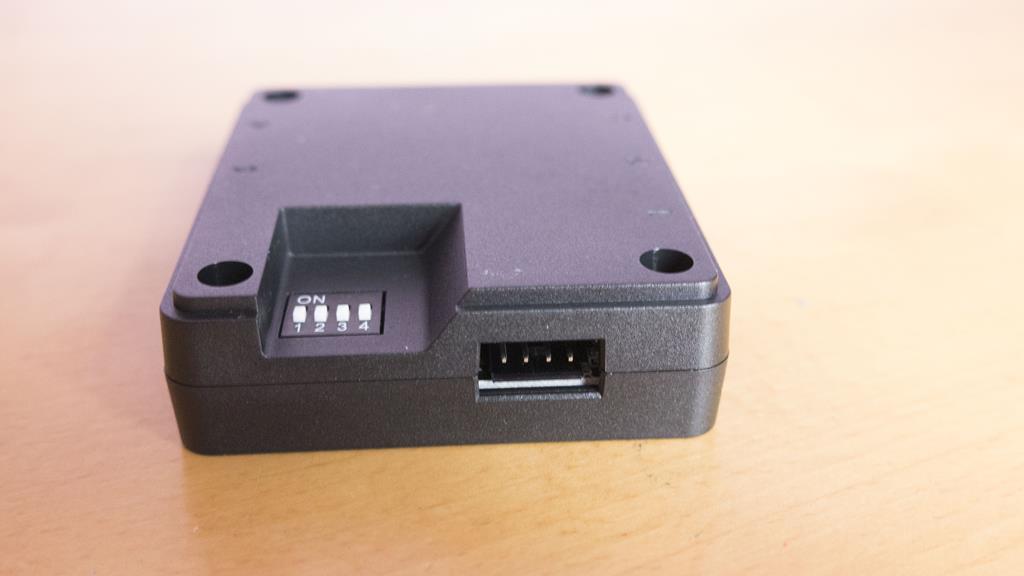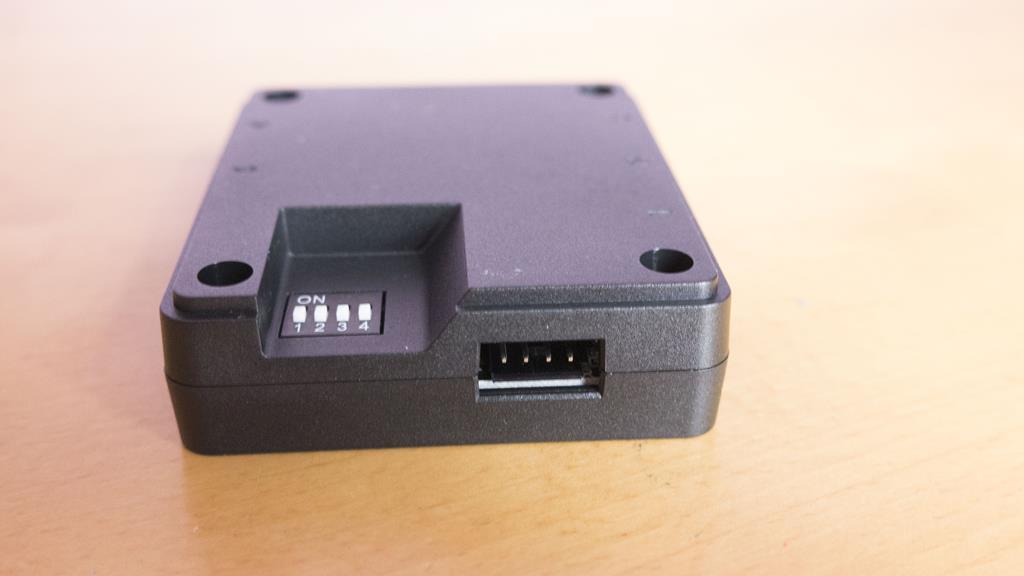 Thermaltake have done a great job at planning out these fans. Not only do they feature RGB lighting and plenty of software features, but they are also fully functional and have the design we would want to see from a top-notch fan. There are 9 blades to allow for maximum static pressure when cooling a radiator. The fun doesn't stop there, though. The Riing Trio fans also have a hydraulic bearing with a low-noise design. Simply put, they self-lubricate themselves when in use to help reduce noise and improve longevity, a pretty cool feature if you ask me.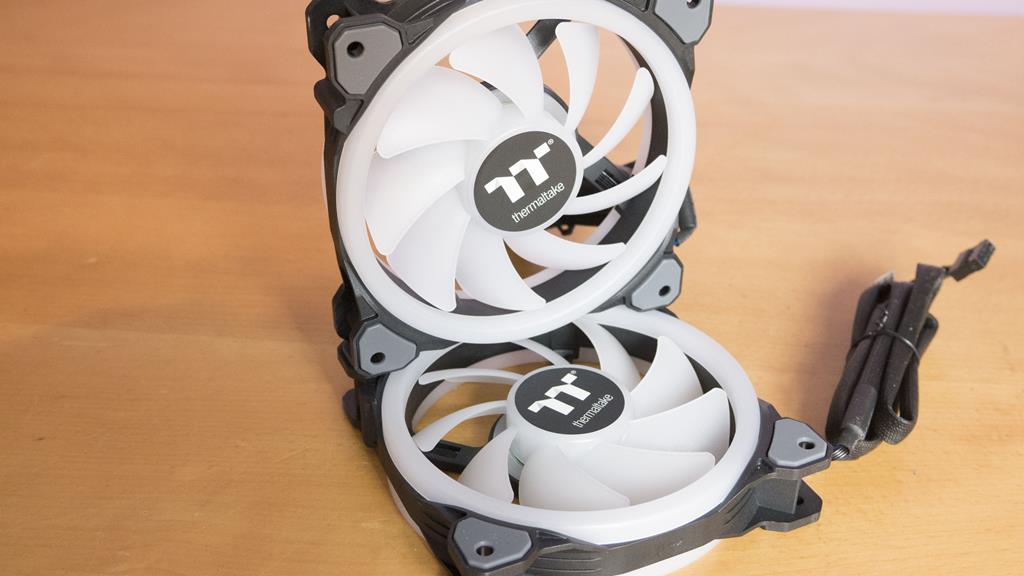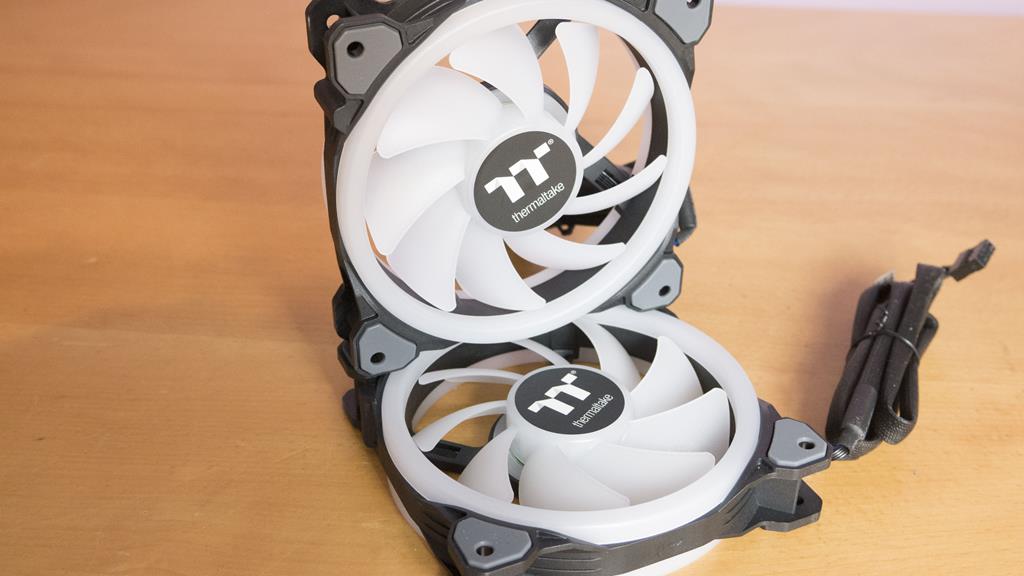 Not much going on around the backside of the fans. However, as you can see all the corners have anti-vibration dampening rubbers. By reducing the vibrations, this also helps to reduce the noise output of the fans. While I didn't have my anemometer to hand, I can tell you, these fans are not overly noisy and when inside a case, shouldn't cause you any problems where noise is concerned.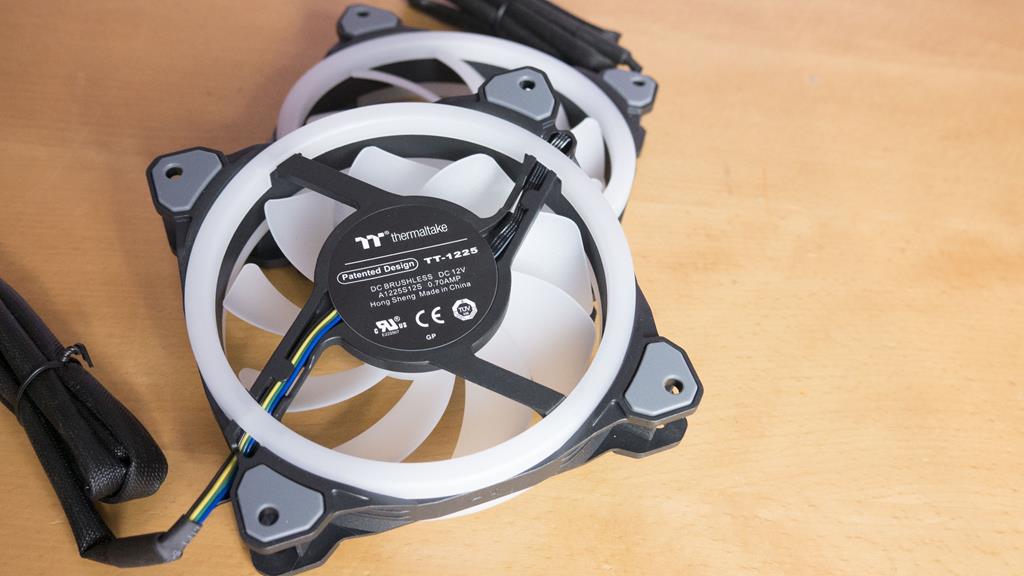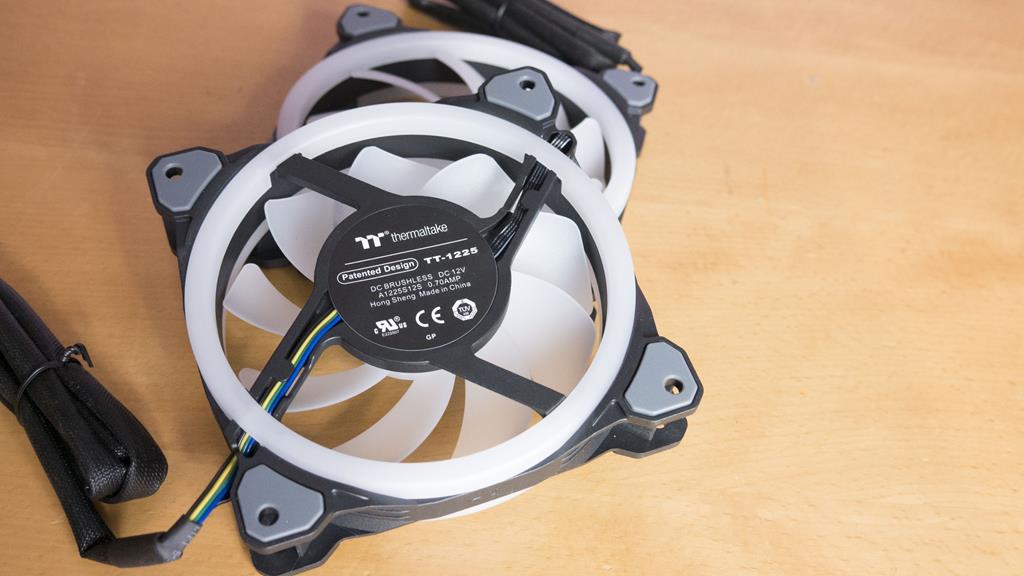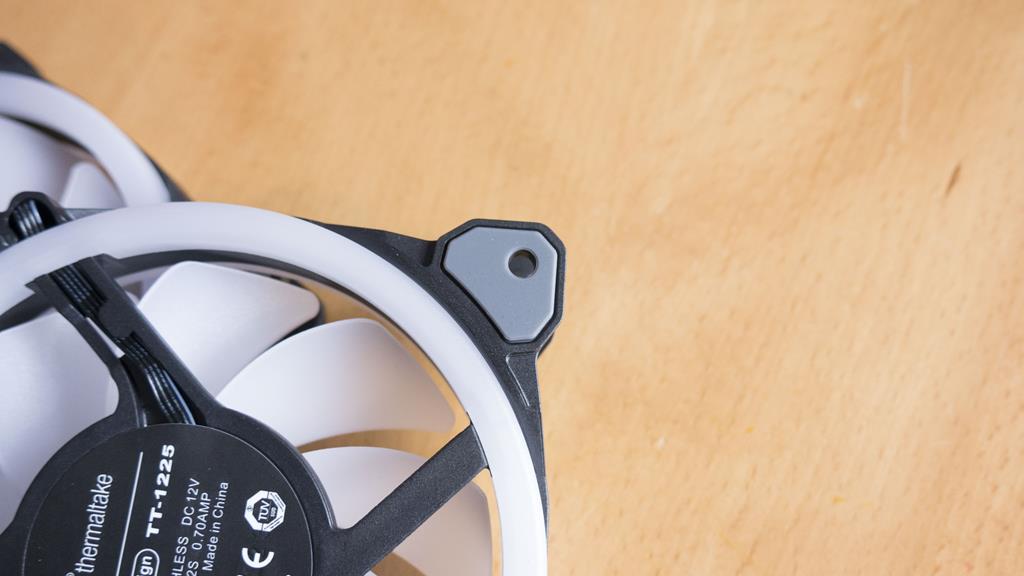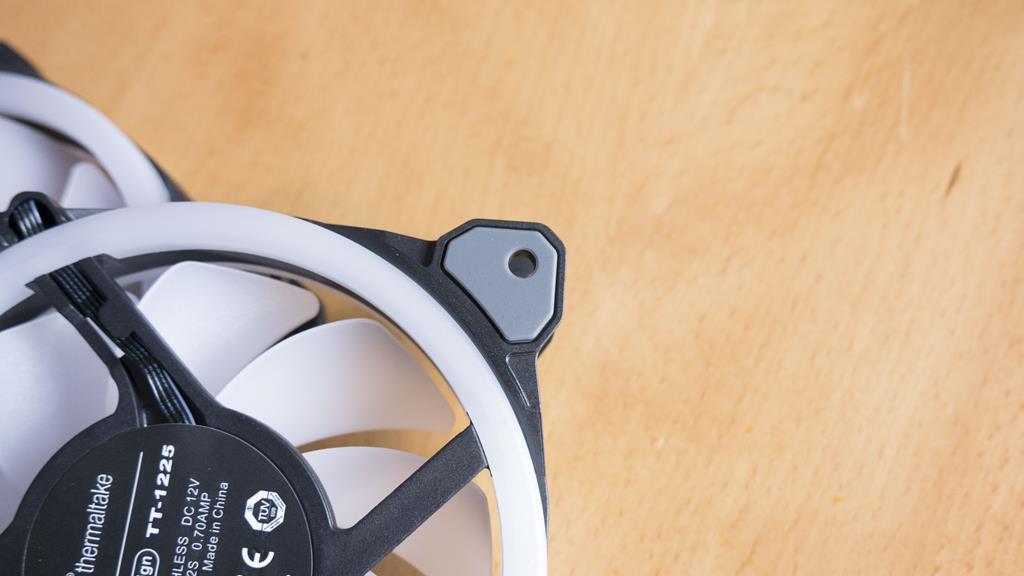 Thermaltake have gone with a mostly rubber braided cable. This cable is a good choice as if you can't 100% hide them, they won't cause any eyesores.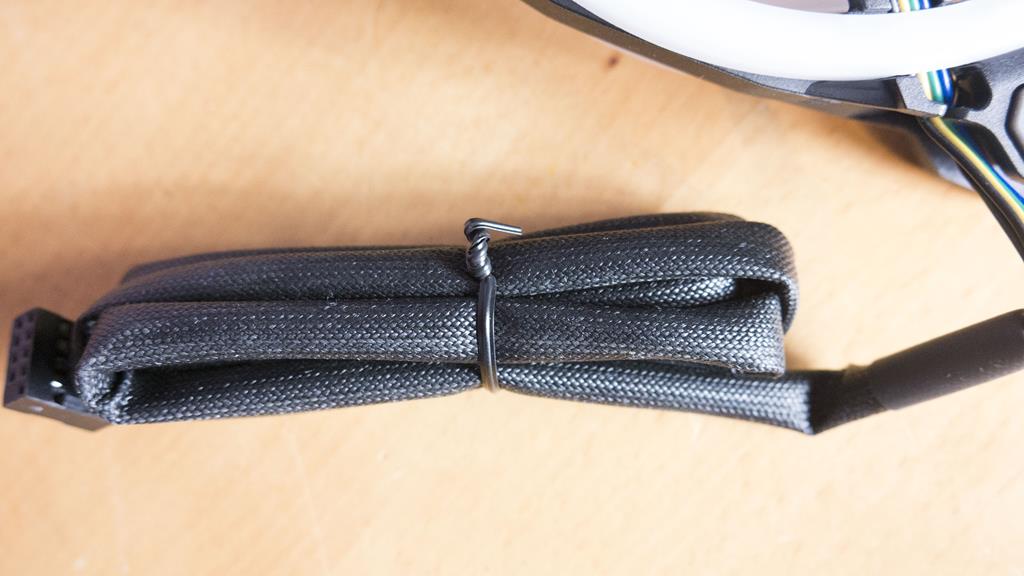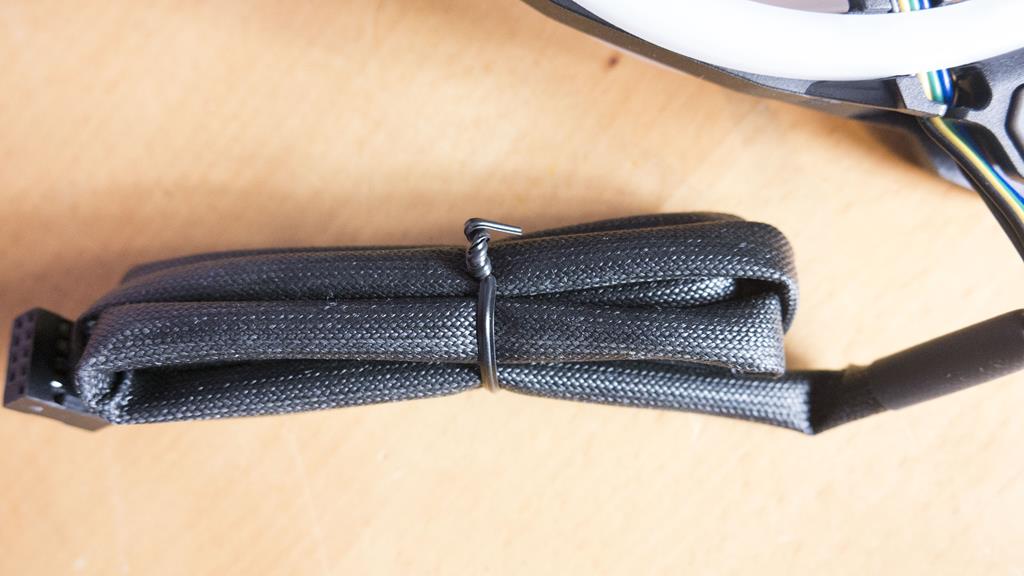 RGB and Effects
Pictures don't do these fans justice at all. However, I have tried my best to capture them in a few different modes so you can hopefully get somewhat of an idea on some of the things that can be done with them. There are over 15 different preset options to choose from, all of which features four speeds and what makes it even better is the fact you can connect them with other Tt products and sync the lights together making an amazing effect.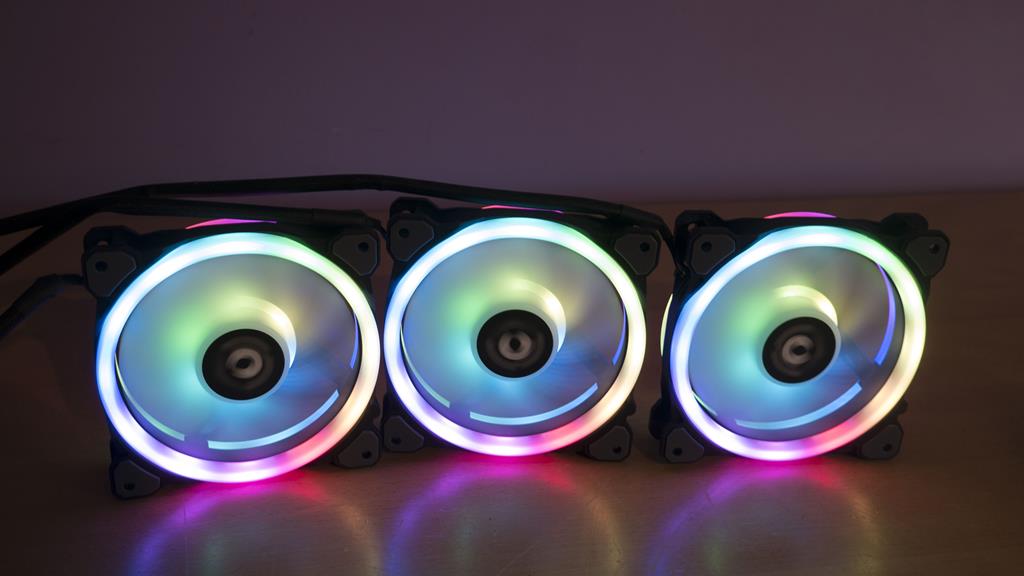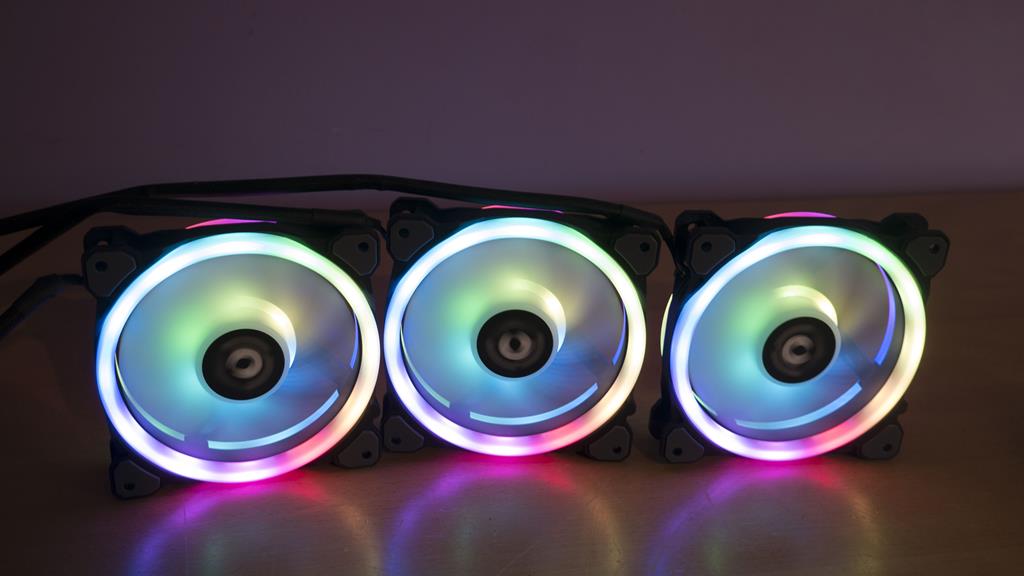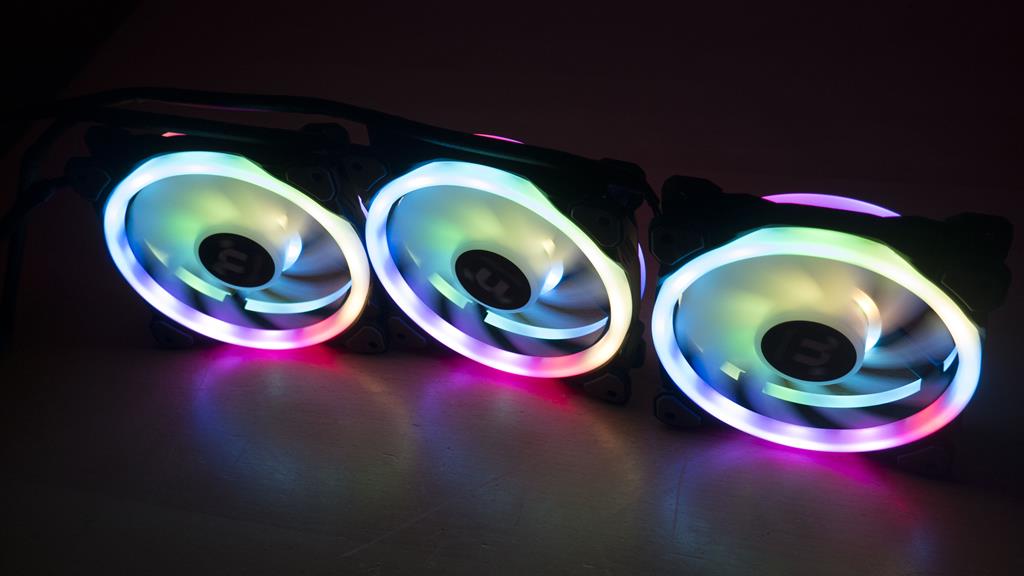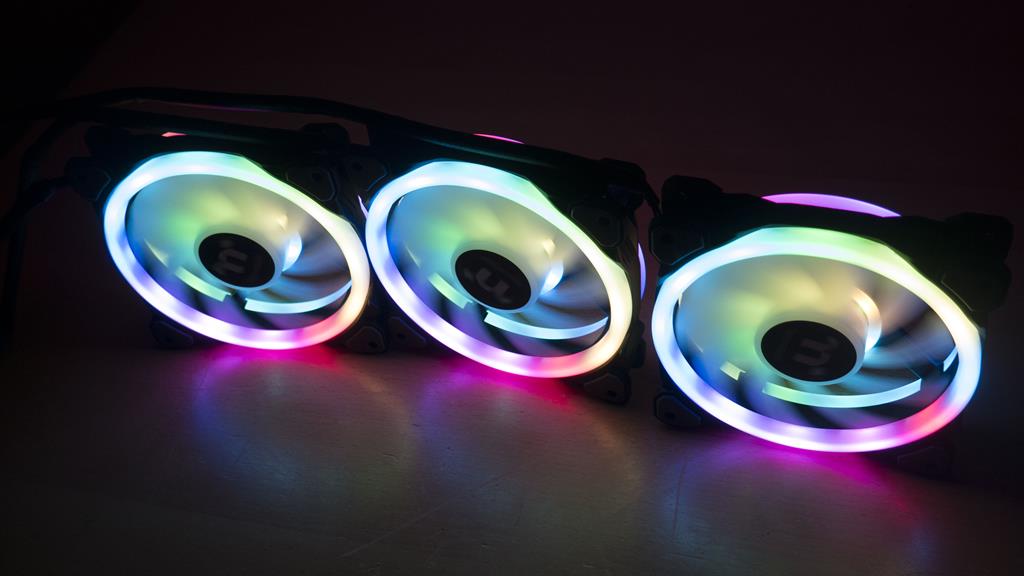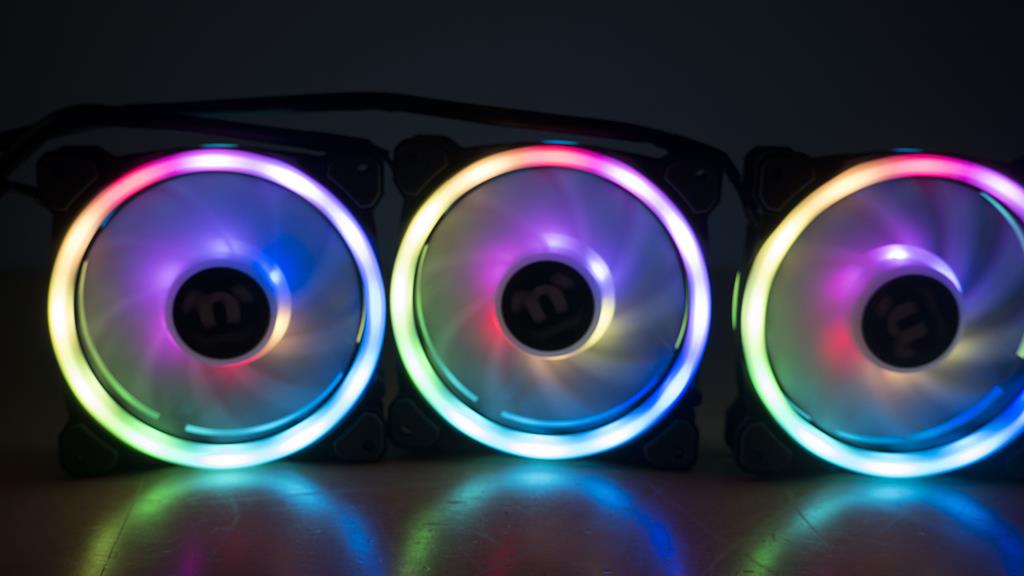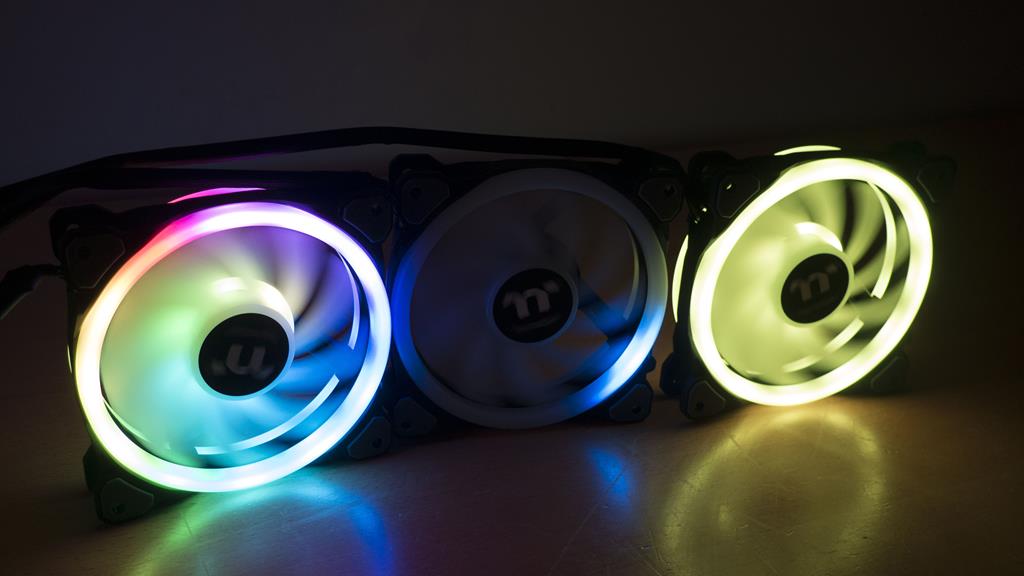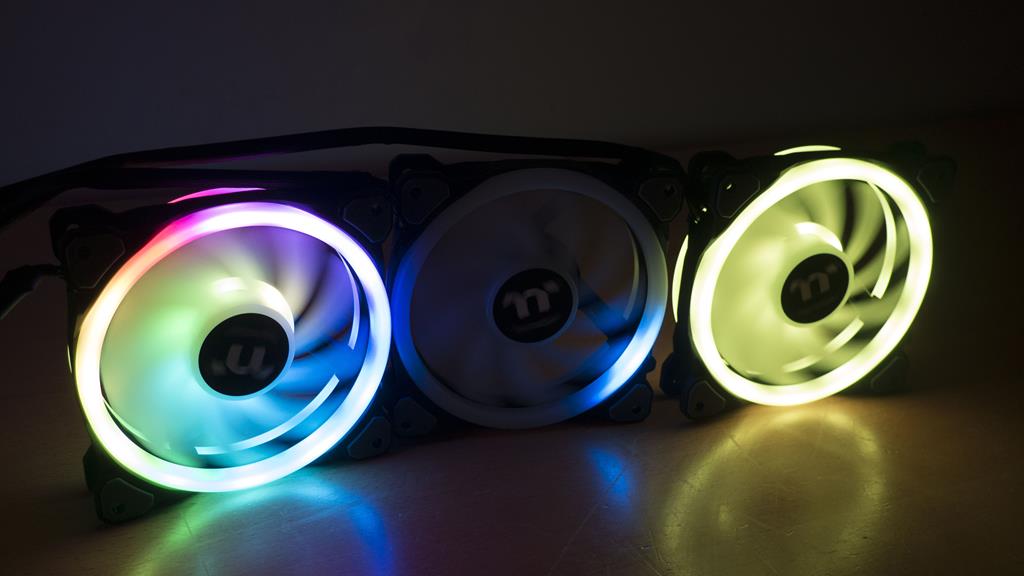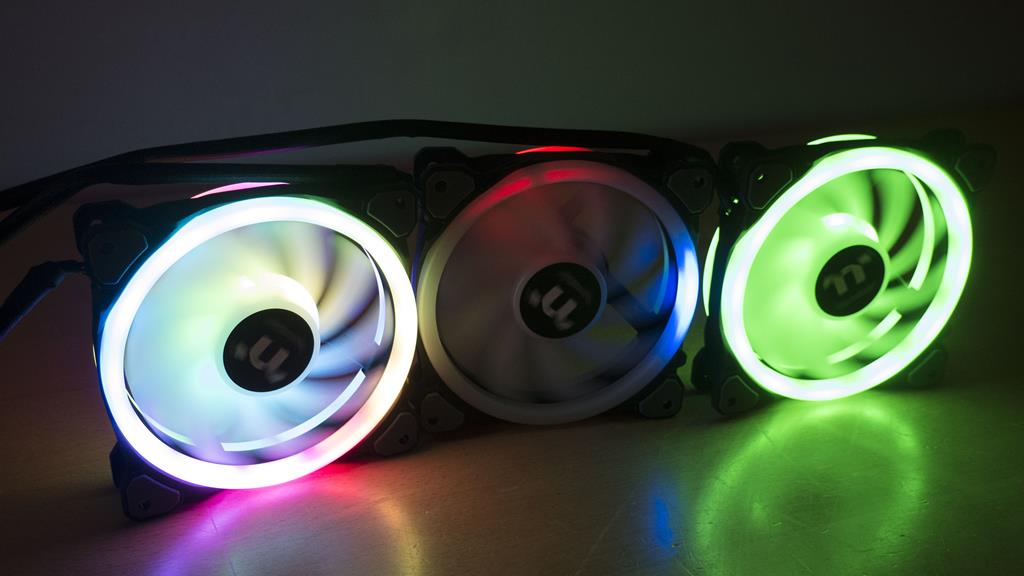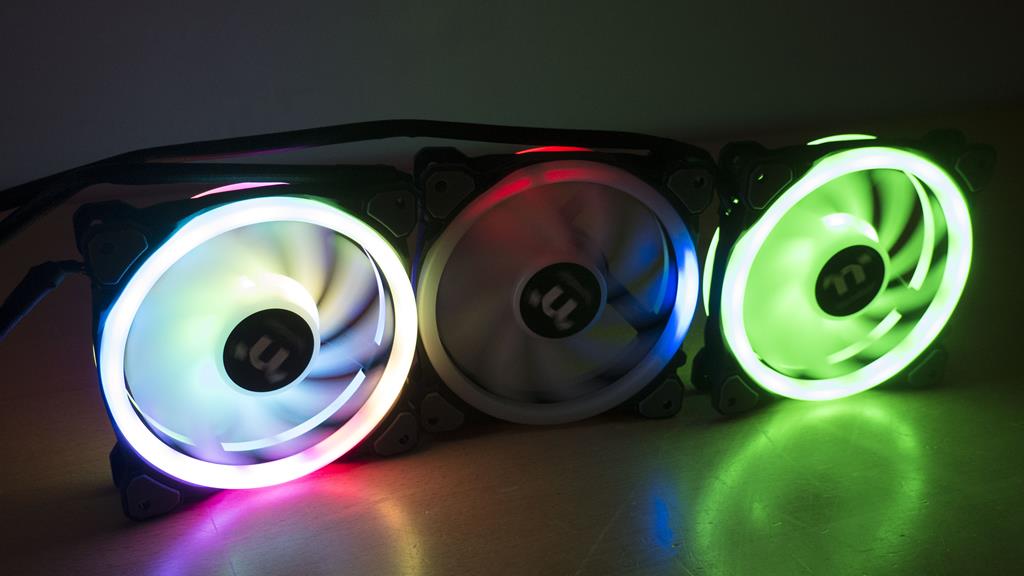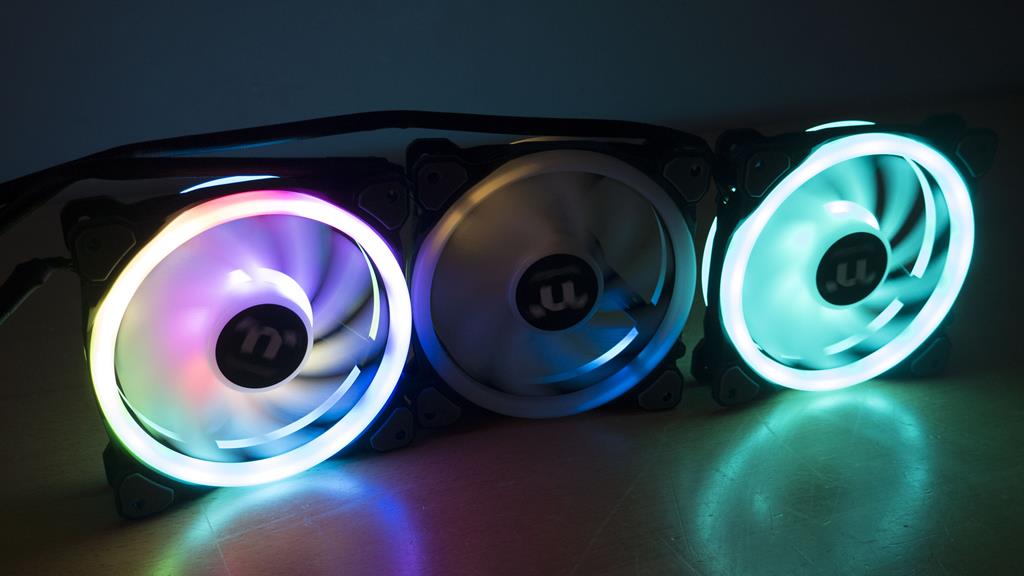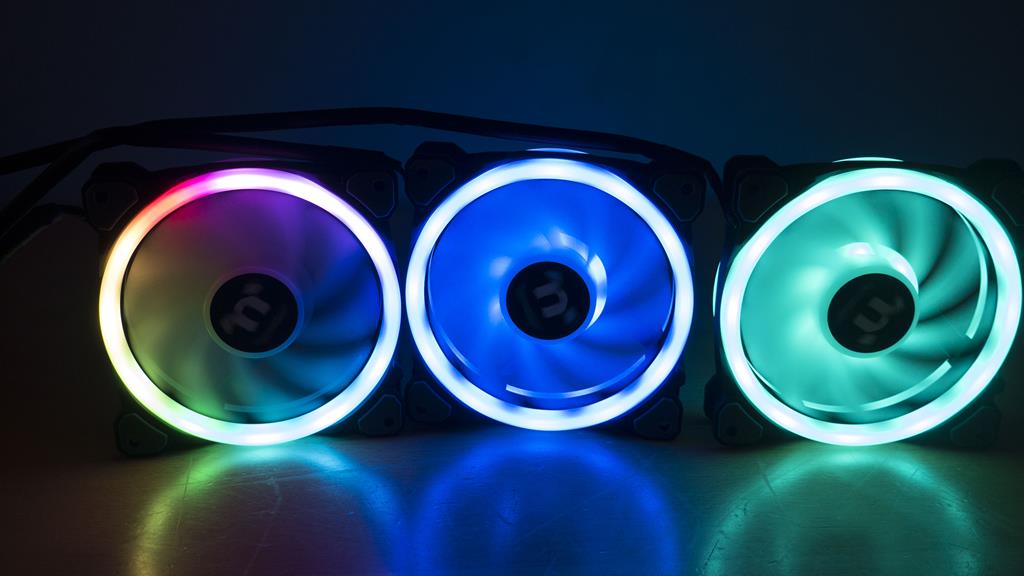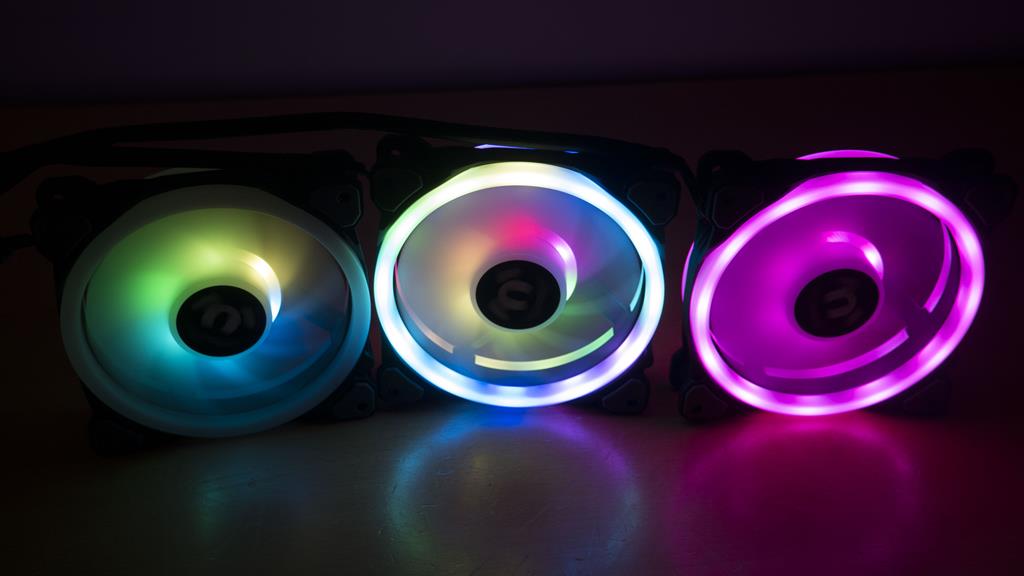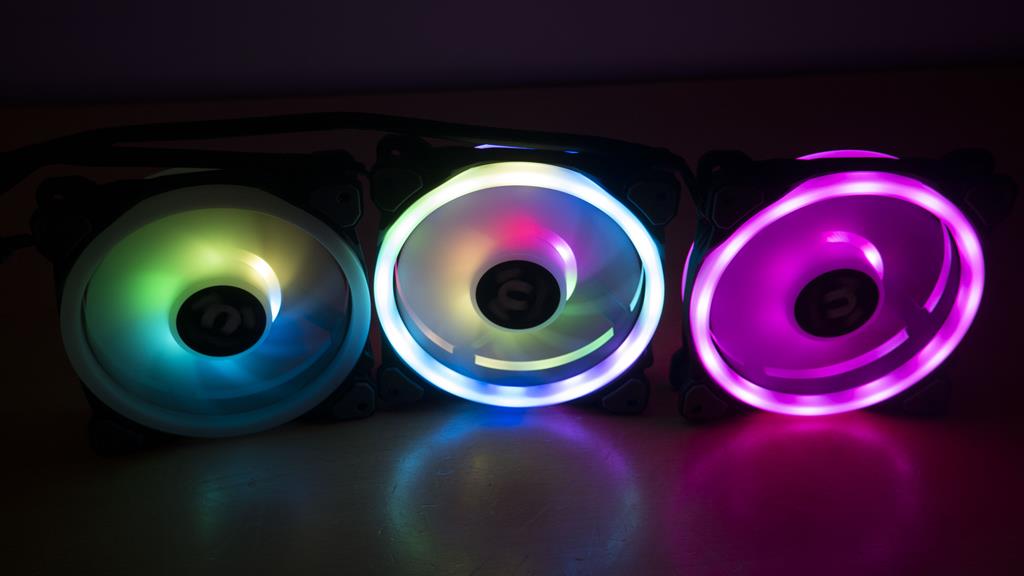 Conclusion
I'm gonna address the elephant in the room first, the price. When I first saw the price I had to do a double take! Over £120 for 3 fans and a controller, WHAT?!?!? While the fans have a lot going for them, this price surely puts them out of reach for most who are in the market for a new PC build, especially if they need more than 3x fans. Price aside, these fans do have a look of customization options and a plethora of features going for them. The Trio of LED Riing areas is a unique feature and gives users full and true control of the LEDs on these fans. Effects and features aside, these are still a good set of fans. Thermaltake have done a good job at designing their Riing Trio fans to offer as much functionality as they do features which bodes well for them. Also, not only are these fans compatible with Thermaltake's own TT RGB Software, but they are also compatible with Amazon Alexa Voice Service and Razer Synapse helping to make them more versatile. If you are looking to build a top of the range rig and money is no object, these fans are definitely worth a look. If you're on a budget and just wants something that looks cool, you may want to look elsewhere as a couple sets of these can cost as much as some whole rigs do. When it comes down to it all, these fans are exceptional but they also carry that exceptional price tag! I am going to give them our Performance award solely based on the fact their price is out of reach for most. However, they are still good fans and being expensive isn't always a bad thing when all is said and done.
Many thanks to Thermaltake for sending in a sample of their Riing Trio RGB Fans.