Mobile phones have come somewhat of a necessity these days, no longer are we only using them to make emergency calls. Mobile phones can do everything from manage our appointments, to allowing us to play games, browsing the internet and even acting as a GPS to help us get to new places. Mobile phones have become part of our daily lives and while some may not be to please about it, there is no denying the importance and impact they have had on society. Mobile phones are so popular now that a many of people make an honest living just from replacing screens on the various models out there.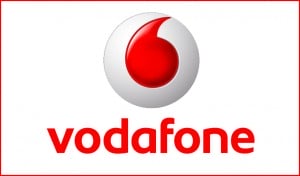 Today we will be taking a look at the Smart Ultra 6 from Vodafone. Vodafone has a great range of own-branded phones for its customer that offer amazing value for money. Previously, we have looked at the Smart Speed 6 and Smart First 6 and were very impressed with them, especially when the price was factored in. The Smart Ultra 6 features a 13MP camera, 5.5″ IPS touchscreen and a 64-bit octa-core CPU to make sure everything runs as smoothly and fast as possible. There's no denying that this phone sounds good on paper, but let's take a closer look at everything to see if it live sup to the hype.
Specifications
| | |
| --- | --- |
| Dimensions (mm) | 154 x 77 x 8.35 |
| Weight (g) | 159 |
| Operating system | Android 5.0 (Lollipop) |
| Screen | 5.5 inch, Touchscreen, IPS Quantum |
| Camera | 13 megapixels, 4x digital zoom, LED flash |
Specification

| | |
| --- | --- |
| 3G standby time (hours) | 240 |
| 3G talk time (hours) | 15 |
| Processor | Qualcomm MSM8939 octa-core |
| SIM type | NanoSIM |
| Internal memory | 16GB |
| Memory card type | MicroSD |
Connectivity

| | |
| --- | --- |
| Network region | Quad-band |
| 3G network | yes |
| 4G network | yes |
| Bluetooth | v4.0 |
| Wi-Fi connection | yes |
| Wireless tethering | yes |
| SatNav | yes |
Entertainment

| | |
| --- | --- |
| Web browser | yes |
| Video recording | yes |
| Music player | yes |
| App store | yes |
Calling & Messaging

| | |
| --- | --- |
| HD voice calls | yes |
If you are into mobile phones that are a bit bigger, than the Smart Ultra 6 will surely fit the bill. When I first took the phone out of the box I was quite amazed at how nice it really did look. The white front with the silver bezel and silver back look amazing and give the phone a real quality look to it.
The front facing camera on the Smart Ultra 6 features a 5MP sensor for taking all those selfies that we all deny we take. Aside from that, on the front we see the ear speaker, sensors and a couple of touch buttons across the bottom so users can navigate through the phones menu.
Taking a look around the edges and on one side, we have the power and volume buttons alongside the sim-card tray. Over on the other side is the SD card slot and on the bottom is the USB port and a small hole for the microphone.
Again, I love the look of this phone and the back of it really just helps set it all off for me. The silver looks great and the  small Vodafone logo doesn't distract from the phone's looks. The rear camera is 13MP for when you want to take a quick pic of your dinner to upload to social media for all to see, or for whatever else you may want to grab a quick snap of. Towards the bottom is the loud talk speaker, for playing music/videos or, when you know you're going to be on the phone for awhile and don't feel like holding it.
As always, I ran some benchmarks on the phone. However, this time, I had to go with a new program as the one I normally use was not cooperating with this phone for whatever reason. I know the numbers below won't mean a lot to most people but they are the to help compare with other phones in the future when we review more.
I used the phone as my daily driver for about 10 days and I have to say, coming from a Samsung Note 4, I wasn't overly disappointed. While there were some areas I could tell a difference, it wasn't that big of a deal. The differences were more just from what I was used too and not the fact that the Smart Ultra 6 was not up to scratch. Overall, when using the phone for daily tasks, it was responsive and fast and considering it costs considerably less than my normal phone, I could not complain at all.
The biggest difference I noticed in the Smart Ultra 6 over my Note 4 was the camera. While the Smart Ultra 6 has a decent camera, it was just not quite as good. The photos below are all taken with the 13MP rear-facing camera. As you will notice, there are a couple with the flash on, one in low-light and a pretty standard one taken from looking out my kitchen window. The camera is decent, just not quite as good as what I am used to.
Performance
The performance of the Smart Ultra 6 is what I would expect from a smartphone of this type. It has a pair of good cameras on it, an octa-core CPU to ensure all tasks are completed quickly without lag and a 3000 mAh battery so it will easily make it through the day without needing to be charged. The 5.5″ 1080P IPS screen also offer great clarity whether you want to watch a movie or play your favourite game for a bit, you won't be let down. All in all, the performance is on par with phones that cost significantly more than the Smart ultra 6 does.
Design
I was a big fan of the design the Smart Ultra 6 offered. It is nice and big and features and elegant and professional aesthetic to it. It is definitely a phone you won't be ashamed to show off in public. Vodafone has also done a great job at making sure the internals of the phone are up to speed and that it functions above its price point. The inclusion of things such as the 1080P screen, 13MP rear camera and 3000 mAh battery have allowed Vodafone to make the Smart Ultra 6 a real contender in the market.
Value
This is what truly sets the Smart Ultra 6 apart from the rest, it's price. Coming in at £17/month currently, the Smart Ultra 6 offers great value for what it has to offer. Not only does it perform well, but it also looks great doing do and is well worth the money Vodafone are asking for it. Value is something Vodafone does amazingly well with on their own branded phones and it is always a welcome pleasure to see. For the money, you are getting a phone that definitely punches above its price point.
When all is said and done if you are in the market for a new contract phone, the Smart Ultra 6 would be an ultra smart choice on your behalf, it ticks all the boxes and will not let you down.
Thanks to Vodafone for sending in their Smart Ultra 6 for review.