The year is 2015 and almost everyone over the age of 13 has some sort of mobile device, whether it be a phone, iPod or tablet, technology is taking over and is bigger than ever. Today I will be taking a look at an entry level mobile phone from the good folks over at Vodafone here in the UK. While I can't answer the age old question, when is too early for my child to have a mobile phone? I can surely try to help and make sure you know whether or not there are some decent options out there.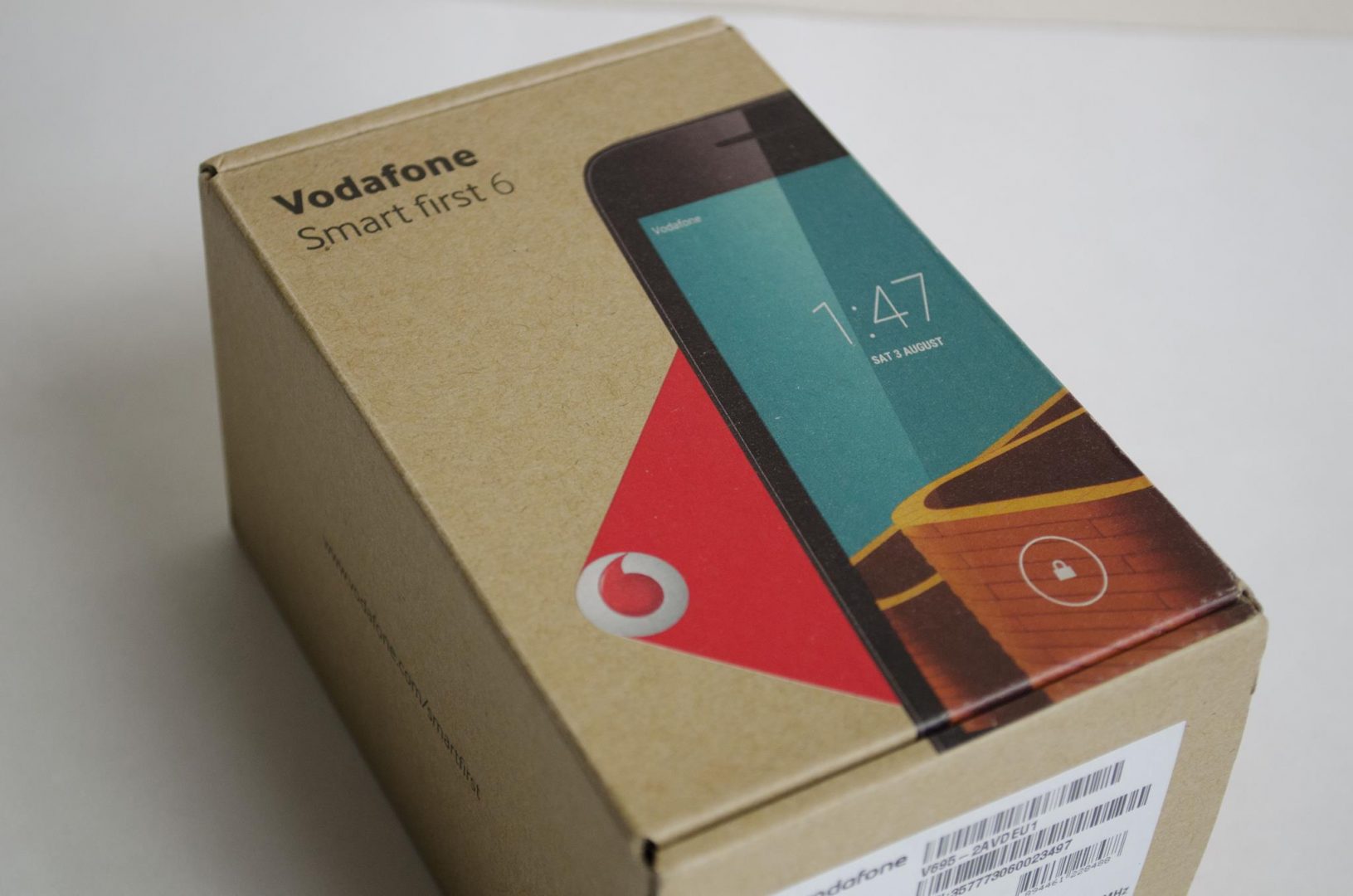 The Vodafone Smart First 6 carries a price tag of just £25 on pay as you go which is very reasonable. This means it could be a great first phone for younger children or even a backup to keep around the house just in case. The phone itself features a dual core processor and 4GB of internal memory for saving apps and photos. While 4GB may not seem like a lot, which it really isn't in this day and age, it is easily upgraded by adding a micro SD card. The phone comes with most of the standard features on would hope to see from a mobile phone, but is it capable of making use of things such as GPS? Is the camera any good? Well, let's find out.
Specification

| | |
| --- | --- |
| 3G standby time (hours) | 393 |
| 3G talk time (hours) | 7 |
| Processor | Dual Core 1.0GHz |
| SIM type | Standard SIM |
| Internal memory | 4GB |
| USB mass storage | yes |
| Memory card type | MicroSD |
| Keypad | Virtual QWERTY |
Connectivity

| | |
| --- | --- |
| Network region | Quad-band |
| Bluetooth | v4.0 |
| Wi-Fi connection | 802.11 b/g/n |
| Wireless tethering | yes |
| GPS | yes |
| SatNav | Google Maps Navigation |
Entertainment

| | |
| --- | --- |
| Web browser | Google proprietary |
| Video recording | VGA@30 fps |
| Music player | yes |
| Games | via Google Play |
| App store | Google Play |
| FM radio | yes |
| Vodafone Content Control | yes |
Tools

| | |
| --- | --- |
| Alarm clock | yes |
| Calculator | yes |
| Calendar | yes |
| Stopwatch/Timer | yes |
Calling & Messaging

| | |
| --- | --- |
| Built-in email | yes |
| Call divert/transfer | yes |
| Call waiting/hold | yes |
| Conference calling | yes |
| Instant messaging | yes |
| Picture/video messaging | yes |
| Speed dialling | yes |
| Voice-activated dialling | yes |
What's in the box

| | |
| --- | --- |
| Phone, battery and charger | yes |
| USB Cable | yes |
| Handsfree headset | yes |
| Quick start guide | |
Getting started with what comes inside the box. User's will find the Smart First 6 phone, a charger, earphones, a spare back and the getting started and warranty information. As this is a review sample, you will notice the mains plug is for EU, but worry not, if you buy in the UK you will get a UK plug.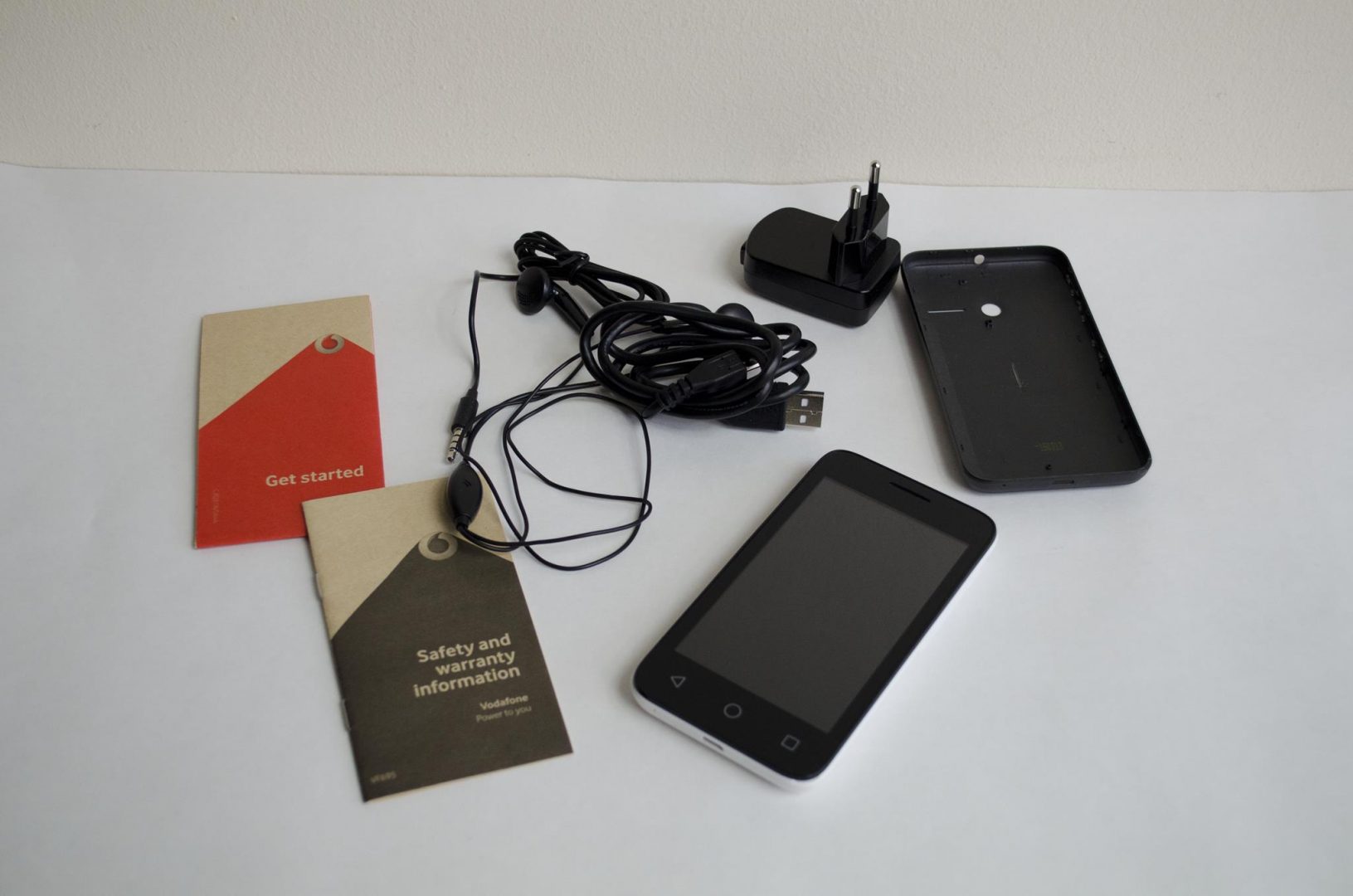 While it may seem like a small gesture to some, including a white and a black back goes a long way as it will allow the individual users to customize their phone to their own personal preference. This is something I wish more phone companies would do, even on the higher end models it would be great to see a couple included backs when purchasing a new phone.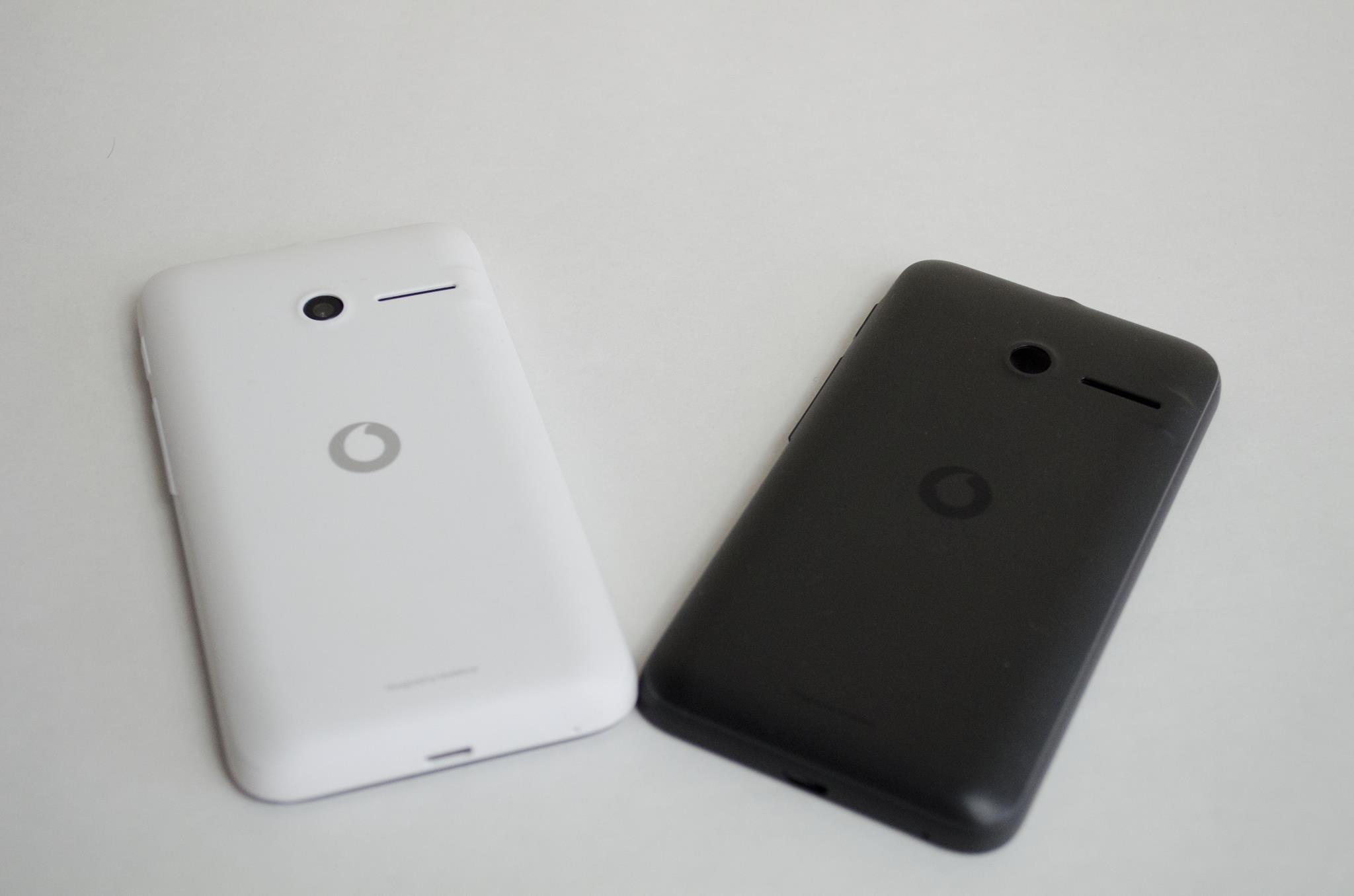 Taking a look around the outside edges of the phone and we can see the lock/power and volume buttons on the right, the microphone and USB input on the bottom and the 3.5mm audio jack on the top.
The actual display on the phone is 4.0″ diagonally across the screen, there are 3 touch buttons on the bottom of the screen that will allow users to navigate through its menus and there is a nice sized cutout for the earpiece so you can hear the person on the other side with ease.
One of the things I was really interested to see the performance on was the camera. Now, just from the £25 price tag alone I wasn't expecting much, but I do take loads of pictures so a half decent camera is a necessity for myself. I have to say, while it's not the best camera in the world, it does work and while the clarity isn't the best, you can still definitely see what is in the photo just fine.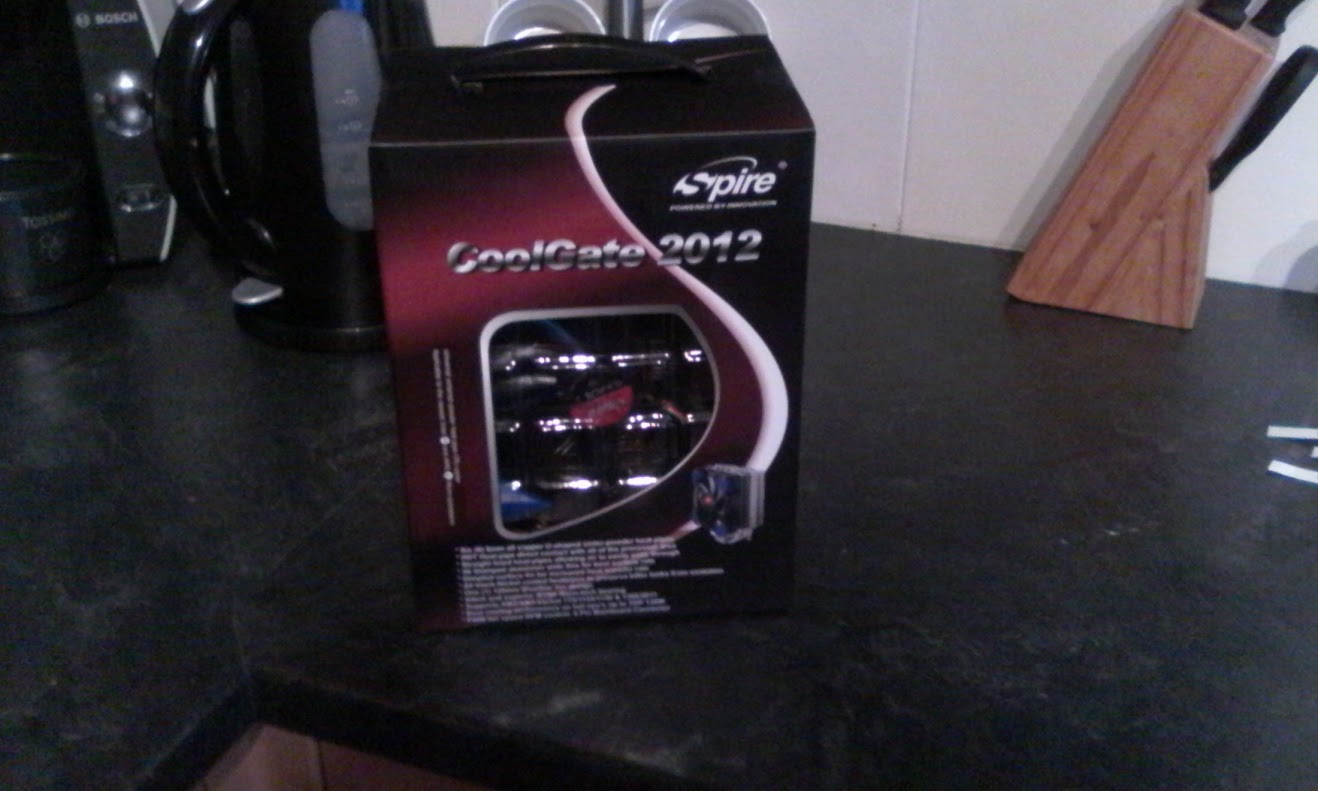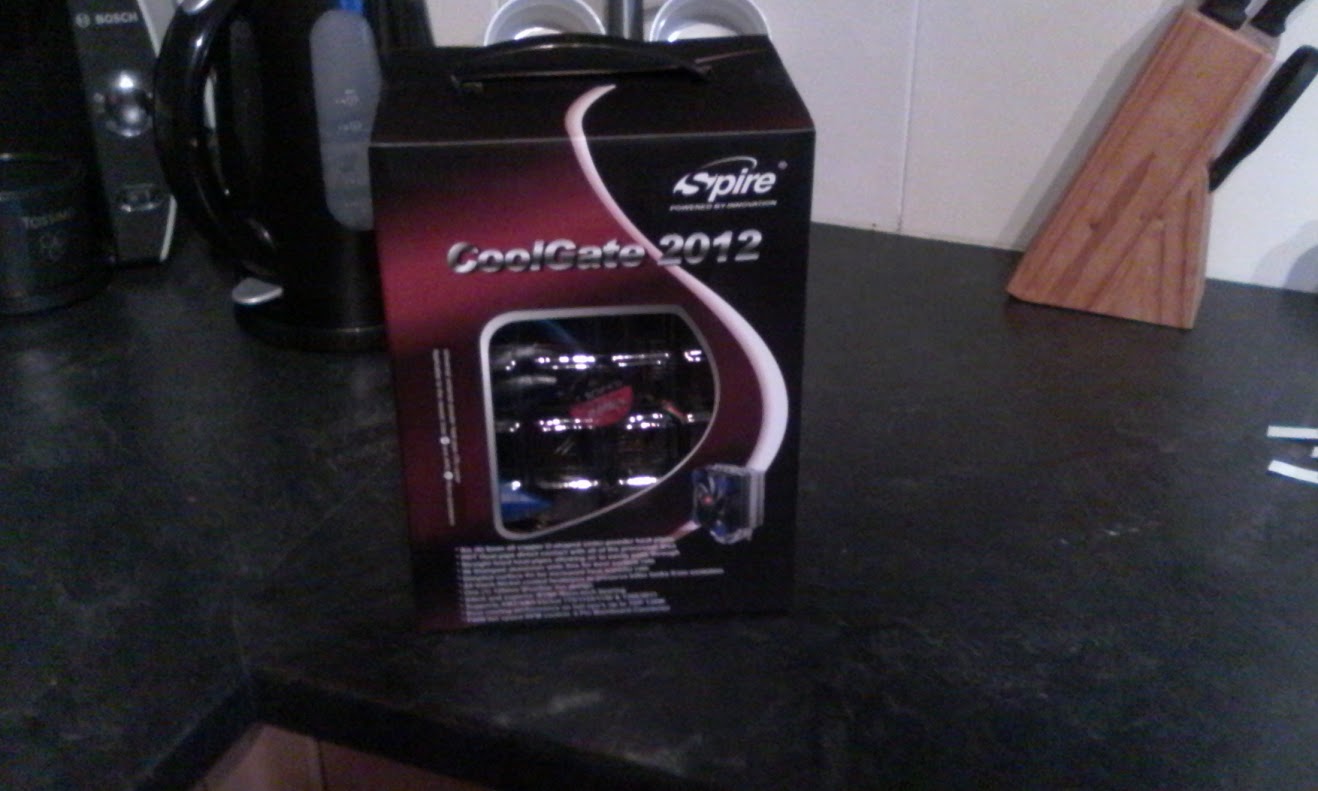 Next up I went ahead and installed CPU-Z just to verify the internal specifications of the Smart First 6. The main reason for this was to actually see how much RAM and storage was available for use, and this is unfortunately where the phone lets us down a bit. Putting the price to the side for a second, as you will see in the second photo, there is 462MB of RAM with only 86MB available which isn't all that appealing. Looking at the status bar across the top, you can see there is not a whole lot open and running so this tells me that if you have 2-3 running applications going at one time, you are going to run into some slowdowns due to RAM issues.
Another thing worth noting is that while the phone is rated as having 4GB of storage, some of that is used for the Android operating system so you only have 2GB of actual storage from the time you turn the phone on. While this is more than enough to get a couple of apps installed and leave some room for photos, this isn't going to give you that much extra storage unless you go ahead and install a Micro SD card for a bit more storage.
Just for fun, I went ahead and installed the Antutu benchmark which runs a series of tests on your phone to see how good it is. I wasn't expecting much here and really just ran these for fun so if you wanted, you could compare them to your own phone to see the difference in performance.
Another small let down was the actual WiFi speed. I went ahead and literally sat the Smart First 6 on top of my WiFi router to run the speedtest. When comparing to my daily phone, the Smart first 6 was only able to utilize around 35% of the actual WiFi speed available, which was a bit upsetting. However, the 3G speeds were not far off my daily phone and at the end of the day, for the price it is really hard to complain about the performance of the WiFi because as you can see, it still clearly works at a decent speed.
Performance
Jumping right into it, let me first just say you don't buy a £25 and expect the best performance on the market. If you buy a £25 phone, you do however expect it to perform at a decent level and work as it should. The Smart first 6 offers good performance for the price and would make a great first phone, or spare to keep around the house. As far as the overall performance goes, don't expect too much and as long as you are only doing 1-2 things at a time, you will be fine.
Design
The Smart first 6 features a 4″ screen which in my opinion, is a great size for this type of phone. There is no point in having an overly big screen without the performance to power one. Vodafone has done a great job designing this phone to be budget-friendly while still looking good. The inclusion of the 2nd back casing in a different colour also goes over great with me and I am sure it will with you too.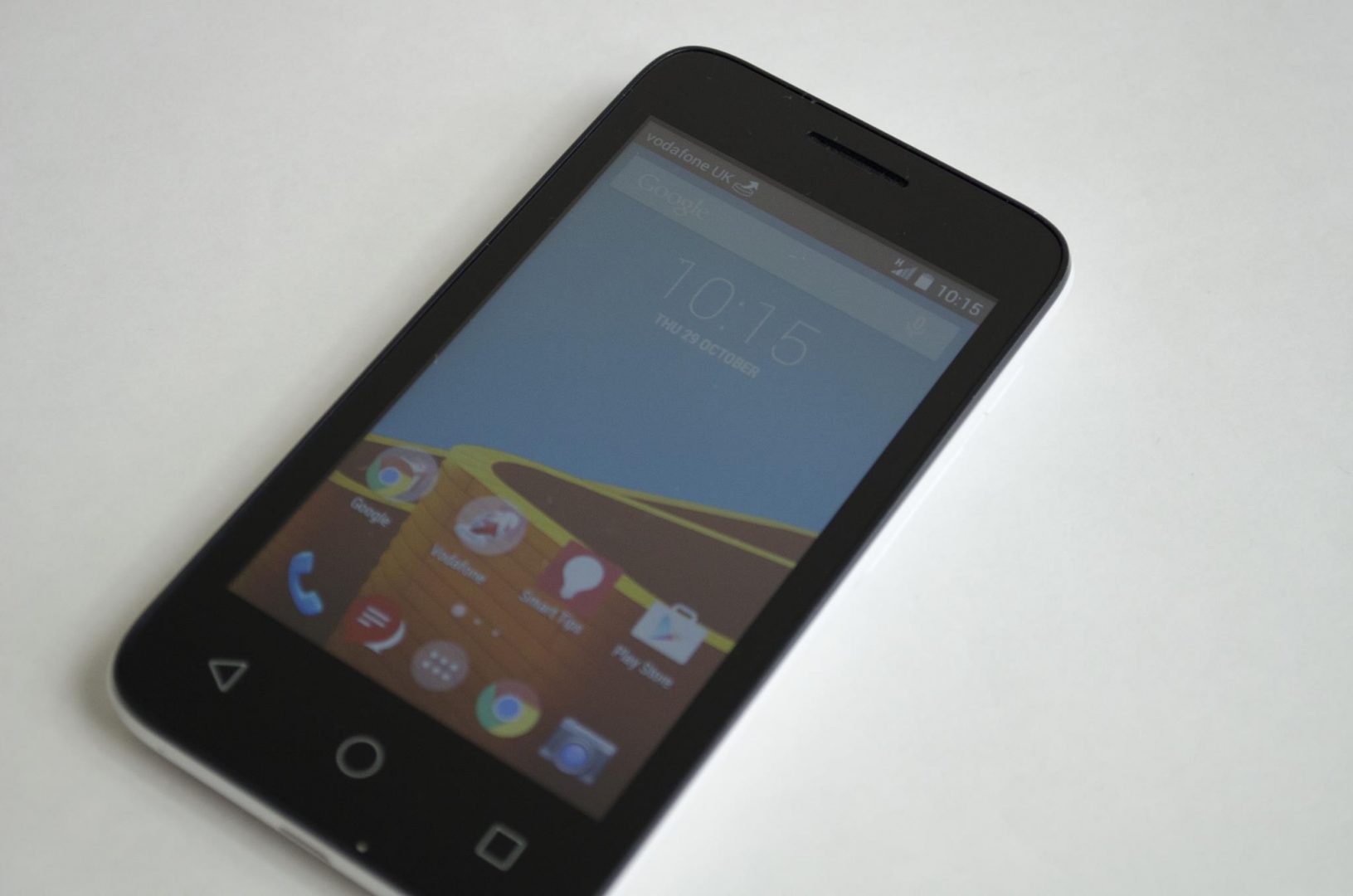 Value
This is where the Smart first 6 truly shines, the value. The Smart first 6 only carries a price tag of £25 on pay as you go so is almost about as budget-friendly a phone as you can get. When you look at the big picture and consider the value into your decision on whether or not this is a decent phone, it is near impossible to fault it in any way. Could the performance be a bit better? Sure, but then they would also have to raise the price of the phone which would defeat the whole purpose.
When I was done with all my testing I was actually quite pleased with this Vodafone Smart first 6. While it may not have all the bells and whistles, it still manages to offer decent performance at an unbeatable price. If you are looking to get your child their first phone, or maybe just need a backup to have handy, the Smart first 6 will make an excellent choice.
I would like to thank Vodafone for sending the Smart first 6 in for review.