Today, we are taking a look at a gaming keyboard from what may be a lesser known company to some, X2 products. X2 has a great range of products from peripherals to cases, power supplies, CPU Coolers and more. X2 originated in The Netherlands and has a great team of professionals working for and with them to help create all their products. Up today, we will be taking a look at one of their gaming based peripherals by way of the Mirage Gaming Keyboard. The Mirage is a minimalist keyboard that is designed not to break the bank while giving you the look and a similar feel as a high-end mechanical keyboard.
Manufacturer Website: X2 Products
Product Page: Mirage
Price: €49.95 MSRP At the time of review according to the product page.
Now, there's more to the Mirage then first meets the eye as it is fitted with a FN key, which some of you will know can open up a whole new world of opportunities. Not only can you change the colour of the LEDs, you can change the speed of the breathing effects, control your media and even lock the windows key! The Mirage is also a very solid and sturdy built keyboard, but we'll cover that more in a bit. All in all, it definitely looks like a good keyboard on paper, but will it live up to the hype? Well, let's find out!
Specifications
EAN
6943051263946
MSRP (Euro, ex VAT)
€ 49.95
MSRP (Dollar, ex VAT)
$ 52.99
Release Date
08 / 05 / 2014
Unit Weight
1430g
Unit Dimension (cm)
43.5 x 17 x 2.6
Category
Input
Subcategory
Keyboard
Application
Windows Vista/Win 7/ 8
Cable Length
180cm
Connector Cable Type
USB
Color
Black
Features

Gaming keyboard, better performance than normal keyboard.
Key switch with tactile feedback ,key knocks life time 10,000,000 cycles
Ergonomic design. Anti-static, Strain-reducing, Durable
Compatible with WIN VISTA/7/8/10

Input
5V
Interface
USB
Material
Metal
Life Expectancy
10,000,000 cycles
Operating Temperature (°C)
0 to 50
Packaging Type
Carton box
Rated Current (A)
100mA
Rated Power (W)
0.5
Safety Approvals
CE/TUV/RoHS/REACH
Storage Temperature (°C)
-20 to 60
Warranty
2 Years
When you first get the Mirage out of its box, you instantly realize just how heavy and sturdy it is. For a more standard keyboard and by that I mean non-mechanical, the Mirage definitely has a nice weight to it that gives it a good quality feel. It features an all black metal casing and has a decent sized wrist rest area under the main part of keys.
One thing I wasn't a fan of was seeing the URL to X2 products website displayed in such a visible area. While I am all for a bit of branding, I really do prefer to not see the URL to the manufacturer website plastered across the product, especially the front of it. However, it is understandable X2 wants to make sure people know where to go for more info, it's just something I don't personally care for.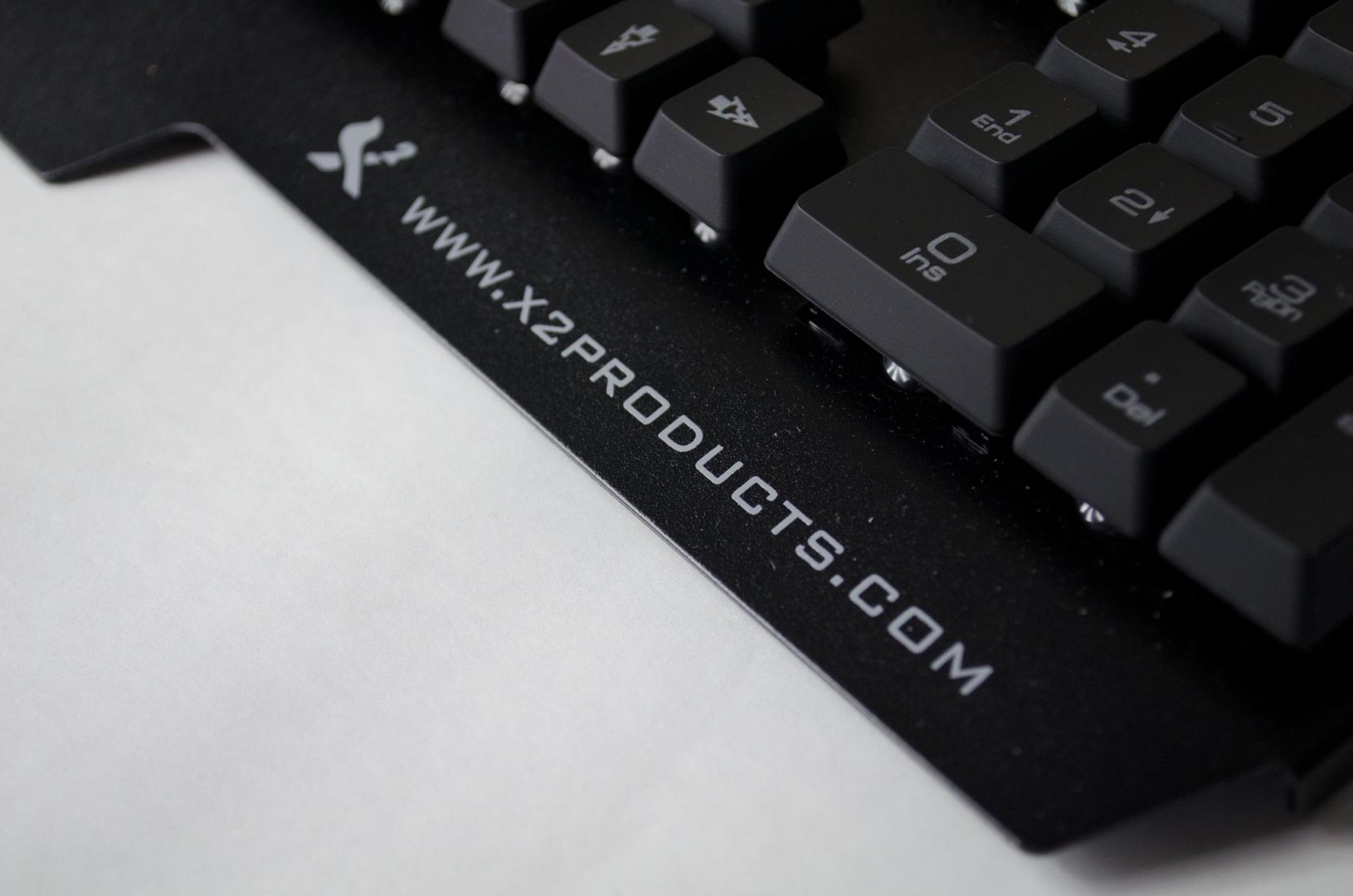 In the top right corner, we have the normal host of indicator LEDs, including the Win Lock LED. The Windows lock feature literally allows you to lock the windows key so should you hit in while in-game, nothing happens. Normally, when you hit the windows key it will bring up the start menu which can minimize a lot of games which just isn't good. However, thanks to the win-lock feature, gamer's can enable and is able the key as they see fit and is a must have on any gaming keyboard in this day and age.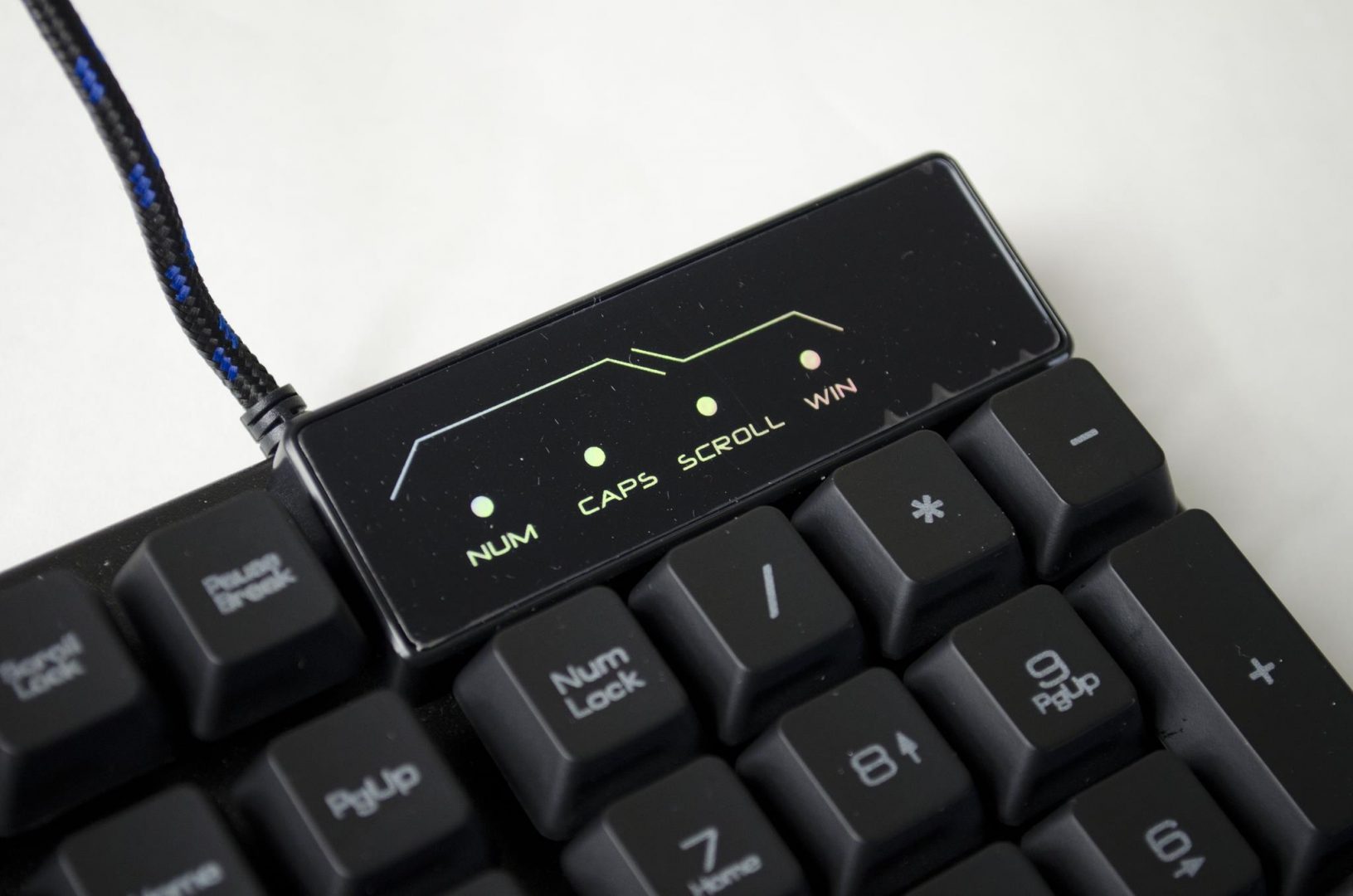 The Mirage features the fairly standard laser etched plastic key caps. While I am not sure what font has been used, it is quite nice and easily readable. The reason companies have the letters laser etched on the keys is so that the backlighting can shine through. This simply just allows manufacturers to have a bit more fun with LEDs and allows the end-user to have an easier time to read the keys.
As you can see, there are some extra symbols on the F keys. This can be used with the FN(Function) key which simply allows the keyboard to offer a bit more functionality and gives users an easier way to access some of their favourite features, such as all of the media controls.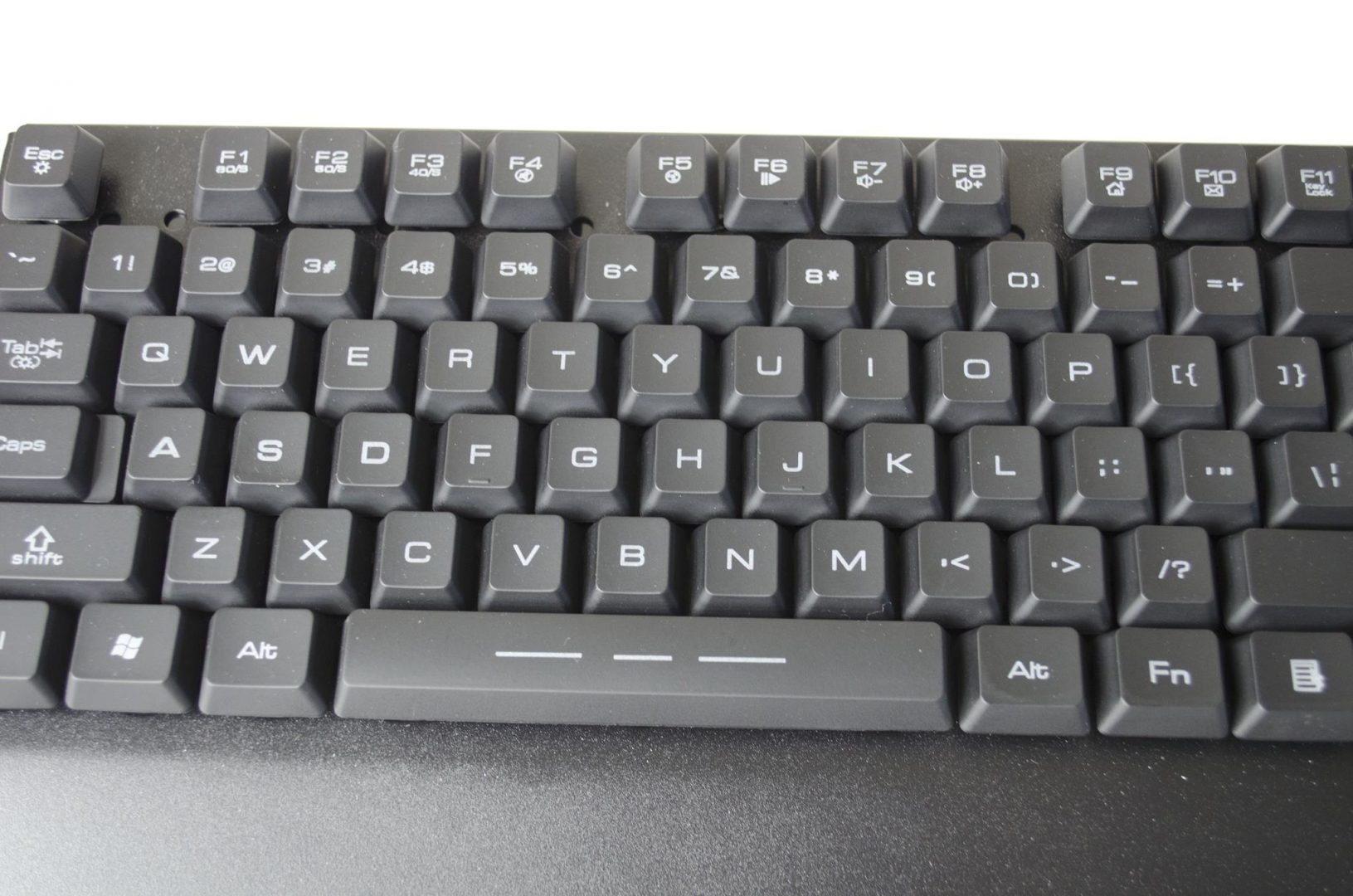 Flipping the keyboard over and this was one of the first things I noticed. While it is a bit raised towards the top, there are no feet available to allow users to raise the keyboard up a bit more and make it more ergonomic in some cases. Users will be stuck with just the one height level on this keyboard, which isn't bad, I just feel it's better to offer the end-user the choice of whether or not they want the keyboard raised up a bit.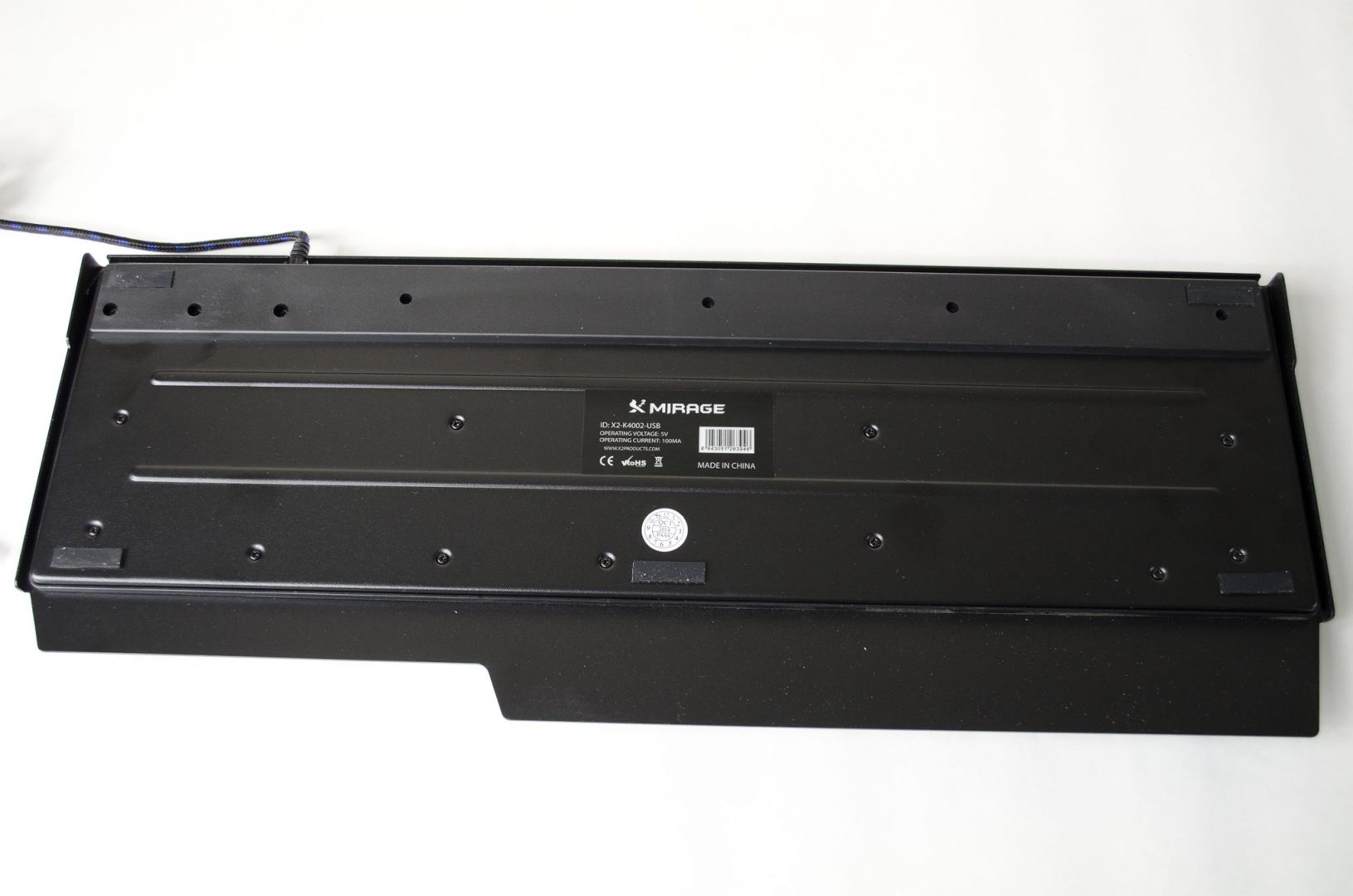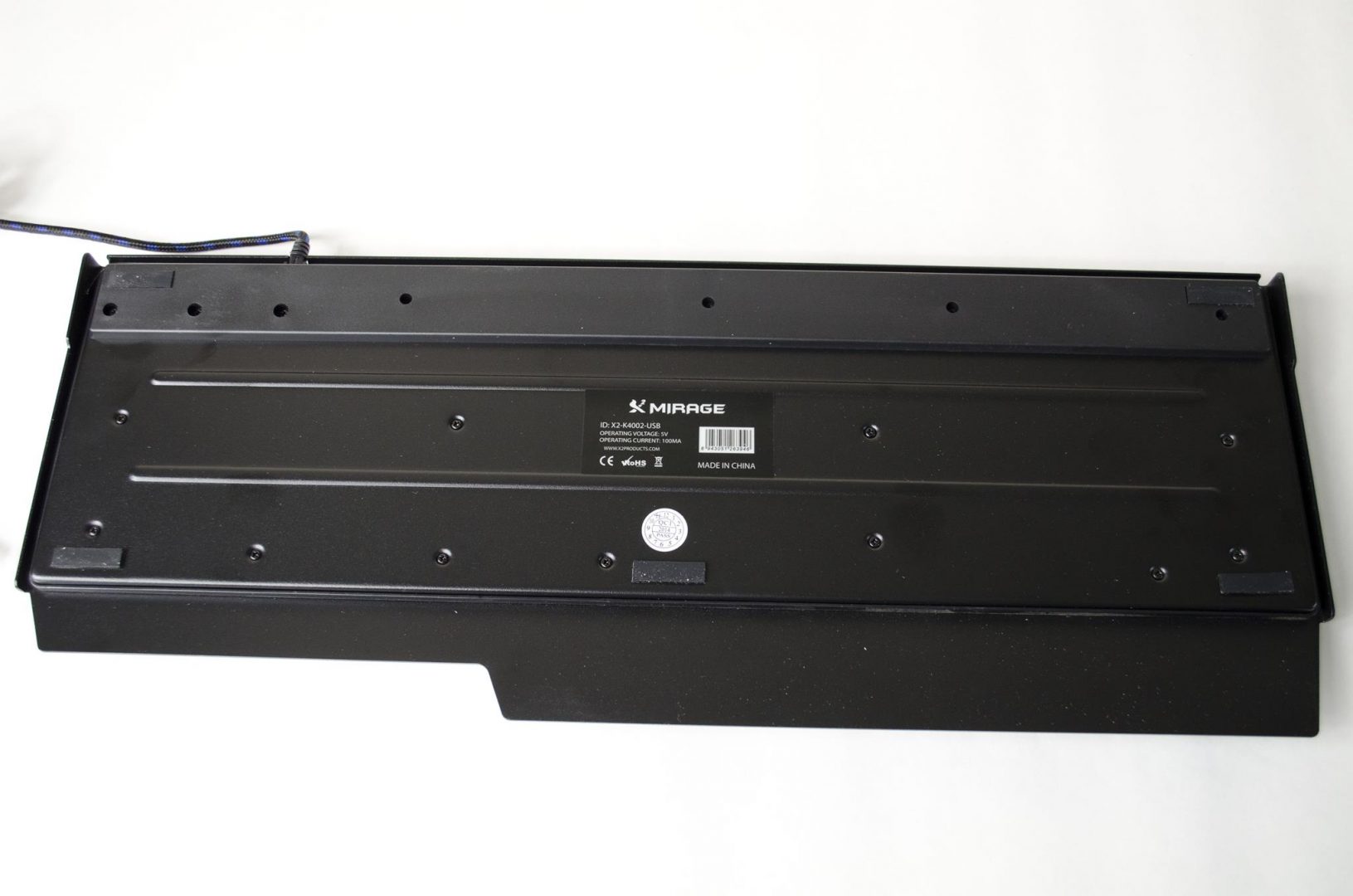 While there are no feet, the keyboard still is raised a bit towards the top and comes with some anti-slip feet so it doesn't slide all around your desk.
The cable is braided and features a warranty void if removed sticker. I've never understood why some manufacturers put this stickers/tags on the USB end of peripherals, it's not blocking anything from being opened which is the normal cause for a voided warranty.
The Mirage has a 3-colour backlighting which can easily be switched by holding down the FN key and hitting TAB until you've reached your desired colour. The backlighting on the Mirage is not overly bright but offers a nice subtle lighting to help make the keys more easily visible when using in dimmer lightings. Also, LEDs are great and the fact you can change between three colours with the click of a couple buttons is great.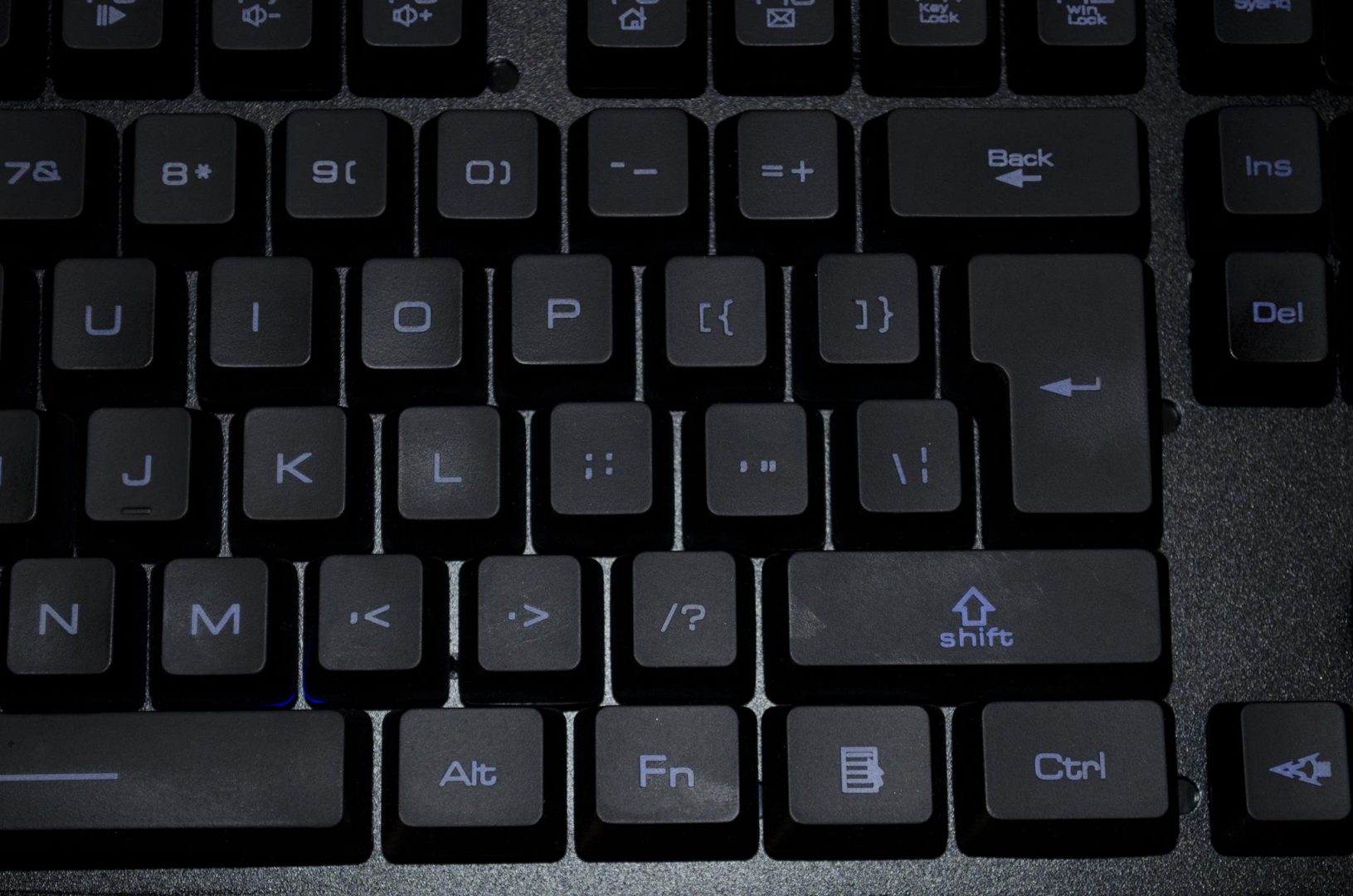 As soon as I have the Mirage out of the box, I knew it was going to be one of the best non-mechanical keyboards I had ever used. The sheer weight of it alone gave me this feeling and I really wasn't let down. The absolute quality design of the Mirage was warmly welcomed and if this had been a full on mechanical keyboard, it would have been a real contender in the overall market. However, there is still a place for more normal keyboards so let's recap and see how well it stacks up.
Performance
This is a gaming keyboard, so the performance it has to offer needs to be excellent and help to give gamer's the best advantage it can when it comes to slaying their enemies. For a non-mechanical keyboard, the performance was as good as I would have hoped for. When gaming, there was no real noticeable input lag when hitting keys once I got used to it. Everything felt smooth and while it did take me a bit of time to get used to the actuation and the overall feel, it wasn't a bad one. Users come from a standard membrane keyboard should benefit from a bit of performance gain and those coming from a mechanical keyboard, well, it could be worse. As stated, after the initial break-in period, the Mirage did what it was set out to do and has some nice features that I personally find very important in a gaming keyboard, such as the Win-lock feature.
When it comes to day to day performance, the Mirage is a great keyboard for typing on. Using it to type up a couple reviews and send massed of Emails as I do, it was quite comfortable and at times, the less noise when typing was actually nice. A lot of times I throw some headphones on and blast music while I type up a review. While I don't generally think I mind the sound of mechanical keyboards, the quietness of typing on the Mirage was quite nice and I didn't have to hear my other half about interrupting her shows and all that jazz. Typing was as fluent as one would hope and the inclusion of the FN Media Keys always makes life that much easier.
Design
This is where the Mirage really shined for me, the design. In terms of build quality, the Mirage is impeccable. The metal base adds a nice weight to the keyboard and an overall feel of quality. Also, unlike the more standard membrane keyboards the Mirage key switches offer a bit of feedback to them and it doesn't feel as if you are typing onto a piece of rubber, well not as much as a membrane keyboard. X2 have also gone and added some nice features, such as the 3x different colour backlighting, the windows lock feature, media keys (using the FN key) and more. The keyboard is plug and play and everything is controlled right from the keyboard which is always nice. The only thing that really let me down was the fact there were no feet on the keyboard. Yes, it does have a bit of a raised top, but I still would have liked to of seen some feet.
Value
While the Mirage is a good keyboard for what it is, I do feel the price could be a bit better. The MSRP of €50 equates to a little more than £40 which is a bit much for such a keyboard. While this is definitely one of the best non-mechanical keyboards I have ever tested, the price is started to get into mechanical territory which just isn't good. For a couple of more pounds, users could essentially pick them up a budget mechanical keyboard with some Kailh or Gateron switches. While some may not agree, the general consensus is that mechanical keyboards are better, hence why they are worth the extra money. The Mirage isn't terribly overpriced but in my honest opinion, it could do with shaving off a couple of pounds!
When all is said and done, the Mirage is a good keyboard for what it is. It offers good performance, has a pretty solid design to it and if we can get the price down on it just a tad, even just a few pounds, it could be a great contender for the higher level of more standard keyboards. It would be awesome to see this, or something similar come in a full-on mechanical version in the future. –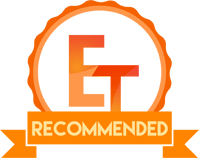 Many thanks to X2 for sending in their Mirage keyboard for review. 
Want to discuss this review further, head on over to the X2 Mirage thread on the Gaming Exodus forums!