Introduction
XT Racing is a UK based manufacturer of Gaming Chairs. They pride themselves on the quality of the products they offer and not only sell the Gaming Chairs, they use them daily as well. XT Stands for Extreme and they want to push the limits and offer the most Extreme Gaming Chairs we have ever seen. They recently got back to us about reviewing one of their chairs and being us, we jumped at the chance. As a lot of you will know, we love a good gaming chair around here and are always happy to get our hands on one from a company we've not yet seen one from.  We won't waste much more of your time except to tell you that XT Racing currently offer worldwide shipping and free shipping to UK Mainland addresses! So without further ado, let's take a look at what the XT Racing Evo Series Gaming Chair has to offer.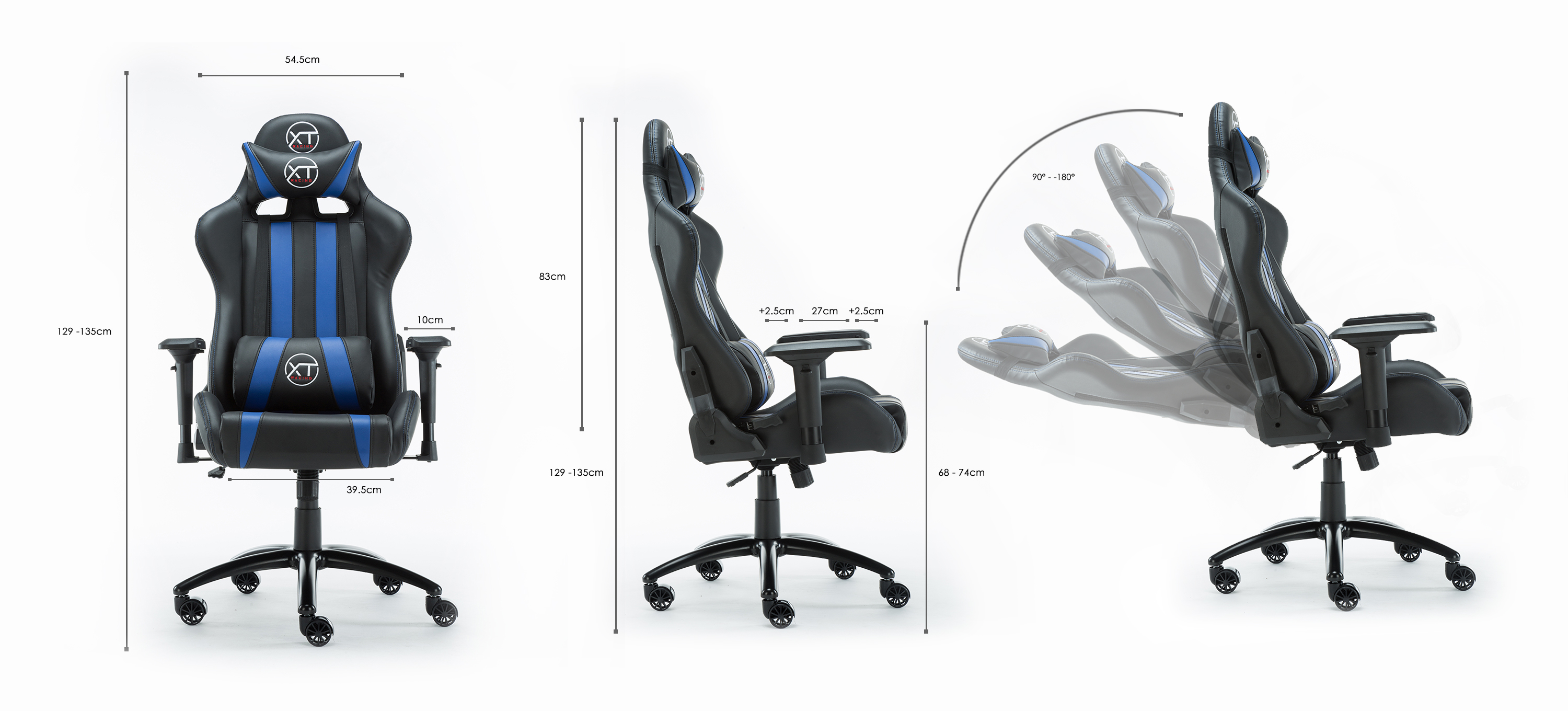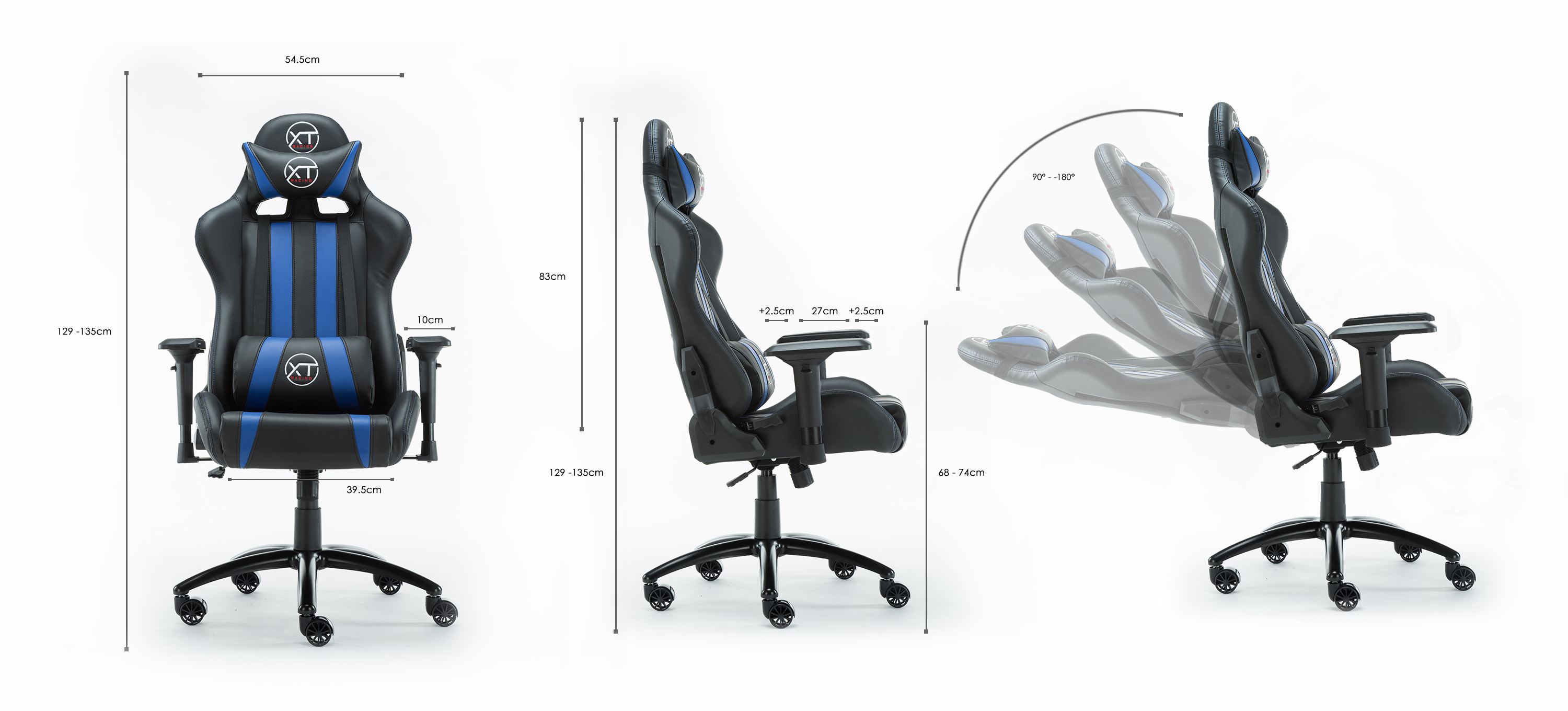 Closer Look
Gaming chairs are quite easy to put together so we are just going to skip over that part from now on! Jumping straight into our first look and must say, it is a rather good looking chair. The PVC Leather offers a high-quality look and is quite comfortable to sit on. As with most chairs these days, the XT Racing Evo Series comes with both lumbar and neck support pillows which can be easily removed.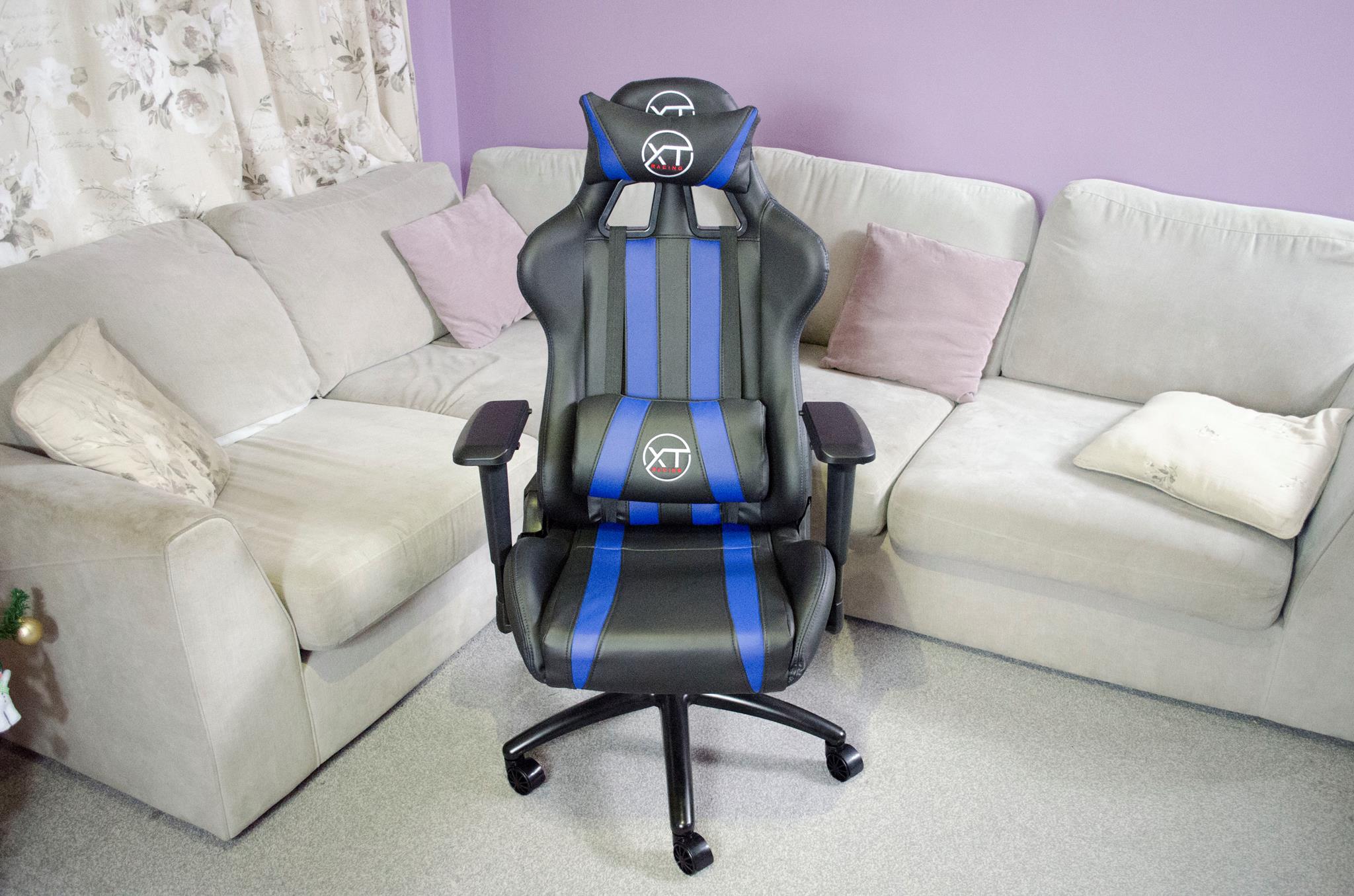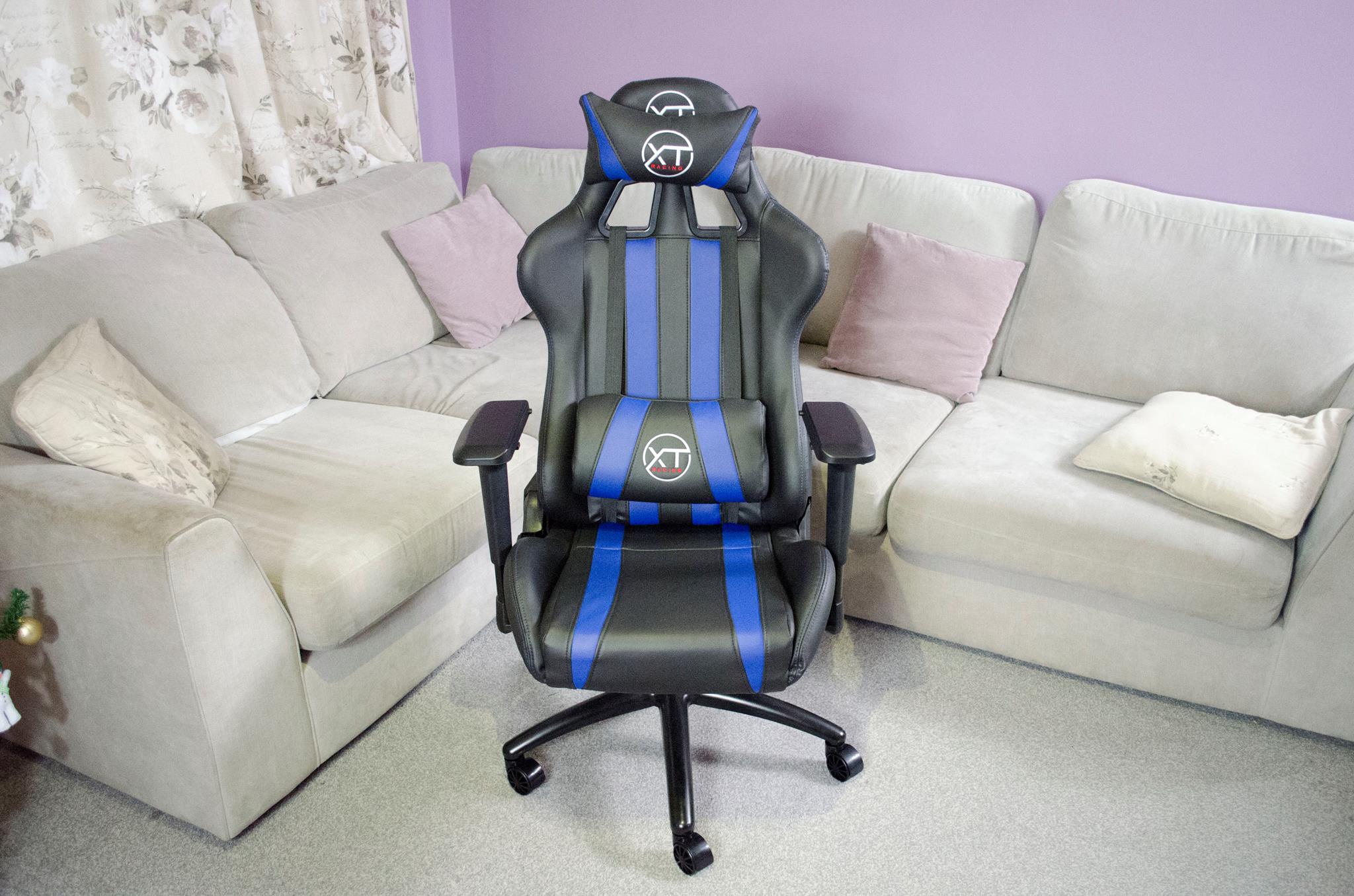 The lumbar support pillow is quite big. In fact, in this case, it was a bit too big for my personal taste and I actually preferred to use the chair without it attached. However, this is highly subjective to personal opinions and is well worth trying out if you get your hands on one of these chairs.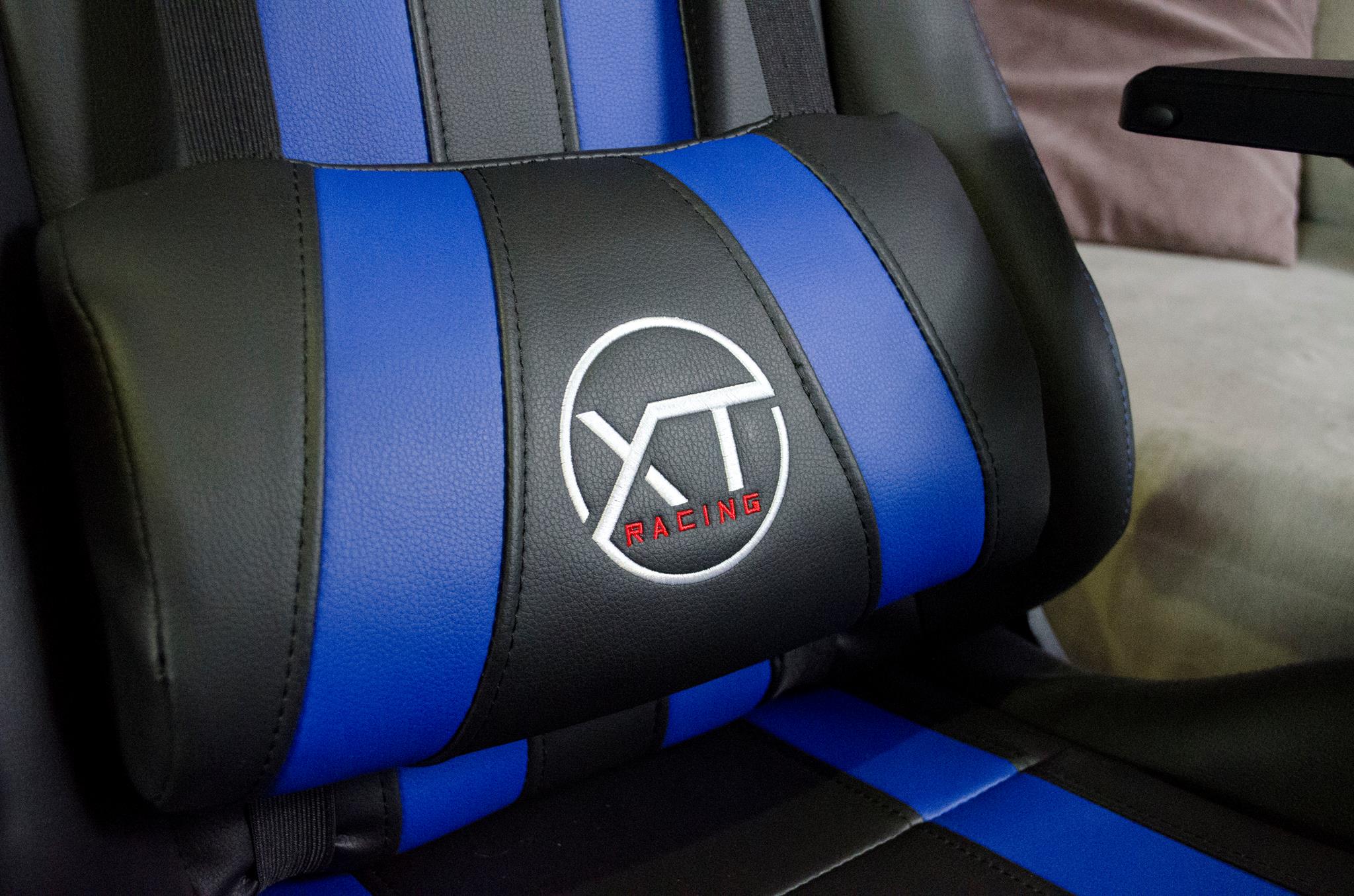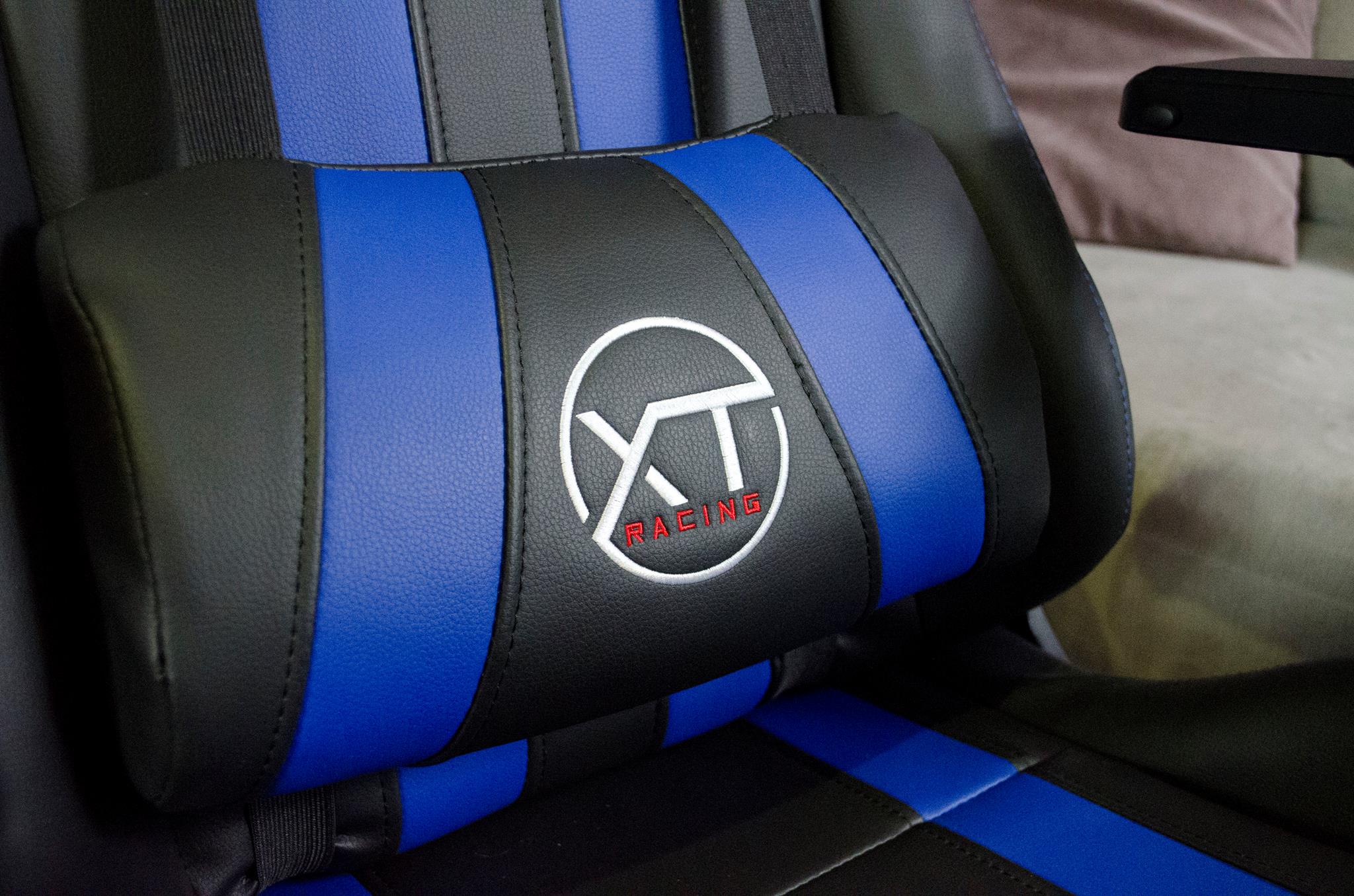 Th neck pillow is much smaller than the lumbar pillow as it should be. This pillow was placed well and I managed to keep this one on for the duration of the testing period. I usually test chairs for about two weeks to make sure I get the full experience of them. In this time, I normally get at least 2-3 multi-hour sitting sessions in of around 4-5 hours. I have found in the past that while some chairs are initially comfortable to sit in, after prolonged periods of time they can become uncomfortable. This is not the case with the XT Racing Evo series though and it remained comfortable throughout all testing.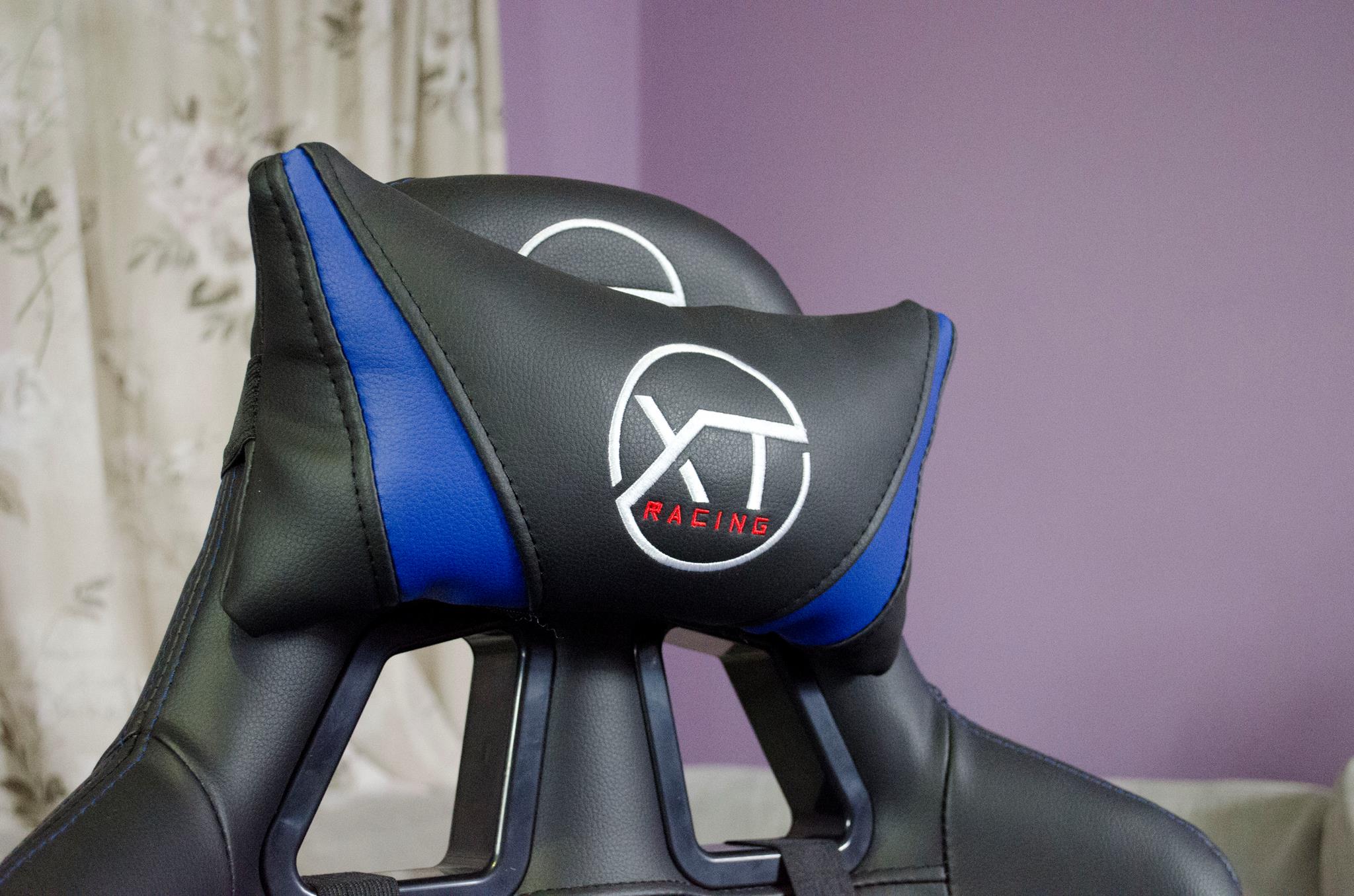 The armrests have a few buttons on them. These allow you to move the armrest up and down, side to side and in forwards and backwards. While this may not seem like a major feature, it really can be as it allows you to get them in the most comfortable position possible for yourself.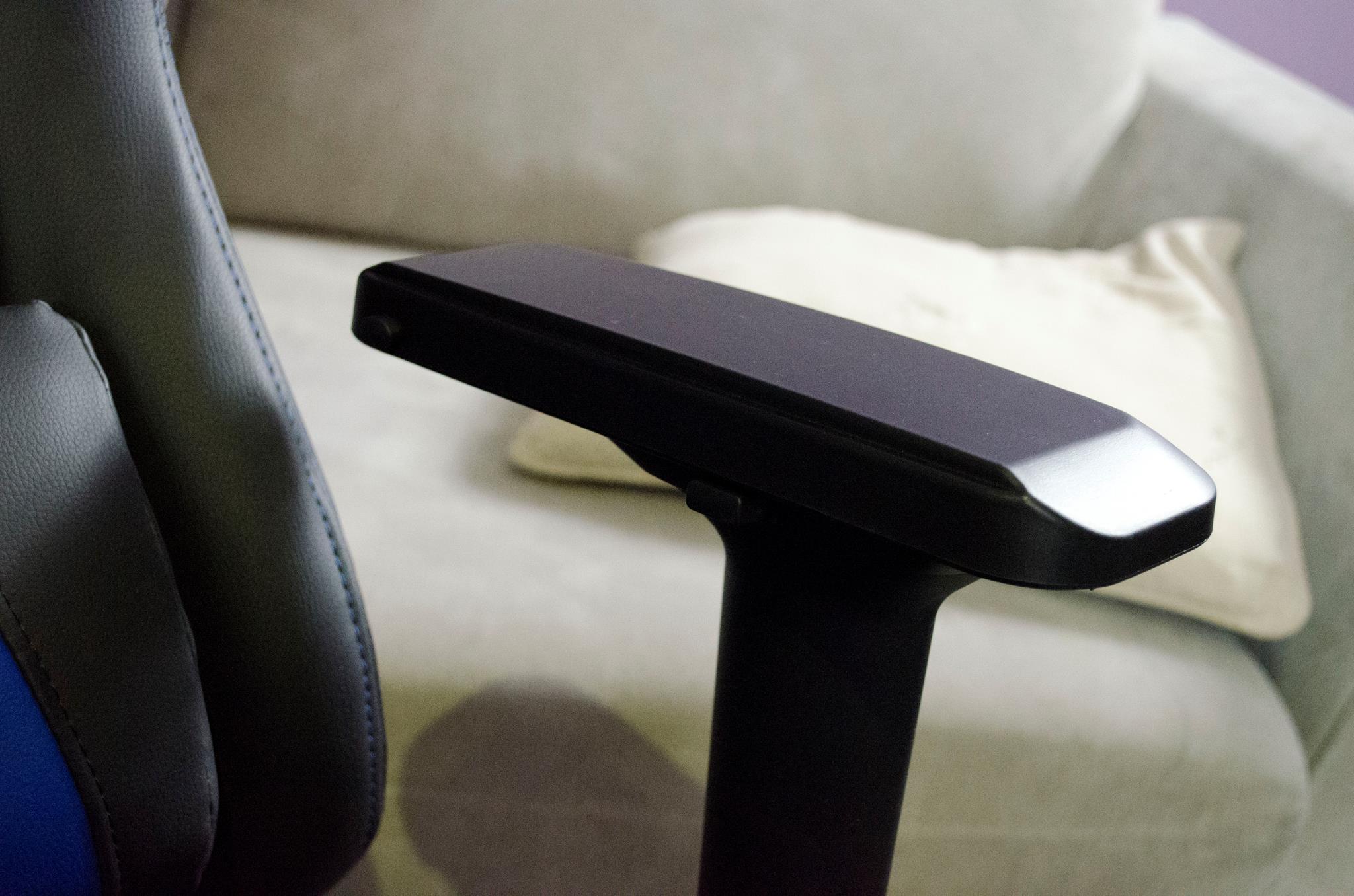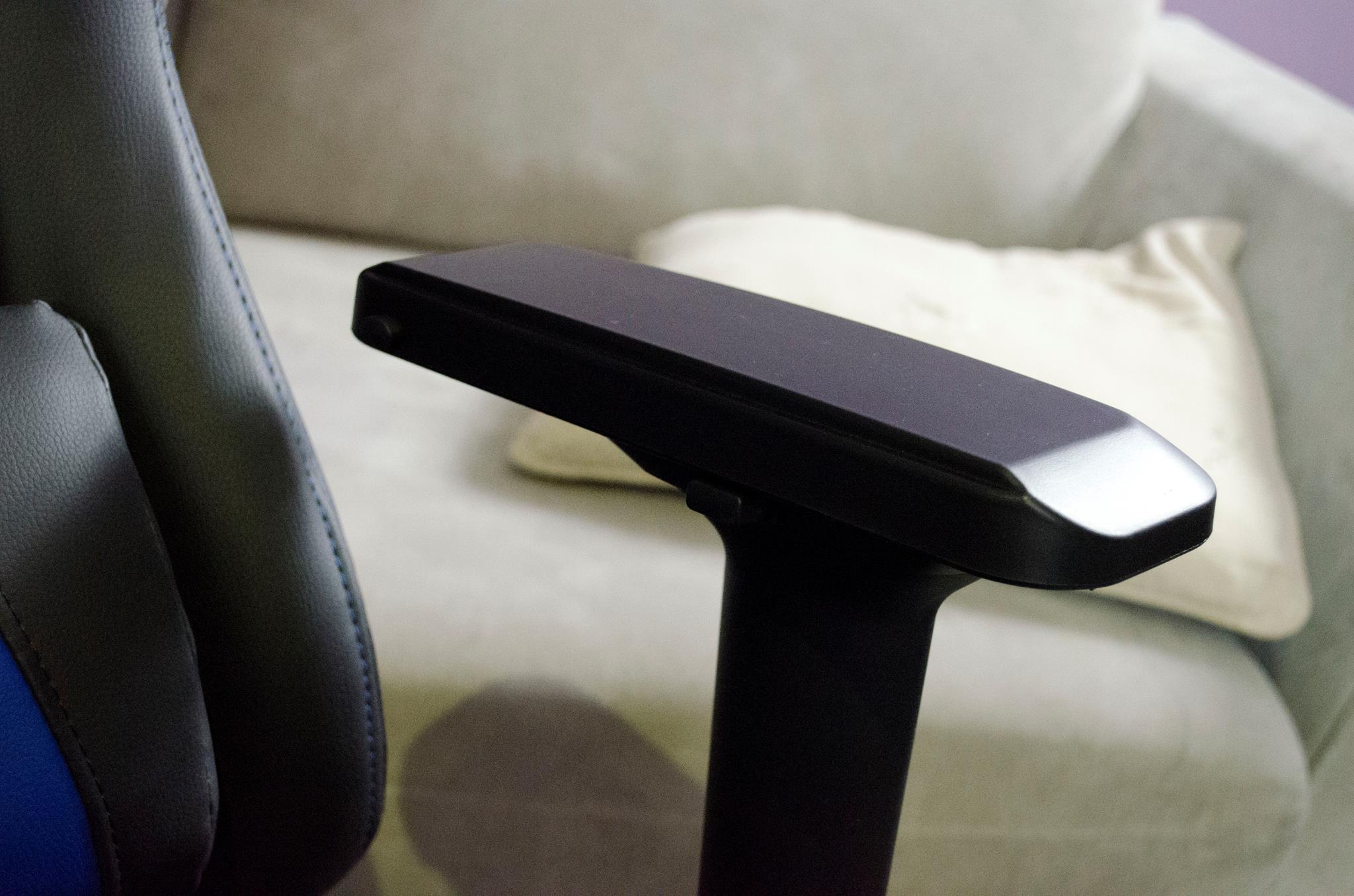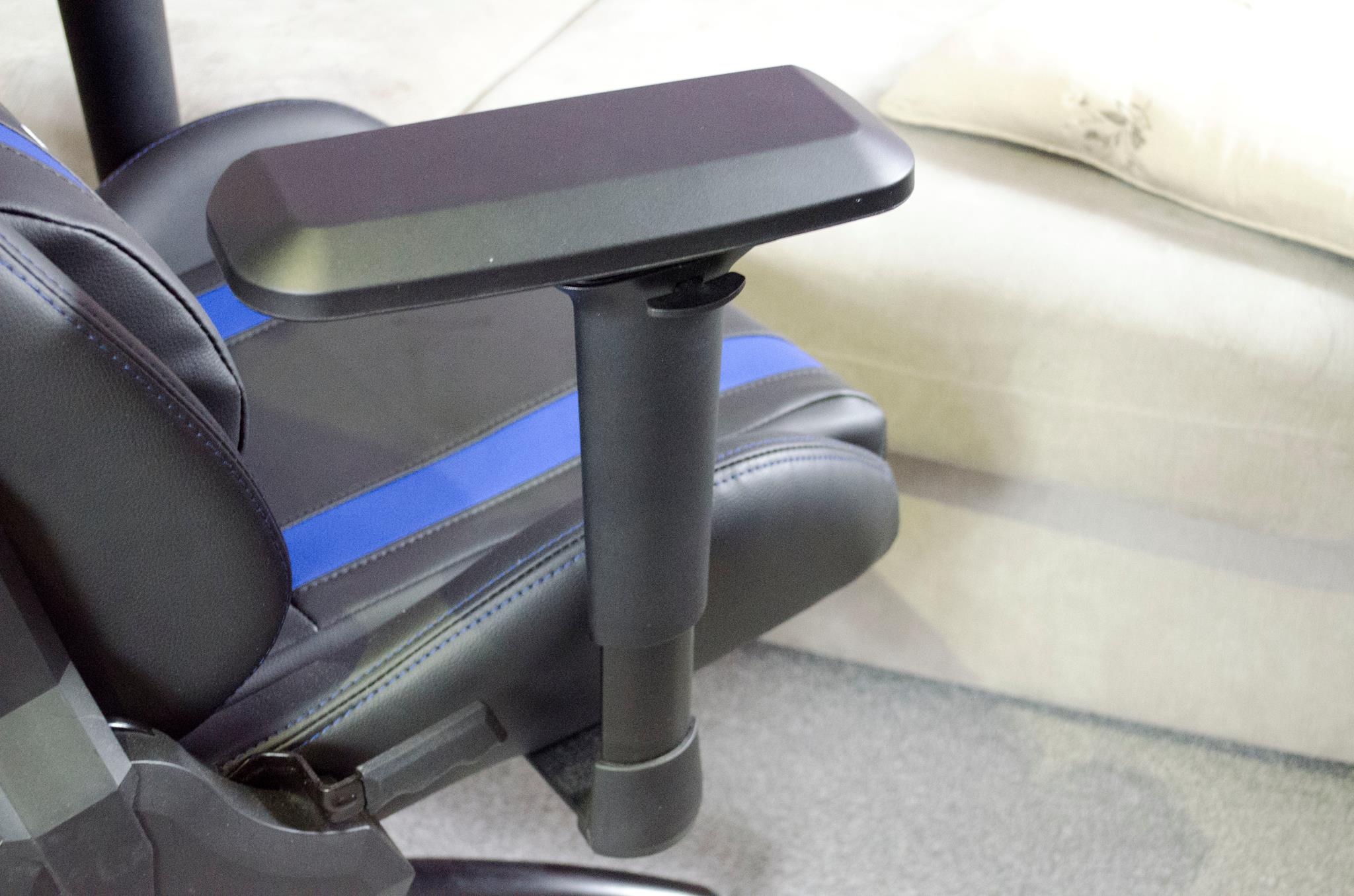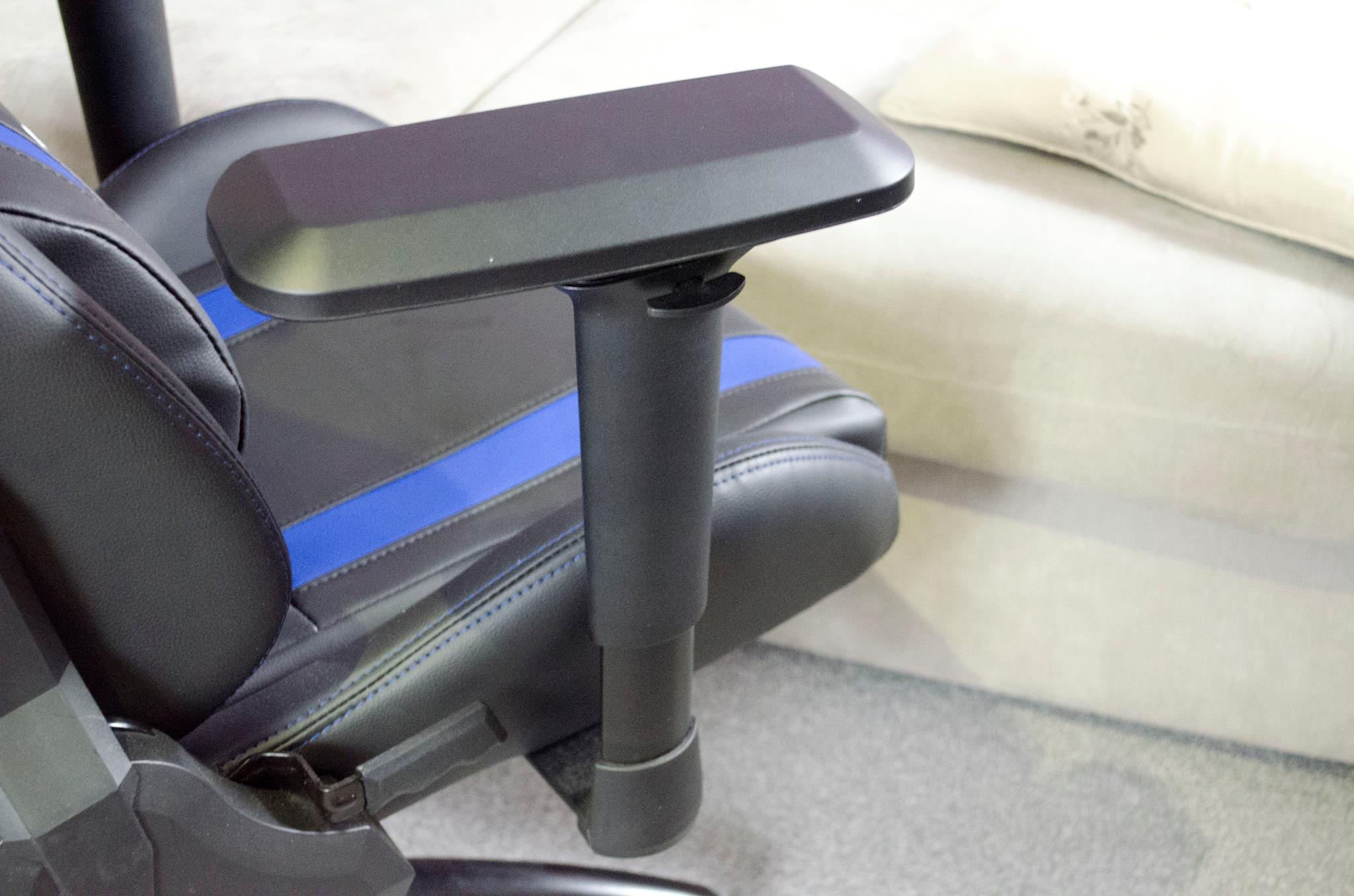 This little handle hear can make you feel like you are going to fall over backwards if you are not careful. While all it really does is recline the back of the chair, if not careful you can go backwards quite quickly and give yourself a little mini-heart attack. However, using it properly will allow you to recline the back of the chair with ease and you will be able to find a much more comfortable position when needed. Need a nap? Recling the chair back and enjoy a little cat-nap in between games!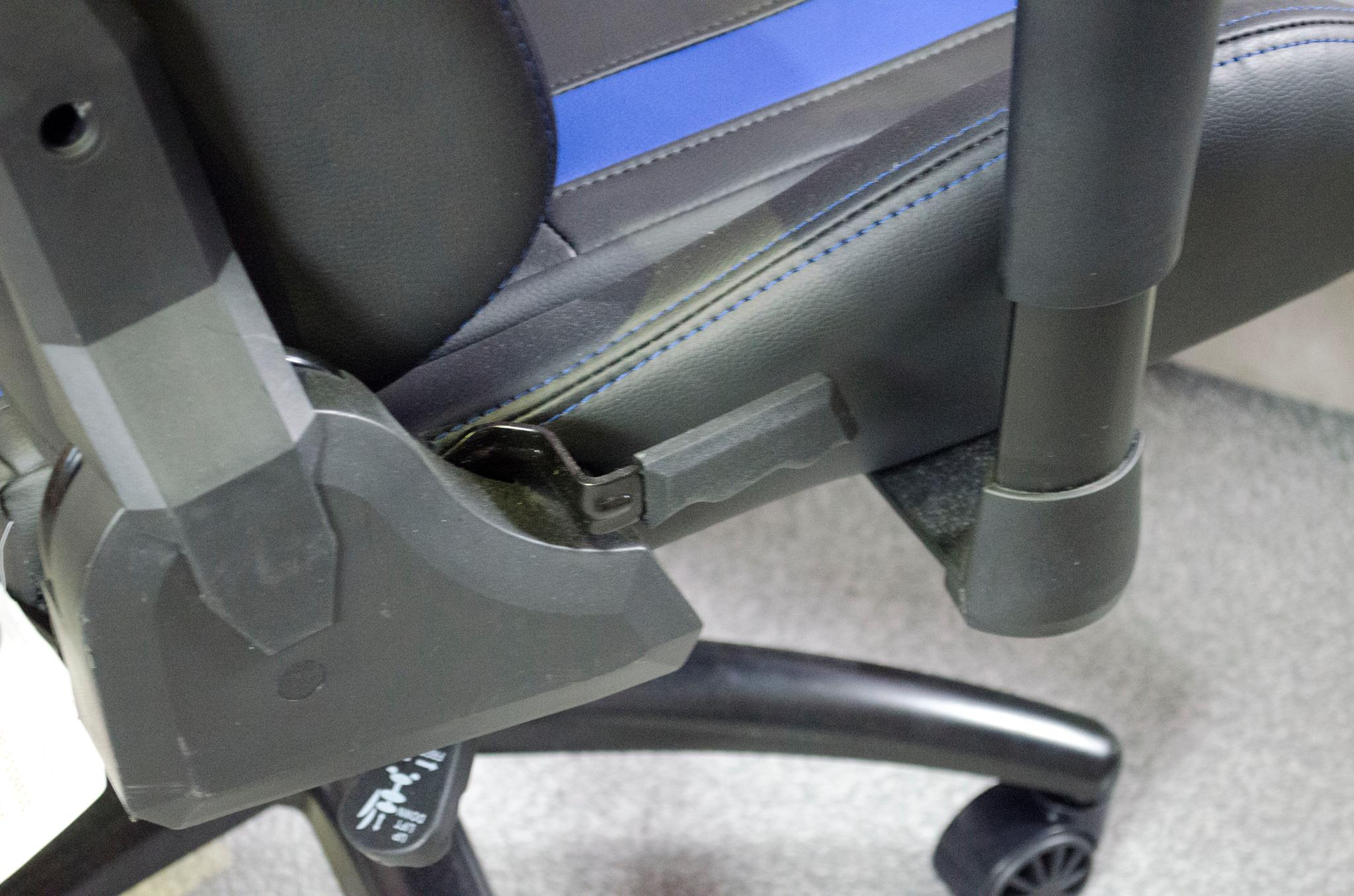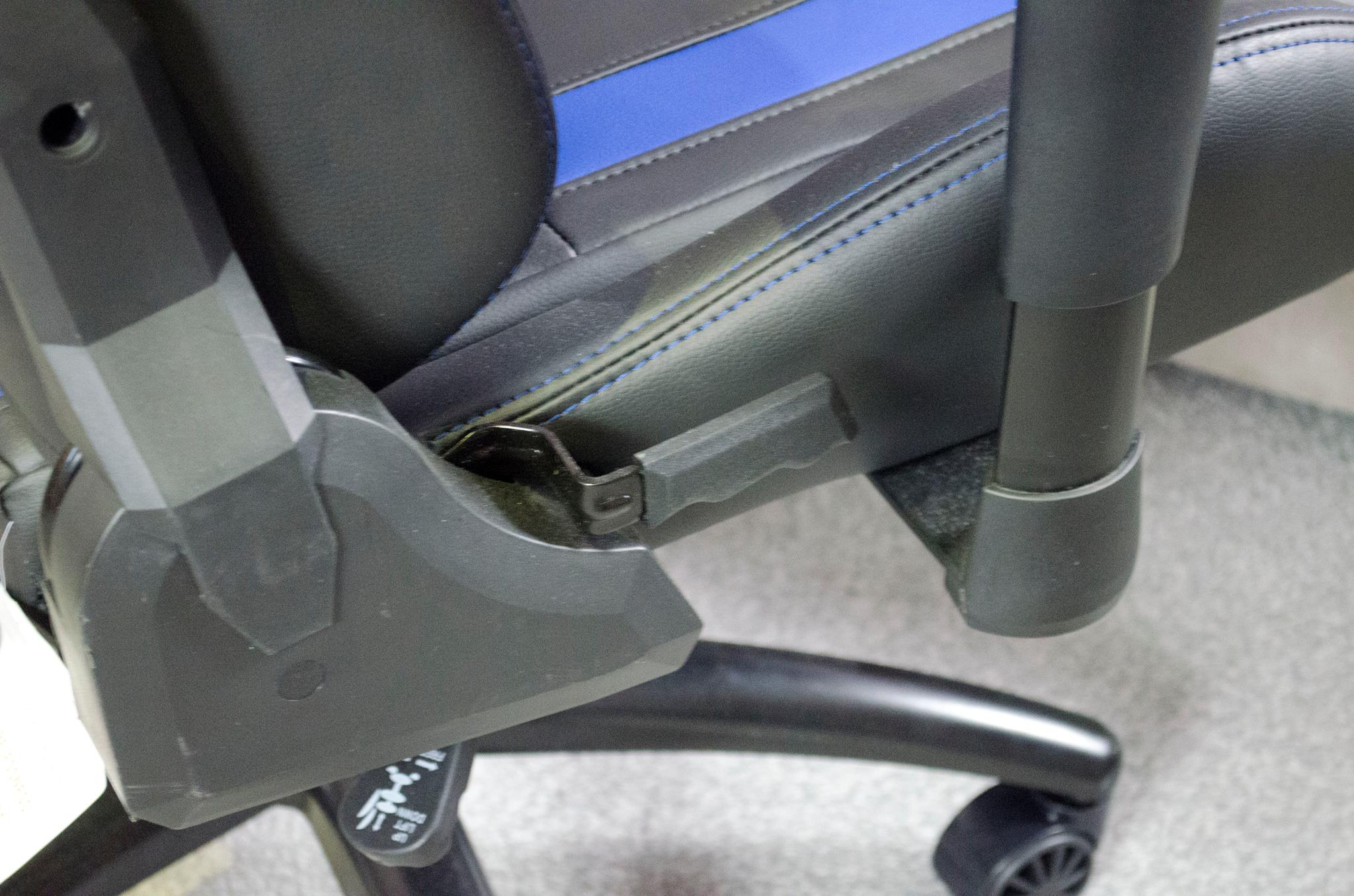 Taking a look at the back and we can see XT Racing have added a nice logo towards the top of the chair. What we can also see here is the strap for the neck pillow and unfortunately, it doesn't have a clip on it. It is just an elasticated strap which isn't a major issue, but I am also up for these straps having clips on them to undo and take them off. I won't hold this against XT Racing, this is just a personal preference.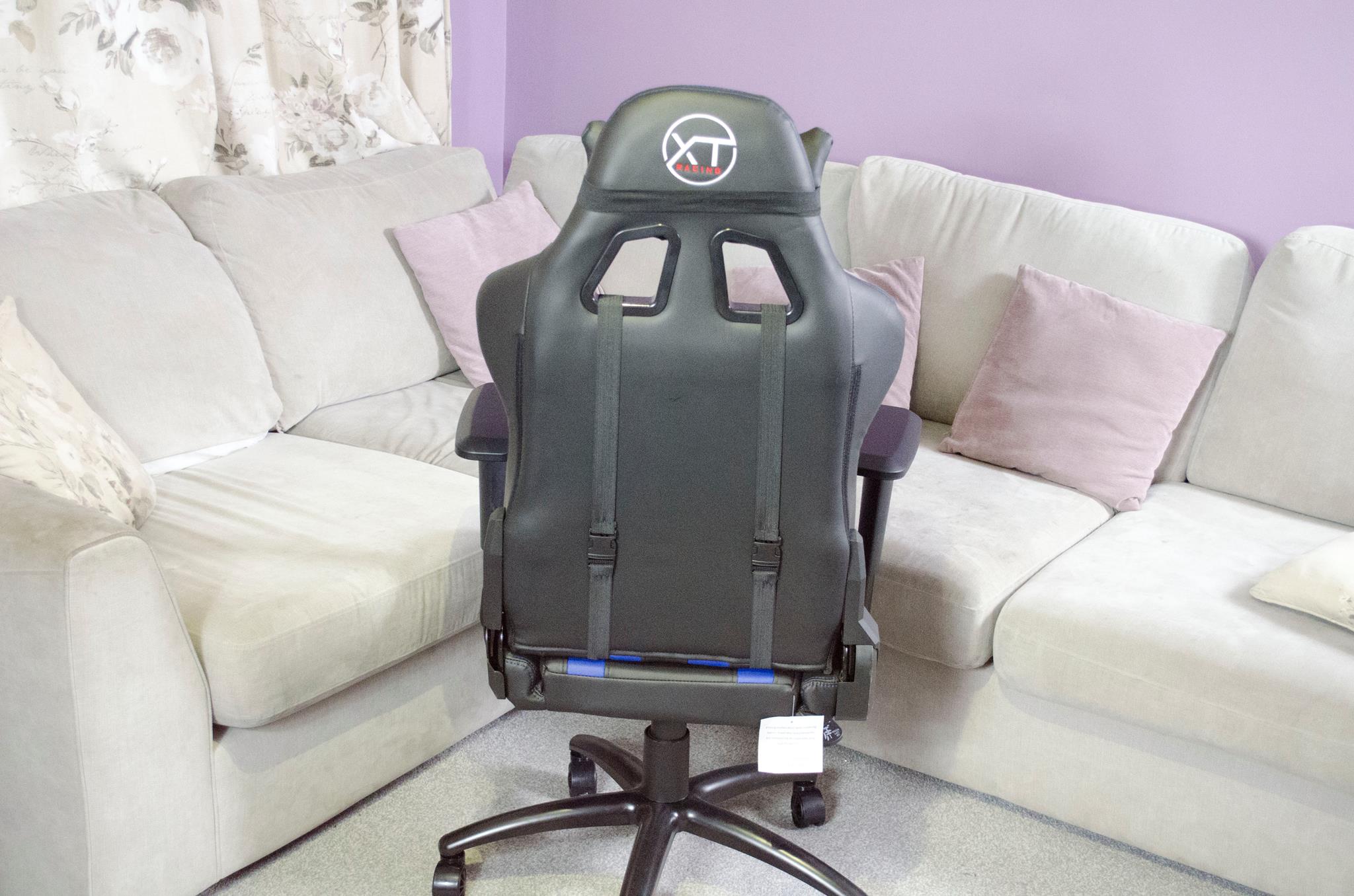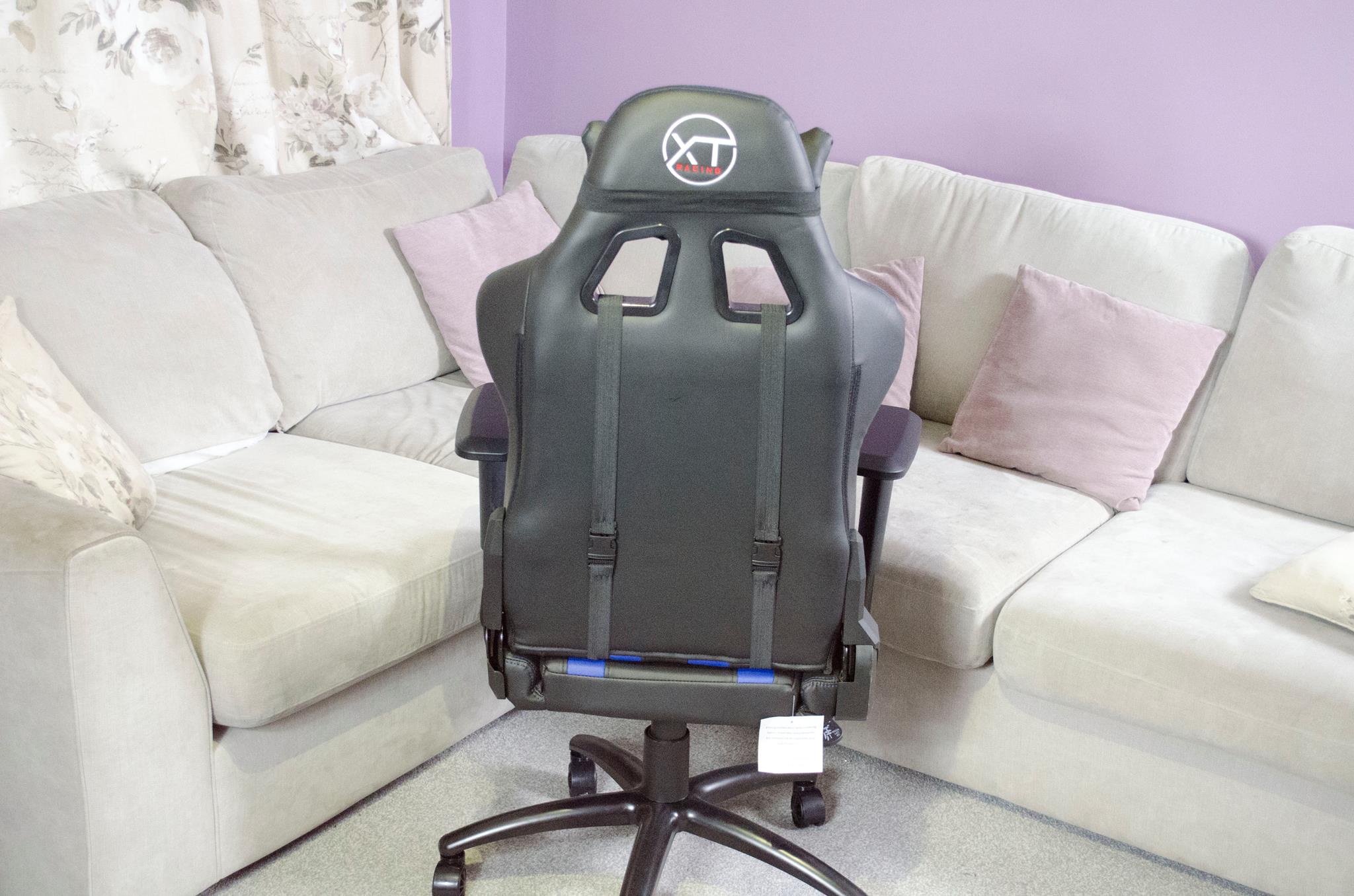 Taking a look at the bottom side of the base of the chair and we can see the armrests can further be moved by undoing the bolts and pushing the armest brackets to one side. We can also see the multi-function base and while it is a bit dated, it still holds its purpose and does what it is meant to. While there are more updated models of multi-function bases available, this one still has the tension adjustment and the lock feature so all is not lost.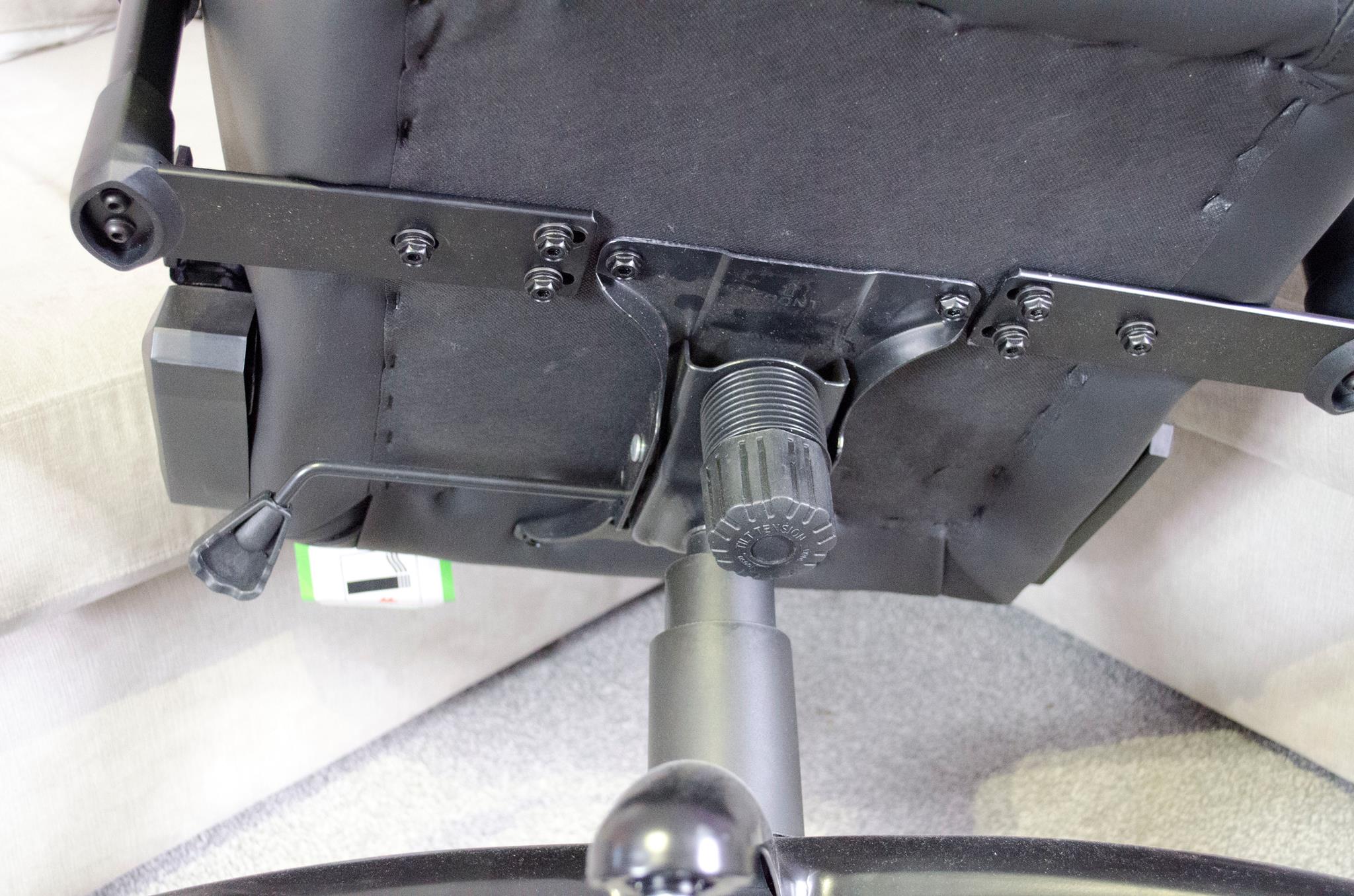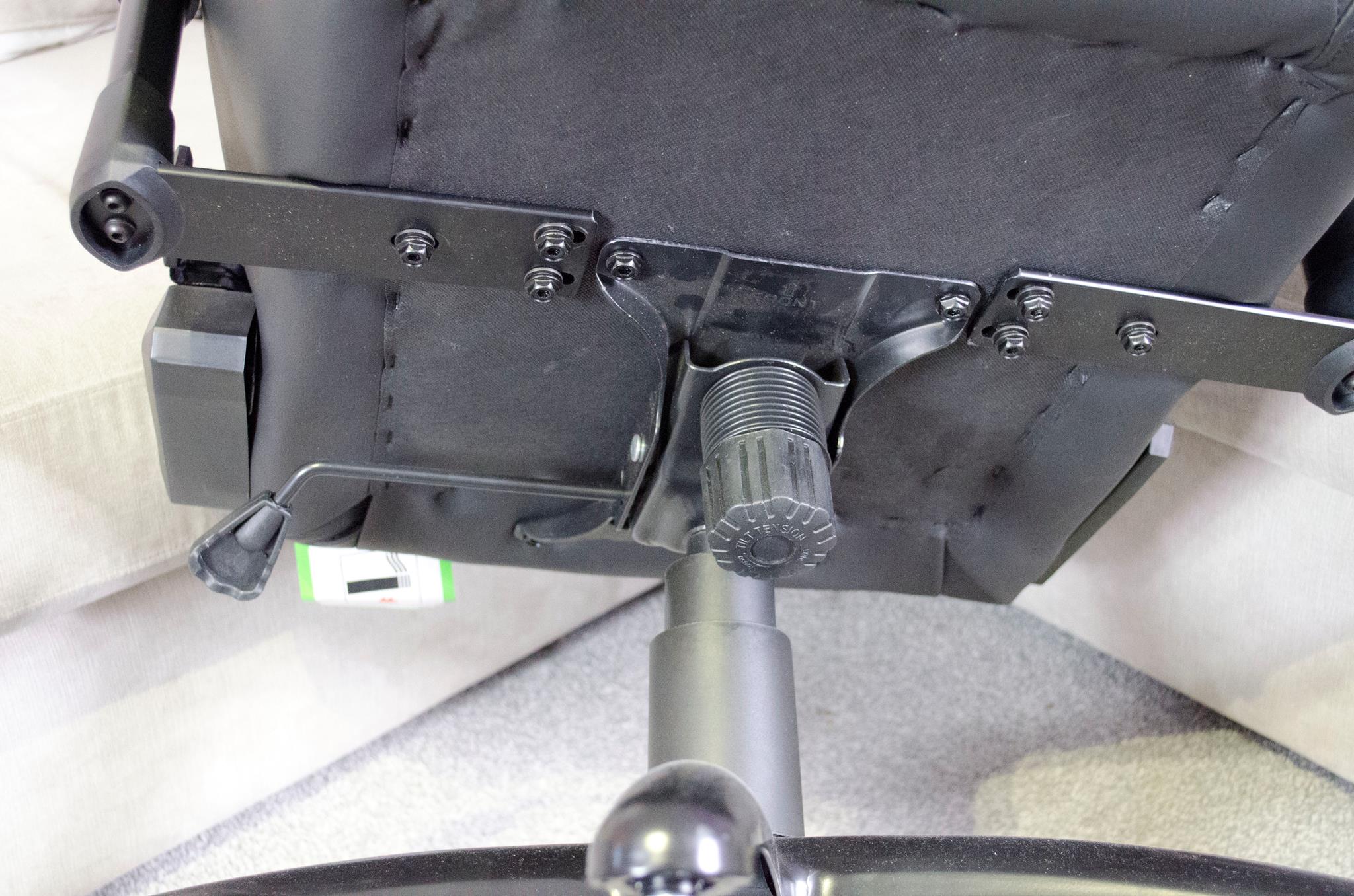 The casters on the Evo Series are fairly sturdy and provide a good glide across harder surfaces. When using on carpet it is a bit harder to move the chair, especially if sitting in it but it's not impossible. This is also the case with most any chair that has wheels on it and the casters can always easily be changed if required.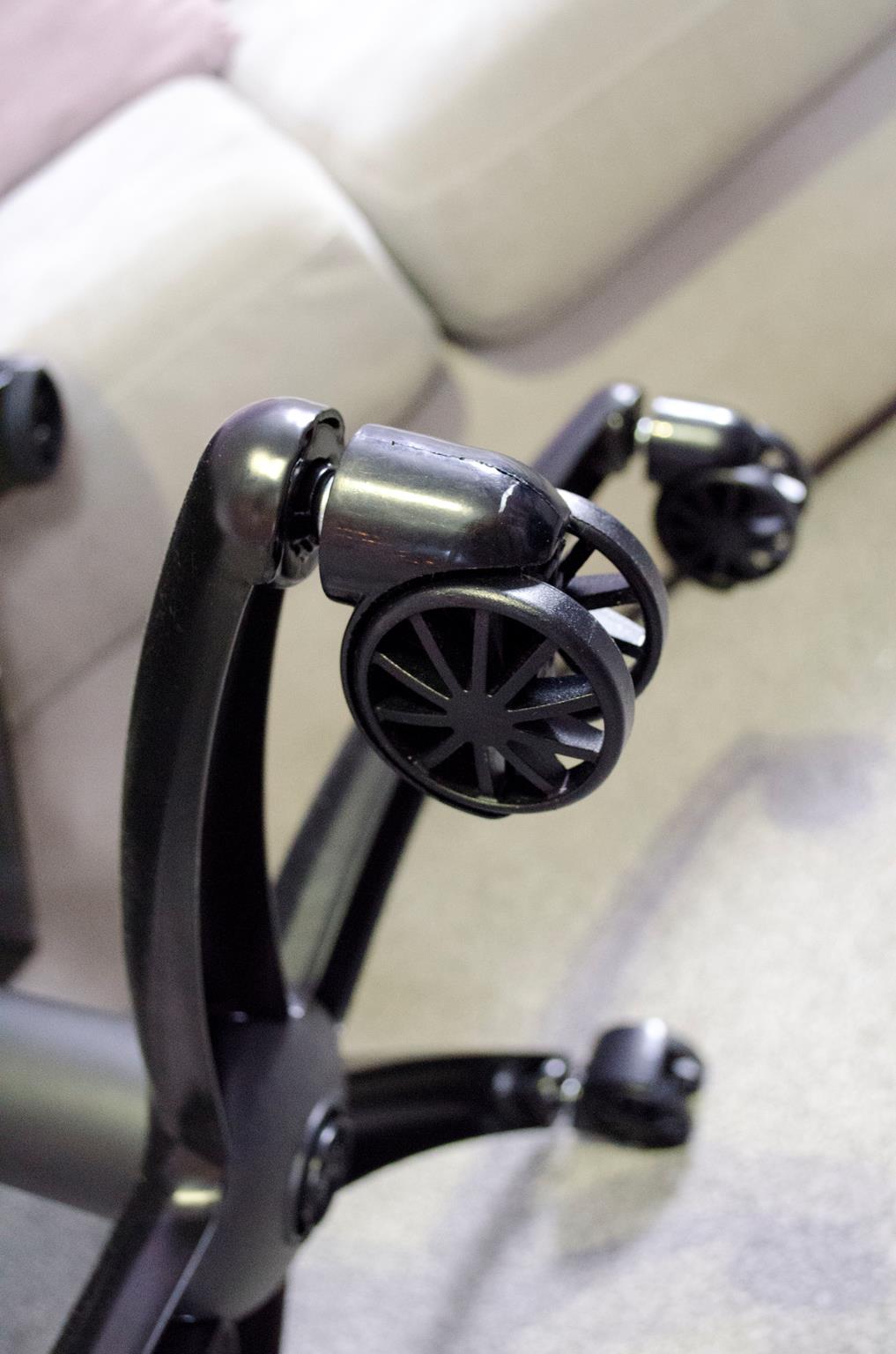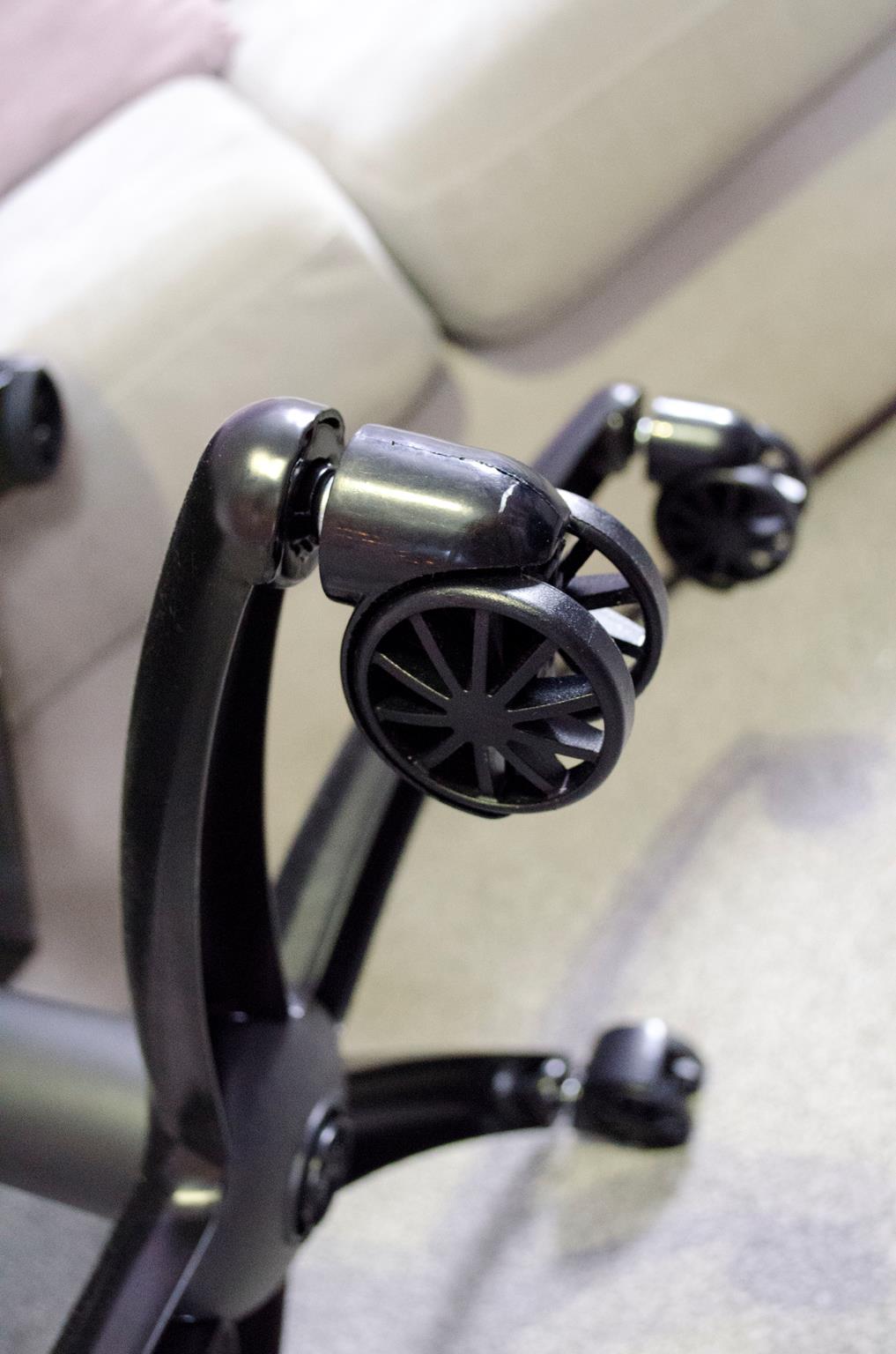 Video Review
Final Thoughts
Overall, I was quite happy with with the XT Racing Evo Series gaming chair had to offer. Its current price of £180 makes it a very good value for the money chair and it is quite comfortable. I only really had two minor issues with the chair and we will go ahead and get those out of the way with now. First, in a couple of places, it seems the PU leather was not pulled tightly. This isn't a major issue but it may lead to further sag down the road. Second, the multi-function base. This is the piece that controls the tilt feature and the gas lift. While it does work absolutely as intended, it is one of the older models and looks a bit cheap. Personally, on a gaming chair of this calibre, I'd like to see a bit nice multi-function base and not one that looks like it would be found on a cheap £50 office chair.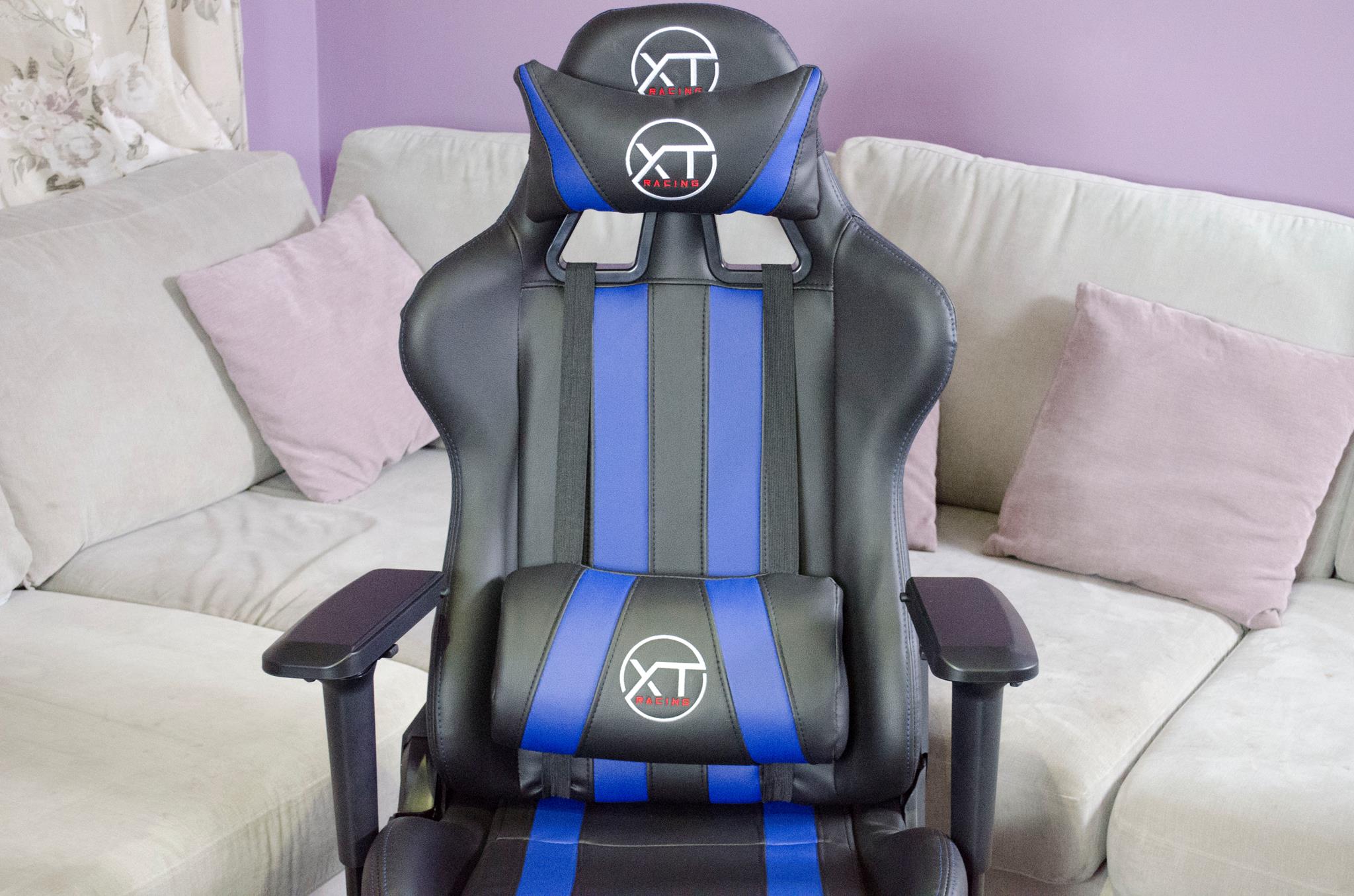 Now on to the good side of things. First up, the current price. Coming in at around £180, this chair has a lot to offer. The PU leather, which is found in most similar gaming chairs is of good quality. While it may have been a tad loose in a spot or two, it is well stitched together and looks like it should hold up for some time. The Evo series chair also offers good comfort, even for longer sitting times and comes with two included cushions to help with posture and comfort. Personally, when using the lumbar support cushion I felt the chair was a bit small, this was due to the cushion positioning and it just had me feeling like my legs were hanging a bit further off the chair than normal. This is a personal opinion and may not bother you, also once I took the cushion out the chair was more than fine. The neck pillow was in just the right position for me and provides extra support when you just want to lean back for a few seconds and catch your breath.
The Evo series Gaming Chair from XT Racing has all the features you would expect to see from a gaming chair. The tilt and recline options alongside the multiple armrest positions mean you will be able to find a comfortable sitting position with ease. The cushions are easily removed so whether you are a fan or not, there is no need to worry. Again, at the current price, this chair is a well worthy option and won't let you down.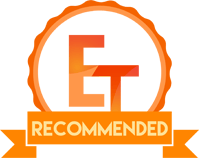 Many thanks to XT Racing for sending in their Evo Series Gaming Chair for Review
Giveaway
XT Racing Evo Series Gaming Chair Giveaway
Must Like XT Racing on Facebook
One Lucky winner will win a XT Racing Prime Series Gaming Chair
Open to UK Resident only
By Entering, you allow us to contact you by Email. (We won't sell or give your details to anyone)
Winner will be notified by Email and will have 48hours to respond.
Any Import Duties or Tax is the responsibility of the winner and will not be paid by Enos Tech or anyone else
In the event a winner declines their prize, a new winner will be selected
By Entering the giveaway, you agree to allow Enos Tech and/or XT Racing to publish your name on their websites and social media accounts
Enos Tech and XT Racing reserve the right to cancel this giveaway at any time without notice
No Cash prize or alternatives will be offered under any circumstances
By Entering the giveaway you accept all the terms and conditions
This promotion is held by Enos Tech and is in no way sponsored, endorsed or associated with Facebook or any other social media websites