Manufacturer: noblechairs
Model: Hero
Purchase: £349.99 at the time of the review
Today, we will be taking a look at the HERO Gaming Chair from our friends at noblechairs. Previously, we have looked at their EPIC and ICON and were very impressed. The HERO almost looks to be a cross of the two with a bit more added to the mix. noblechairs regards themselves as one of the best Gaming Chair manufacturers and we'd have to say, they are definitely on top of our list. Quality, comfort and style are what come to mind when we think of noblechairs and their dedication to customer service is also top-notch.
The HERO series as with all of noblechair's gaming chairs come in a few different flavours. We've got the PU Leather model in Black and Blue as per our normal choosing. On first look, as mentioned, the HERO kinda looks like it is a combination of the EPIC and ICON series but it does have one distinct feature setting it apart from both of them but we'll take a look at that in a bit. As you can see, the HERO represents tall the same standards we have come to know and love from noblechairs and looks to be an amazing chair all around on first impression.
The included cushions are both easily removed and seem to be made from a very soft velour-like material. The next pillow has a strap on it to attach it to the top of the chair whereas the lumbar pillow doesn't have any straps at all, this makes it easier to position where you want. However, at the same time, this means you need to position it most every time you sit down. Pro tip – The Lumbar cushion makes a great travelling pillow and/or LAN pillow, just putting it out there.
The stitching on these chairs is absolutely impeccable and no detail has gone amiss. The sides of the chair feature a soft material that not only adds an aesthetic appeal but could also prevent the backs of your arms from sweating should they rest upon it. The backrest on the HERO is also taller than the other noblechair's in aid to support bigger Gamers in their need for comfort.
Along with a taller backrest, we have a wider seat base to help with people of a bigger stature. The attention to detail that noblechairs pay to the stitching really does help to reassure you that no stone has gone unturned in their effort to create another high-quality gaming chair.
Bigger armrests are another feature we can find on the HERO series chairs. Alongside this, there are three buttons that help you control the armrest positions. You can move the armrest up/down, side/side and even turn it so you can find the best position for your individual needs.
This little knob here is a lumbar support adjuster knob. While there is an included cushion to help offer lumbar support, noblechairs now also let you customize the lumbar area of the chair for more support. Simply turn the knob until you've reached your desired position and job done, you will now have some sturdy support for your lower back area.
The two levers on the underside of the base of the seat will allow you to raise the chair or put it down. You can also lock the tilting feature of the chair so it doesn't lean back at all. For those who like to tilt the chair a bit, the big know here helps to control the tension when tilting so you can make it easier or harder to tilt back in the chair.
The 5-star base is sturdy and rated to hold persons up to 150KG (330LBS). The casters are of average size and while they are better suited to a harder surface, they will still roll across some softer surfaces such as carpets etc.
The backrest can lay back up to 45° providing extra comfort when you want to relax a bit more. Combine this with the noblechairs footrest and you would have yourself a nice and comfy gaming session!
Nothing going on around the back of the chair, it's plain as plain can be! Even with it being plain, it still looks nice as there are no bumps or ripples in the leather, well-done noblechairs!
Conclusion
As we have seen with the previous noblechairs we've revised, the HERO offers exceptional quality. noblechairs pay amazing attention to details and it shows, from the features to the stitching, no stone goes unturned. The HERO represents everything noblechairs is and it was nice to see a newly added feature to this chair. The HERO has extra lumbar support included inside the chair itself. This is a first for me, I've not seen this in any other chairs and as most will know, we've had our hands on a good few gaming chairs here at Enos Tech. Not only is the chair built well, but it also looks amazing and really does offer a very comfortable sitting environment, especially for those long gaming sessions. The Biggest selling point of the HERO over the other noblechairs is the fact that it is designed for bigger users. Jokes aside, it should allow for bigger users to be quite a bit more comfortable when sitting in this chair VS some of the others.
Coming in at around £350 at the time of review, this definitely isn't one of the cheapest chairs around. in fact, it's one of the more expensive ones but rightly so. Not only does this chair offer a great user experience, both in thanks due to the sturdiness and comfort it has to offer, but it also has the added lumbar support in the chair itself for extra comfort and support during prolonged sitting sessions. If you're looking for the best of the best, you're going to have to pay a bit extra for it and that is exactly what we see here with the HERO Gaming Cahir from noblechairs.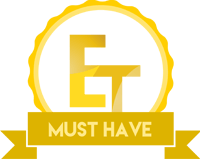 Many thanks to our friends at noblechairs for sending in a sample of their HERO gaming chair.