Introduction
The 1MORE ComfoBuds 2 are looking to be your daily earphones and rightly so! Over the past couple of years, in-ear headphones have become very popular and you can almost guarantee that anytime you go out, you will see someone wearing a pair. 1MORE's latest offering looks to offer a great experience both in terms of performance and for the price to performance ratio that they offer. The features they come with are also second to none! There are 12 EQ presets from Luca Bignardi and Sonarworks, IPX5 water resistance, Bluetooth 5.2 and more. The ComforBuds 2 also feature a fast charge option which will give you 3-hours of listening time off of a 15min charge! Now, if you ask me, that is rather impressive and will make sure you are spending more time listening to your favourite music or game instead of having to keep charging them!
Video Review
Where To Buy
Final Words
I've been using these for a little while now and absolutely love them! While trying to remain unbiased, for the price, these are absolutely amazing! They offer great sound and even have a decent amount of bass for them. Answering calls while using them is effortless as they have a touch function on them, so you simply tap one of the ComfoBuds 2 and it will pause your music and take your call for you. The presets are also very nice as they will allow you to get the most from the ComfoBuds 2 no matter what genre of music you like. Switching between them is as easy as ever with the 1MORE Music app and really just makes the Comfobuds 2 that much more enjoyable. The best part? They are super portable and their carry case doubles as a charger for the ComfoBuds 2 and can charge them up to 3 more times, extending your listening time for 6 hours to 24 and it only takes them just over an hour to complete a full charge in the case! They will easily fit in your pocket and are well worth considering if you are in the market for a new set of earphones!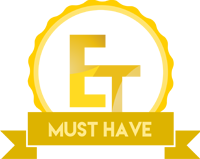 Many thanks to 1MORE for sending in a sample of their ComfoBuds 2 for this review.