be quiet! is known for their dark colour scheme and orange accenting and they surely haven't let us down with their Silent Wings 3 fans. The Silent Wings 3 come in both 120mm and 140mm sizes and each offers a few different variants. There is the normal version, a PWM very, a high-speed version and a PWM high-speed version all of which come in 120mm and 140mm. While some people may find this a bit foolish, I think it's nice to see a company trying their best to cater to everyone's needs. Too many times do we see fans we really like that don't quite come in the specification we require.
Today, we will be taking a look at the 140mm PWM variant. These fans feature a max RPM of 1,000 at 12V and boast a 300,000-hour lifespan. The 4-pion PWM cable is 500mm so should be sufficient to route and hide out of the way in most builds. The fans are also all black except for the be quiet! logo so should fit in with most any build you may have. Why don't we jump straight into it now and start off with a look at the specifications followed by the closer look at the fans themselves!
General Specs
Fan speed @ 12V (rpm)
1,000
Air flow @ 12V (cfm, m3/h)
59.5 / 101.09
Air pressure @ 12V (mm H2O)
1.08
Noise level @ 12V (
dB(A)
)
15.5
Mechanical spec
Dimensions (mm)
140 x 140 x 25
Weight incl. fixed cables (kg)
0.167
Performance & Noise
Air flow @ 12V (cfm, m3/h)
59.5 / 101.09
Air pressure @ 12V (mm H2O)
1.08
Noise level @ 12V (
dB(A)
)
15.5
Lifespan (h / 25°C)
300.000
Electrical specs
Operating voltage DC (V)
5 ~ 13.2
Current consumption (A)
0.06
Accessories
3pin to 4pin 12V-connector
–
Others
rubber & hard plastic mountings
The packaging for the fans is spot on and has most of the more important information one would need to make an informed decision on it. On the front, we have an image of the fan smack dab in the middle. Top left lets us know we have the 1,000 RPM PWM models and over onto the backside is a bit more of the technical information regarding the Silent Wings 3 fans.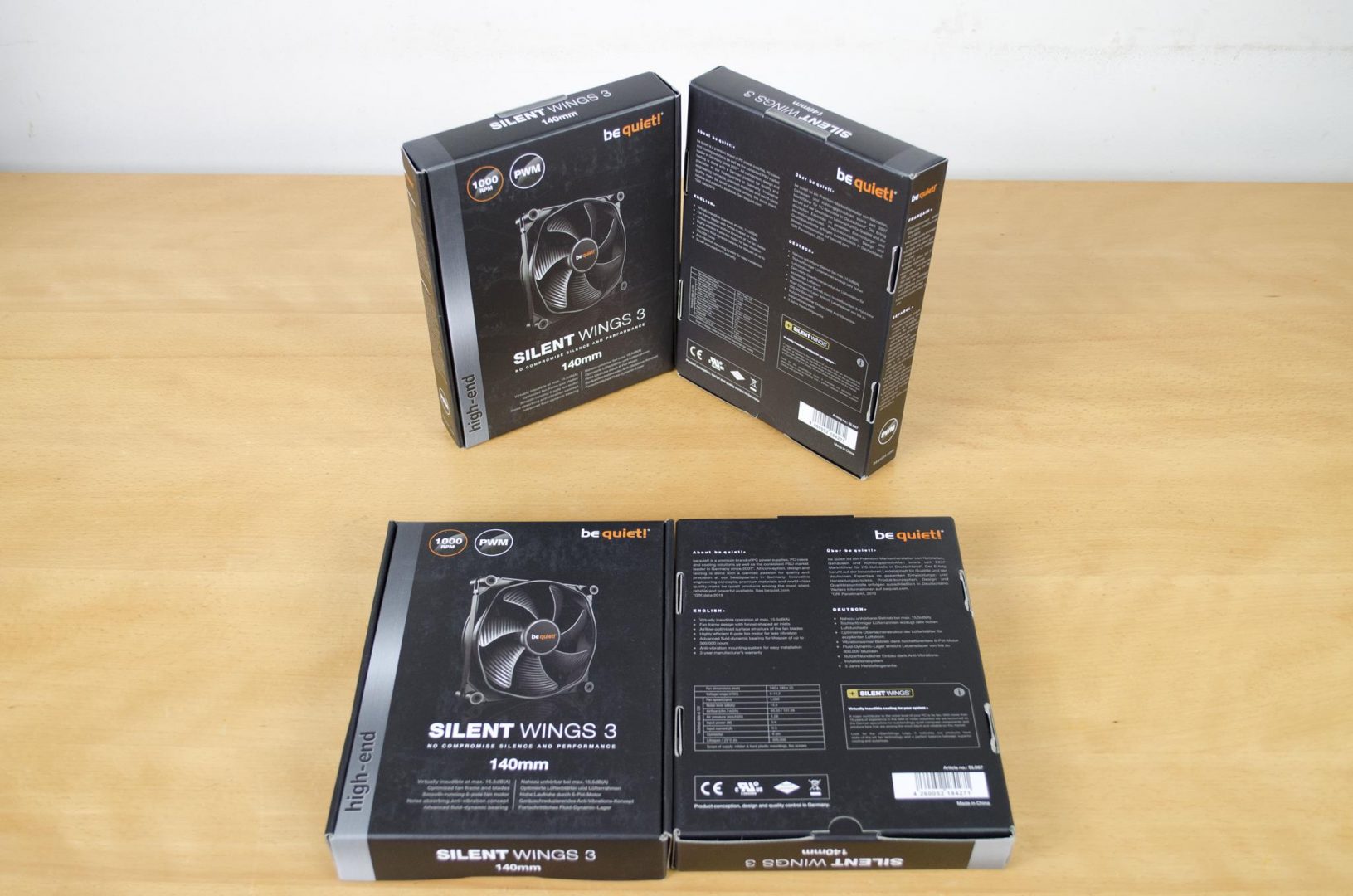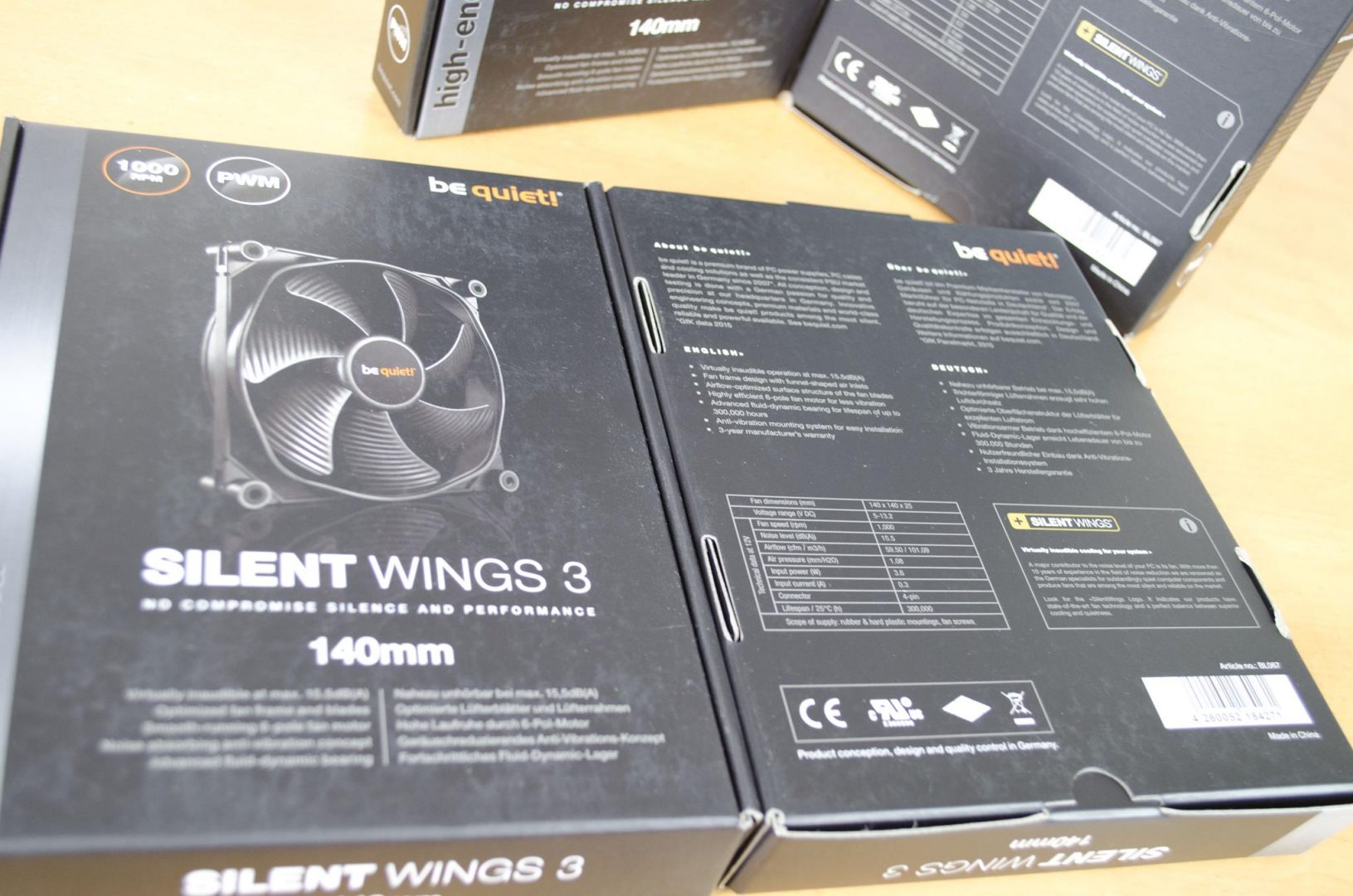 Opening the box up reveals, even more, information.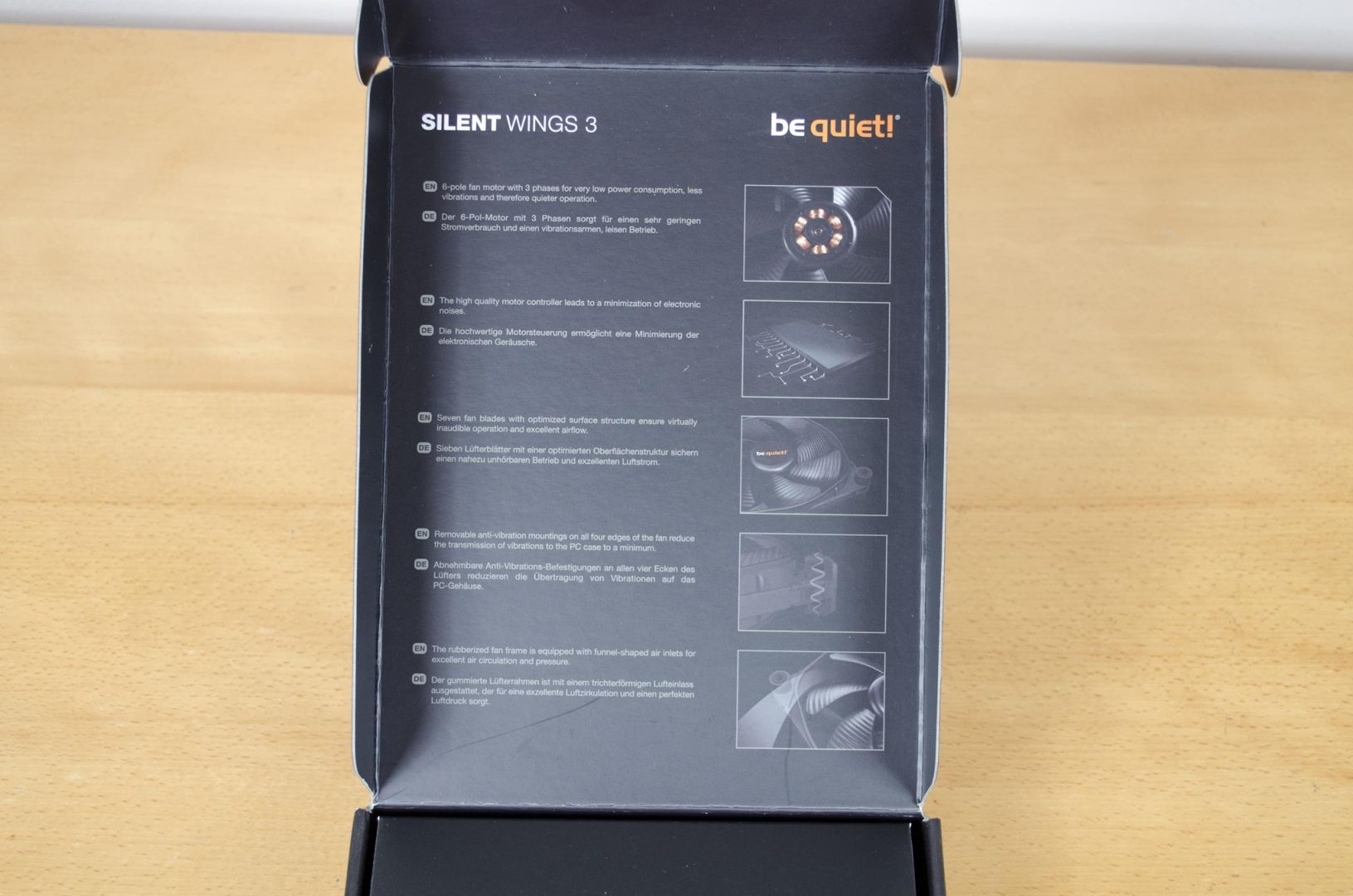 We can also see things are nicely packaged with the fans and accessories being separated.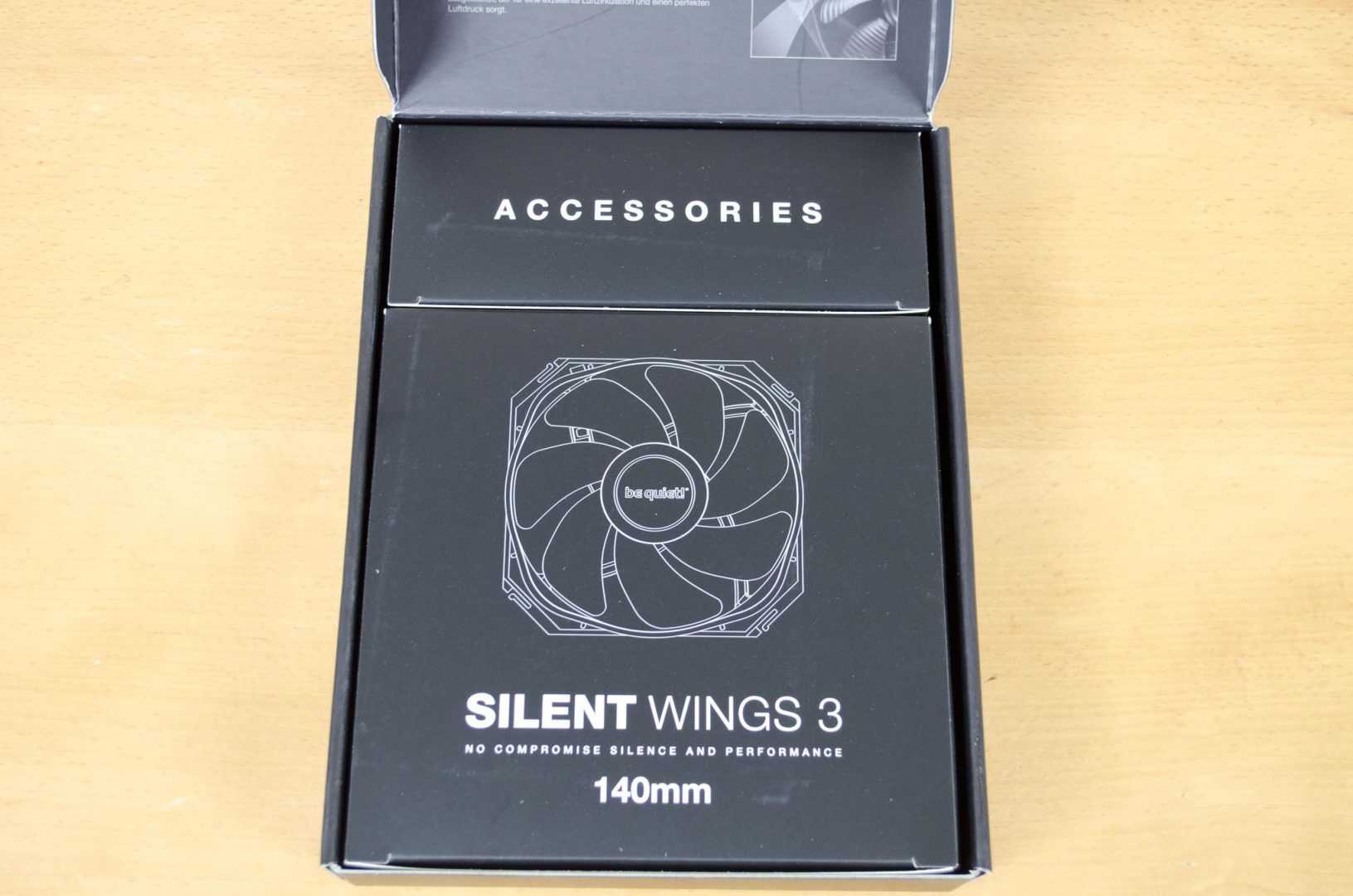 Alongside the fan, users will also find some rubber noise dampeners, screws and rubber and hard plastic mounts. It's fair to say be quiet! have tried to make their Silent wings 3 fans as versatile as possible.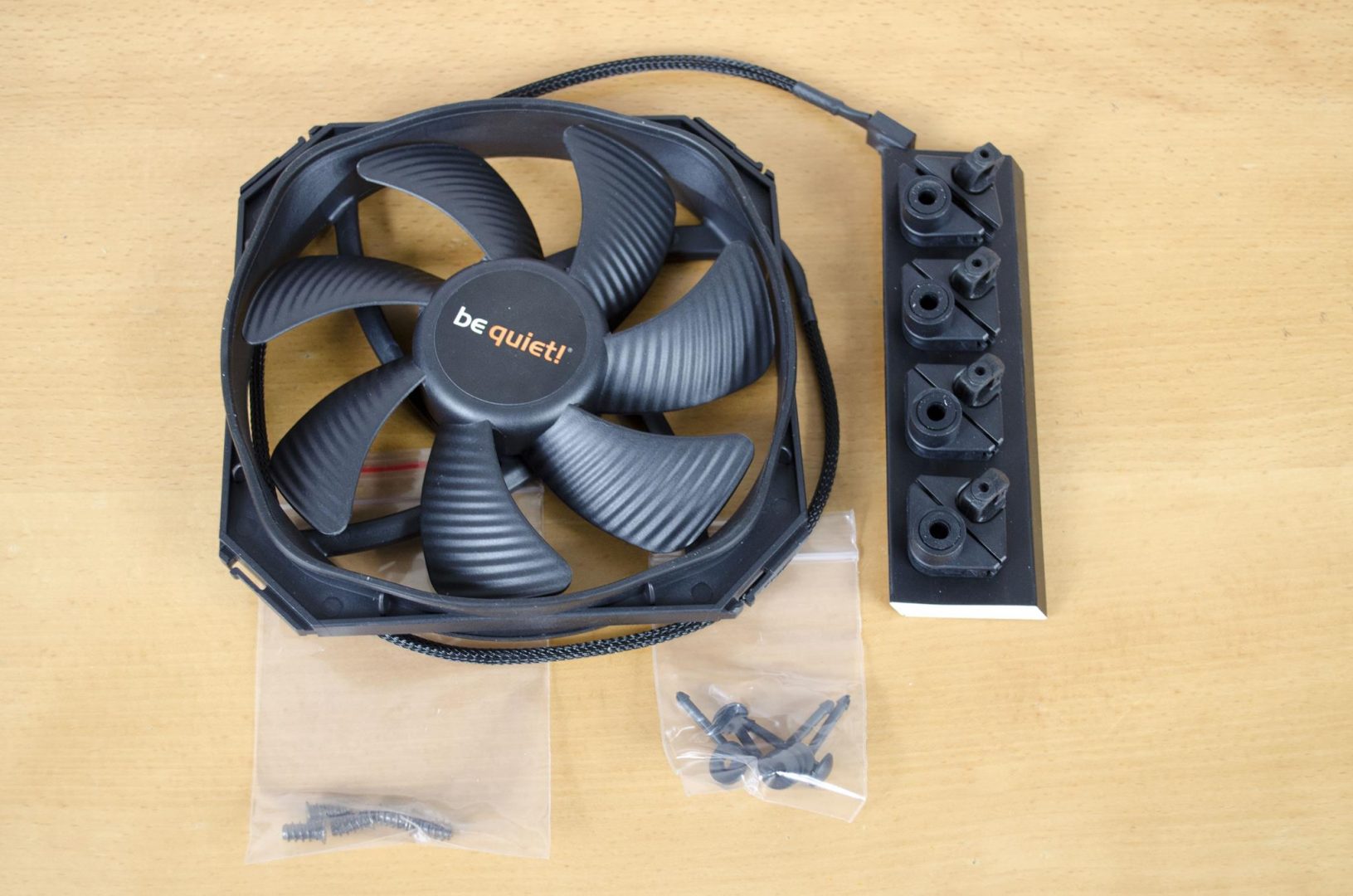 When you first get the fans out of the box, they won't have their mounts on them. They are easy enough to put on though and we will look at that shortly. As mentioned, the whole fan is black which is exactly what we would expect from be quiet! and the only real colour comes from their logo in the middle of the fan on both the back and front. The fan blades have a unique ripple like design to them to help them provide better air flow while remaining as quiet as possible.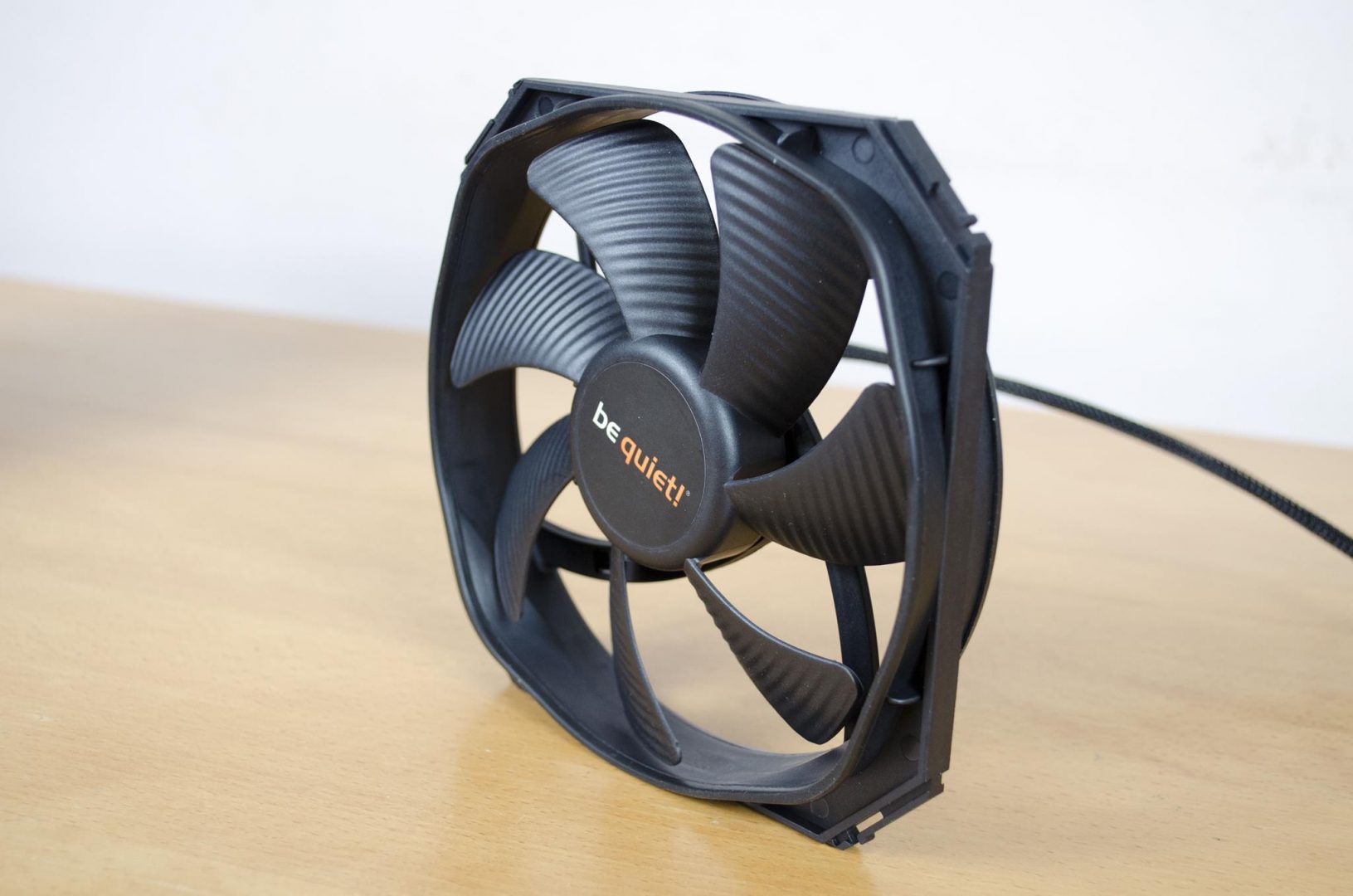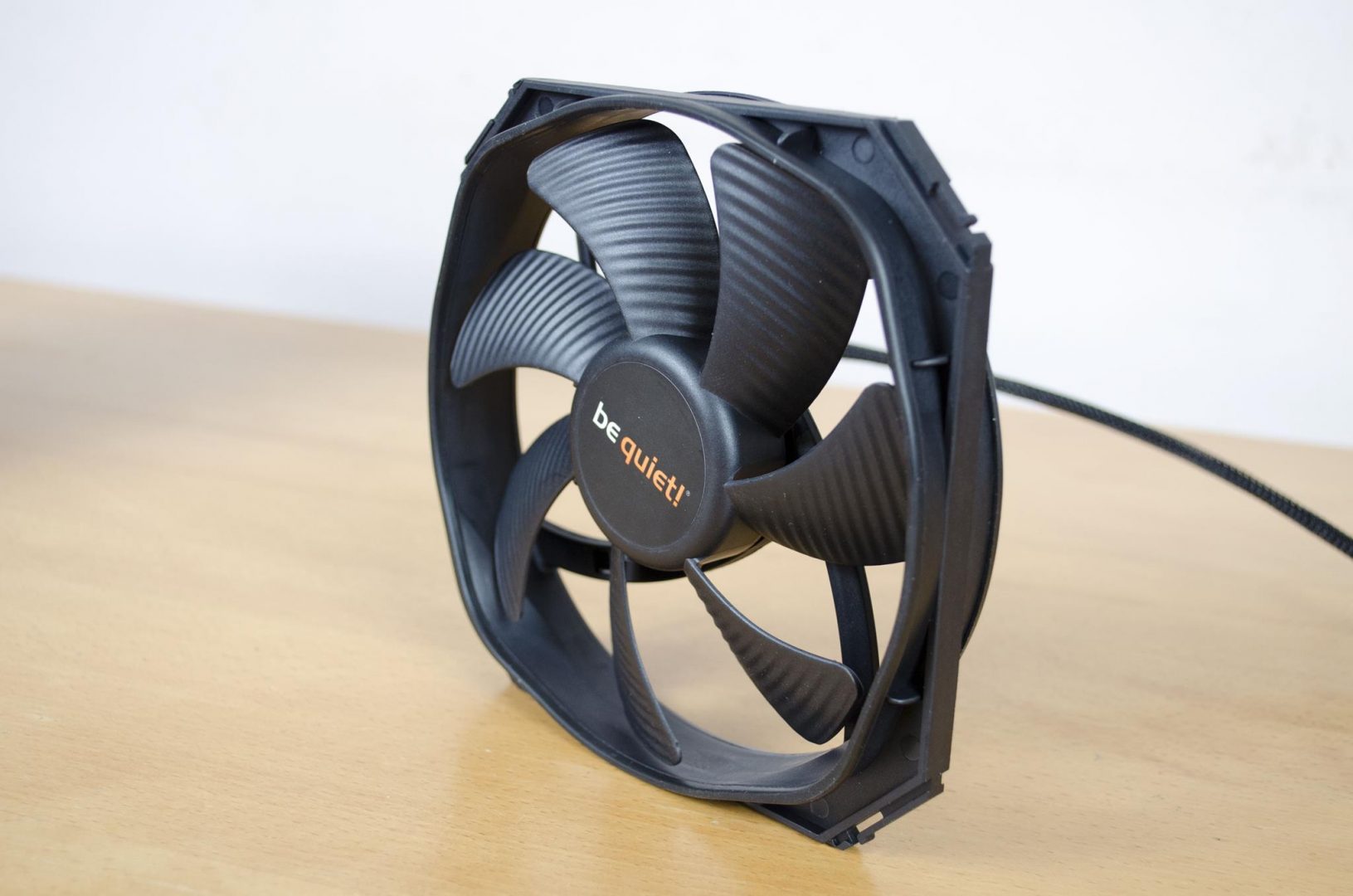 Not much going on over on the back side. WE can see the official model name, DC output, amperage and the RPM of the fan.
In the accessory pack is where you will find the included mounts. The mounts themselves simply slide onto the fan and come in both rubber or hard plastic depending on your needs and wants.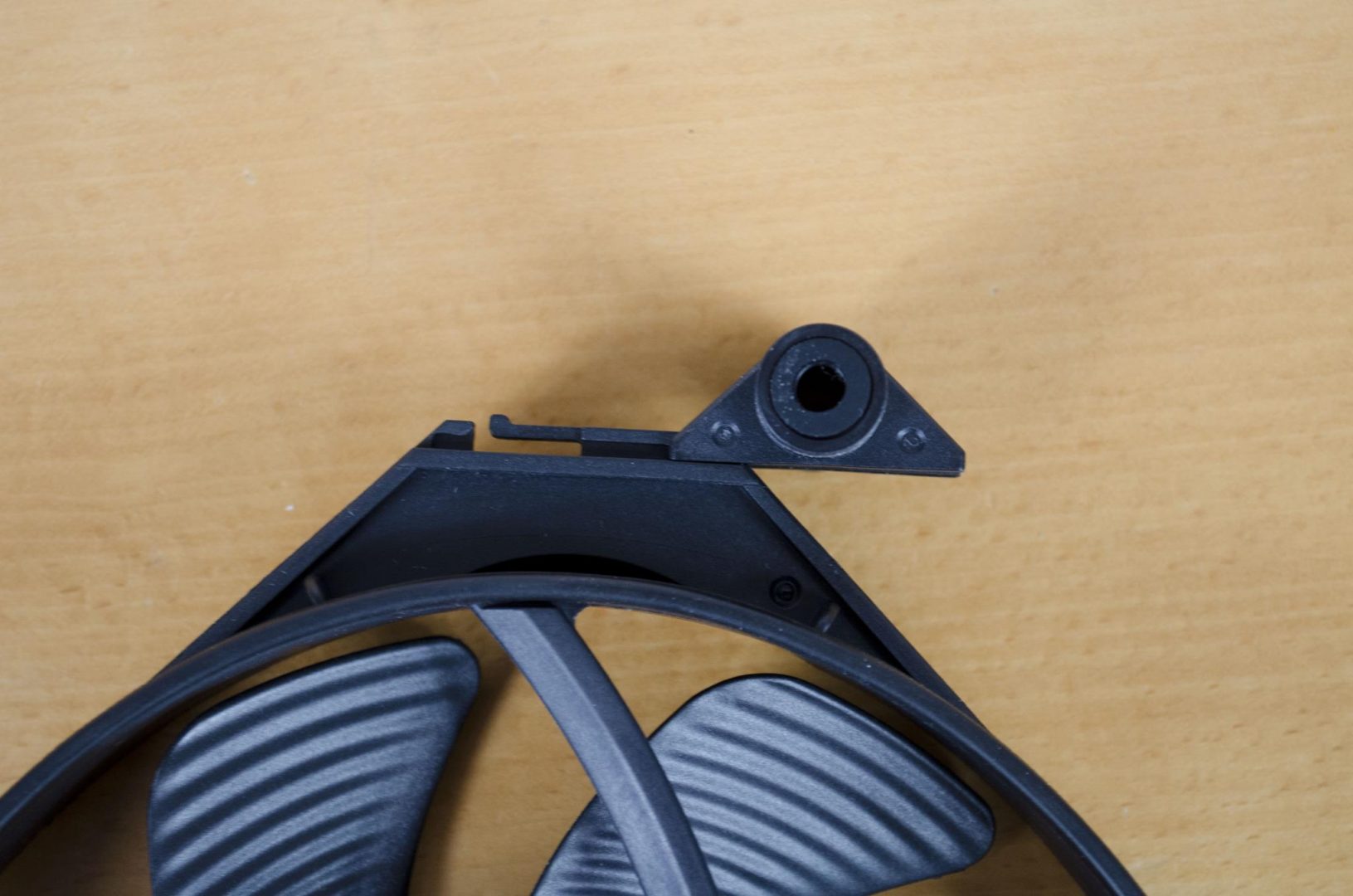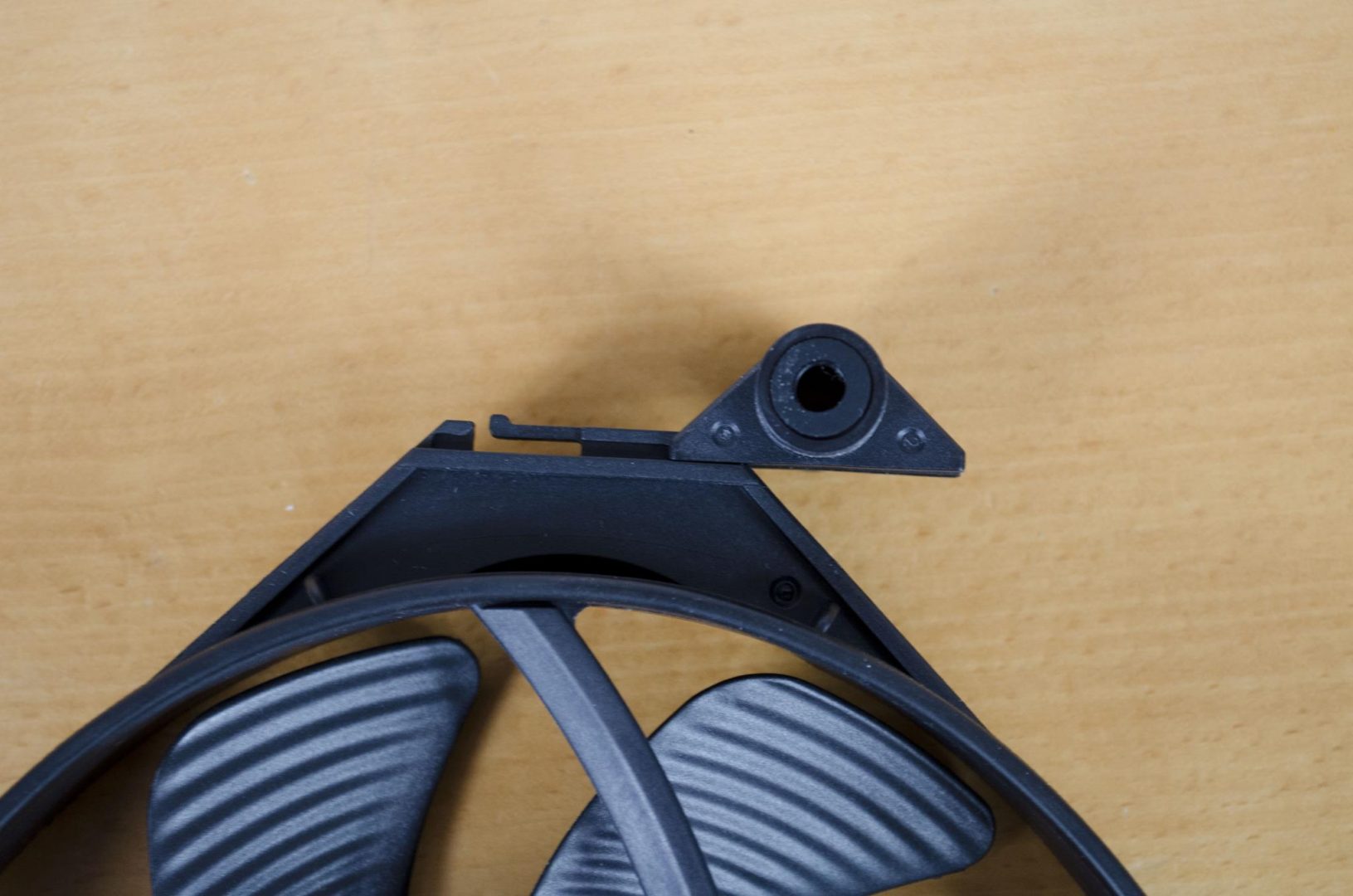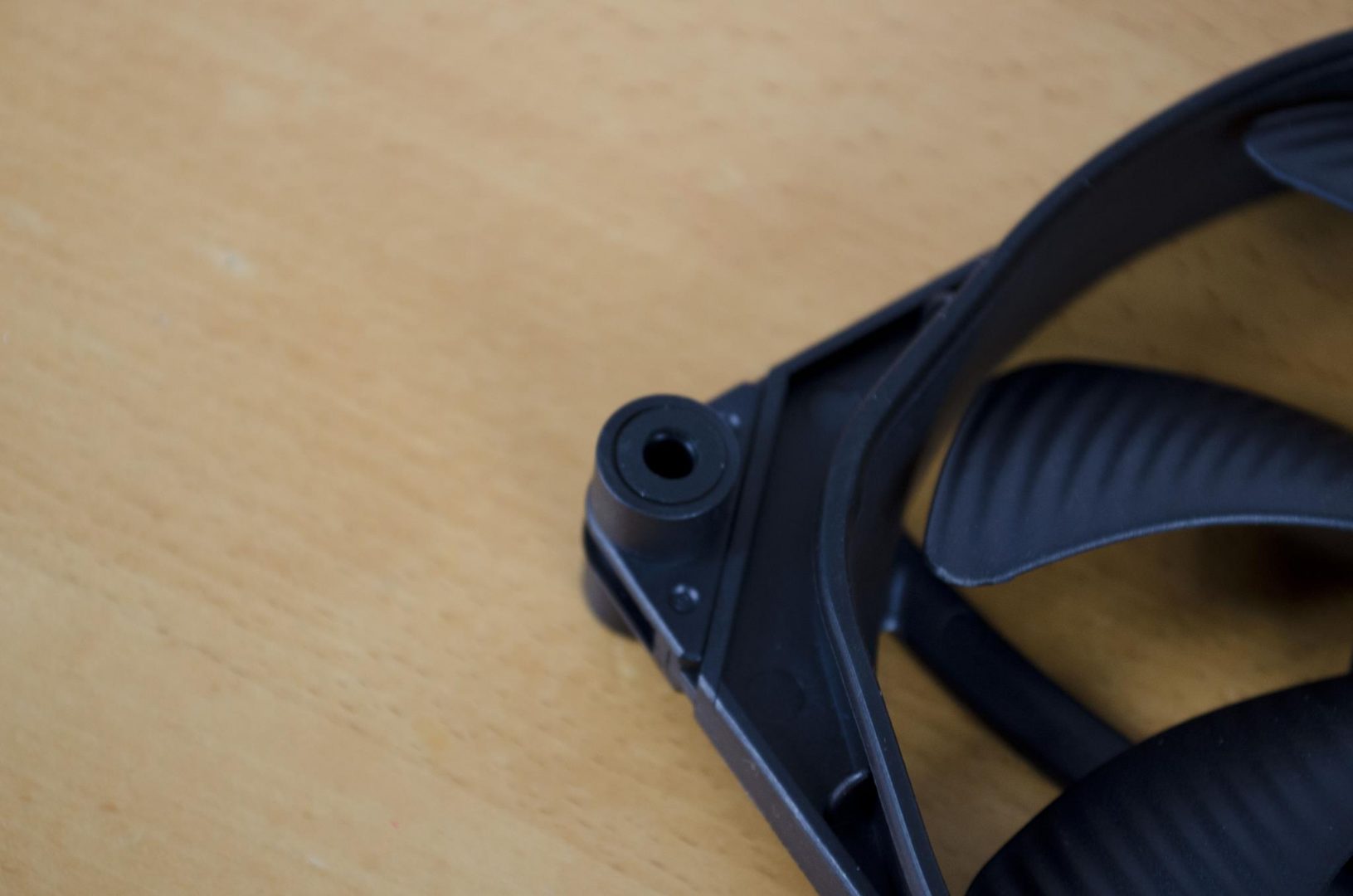 Once the mounts are on, you should be able to put the fan in any space designed for a 140mm fan. Myself, I go with the rubber mounts to help reduce noise from vibration. We can also just barely see in the pic below that the PWM cable is indeed braided and goes into the heat shrink which goes almost into the frame of the fan, meaning very little bare wires are showing. We saw the image of the backside of the fan that the wires that do show still have a black covering so aren't an eyesore and still manage to fit in perfectly with the aesthetic of the fan.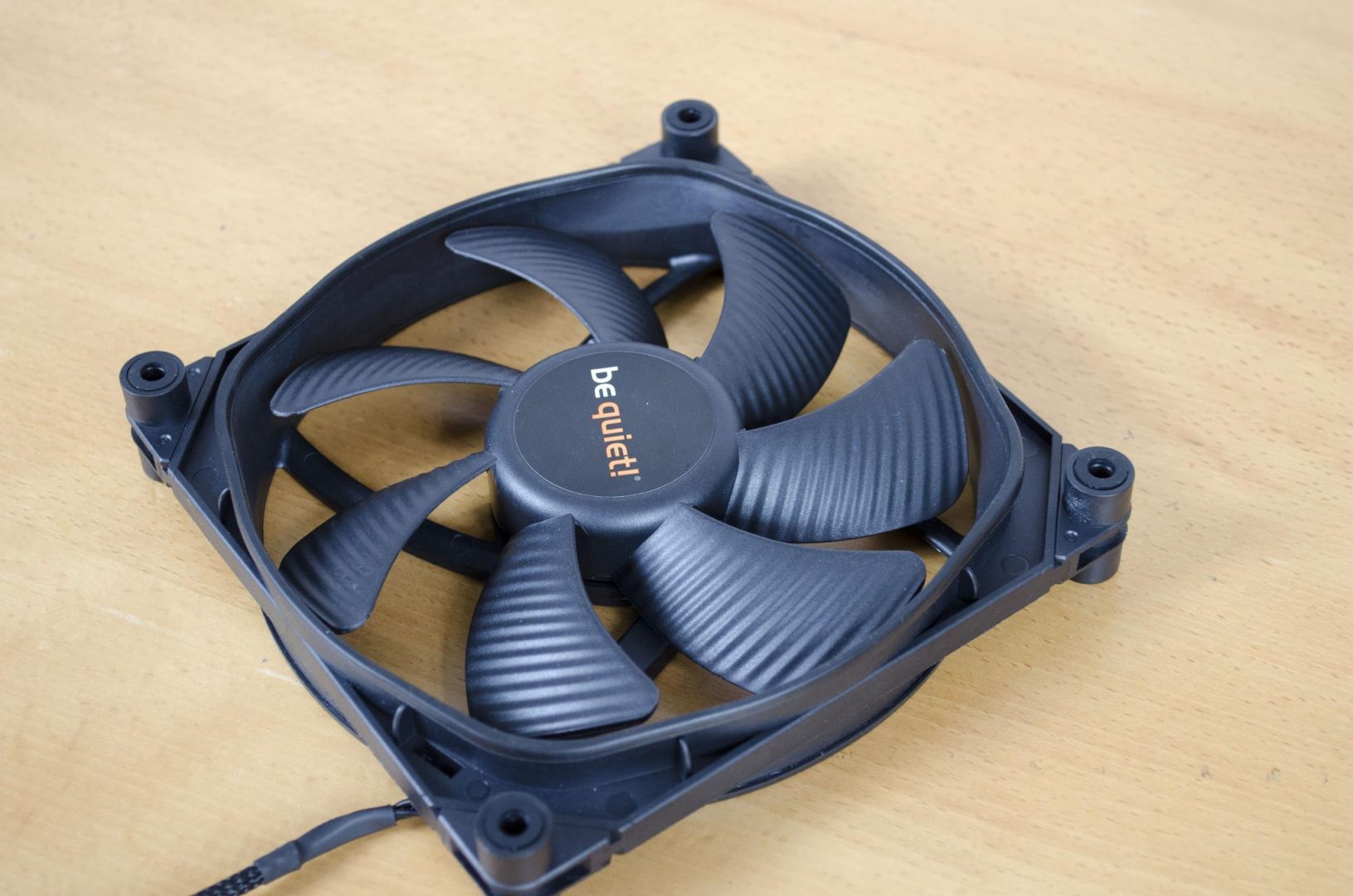 To test the performance of the fans, I used a dB metre to measure sound output and also an anemometer to measure the actual wind flow that a single fan could produce. I used my motherboards BIOS to control the fan speeds for the below testing. When set to low, the fan had an output noise level of 37.9 dB while pushing out 157.8 FT/m of air. When set to high, the fan had an output noise level of 40.4 dB while pushing out 253.8 FT/m of air. These readings are fairly good. While there wasn't as big a jump of air being pushed as we have seen from other fans, the dB levels were much lower and the amount of air pushed at lower levels was quite impressive. At the end of the day, these are 1,000 RPM fans so they are not going to push out as much as a 1,650 RPM 140mm fan, now would we expect them to. The overall dB levels are very impressive, even when you set the fans to full, I couldn't personally notice the difference in noise and just had to accept the dB metres word for it. Kudos to be quiet! for creating some truly quiet fans that still move a good amount of air.
Performance
The performance on offer from the be quiet! Silent Wings 3 fans are quite impressive. These fans aren't designed to push out ridiculous amounts of air, however, they are designed to stay quiet while moving decent amounts of air, which they do great. I was very impressed with the noise or lack thereof from these fans even at full loads I couldn't really notice them. While they may not put out as much airflow as other fans overall, they still move an impressive amount, especially at lower settings. As far as performance goes, the Silent Wings 3 offer an amazing balance of noise to airflow which is truly amazing.
Design
The design is also on point and should fit in with most any build. The all black design is only accented with colour due to the be quiet! logo and some small white text. Even the wire are completely black from the wire itself to the braid and even the heat shrink. be quiet! surely have a telltale aesthetic and the Silent Wings 3 follows in this path. The fan blades have a rippled looking effect to them which will help them to better cut through the air allowing for more airflow while outputting less noise. As always, be quiet! have not let us down in the design department in either aesthetics or performance!
Value
The Silent Wings 3 come in just shy of £20 per fan. While this is definitely quite pricey, especially if you need say 6/8 fans for your PC build, it's more than worth it. These fans are near on silent and look amazing and still manage to produce a good amount of airflow which is essential. For me, the Silent Wings 3 ticks all the boxes and while there are definitely fans out there that will produce more airflow, they are also going to be significantly louder which is not something I am willing to exchange for the better performance. I enjoy mostly silent performance from my PC and that to me is something worth paying the extra premium from. So, when it all boils down to it, this is a fair case of you get what you pay for and with the be quiet! Silent Wings 3 you are paying for good airflow and reduced noise output!
"What it all boils down to is deciding whether or not you want to enjoy a quiet PC or not. The Silent Wings 3 fans offer near silent operation, even at full load and still manage to produce a good amount of airflow."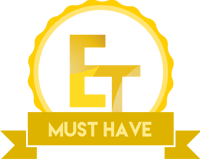 Many thanks to be quiet! for sending in their Silent Wings 3 fans for this review.