Today, we will be taking a look at the ASUS ROG CLAYMORE mechanical gaming keyboard. ROG is ASUS' branding for their line of extreme hardware generally catered to the Gaming or Enthusiast communities. ROG has long been known to offer some of the best performance for the products they have in their catalogue. There was once a time when the ROG branding was only found on select motherboards and graphics but now, you can find it on peripherals and monitors as well. ROG has continued to carry the top of the line products and is a name you can trust and rely on. One of the cool things ASUS has incorporated into their ROG brand at the moment is the inclusion of their AURA LED system. AURA allows users to take full advantage of the ROG RGB products and even allows them to be linked together and have the effects daisy chained from one product to another.
The ROG CLAYMORE features Cherry MX switches which are available in a couple of different flavours. The Claymore also features RGB LEDs and can make use of the ASUS AURA software and even be linked to other hardware and peripherals for the daisy chain lighting effect. One thing that is very unique was the removable Numpad that can not only be removed from the keyboard with ease, it can also be put on either side of the keyboard and simply just slides into place. There are no additional wires for the Numpad as it uses a unique plug that clips into place when attached to the keyboard. There are also a whole host of other features and functions that we will cover throughout this review.
Specifications
Connectivity Technology

Wired, USB 2.0

OS Support

Windows® 10
Windows® 8.1
Windows® 7

Dimensions

450 x 145 x 45 mm

Weight

943 g with cable

Contents

1 x Claymore keyboard 80%
1 x Claymore keyboard 20% (numerical keypad)
1 x USB cable
2 x ROG pouches
2 x ROG logo stickers
User documentation

Note

[Hot Keys]Profile switch:
Fn + 1/ 2 / 3/ 4/ 5/ 6: Profile 1 – 6 (6 is default profile)Lighting effects switch:
Fn + Right or Fn + LeftBrightness level:
Fn + Up: Brightness up (5 levels)
Fn + Down: Brightness down (5 levels)Color customization:
Fn + Delete: Red increase (10 levels)
Fn + End: Green increase (10 levels)
Fn + PageDown: Blue increase (10 levels)ROG SYNC (sync Aura lighting effects between Claymore and Aura-enabled mouse):
Fn + PrintScreen
*Only available when Armoury software is activated.
*Synchronization will take about 10 seconds.Motherboard fan speed control:
Fn + "+" or Fn + "-"
*Only available when Fan Xpert software and Armoury software are activated.On-the-fly macro recording:
Step 1: Fn + Right-ALT to start recording
Step 2: Fn + Right-ALT to end recording
Step 3: assign Macro KeyWindows key lock:
Fn + Windows key
*Not available under Armoury software Claymore lighting page.Repeat acceleration:
Fn + F1: 1X
Fn + F2: 2X
Fn + F3: 3X
Fn + F4: 4XOverclocking & Booting-up Hot Keys (ROG KeyBot II S5 mode)
Boot-up: Long press on ENTER
Boot-up and overclock CPU: Long press F11
Boot-up and overclock memory: Long press F12
Boot-up and enter BIOS: Long press DELETE
Clear CMOS: C + L + R
*Please plug keyboard to the dedicated USB socket found on your ROG motherboard.
*Only available when KeyBot II software is activated and switched on.
One of the first things I noticed was actually the design and aluminium frame. From the second you get this keyboard out of its packaging, it has a high-grade and quality look and feel to it. When fully assembled it looks like a standard keyboard with its Numpad, though you easily see where the Numpad connects to the main part of the keyboard. Looking back at the specifications, you will also notice there is a load of secondary functions some of the keys may have. For instance, you can change the lighting effects by holding the FN key and hitting either the left or right keys. Wanna change the LED brightness hit the FN key and either up or down. You can also set Macros on the fly, lock the windows key and if you have the appropriate software installed ( Fan Xpert / Armoury) you can even control your motherboard fan speeds right from the keyboard!
Each key features its own individual LED and as you can see on some of them, they also have their secondary functions printed on the side of the key that will be facing the user. While not a default font, the font used on the keys is easy to read and shouldn't cause user's any problems.
As mentioned, the Numpad is easy to remove or switch from one side to the other. Simply remove the rubber protector on the corresponding side of the keyboard and Numpad then simply slot the Numpad into the keyboard and the gold contacts will connect and it will light up and be useable. That's right, no extra wires or anything, it just simply sits into place on either side of the keyboard and is usable straight away.
While I am a fan of having a Numpad for day to day use, I must say not having to take it with me should I attend a LAN party is a nice thought. I never use the Numpad for gaming so being in a situation where that is all I was planning on doing, I would be more than happy to not have one and the CLAYMORE makes that as easy as simply lifting it up out of place and putting it to the side.
I have personally never seen a Numpad on the left side of the keyboard and while I can't imagine ever having mine on that side, I do imagine it may be quite useful for those who are left-handed.
When the Numpad is removed you have a standard 80% keyboard at your disposal. As mentioned this would come in handy for LANs where space can be an issue.
The Numpad is 20% of the keyboard and has a nice big roller on the top that not only allows you to change the volume on your PC, you can also mute the volume instantly by clicking the wheel down.
As mentioned, the ROG CLAYMORE features Cherry MX switches and our sample had the brown variant. Brown switches are great for gaming on and aren't that bad for typing on, it really just depends on what you are used to and prefer. You can also get the CLAYMORE with red, black or blue Cherry MX switches.
ASUS even went as far as to make sure their 'ROG Eye' logo was LED backlit and can by synced with the overall effect of the keyboard.
Flipping the keyboard over with the Numpad attached and we can see where the detachable USB cable plugs in. There are also some cable routeing options on either side of the plug. On the bottom are some fairly big rubber pads that will help the keyboard from sliding around on your desk and towards the top are some flip out feet.
ASUS have also made sure that we know this is the ROG CLAYMORE keyboard even if it is flipped upside down for whatever reason.
The USB simply plugs into the socket on the keyboard and once inserted won't just fall out.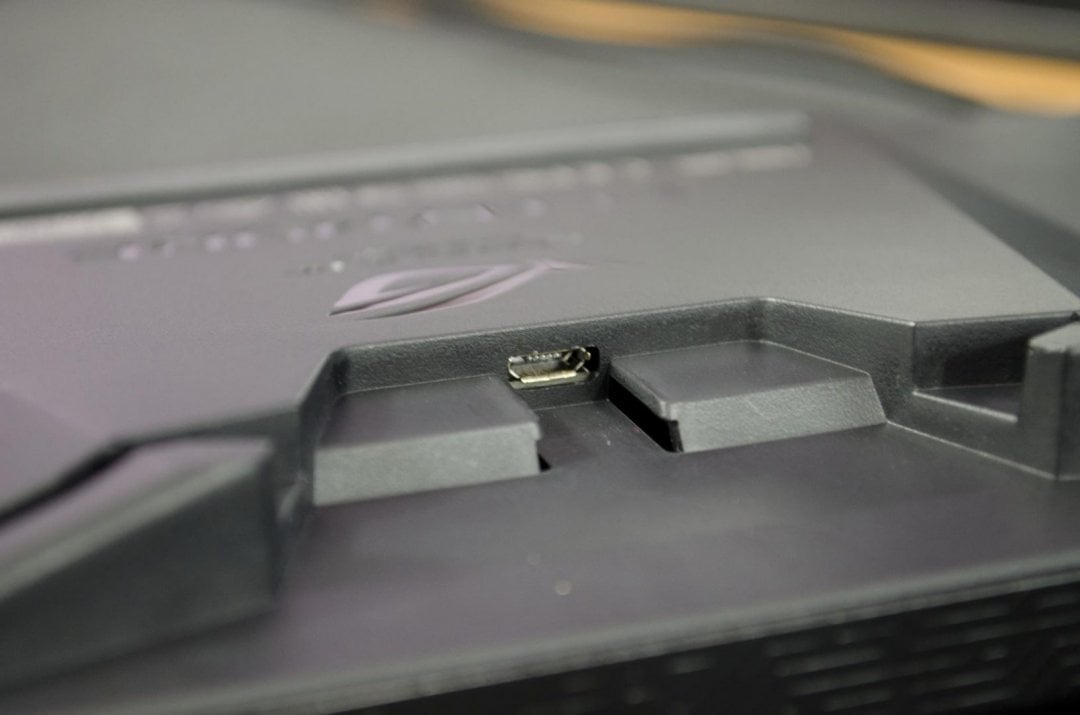 The feet which offer a more ergonomic feel also have rubber pads on them to ensure they don't slide around on your desk either. Raising the keyboard a bit like this also helps to fight fatigue from prolonged periods of use.
AURA RGB LED Preview Video

Users wanting to make full use of all the customisation options available for the CLAYMORE will want to download the Armoury software from the ASUS website. The Armoury can be used to customise the keyboards profiles, macros and lighting. There is also a cool STATS tab that will let you see how many times you click certain buttons when gaming.
There are a number of preset lighting effects you can choose from and it is as easy as picking a colour on the wheel to change the colour. Users who are more advanced can also choose to make their own custom effect. As you can also see, there is a box to sync the keyboard and mouse should you have a compatible mouse plugged in as well.
Those of you who use macros will now what to do here. Simply click on Record to get things started.
If you want to see what key you use most while gaming, head on over to the STATS table and click record and go play your favourite game. The STATS can also let you know what your keystroke per minute is which is a cool little feature to have.
I have thoroughly enjoyed my time with the ASUS ROG CLAYMORE especially as I had it paired up with the Gladyus II, X99 Strix motherboard and the Strix RX 480 GPU. While some will say the RGB craze is going a bit overboard, I always have fun playing with it, even if I keep my LEDs to a single static colour for normal use. The ASUS AURA software is fun to play with, easy to understand and offers some great effects. Even without all the flashy RGB'ness, the CLAYMORE is still a great keyboard so let's wrap this review up.
Performance
While there is only so much ASUS can do in the performance department after using Cherry MX switches, they have still managed to up the overall performance thanks to the inclusion of some pretty impressive features. Adding some easy to use secondary features to keys thanks to the FN key is always a plus, especially when they can allow you to do things like change fan speeds and even overclock your CPU! The Cherry MX switches are tried and trusted and it really just comes down to which switch type you prefer as they all offer great performance depending on your needs. The on the fly Macro editor is sure to come in handy for serious gamers and the volume scroll wheel is a handy feature for just about anyone who uses a PC. I've personally become accustomed to having a volume wheel on my keyboards and will not buy one without it, plain and simple. The detachable Numpad also adds another whole realm of performance. From a purely aesthetic performance point of view, the AURA LEDs on the CLAYMORE, when combined with other AURA compatible hardware, are truly amazing and easy to use.
Design
The first+ thing I am going to touch on is the removable Numpad. Not only can the keyboard be used with or without it, you can also attach it to either side of the keyboard. This is a feature I have yet to see any other manufacturer incorporate into their products and something I hope we start to see more of in the future. Being able to place the Numpad on either side is a whole new level of customisation and one that I hope catches on in the future. Numpad aside, the CLAYMORE features an aluminium frame with Mayan-inspired detailing which looks amazing. If normal RGB LEDs aren't enough for you, then please do make full use of the AURA software and buy other compatible hardware and link them all together and sync the lighting across them all. Being able to sync your peripherals lighting alongside your motherboard and graphics cards is amazing and while fun to play with and look it, is a surefire way to help show off your rig!
Value
The CLAYMORE comes in at around £200 depending on who your favourite retailer is. While this is personally the most expensive keyboard I have ever had the pleasure of using, it is worth going back through the review and noting all that it has to offer. From the detachable Numpad to being able to sync the RGB LEDs with other compatible hardware, it has loads to offer. To top it all off, ASUS have gone with the tried and trusted Cherry MX switches and an aluminium frame which adds durability in a stylish form. ASUS must have spent a lot of time designing this keyboard and as such it surely demands a higher price tag than others and is sure worth it. If you are looking for a standard keyboard, look elsewhere. However, if you want a top of the line gaming keyboard with amazing functionality, pony up the money and get the CLAYMORE!
"The ASUS ROG CLAYMORE is unlike any other mechanical gaming keyboard I have ever seen. From the detachable Numpad to the AURA LEDs, it offers amazing looks while also remaining top of the class in performance."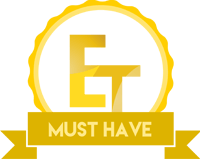 Many thanks to ASUS for sending in their CLAYMORE keyboard for review.