Introduction
While we have seen an increase in the price of memory and storage solutions, this has not stopped companies like Crucial from upping their games and releasing new products. Today, we will be taking a look at one of Crucial's newest SSD's by way of the BX300. Having previously reviewed some Crucial SSD's, I was looking forward to seeing how the BX300 would stack up against them and the competition. Crucial has been around for some time and uses their own Micron memory to offer some great products that are reliable and offer great speeds. If you are in 2017 and you still don't have an SSD in your PC or Laptop, the time is now! There is a reason SSD's are becoming increasingly popular and we are going to find out just why very soon!
The BX300 comes in a few different capacities, 120GB, 240GB and 480GB. One thing that is nice to see is all sizes offer the same read and write speeds which isn't always the case. A lot of times lower storage capacity SSD's will have slower speeds than that of the higher models but Crucial has managed to combat this. With stated Read speeds of 555MB/s and Write speeds of 510MB/s the BX300 is said to offer some serious speeds for a standard 2.5′ SSD. Let's just hope it can live up to these when it comes time to test.
Product Specifications
Brand
Crucial
Form Factor
2.5-inch internal SSD
Total Capacity 
240GB
Warranty
Limited 3-year
Specs
Crucial BX300 240GB SATA 6Gbps 2.5″ Internal SSD • 555MB/s Read, 510MB/s Write
Series
BX300
Product Line
Client SSD
Interface
SATA 6.0Gb/s
Device Type
Internal Solid State Drive
Unit Height
7.0mm
Form Factor
2.5-inch (7mm)
Package Content
Crucial BX300 2.5″ (7mm) SSD, 7mm to 9.5mm spacer, Acronis® True Image™ HD certificate
Closer Look
The BX300 Follows the same design we have seen from the past few Crucial SSD's. IT comes in a box not much bigger than the SSD itself.
On the back of the box, we have a small list of contents, one of which is a data migration software key which will help you to transfer your files over to your new SSD with ease. One thing that would have been nice to see is the rated Read and Write speeds which seem to be completely left off the packaging.
The Drive itself is in a silver casing which features a blue sticker on the topside.
On the bottom side of the BX300, we have the MDL, P/N, and S/N alongside the Firmware and capacity. Again, no stated read or write speeds, something I feel would have been a nice addition.
The BX300 is a standard SATA 6Gb/s 2.5′ SSD and can be easily connected to most laptops and/or computers these days.
The CrucialBX300 utilizes a 3D-MLC-NAND and an SMI 2258 controller which have also been paired up with some DDR3 DRAM to offer the stated speeds.
Performance
CrystalDiskMark
Anvil
AS SSD
Conclusion
While we were unable to attain the rated speeds of 555MB/s Read and 510MB/s write, our results weren't that far off, especially those of the CrystalDiskMark testing. While it is always a shame to not hit the rated speeds, it is nothing new. Testing systems will vary and as long as we are in the neighbourhood of the rated speeds, we won't complain too much. Looking back at the results and the BX300 is currently the fastest single SSD I have had the opportunity to test. Overall, the results were close across the different benchmarks used, CDM results are generally a bit higher than the other software used which was the case here again with the BX300.
The 3D-MLC-NAND, SM 2258 Controller and DDR3 DRAM are doing a great job at offering some very decent speeds. As this is a standard 2.5″ SATA SSD, the obtained speeds are what we would expect and again, topped our results here at Enos Tech. Crucial has been in the game for awhile and knows how important little tweaks can be and the BX300 is proof.
Coming in at around £80 here in the UK at the time of review, the BX300 is fairly priced. If you are looking for an SSD from a company you can trust, which also comes back by a 3-year warranty then the BX300 may just be for you. The addition of the Data Migration software only adds further value to the BX300 and makes it well worth your hard-earned money!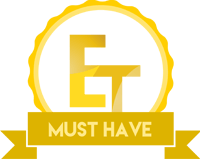 Many thanks to Crucial for providing a sample of their BX300 SSD for this review.