Deepcool at Computex 2023 – Air Coolers, AIO Coolers, Power Supplies, and an Amazing Case!
While Deepcool didn't have the most products on display at Computex 2023, they did have some pretty nice stuff. The main focal point is their Morpheus case. If the name rings a bell, you may also remember that RIOTORO also had a case called The Morpheus a few years back. Naming aside, Deepcool seems to be focusing on offering a lot of its products in both black and white which is always nice to see.
The main air coolers on display were from their new 'Digital range'. All of these coolers feature a digital temperature display on the top and a subtle amount of RGB. These coolers all look very similar but do have a few minor differences. We will start from left to right:
AK400 Digital – A smaller tower cooler with 4 heat pipes and a single fan.
AK500 Digital – A thicker tower cooler with 4 heat pipes and a single fan.
AK500S Digital – Similar to the AK500, but a bit slimmer and offering similar performance.
AK620 Digital – Dual fin stack arrays with 2 fans and 6 heat pipes for the ultimate air cooling experience.
The AK620 is going to offer the best cooling performance out of all of these new 'Digital' coolers. The dual fin arrays and 6 heat pipes will really help to draw the heat off your CPU and the pair of fans will help to dissipate said heat from your PC case.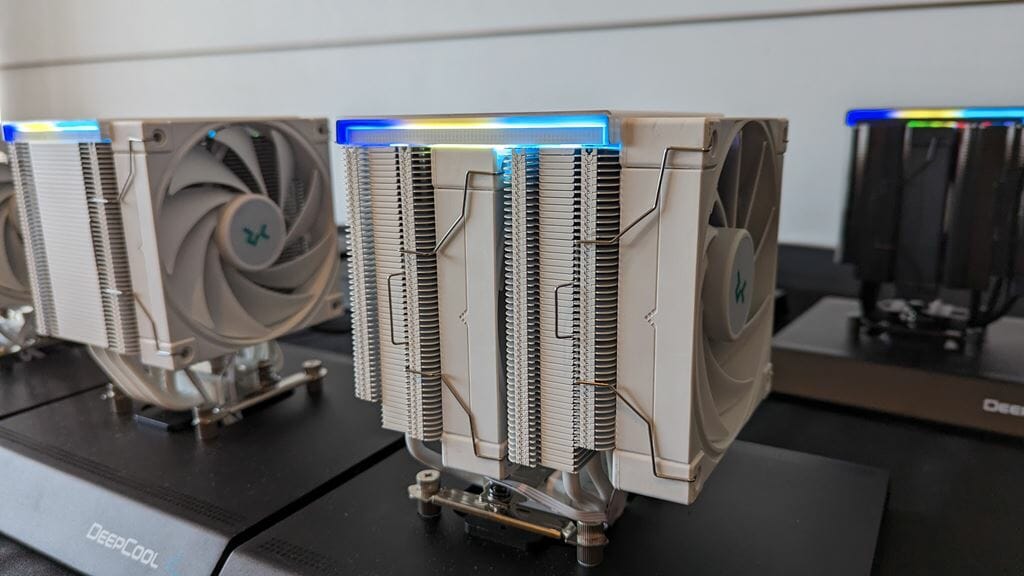 Considering how big the top is, the display is rather small. While there is no problem reading it, one would think they may have made it a bit bigger. Personally, I would venture a guess that they next model will have a full-on customizable screen here, but that is only speculation on my part!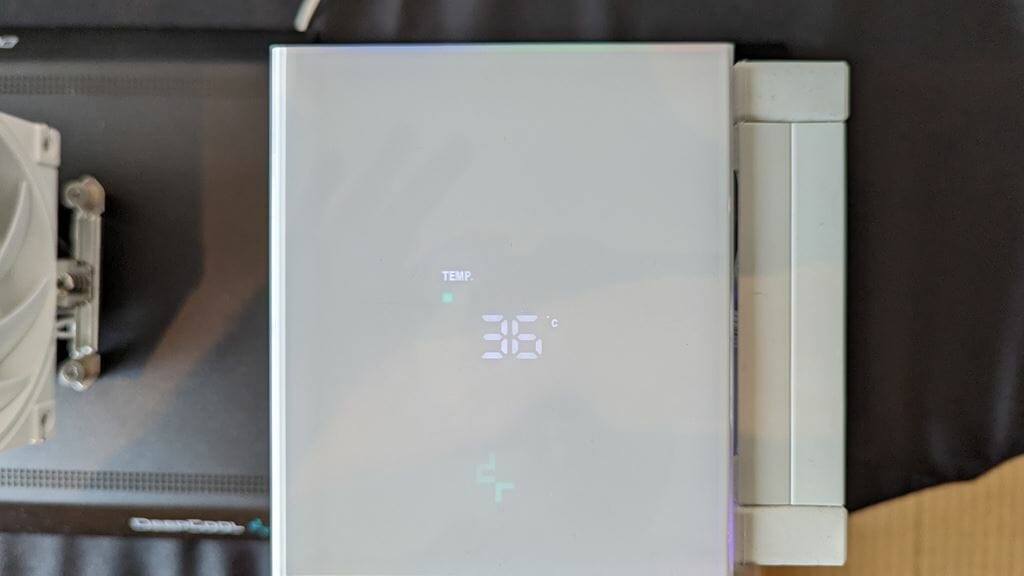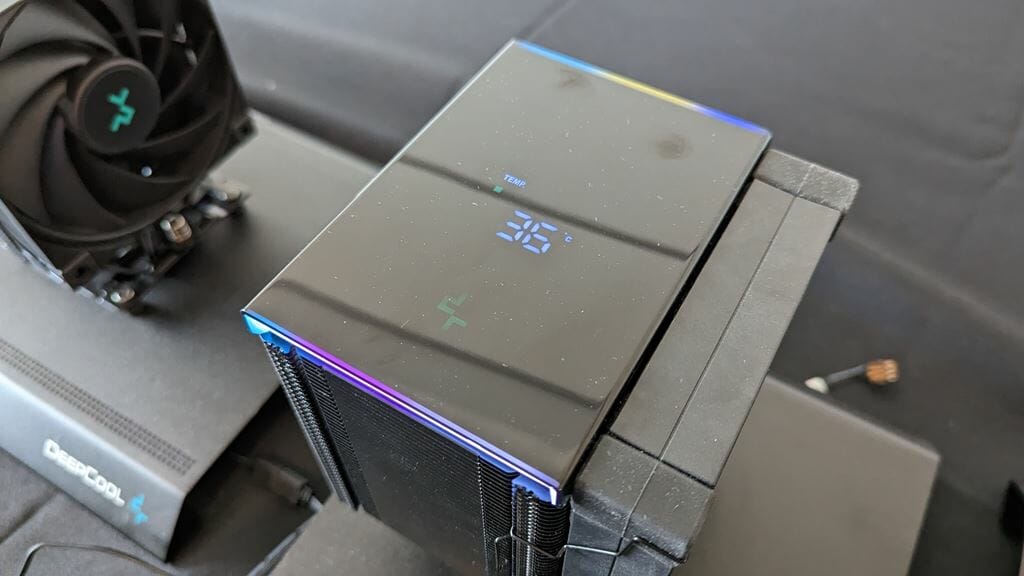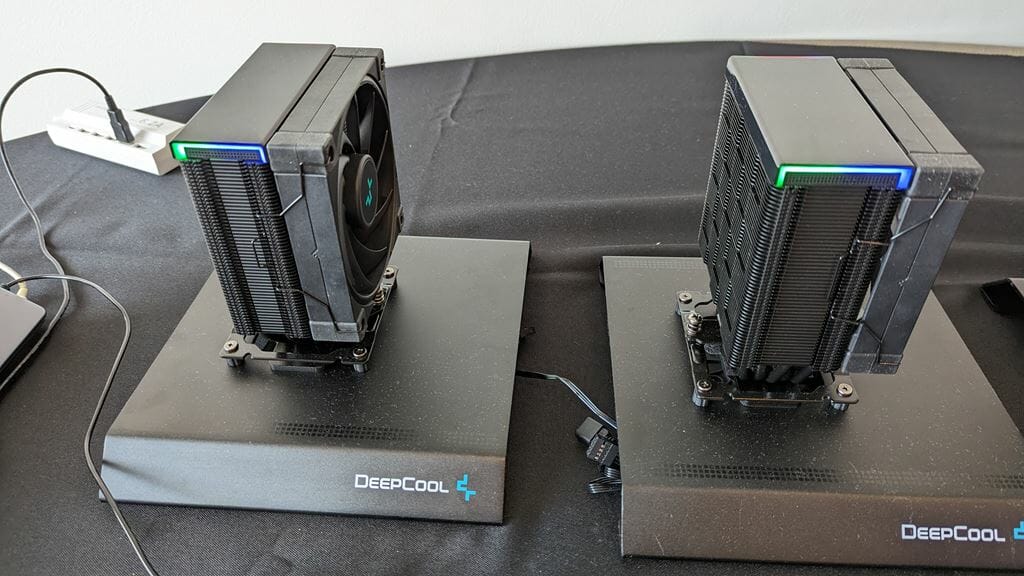 The AN600 is a top-down CPU cooler that also helps to provide some airflow for the RAM modules in most builds.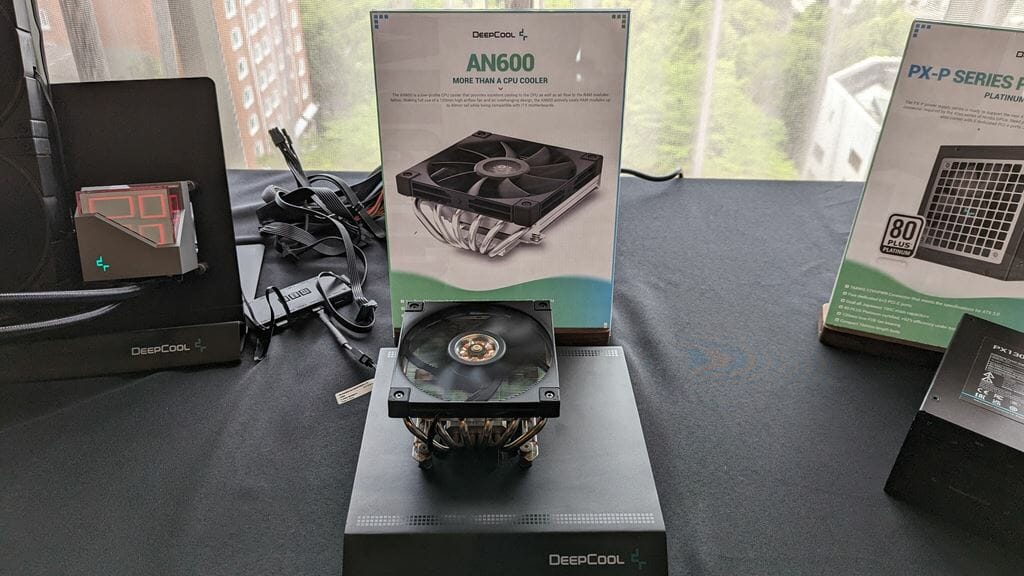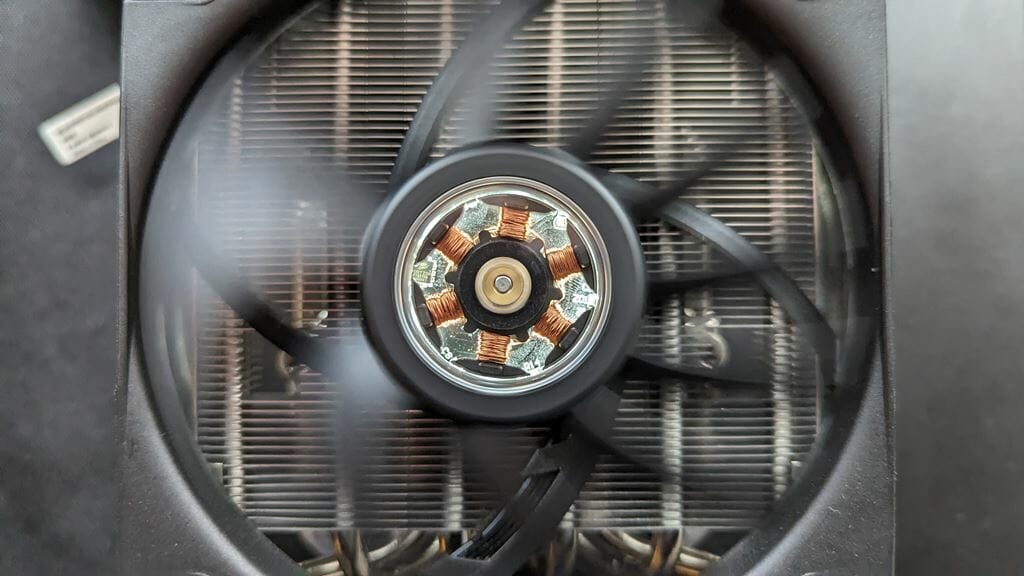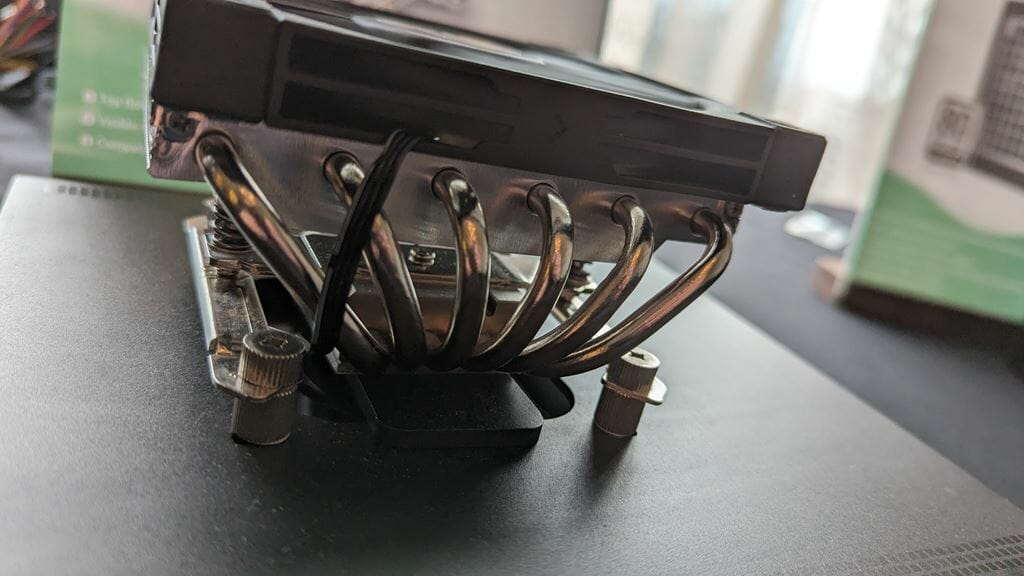 Deepcool had their PX1300P on display and this thing is an absolute beast! It features 1300W of power and has an 80PLUS Platinum rating.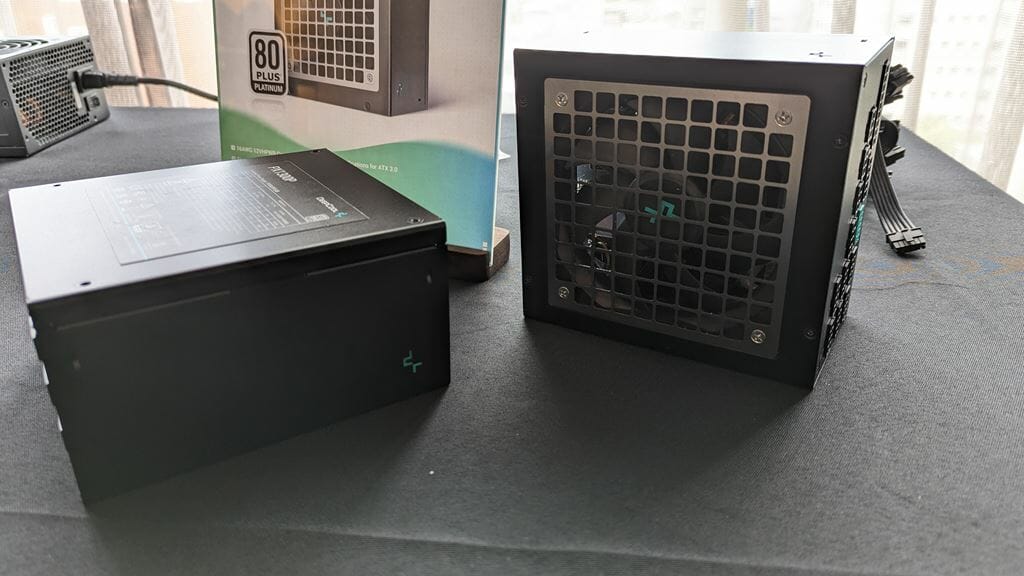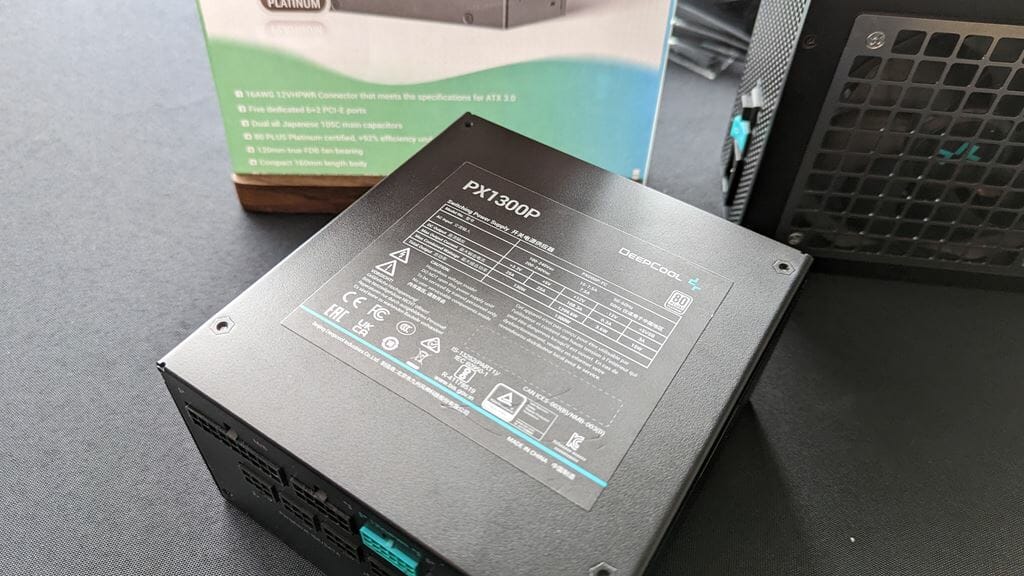 Of course, this is an ATX 3.0 PSU and is compatible with PCIe5 and NVIDIAs 12Vh power connectors. It also has plenty of hookups for a load of components and hopefully more than what most people would actually need.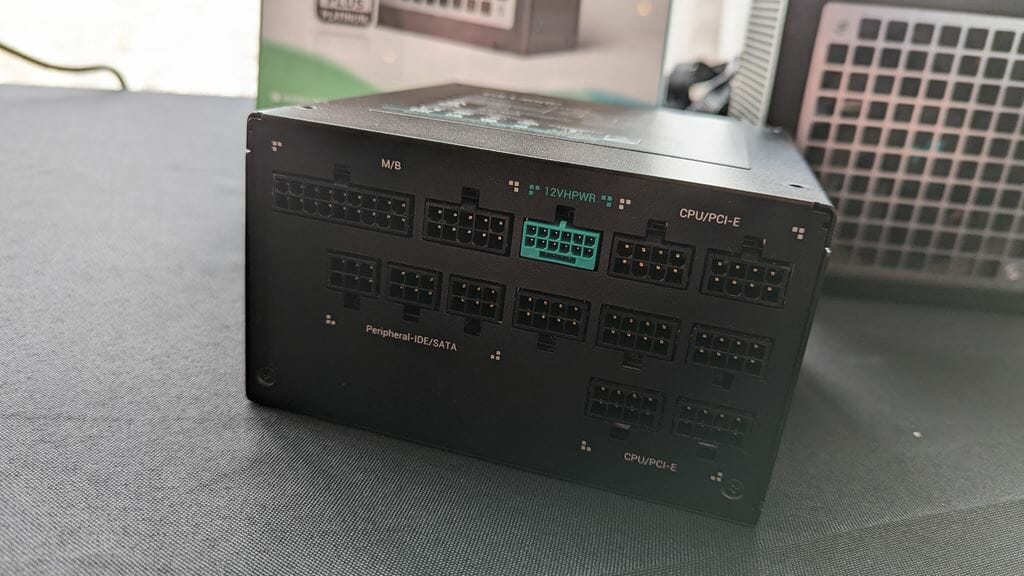 One of the big things we saw at Computex 2023 was 420mm AIO CPU Coolers and Deepcool was right on track with their new LT820.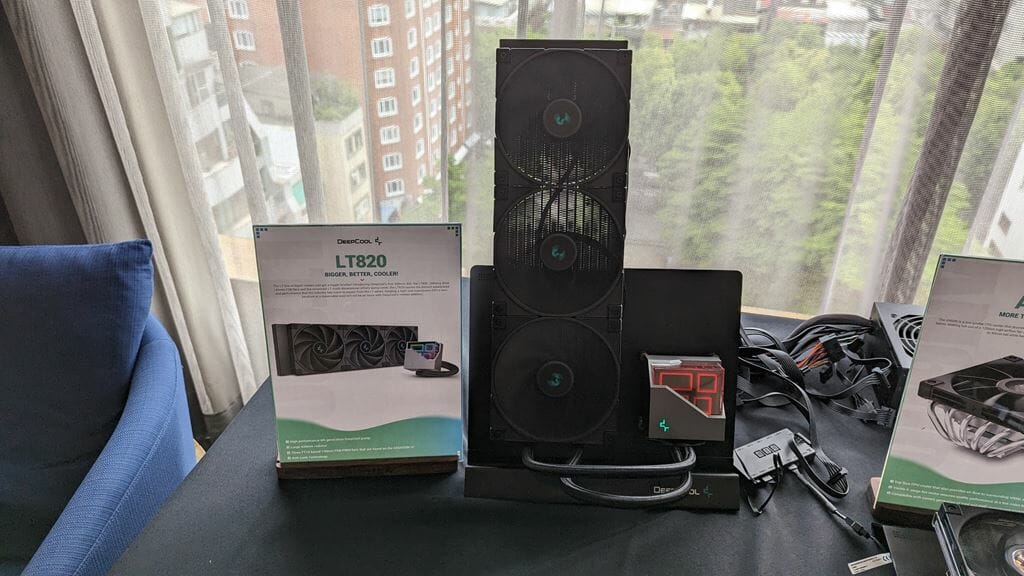 This absolute unit of an AIO Cooler is going to offer some pretty impressive temps and should be able to handle most consumer based CPUs with ease.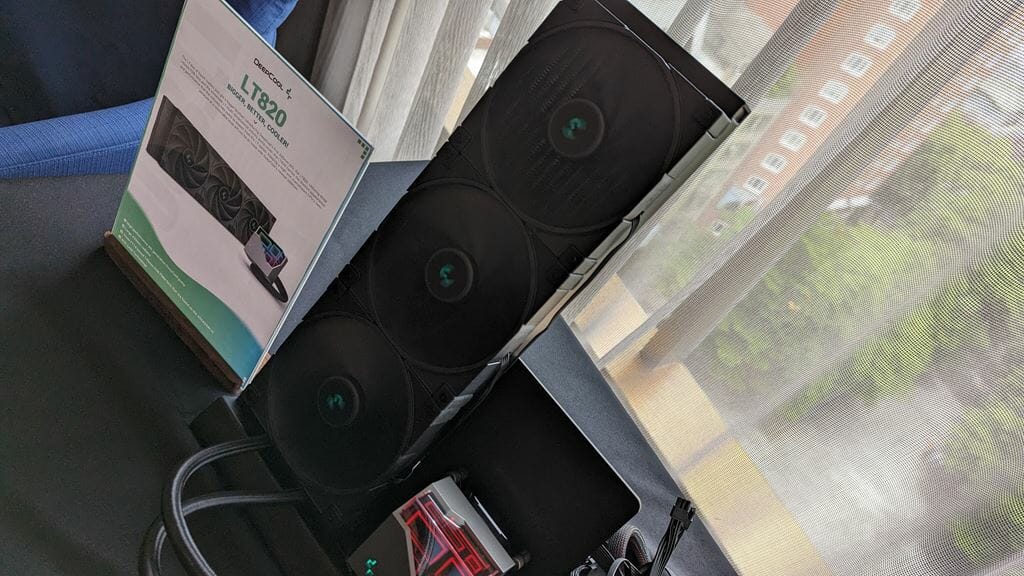 It still features their unique pump cover as well which we have seen on previous models. Almost like a very unique infinity chamber-type cover.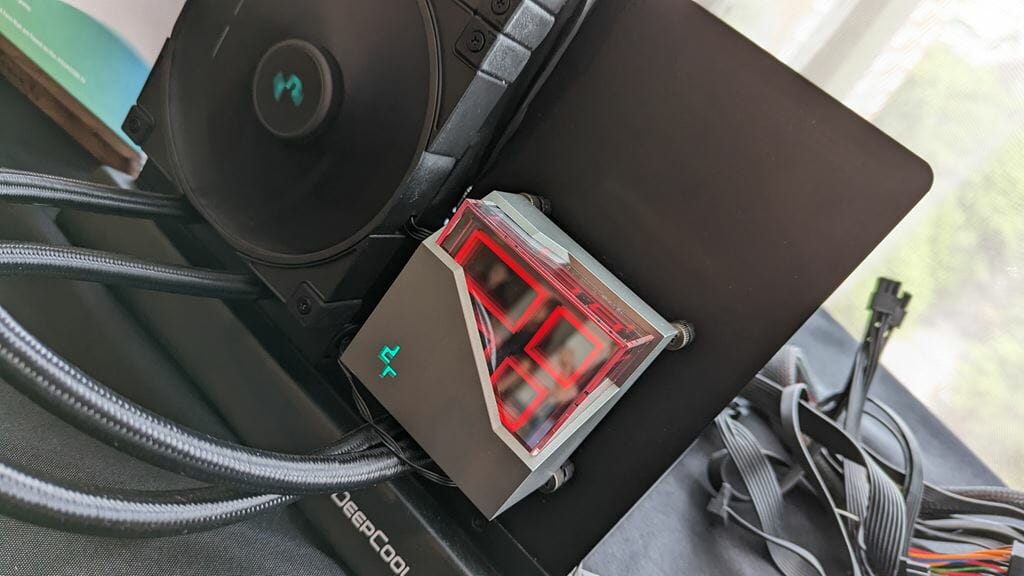 Deepcool Morpheus
And now for the star of the show, the Deepcoler Morpheus! As you can, this case is going to offer loads of flexibility when it comes to the individual users' needs.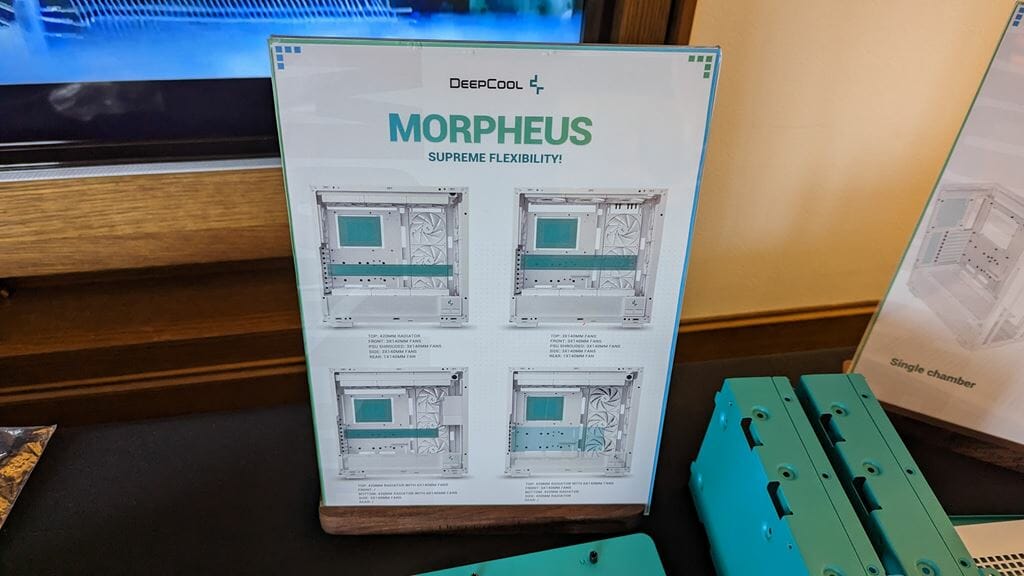 This will be case that you will need to assemble on your own and for good reason. Th Morpheus is pretty much like 2 cases in one, offering insane levels of customization.
The Morpheus will allow users to have either a single chamber case or a dual chamber case depending on their needs. As you can also see, it comes with two separate back pannels as well to allow for easier customization.
Just about every single piece on the Morpheus case can be taken out, given the user the choice to decide what they need!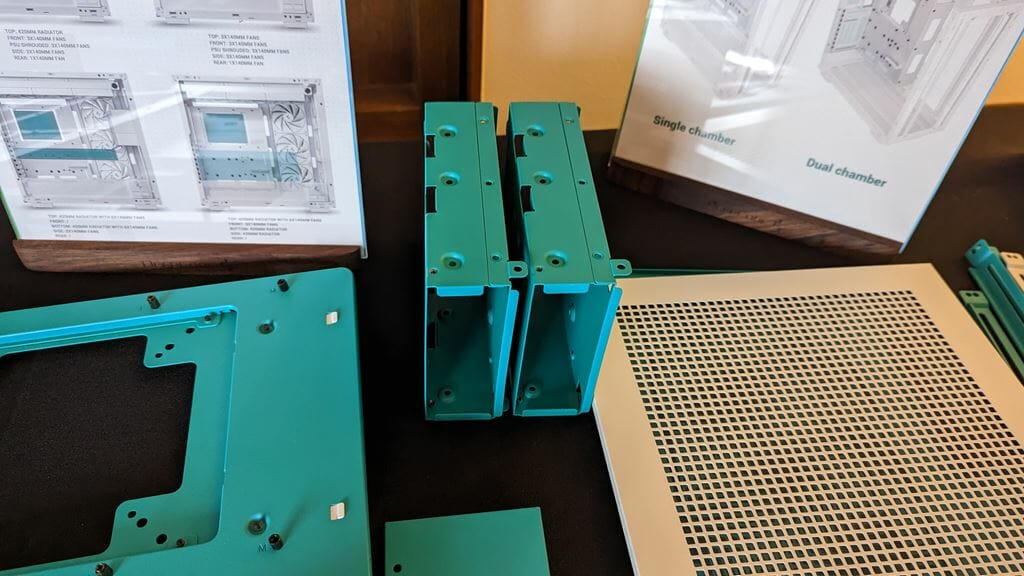 Deepcool had two complete builds set up to show off just what was possible. The white version they had on hand was a single chamber design which has a nice PSU shroud and plenty of room for cooling and components.
The black build showcased what the dual chamber design would look like. As you can see there is now PSU or shroud at the bottom and instead, a pair of absolutely massive fans!
The best part is that should you change your mind after building one way or the other, you will still have all the parts needed to switch things around. While I will admit it most take a good bit of time to go from one style to the other, it is nice to have the option to do so readily available.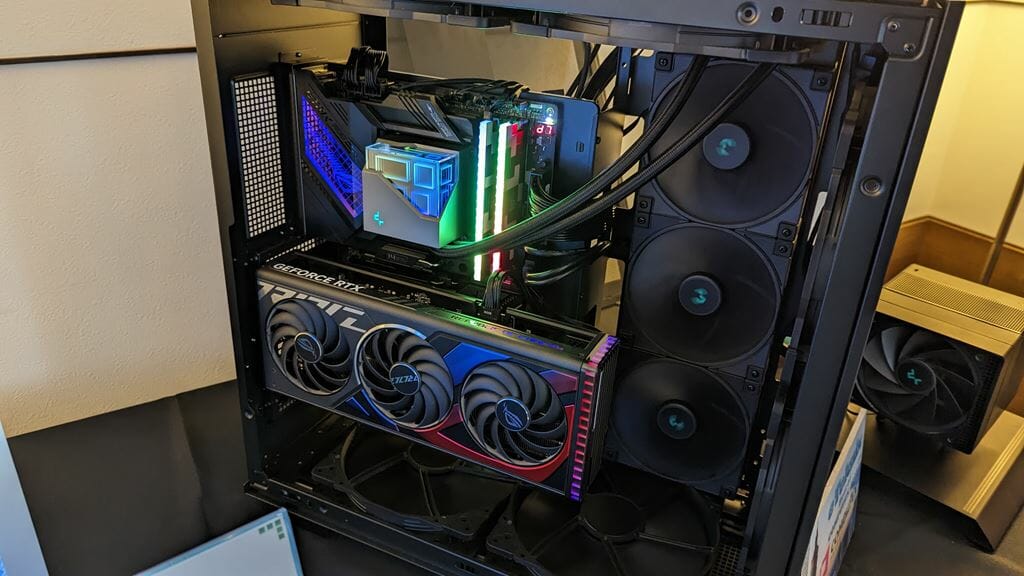 Deepcool showcased some great products but it is definitely the Morpheus that is the fan favorite. I really can't wait to see it out in the open and see what people can do with it. Who knows, we may also get our hands on one for review!
Please make sure to check for more of our Computex coverage in our EVENT COVERAGE which will be coming in the next couple of days!