Introduction
ID-COOLING has released a new cooler named DASHFLOW 360 XT LITE White. It has quite a long name. This thing is becoming a norm these days with brands coming out with quite lengthy names of their coolers. In case you wondering what LITE means in the name, there is another version of this cooler named DASHFLOW 360 XT. It has better specifications compared to LITE versions and it comes with one extra fan to harmonize the system look plus it has A-RGB fans and those fans have double ball bearings whereas the fans in the LITE versions have fluid dynamic bearings. Anyhow, coming back to the cooler, it is also available in black edition. The following features are listed:
Advanced Pump Design
Superb Cooling Performance
Synchronizes with motherboard RGB
Stylish Premium Sleeved Tubing
Universal Compatibility
Easy Installation
Speaking of compatibility this cooler is compatible with Intel LGA 1700/1200/115x/20xx and AMD AM4/AM5 sockets.
Price:                                                    Seems like this product is being released in the market at the time of this writing. ID-COOLING has informed us that its MSRP is USD $129. Its PKR pricing would be 36500/-
Specifications
Packaging and Unboxing
There is a paperboard-made outer packing box. The packaging itself is quite stylish and gives a premium feel. There is a picture of the cooler on the front page. Above mentioned features are stated here.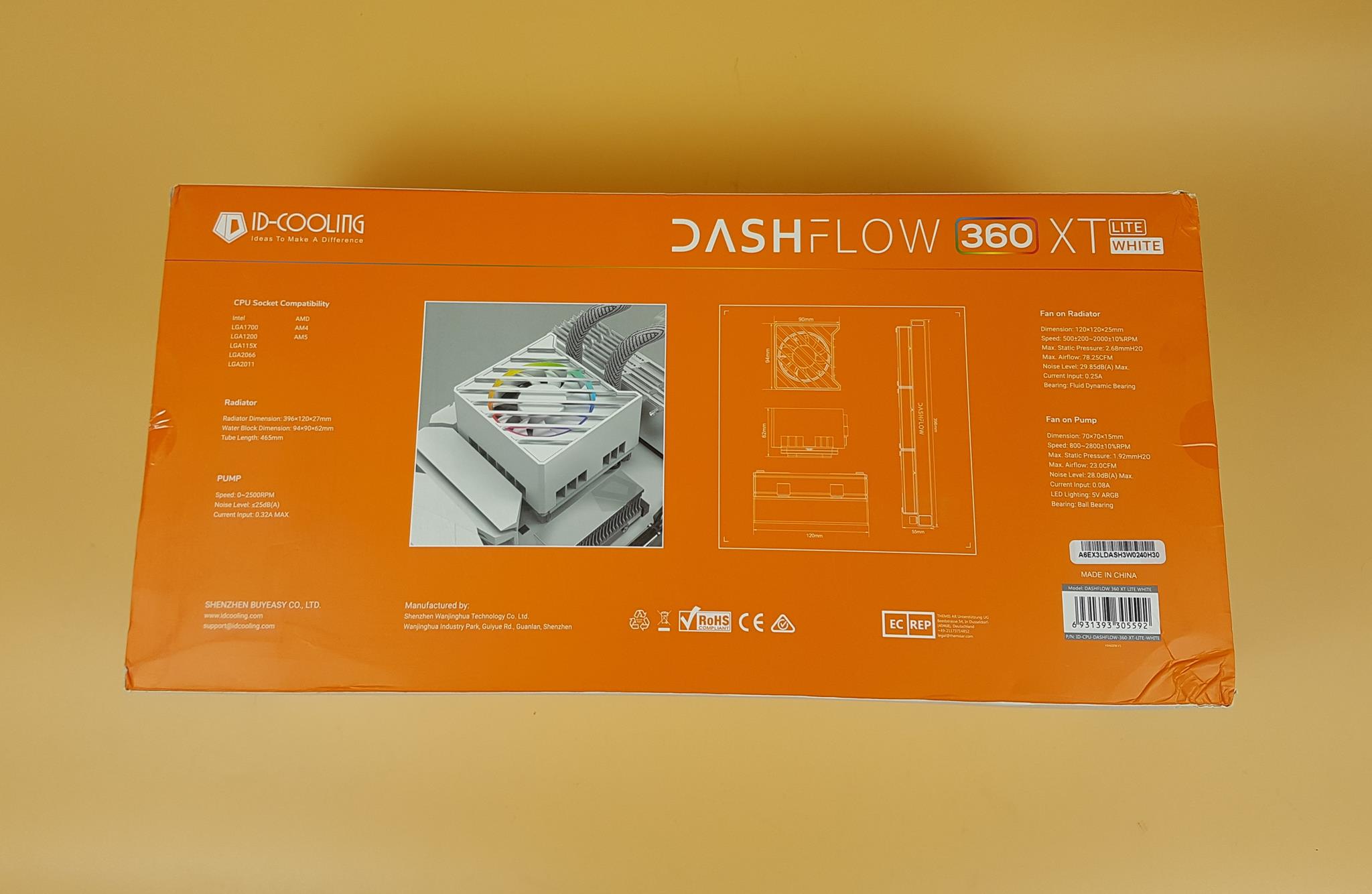 ID-COOLING has listed the main specifications here. There are diagrams of the unit showing dimensions as well. There is a picture showing a stylish pump cover in action. I think the main attraction center of this unit is the block design and the cover on it. This unit is manufactured by Shenzhen Wanjinghua Technology Co. Ltd. If this is not a subsidiary of ID-COOLING or vice-versa, it seems to be OEM of the unit.
There is a white color cardboard box inside the outer packing box.
ID-COOLING has been paying attention to the packing. There is a thick black color Styrofoam pad into which the contents are nicely placed for safe shipping.
Accessories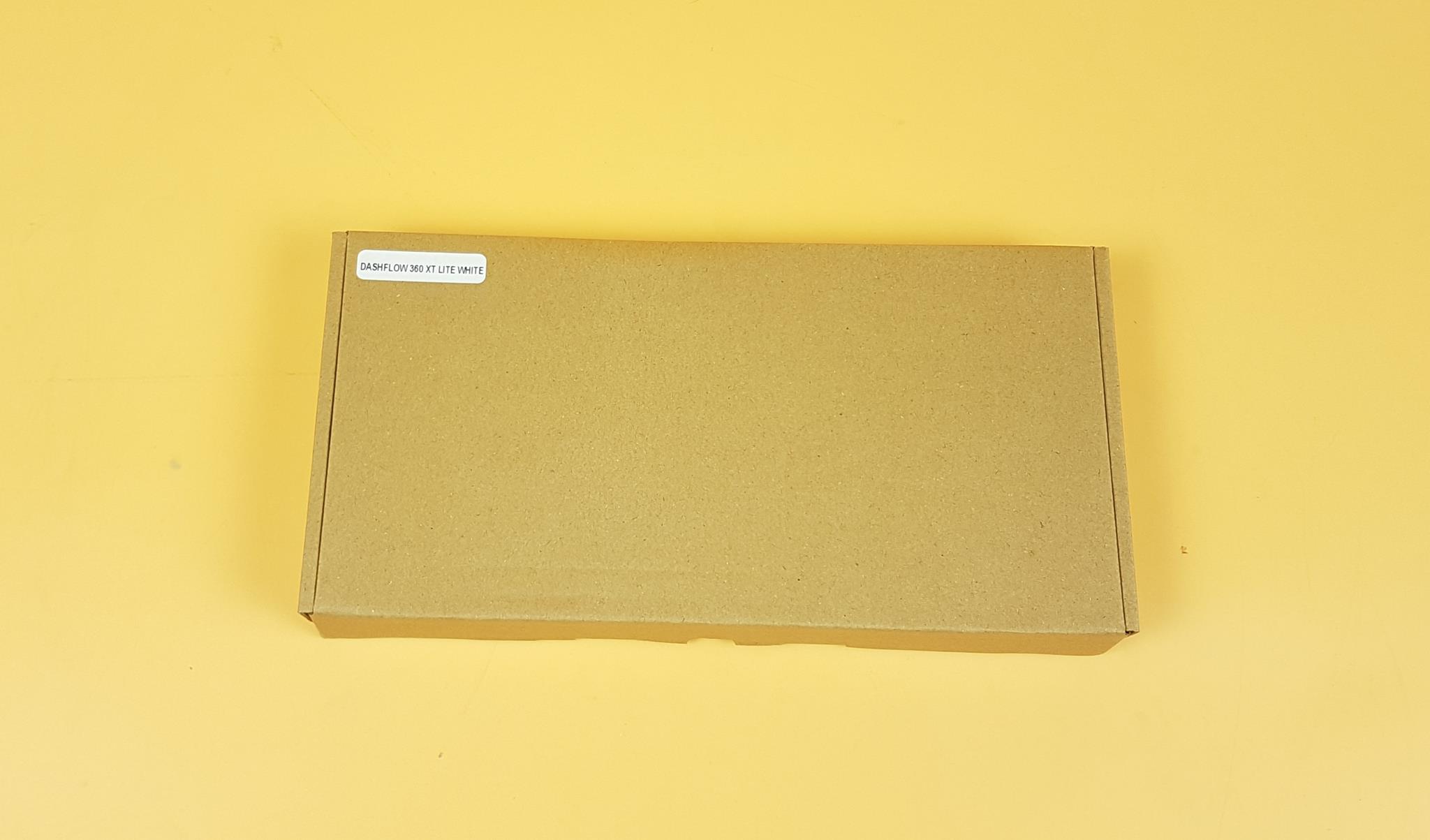 There is a brown color accessory box placed inside the main box. It has all the mounting hardware and other related items.
ID-COOLING has provided a user guide and they have failed to mention simple information that the pump cover is removable and how to remove it. There is no mention of it in the user guide. You can scan a label and watch a YouTube video about the installation. Ok, sure but why did you not mention it in the user guide where you are precisely mentioning the fan screws and radiator screws. Enlighten me!
There are:
2x AMD Mounting Brackets
4x AMD Screws
4x AMD Red color Spacers
2x Intel LGA1700 Mounting Brackets
4x Intel LGA1700 Gray Color Spacers
2x Intel other sockets Mounting Brackets
4x Intel Platform Thumb Nuts
4x Intel LGA1200 Gray Color Spacers
There are 4x Intel LGA20xx standoff screws.
The backplate on the left is for the Intel LGA1200 and LGA115x. The backplate on the right is for the Intel LGA1700 socket.
There is a thermal paste tube and two white-colored tube covers or catchers.
There are three separate packages of screws. One is for each fan. Each container has 4x long screws for fans and 4x short screws for the radiator. Sorry, but what a waste when these all can be placed in a single package!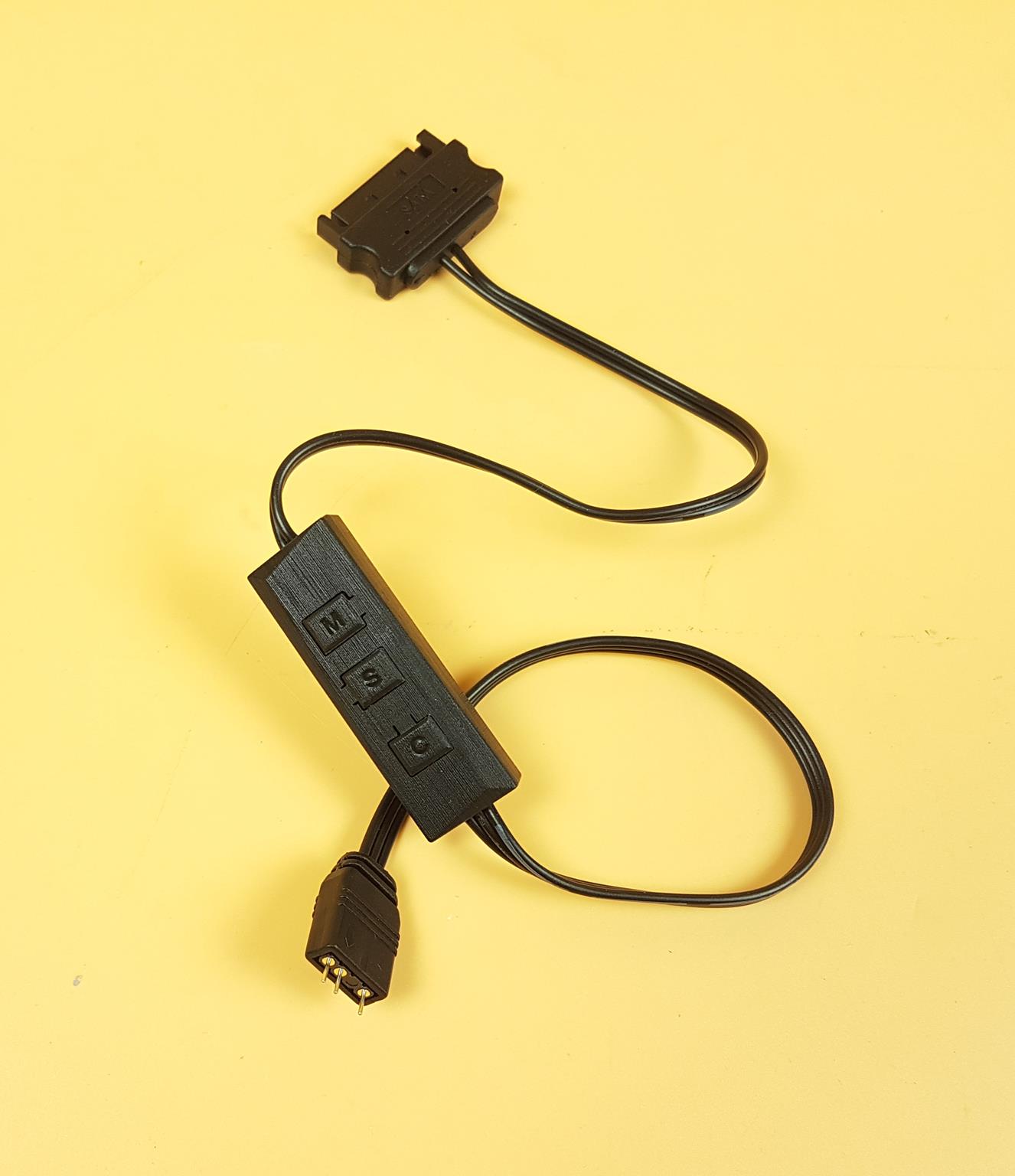 ID-COOLING has provided a dedicated A-RGB controller with this cooler. It is powered by a SATA connector. It has a 3-pin, 5V male connector on the other end. There are three buttons on this controller. M button cycles through the pre-programmed modes. The S button controls the speed of the dynamic modes. The c button changes the colors in static mode.
Closer Look
It is time to take a closer look at each component of the main unit starting with the radiator.
This unit has a 360mm size radiator having a dimension of 396x120x27mm. Here 27mm refers to the thickness of this unit. When you will install 120x25mm fans on this unit, the overall thickness would come to 53mm approximately if we count the head thickness of the screw. This unit is made of aluminum material and has a standard fin stacking. Overall fin stacking job is done satisfactorily. There is a standard 105mm gap between two opposite fan mounting holes and 15mm spacing between any two adjacent fan mounting holes. We count 12 channels through which the coolant flows. The complete assembly has a white color spray paint job. The radiator has a 20 FPI count.
Looking at the far end of the radiator, it has a rectangular outlook and there is no branding of any sort.
Looking at the near end of the block where the tubes make a connection with the radiator, the connection is well concealed using white color clamps. There is a serial number label pasted between the tube connections.
Looking at the side of the radiator, there is a stylish DASHFLOW label in the center of the frame. We can see the rubber tubes as well. These are covered under the nylon braided white color sleeves. These tubes run approximately 465mm in length.
Now it is time to take a look at the main attraction of this cooler which is the block on the DASHFLOW 360 XT LITE WHITE cooler. This block has a dimension of 94x90x62mm (LxWxH). This is quite a large size block compared to other regular-design liquid coolers in the market. It has a height of 62mm. We can see a fan embedded in the housing under the top cover. The top cover is removable ID-COOLING has forgotten to mention anywhere. The white color gives a dope look to this unit and we admire the design.
Now we are looking at one side of the block. There is nothing fancy here and I like how ID-COOLING has kept it simple and plain here. Pay attention to guide vanes here. This is where the air will come out from the embedded fan and will be blown out towards the VRM and near the socket area of the motherboard. This is wisely done by ID-COOLING. I made this observation when reviewing GAMDIAS Chione P3 360U AIO. There are no guided vanes and the cutouts are way up top on the block of the GAMDIAS cooler that it would hardly reach the VRMs. This is not the case with the ID-COOLING cooler.
We are looking at the rear of the unit. There are 90° adapters on which the tubes are installed. They can be rotated (limited movement) like any other AIO in the market. We can see flat white color cables coming out from the upper section of the base.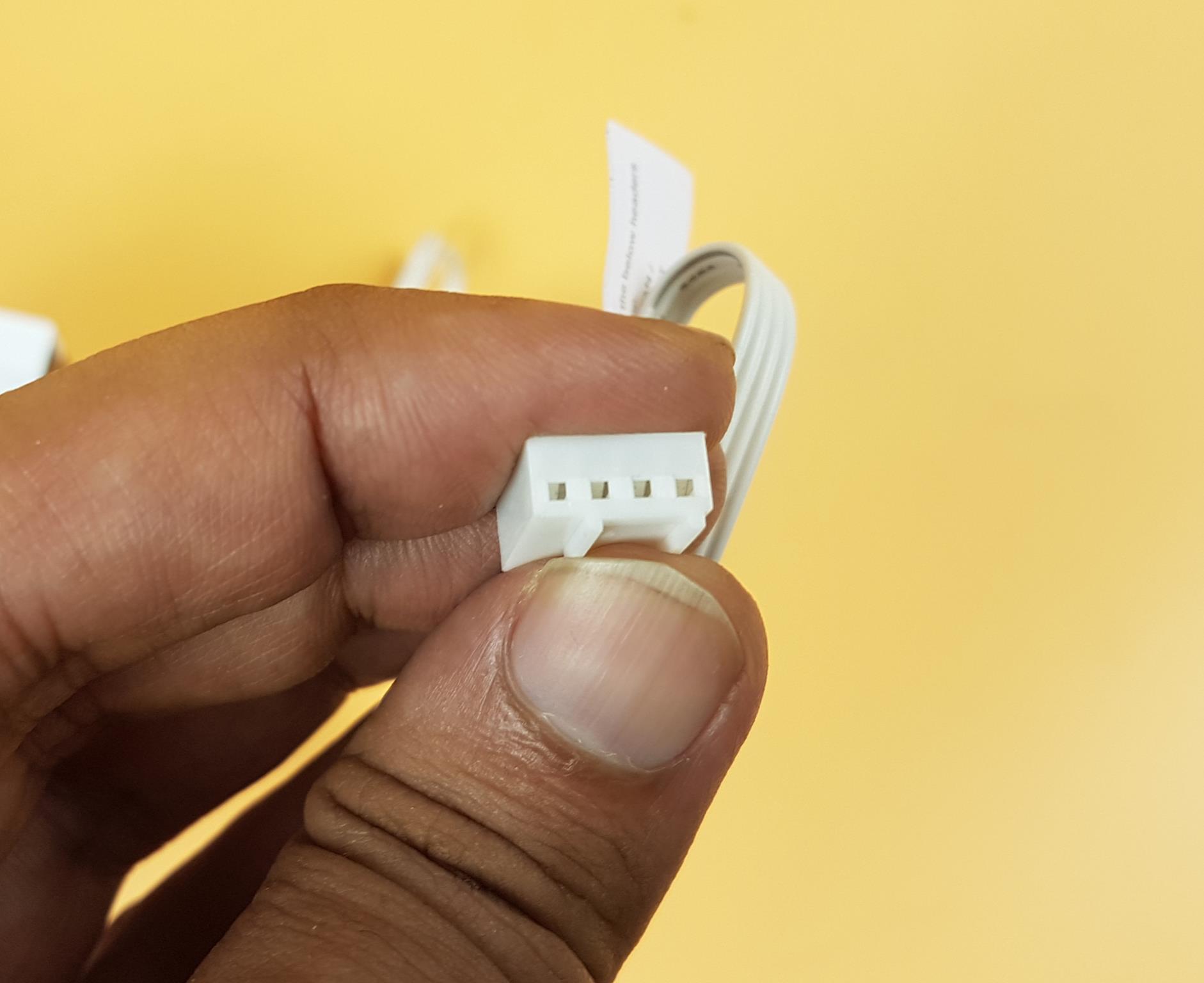 The pump is powered by a 4-pin PWM connector.
The embedded fan is powered by a 4-pin PWM connector which is another positive of this cooler. There is a socket as well to which the pump's connector can be connected optionally. There are standard 3-pin 5V A-RGB connectors for daisy-chain capability.

So, it happens that ID-COOLING has mentioned that the pump cover is made of aluminum. It not only adds to the look but has a better thermal conductivity. THEY ARE HALF WRONG.
Take a look at the pump cover. It is made of plastic material and there is nothing aluminum about it. And even if it was made of aluminum, what part of it would have conducted heat from where? ID-COOLING, your Marketing department needs to clear some air.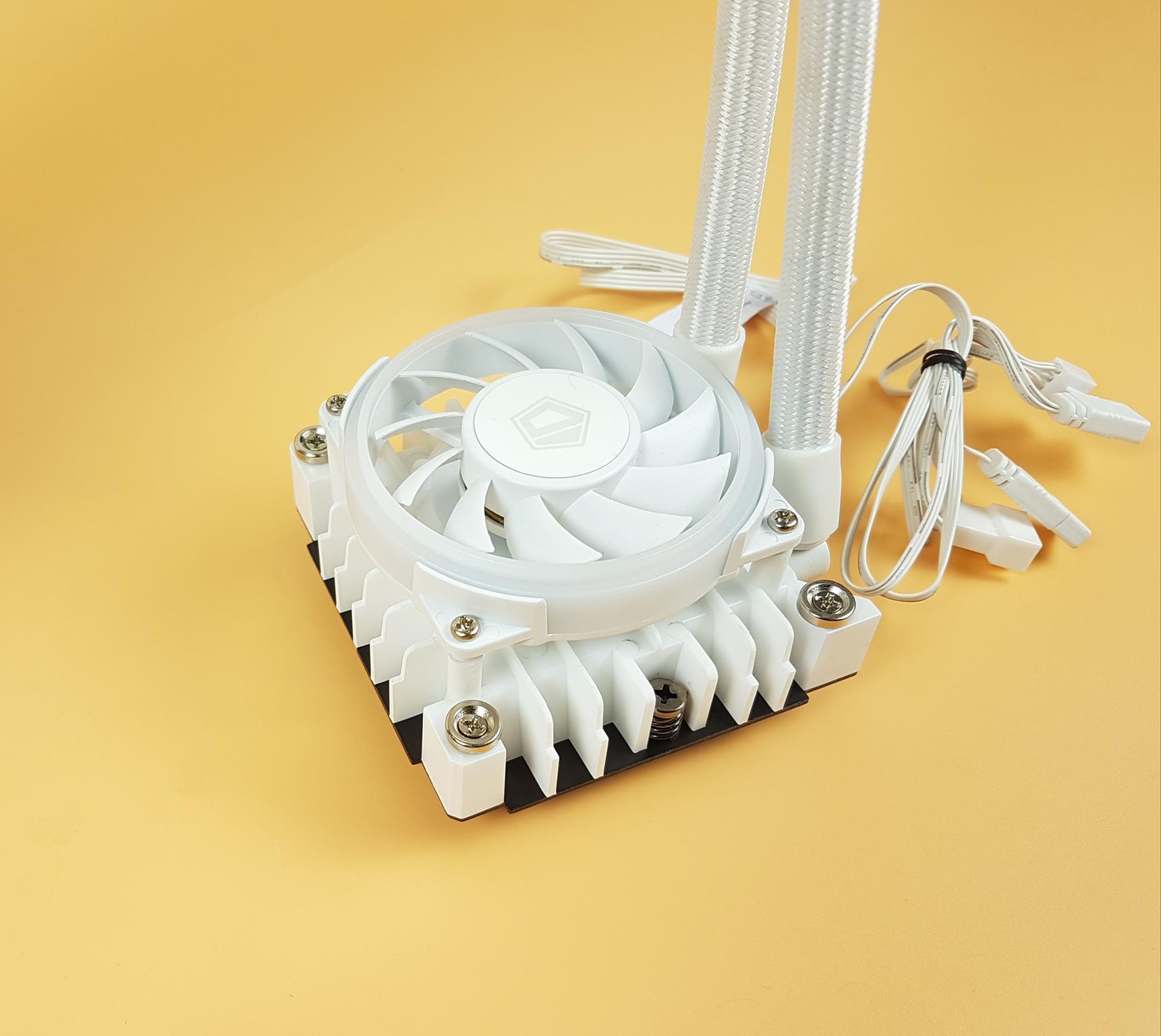 Now we are showing the embedded fan itself. It is rested right on the pump. This is in part a good move as it would throw fresh air on the pump housing and blow out heat from the warm housing towards the near socket components of the motherboard. There are screws and screws all around. We did not proceed with further dismantling though.
This fan has 11 blades and has the ID-COLING brand logo in the center. There is a ring around the fan itself. This ring has A-RGB LEDs for some lighting effects. The fan's dimension is 70x70x15mm. Its rated speed is 800 to 2800 ± 10% RPM. Its static pressure rating at 12VDC is 1.90mmH₂O and an airflow rating of 23 CFM with 28 dB(A) noise output. It takes 0.08A. It has a ball bearing.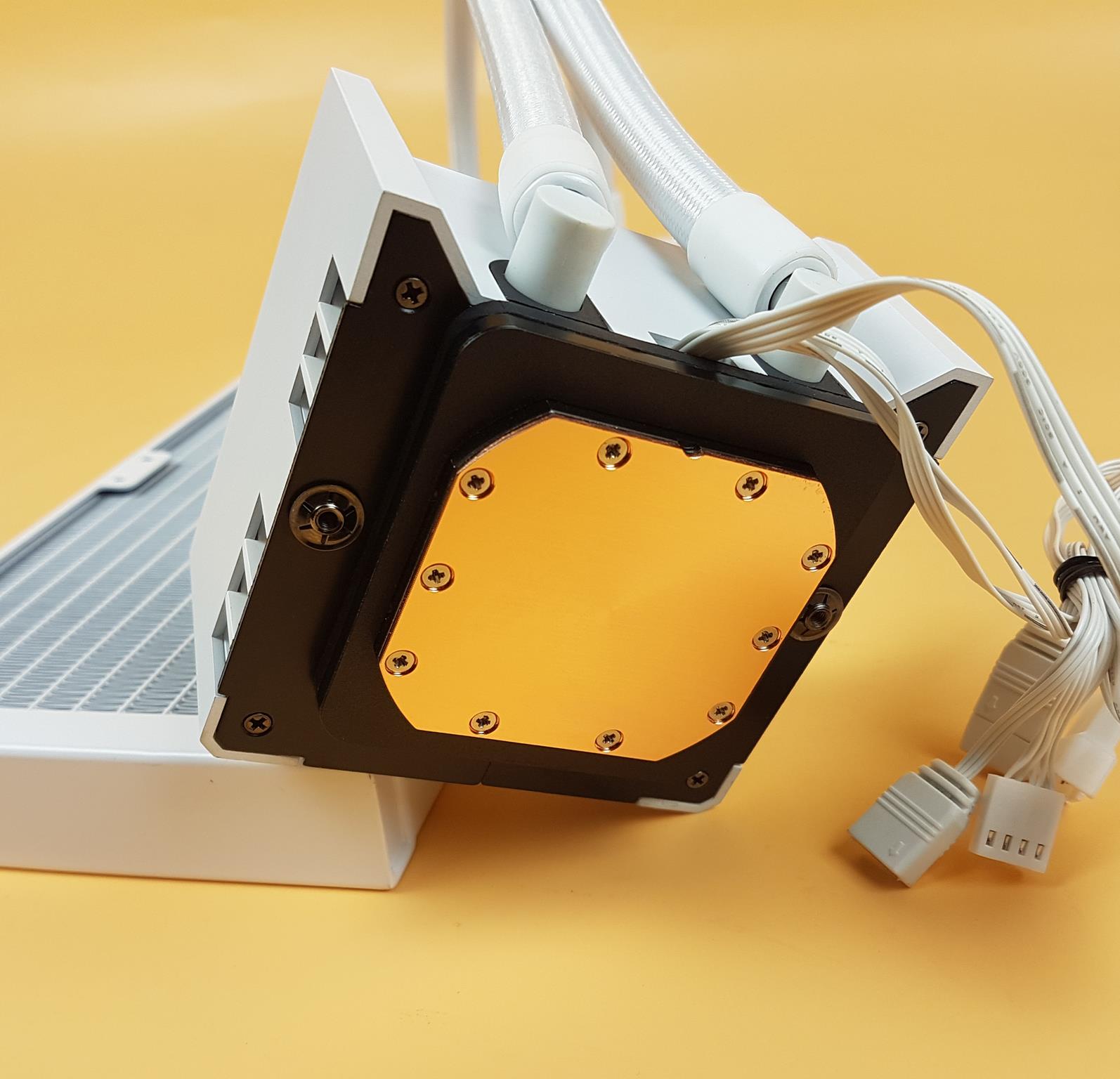 There is a black color steel plate that sits on top of the copper base plate. We can see two standoffs on this plate which are the terminating ends of the spring-loaded screws. The large-size copper base measures approximately 54x60mm. ID-COOLING has mentioned that copper fin stack density is 0.2mm.
Speaking of the pump, it has a ceramic bearing and is rated for 0 to 2500 RPM. Its power rating is 0.32A at 12VDC. The operating voltage range is 10.8 to 13.2 VDC. Its started voltage is 7VDC with an input power of 3W. The flow rate is mentioned to be 135 L/H.
There are 3x non-RGB white color fans provided with this cooler. These fans combined with the block give this unit quite a good look that is augmented by the white color. Each fan has 7 blades. The center still has relatively a larger diameter and there is a brand logo over it. There are large-size anti-vibration pads on the mounting corners. We have observed that these pads come off when fans are installed on the radiator due to the pressure of the screws. The hint is not to over-tighten the screws. Everything about these fans is white.
These fans have a square frame though this is not a closed-frame design. We could not spot arrow directions on the frame. These directions provide a visual aid to novice users in determining the direction in which the blades would spin and the direction of airflow through the fans.
Looking at the backside of the fan, we can see a 4-arms assembly holding the blades and the center. One of the arms is widened to carry the cables. There is a sticker in the center with the power rating of the fan. The fan is made in China.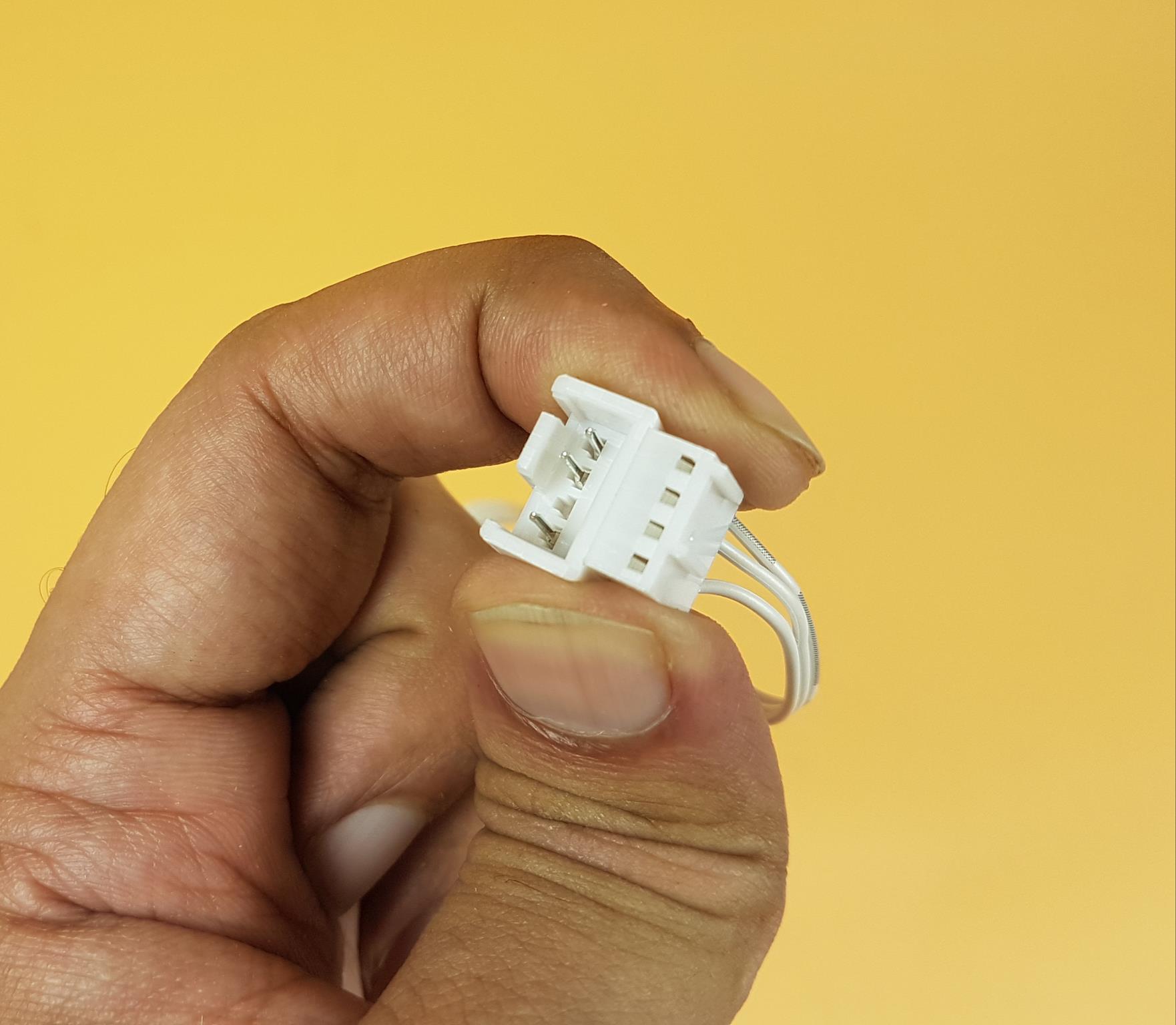 Each fan is powered by a flat cable having a 4-pin PWM connector and a 3-pin socket to daisy-chain the connection.
The specifications of the fans are:
| | |
| --- | --- |
| Dimension | 120x120x25mm |
| Speed | 500±200~2000RPM ±10% |
| Static Pressure | 2.68mmH₂O |
| Noise | 29.85 dBA |
| Air Flow | 78.25CFM |
| Bearing | FDB |
| Connector | 4-pin PWM |
| Starting Voltage | 7V |
| Current | 0.25A |
RGB Lighting
The only element that has A-RGB LEDs is the embedded fan on the block. It has a ring around it that has those LEDs. ID-COOLING is using standard connectors that would work with the RGB sync technology of motherboard manufacturers. Here are a few pictures from the GIGABYTE Z790 AORUS ELITE AX based setup using RGB FUSION 2.0 app.
Installation
We are no longer providing installation steps since the user guide is there for that matter. We only mention observations recorded during installation. The only observation we have about this cooler about its installation is the inability of ID-COOLING to clearly and precisely mention taking the pump cover off in the user manual. You have to lift it off. Yes, you may have to apply some pressure the first time as well but it should come off without removing any screw. Other than that, installation is straightforward and there is no clearance issue either. You have to ensure that your case has clearance and support for a 360mm AIO mount.
Thermal Test
We have used the following Intel-based configuration:
Intel Core i7 13700k
GIGABYTE Z790 AORUS Elite AX
Kingston Fury Renegade DDR5 32GB 6400MHZ @ CAS32
GIGABYTE GeForce RTX 3060 VISION OC
Sabrent Rocket 4 Plus 2TB NVMe SSD [For OS]
Be Quiet! Straight Power 11 1000W Platinum
Thermaltake Core P6 TG Snow Edition in an open frame layout
Below is the settings table:
| | |
| --- | --- |
| All Cores | Auto |
| VCore (V) | Auto |
| Power Limits | Removed |
| Thermal Paste | Alphacool Sub-Zero |
| Test Run Time | 30 minutes CINEBENCH R23.2 |
| Idle Time | 10 minutes |
| Fan/Pump Speed | 100% PWM Duty Cycle |
| Monitoring Software | HWInfo64 |
Disclaimer: Every silicon is different hence no two SKUs are likely to take the same voltage to yield the same performance at the same thermals per se but the margin would be close. Not every stress test run may yield the same result which could be due to various reasons like thermal paste application, ambient temperature variation, the mounting pressure of the cooler, etc. This is why we have listed our variables and their settings. Variables not mentioned are on the Auto setting. The ambient temperature was 27°C.
Result
There is a 1°C difference between the darkFlash and ID-COOLING cooler that hardly makes either cooler a winner on this platform much thanks to the thermal behavior of this platform. Speaking of which, this is a good performance from both coolers. Here is the summary showing a marginally better performance from the dark flash cooler.
| | | |
| --- | --- | --- |
| | Temperature | CINEBENCH Score (Multi-Core) |
| ID-COOLING DASHFLOW 360 XT LITE WHITE | 90°C | 29491 |
| darkFlash Twister 360 V2.6 White | 89°C | 29769 |
Noise
We measured roughly 54 dB(A) at an ambient sound level of 32 dB(A). There was a whining noise from the block at regular intervals.
Conclusion
ID-COOLING is releasing a new cooler in the market named DASHFLOW 360 XT LITE. This will be available in white and black editions. This is a light version of the DASHFLOW 360 XT with some key differences that are beyond the scope of this content though we have mentioned a few in the introduction. We have tested the DASHFLOW 360 XT LITE WHITE edition. Performance and everything aside, the outlook and aesthetics alone on this cooler are quite appealing and look that good in person. This cooler is compatible with Intel LGA1700/1200/115x/20xx and AMD AM4/AM5 sockets hence we have universal compatibility for now.
Having a 360mm size means it comes with three 120mm fans. The radiator is made of aluminum material and the complete assembly is white color spray painted. The dimension of this radiator is 396x120x27mm (LxWxH). After installing 120x25mm fans, the overall height of the unit would come to 54mm approximately including the heads of screws. It has 12 channels for coolant flow and has a fin density of 12 FPI. ID-COOLING uses rubber-tubing which runs to 465mm in length and has a white color nylon braided sleeve mesh for aesthetics and preventing bending. One good thing about the design is that the clamps concealing the tube connection with the radiator are also white.
Coming to the block itself, man, this is something to speak of. I am sure there will be many other good-looking liquid coolers out there but this design is out of this world for its bold simplicity. ID-COOLING has done a marvelous job here. But like it is said, nothing is perfect, someone from their marketing has wrongly mentioned the pump cover as made of aluminum whereas it is made of plastic material. This is not all, as they have mentioned aluminum having a good thermal conductivity helping heat transfer from the pump. Yes, aluminum has a better thermal conductivity rating but there is no part in the pump housing that has aluminum. At least nothing there passed my magnetic test. There is a plate between the pump and copper block that could look aluminum but it is a magnet lover; there is to that.
I digress, coming back to the main topic, there is an embedded fan having 11 blades measuring 70x70x15mm. It has a rated speed of 800 to 2800 ± 10% RPM and a static pressure rating of  1.90mmH₂O with an airflow rating of 23 CFM at 12VDC. The maximum noise rating is 28 dB(A). It takes 0.08A and has a ball bearing. What I love is how the airflow is directed. This fan takes fresh air through the open area of the top cover and directs it towards the pump housing. There are guided vanes at the bottom of the housing through which the air is exhausted. Going this route, this fan also helps to keep the pump somewhat cool. Having guided vanes at the base ensures that the embedded fan serves its purpose of spreading air towards the near socket area of the motherboard. Job well done, team ID-COOLING though I did not measure the exact impact on the VRM thermals. The pump on this unit uses a three-phase motor for efficient coolant flow. It has a ceramic bearing and is rated for 0 to 2500 RPM. Its power rating is 0.32A at 12VDC. The operating voltage range is 10.8 to 13.2 VDC. Its started voltage is 7VDC with an input power of 3W. The flow rate is mentioned to be 135 L/H. The copper base measures 54x60mm approximately.
ID-COOLING has provided three non-RGB white color fans with this cooler. These fans are using Fluid Dynamic Bearings. This is among the key differences between the DASHFLOW XT V2 and the DASHFLOW XT LITE where the predecessor is using double ball bearings. Each fan has 7 blades. There are large-size anti-vibration pads. Each fan has a flat cable with a 4-pin PWM connector and a 3-pin socket to daisy-chain the fans and connect them to a single header on the motherboard. These fans are rated for a maximum of 2000 RPM±10% speed. The static pressure rating is 2.68 mmH₂O and the airflow rating is 78.25CFM at 12VDC. They use 0.25A.
The only element in this cooler that has A-RGB LEDs is the block. There is a ring surrounding the embedded fan. ID-COOLING has wisely provided standard RGB connectors making it compatible with the RGB sync technology of motherboard manufacturers. They have also provided a dedicated controller that is SATA-powered and has a simple control interface using three buttons. It is pre-programmed. Speaking of the installation, our only observation is that the manual does not speak of how to remove the top cover on the block whereas they have emphasized the fan screws and radiator screws. Installation itself is easier and straightforward. We have tested the cooler on the Intel Z790 platform where a total of 11 items are required to install the block only.
ID-COOLING will release the DASHFLOW 360 XT LITE WHITE in the International market at an MSRP of USD $129 and 36500 PKR in Pakistan. They have informed us that this cooler will come with a 5-year warranty. In our testing of this cooler on Intel's 13th generation platform, it has managed to handle 250W load and taming the CPU at 90°C at an ambient of 27°C. This is a nice performance from this cooler in its price range.