>Quality design, fantastic value and with pre-installed RGB fans/controller.
Kolink have become a brand which works to bring quality, comprehensive case solutions, at an affordable price. The Levante is no exception featuring a double tempered glass panel design, full mesh front, PSU shroud, four pre-installed RGB Fans, an RGB controller and remote for just £72.95.
The case was designed with double glass panel design to show off RGB internals, but with the full mesh front and 12 small vents located in the top to provide that much needed airflow for high performance gaming builds.
Avaliable at Overclockers UK for just £72.95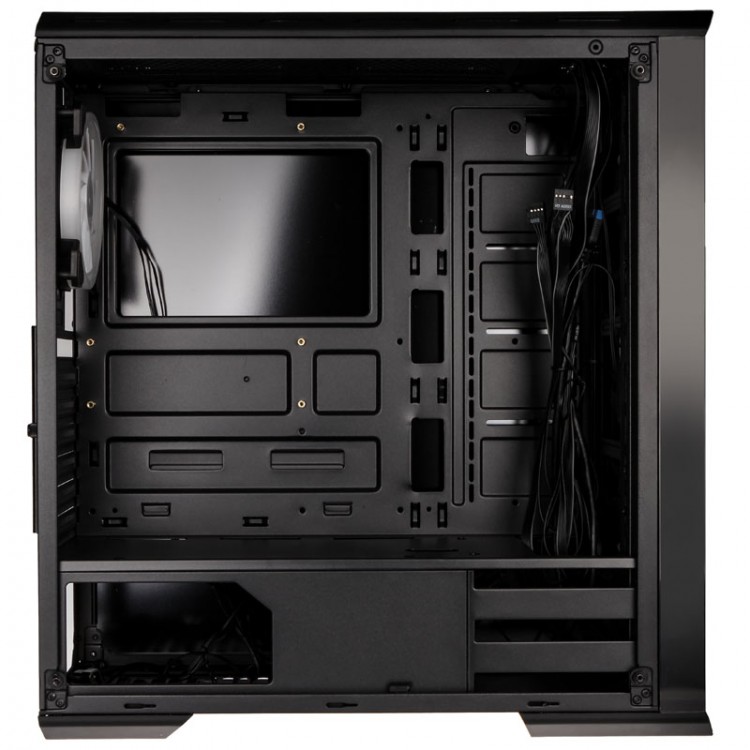 An overview of the Kolink Levante:
Midi Tower case 440 x 206.5 x 475mm(HxWxD)
Holds up to E-ATX form factor motherboards
Fits graphics cards up to 380mm
Installs up to 6 x 120mm fans
Water-cooling support for 2 x 240mm radiators
Including RGB lighting controller and remote
PSU Shroud Included
Air-cooled out of the box with support for water-cooling
When it comes to configuring your build, the Levante supports up to an E-ATX sized motherboard and a full size 380mm GPU for both entry level and high-end specifications. Air-cooling comes from it's four pre-installed RGB LED fans, three behind the front mesh panel and one in the back. There's also the option for up to two additional 2 x 120mm top mounted fans, with 12 small mesh vents installed in the top of the case to increase air-flow. The built in RGB controller supports not only up to 6 x 120mm fans but also two LED strips.
If you'd perfer to watercool your build, the Levante can be configured with 2 x 240mm  radiators mounted in the front and top panals, perfect for cooling both GPU and CPU.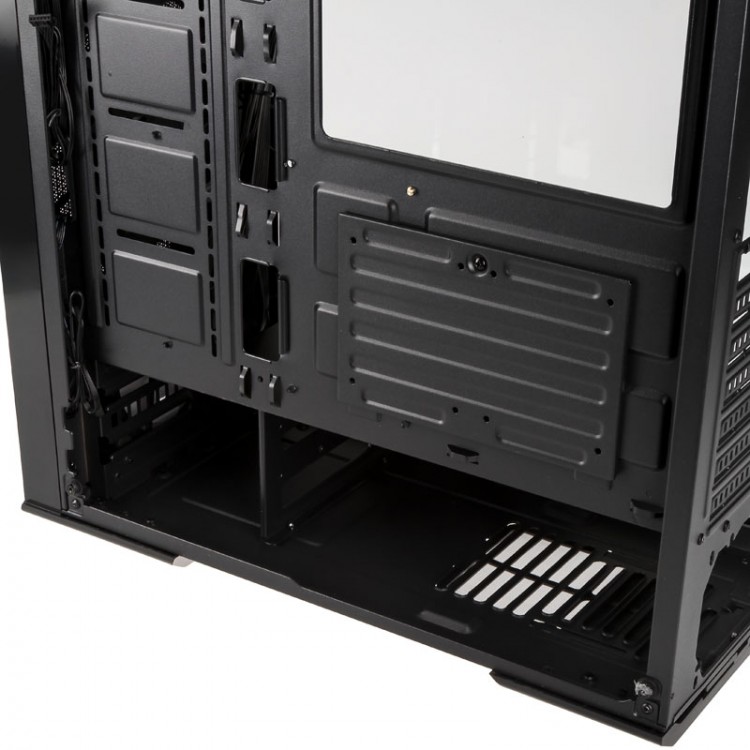 Storage and connectivity options
The Kolink Levante has an abundance of storage options, with mounts for 3 x 3.5″ HDD/SSD drives and 2 x  2.5″ HDD/SSD drives. The front I/O located at the top of the case includes a USB 3.0 port, individual audio ports for mics and headphones, an RGB controller button and two USB 2.0 ports.
Finally a bundled PSU shroud helps present a clean finish to the finished system, with excellent cable management options that are essential for glass panel display.
Now Avaliable at Overclockers UK for just £72.95
SPECIFICATION:
Model: Levante
Form factor: Midi Tower Case
Motherboards Supported: E-ATX/ATX/M-ATX/ITX
Case Dimensions: 440 x 206.5 x 475mm
Type: Midi Tower Case
Colour: Matte Black with tempered glass side panels.
Case Material: 0.6mm Steel/Tempered Glass/Plastic/Mesh
Fans included: 4x 120mm Ring Rainbow RGB fans
Accessories included:
1x RGB control box (supports up to 6 x fans and 2 x RGB strips with over 350 different options and modes)
remote control for RGB lighting
PSU shroud
Drive bays:
Supported GPU specifications: 380mm VGA cards (max)
Supported fan cooling components:
Front – 3 x 120mm RGB Ring Fan (included)
Rear – 1 x 120mm RGB Ring Fan(included)
Top – 2 x 120mm (optional)
Supported water cooling components:
Front – Up to 240mm
Top – Up to 240mm
External connections:
1 x USB3.0 on the front
2 x USB2.0
2 x Audio ports(headphones & mic)
Kolink Levante Midi Tower Case – Black Tempered Glass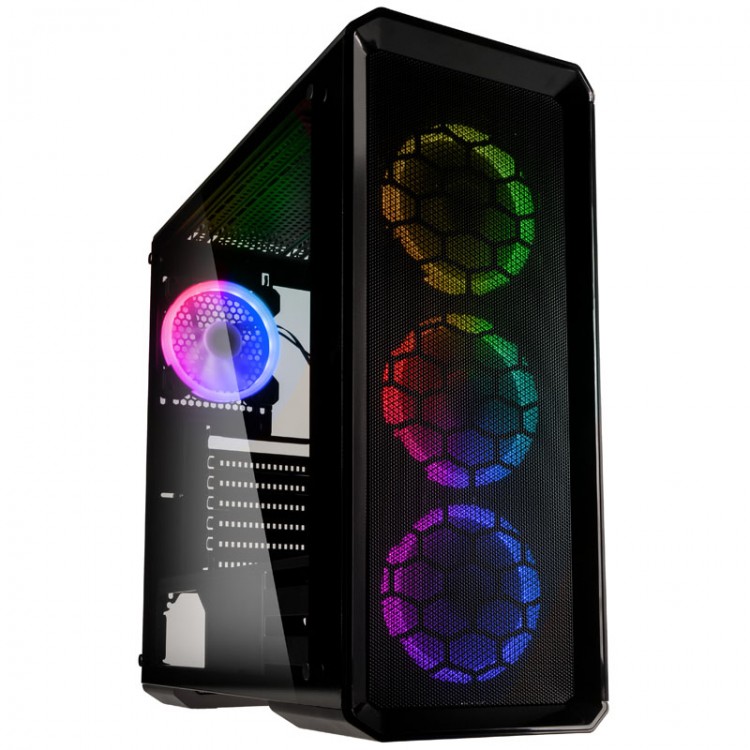 Now Avaliable at Overclockers UK for just £72.95