Introduction
Today we are taking a look at MSI's IMMERSE GH50 Gaming Headset. In recent years, MSI has been offering more Gaming related products aside from their normal line of motherboards, and GPUs. It has been some time since we have seen anything in for review from our friends at MSI but that is about to change and hopefully, we will keep seeing more of what they have to offer. The IMMERSE GH50 features MYSTIC LIGHT Support, a detachable mic, an inline controller and some really comfortable ear cups. MSI's latest offerings in the peripheral market do really look quite nice, but does their performance hold up to the standards we have come to know from MSI? Only one way to find out, let's jump into the review!
Specifications
Closer Look
Starting with a quick look at the box the GH50's come in and on the front, we have a nice image of the headset itself.
On to the back and there is a similar image of the headset, this time with the detachable mic plugged in. We can also see a bit of information in regards to some of the features MSI wanted to highlight.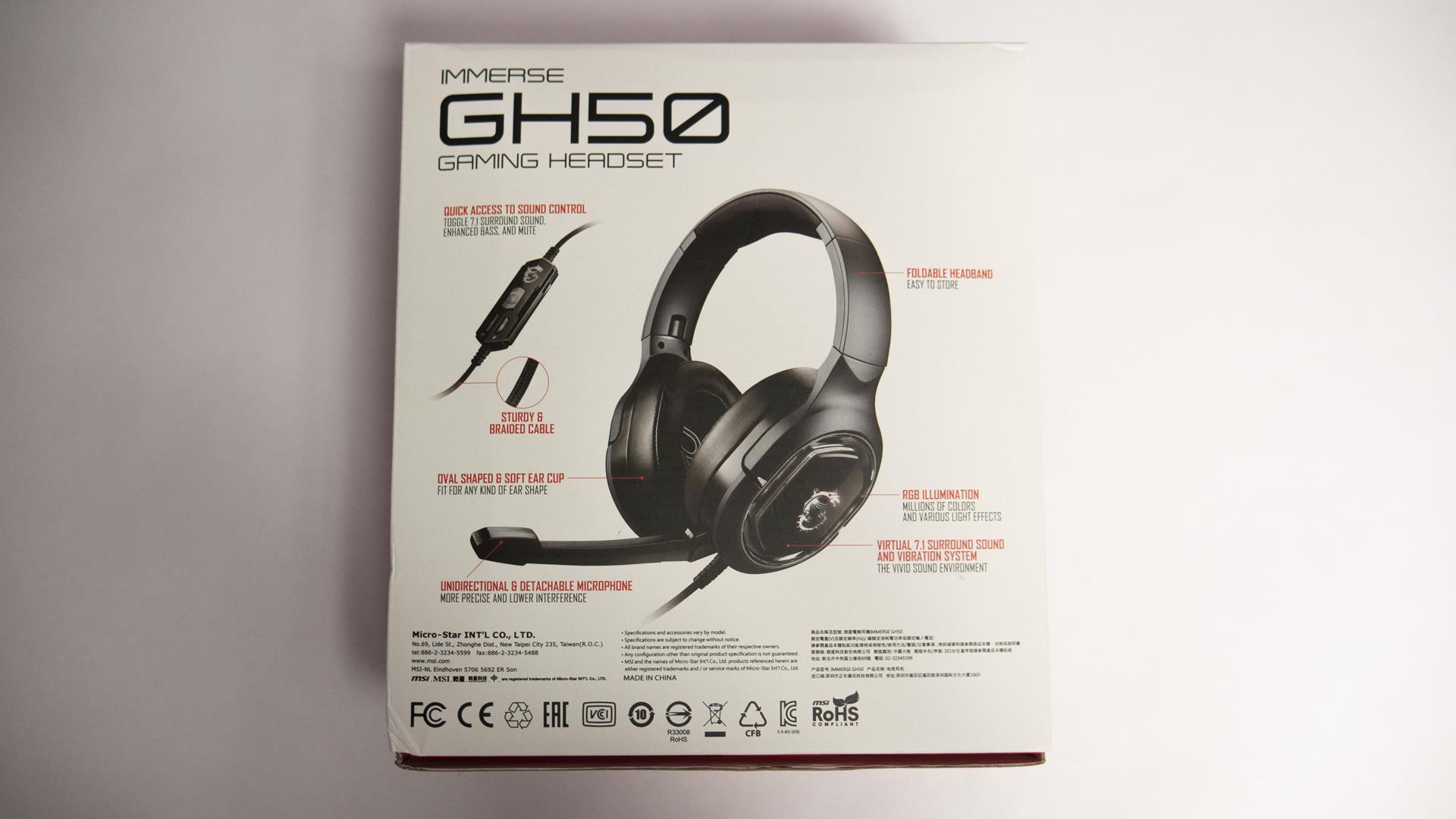 Headset aside, you will also find a user's manual, carry pouch and the detachable mic inside the box.
The IMMERSE GH50 Headset can be folded in to fit in the carry pouch for easy carrying when on the go. This can also make them easier to store in a drawer or similar if needed.
One thing is for sure, there is plenty of padding on the IMMERSE GH50 headset which will make sure they stay comfortable, even after hours of use. I wear headsets quite a bit, especially in the evenings when working so comfort is just as important to me as good sound.
The Ear cups are extra thick and fluffy and do provide comfort for hours on end. They fit nicely around the ears as well to help lock in a bit of the sound they have to offer.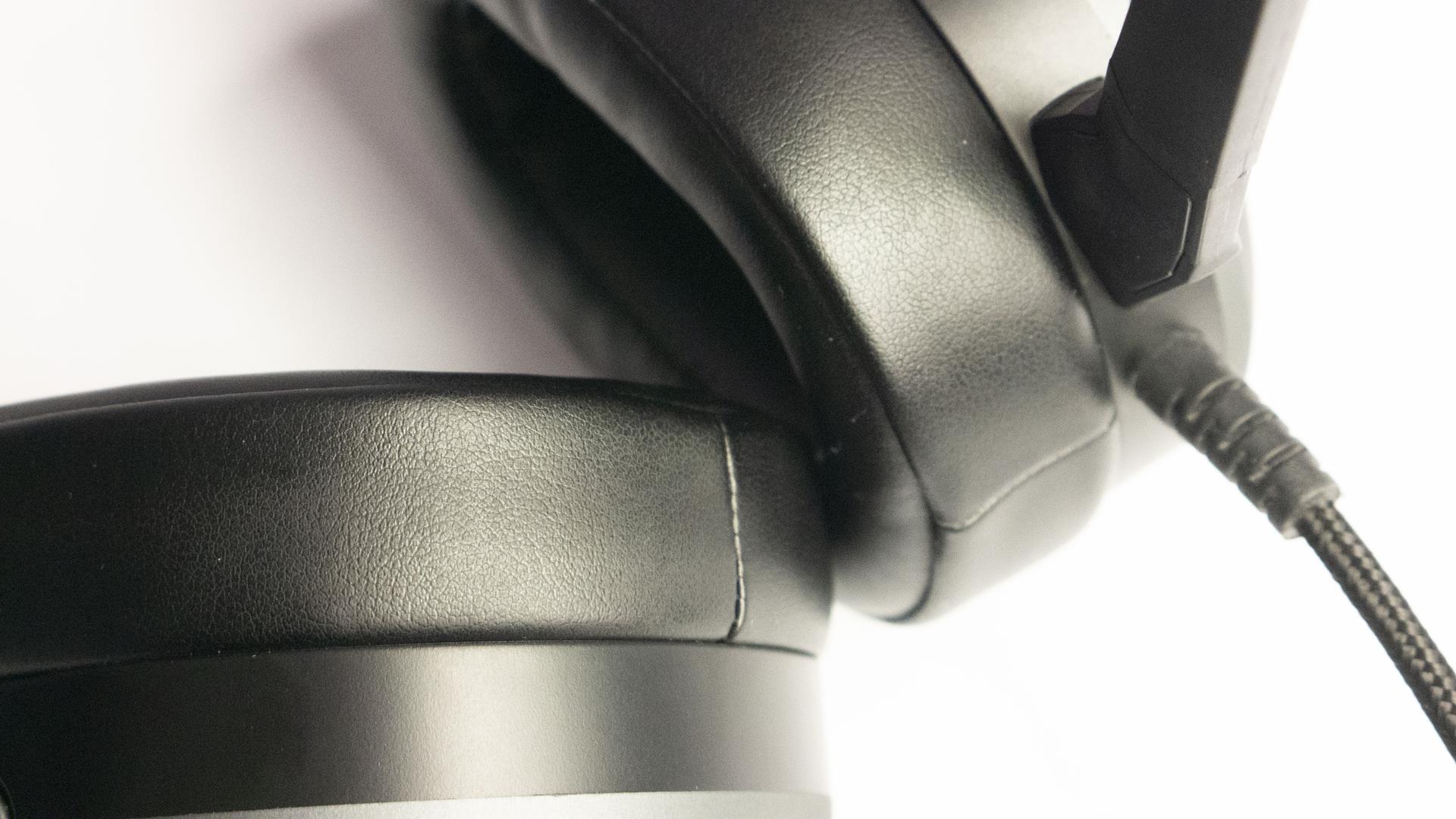 Inside the earcups are either a big L or R so you can always see which way they go on. As easy as it is to remember the side with the wire and mic go on the left, it's always nice to have a visual for ease of us.
To help keep things nice and comfortable, MSI has added a bit of padding to the headband. While it may not be as big and fluffy as the ear cups, it does the job well and adds that extra bit of comfort for your long gaming sessions.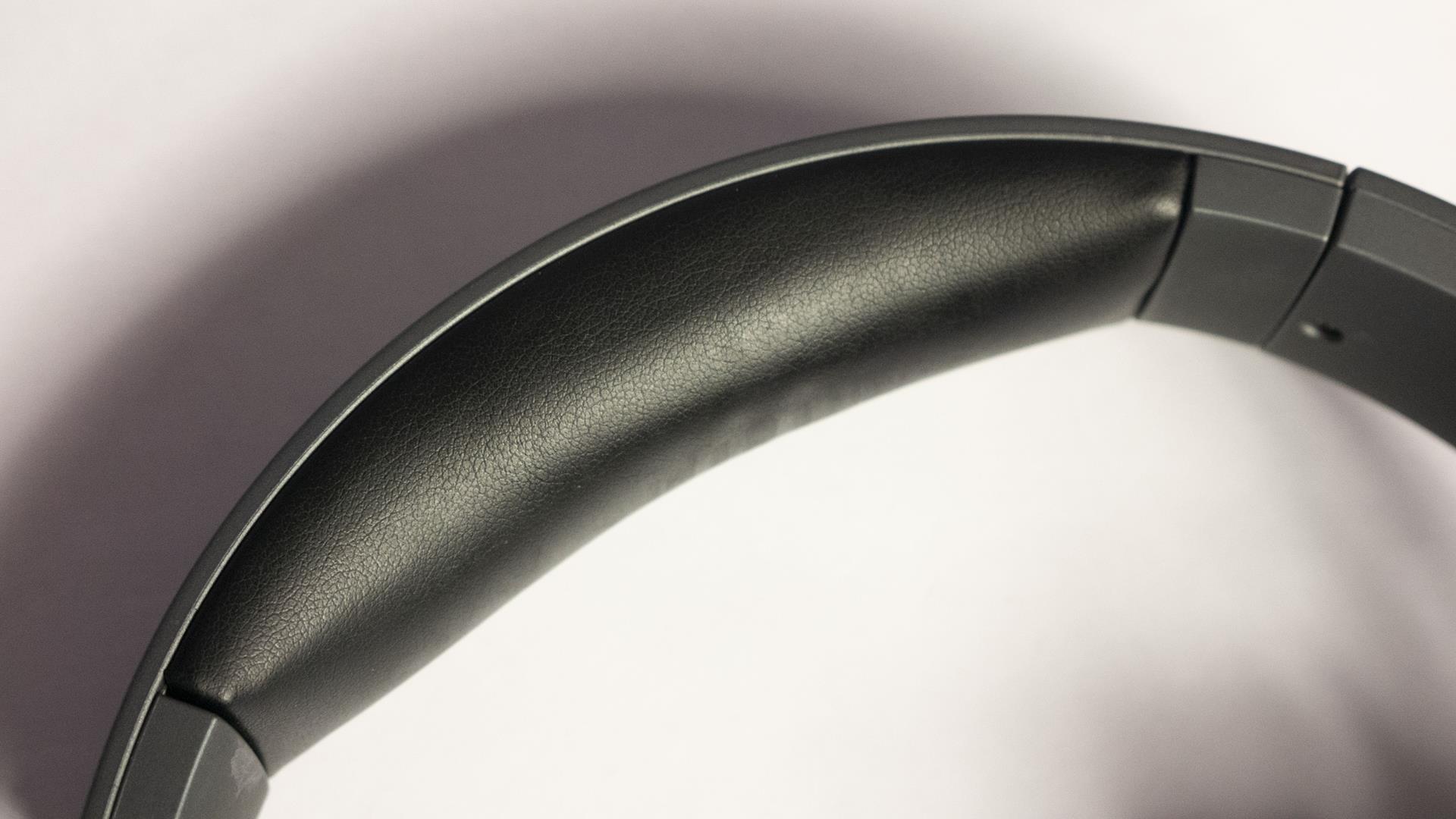 The headband itself is adjustable in size. Not only will this allow it to fit on different sized peoples heads, but it will also add that extra final bit of comfort for our gaming sessions. There are adjustable areas on each side of the headset so you can pull the ear cups down to where you want them. Simply put the headset on your head and pull them down to the desired position to start enjoying what the IMMERSE GH50 Gaming headset has to offer.
Now, what would an MSI product be without a Gaming dragon?  Each ear cup has one of these bad boys on it and they have a pretty cool feature. Hint – they light up!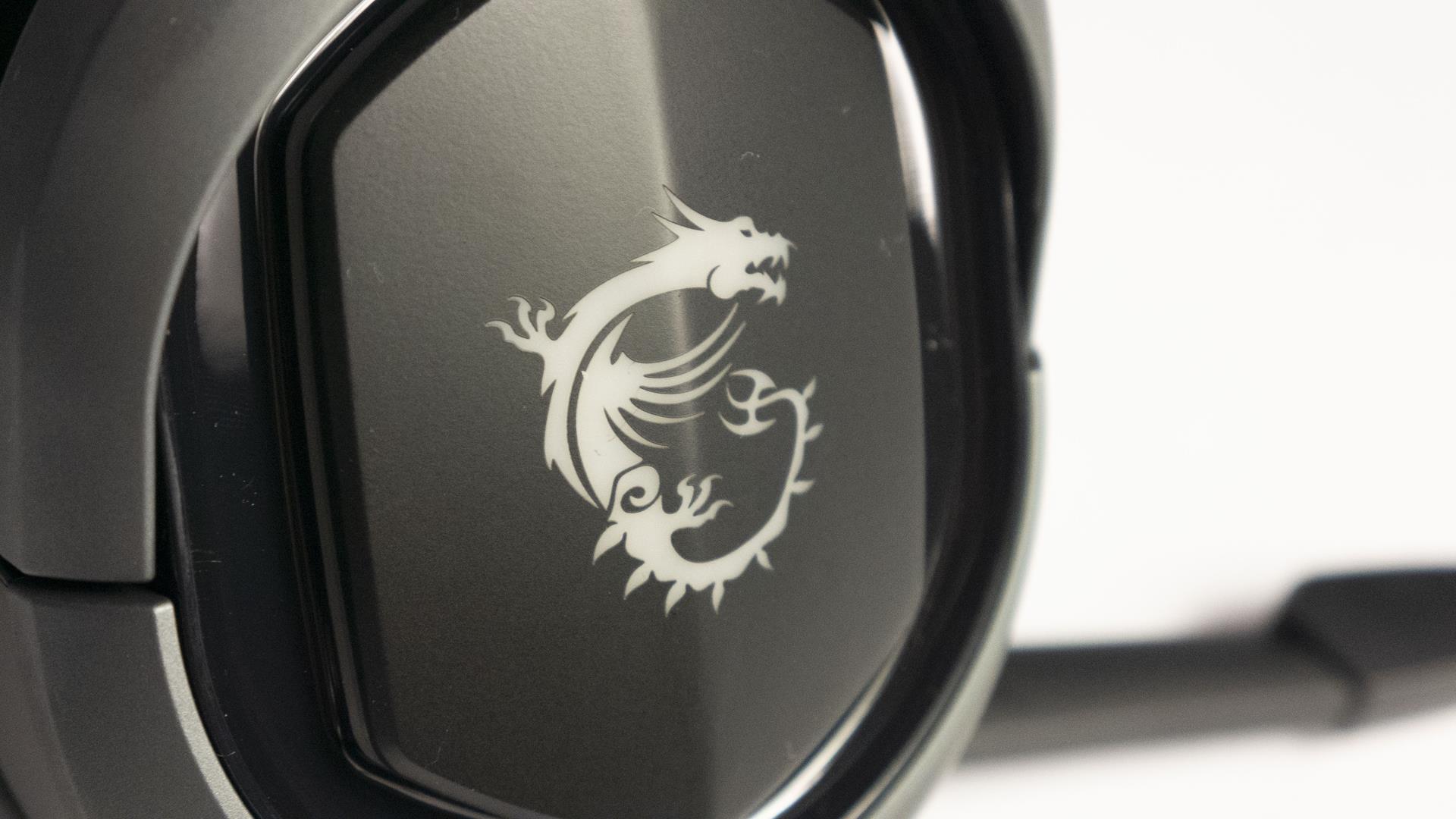 The detachable mic features a 3.5mm jack on it and will plug right into the headset.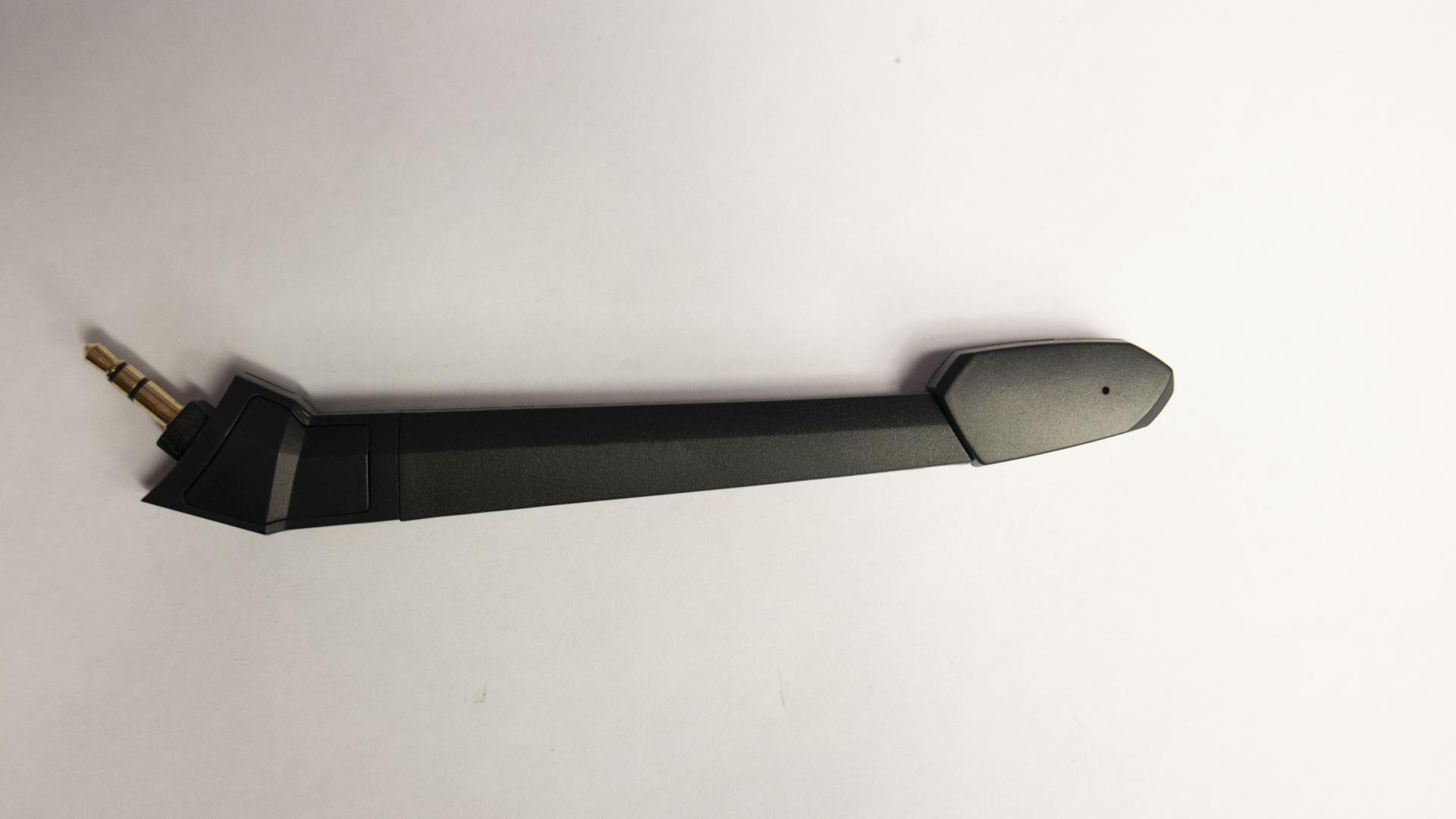 The mic is easily plugged into the bottom of the IMMERSE GH50 lefts ear cup. When you are finished or don't want to use it, just unplug it with a small bit of force and it'll come right out. It would have been nice to see a little rubber cover here where the mic plugs in when first taking the headset out of the box but I won't hold it against MSI for no including one. Always nice to keep these holes covered up when not in use to prevent anything from getting stuck in there.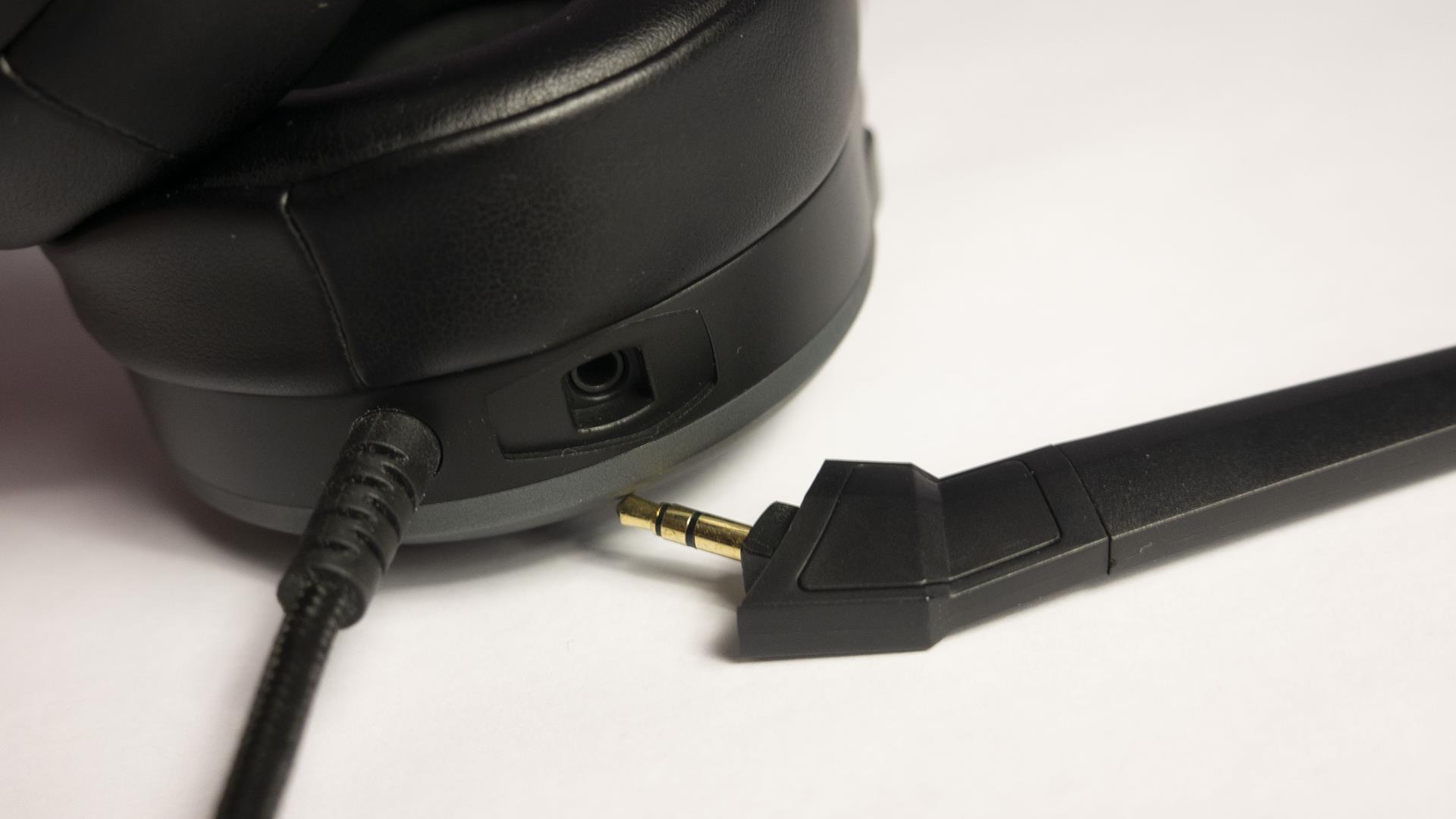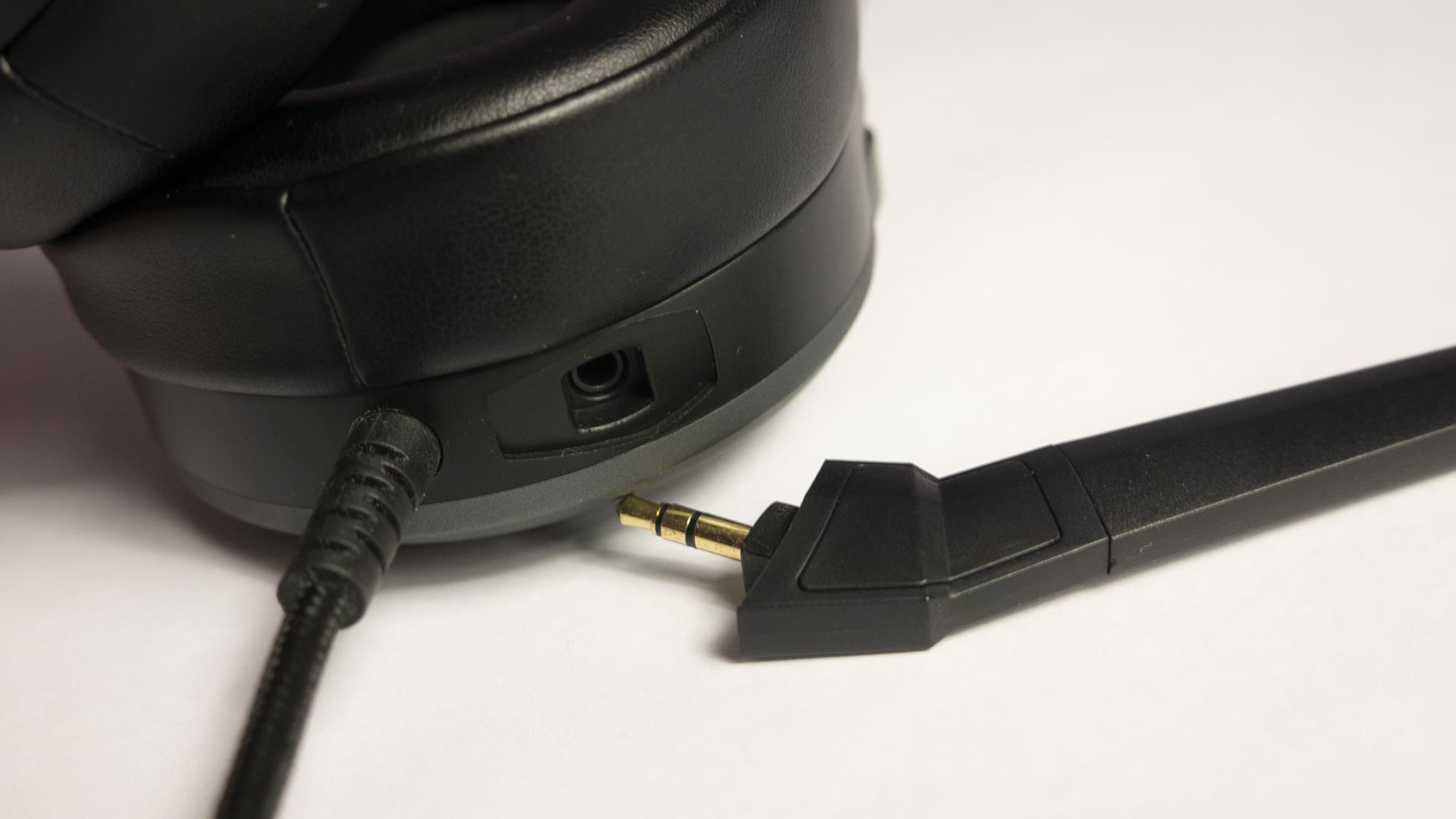 With the mic plugged in, it starts to look like a proper gaming headset. However, thanks to MSI for making it completely removable and not just retractable. While the benefit of a retractable mic is that you will never lose it, it's always still there. I like to now be able to remove my mic when not using it as it is just one less thing in the way.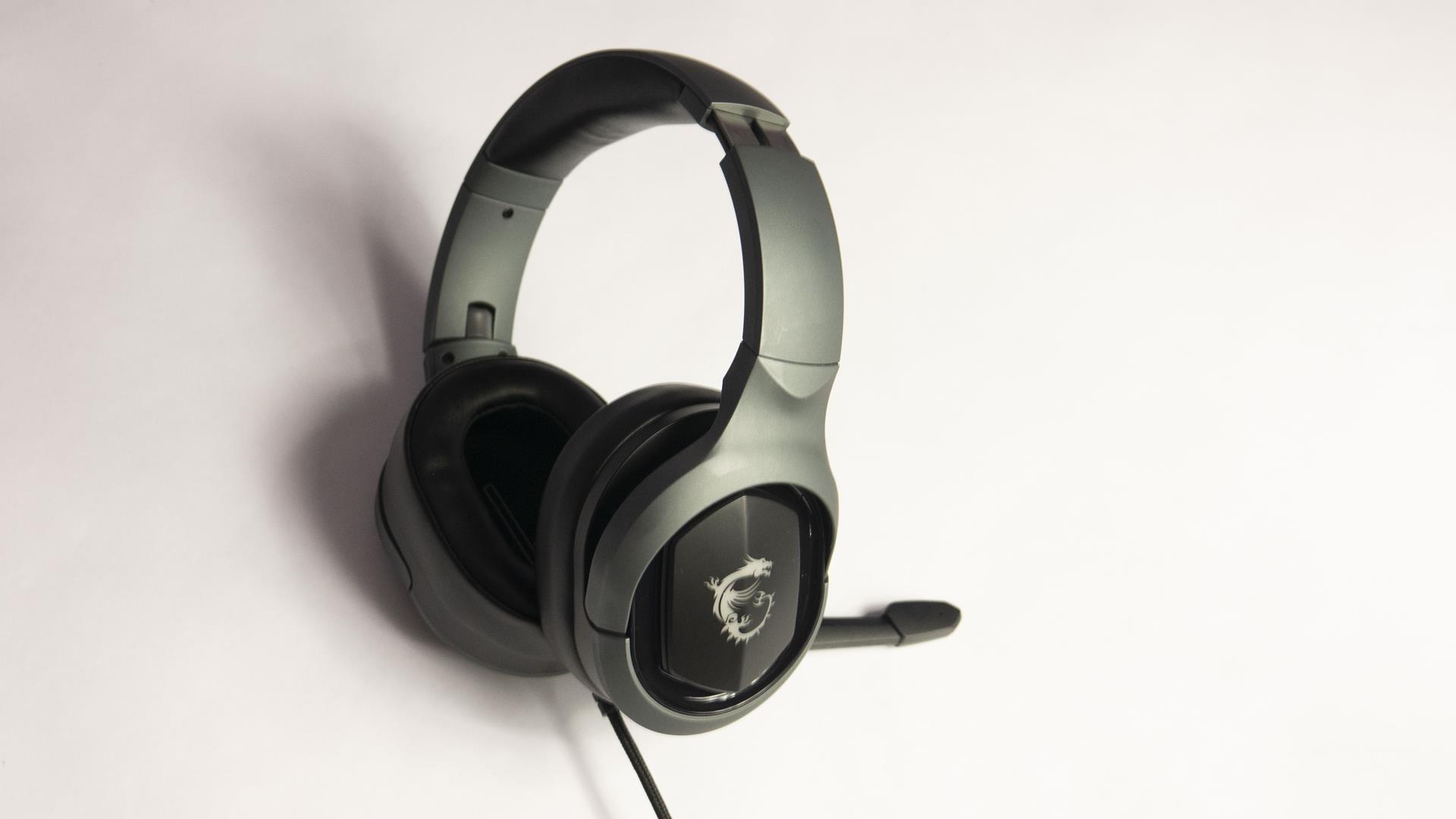 The grey and black designs of the headset complement each other nicely and look amazing, especially when all lit up which we will look at very shortly.
The inline controller has some pretty great features. You can adjust the volume of the headset, add the bass boost, enable the 7.1 surround sound and even mute your mic with ease, all from the controller. While some will argue you can do things like this from the software, it's nice to not have to open the software at all to do so. For me, being able to switch the 7.1 on and off whether I am listening to music or playing a game is quite nice.
RGB Lighting
The RGB lighting looks very nice and can be easily controlled with MSI's Dragon Centre software. There are several effects and colours to choose from so you are sure to find something for you. You can also just turn the lighting off if it's not for you.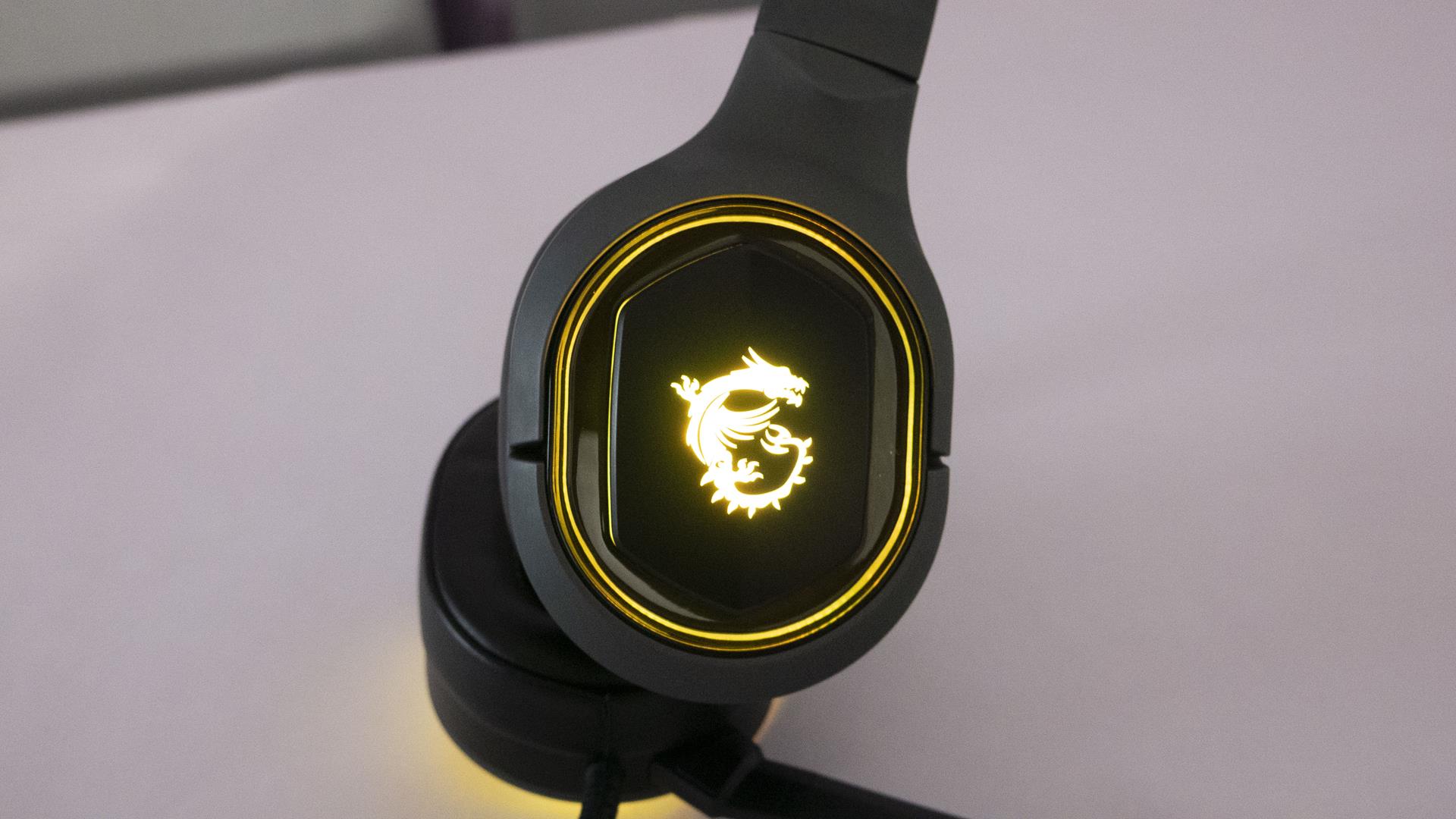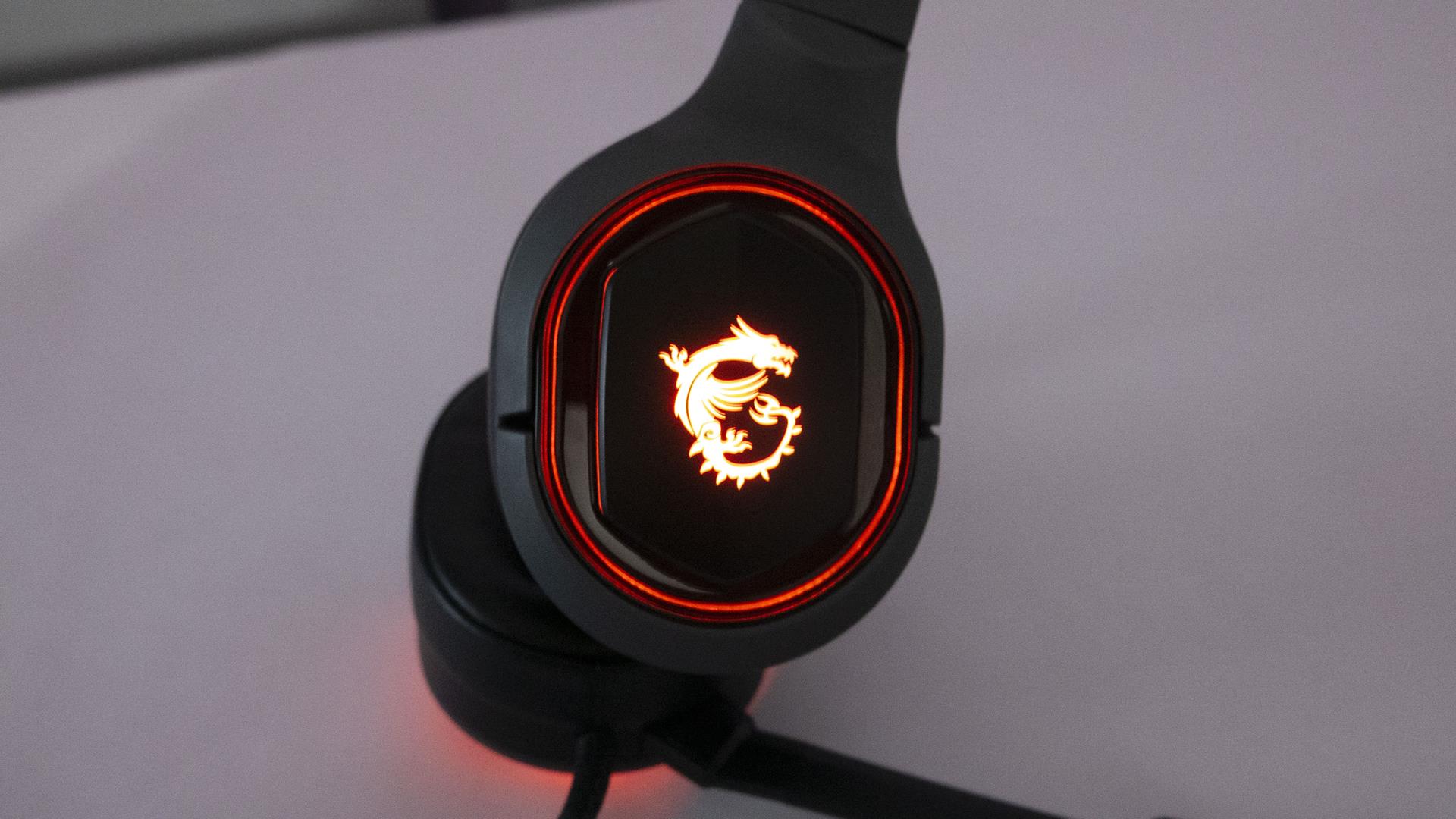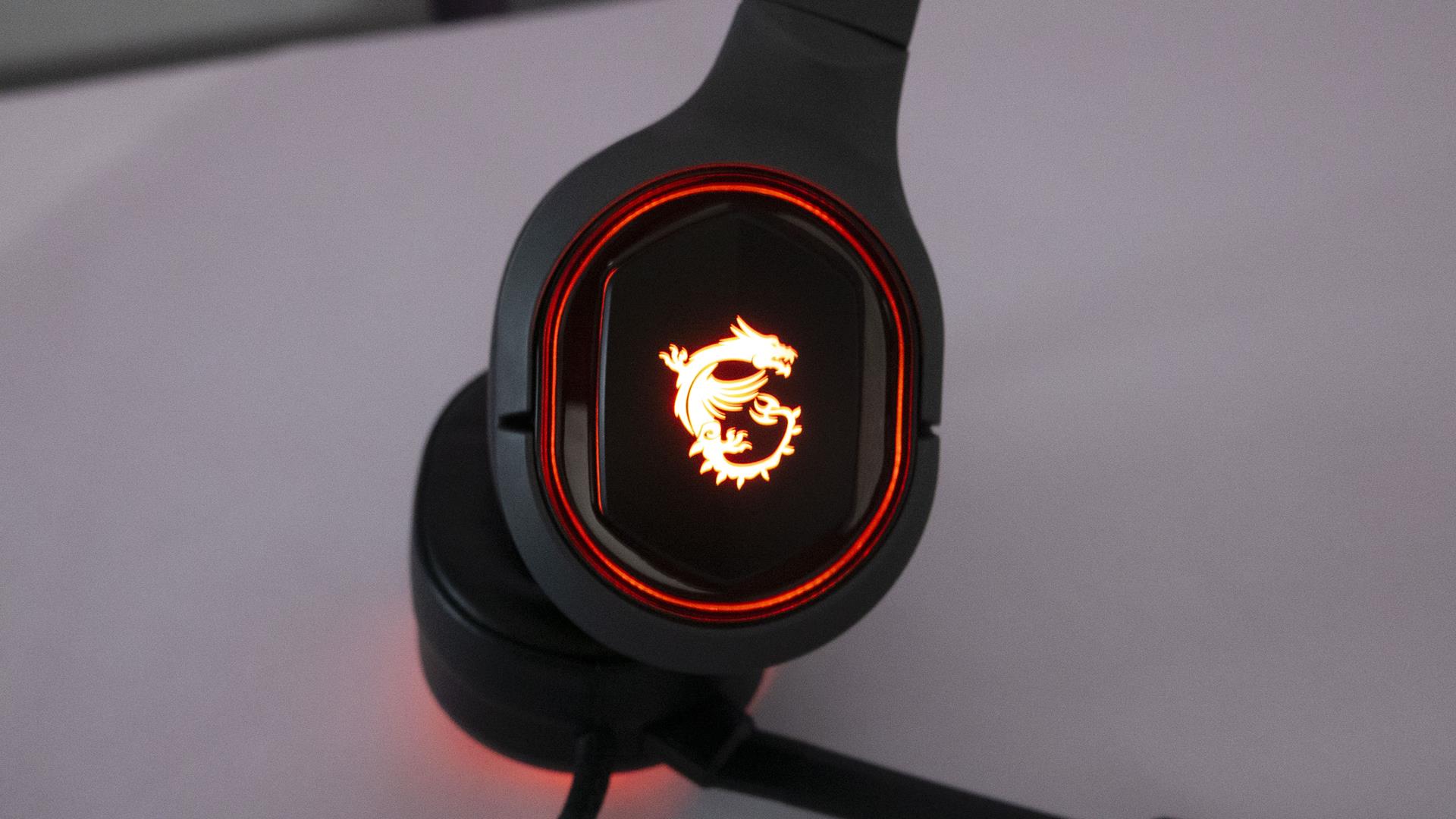 Software
As mentioned, using MSI's Dragon Centre will allow you a bit more control of your IMMERSE GH50 headset. From changing the lighting settings to adjusting the EQ, the Dragon Centre is where you want to be if you want to fully customize your new headset. It is quite easy to use and the options are all straight forward so most anyone should know what they are changing.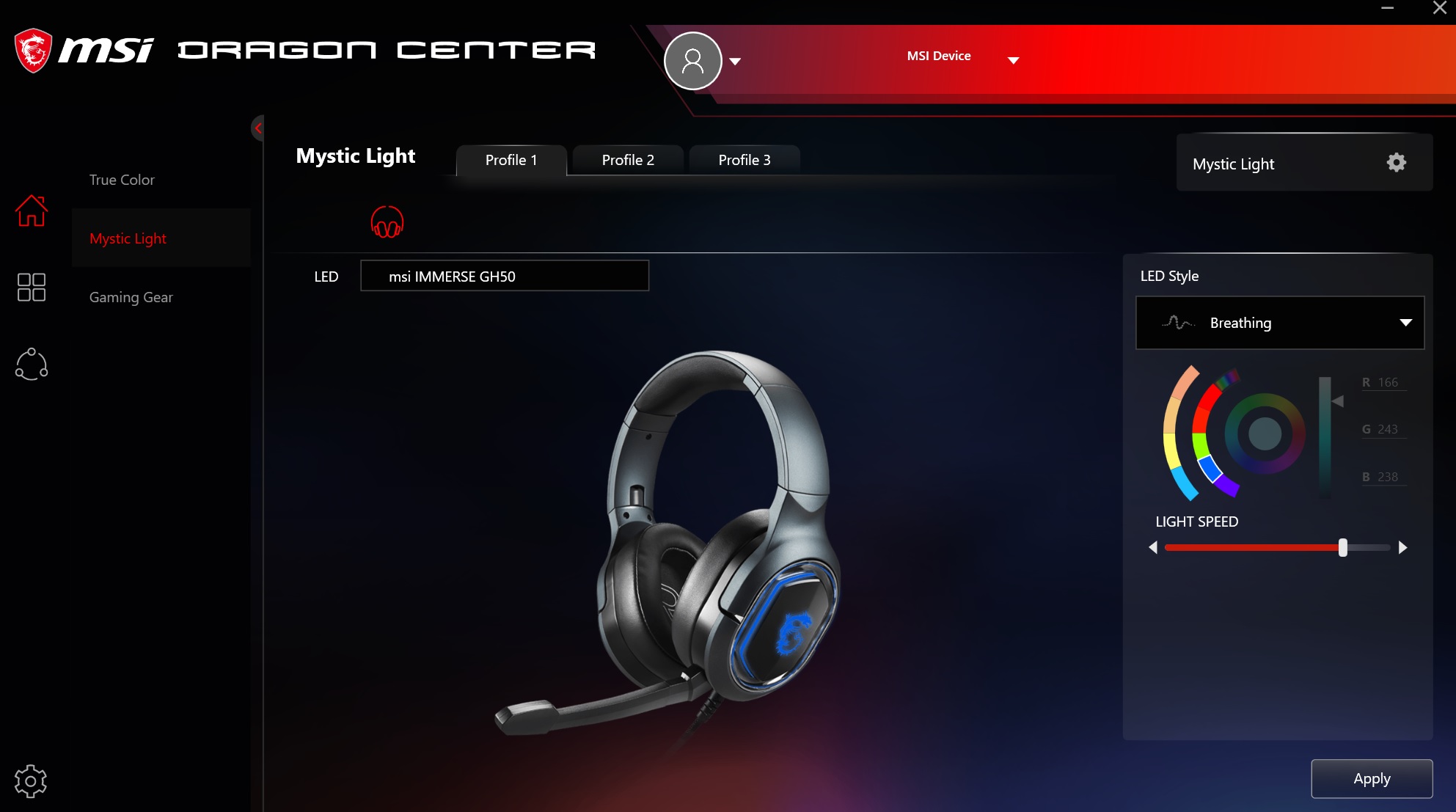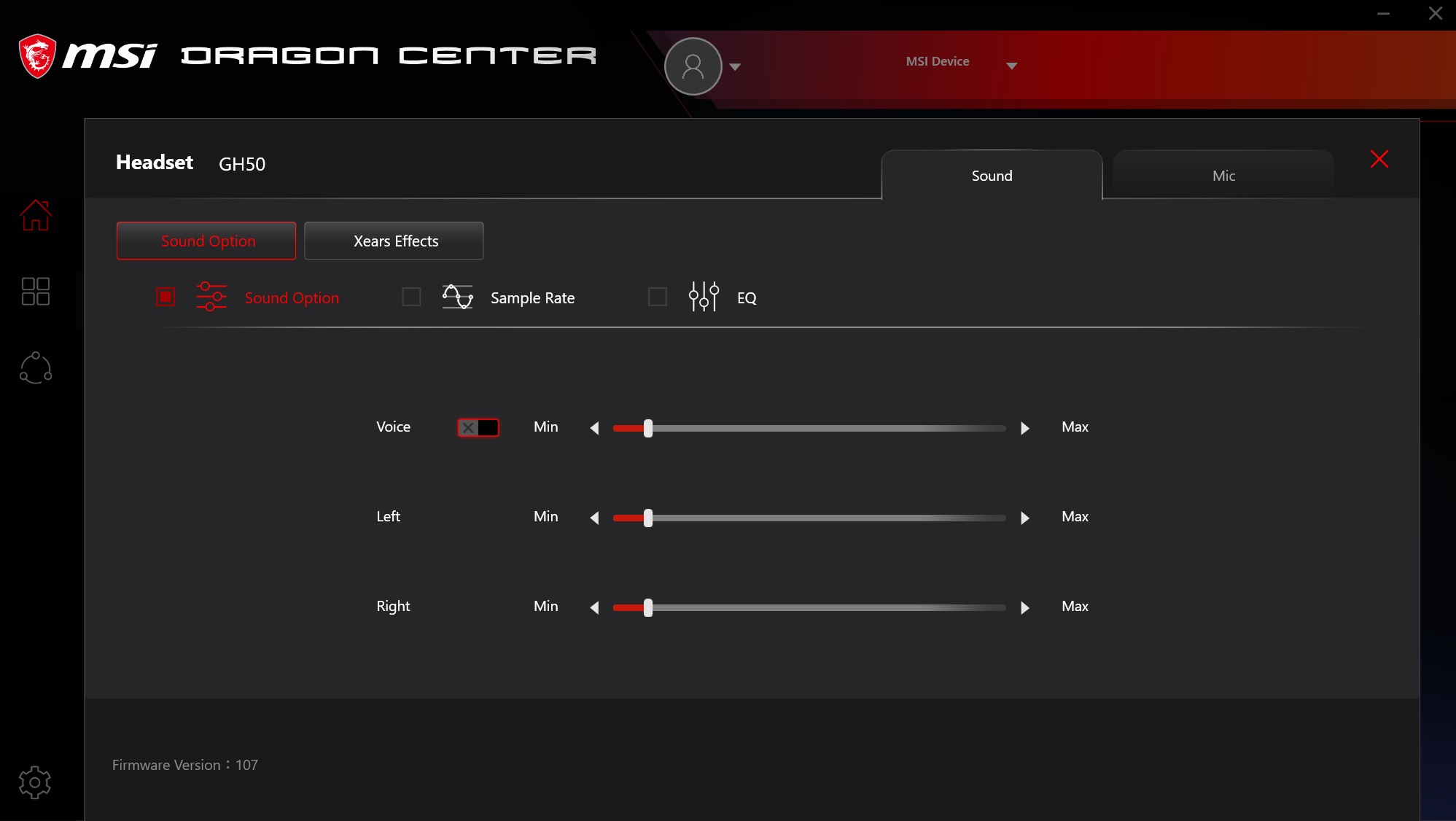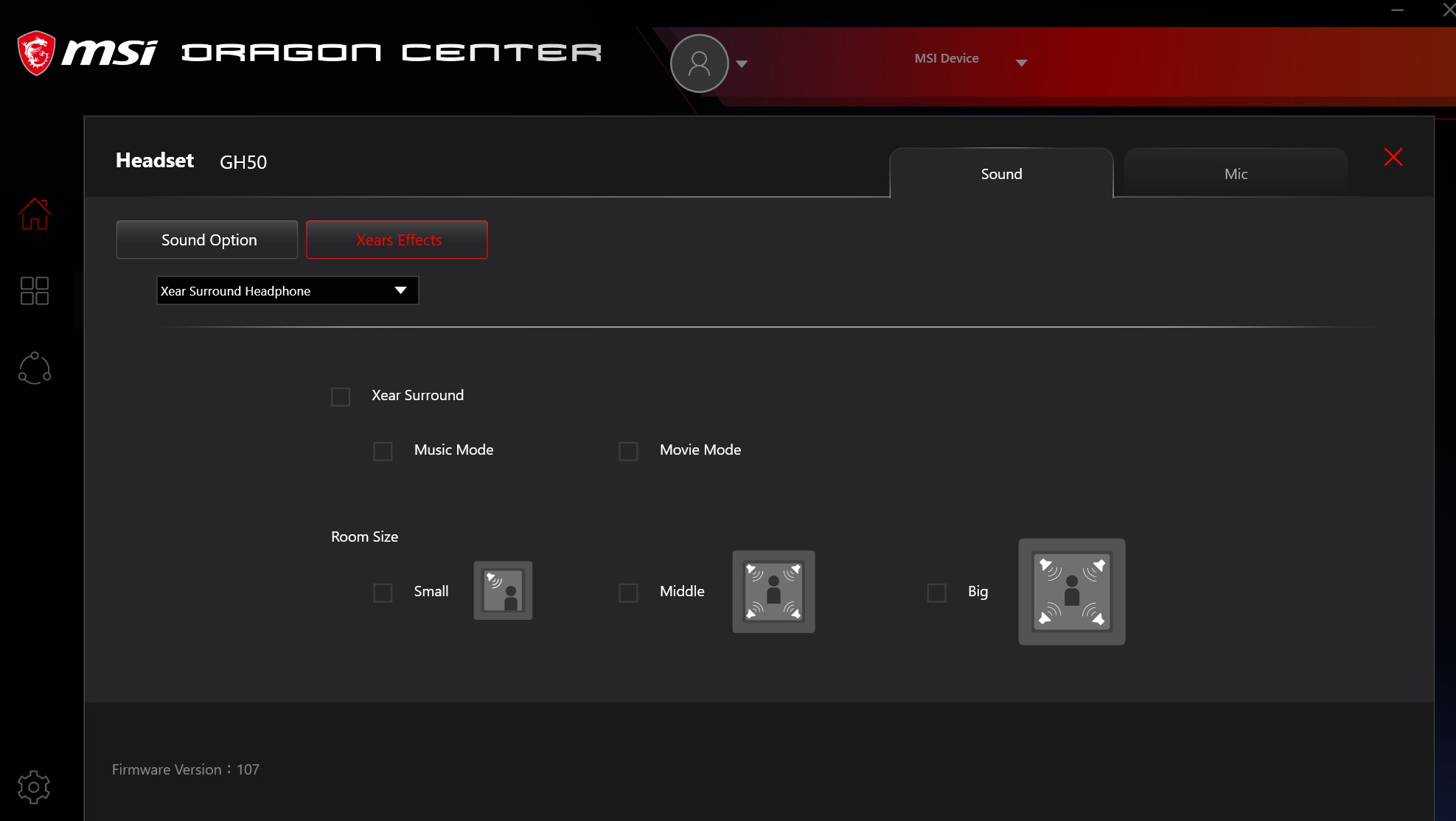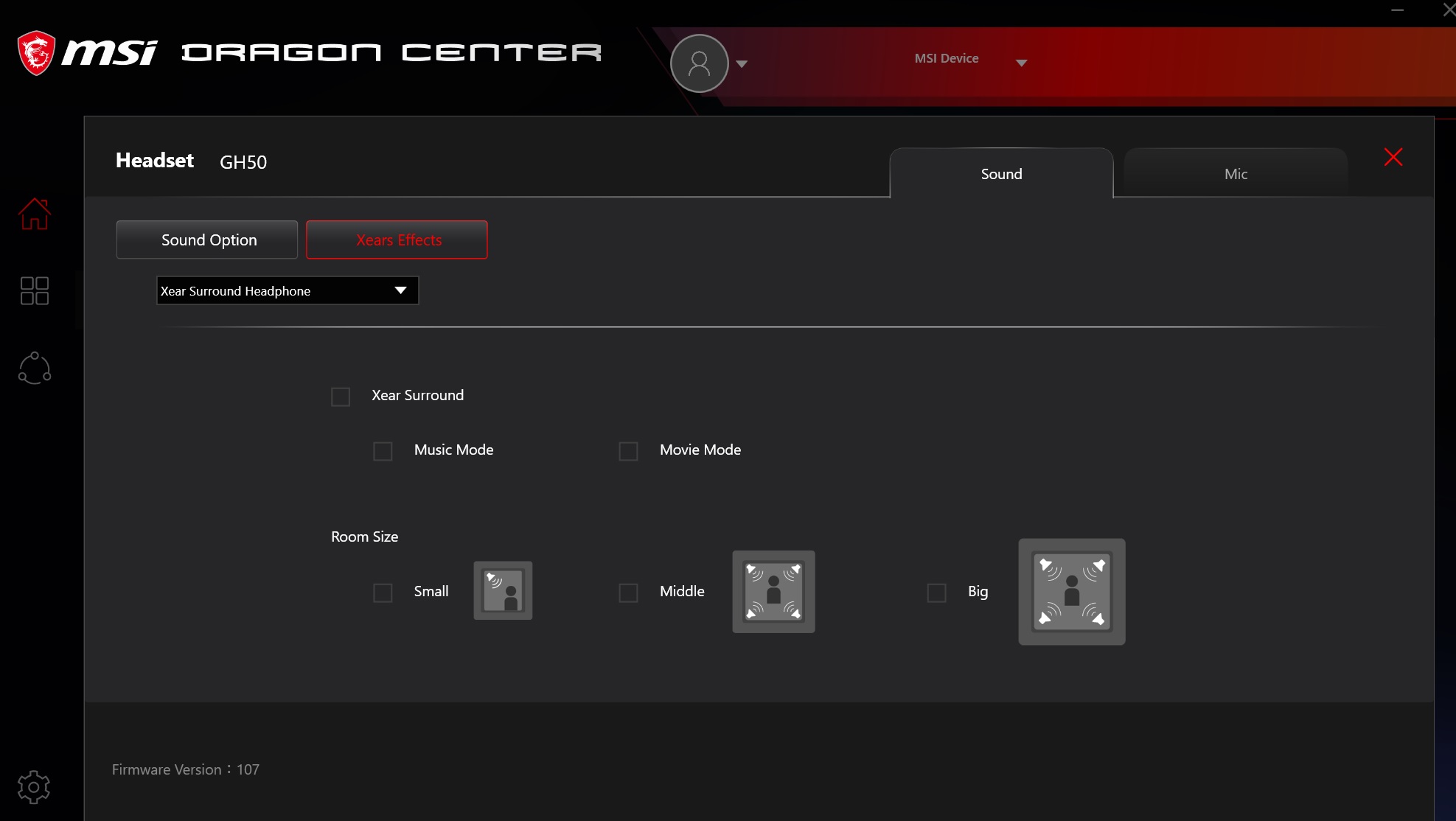 Final Thoughts.
Performance
Overall, the performance offered by the IMMERSE GH50 Gaming Headset is quite impressive. The Virtual 7.1 surround sound really adds something extra to your online gaming, especially playing FPS games. It had been a while since I used the 7.1 feature of a headset and have to say, it took me a couple of minutes to get used to but once I did, it was highly beneficial. Playing APEX I had a much better idea of where the enemies were when using the virtual 7.1 surround sound. When I jumped into Battlefield 4, it felt as if I was really in the battle with all the different explosions going off everywhere. It was really easy to get immersed in games as the sounds where just amazing. From hearing footsteps coming up behind me to explosions across the battlefield, the GH50 and their Virtual 7.1 surround sound helped me out!
While they are, no doubt, a gaming headset, I had to try out the GH50 with a bit of music. For this, I generally turned the Virtual 7.1 Surround sound off. The added bass boost and vibrating were quite enjoyable. Listening to primarily a bit of hip hop and house music, I had no complaints on the sound the GH50 had to offer. Being able to easily switch between gaming and listening is a must for me and the IMMERSE GH50 was faultless in this aspect.
Design
MSI has also done a great job with the design of the GH50 headset. From the 40mm drivers to the inclusion of an RGB lit Gaming Dragon, it is easy to see what MSI wanted to accomplish with the IMMERSE GH50. Giving users a great sound headset with the added aesthetic benefit of RGB all in a sleek and stylish design. The main thing for me was the comfort as I normally wear my headsets for prolonged periods of times and boy, I was not let down in this aspect. The GH50 is comfortable even after hours of use, which is an amazing feat in itself, let along when remembering everything else the GH50 has to offer!
Value
Coming in at around £80 at the time of review, the IMMERSE GH50 Gaming Headset offers good value for the money. For this price, you are getting a stylish and well-rounded headset. The RGB lighting and Virtual 7.1 surround sound with bass boost are probably some of the more sought after features the GH50 has to offer. Even without the RGB lighting the GH50 still has a lustrous design. For the money, you are getting a great headset from a reputable brand that has enough features to keep most users happy.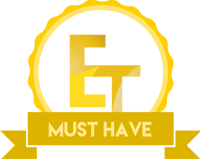 Many thanks to MSI for sending in a sample of their IMMERSE GH50 Gaming Headset for this review.