The advantages of a pre-filled, closed loop or all-in-one (AIO) liquid cooler are the convenience of installation and improved compatibility over high end air cooling solutions. The use of liquid as heat transfer medium also brings about improved cooling performance at the expense of higher cost. Due to limited room in smaller cases, small form factor users are often left out of liquid cooling option, so SilverStone has released the Tundra TD02-SLIM/TD03-SLIM. Designed for small form factor PCs, this cooler has a radiator and fan combo of only 37mm thick, making it possible to fit into slimmer profile cases or giving more space in tight confines. By retaining many of the high end features from SilverStone's other liquid cooling models, the TD02-SLIM/TD03-SLIM also has great performance for the money and is a top choice for high performance but small PC builds. 
Special Features:
■ Super slim 37mm total thickness for radiator and fan
■ Maintenance free, no refill required
■ Dual auto adjustable 120mm slim PWM fans included
■ Thick, leak-proof tubing improve reliability
■ 0.2mm micro-channel water block design for improved
■ Large 100% copper base plate for fast heat transfer
■ Integrated blue LED indicator
■ Compatible with socket LGA775/115X/1366/2011/2011-v3/AM2/AM3/FM1/FM2
You can find further information here:
TD02-SLIM: http://www.silverstonetek.com/product.php?pid=597&area=en
TD03-SLIM: http://www.silverstonetek.com/product.php?pid=598&area=en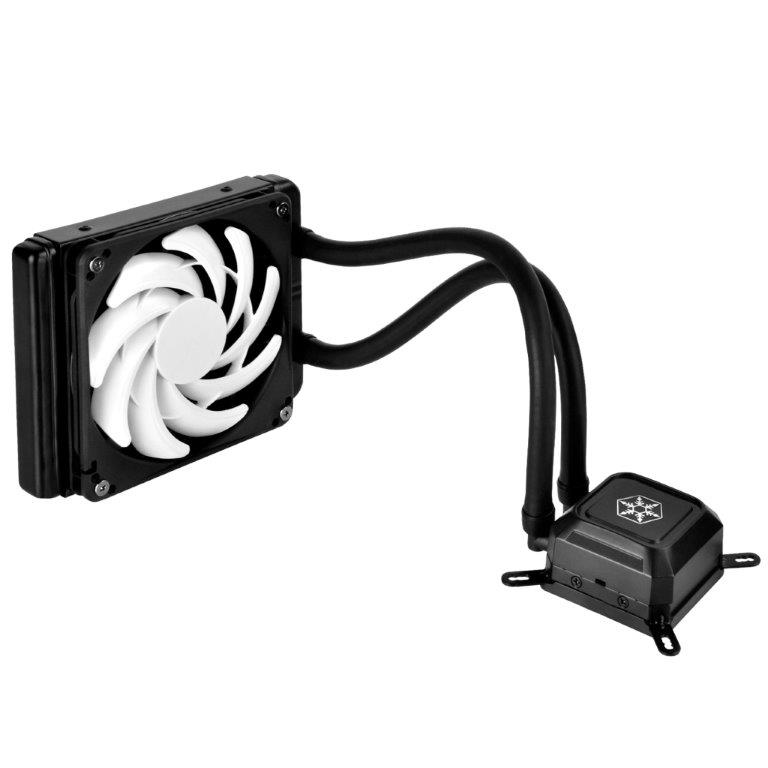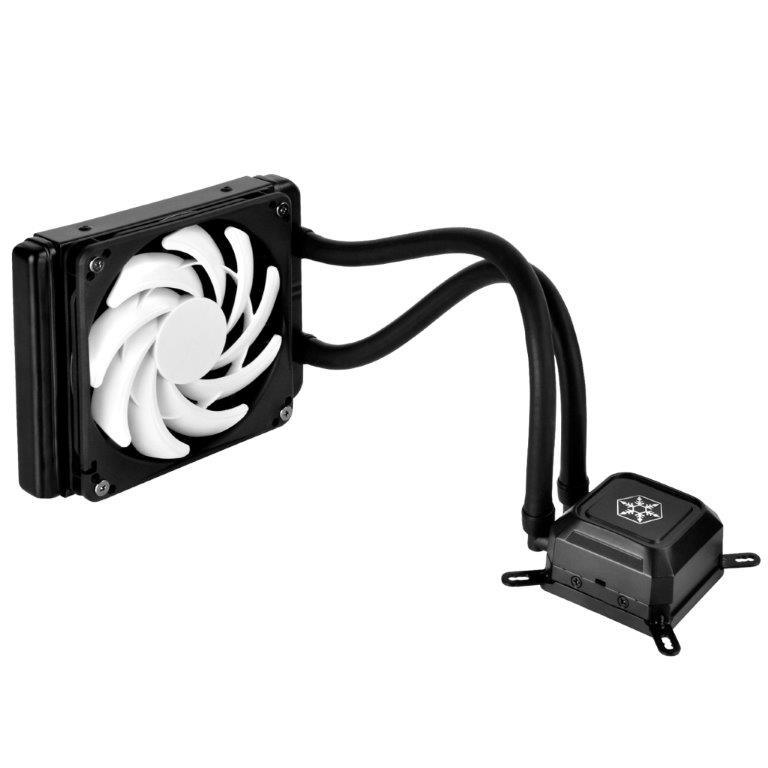 The recommended End User price (excl. VAT):  TD02-SLIM:$95.88 USB  TD03-SLIM: $73.08 USD
The TD02-SLIM and TD03-SLIM will be available on Sep. 22nd.