Taipei, Taiwan-July 16th , 2019-Thermaltake, the leading PC DIY premium brand for Cooling, Gaming Gear and Enthusiast Memory solutions, announced that their top-end liquid CPU cooler Floe DX RGB Series TT Premium Edition has already hit the store shelves. Available in 240mm, 280mm, and 360mm, the Floe DX RGB Series is an all-in-one cooler with a vivid-colored LED waterblock and digitally-controlled Riing Duo RGB high-static pressure fans. This new cooler series by TT Premium features fantastic cooling performance, exceptional quality, and addressable LEDs. Both the waterblock and the fans are equipped with multiple addressable LEDs that can be controlled by the exclusively designed software. Functions within the software allow users to personalize colors for each LED, monitor fan performance and track CPU temperature.
Thermaltake TT RGB PLUS Ecosystem
TT RGB PLUS Ecosystem is the intelligent lighting system for PCs that combines the most advanced addressable LED lighting with Thermaltake's patented TT RGB PLUS Software and Amazon Alexa Voice Service. TT RGB PLUS ecosystem provides nearly unlimited possibilities for playing with colors, synchronizing lights to games, music, CPU temperatures and other TT RGB PLUS products, including case fans, CPU/VGA waterblocks, AIO CPU coolers, PSUs, LED strips, gaming keyboards, headsets, mice and mouse pads. The patented TT RGB PLUS software allows users to change the light modes, colors, speeds, brightness, fan speeds via TT AI Voice Control and Amazon Alexa Voice Service.
Features of the Thermaltake Floe DX RGB Series TT Premium Edition:
Patented TT RGB PLUS Software & App
Monitor the fan performance, adjust the fan speeds, and customize the lighting effects for Thermaltake RGB PLUS series products with the patented TT RGB PLUS Software and an exclusively designed mobile app.
SyncALL, Say "Hello TT" – Thermaltake AI Voice Control
Talking to the TT RGB PLUS App is an easier, faster way to set lights for your systems. You can ask it to turn the lights on or off, switch lights modes, dim the lights, change light colors, or adjust lights speeds or fan speeds.
Works with Amazon Alexa
All Thermaltake TT RGB PLUS products support Amazon Alexa Voice Service, allowing you to control the lights or fan speeds by talking to the Alexa-enabled device. With the support of Amazon Alexa, TT RGB PLUS products also offer an additional visual cue for checking current weather condition in your location or anywhere in the world. All you have to do is simply starting the sentence with "Alexa, tell Thermaltake", then the lighting color will correspond to the weather condition in the location.
Patented Riing Duo RGB TT Premium Edition Radiator Fan
The high-static pressure fan is featuring long-life hydraulic bearing and compression fan blade design, delivering remarkable cooling performance without sacrificing quiet operation
High Efficiency Radiator
Special designed 240mm/280mm/360mm large surface radiator not only doubles the cooling surface but also supports up to 4x120mm /4x140mm/6x120mm fans for additional heat dissipation.
Vivid Light and High Performance Waterblock, Durable Sleeved Cable
The high performance copper base plate accelerates the heat conductivity. The pre-refilled coolant reduces any stress from liquid replenishment hassle. Additionally, the reinforced sleeved cable delivers the best durability and prevents the tubing from any damages.
High Reliability Pump
The high quality and reliable pump enables the maximum amount of water circulation, keeping the copper plate continuously cool. The low evaporation tube effectively decreases the loss of coolant; therefore no refill is either needed or required.
Digital Lighting Controller
The controller is designed with a DIP switch on the back. Users can add up to 5 devices to one lighting controller and up to 16 controllers to the software. The controller and the coding guide are included in all packs.
Simple Setup
Featuring superb cooling performance, the cooler series provides an easy installation system and a totally maintenance-free operation, requiring only the minimum amount of space in the chassis.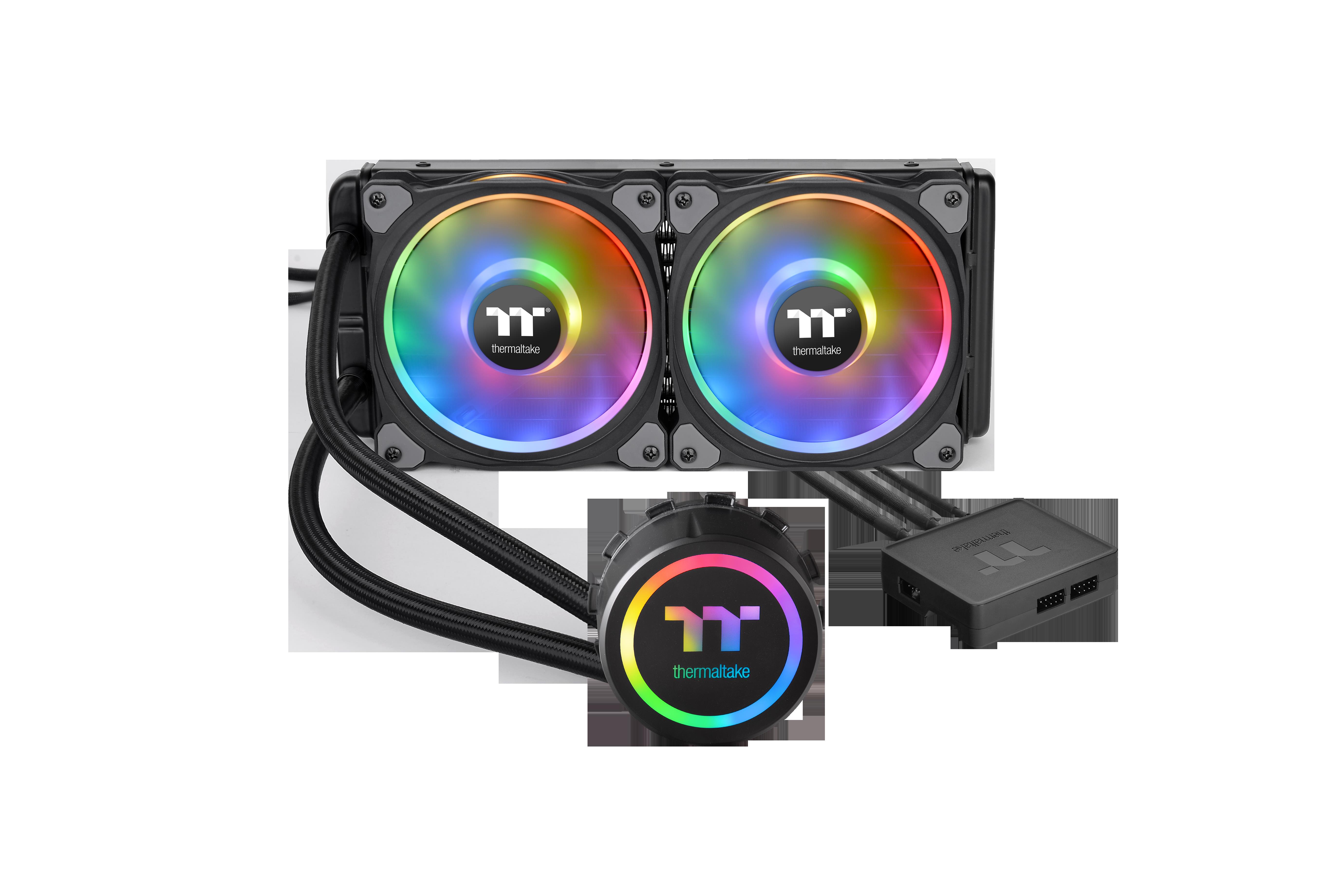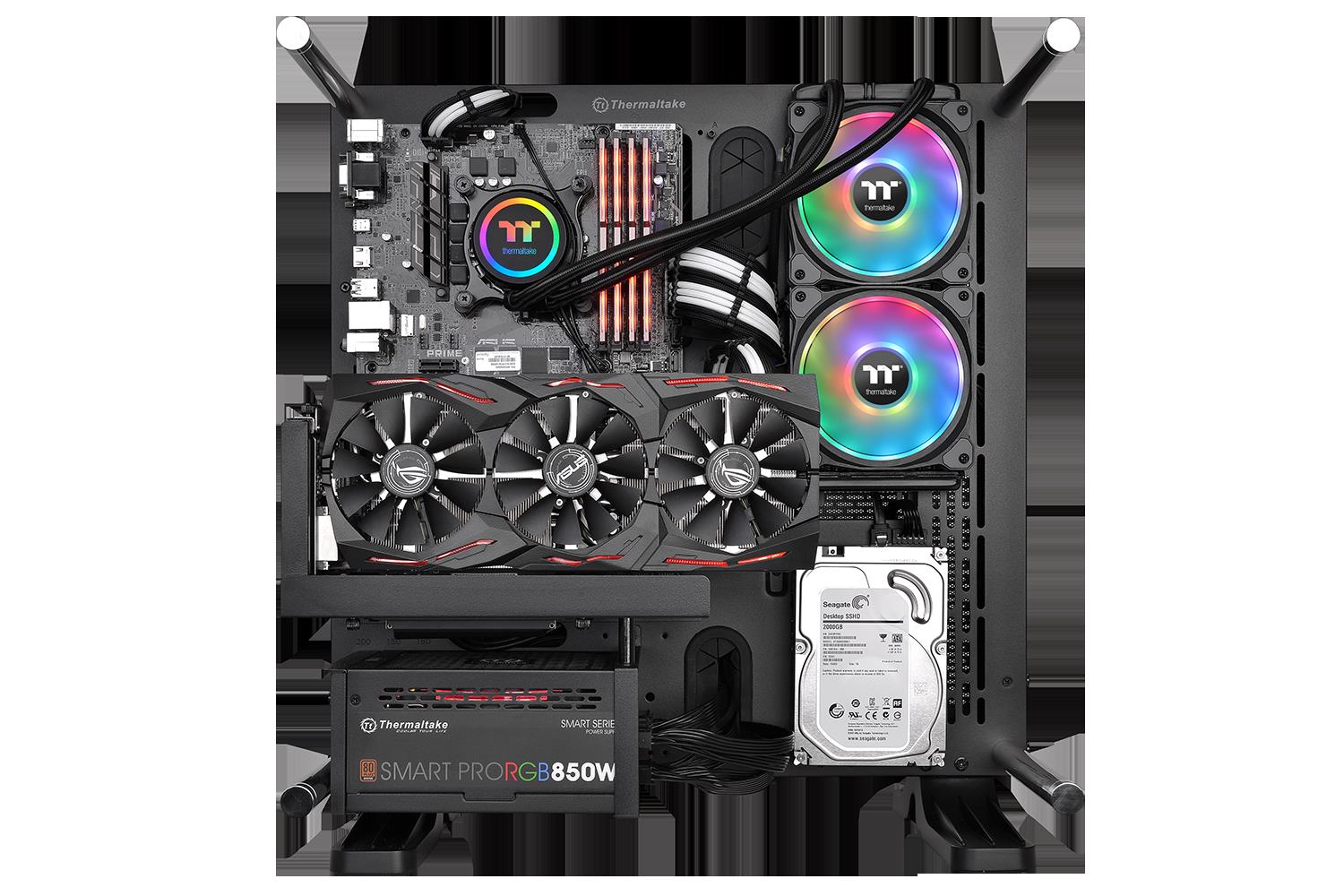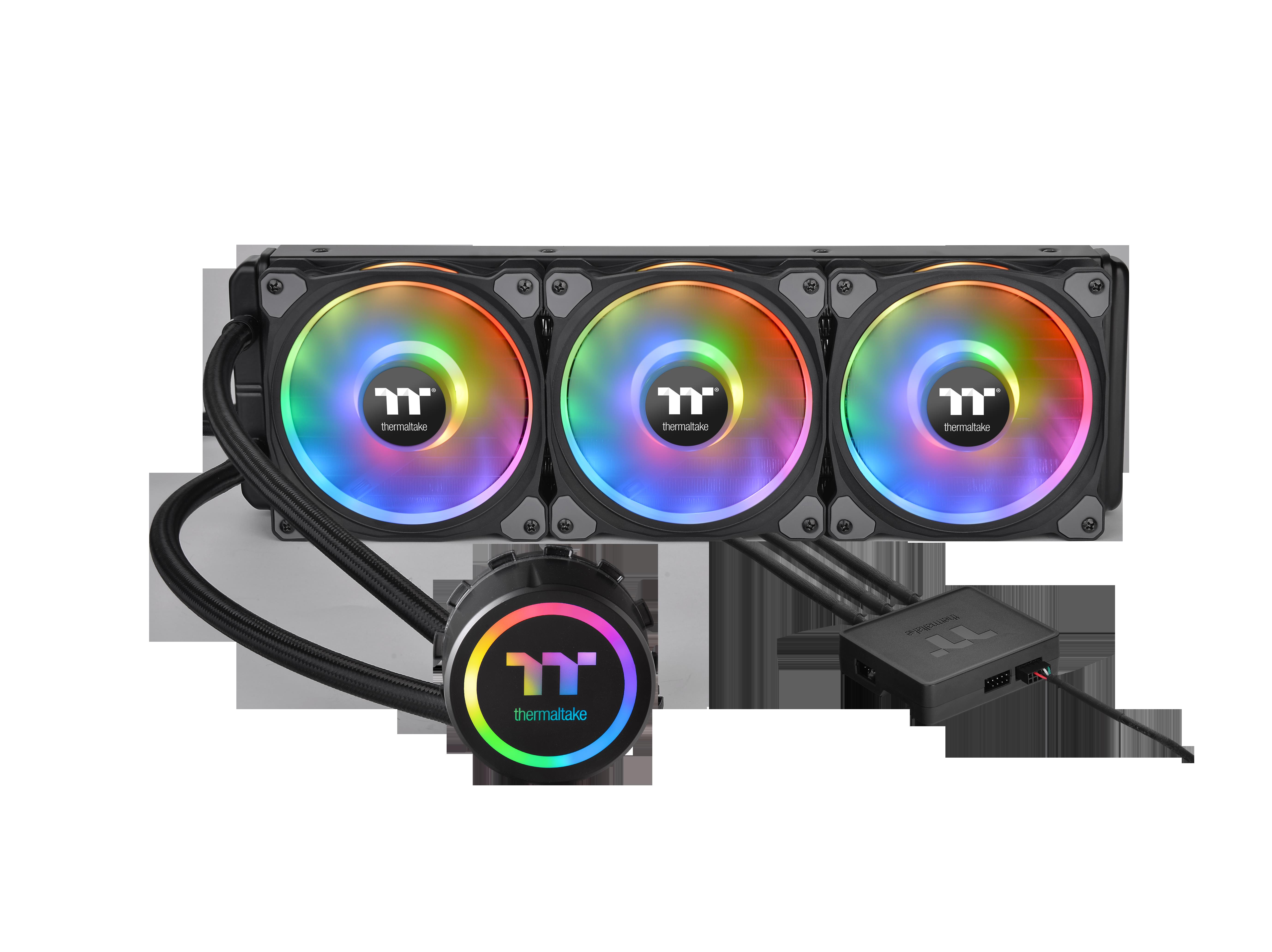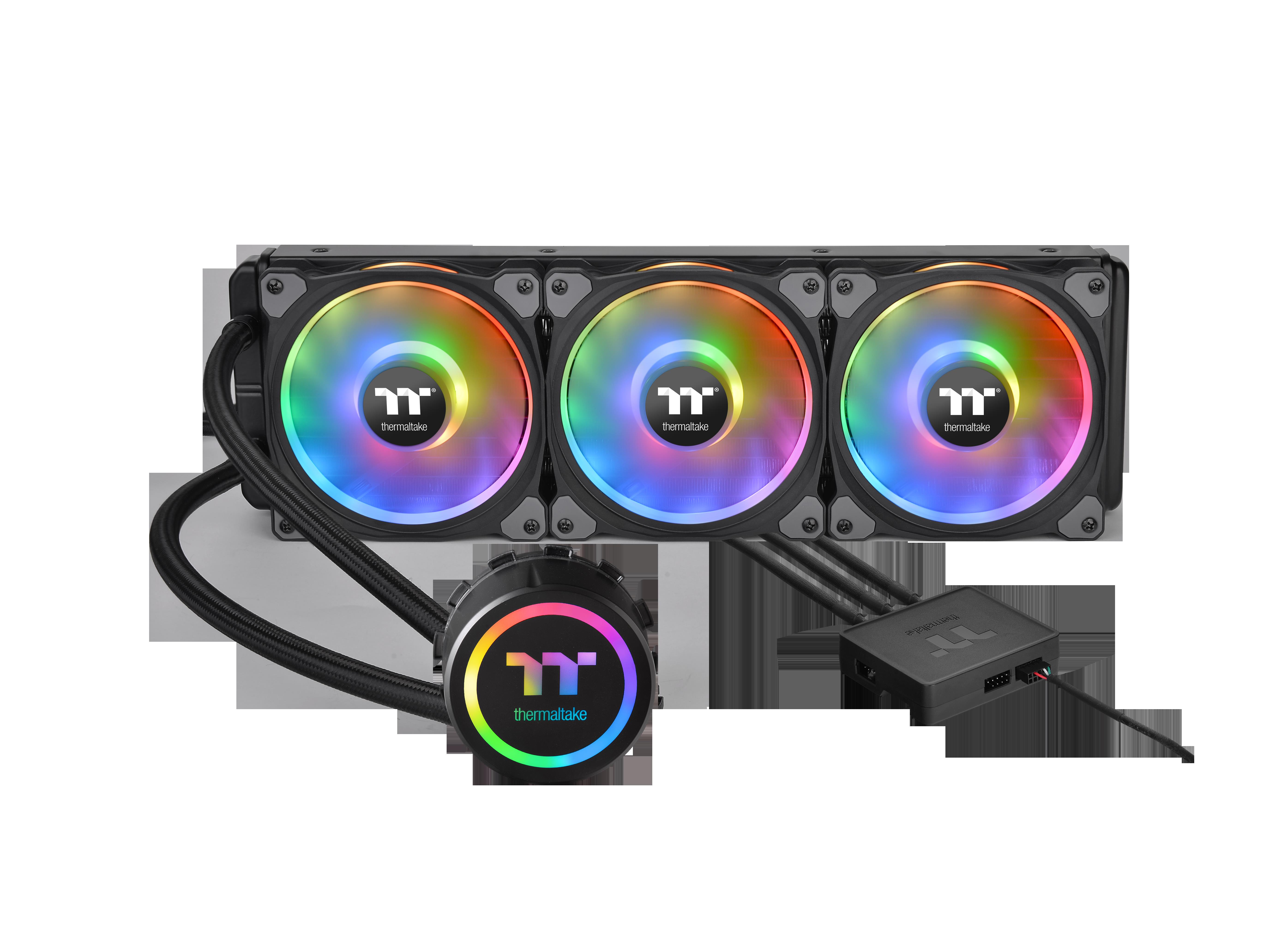 For more details on the Thermaltake Floe DX RGB Series TT Premium Edition, please visit:
Floe DX RGB 240 TT Premium Edition
http://www.thermaltake.com/floe-dx-rgb-240-tt-premium-edition.html
Floe DX RGB 280 TT Premium Edition
http://www.thermaltake.com/floe-dx-rgb-280-tt-premium-edition.html
Floe DX RGB 360 TT Premium Edition
http://www.thermaltake.com/floe-dx-rgb-360-tt-premium-edition.html