Manufacturer: Thermaltake
Product Page: Level 20MT ARGB
Thermaltake's Level 20MT ARGB Case is a mid-tower case designed to hold an ATX motherboard. Coming with not 1, but 3 ARGB fans, Thermaltake is looking to set the bar for affordable RGB PC Cases. Featuring front and side tempered glass panels, the Level 20MT ARGB has some great features. RGB aside, users will find plenty of room for water cooling support as well as a PSU shroud to help keep things looking nice and tidy. Being able to accommodate a 120, 240 and 360mm radiator in the same case is no small feat, but the Level 20MT ARGB manages it with ease. From dust filters to reusable PCI expansion bay blanking plates, Thermaltake has done a great job at making this case well worthy of your hard-earned money.
Coming in at around £85 at the time of review, this case offers superior value for the money. It has most everything you could want from a case at this price point. My only real gripe was the exhaust fan. While it works fine, it's not adjustable. I would have like to see it mounted so users can slide it up or down depending on their individual needs. However, aside from this, the case is spot on. It's amazing to see such room for water cooling in a case of this size without everything just being crammed in there. The front and side tempered glass panels will really allow users to show off their build as best possible. Thermaltake have made sure this case will be used to show off a many of builds and when all is said and done, if you are looking for a new case, the Level 20MT ARGB is definitely worth considering.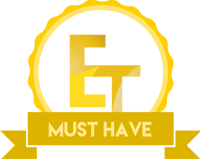 Many thanks to Thermaltake for sending in their Level 20MT ARGB Case for review!