Following on from our last review on the Silent Loop 120 and 280 coolers, today, we will be taking a look at the Pure Base 600 PC Case. be quiet! Was nice enough to send in their Pure Base 600 so we can use it to house our X99 based testing system. be quiet! offers a great range of products that all have telltale signs of being from our friends at be quiet! Most of their products feature a black aesthetic and some of them feature a slight hint of orange accenting thrown in for a bit of fun. As their name would suggest, they are also quite big on making sure their products are also on the quiet side of things. Lastly, they are known for offering some amazing performance with their products, recently their Silent Loop kills have shaken up the market with their performance leading the charge.
Boasting a tempered glass side panel and a very sleek overall look, the Pure Base 600 is certainly a force to be reckoned with. Designed to be primarily used with ATX sized motherboards, the Pure Base 600 offers plenty of room and customization without being overly large. Users who are looking to show off their build for any reason after it's complete will definitely want to have a look at this case. Not only is there plenty of room inside, but the hard drive cages can be removed to offer more space and an overall cleaner look for your build. Combine all of this with an attractive price point and we definitely have a solid mid-range(ish) contender! So, with all of that out the way, let's take a look at the specifications and then jump into the closer look.
Specifications
General Data
Installation of motherboards with backplate
✓
Case size excl. stands (L x W x H), (mm)
492 x 220 x 445
Case size incl. stands (L x W x H), (mm)
492 x 220 x 470
Dimensions side panel window (L x W), (mm)
417 x 460
Material
Side panel window
4mm tempered glass
Pre-installed Fans
Fan @ front
1x be quiet! Pure Wings 2 |140mm / 900rpm
Fan @ rear
1x be quiet! Pure Wings 2 |120mm / 1,200rpm
Dimensions (L x W x H), (mm)
Front: 140 x 140 x 25, Rear: 120 x 120 x 25
Fan speed @ 12V (rpm)
Front: 900, Rear: 1,200
Noise level @ 12V (
dB(A)
)
Front: 17.1, Rear: 16.8
Air flow @ 12V (cfm / m3/h)
Front: 55.8 / 94.80, Rear: 41.7 / 70.84
Air pressure @ 12V (mm H2O)
Front: 0.6, Rear: 0.9
Voltage range (V DC)
5–12
Input power (W)
Front: 1.08, Rear: 1.04
Lifespan (h / 25°C)
80,000
Fan controller
Manual 3-step fan controller (3x 3-pin)
Optional Fan Installation
Front (mm)
1x 120 / 1x 140
Optional Radiator Installation
Front (mm)
120, 140, 240, 280, 360
Cooling
Max.construction height of 
CPU
 cooler unit (mm)
up to 165
Airflow channel
Front, Top Cover
PSU Compatibility
Maximum dimensions excl. bottom fan (mm)
210
Maximum dimensions incl. bottom fan (mm)
210
Graphics Card
To get things kicked off, let's have a look at the top IO. Here, we can find power and reset buttons, two USB 3.0 ports and the audio inputs. You will also notice a HDD LED light and a switch with three settings, this is a fan controller so you can easily control some of the internal fans and adjust them to your given needs at any time on the fly.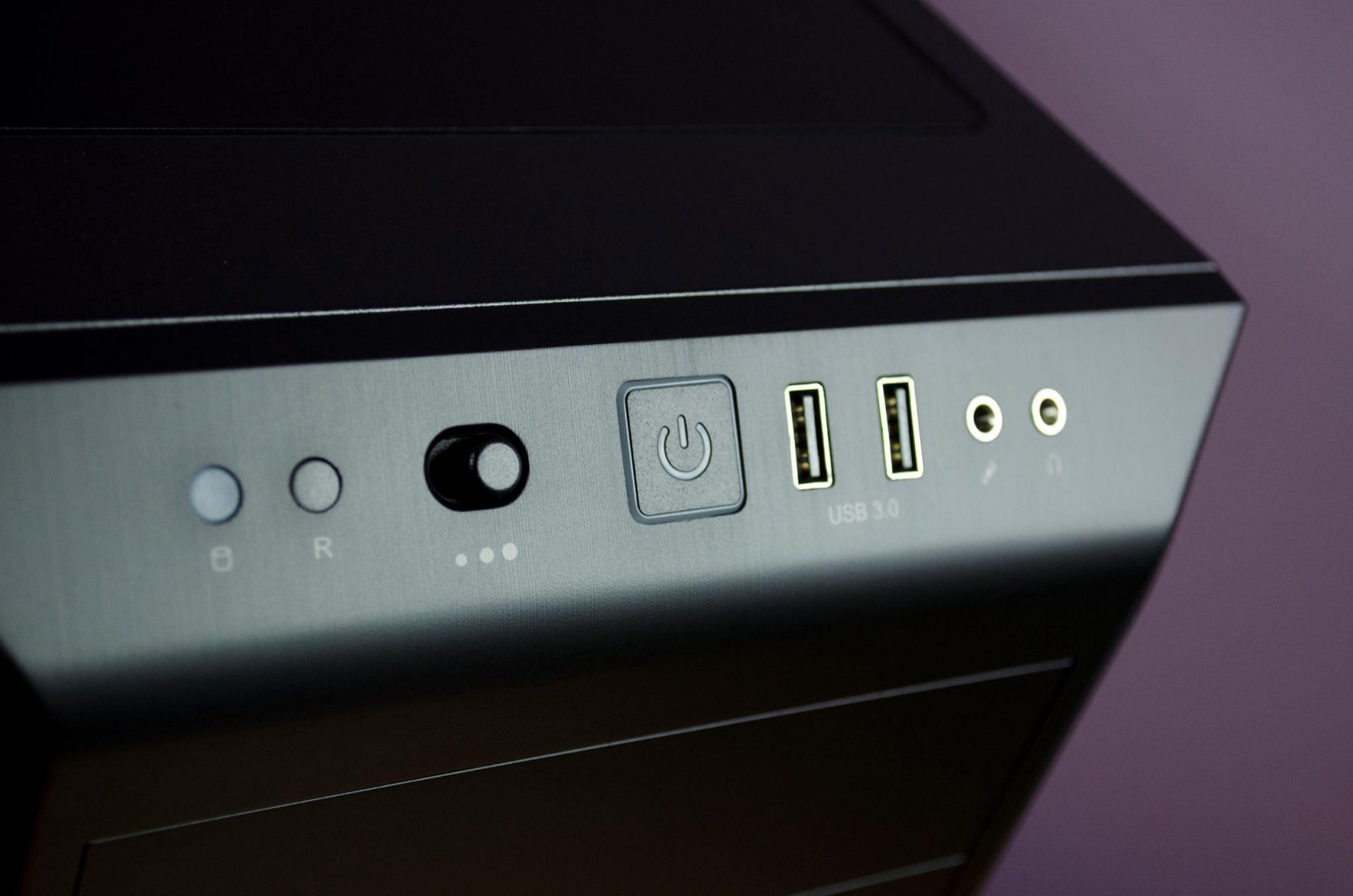 The front of the case features a nice black brushed aluminium look and has two 5.25″ drive bays.  A simple and elegant front panel means this case will be great whether you want to build a killer gaming system inside or want to have something that will look good in an office setting. be quiet! is great at making amazing looking products without having to go over the top with gimmicks and flash.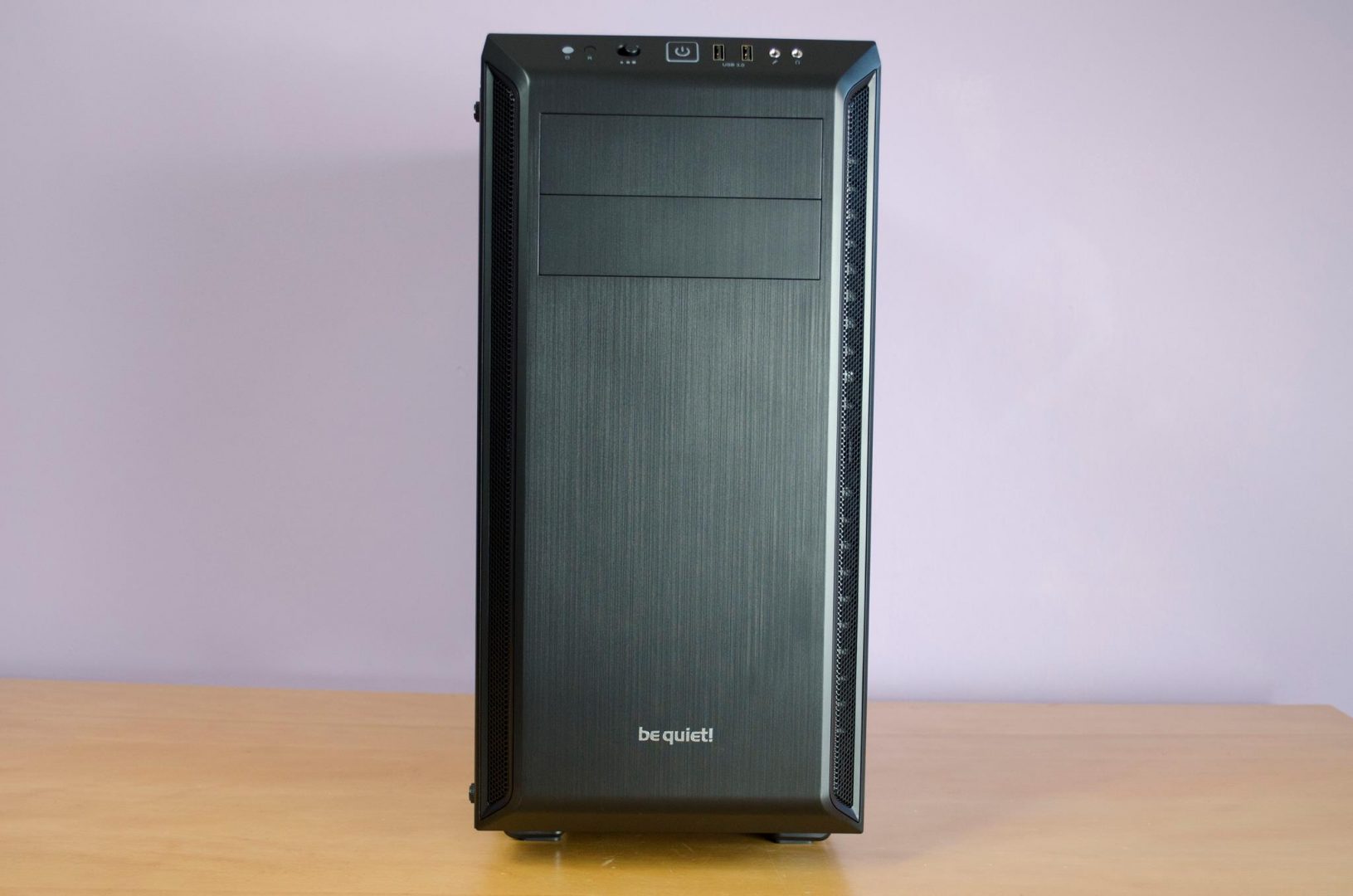 The top of the case features a removable panel that has a small bit of ventilation towards the rear of the case. This ventilation will help with those who want to add an AIO or Fans to the top of the case for a bit of added airflow and cooling performance. Keeping the panel in place will help to keep the noise produced by the fans to a minimum but can also be taken out for those who are more concerned with cooling performance than noise.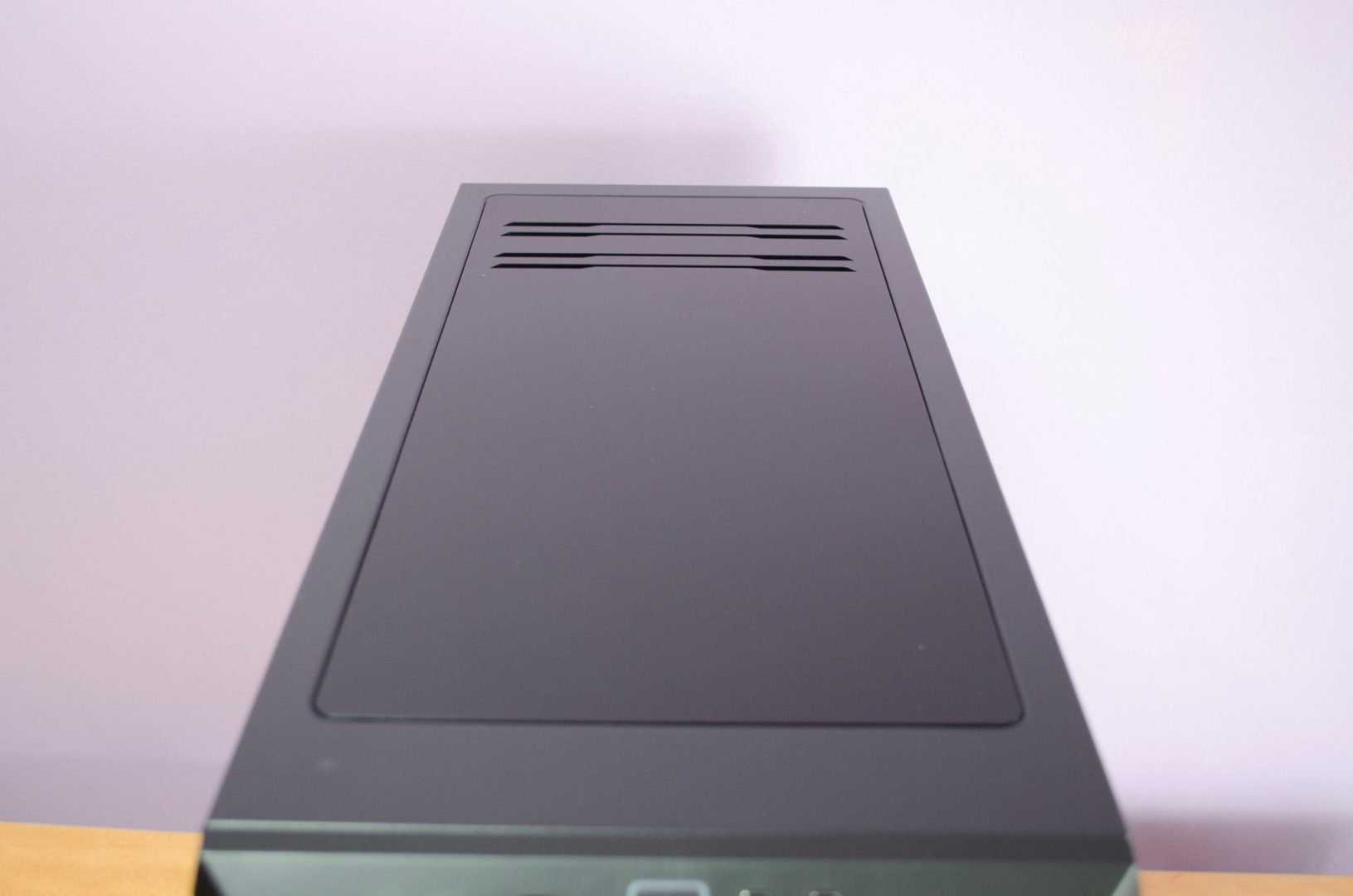 Removing the top is as easy as pushing the 8x clips as seen in the below photo and raising it off the case. As you can also see, the top panel has some noise dampening material already installed on it.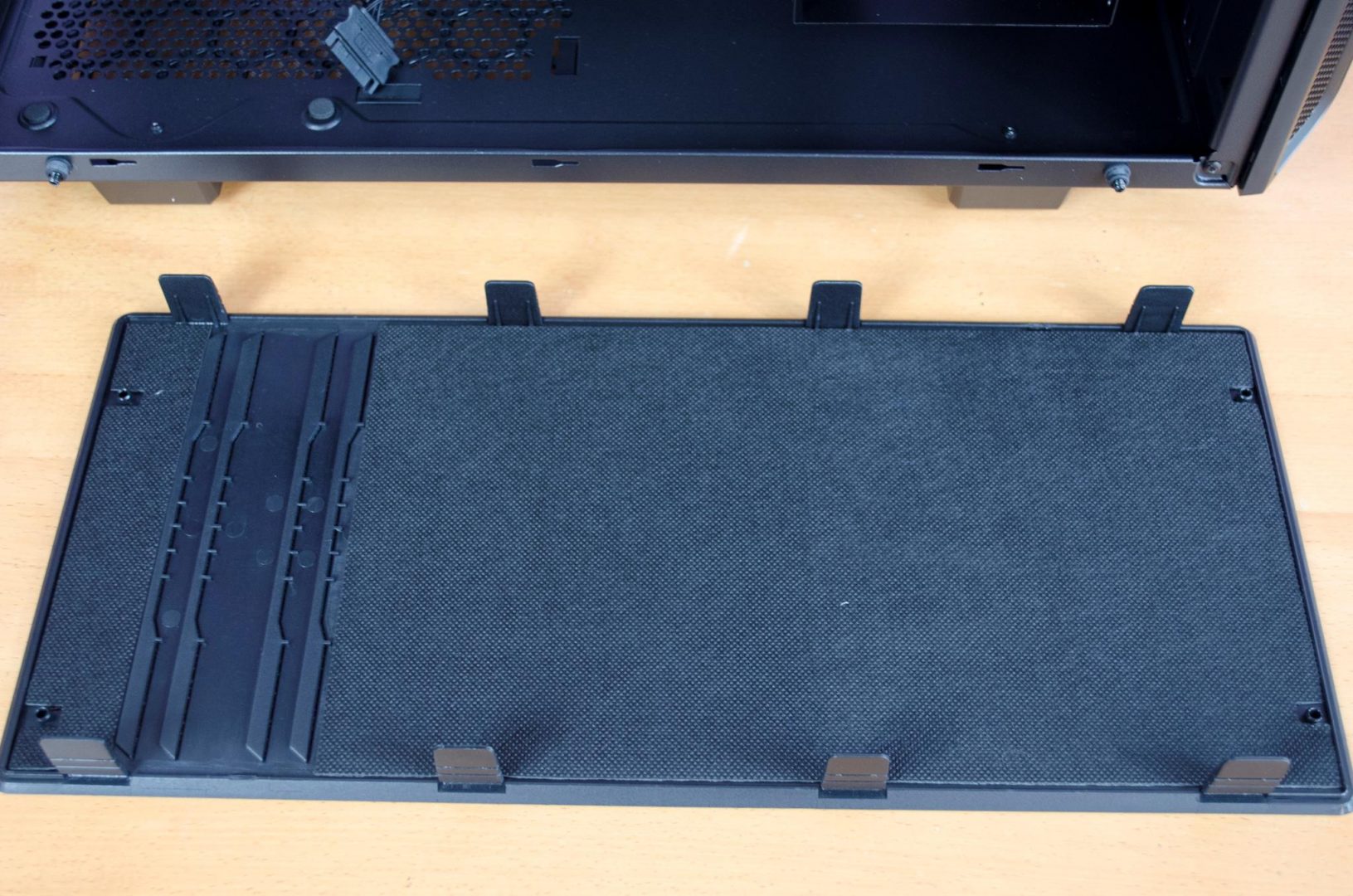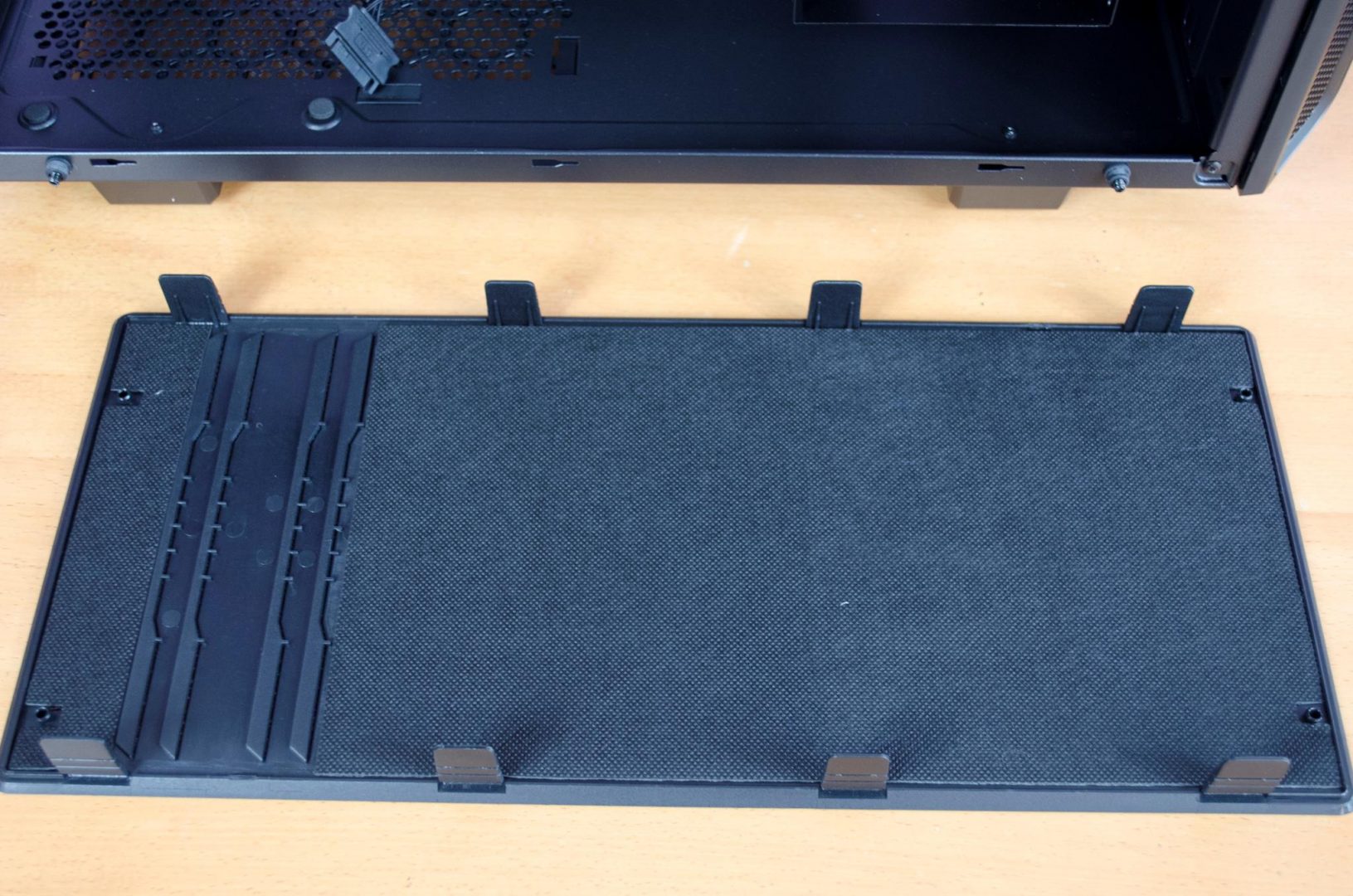 Once the top is off, we can see plenty of mounting configurations for a number of fans or AIO coolers. Once the cooler or fans are installed you can put the top back on though you won't get anywhere near as good performance as you would if you leave the top off.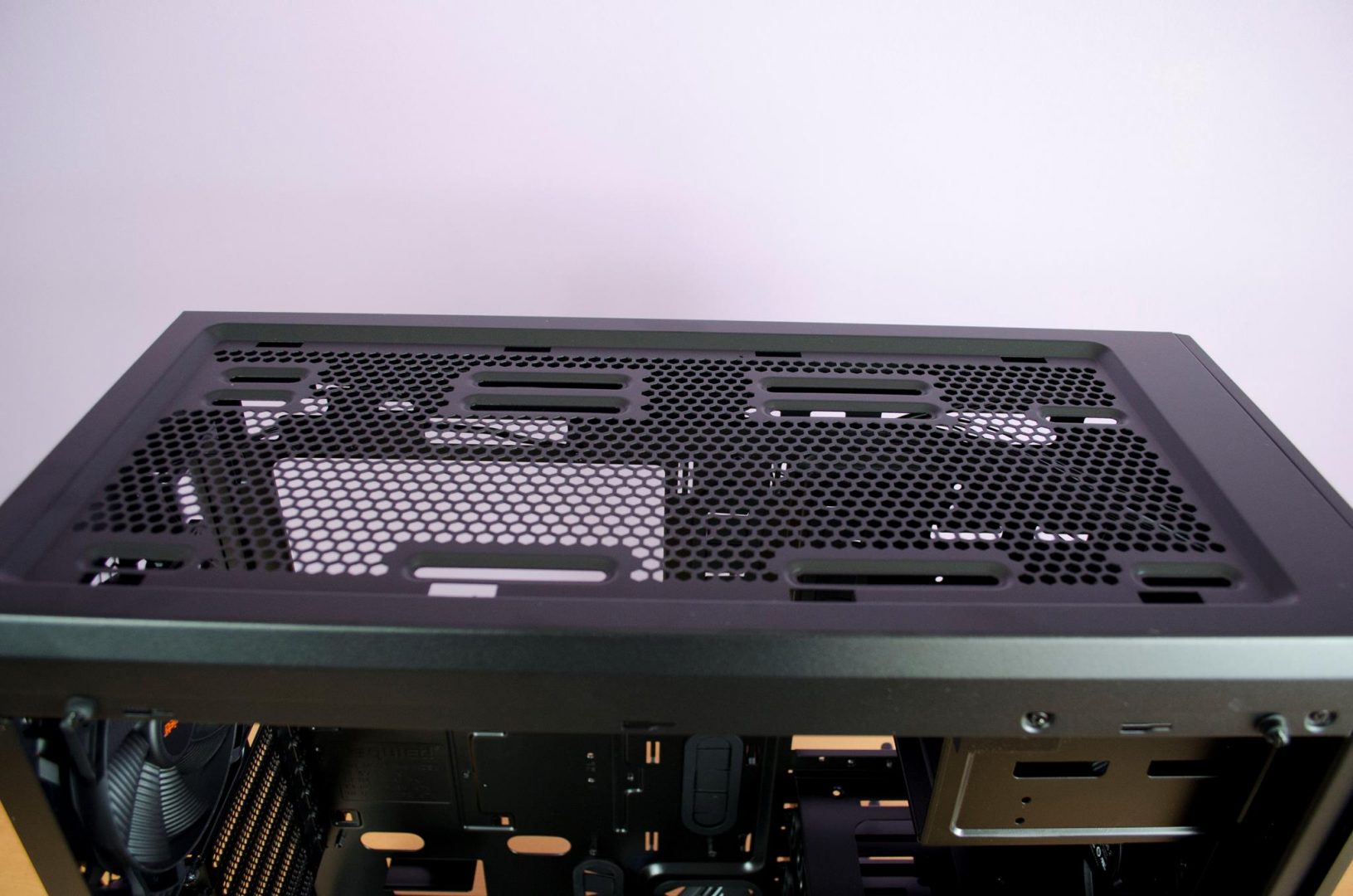 One of the current market trends is tempered glass side panels. These offer a great view of the inside and while they may not be for everyone, those looking to show off their insides will love it. The tempered glass is a nice step up from the old plexi side panel days as not only does it look much better, it offers better quality.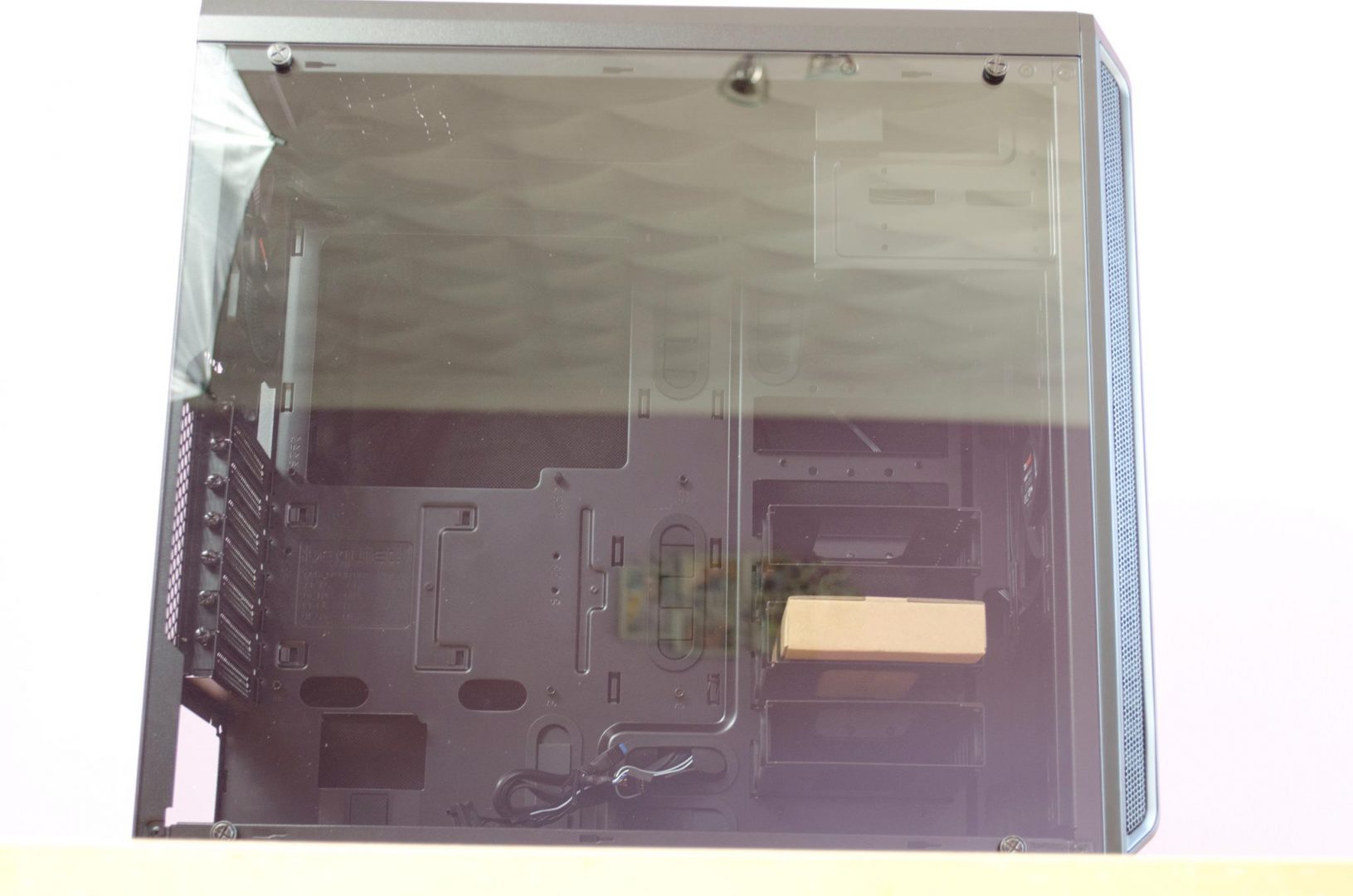 The other side panel is plain black and features a nice bit of noise dampening material on the inside.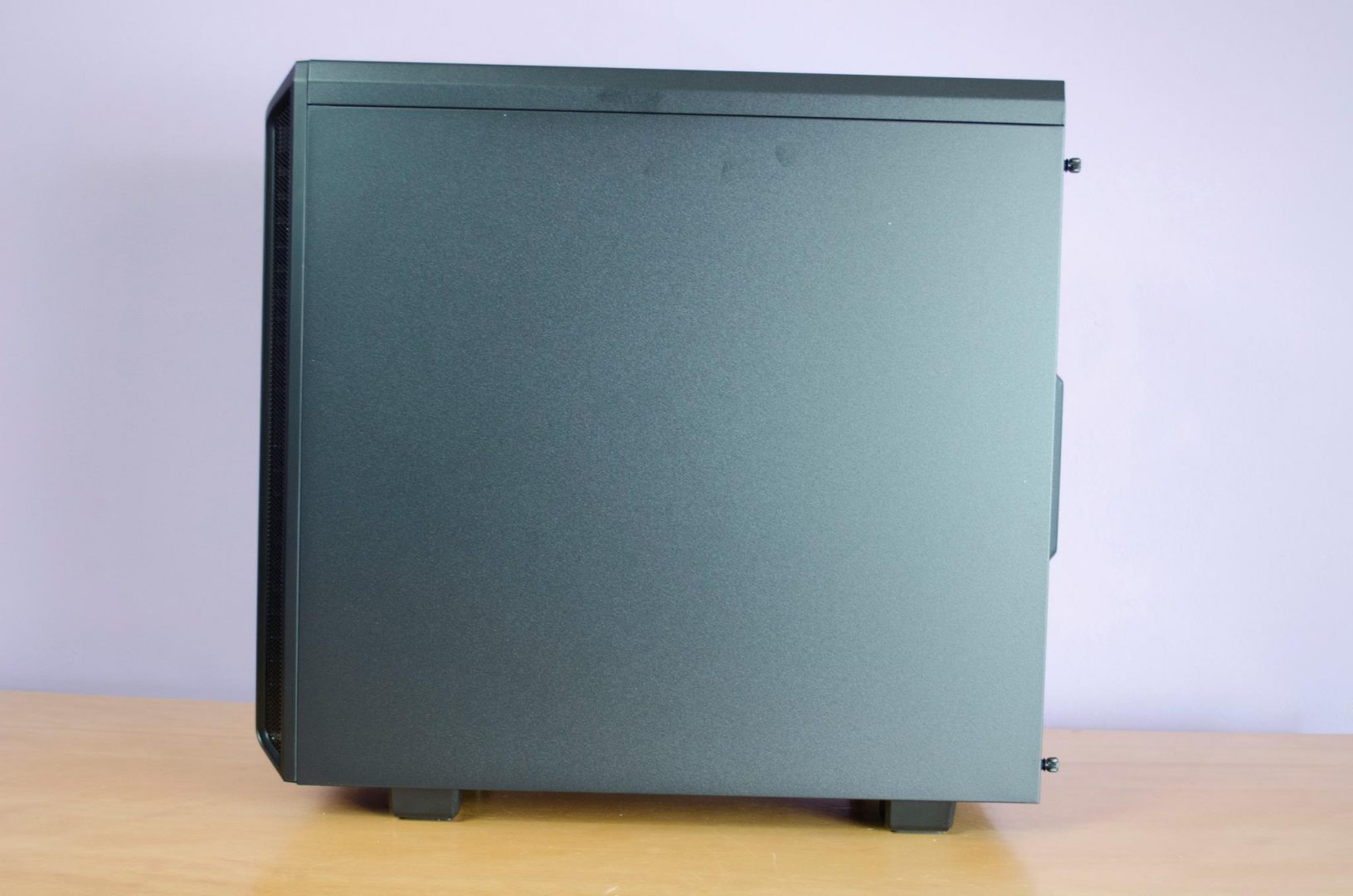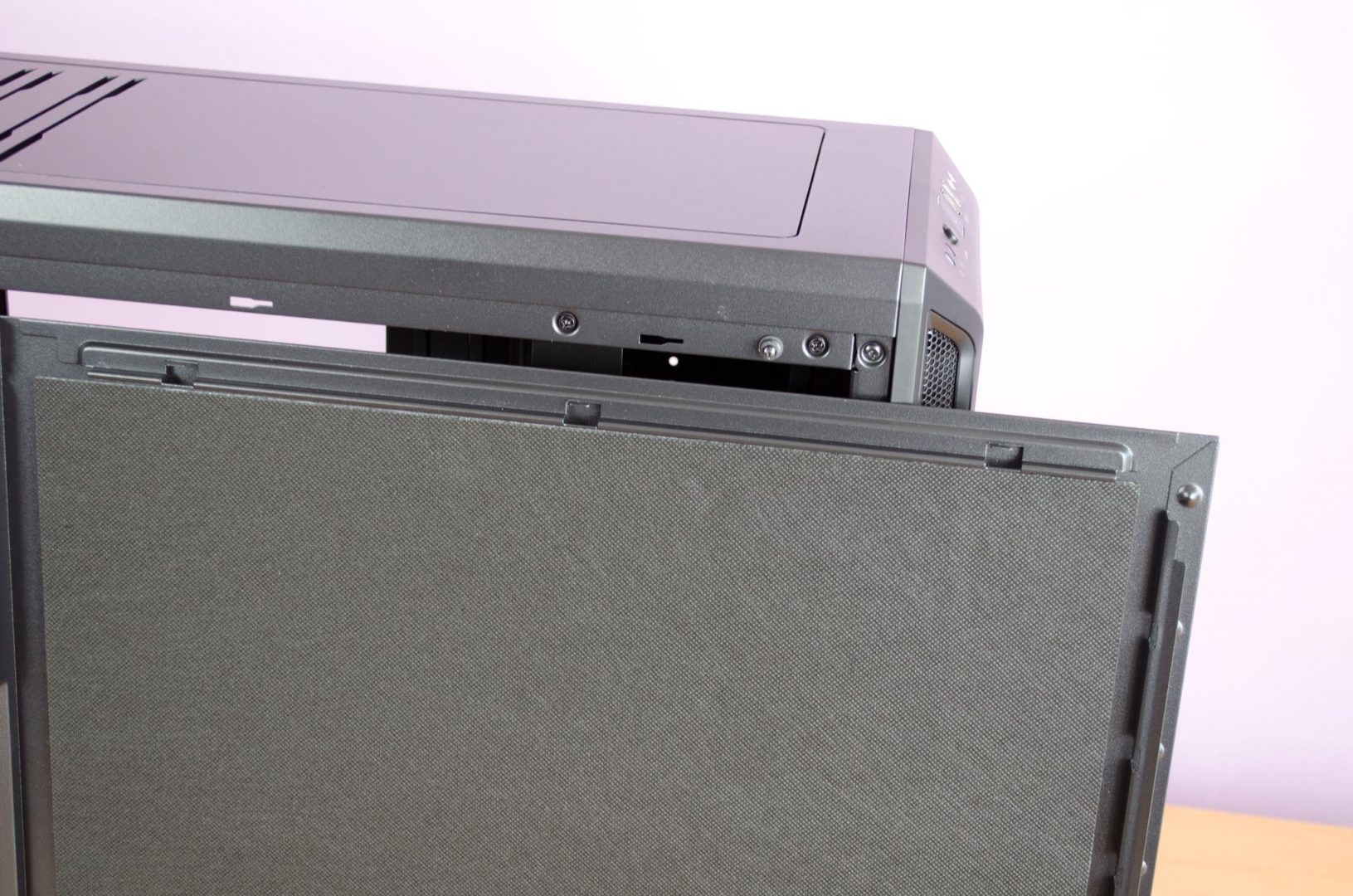 Nothing too exciting going on around the back,  here we have the standard PSU and motherboard cutouts along with 7x PCI expansion bay slots.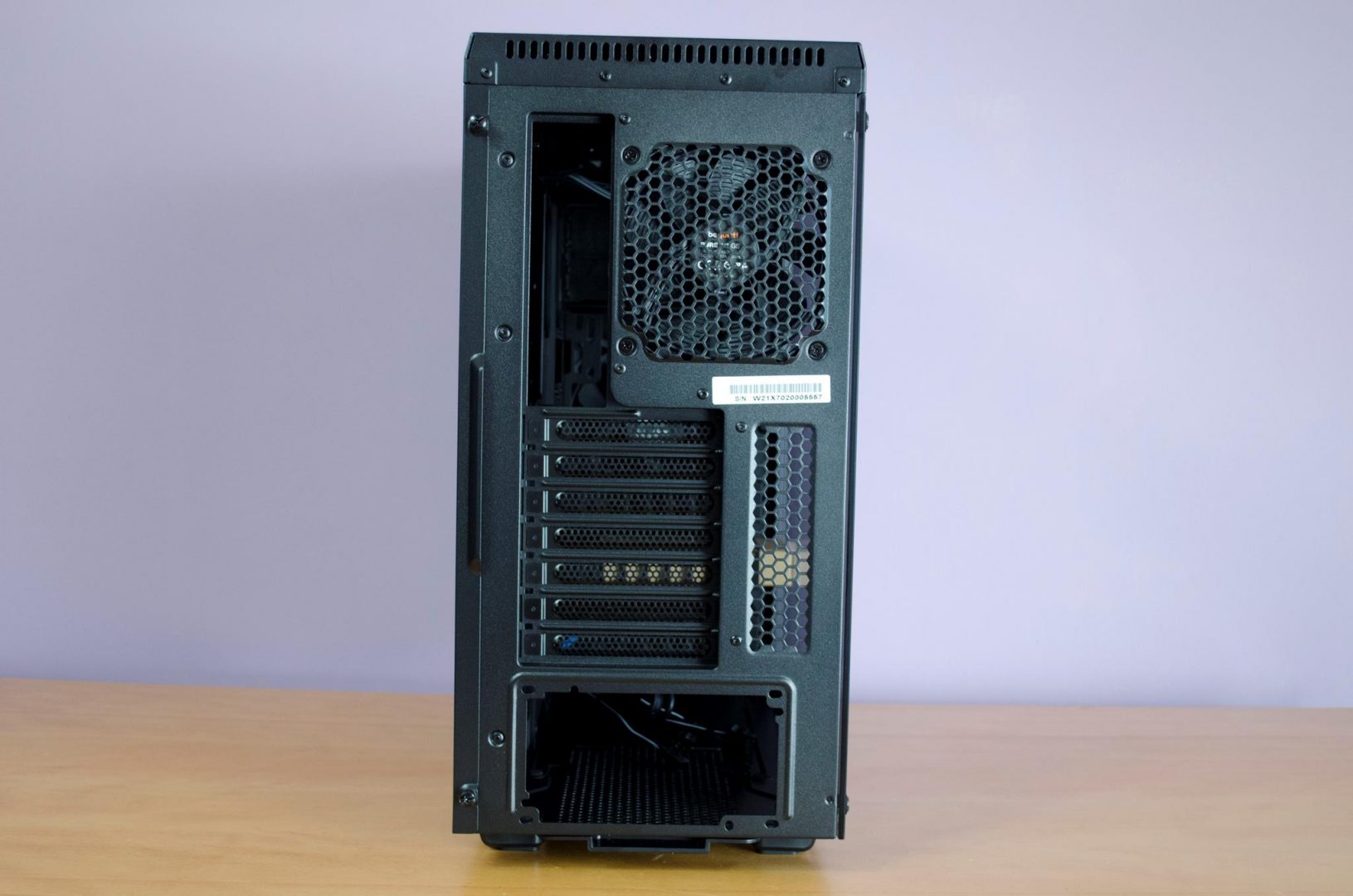 The Pure Base 600 has 4x feet on the base and a nice PSU dust filter to help keep dust on the inside of the case to a minimum.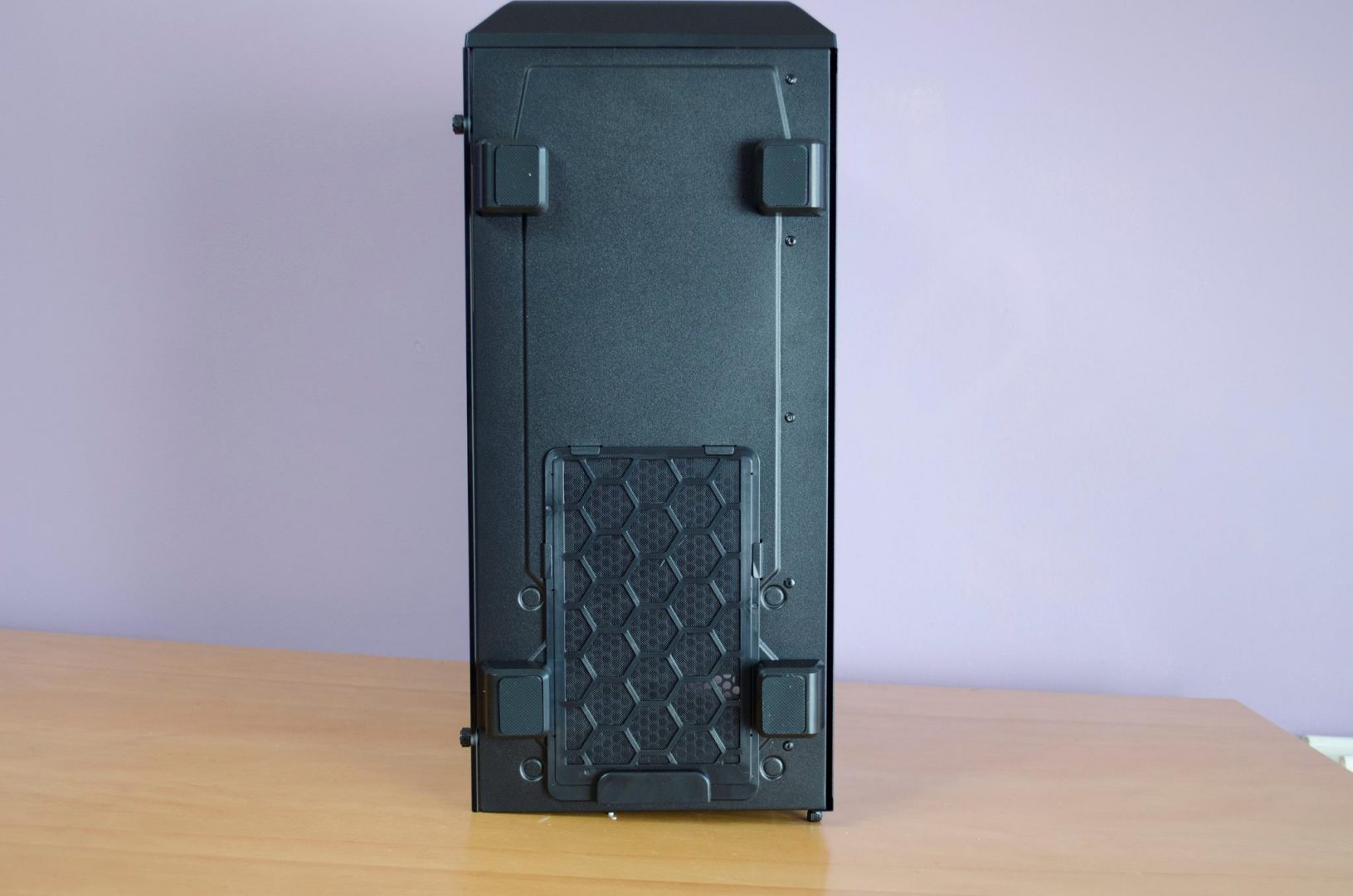 Taking all the panels off and having a look at the bare case and we can see there is quite a bit going on. There are a number of removable HDD bays, a removable 5.25 bay and more!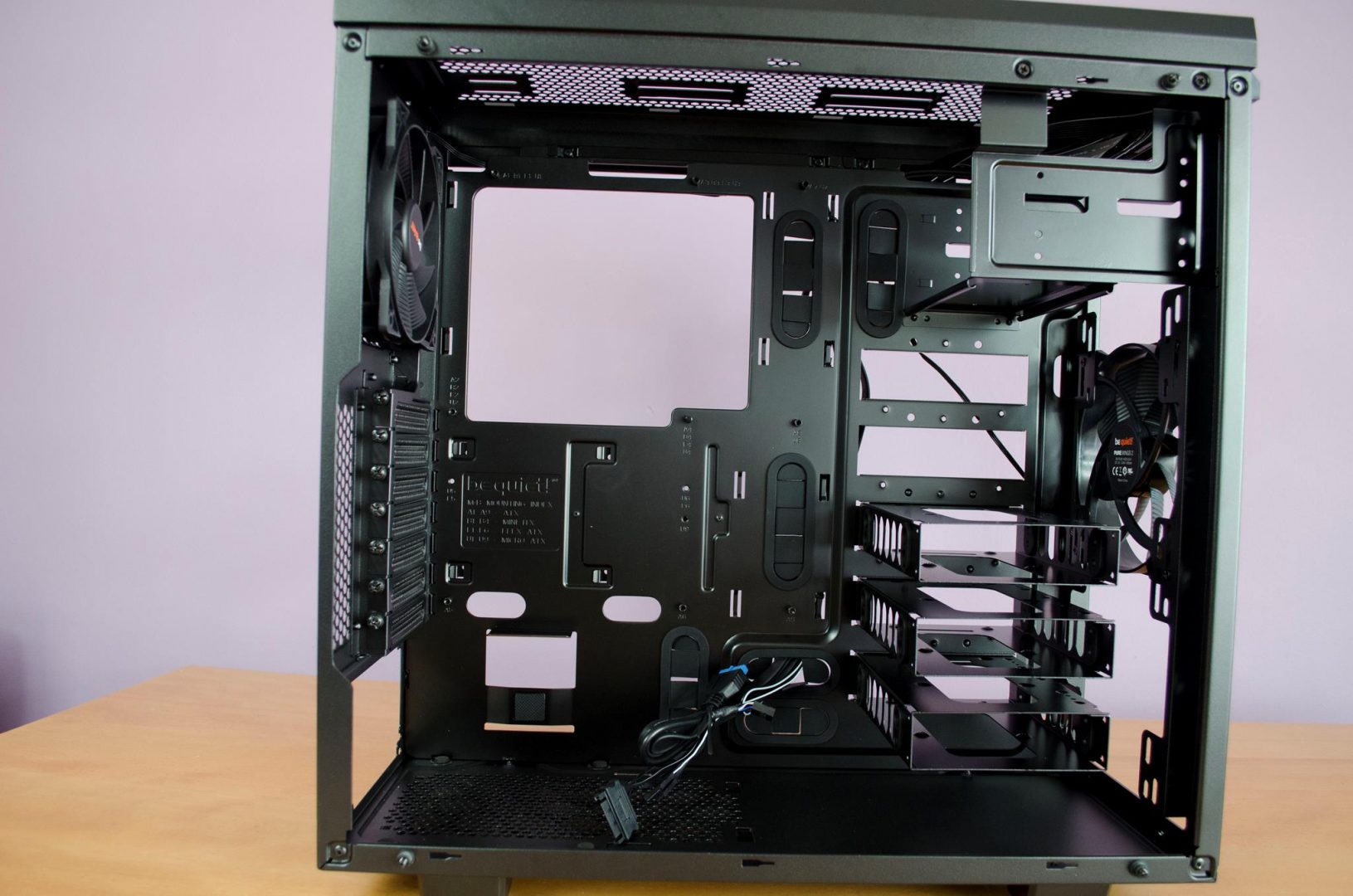 The Pure Base 600 comes with a pre-installed exhaust fan to help you get things going. There is also an intake fan installed from the factory as well and while this will help provide a bit of airflow, you may want to consider getting some more cooling inside depending on your specific configuration.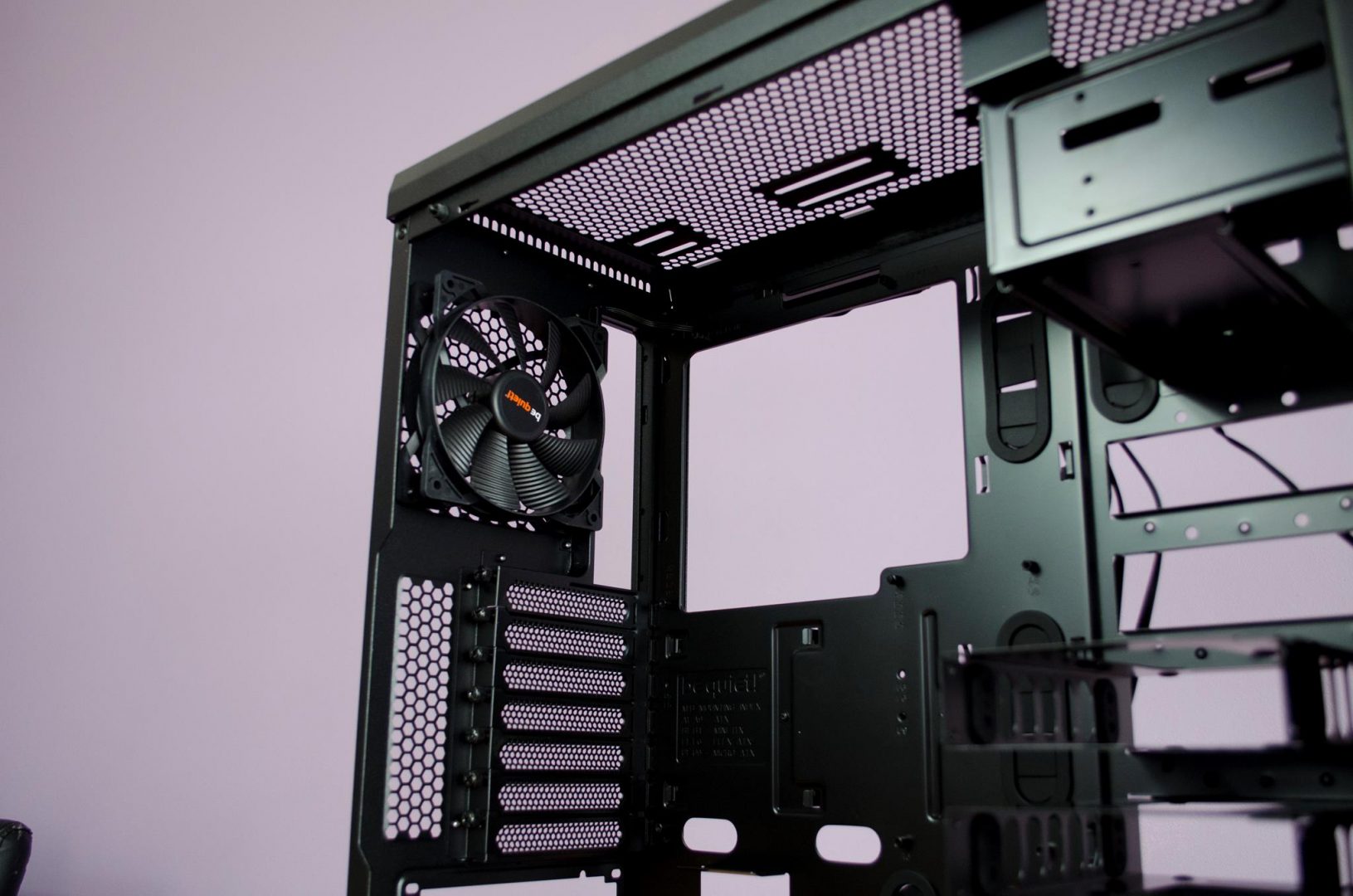 The front intake fan is installed in the middle of the case as standard but can be easily moved if need be.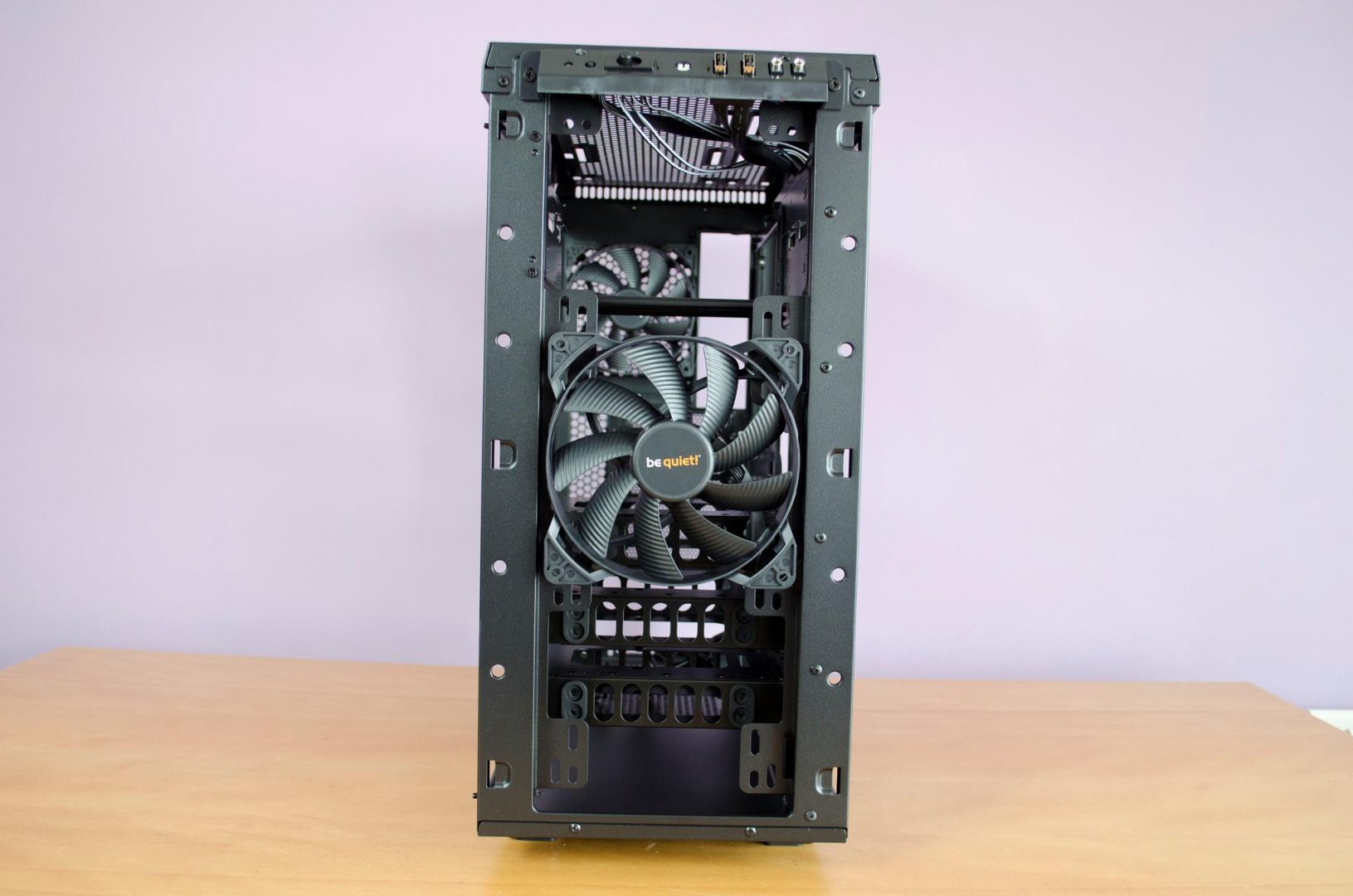 The HDD bays are easy to use and can also be moved or completely taken out from the case with ease should you not need them or want a bit more of an open space.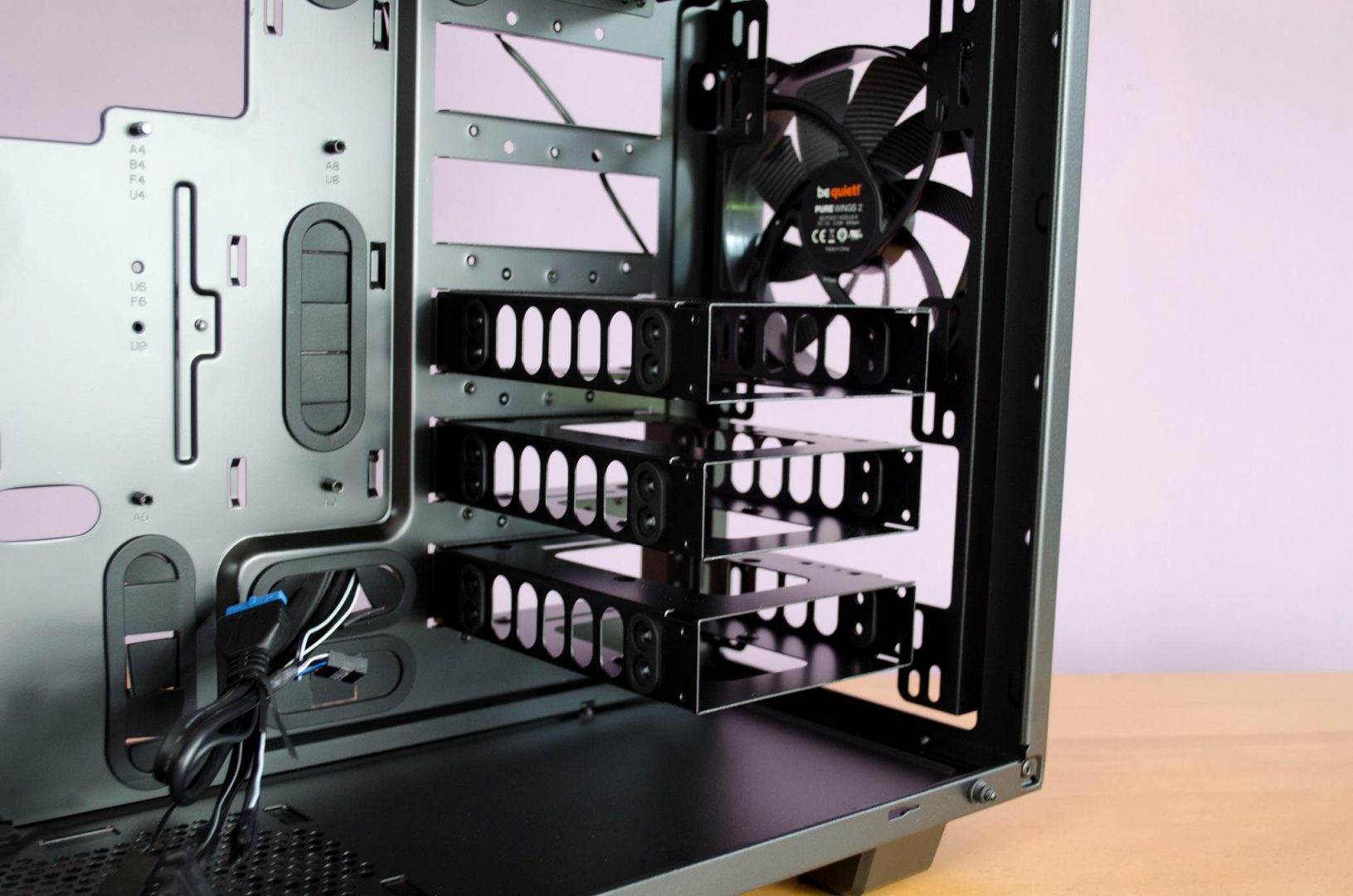 The 5.25″ drive bay is also removable and helps to open the case up a bit more should you not require it. There are a number of reasons to remove this bay from water cooling to aesthetics and everything in between.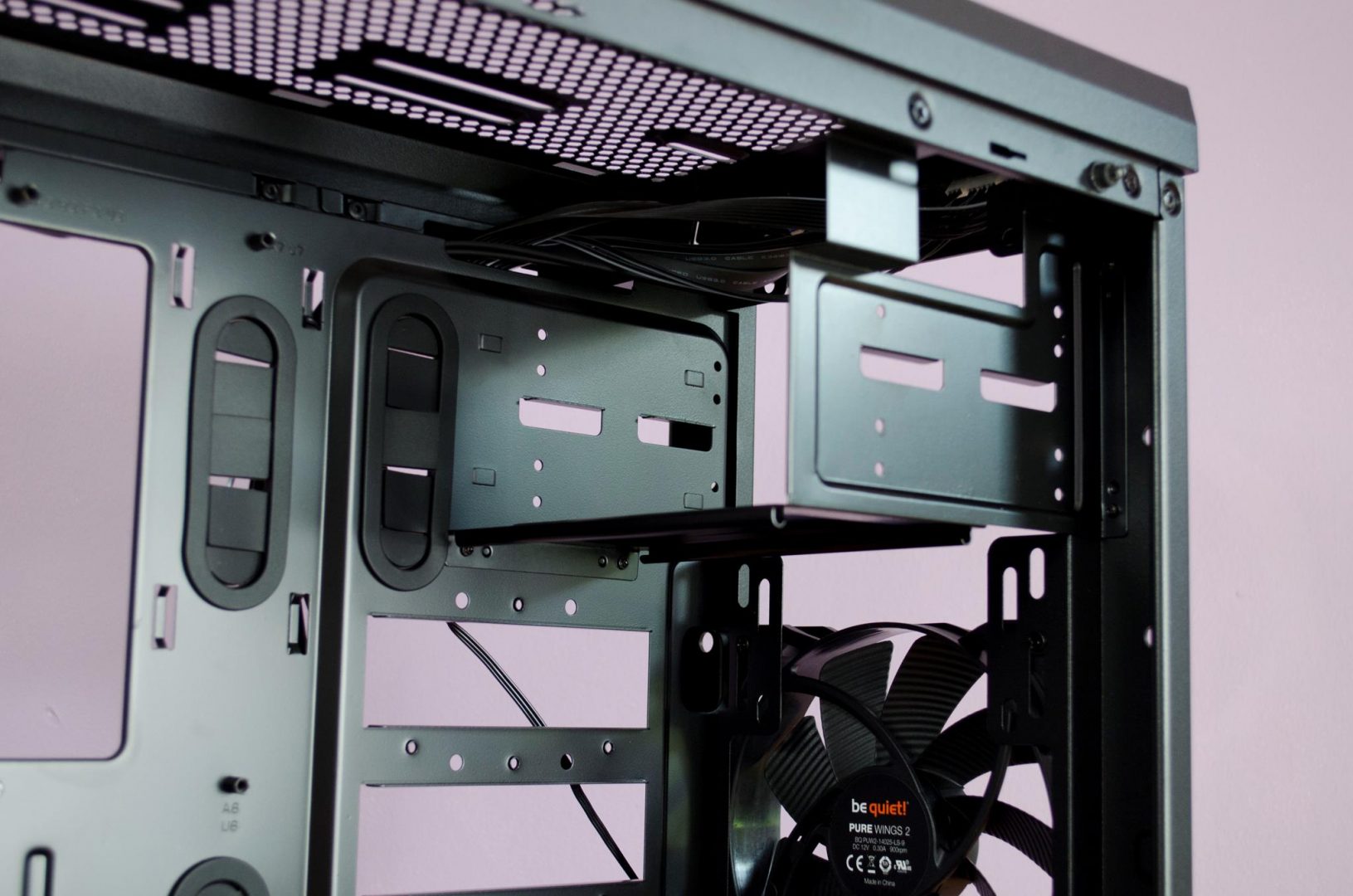 For those building one of their first PC's, be quiet! have added an easy to use diagram that lets you know which mounting holes you need to install risers into depending on which size motherboard you are using.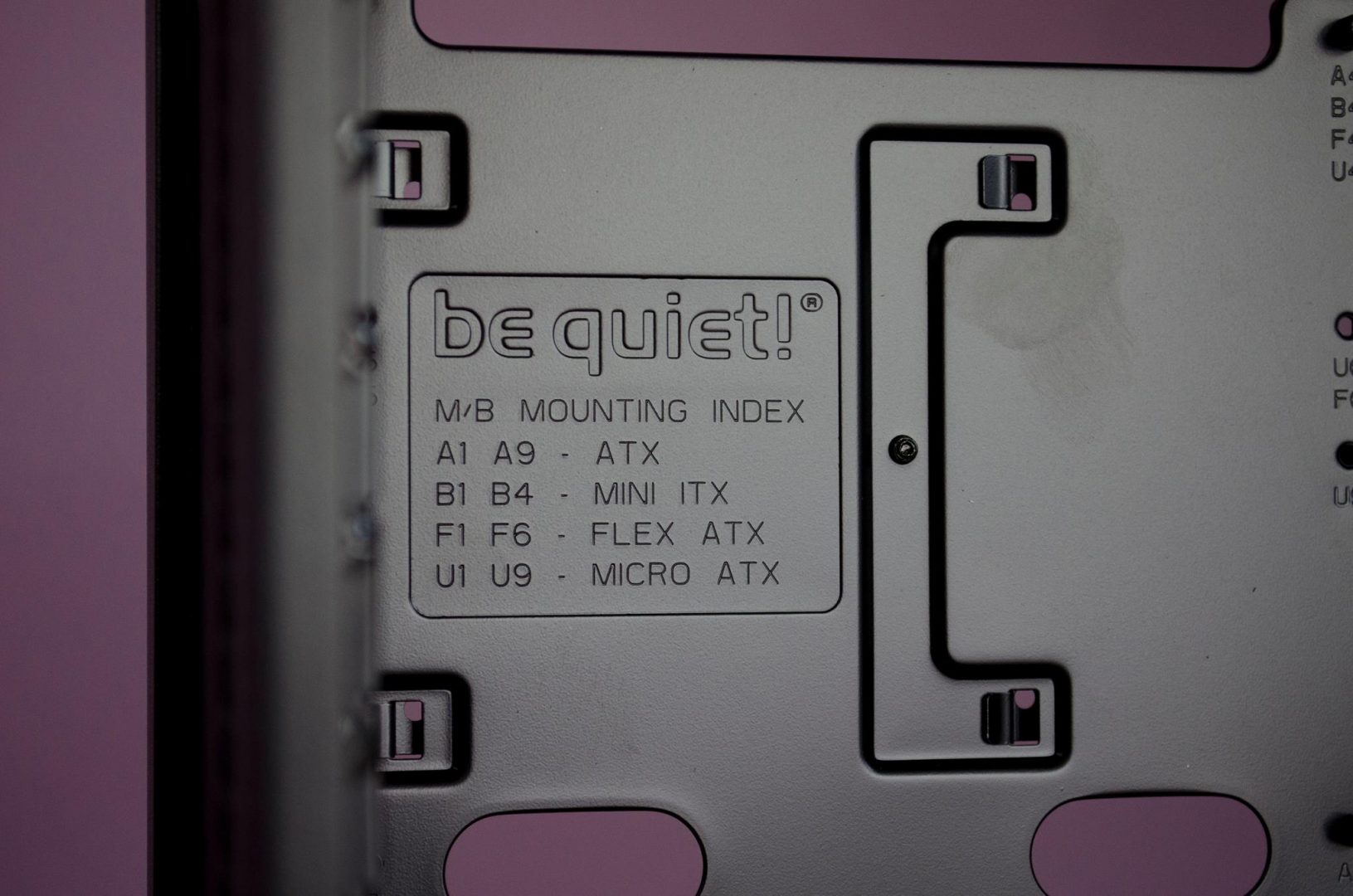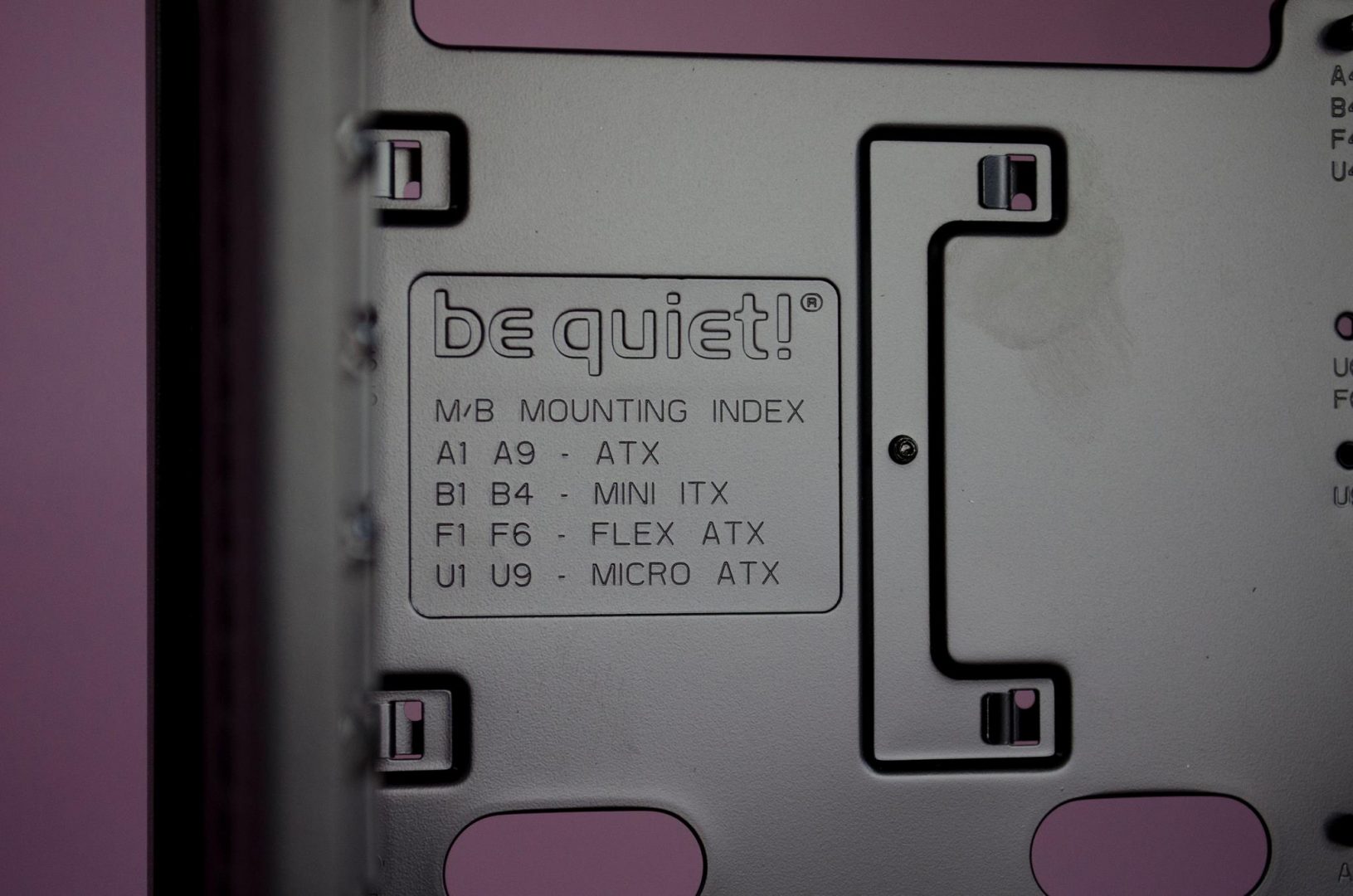 On the backside, not only do we have plenty of room for cable management, we also have a pair of SSD mounts. This is a bit different than the norm as a lot of companies like to put the SSD bays on display, but be quiet! have chose to hide them out of the way in the Pure Base 600. My main rig uses 2x SSD and I like having them hidden out of sight as they don't match, do kudos to be quiet! for making that easy for me!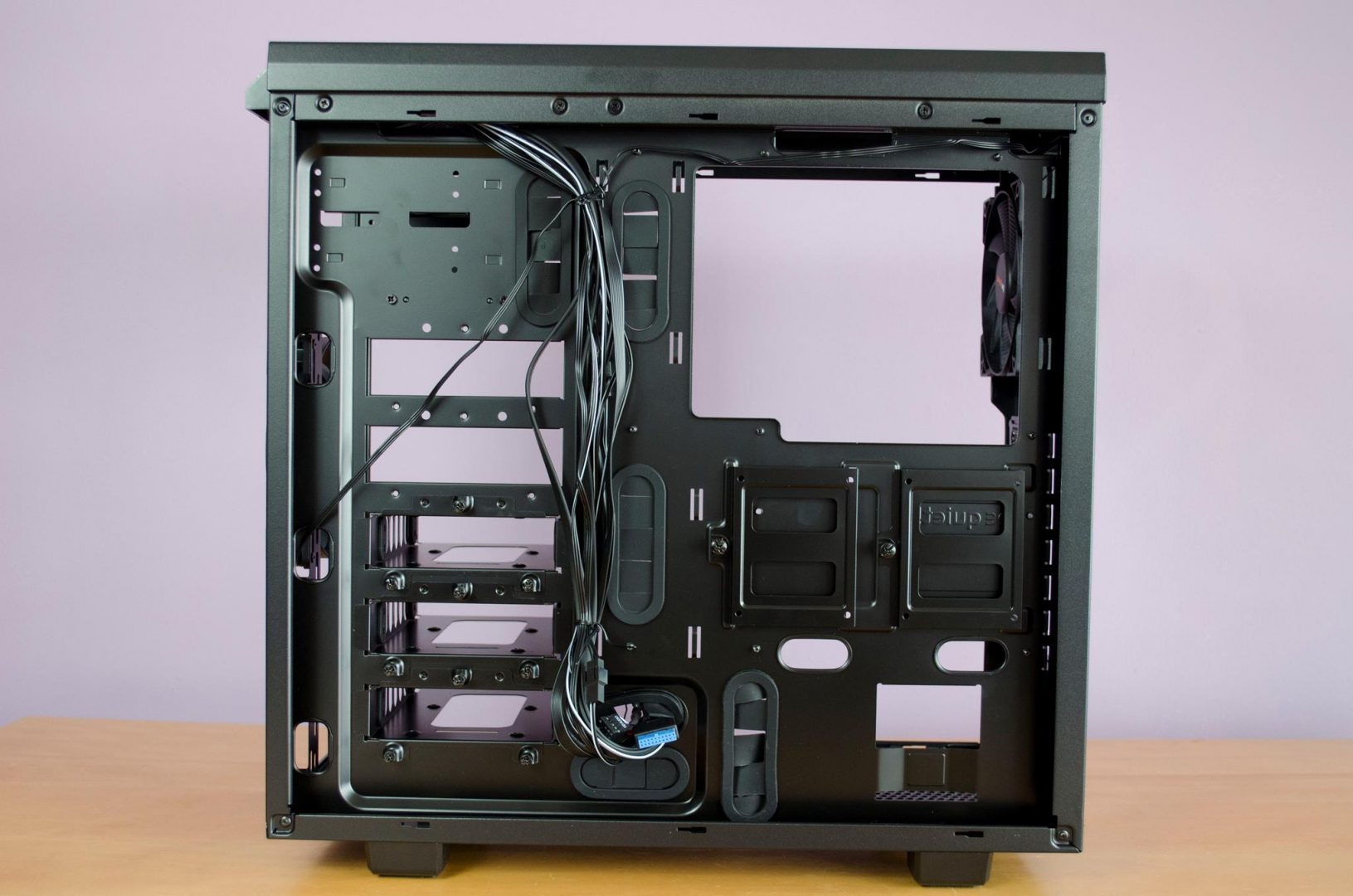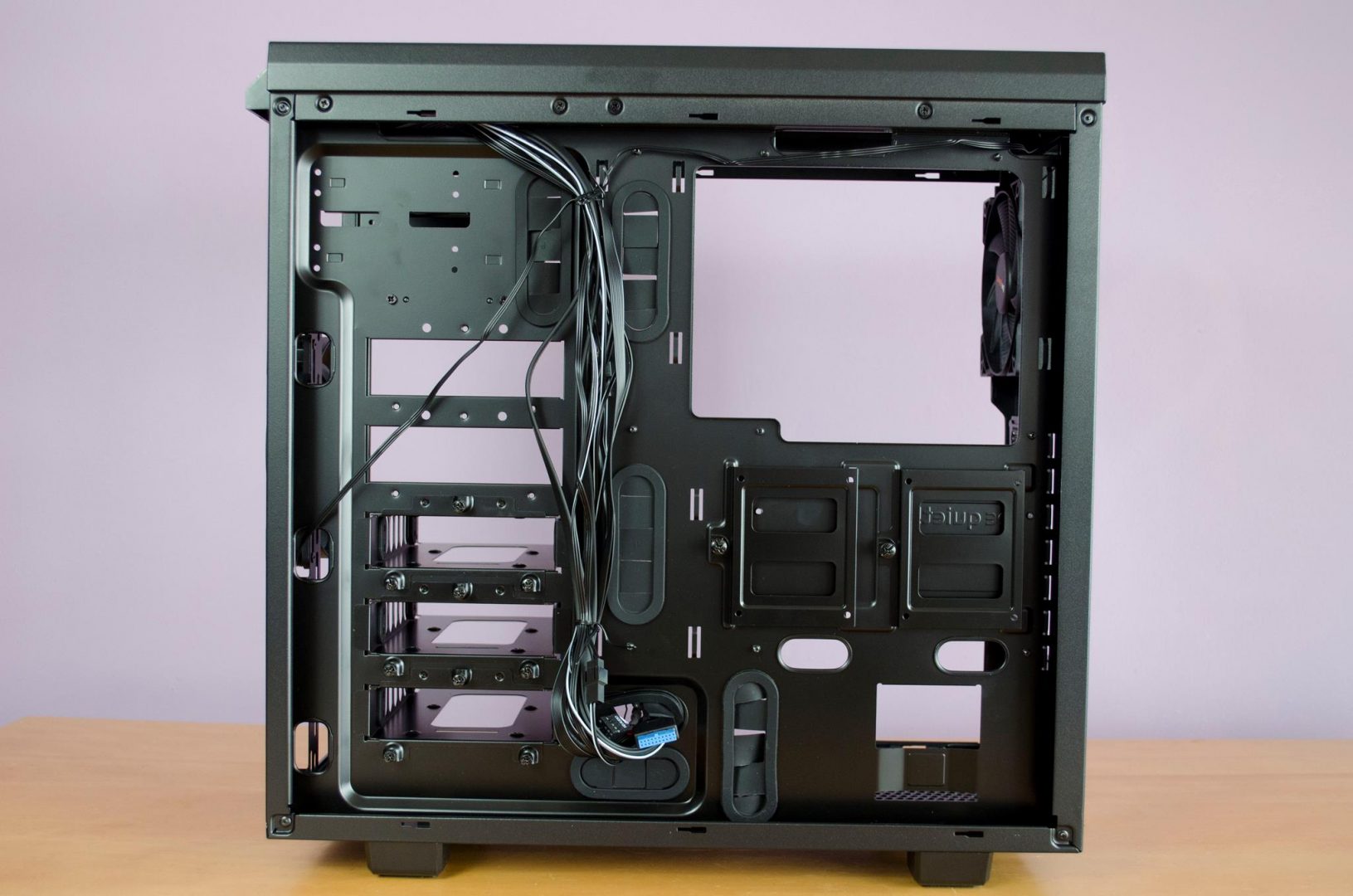 I had a bit of fun when it came time to build in the Pure Base 600. I had it planned to use this as the new home for my X99 based testing system and am still using it now. To make my life easier, I took out the 5.25″ drive bay and two of the 3.5″ HDD bays. As I render a lot of photos and videos I keep a single mechanical drive in the system to hold them while not in use. One small issue I did run into was I could not mount the be quiet! Silent Loop 280mm to the top of the case with the rest of my hardware installed so it had to go in the front. Not an issue for me, but something some of you may want to keep in mind. Aside from that, it was a joy to build in and while it is not a massive case, there is more than enough room to run a nice SLI/Crossfire setup and depending on how you set things up. you could also install a full water cooling loop in here with ease. be quiet! have done a great job at making sure this case has a pleasing aesthetic while remaining functional and easy to install your components into.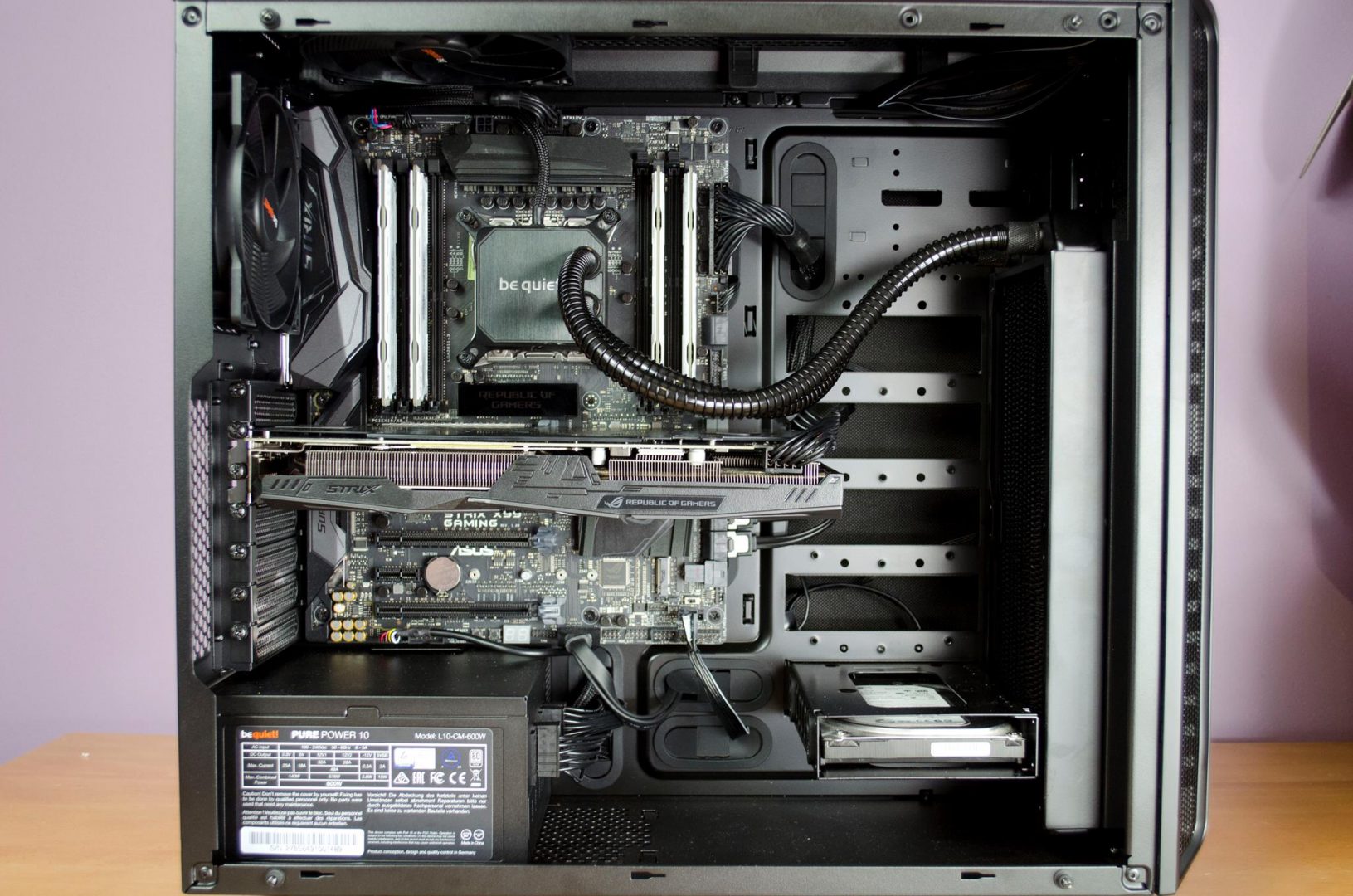 Performance
The Pure Base 600 is designed to offer a quiet computing experience while still having enough room and capability to cool and maintain a nice gaming system. be quiet! have hit the nail on the head and have offered the best of both worlds while still be able to keep the case from being overly large. The added noise dampening material found in various places is a nice touch and there is more than enough room for most types of cooling from air to water. While there are only 2x pre-installed fans, 1 intake and 1 exhaust, they will create sufficient enough airflow to cool a basic gaming system.
Design
One of the main selling points is going to be the tempered glass side panel. This panel will allow users to easily show off the components they have inside. The removable top panel offers the user to choose between aesthetics or performance with ease as it simply pops in and out thanks to easy release clips. As a whole, the Pure Base 600 is a very appealing case and the dark aesthetic fits in perfectly with the general be quiet! colour scheme. be quiet! also did a great job with the internals of the case with things such as the removable drive bays and hidden SSD trays. Seems they spent a good amount of time planning this case out and it really shows in the execution.
Value
This case can currently be yours for around £85 here in the UK. I would consider this a mid-range price bracket and for that, the Pure Base 600 offers exceptional quality for its value. Not only is it easy on the eyes, it offers users the chance to have a great right they can show off without having an overly massive case. be quiet! have even added pre-installed noise dampening solutions to help try and keep things as quiet as possible. If you're in the market for a great mid-range case that offers plenty of options while remaining a 'normal' size, then the Pure Base 600 should definitely be on your shortlist.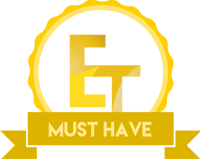 Many thanks to be quiet! for sending in the Pure Base 600 for this review!