Introduction
Manufacturer: Thermaltake
Product: Matrix D Series Magnetic Fan Filters- D12 120mm – D14 140mm
Purchase: £6.98 – 120mm From Scan UK at the time of the review
Purchase: £7.49 – 140mm From Scan UK At the time of the review
Today, we will be taking a look at the Matrix D Series of Magnetic Fan Filters from our friends at Thermaltake. Thermaltake has a massive catalogue of products, from their cases such as the recently reviewed Versa C23 RGB TG to their AIO Coolers like the Water 3.0 so it should come as no surprise that they offer accessories as well. In this day and age, a lot of PC Enthusiasts and Gamers like to have their parts matching so offering a myriad of products is always helpful. Personally, I find these types of accessories very useful and depending on the circumstance I can be quite a big fan (No pun intended) of them.
So, why in the world would someone buy a magnetic fan filter? Well, the simple answer is so they can combat having dust inside their PC. While this may not be a problem for all, for some of us it is of great concern. Too many of us spend a good amount of our hard-earned money on PC components and we don't want them being ruined by dust that could have been semi-prevented! The idea behind them is to use mesh to cover up the bigger holes left in the case and hopefully prevent a fair amount of dust from getting in, all while not damaging airflow too much.
Closer Look
The filters are quite thin and as such, they come in a sealed bag. On the front and back, we can find a bit more information on them for those who are not certain. They come in two sizes, both 120mm and 140mm, they can be installed toolless but also have screw holes for those that may prefer to go this route. Their magnetic properties mean they can easily be 'stuck' onto any metal case and easily removed for cleaning should the need occur.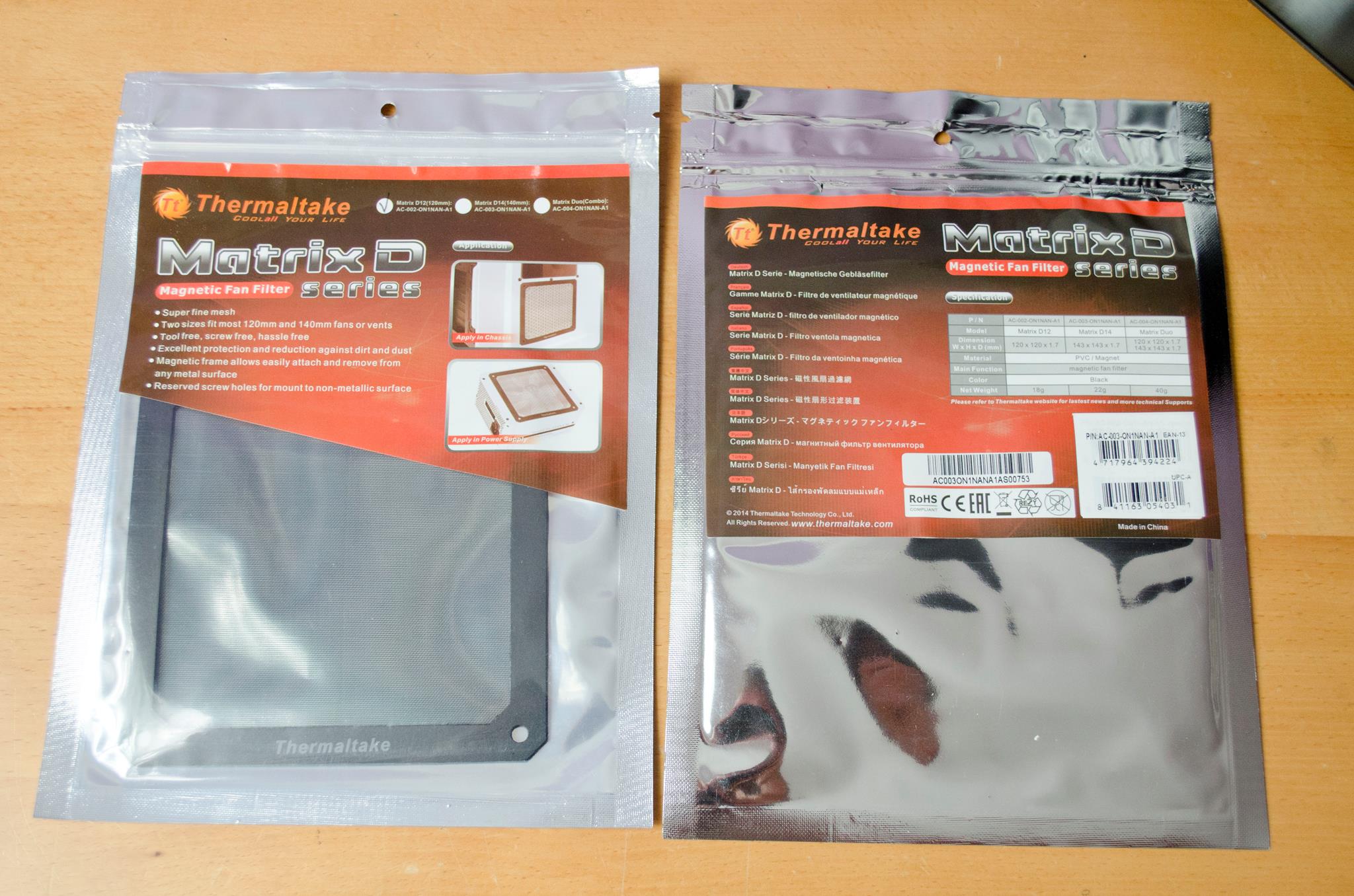 Getting them out of the package and as mentioned, they are very thin which is good. Here we can see some of the screw holes and the Thermaltake lettering which is on the bottom of the filters.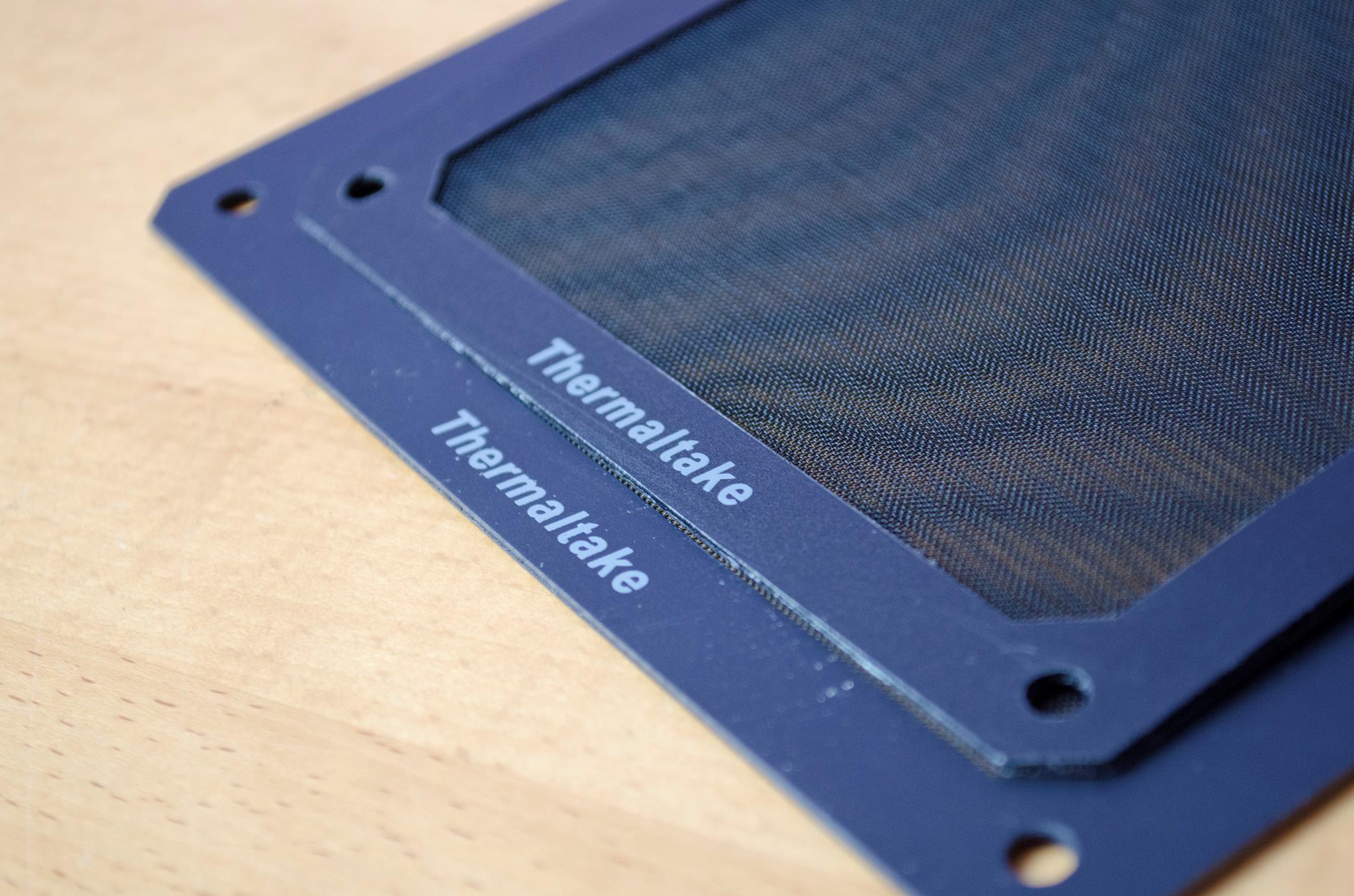 The front frame is PVC while the backside, is, of course, magnetic. While these magnets are quite thin and not the strongest in the world, they definitely take hold of a metal chassis with no problems and you won't have to worry about them falling off. Leaving the frontside as PVC also means they shouldn't get stuck on other parts and should ultimately help them stay in place.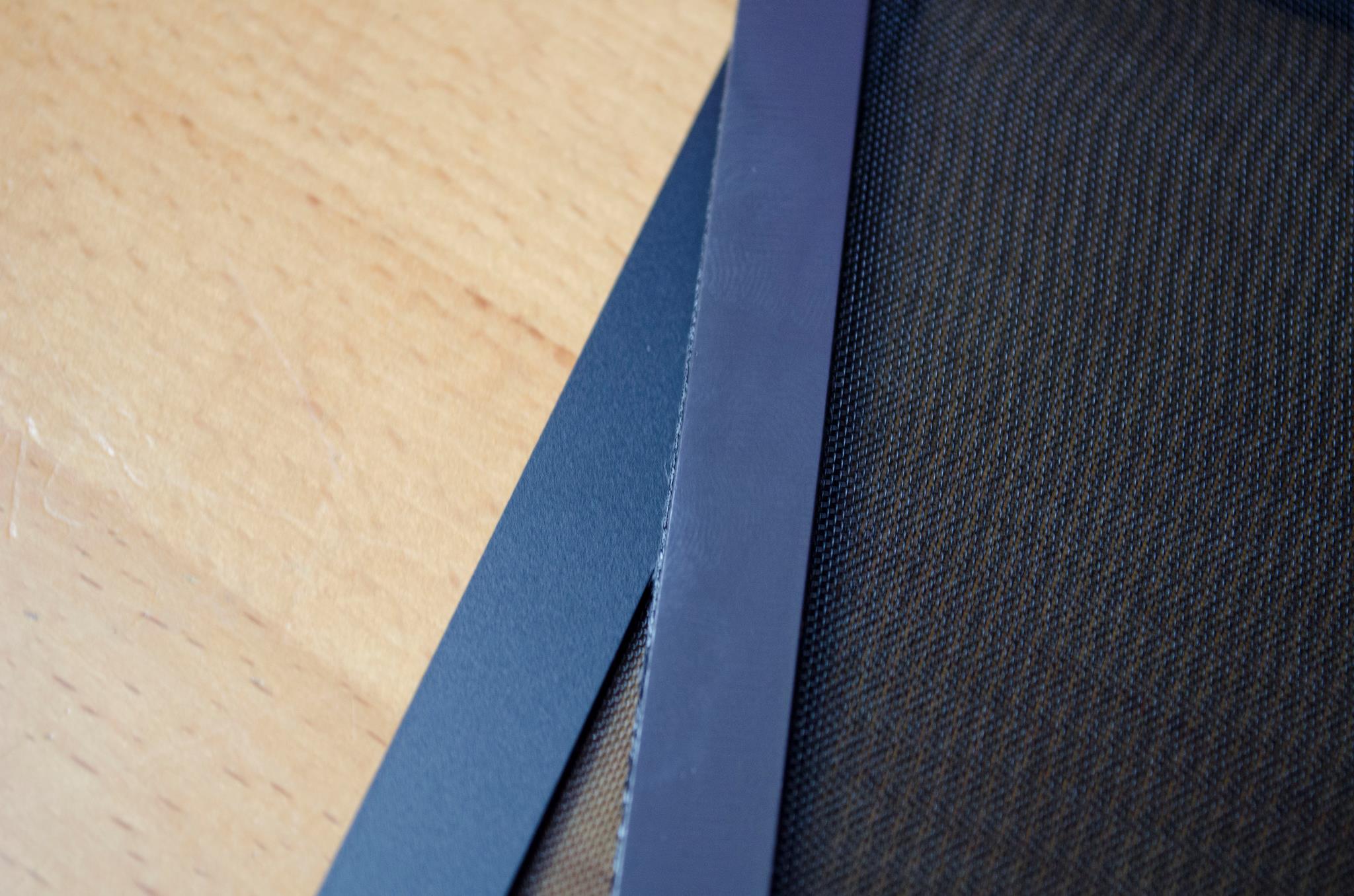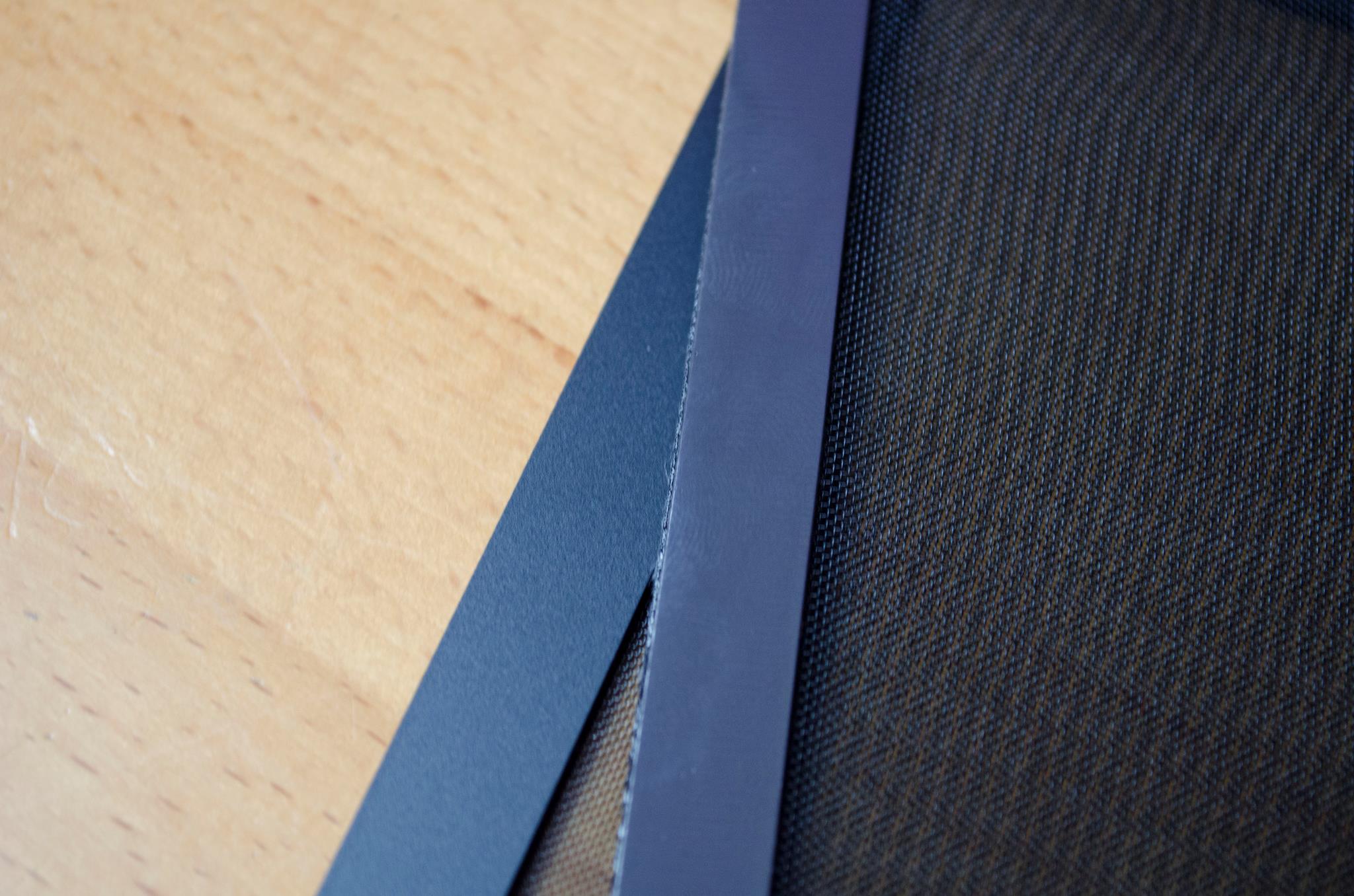 As you can see, the mesh is very fine and as such is almost completely seethrough. I put this on a fan for testing and there was no real noticeable difference in air flow. Now, with that being said, as they start to fill up with dust they may have a bit more reduced airflow so if you notice them getting dusty, will definitely be worth cleaning them quickly. While not officially mentioned, you can either wipe these down or even rinse them off under a faucet. Should you rinse them off, do make sure to all ample time for them to try before reinstalling that make on your chassis or other components!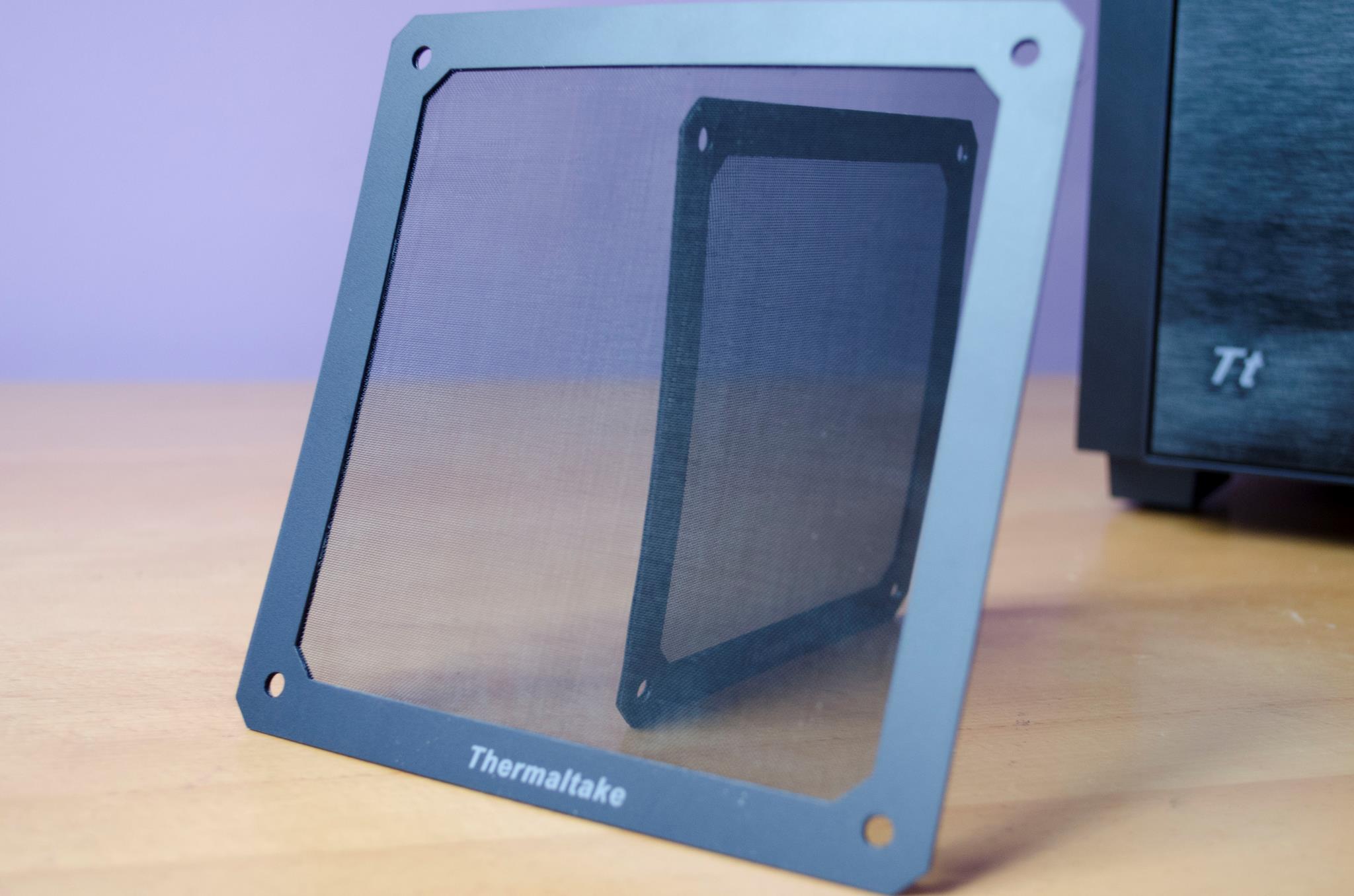 What is great is that the whole backside of the frame is magnetic so you don't have to worry about getting a flush fit all the way around. As long as a couple of sides are touching the case or component, they should stay in place with ease. Again, they are easily stuck in place and removed for cleaning or swapping hardware. They are also lightweight so you shouldn't have to worry about them falling off due to any weight issues.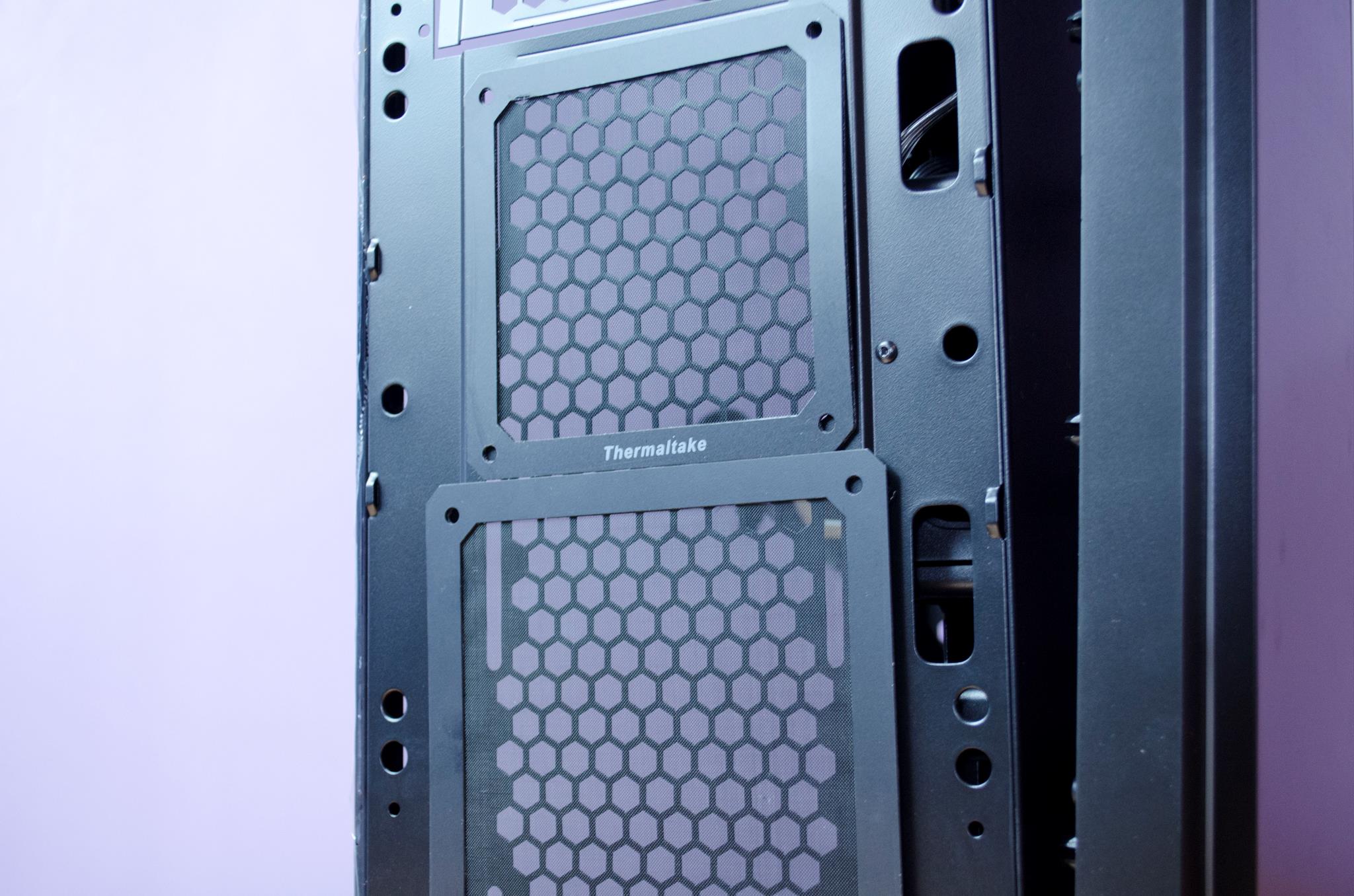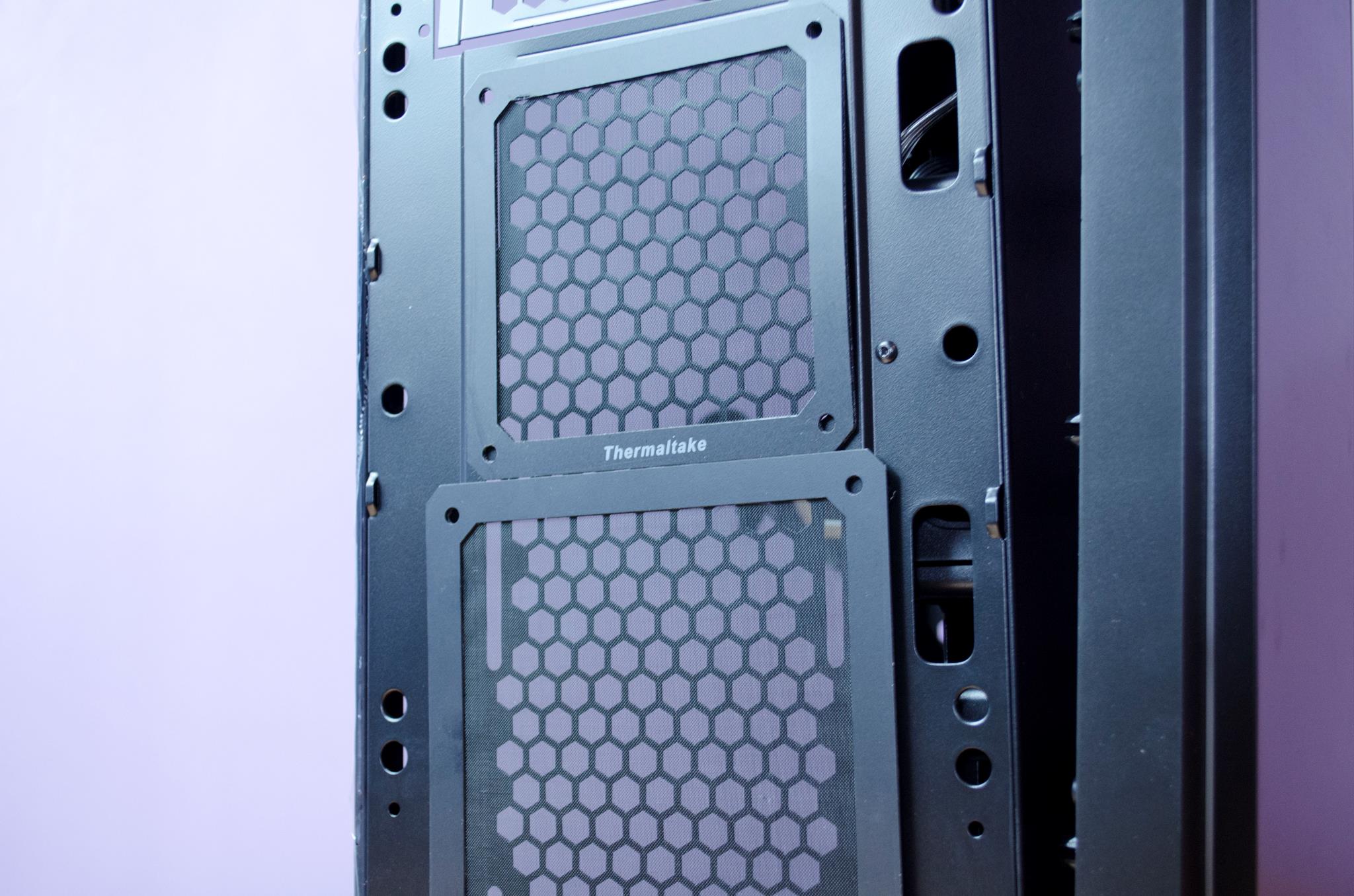 Final Thoughts
After my initial testing period, I must say, overall I am quite happy with the Matrix D Series Magnetic Fan Filters. They are ridiculously easy to use and clean which is always a plus and at the end of the day, they do their job. The main thing to take into consideration is the price and while they aren't overly expensive, should you require more than one, it does start to add up. For instance, should you require 10 of them, you're looking at around £70 for all of them. This isn't a bad price at all especially if you have spent good money on top of the line components to go in your build. Personally, I think they are worth their asking price but will leave this down to the individual users.
When all is said and done, they do what they set out to. They help to keep dust out of your PC and they're magnetic so they feature toolless installation. There really just isn't much more to be said or asked from them so with that being said, I am going to give them our Must Have Award as for me personally, I suffer from a good amount of dust in my PC and these will easily help reduce that!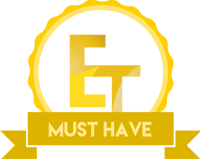 Many thanks to Thermaltake for sending these in for review!