Introduction
Gaming monitors, are they really worth it? Well, the short answer is YES! However, you will still need to make a few decisions on just what type of monitor is best for you. Today, the folks over at AOC have been kind enough to send us their 165Hz beast by way of the AG272FCX6. This monitor features a 27″ FULL HD curved display with adaptive sync technology which will allow for some very smooth gameplay. We all no great gameplay is what we're all after and it is amazing to see such technological advances in this area to help us better conquer our foes and pew pew pew into the night!
Specifications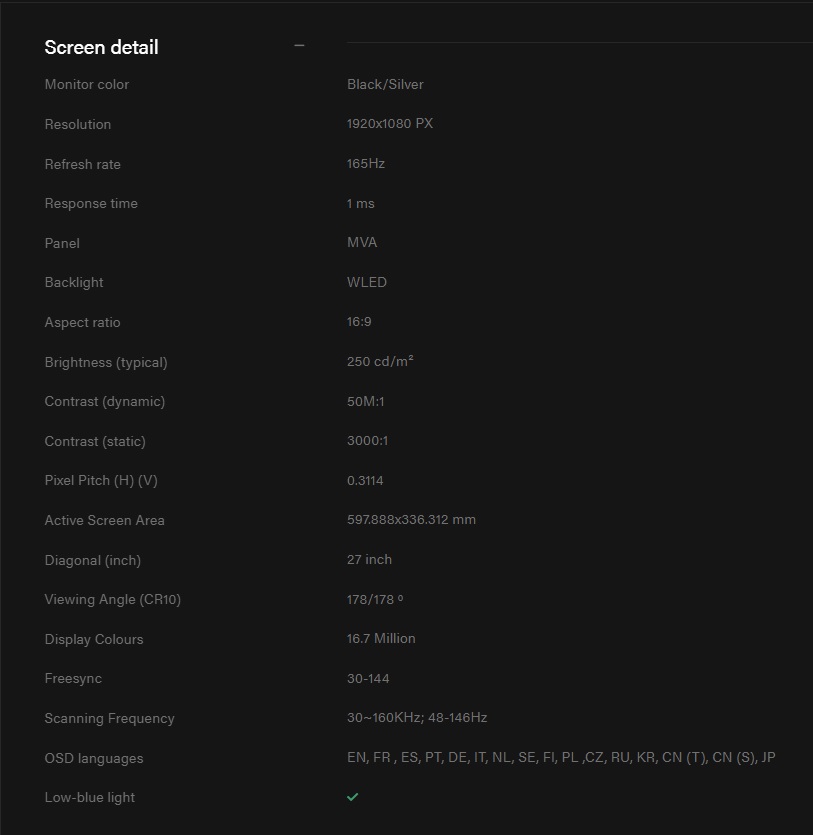 Closer Look
There isn't a whole lot of info on the box but it does have a nice image of the monitor on it.
There are quite a few different pieces and cables in the box. The monitor stand comes in two pieces and while it does require a screwdriver, it is very easy and straight forward to put together. AOC has also included all the needed and necessary cables to get you up and running ASAP.
As you can see, once it's set up it looks very nice. The three-arm base is great as it doesn't take up much room on your desk and will still allow you to utilize the space under it.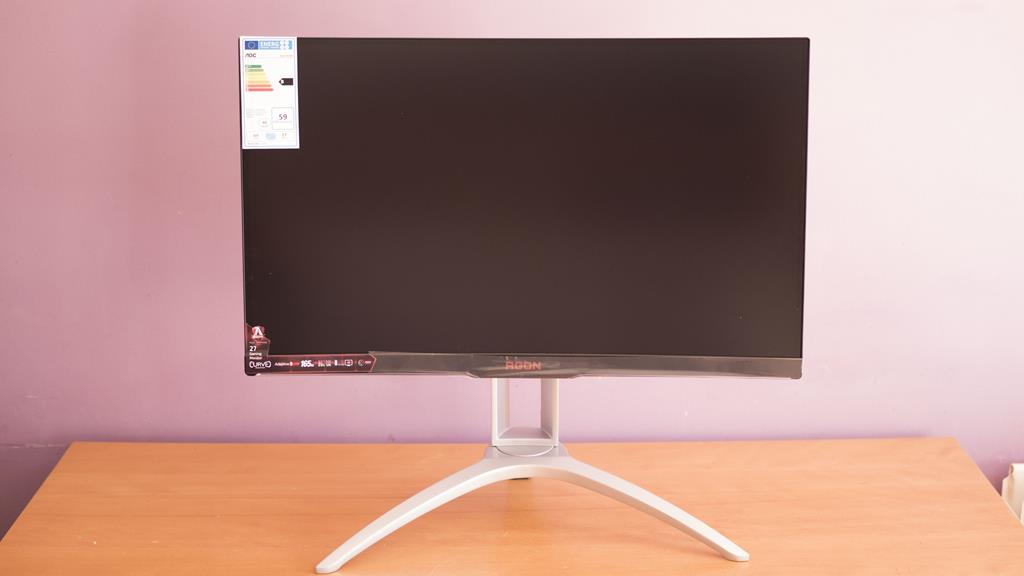 The 27″ display features a 1800mm curvature and a 165Hz display, making this an all-around gaming beast! The curved display is nice, but it is the 165Hz panel that is going to help take your game to the next level.
The thin bezel looks amazing and also allows for the monitor to have a pretty impressive tilt range on it.  When you combine the tilt range of -5.5 to 29 ° with the 110mm height adjustment and the -30~30 ° swivel, you should be able to find a suitable viewing angle with ease. Whether relaxing and watching a movie or in the heat of battle, AOC has taken some pretty good measures to make sure you have a crisp and clean view of what's on the display.
Having such a tilt radius is great as it will allow you to make little adjustments when needed with ease. From avoiding that extra bit of sun glare during the day to making sure you've got the best angle for sniping, the AGON AG272FCX6 has your back!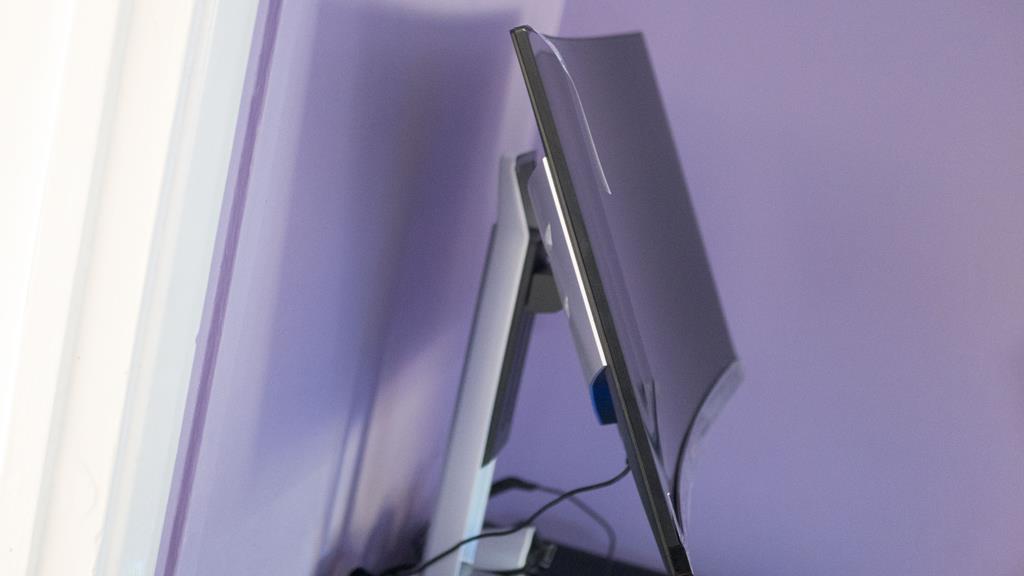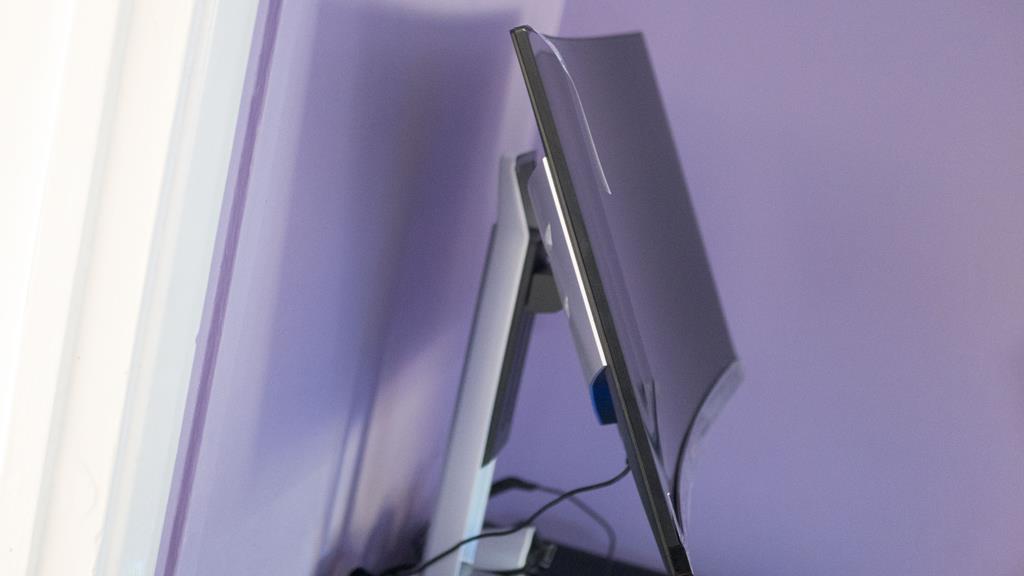 Aside from the all-important gaming features, The AGON AG272FCX6  also has some other pretty impressive features going for it. One of the biggest features is probably the support of AMD Fresseync technology. Some of the others are flicker free which is used to reduce the flickering lighting, this, when combined with the low blue light technology, should help to reduce eye strain and fatigue, especially if you plan on using the monitor for prolonged periods of time.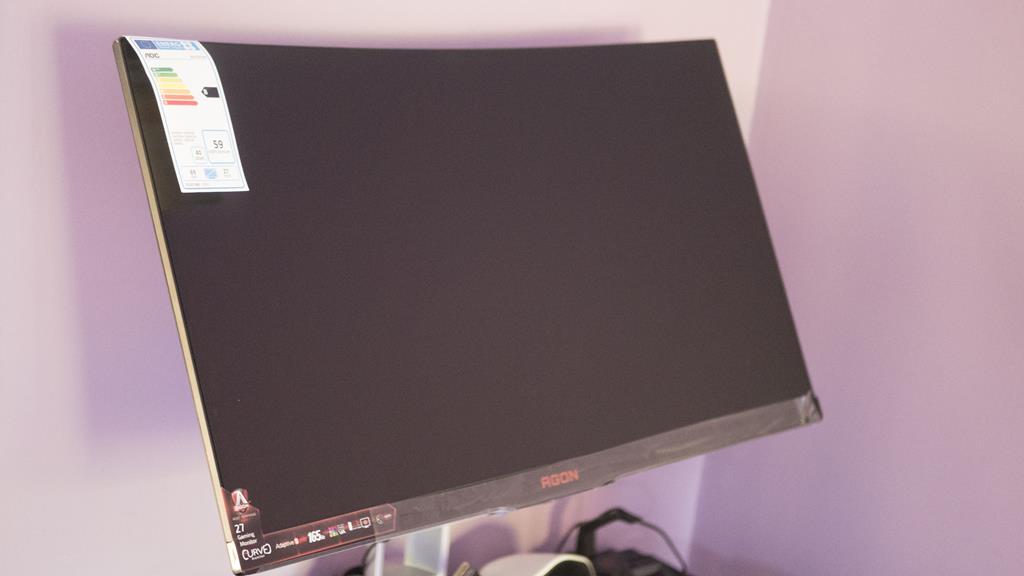 The 3-point base will take up very little room on your desk, there is also just enough room to store things under it. While you may find it hard to place a controller under the stand, it is the perfect height to put items such as your phone and wallet under, allowing you to utilize more of your desk for other things like your favourite gaming drink.
Need a place to store your headphones? Well, the AG272FCX6 has you covered. This little arm on the backside can be flipped down and is the perfect place to store your headphones when not in use.
On the backside of the monitor are four LED bar lights. These are also RGB and should offer a nice bit of ambient light in the background.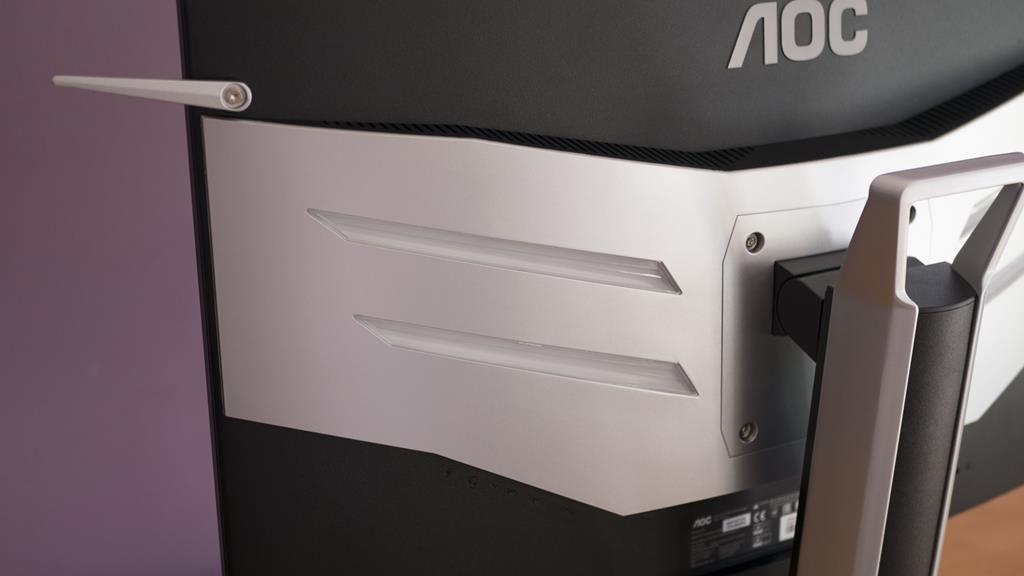 This monitor has a number of connections which include, 2x USB 3.0, Headphone output, 2x HDMI 2.0, 1x DisplayPort 1.2, 1x D-Sub, power input and a couple of other random ones thrown in for good measure.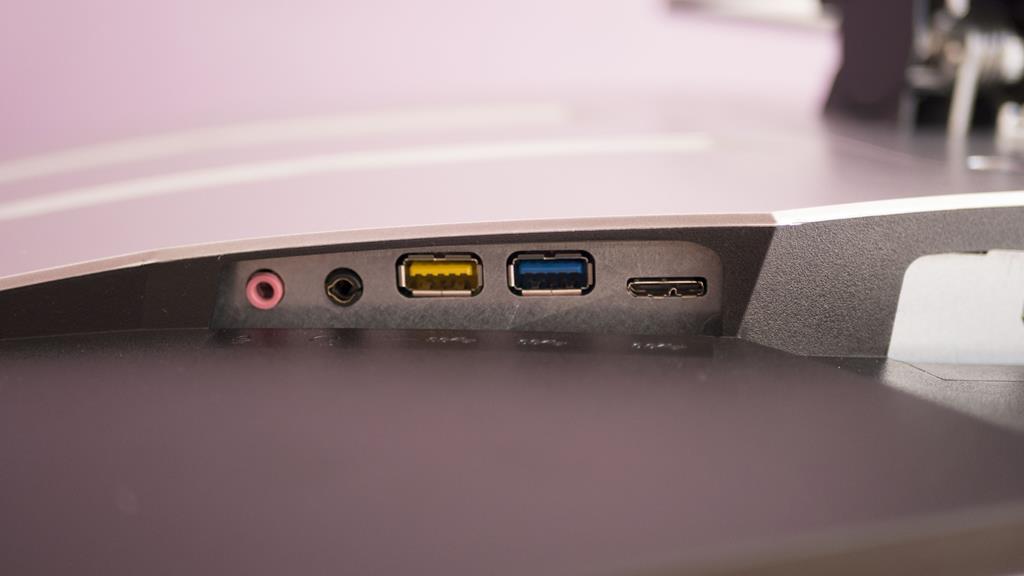 Gaming
This is what this monitor was made for, gaming. Personally, I am an avid FPS fan so couldn't wait to jump into Apex Legends for a few games. Before this, I was using a 24″ inch AOC 144Hz gaming screen so was quite interested in seeing if the bigger size a slight boost in speed would help. While the bigger size was definitely a major help, the small boost from 144Hz to 165Hz wasn't really noticed. I'd like to say I did notice it when jumping out of the dropship but I'm not 100% certain, though it definitely did look a bit better on the AG272FCX6.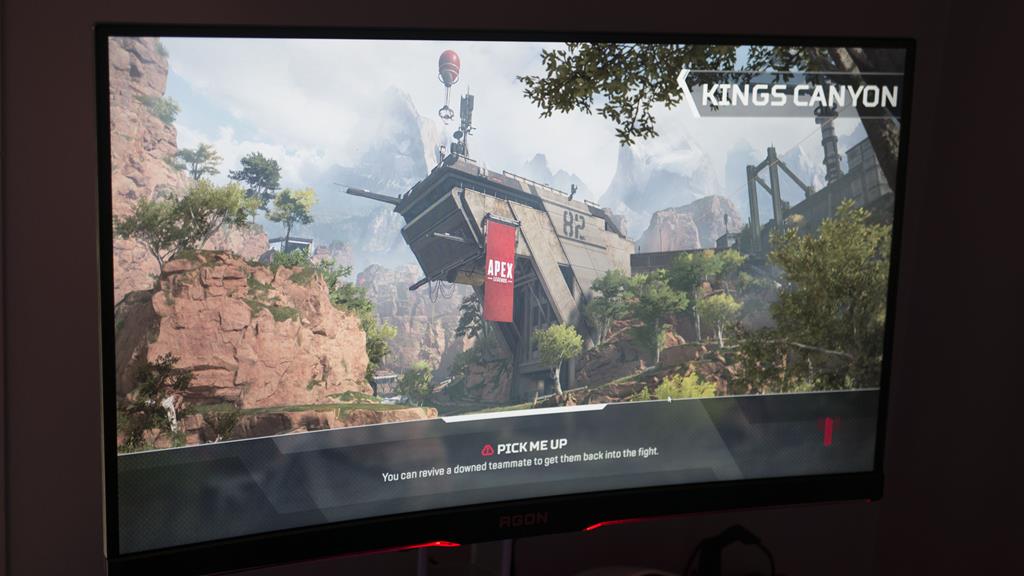 One thing was for sure, I was in for a real treat. Gaming on the AG272FCX6 is ridiculously smooth and while Apex was the main game I played, I did have a little go through my library to try out some other titles.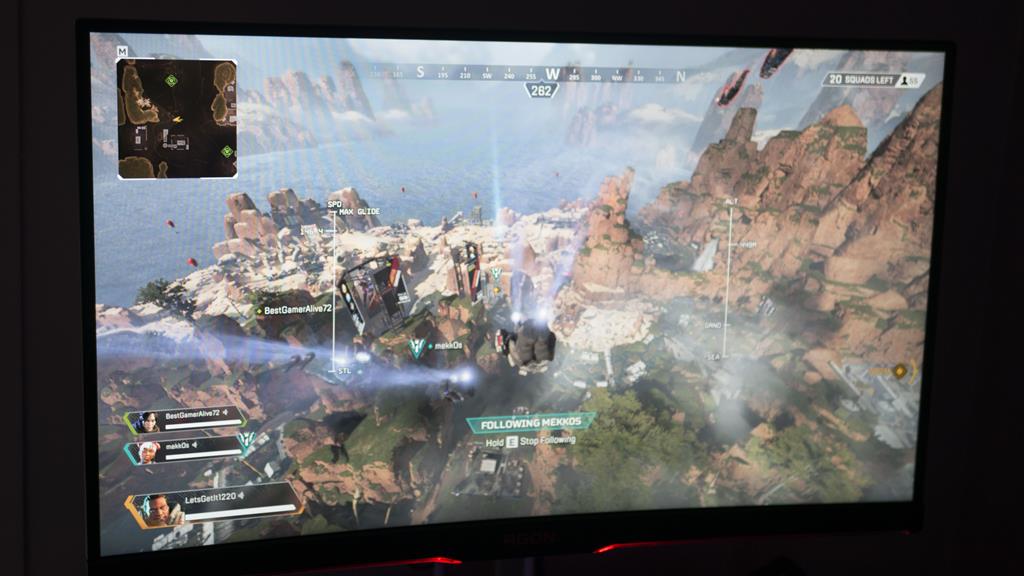 Just for good measure, I loaded up Black Ops 4 for a bit. This game relies heavily on you getting the first shot off and with the AG272FCX6, it was easier than ever. If you've never experienced a proper gaming monitor with a higher refresh rate than 60Hz, I highly suggest you do, especially if you are an FPS gamer. I probably spent way more time gaming on this monitor than I really needed too, but when you only have it for a couple of weeks, you have to make the best of it.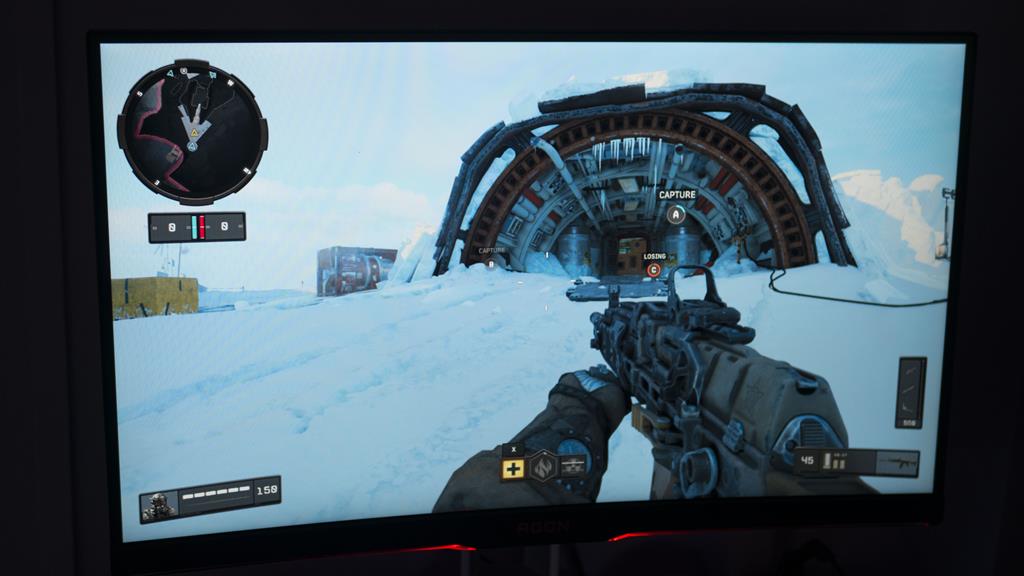 Conclusion
Performance and Design
The AOC AGON AG272FCX6 Gaming Monitor has a lot going for it. One of the first things you'll notice is the 27″ curved display which also features a 165Hz refresh rate and Adaptive-Sync technology. The fun doesn't stop there though, oh no! The AG272FCX6 also has low blue light and flicker-free technologies as well as shadow control.  All of these features added together make for a truly immersive gaming experience that you will enjoy for hours on end. Fast-paced games like FPS are going to be where you really notice the difference in a gaming monitor. Being able to get the jump on your enemy and get the first shot may just be the difference in you winning the battle.
From an aesthetics standpoint, the AG272FCX6 is equally as impressive. The curved monitor with the unique 3-point base will make you really want to show this monitor off. The subtle hint of backlighting is a nice addition to the overall looks as well. Having a monitor that looks as good as it performs is amazing and AOC have done a great job at making sure this is the case with the AG272FCX6 gaming monitor. Whether on or off, this will look amazing sat upon your desk.
Value
Coming in at around £310 here in the U.K. at the of review, the AG272FCX6 has a lot to offer. Not only is it feature packed performance wise, but it's also very appealing to the eye. If you have yet to try a higher refresh rate monitor, the time is now. The AG272FCX6 comes in at a price that makes it affordable but still leaves the user feeling they have gotten a quality monitor. The next biggest question is going to be what, what GPU should you pair with it to get the most from the monitor? Well, that is a story for another day but in terms of the monitor itself, the AOC AGON AG272FCX6 Gaming Monitor is a well worthy purchase that will upgrade your gaming experience immensely!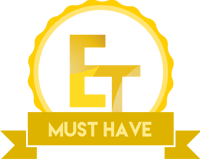 Many thanks to AOC for sending in their AGON AG272FCX6 Gaming Monitor for this review!