Introduction
SECUREDATA was started in 2007 in Los Angeles, CA as a LAB data recovery and forensics provider with the mission to become the most secure and sole source for customers to protect, backup, repair, recover and analyze their digital data. Over the years they have expanded their cleanrooms and drop-off locations in North America to meet their growing base of customers and the demands that come with growth. By 2015 SECUREDATA has transitioned and grown to the point of being a one-stop solution for all data recovery and security needs.
Today I am taking a look at a very neat piece of technology, an SSD paired with FIPS 140-2 Level 3 Validation making one very secure yet rather snappy portable drive. The Secure Drive BT 1TB SSD, a Hardware level encrypted, OS Independent, Remote Management, Secure Wireless User Authentication portable storage that has several awards including (Red Dot 2019 Award Winner and CES 2019 Innovation Award Honoree) and this is just digging into the features. The FIPS 140-2 Level 3 Validation Certificate #3349 can be found here.
Specifications
Slim: 12.5mm (1TB & 2TB HDD), (256GB-8TB SSD)
Standard: 20.5MM (up to 5TB HDD)
Weight: approx. 9 oz
Interface/power supply: USB 3.0 (2.0 compatible) / BUS powered
Certifications: RoHS, FCC, CE, USB, FIPS 140-2 Level 3
Assembled: U.S.A
Languages: English
Password Policy: Strong password (7-15 chars) alpha-numeric
Note concerning the Brute Force Anti-Hacking Self Destruct Feature: If the User PIN is forgotten, there are no techniques to retrieve the key. There are absolutely no back-doors and all data will be erased permanently.
Benefits and Differentiators
User Authentication via Mobile Phone/Apple Watch with DataLock® app on iOS/Android (TouchID, FaceID)
Secure your data on electronics that are impossible to separate & reverse engineer
Easily backup your favorite devices w/ an OS & platform independent design
Pre-loaded 1-year license for the USB Antivirus by ESET real-time Heuristic Scanning
Enjoy greater security w/ brute force anti-hacking self erase mechanism, admin/user, read-only, step away modes & Bad USB protection
Remote Wipe: If a drive is lost or stolen the data can be wiped remotely by mobile app. No extra software is required.
Remote Management ready (subscription fees apply) – manage user groups via geo-fending and time-fencing restrictions, enabling/disabling login, resetting the drive, admin unlock, and reset the user's pin.
Take anywhere thanks to its ultra-thin design.
Closer Look
The package itself is simple enough a slightly larger plastic cartridge with two black caps, one of which contains your USB3.0 cable and Quick Start Guide (I suggest anyone but the most experienced encryption users start here but don't be put off this is a very easy to use technology when done right). On the front bottom, there are icons for 6 operating systems next to the drives storage size and the company logo. On the front top, there are a few keywords on what the drive comes with and or does. The back contains a list of benefits and more specification icons this drive is truly one impressively feature packed piece of portable storage. On the back of the drive itself, you can see the simple 3 step setup to get started.
Here is the included USB3.0/2.0 cable SECUREDATA included caps with the short cable which shows one of the main uses for this drive. It's very portable and very secure and down to the cable its meant to go places and stay safe while doing it. Now I have never had a cable go bad from taking it from place to place but I can see how this would be nice packing the cable up with the clean blue aluminum drive (basically no scratch worries).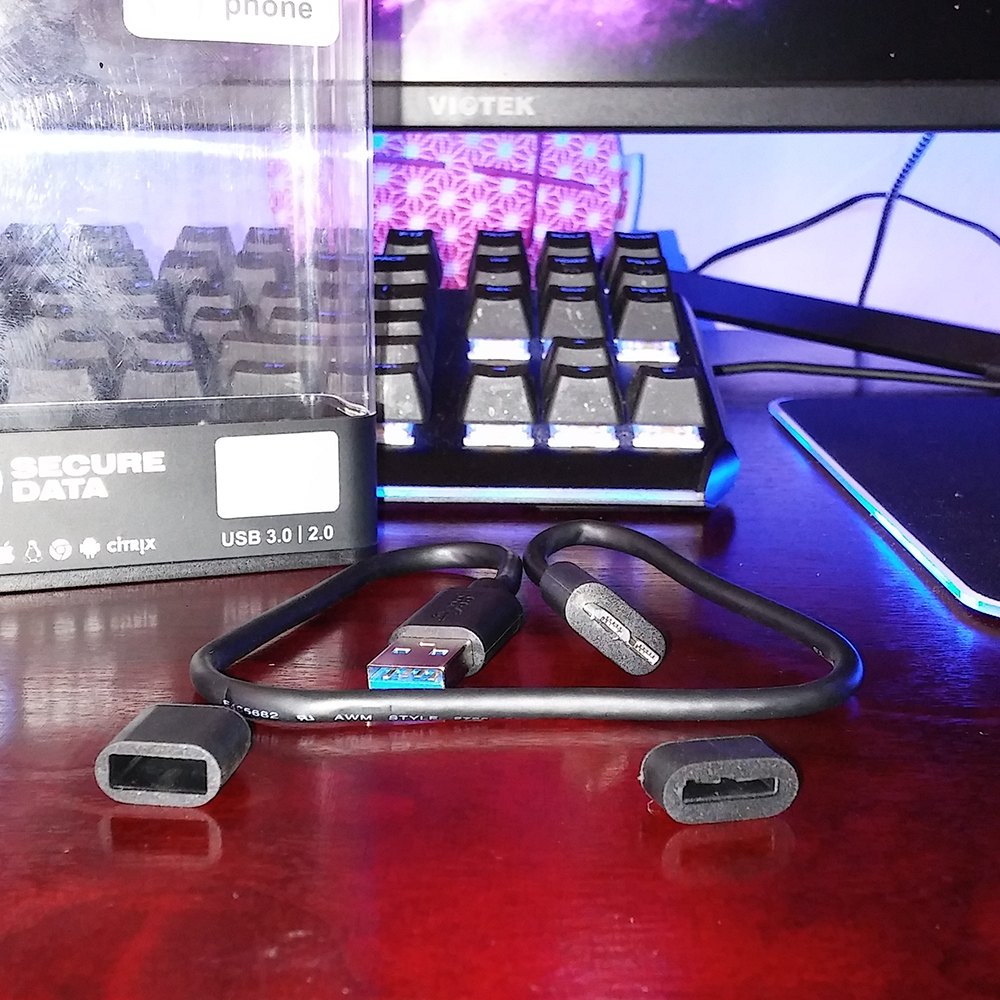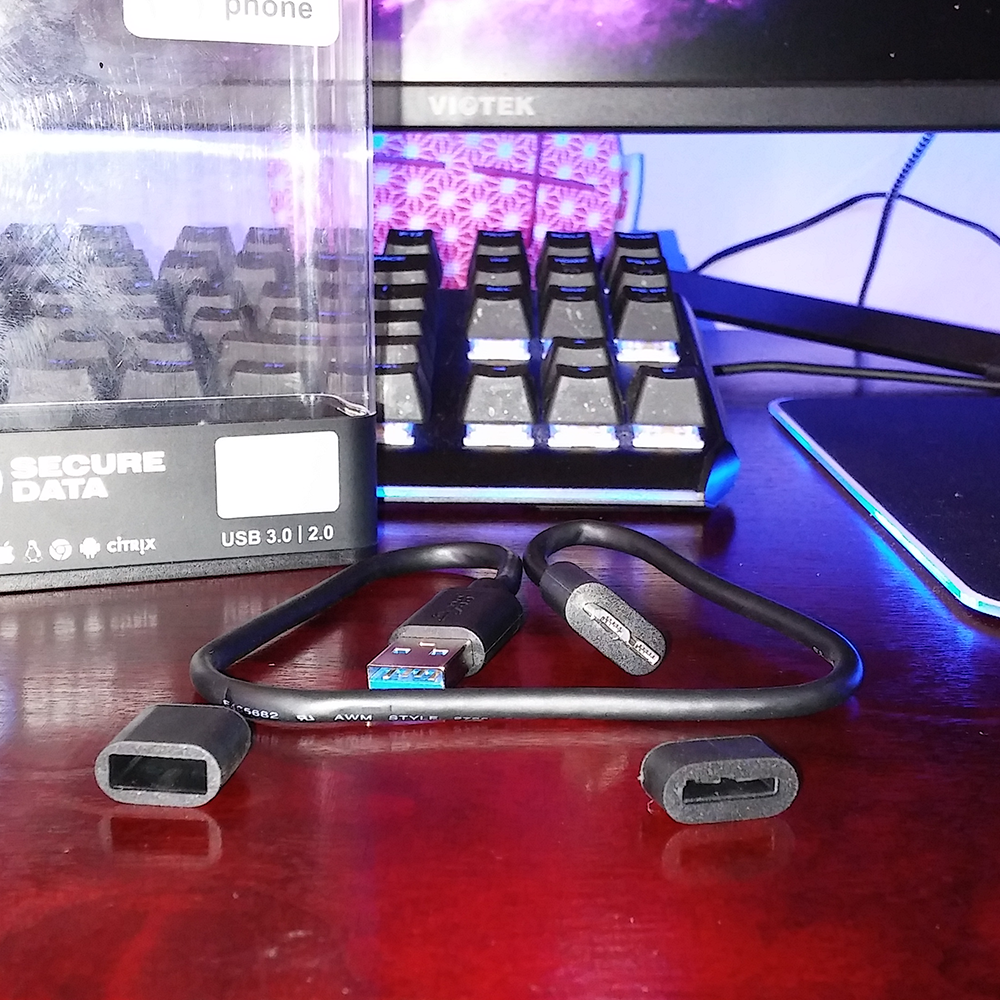 Pulling the SecureDriveBT out of the box and I was immediately hit with a feel of quality I was not expecting to feel. Having owned plenty of decent portable storage devices I was expecting a dense plastic encasing, not an aluminum one with a nice but not overbearing blue paint job on it. Even in the weight, the drive feels better than expected for an SSD enclosed portable drive. Across the board the design and feel of the SecureDriveBT is premium, and I do not feel like it will be easily harmed during transport no matter where it needs to go with you, within reason of course. Here on the back of the drive itself is the sticker for the "Three easy steps" setup to get you started as well as a barcode and company and patent info.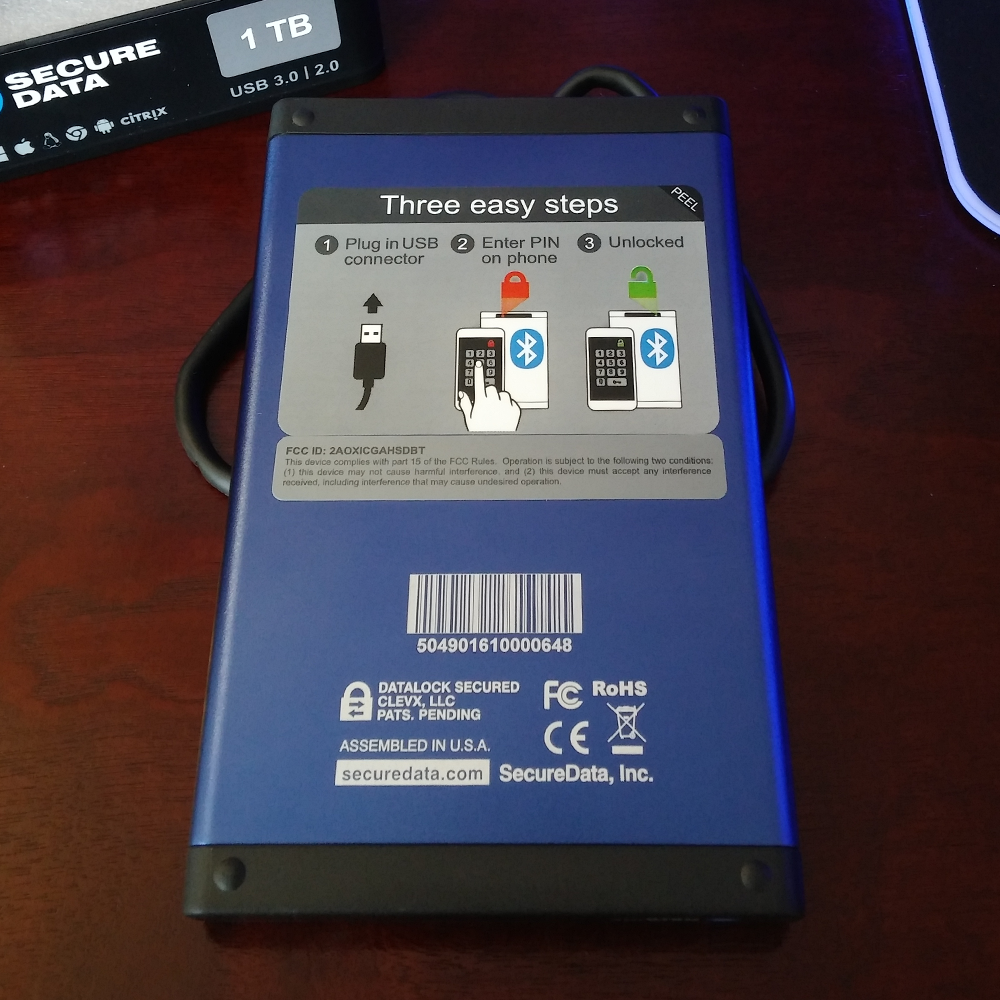 Here where you plug the cable into the drive is a very important number you will need to use the drive and the various ClevX, LLC Andriod/iOS Apps partitioning software as well as anything to do with your account. This number cannot be stressed enough. Though alone it is not exactly harmful, I still blurred it for security reasons.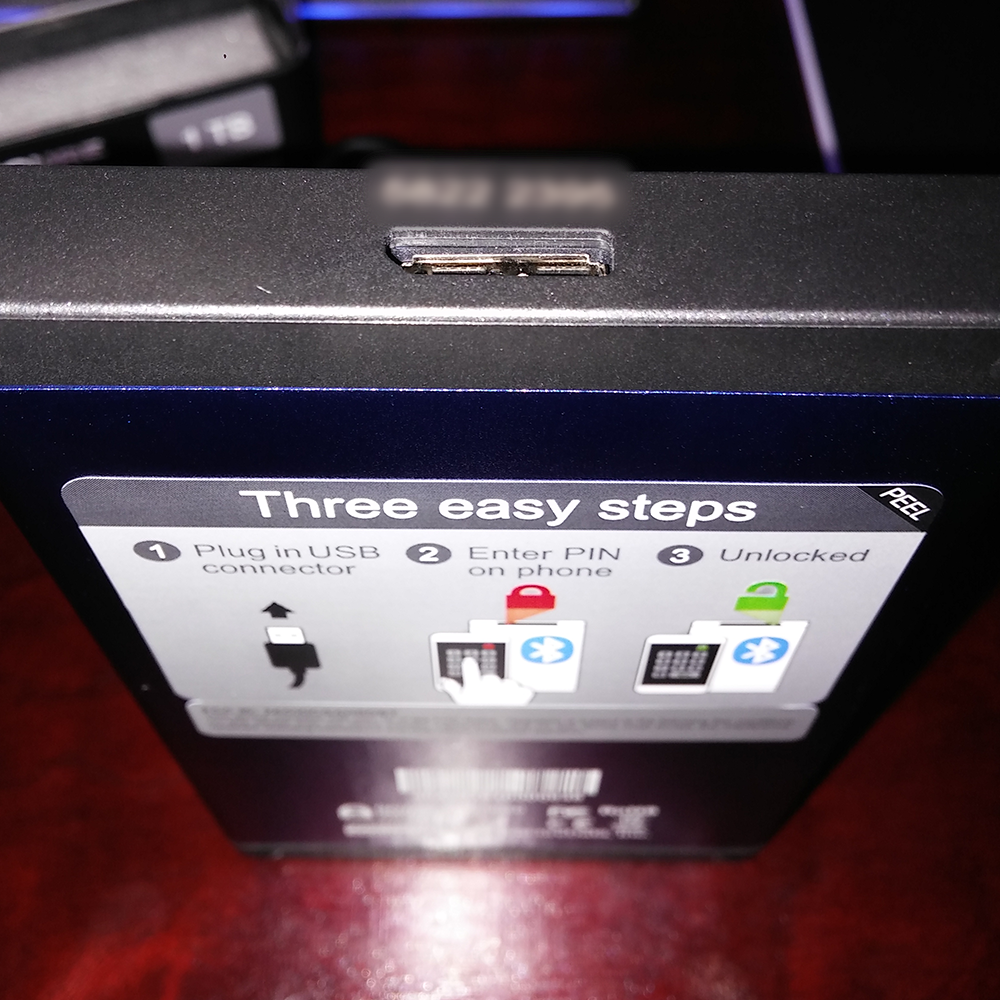 The other side of the drive is simple enough with just the company logo on it in neat small print.
Encryption
To start, there are some very clear indicators when the drive is plugged in as to if it is locked or not. A red lock shows when the drive is locked/secure and when there is a green lock with blue light next to it the drive is unlocked and ready to read or write data.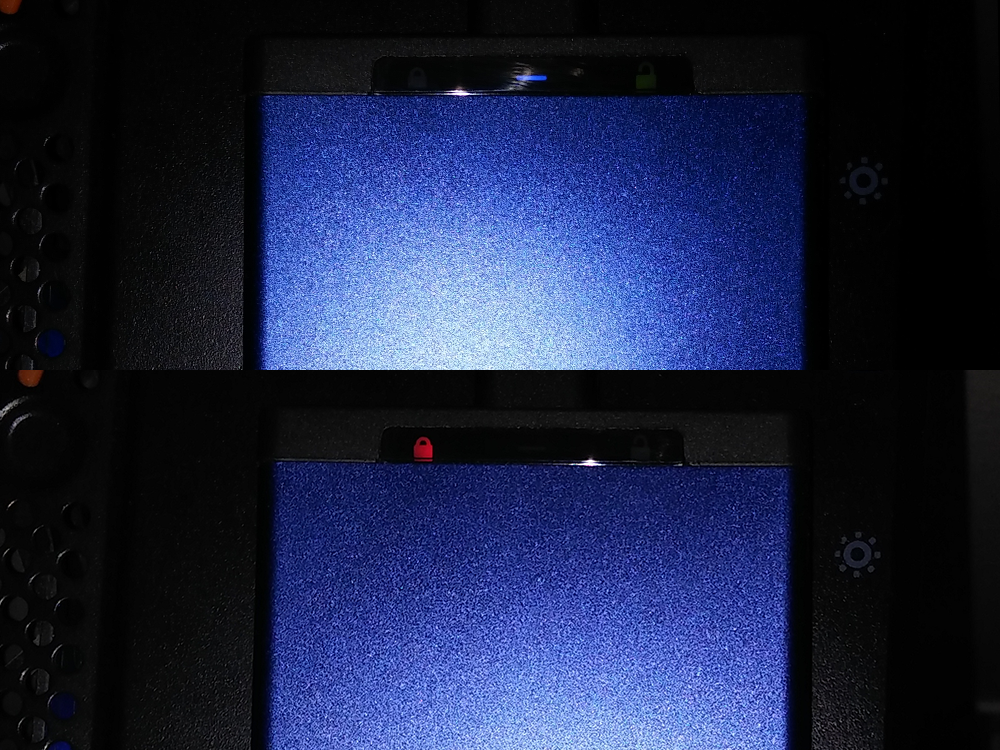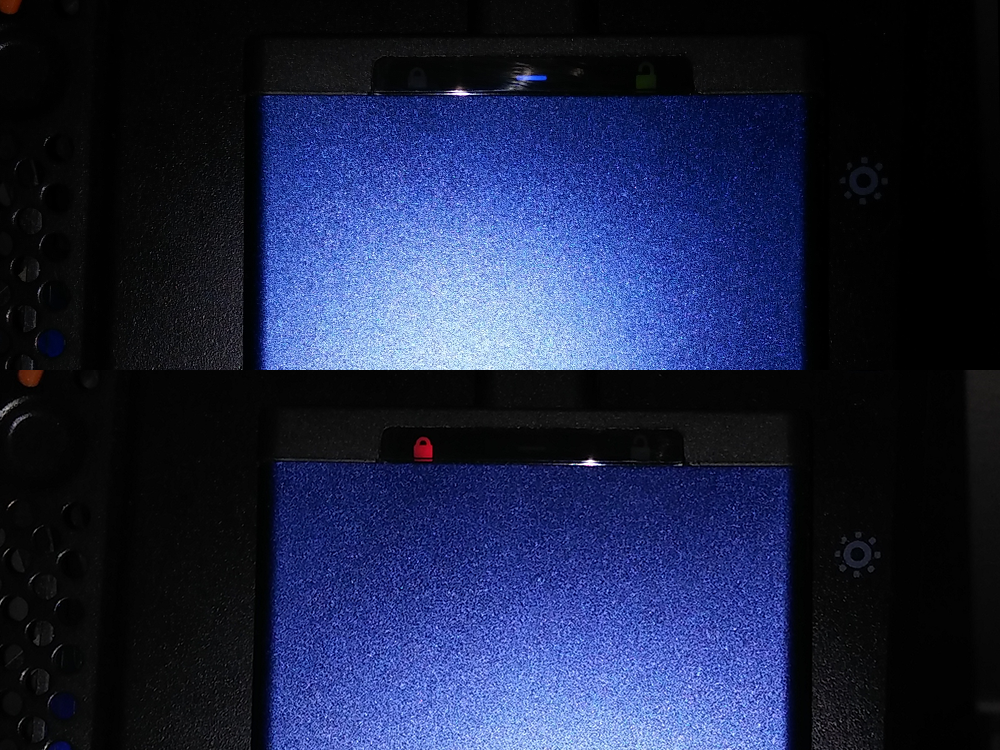 The drive features FIPS 140-2 Level 3 encryption, the details of which can be found here.
In short and copied from the above-linked page "the FIPS 140-2 Level 3 standard specifies the security requirements that will be satisfied by a cryptographic module utilized within a security system protecting sensitive but unclassified information (hereafter referred to as sensitive information). The standard provides four increasing, qualitative levels of security: Level 1, Level 2, Level 3, and Level 4. These levels are intended to cover the wide range of potential applications and environments in which cryptographic modules may be employed. The security requirements cover areas related to the secure design and implementation of a cryptographic module. These areas include cryptographic module specification, cryptographic module ports, and interfaces; roles, services, and authentication; finite state model; physical security; operational environment; cryptographic key management; electromagnetic interference/electromagnetic compatibility (EMI/EMC); self-tests; design assurance; and mitigation of other attacks. This standard supersedes FIPS 140-1, Security Requirements for Cryptographic Modules, in its entirety."
Android Apps Tested
The app software provided for the SECUREDRIVE BT is designed by ClevX, LLC and they have 2 that I fully tested for this review the DataLock app itself is completely free and comes with remote wipe, 2-factor authentication, password reset options as well as fingerprint and face recognition and more. The DataLock RM app is $24.95 per drive per year and comes with geo-fencing and time fencing abilities.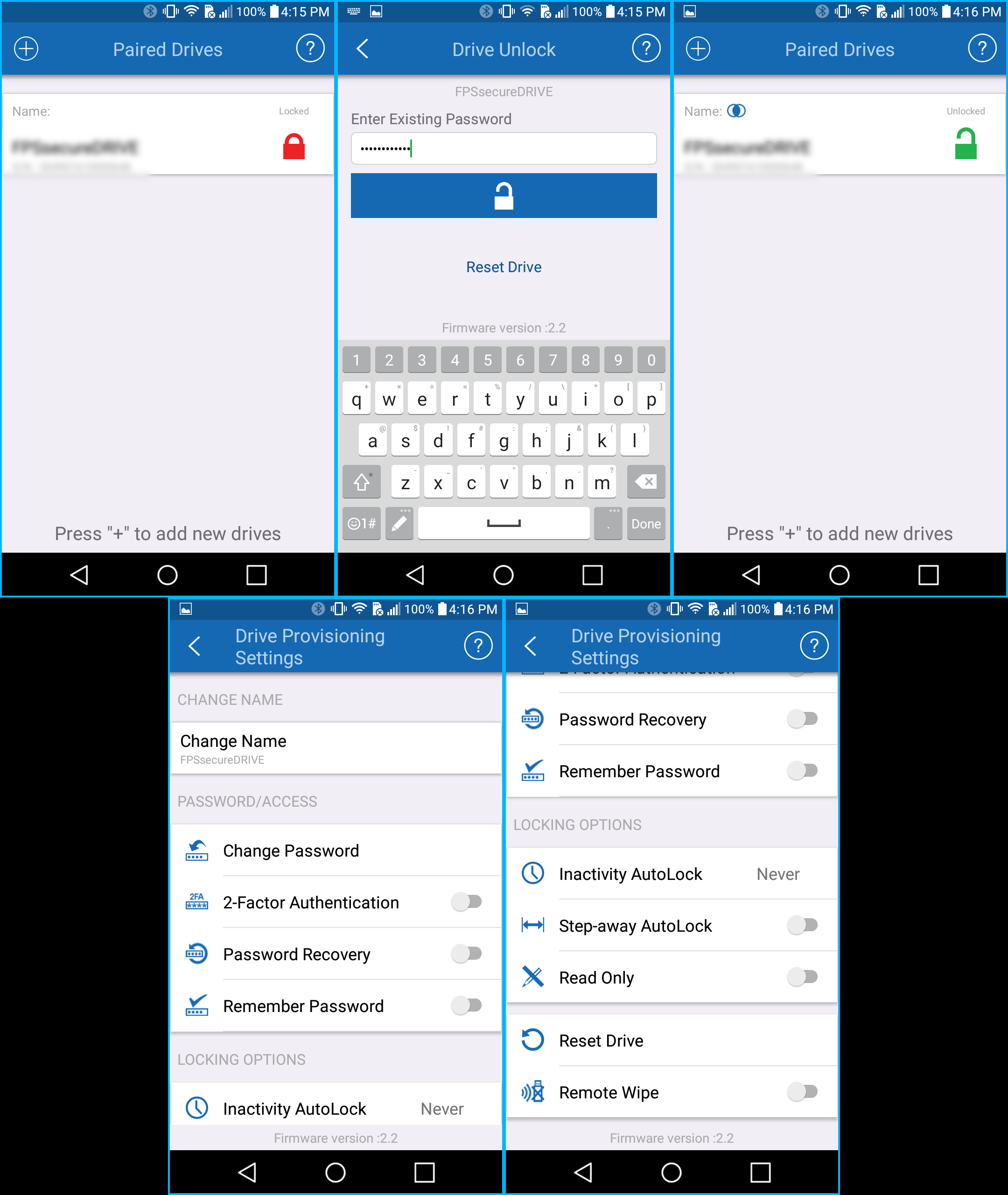 DataLock app by ClevX, LLC
The DataLock app by ClevX, LLC is the main experience most users will have with this drive and it leaves one feeling like they are dabbling in the future with features such as unlocking and locking their drive from their phone with a simple code, as well as such things like remote wiping, two-factor authentication, and password recovery.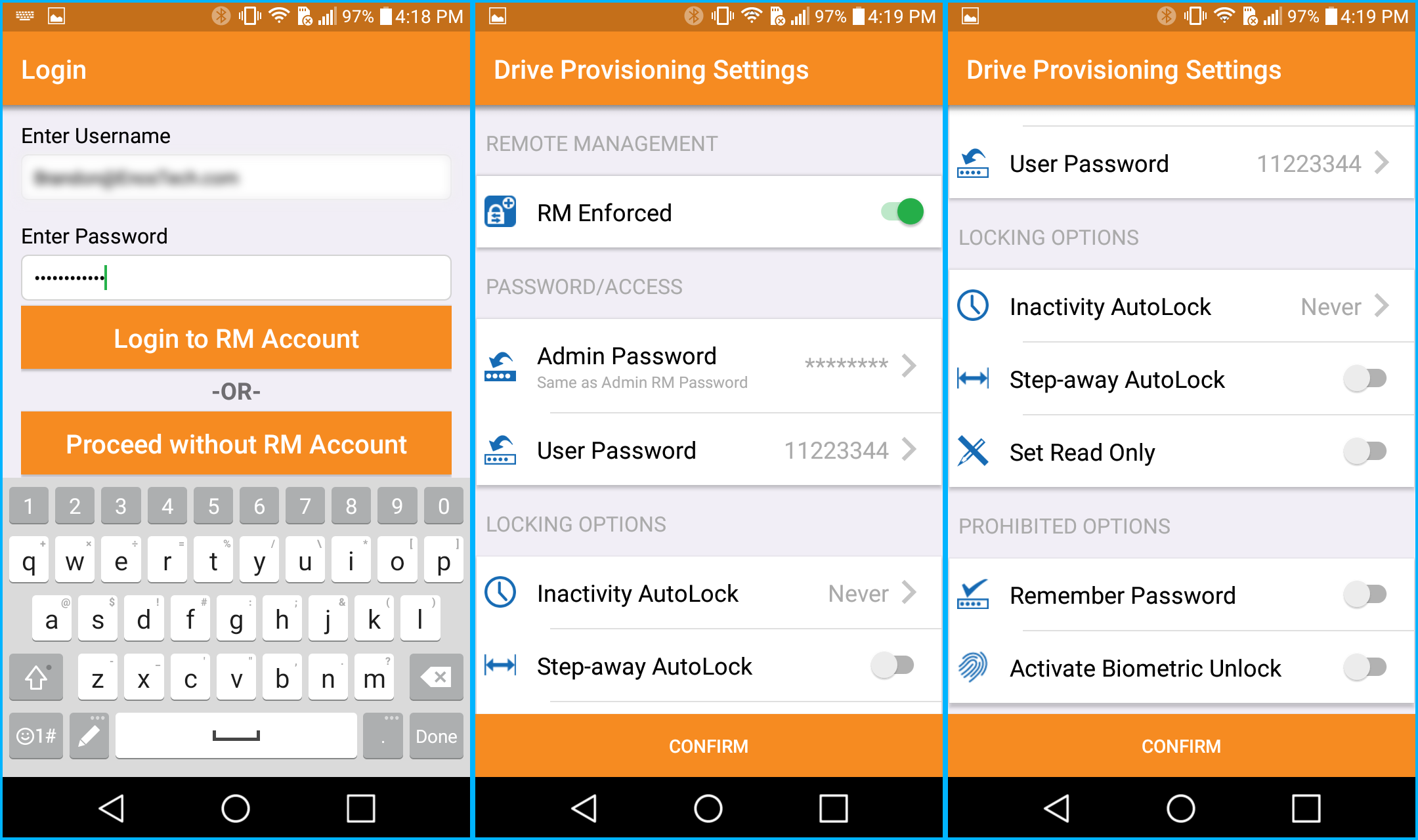 DataLock Admin app by ClevX, LLC
The following links will take you to Android and Apple Store apps for the drive.
There is one more app called "DataLocked Managed" this is a more complex app that allows you to set up users as well as administration level stuff generally used by business' IT professionals. I had managed to get logged in and my sample drive added but quickly started to get in over my head and realized quickly that your general user won't access this level of software coupled with the knowledge that when handed to almost any IT Professional it will be straight forward for them to set up and properly allocate the drive. This is what I am doing is having my brother in law an IT Professional get the drive all set up for use with a massage business.
Final Thoughts
Performance
This is the one catch besides price that slows some people down and that is the speed of an encrypted device. I have had set up my own software level encrypted drives in my time and the one thing that stopped me from using encryption more is the fact that it slows stuff way down. Personally, I am dealing with large project files and video edits where encryption can make this very painful time wise. Not the SECUREDRIVE BT it took 50GB of my projects like it was nothing. Time and time again I copied the files over testing the speed as it filled up and the hardware level encryption, for the most part, stayed out of the way once the drive was unlocked. I have never dealt with such speeds on a locked down drive. The performance charts below speak for themselves.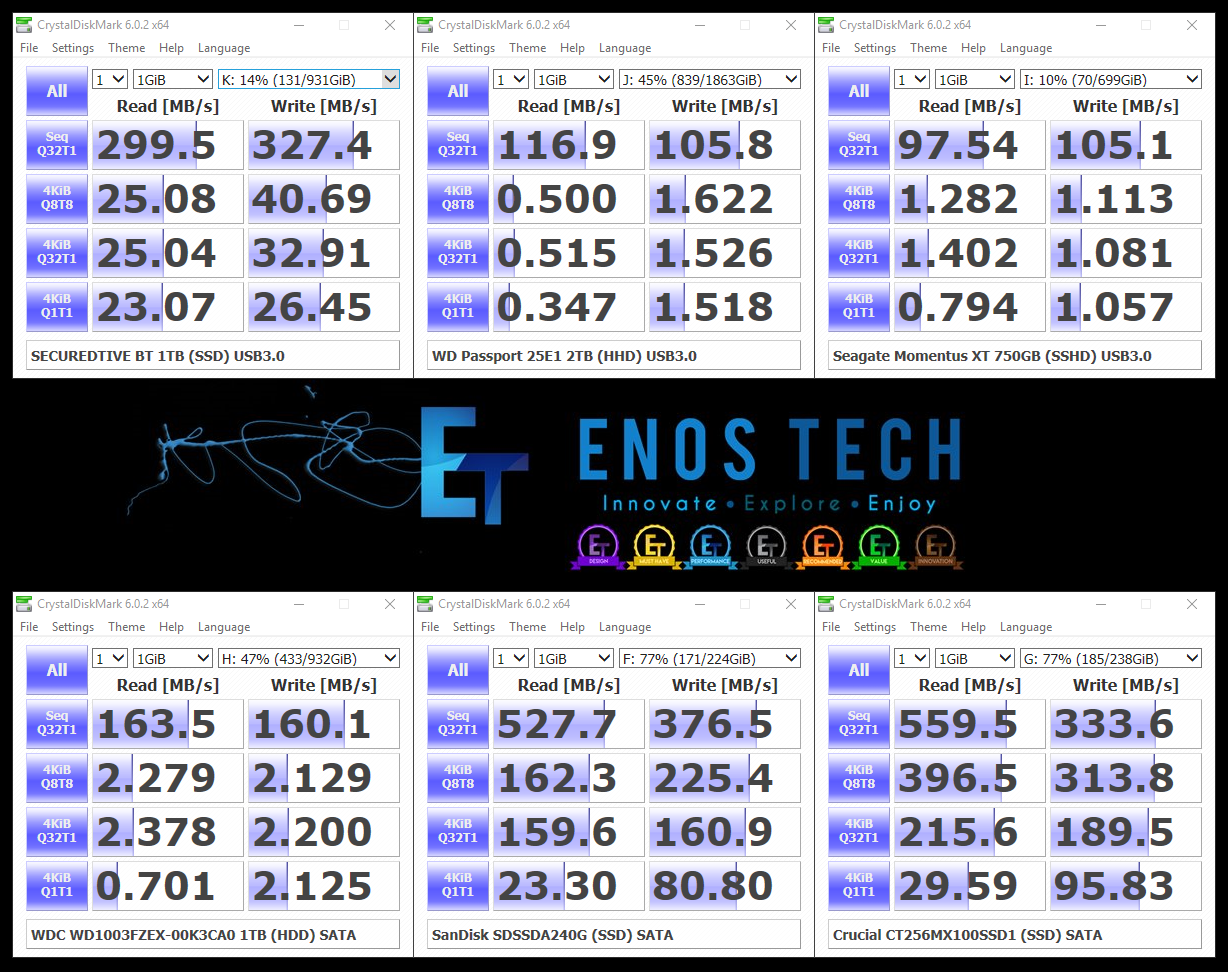 This is by no means an apple to apple comparison, though I did my best to do things fair and test each drive with some data on them. Either way, I think this is a good example of the performance of the SECUREDRIVE BT. The top row is all USB3.0 tested drives containing the SECUREDRIVE BT SSD as well as an SSHD and HHD both great drives themselves. The bottom row is all SATA drives containing an HDD and two SSDs. All in all, you can see just how fast the SECUREDRIVE BT is when you factor in both the USB interface and high-level hardware encryption.
Design
The SECUREDRIVE BT is straight to the point in the design department. A really nice blue aluminum case with no flair and easy on the eyes indicator lights. The device doesn't in any way feel fragile and was designed to travel with your data safe and secure. There really is not much more to say on the design it is solid, secure, fast and piled full of easy to use features like the locking and unlocking of the drive via an app on your phone.
Value
What is the price of your personal data, photos or company documents? I would wager that any of your important data is worth more than some of the most expensive encrypted devices on the market. More and more in today's ever-growing digital space, you hear about people getting their data hijacked and they do not have a secure backup anywhere. That's the day you get the true price of your data. Yes, when you get into hardware level encryption the price gets steep but in a day and age where everything we do is digital its really a cost that just might be worth bearing. Another argument is if you are paying for cloud storage those are susceptible to data breaches as well, there is quite literally nothing better than hardware level encryption on a local backup.
1TB of hardware level encrypted storage gives you room for roughly 2 million photos or 60 million single page documents. Given that this drive is very well put together, the SECUREDRIVE BT is feature packed and locked down very tight. It's encrypted and loaded with features, with and without a Data Managed Subscription which runs $24.95 per drive per year, you can unlock it via Bluetooth, TouchID, FaceID, Fingerprint and Face Recognition as well as with the subscription add very useful features like the Locking Step-Away and Remote Wipe options allowing you to lock your device just by leaving the areas it is approved in via Geo Fencing or securely wiping it from afar. All in all for what amounts to $25 a year per drive that is not at all that steep a price to pay to open a whole list of features any creator or business person on the go will find very useful.
With all of this said I do think that such devices have a place on anyone's desk. Yes, this model is pricey and if you are looking to keep personal files safe SECUREDATA offers many other options such as their 1TB HDD version of this same model coming in at $285, or SecureUSB BT 16GB to 64GB starting at $119. SECUREDATA also has a BackupDrive that starts at $149 for the 1TB HDD and $399 for the 1TB SSD so there are many great options here to keep your data very tightly secured.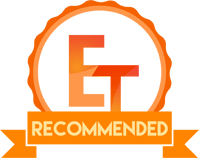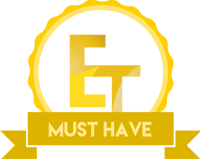 I want to thank SECUREDATA for sending over the review sample.