INTRODUCTION
Today we get to review the Genesis Thor 660 Bluetooth Wireless Gaming Keyboard. This one is more of a treat for our American readers as it's a US Keyboard layout on this review sample. Genesis has been making gaming peripherals since 2011 and has continued to innovate and exceed ever since. They have a wide range of accessories and peripherals alike, and they have recently expanded into gaming chairs. Unfortunately at this moment in time, vendors on the Thor 660 are very limited, but remember the world is progressively recovering from a worldwide chip shortage which was worsened by the COVID-19 pandemic. We hope to see more vendors stocking Genesis's wide range of products in the very near future. In the meantime, you can read more about the Thor 660 and the features it offers on the Genesis website.
Genesis Thor 660 PACKAGING AND ACCESSORIES
First of all, looking at the front of the packaging, Genesis has gone with more of a minimalist design, in the top left-hand corner you can see the Genesis logo, as well as an illustration of the keyboard in the middle of the box. There is also mention of the Gateron Red switches that are used on this keyboard. As well as mentioning the dual connection capability (more on this later).
Now looking at the rear of the box, there is far more detail listed, including listening more information on the mechanical mechanism of this keyboard. The keyboard also boasts full support on Windows 10/11, Linux and Android, thanks to the impressive Bluetooth 5.0 capability.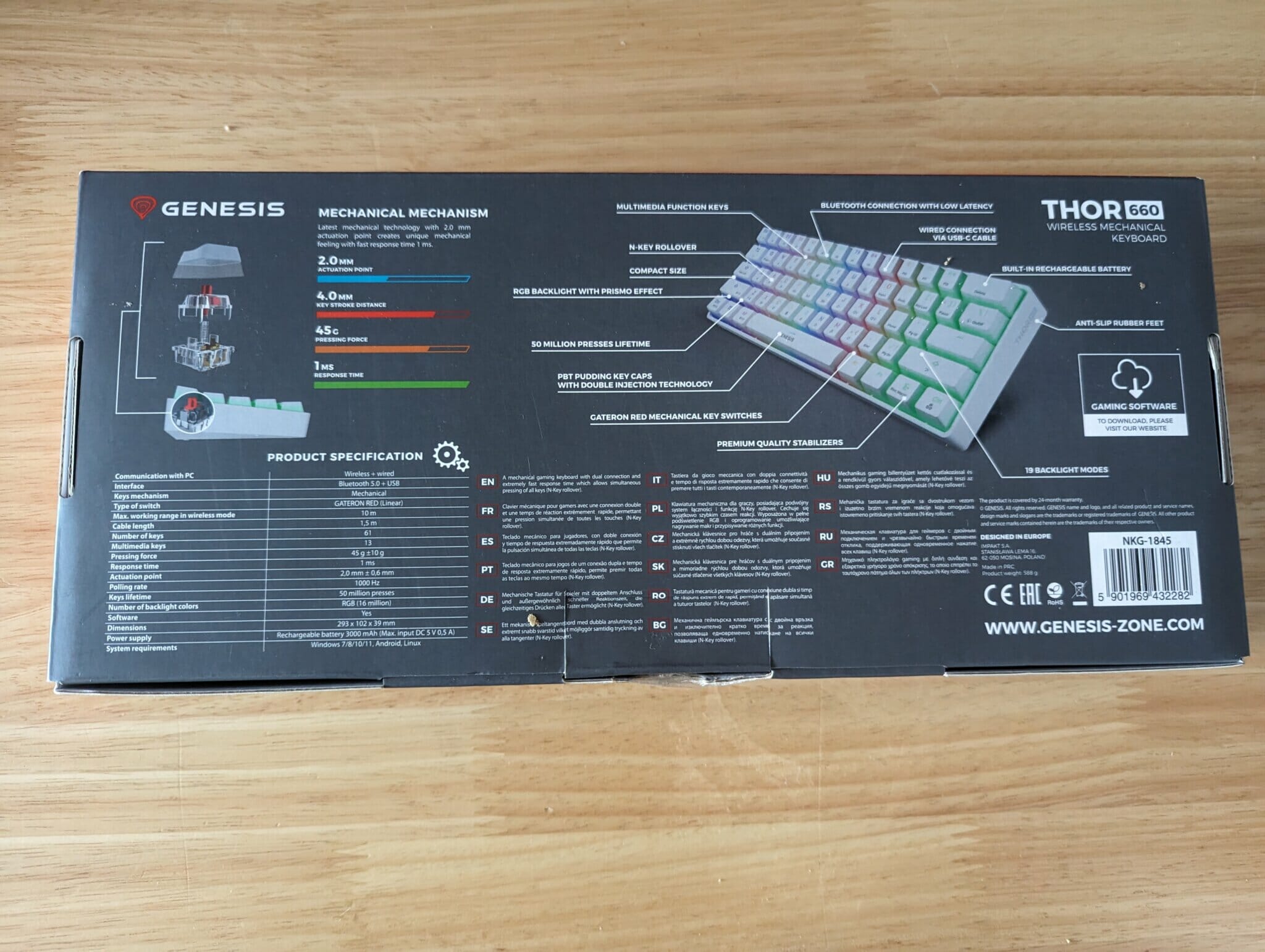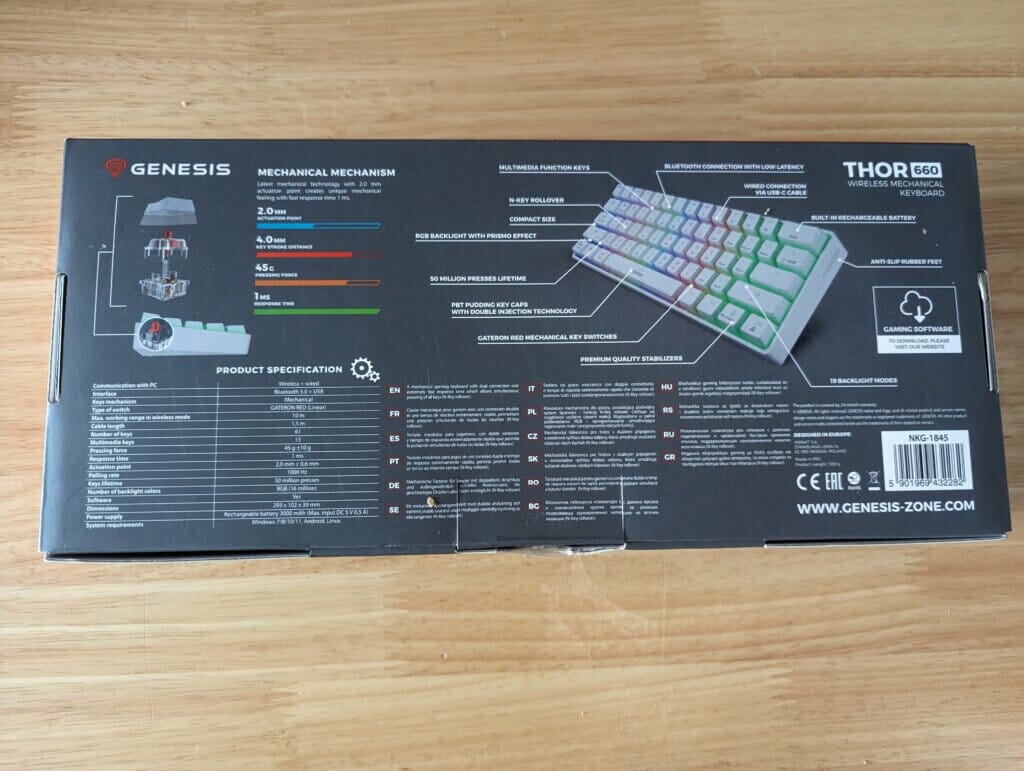 Taking a look inside the box is also quite minimalistic, but chances are if you're buying a keyboard like this then you'll already know what you are looking for. Inside the packaging is the keyboard and USB A to C cable and a quick start guide.  This cable can be used for both charging and turning the keyboard into a wired keyboard. Although it is a little on the short side.
A CLOSER LOOK
So the first thing to mention about this keyboard is its size. It is a 60% size wireless mechanical keyboard. It has been shortened by a numeric block, arrow keys and a row of function keys. However, don't be put off by the missing keys. It still packs a punch. As previously mentioned the keyboard uses Gateron Red switches and boasts a lifespan of 50 million presses. The dimensions of this keyboard are 293mm x 102mm x 39mm. It's ridiculously tiny, yet so functional.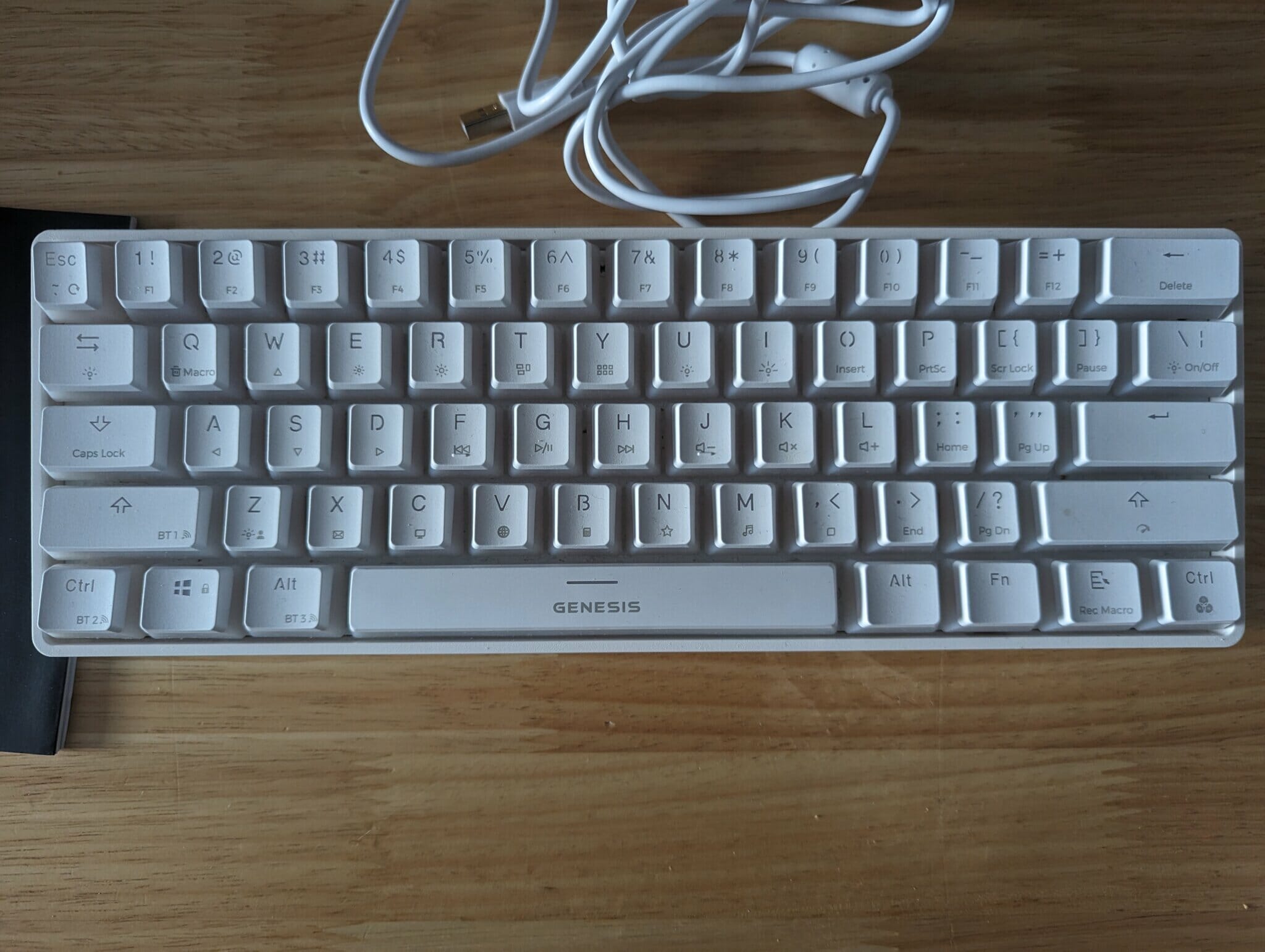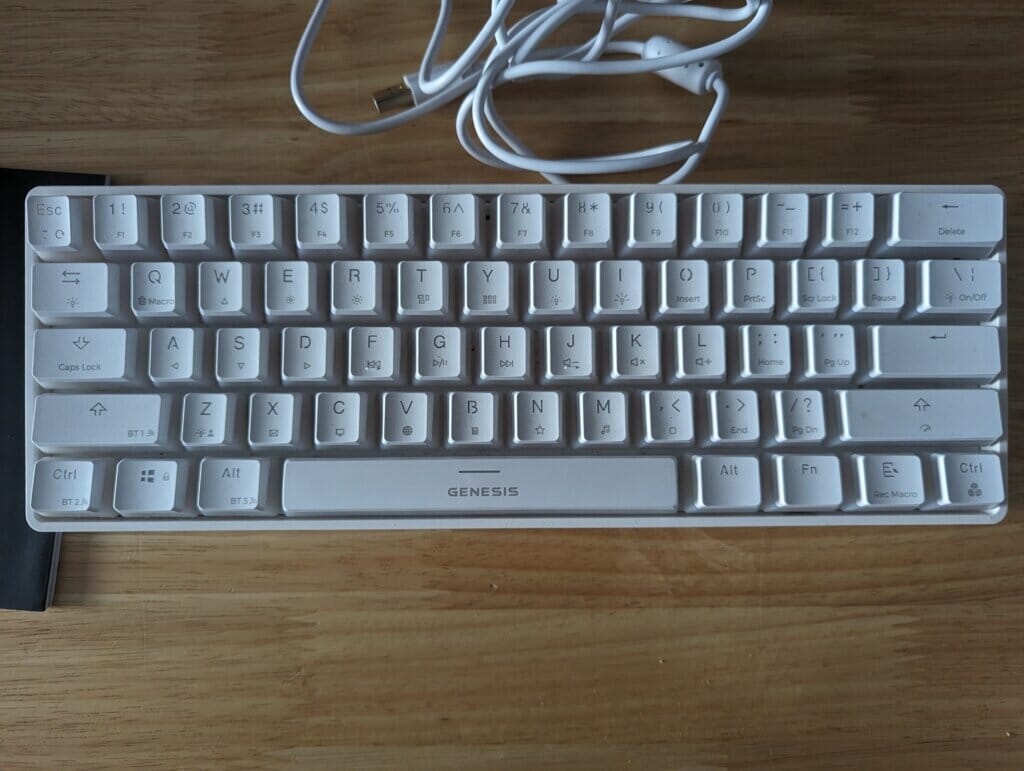 Looking at the rear of the keyboard, you can see the USB-C port (Thank you Genesis for moving away from micro USB and the likes). Charging time took around 45 minutes from completely empty to full. The keyboard boasts an impressive 3000mAh rechargeable battery., which is sure to keep you going for days on end. Even if you do run out of charge. You can plug the USBC cable in and use it whilst it's charging. Added bonus and no more tearing the house apart looking for batteries. The included USBC cable is a little on the short side coming in at 1.5 metres, but there's nothing stopping you from using your own if you do plan on having this plugged in a lot.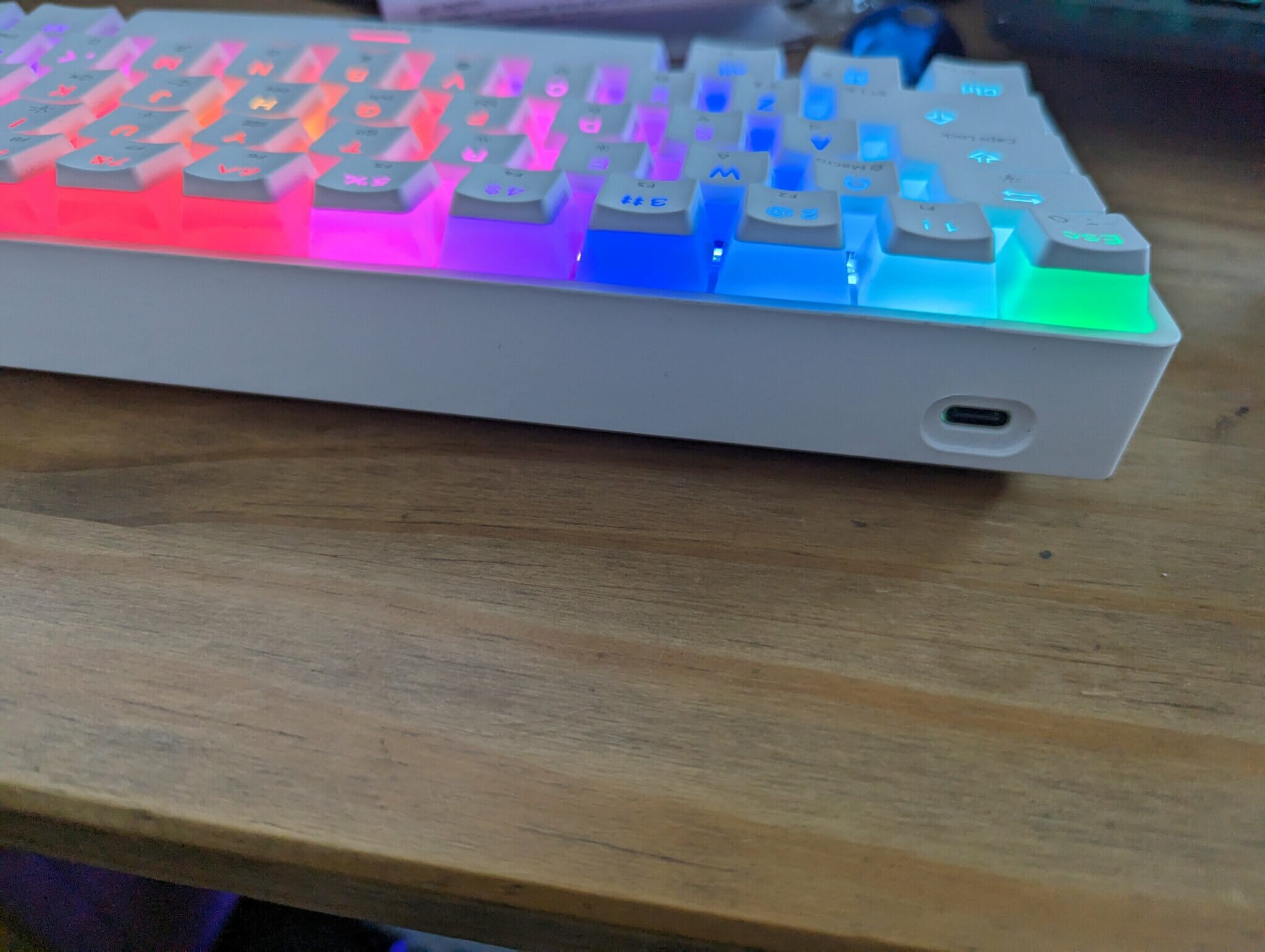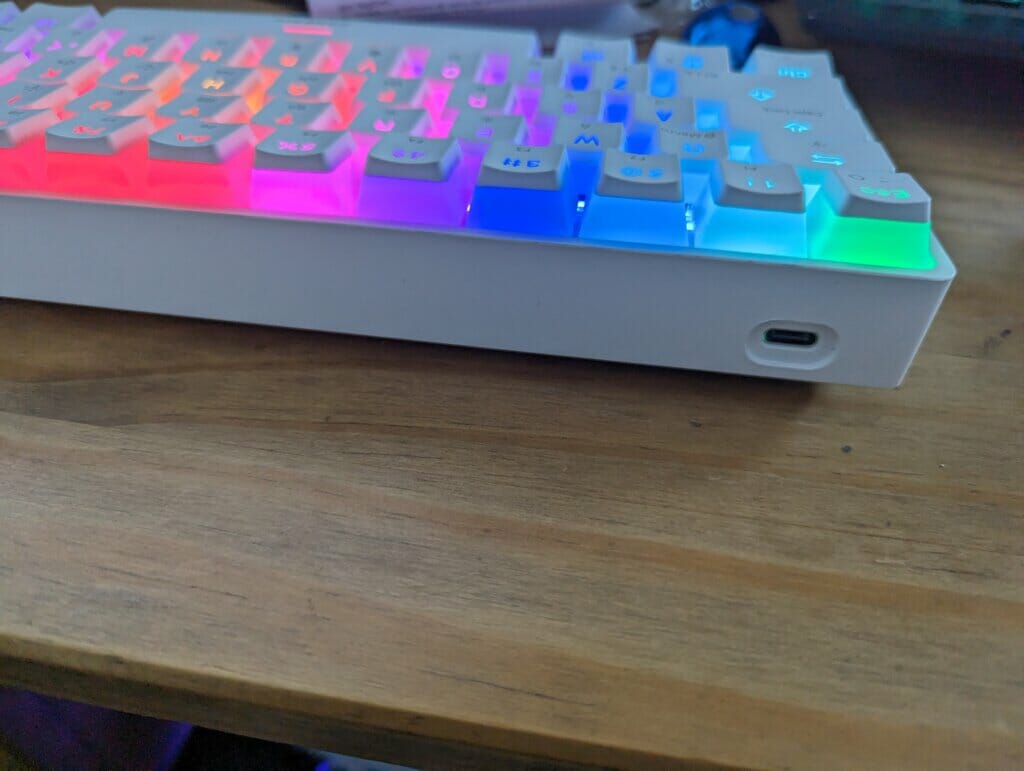 This keyboard also features N-Key rollover which means it scans and remembers each button press individually and passes this through to the PC, regardless of how many keys you press down on at the same time. Something which may be helpful in those long gaming sessions, or if you're typing a lot of information quickly. This is a feature often found in high-end keyboards and Genesis has been including it on their keyboards for a while now.
The other nice feature about this keyboard that I'm a fan of is that almost every key doubles up as a function key, so even though this is half the size of a normal keyboard, there isn't much you can't do by using the function keys. Look at the J, K and L keys as an example. Pressing the FN Key on the bottom right-hand side of the keyboard and then one of those keys will either mute, increase or decrease the system volume.
The next thing to mention is the inclusion of Bluetooth 5.0 connectivity. You can connect this up to 3 different devices at any one time. So as an example, I've been testing on my own home PC, my work laptop and an Android mobile phone. The left shift, ctrl and alt keys all double up to store the device profiles. Connecting a device is as easy as pressing the FN key and then the left shift key to set up the first Bluetooth profile. Then FN and the left ctrl key for profile 2 and finally for profile 3 it's the FN key and the left alt key. You then can rotate between all 3 profiles. I was able to swap between all 3 of my devices with ease. My home PC just has a cheap Bluetooth 5.0 USB dongle and even with this there was no latency. Same with Bluetooth connectivity on the phone. Keypresses were recognised instantly in real-time with no lag or jittering.
The next big feature is the inclusion of full Prismo RGB lighting, and I must say it looks fantastic. The colours illuminate well and there are 19 different built-in profiles you can choose from. I did find the initial full rainbow effect a bit too much but some of the profiles are stunning and look nice against the white aesthetic of the keyboard. RGB works regardless of the connectivity method you use, although one important thing to point out, if the keyboard detects no activity, at around 60 seconds the RGB turns off to conserve battery power. Pressing any of the keys when it does this turns it back on. Of course, if RGB isn't your thing, you can just turn it off completely.
The Gateron Red switches are some of the quieter in the range, but you still get a satisfying click with each press. Genesis has designed the keys so they are soft and very comfortable to type on, even after extended periods. The switches feature an extremely low click actuation point of 2.0 mm and an actuation force of only 45g. So if you are planning to use this in a quiet environment then Gateron Red switches may be for you. You aren't going to be annoying colleagues in a shared workspace by any means. It's an absolute joy to type on (I typed up this review using it). If it came in a full UK layout, then I'd definitely be considering using this as my daily driver for a while. However, I have a feeling it will be coming to the office with me due to its size and impressive feature set.
FINAL WORDS
VALUE
Now this is the slightly frustrating part, I couldn't find any vendors currently stocking the keyboard which is a shame. Although I'll be keeping an eye on Amazon and other retailers for a while. The price point of the keyboard is said to be around £62.22  / $79,99 point. Some countries should be able to purchase direct from the Genesis website. At that price point, it's an amazing purchase for everything this keyboard can do.
DESIGN & PERFORMANCE
Some pros and cons with this one. The keys that are missing like the arrow keys were slightly frustrating as I kept wanting to arrow down and reach for keys that just don't exist. There's no number pad or number keys (apart from the standard 1-0 keys at the top of the keyboard). But this keyboard is designed to be portable and multi-use, so I understand that. It's something that can be securely stored at the end of the day, whereas a full-size keyboard is much larger and harder to take with you. I could quite happily pair this up with a separate number pad if needed and that would be more than sufficient.
Performance was great, it hasn't depleted its charge yet after a week, it feels amazing to type on and is very comfortable, even after extended use. Gaming and office work felt like a joy rather than a chore. It has that mechanical feel without the full clunk of other switch types. One downside is the USB-C cable, a little on the short side but this isn't game-changing. After all, you can use your own if that's more convenient. But to be fair I spent more time using it wirelessly than having it plugged in anyway.
We've decided to award the Genesis Thor 660 RGB Gaming Keyboard the EnosTech Design Award as it's a feature full keyboard at an amazing price. We just want to see more UK vendors stocking their products. If they can pull that off, then I feel they will be one of the market leaders when it comes to peripherals.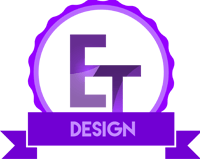 We would like to thank Genesis for sending in the Thor 660 RGB Gaming Keyboard in for review and we look forward to working with them again in the not-too-distant future.