Following on from our review of it's bigger brother, The Frostflow 240L, today, we will be taking a look at the Frostflow 120mm variant. For those who are not familiar with them, ID-Cooling offers some great products at a price point everyone can afford. While the price to performance ratio is generally very good with ID-Cooling products, they are also aesthetically pleasing. The Frostflow 120 we have here on review today has a red ring around the fan to fit in with loads of top-end gaming based hardware and also have a white LED logo on the top of the pump to add a little something extra. ID-Cooling also manufacturers some nice LED fans and Cases should you want something to match your new AIO.
The Frostflow 120 is a 120mm AIO CPU cooler. This will come in handy for those with space restraints in their case who still want an AIO cooler as it can be mounted in 120mm fan bays. While some may say it is a pointless to have a 120mm AIO and that you can get better air CPU coolers, I refer you back to the amazing price tag of £34.99. This price point is going to allow the Frostflow to be a very competitive cooler in general and not just in the AIO/water side of the market. There is no denying the price and aesthetics of the cooler are quite nice, the last thing we have to see is if the performance matches up. With that being said, let's get to the fun and see what the ID-Cooling Frostflow 120 has to offer.
Specifications
Compatibility
 Intel LGA2011/1366/1151/1150/1155/1156/775
 AMD AM4/FM2+/FM2/FM1/AM3+/AM3/AM2+/AM2
 TDP
 150W
 Radiator Dimension
 154×120×27mm
 Radiator Material
 Aluminum
 Tube Material
 EPDM Rubber
 Tube Length
 315mm
 Waterblock Dimension
 Ф65×32.5mm
 Cold Plate Material
 Copper
 Pump Current
 0.25A
 Pump Speed
 2100RPM
 Pump Bearing
 Ceramic Bearing
 Pump Life Expectancy
 50,000 Hrs
 Pump Noise Level
 25dB(A)
 Fan Dimension
 120×120×25mm
 Included Fans
 1pcs
 Fan Speed
 800~2000RPM
 Max. Air Flow
 84.5CFM
 Max. Static Pressure
 3.2mmH2O
 Noise
 20~38.2dB(A)
 Rated Voltage
 12VDC
 Operating Voltage
 10.8~13.2VDC
 Started Voltage
 7VDC
 Rated Current
 0.38A
 Power Input
 4.56W
 Bearing Type
 Hydraulic Bearing
Starting off with the packaging and on the front of the box, there is a nice image of the cooler with some of the main features printed to the right.
Flipping it over to the back and we see some images of more specific areas of the cooler such as the block, radiator, fan and the included mounting accessories.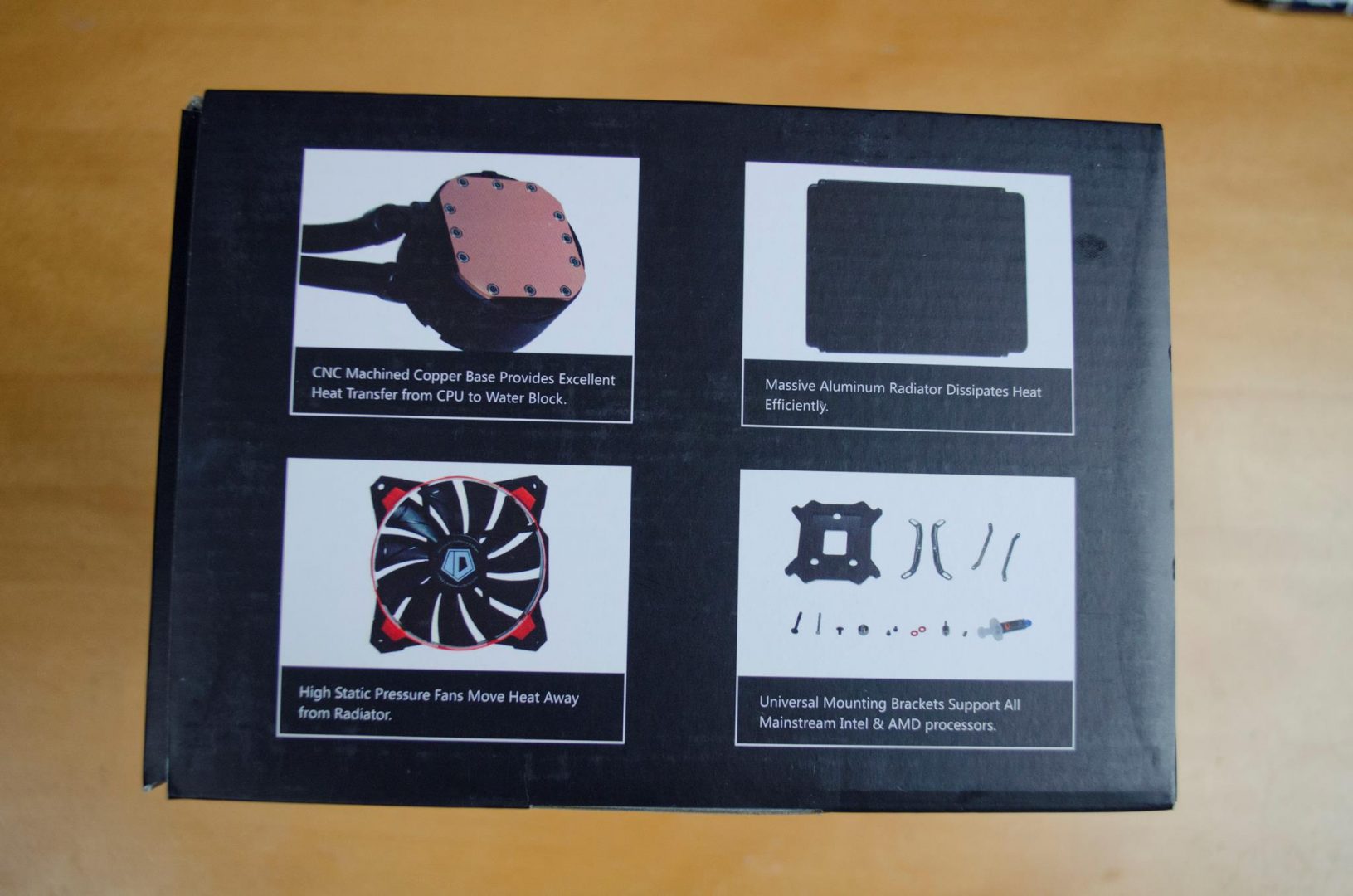 Having a look around the sides and one one side we get a complete specification list alongside a CPU socket compatibility listing.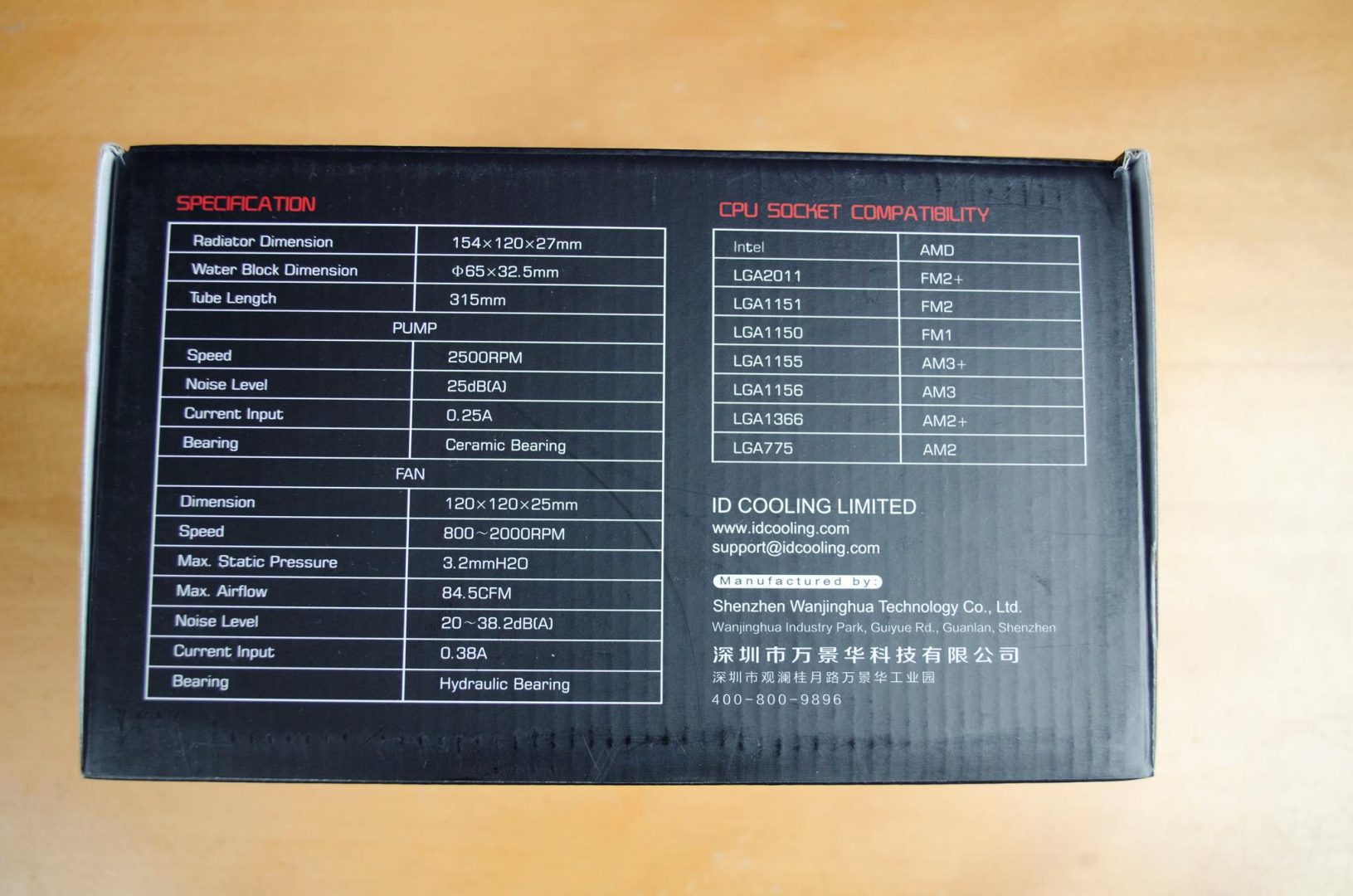 On the other side is a very detailed outline of the dimensions of the cooler. Here we can see it's complete size which even includes the size of the pump so users will be able to make sure it'll fit into their build.
Getting it all out of the box and we can get our first proper look at the radiator and pump, the fan which features the red ring around it and even the bag of mounting accessories for both Intel and AMD sockets.
The fan features a black frame with a red ring around it. There are 11 clear blades that will push a decent amount of air through the radiator to help keep things nice and cool.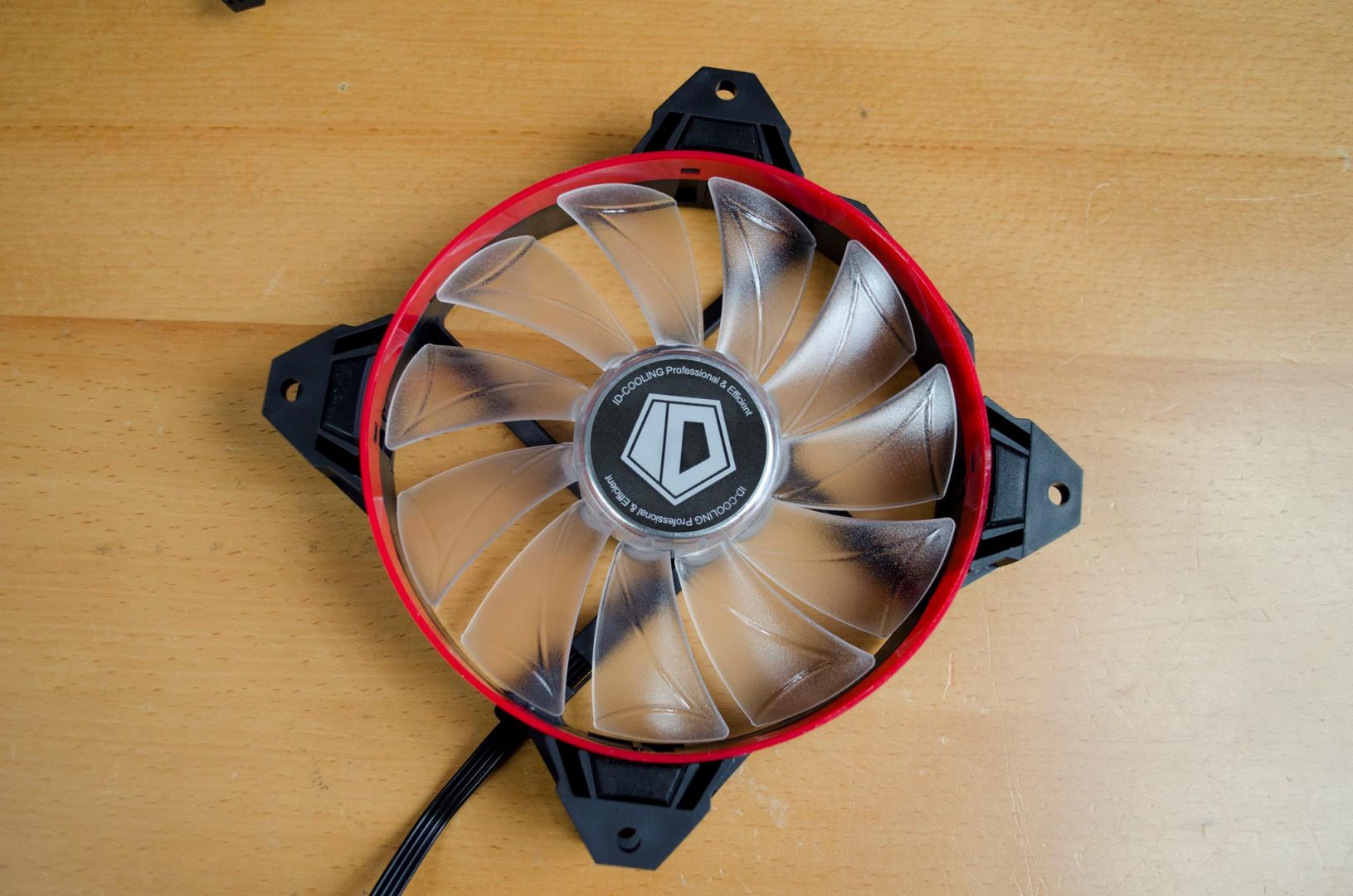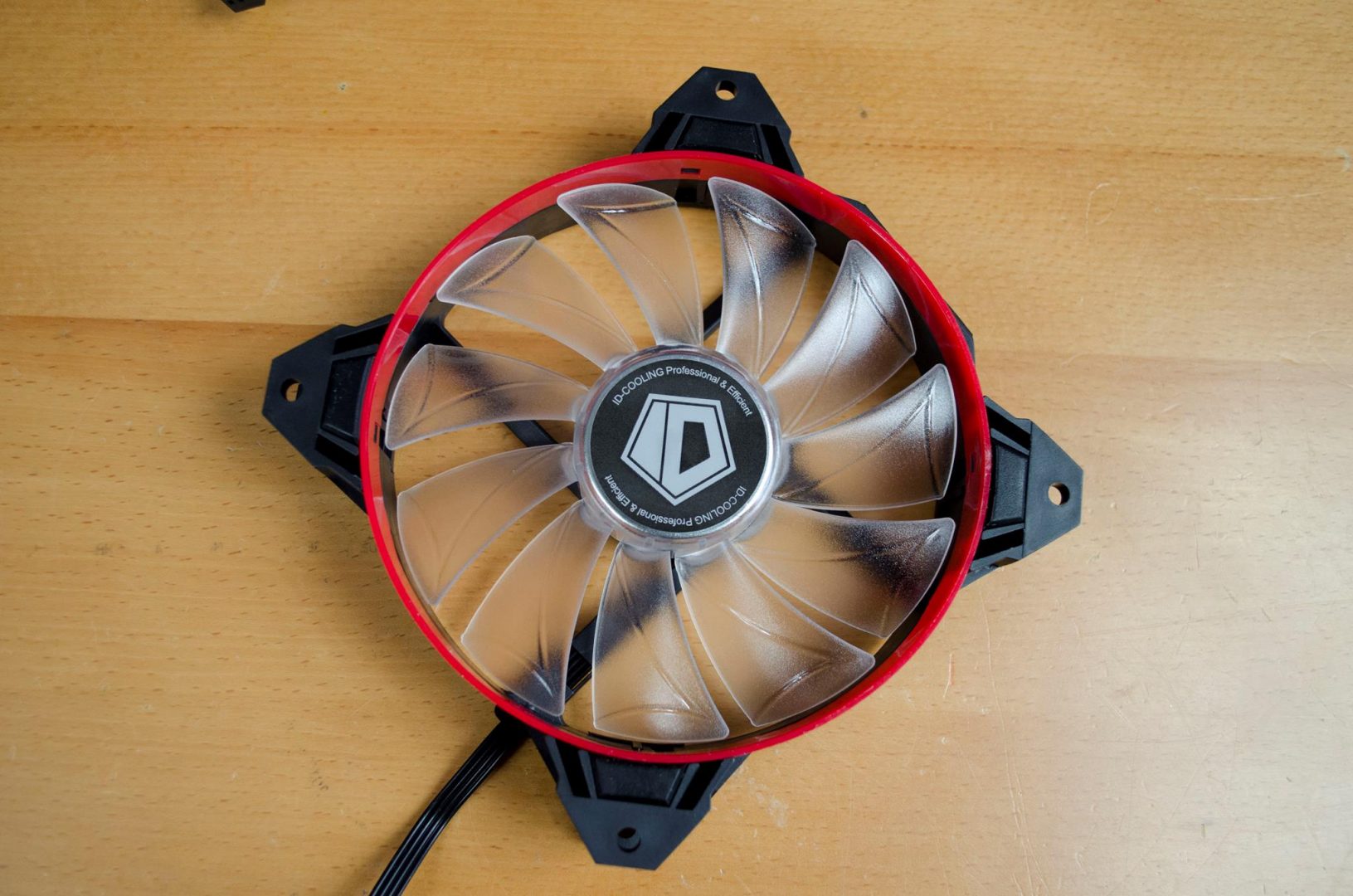 Not much going on over on the backside but we can get a better look at the fan cable. The cable is not braided and instead is a flat black cable which a lot of users prefer over the braided kind.
The tubing that extends from the radiator to the pump is 315mm in length. The cable is made from a flexible rubber that should allow it to be installed in a number of different positions if need be.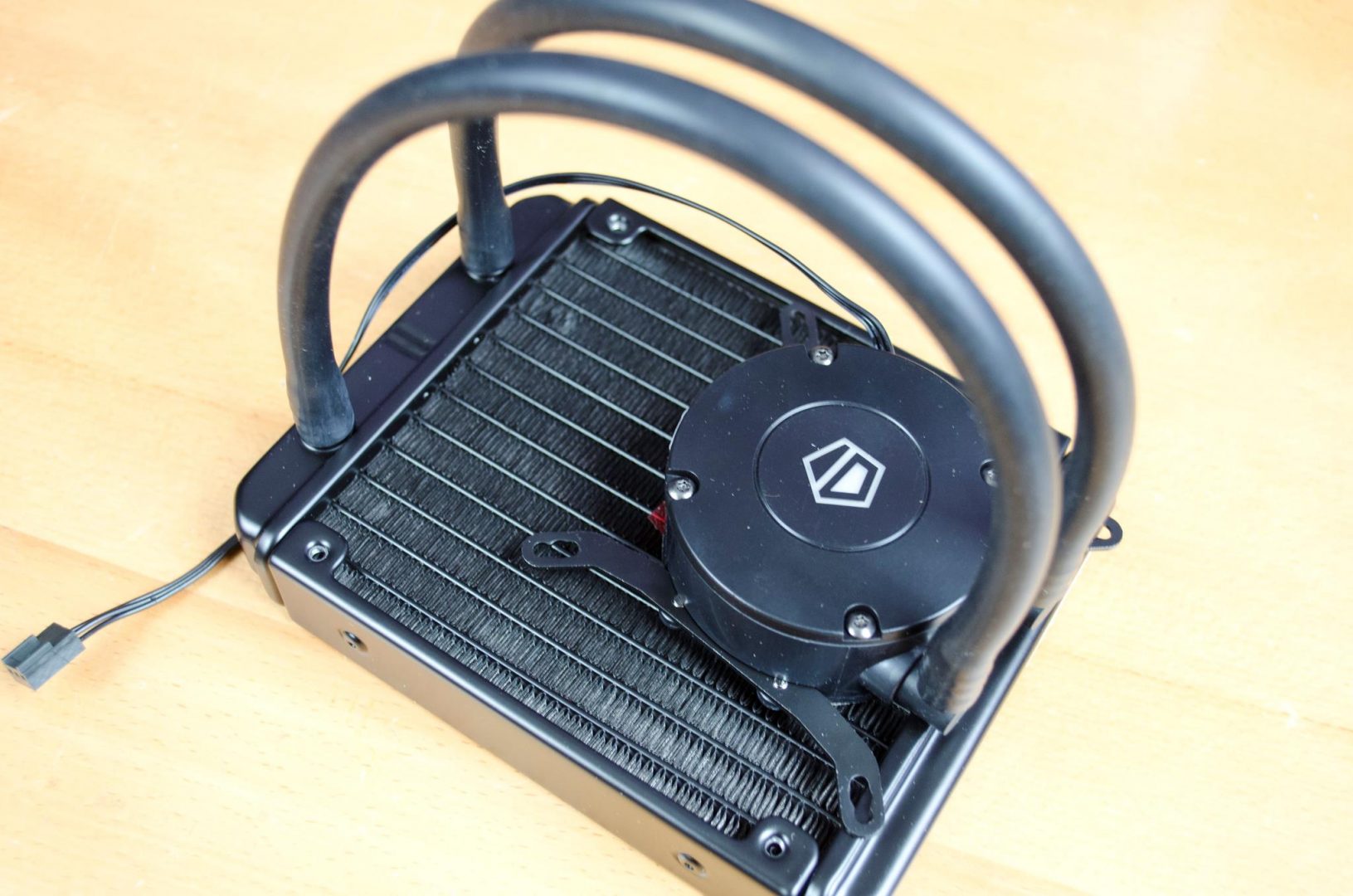 When you first take the cooler out of the box, the pump will come with the Intel brackets already installed for quick installation. As mentioned, the ID-Cooling logo on the pump has a white LED effect when plugged in.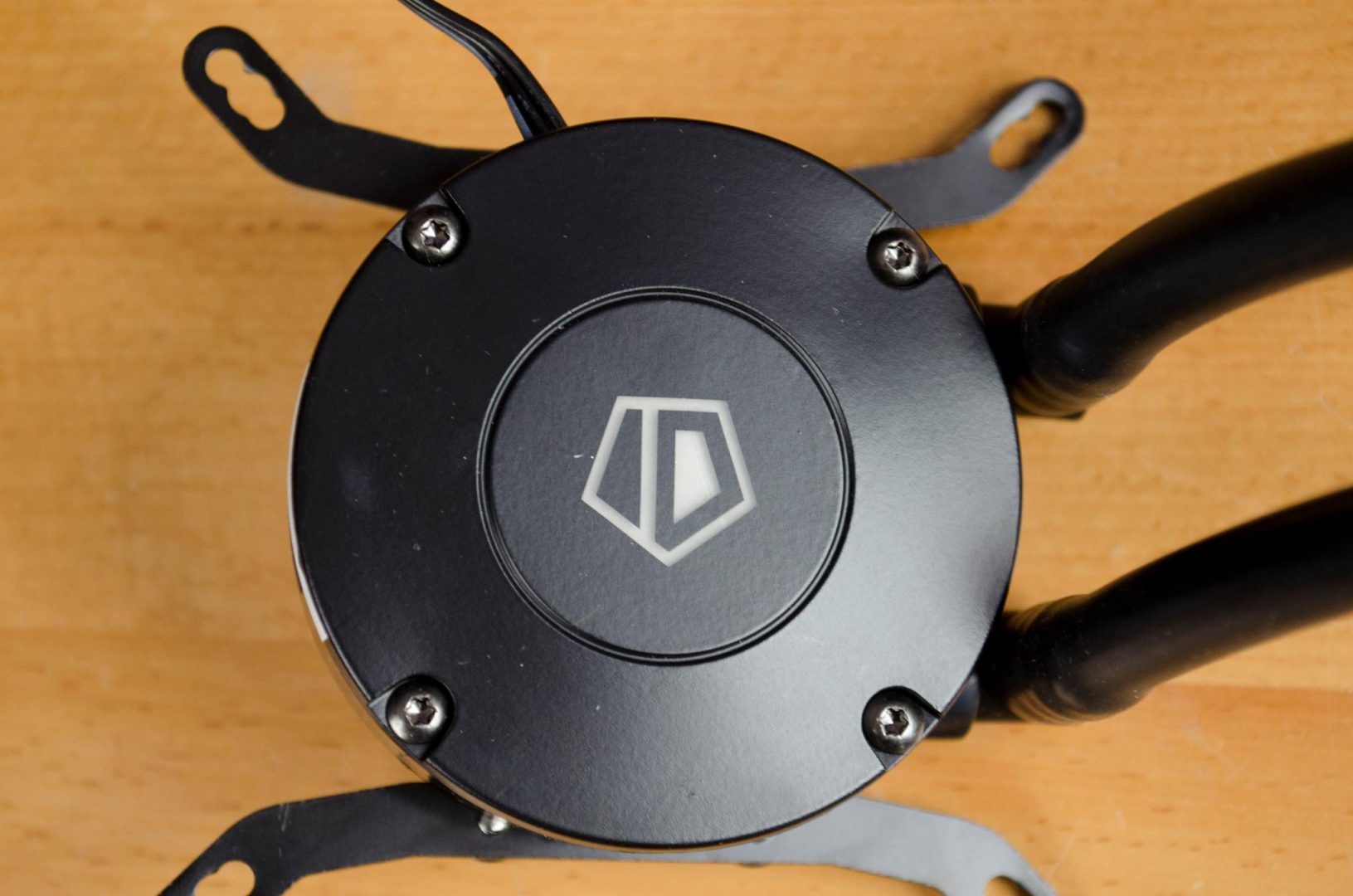 The block is nice a smooth and as you can see, there is no pre-applied thermal paste. While I can understand why some coolers come with the paste already applied, I much prefer it not to be as for review purposes we have to use the paste to keep things consistent.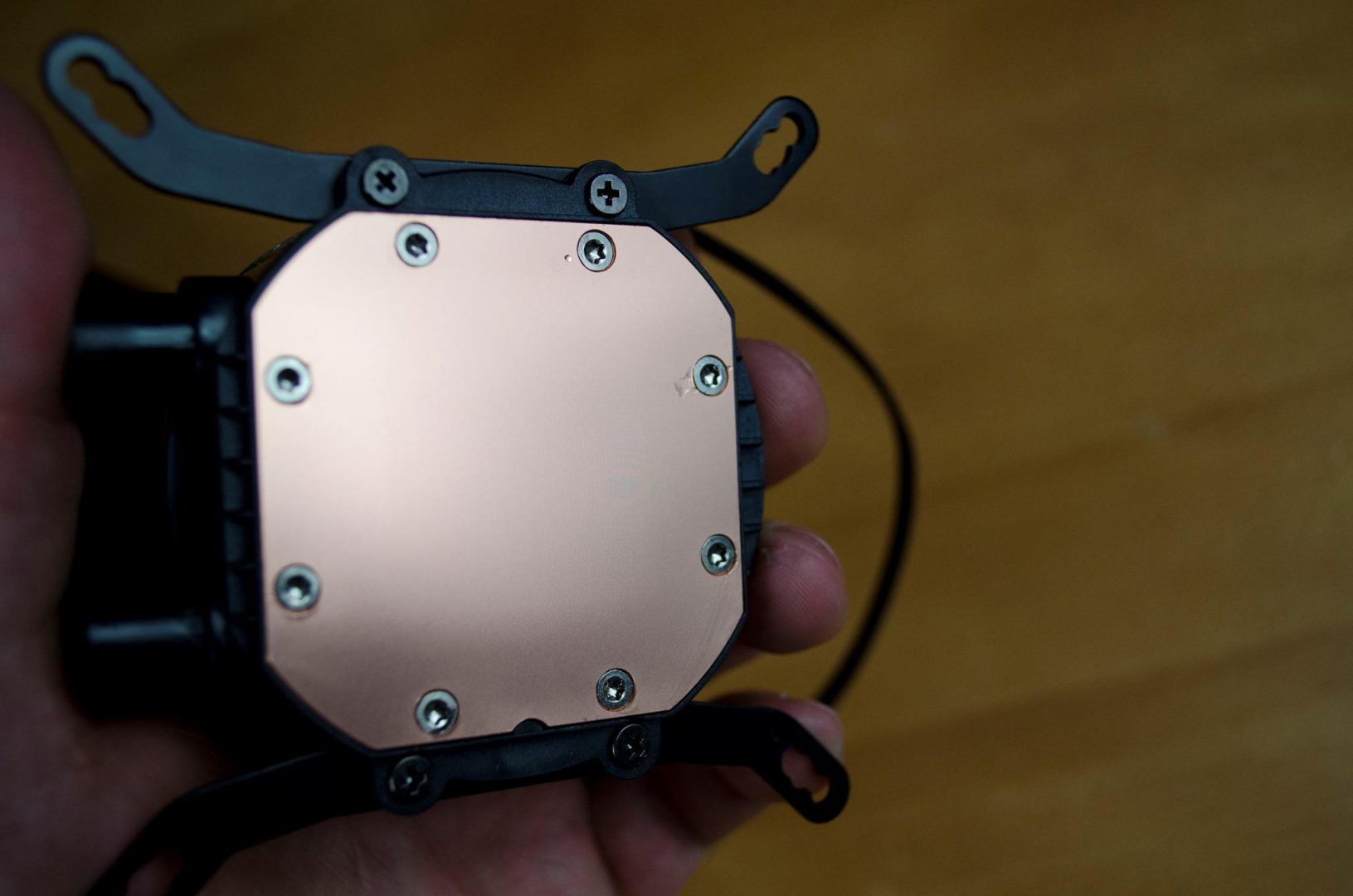 The radiator is a pretty standard 120mm radiator. While there is only one fan included in the box, you can add a second one if needed to give yourself a nice push/pull configurations for optimal cooling.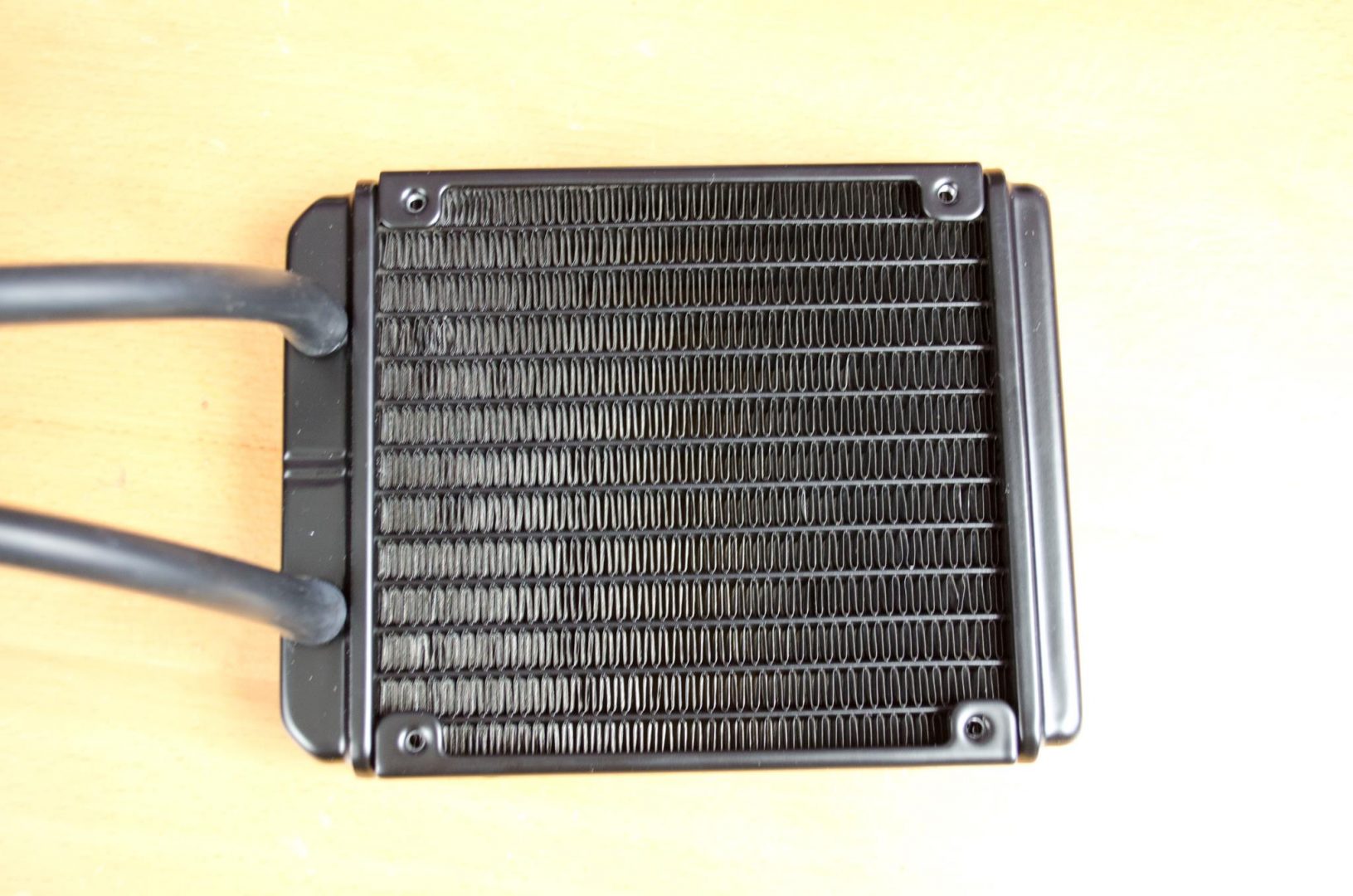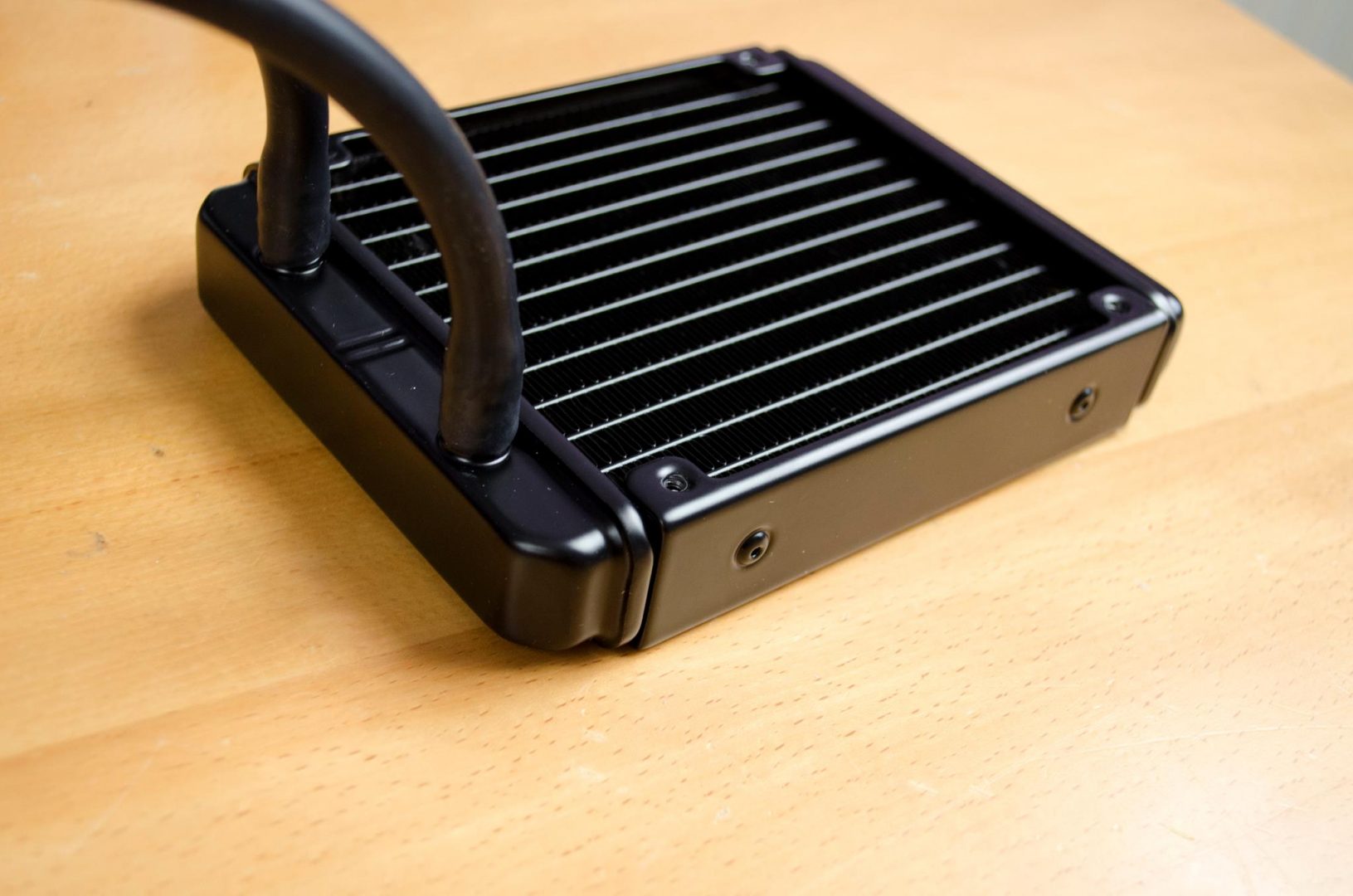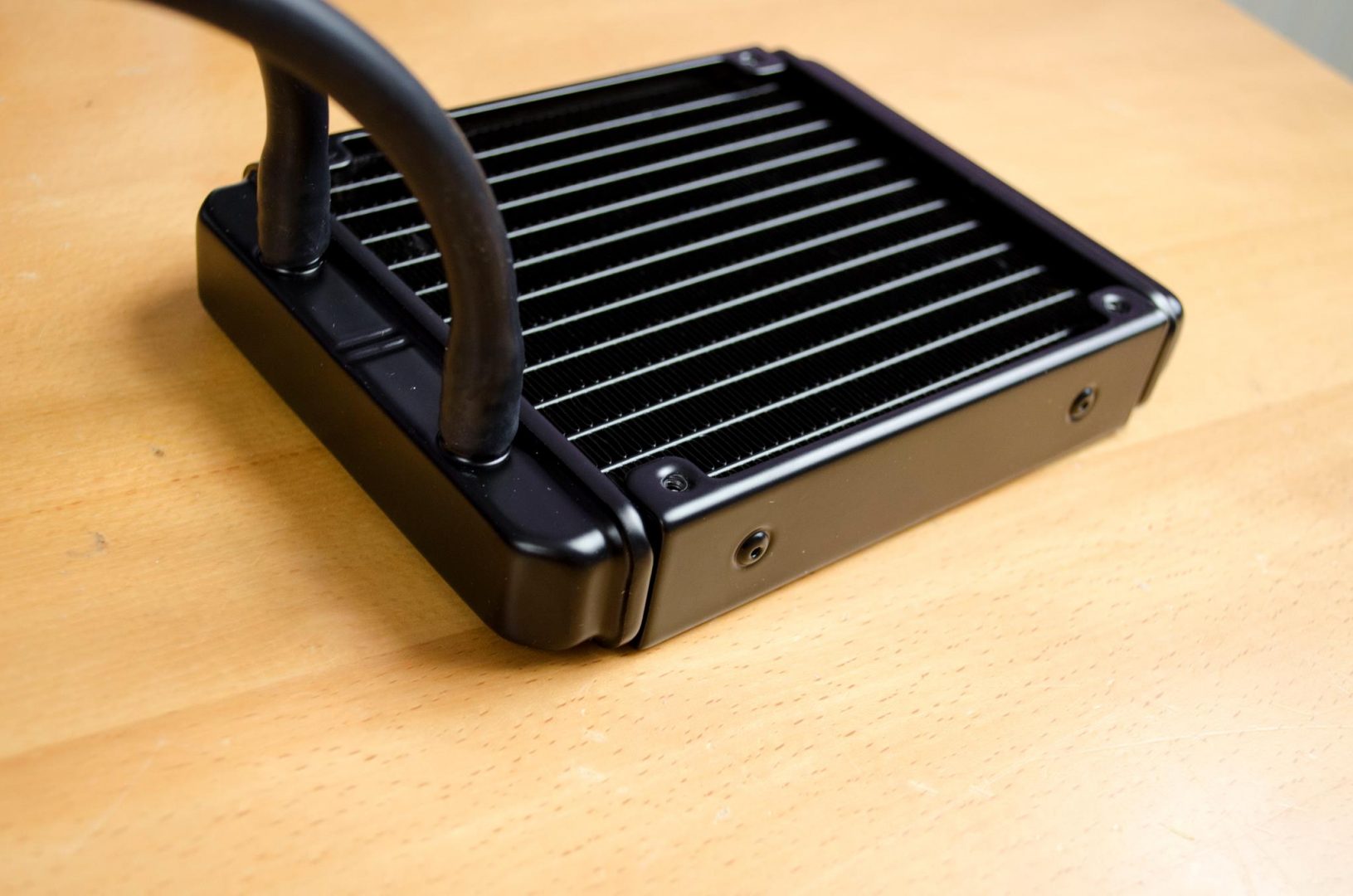 The fan is installed on the radiator with ease and has the noise-dampening rubbers built right into the fan mounting brackets. Overall, ID-Cooling has done a great job at offering a decent looking cooler at an amazing price. Now, it's time to finally see how well it performs, right after we check out how to get this bad boy installed in your system!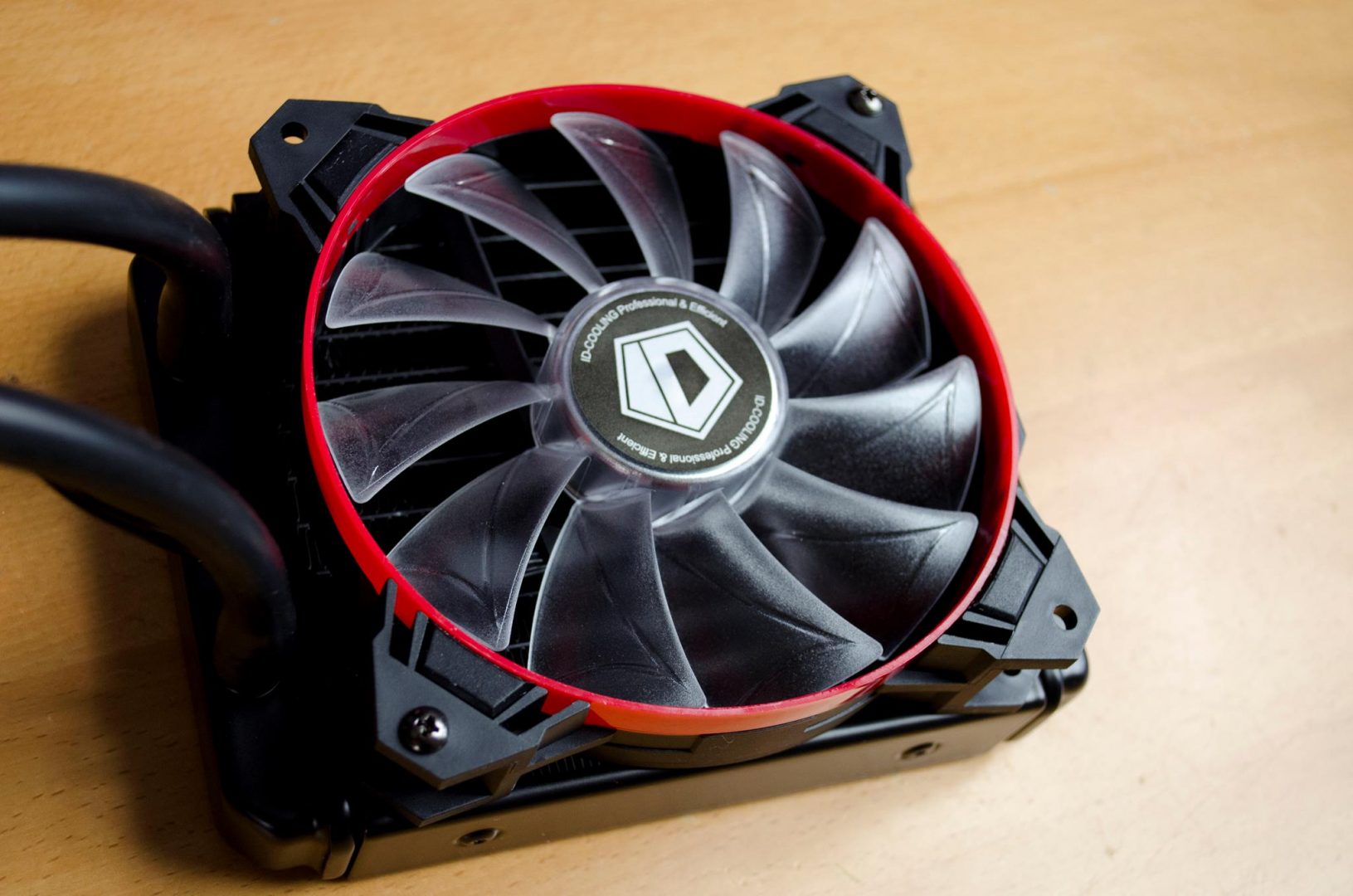 To get things started off and get this mounted on our Skylake test system, we first had to get the backplate attached to the backside of the motherboard. To do this, first, you have to get the correct screw and push it through to the front.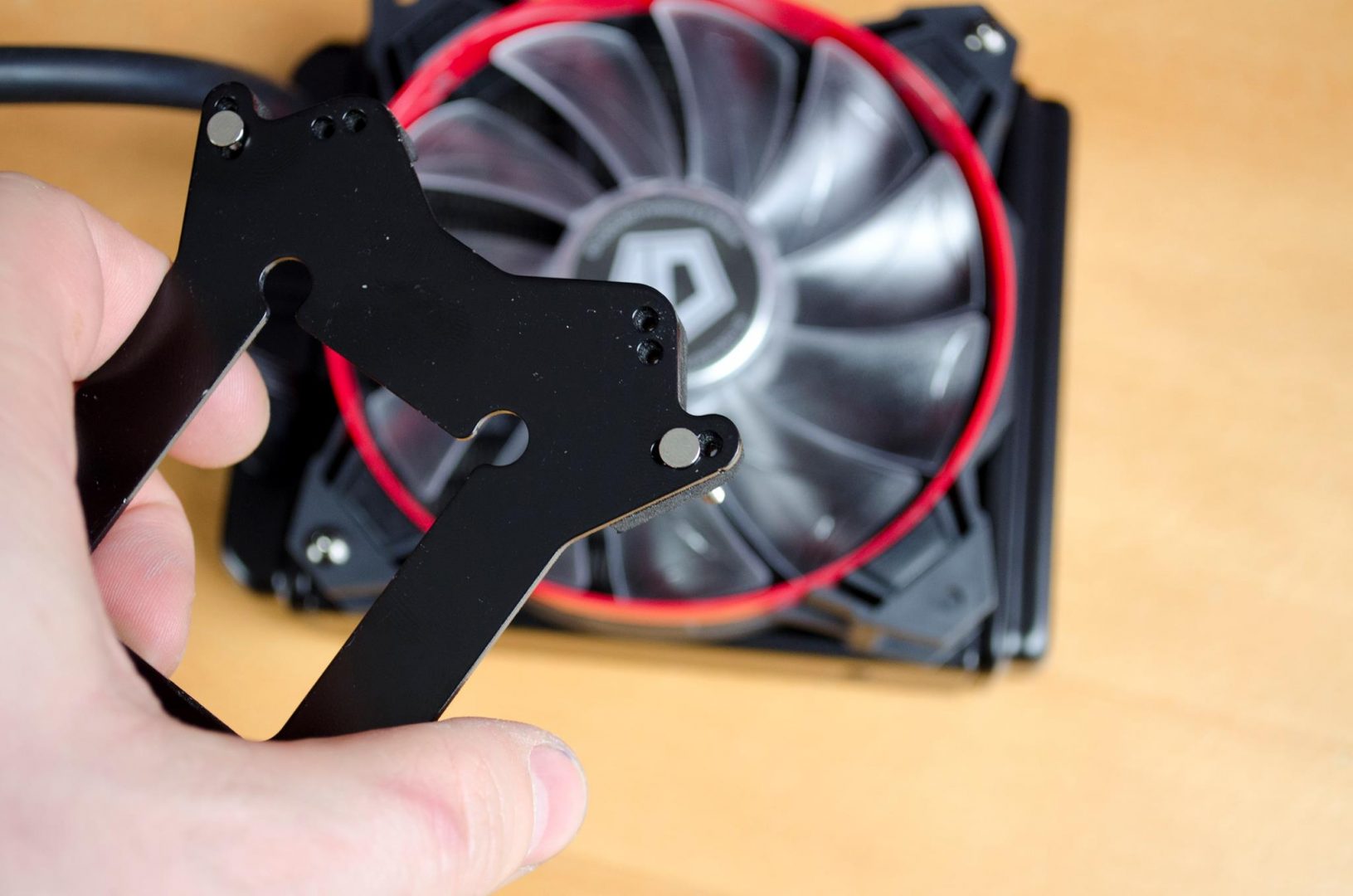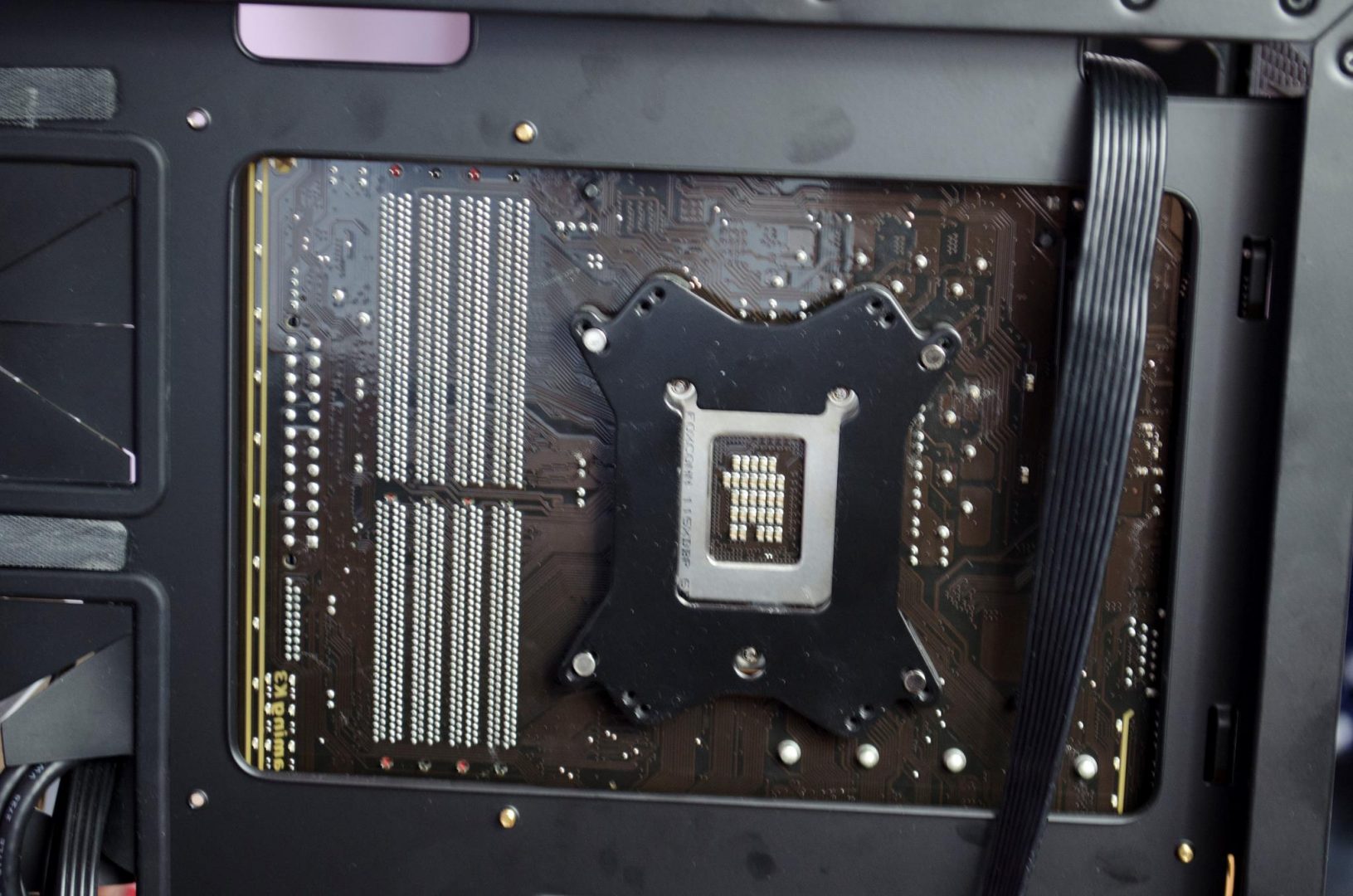 Next, to hold it all in place you will want to add one of the little washers and then use the "Knurled threaded nut" to hold everything into place. It is now time to apply your thermal paste.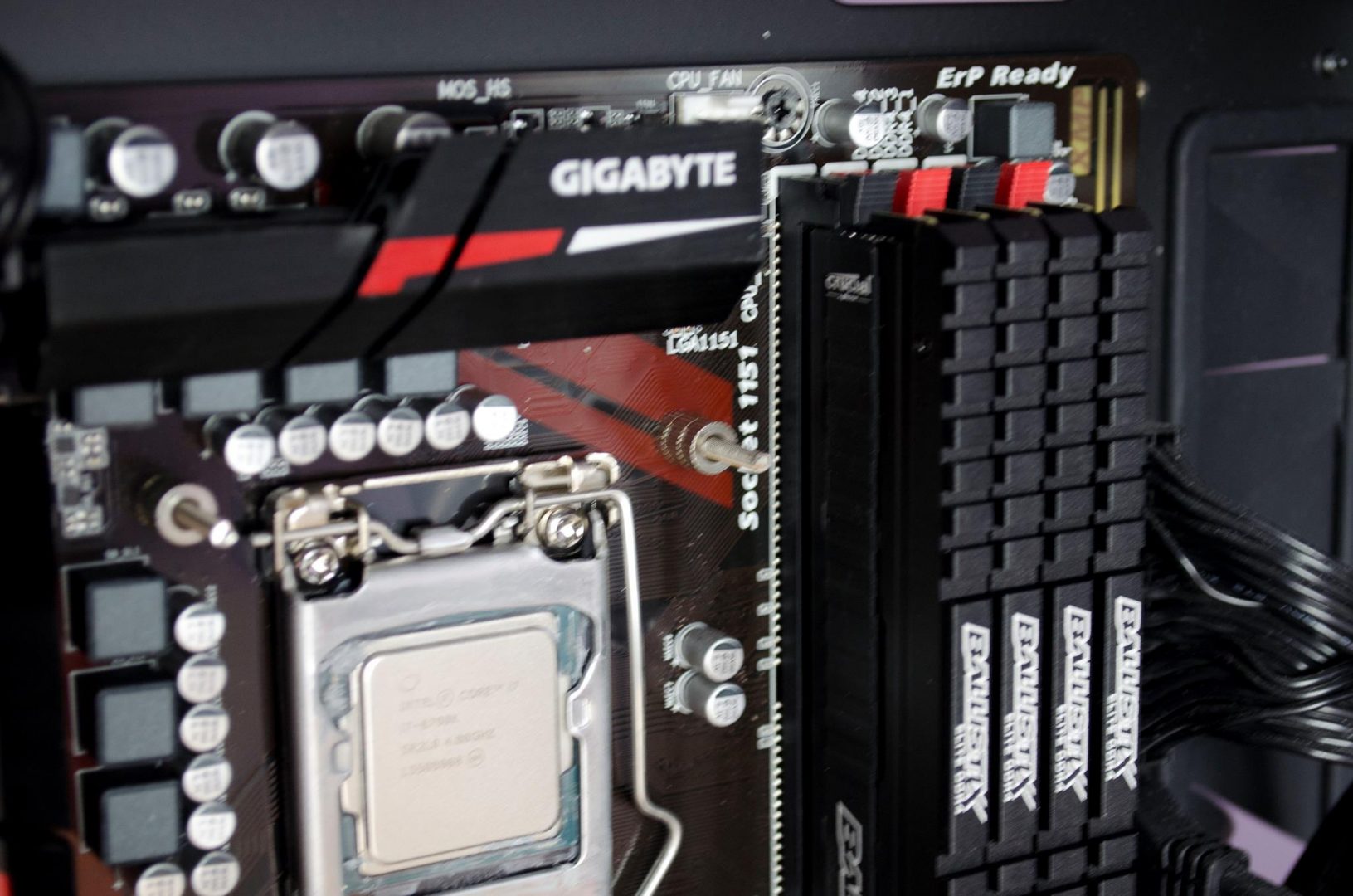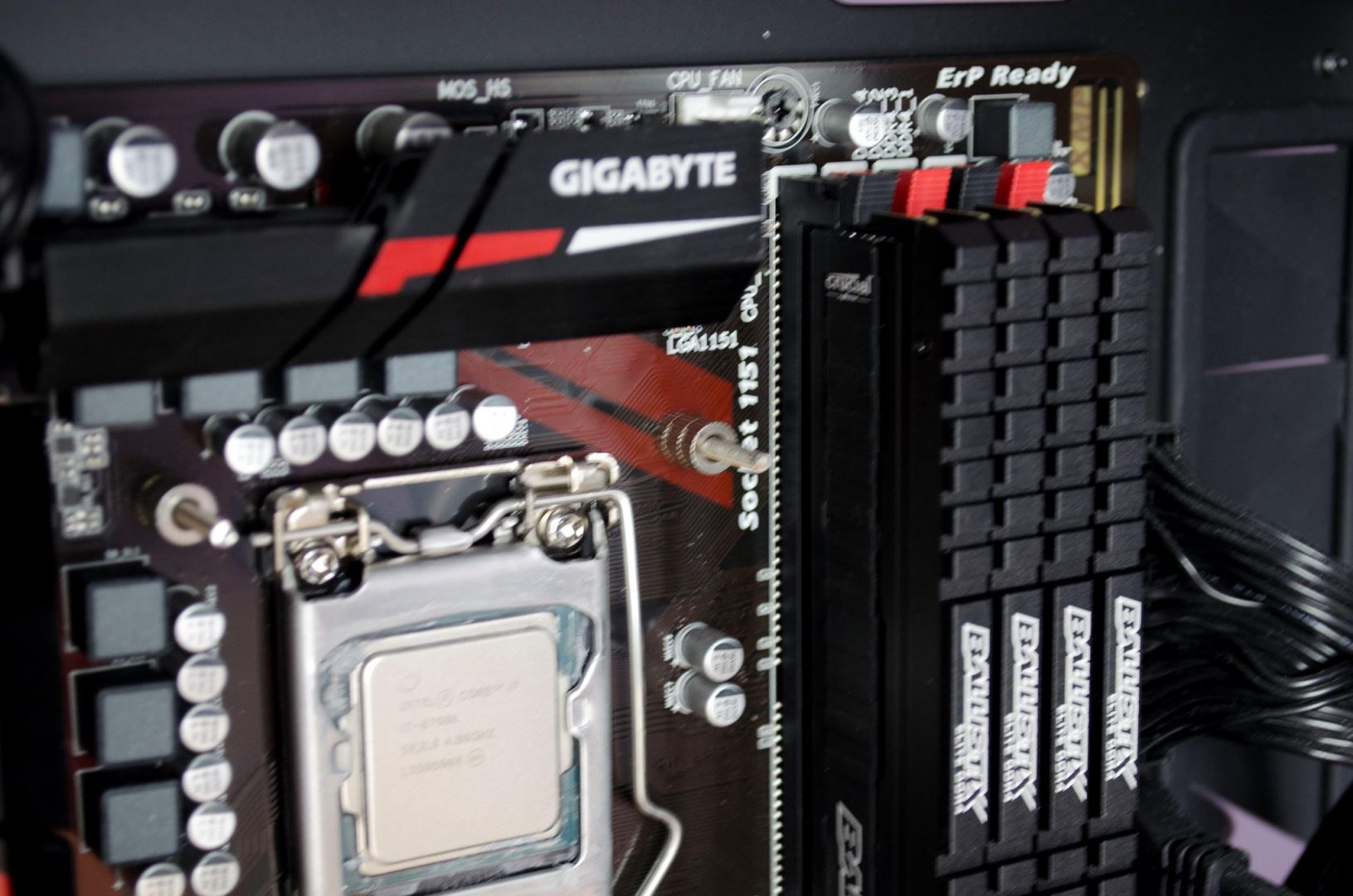 Finally, we can set the pump/block onto the CPU and secure it into place using the "T-nut".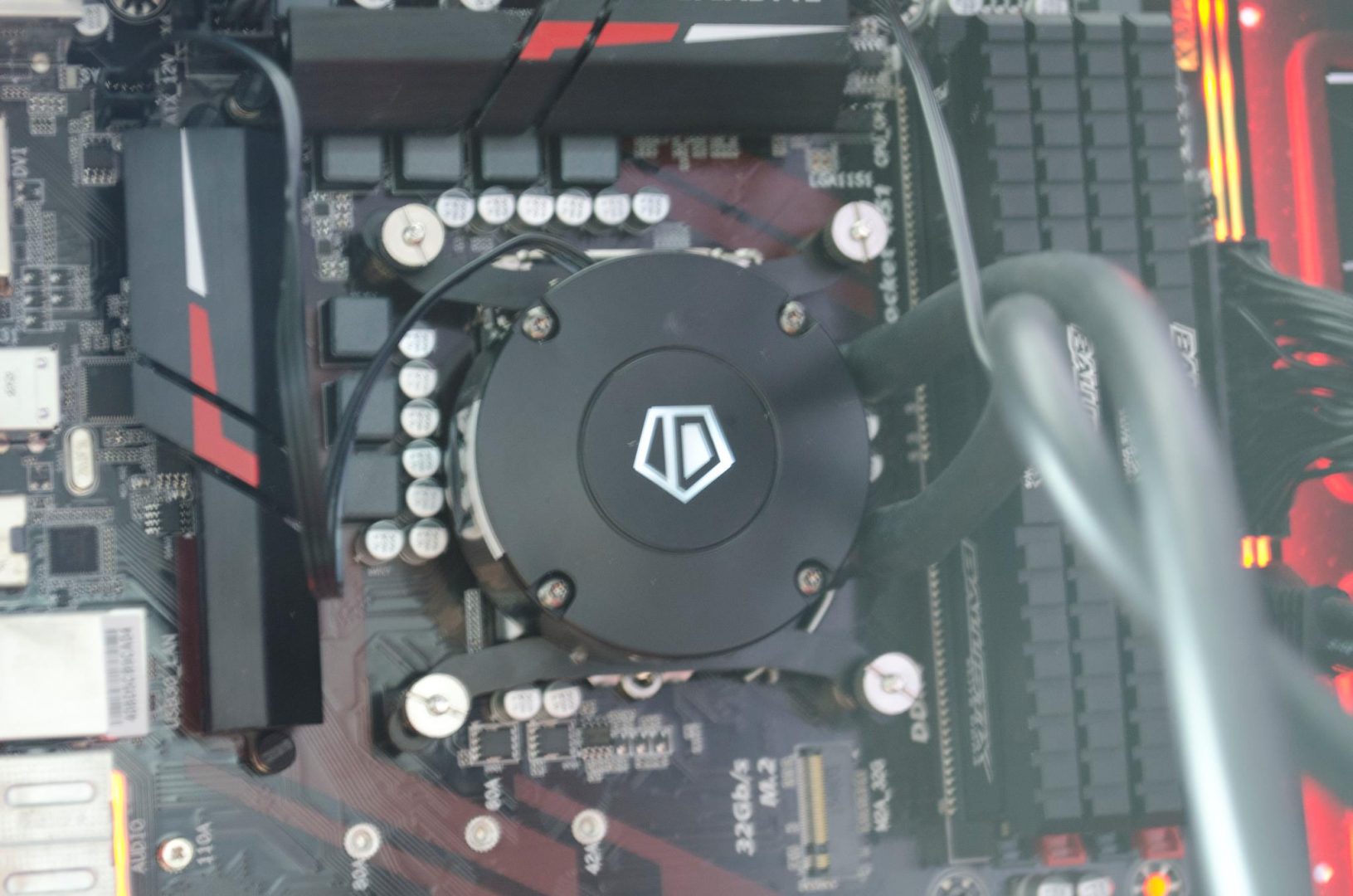 Now we can see why the fans have clear blades. Once up and running, the fan emits a red glow, thanks to LEDs of course and it looks quite nice. Not too bright but definitely not dull!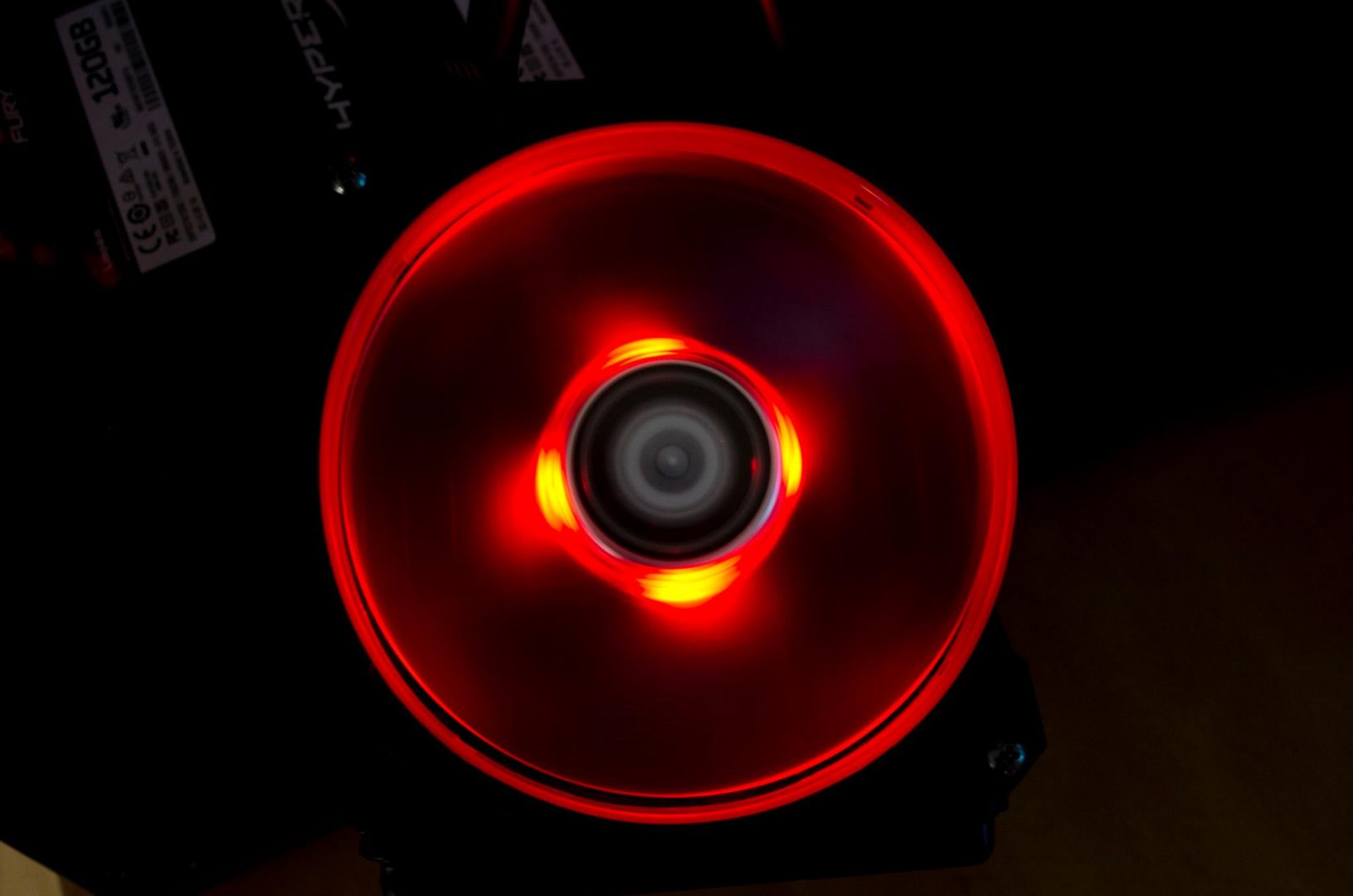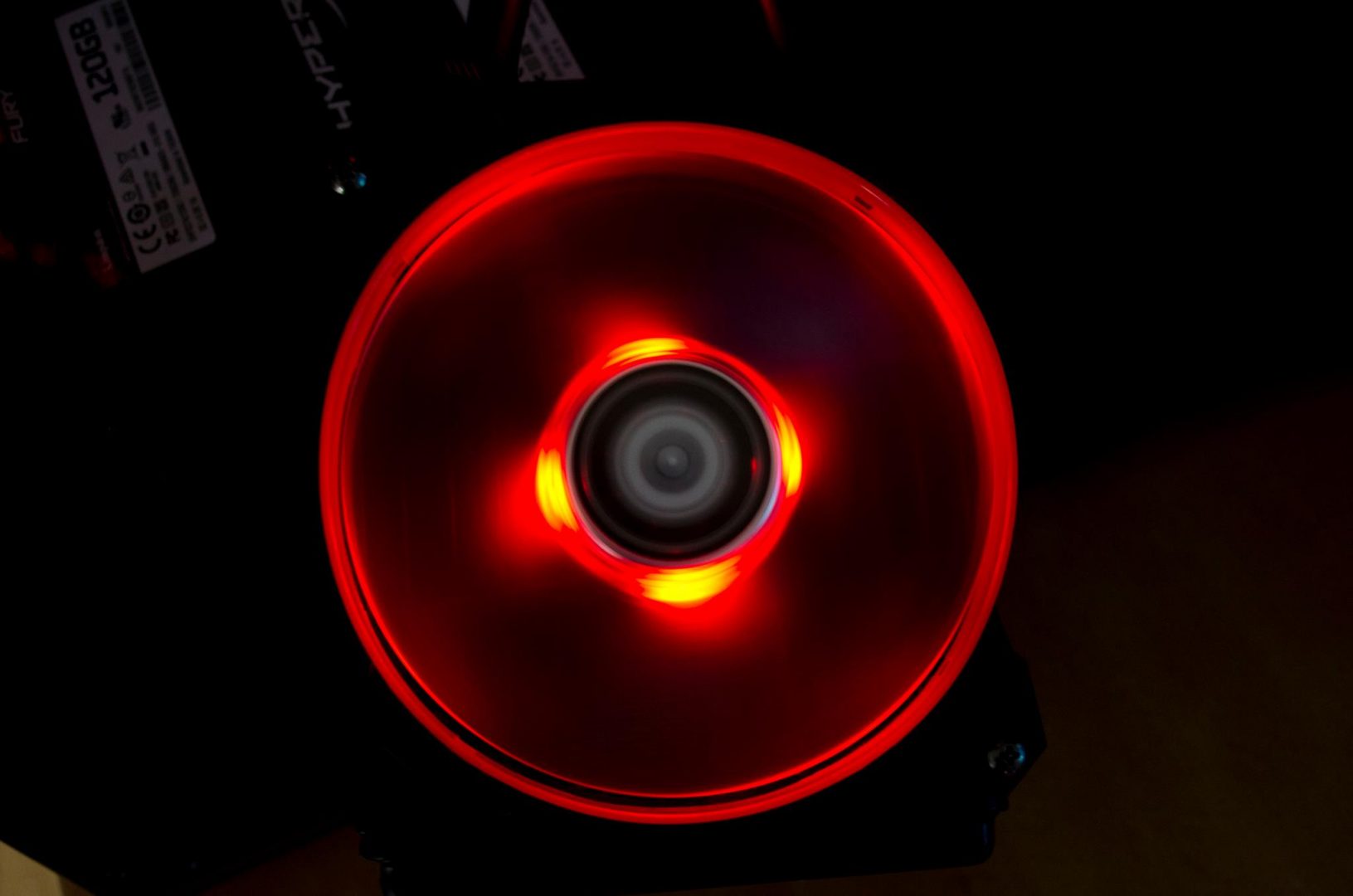 Test System and Methodology
Test System
Test System
Windows 10 with all the latest updates
Intel i7 6700K CPU Stock / 4.5GHz @1.400V OC
Gigabyte Gaming K3 Z170 Motherboard
16GB Ballistix Sport Elite 3200MNhz (4x4GB)
2x HyperX Fury 120GB SSD
Coolermaster V650 PSU
Methodology
For our testing, we use the Prime 95 stress testing program to make all the cores on our CPU run at 100% for 10minutes then we monitor them with CoreTemp and CPU-Z. We then take all the individual core temperature readings and add them up, then we divide that total by the number of cores and finally, we subtract the ambient room temperature to achieve our final result.
To have the best chance of having like for like results, all testing is done in a Cooler Master Master Case Pro 5 with both side panels off.
Programs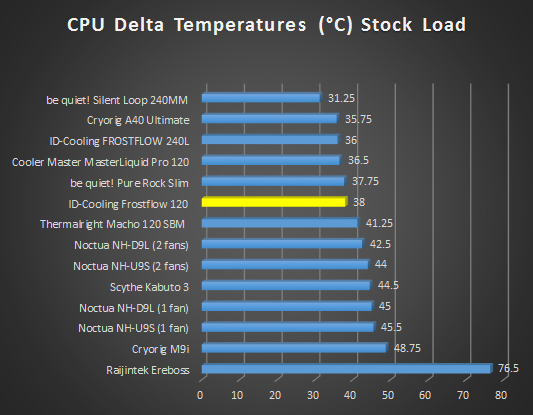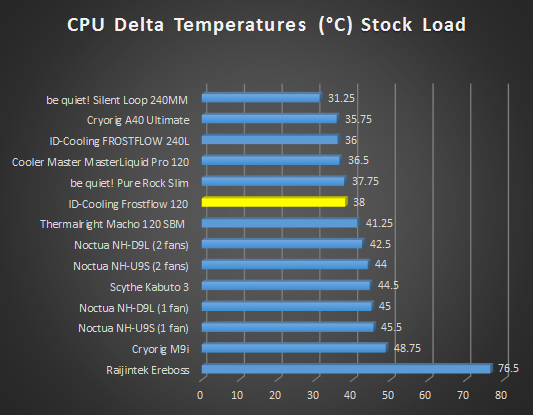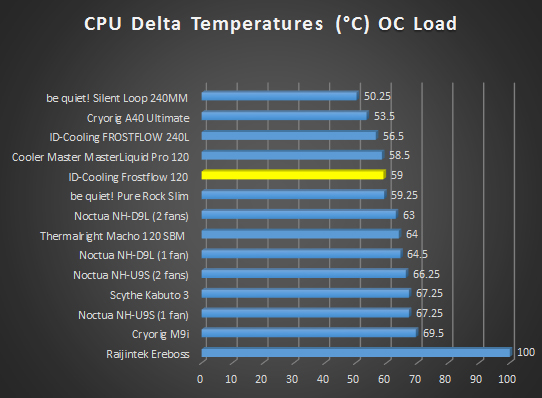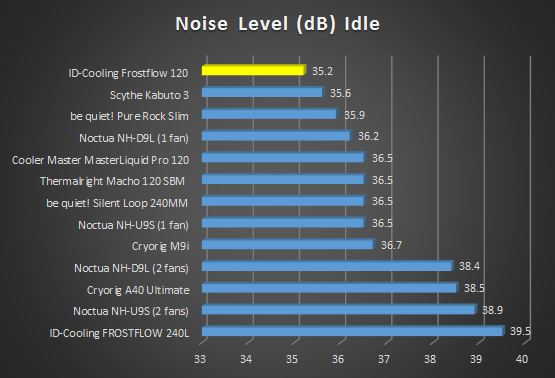 Performance
Jumping straight into it and the performance is on point, especially once you factor the price into the equation. The Frostflow 120 follows in its big brother's footsteps by offering some great cooling. ID-Cooling have definitely figured out how to produce some great AIO coolers. At a fraction of the price of other manufacturers, they offer similar cooling performance when compared to other AIO's of the same size. As far as the overall performance is concerned with the Frostflow 120 and the Frostflow family in general, there is nothing at all to worry about. When it came to noise output from the Frostflow 120, this cooler has now taken our top spot here at Enos Tech as the quietest cooler I have tested. This is a major accomplishment and something that deserves much praise! So, great job ID-Cooling, you have truly done an amazing job with the Frostflow 120.
Design
The Frostflow has a much nicer design than what we would normally think of such a budget orientated AIO cooler. ID-cooling have still managed to include a LED logo on the pump to go with the red LED fan. When I first heard the price, I thought this was going to be a bog standard looking AIO, but I was wrong as ID-Cooling have still made sure to add a bit of fun to it. At the end of the day, those not interested in the fan can swap it out with one of their own with ease. Those replacing the fan could even purchase a new one and still be at a decent price point for the performance it will have to offer.
Value
This is the icing on the cake and this is some of the sweetest icing you have ever tasted. Coming in with an RRP of £34.99 when it launches in the U.K., the ID-Cooling Frostflow offers a ridiculous amount of performance for its small price tag. At this price, it will be hard to beat the performance on offer whether it be from an AIO or a standard air cooler. The Frostflow 120 offers amazing performance and as such, it is going to get our Value award alongside the Must Have Award.
"The ID-Cooling Frostflow 120 completes the trifecta with ease. It offers great performance, amazing value and is pleasing to look at. Not only will you want this for its performance, but you'll also want to show it off thanks to an appealing design. The only issue with the cooler is that it is not currently readily available to purchase, at least in the U.K. However, when it is, it will be well worth purchasing!"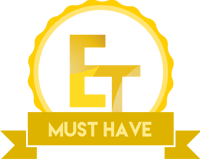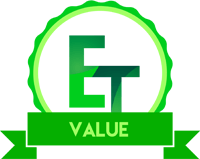 Many thanks to Beyond Technologies for sending this in for review on behalf of ID-Cooling.