Thermaltake may have not had their own booth at I64, but that didn't stop them from making an appearance and making their presence known. Thermaltake UK teamed up with the folks over at ExtremePCUK in the BYOC section to help some streamers out. Not only were there a number of amazing builds from ExtremePCUK, but Thermaltake also hooked up a few Streamers with some nice peripheral sets to make sure they had a great gaming experience over the weekend. To top things off, Thermaltake UK even gave some prizes away to a few of the lucky BYOC goers.
There were 3 prizes for Thermaltake UK's favourite looking PC's and 1 lucky winner with the ugliest would win their 4th prize, one of the new Commander series cases. Not a bad way to win a prize, I mean just showing up with your friends to game all weekend and walking away with a new case, cooler or PSU sounds like a good deal to me. While I didn't grab any photos of the BYOC computers, I did have a look and I am sure Thermaltake UK had their work cut out for them when it came to judging.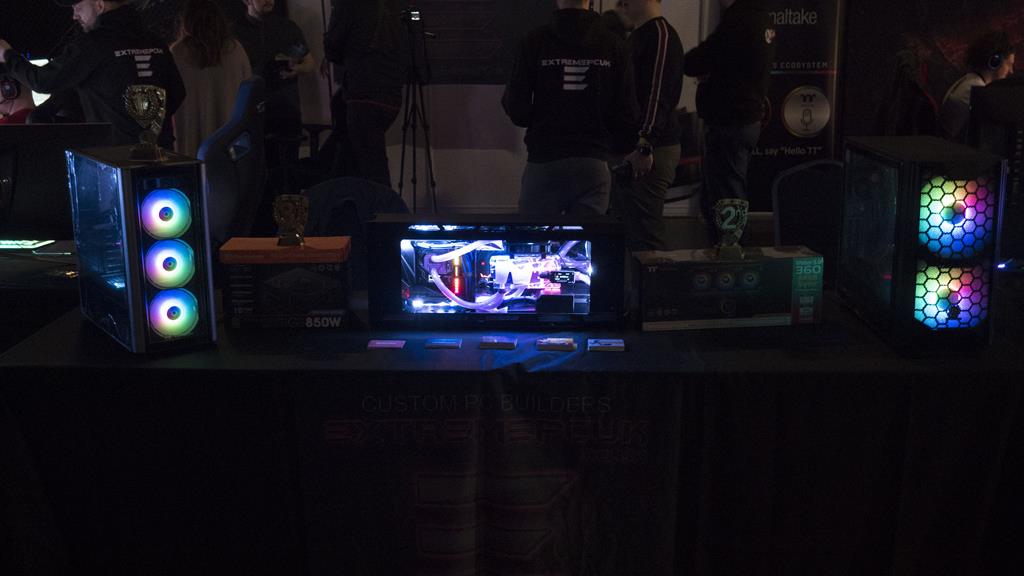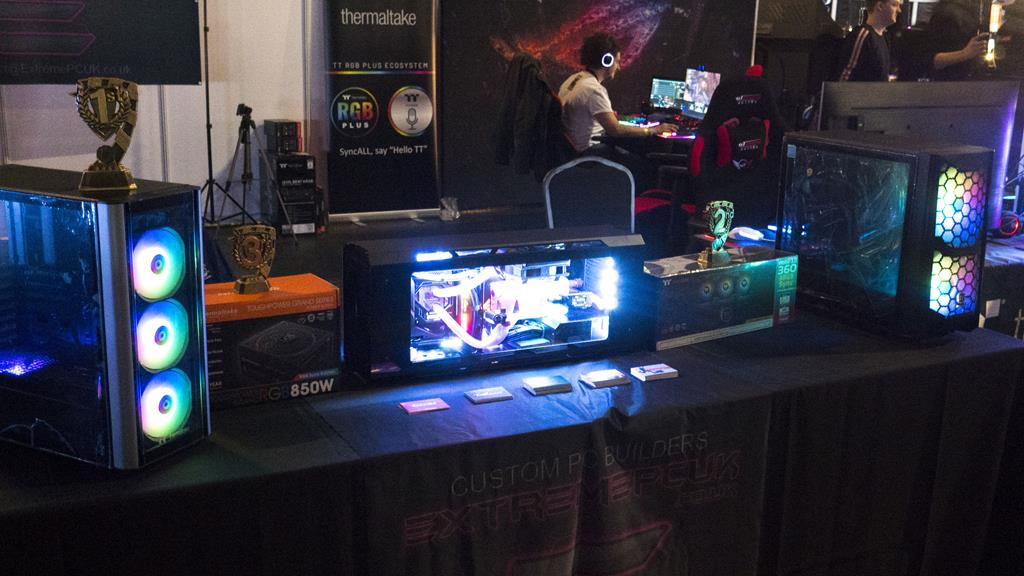 The peripheral bundle that was given to streamers on the Thermaltake UK and ExtremePCUK booth. These guys made out better than we have and they get to properly enjoy some sweet gear and use it to play games all weekend! After seeing the IRIS mouse in person, I will be making it a mission of mine to get one somehow in the near future to pair with my Level 20 keyboard. Pretty sweet gear if I may so and seems most of the streamers thought so as well.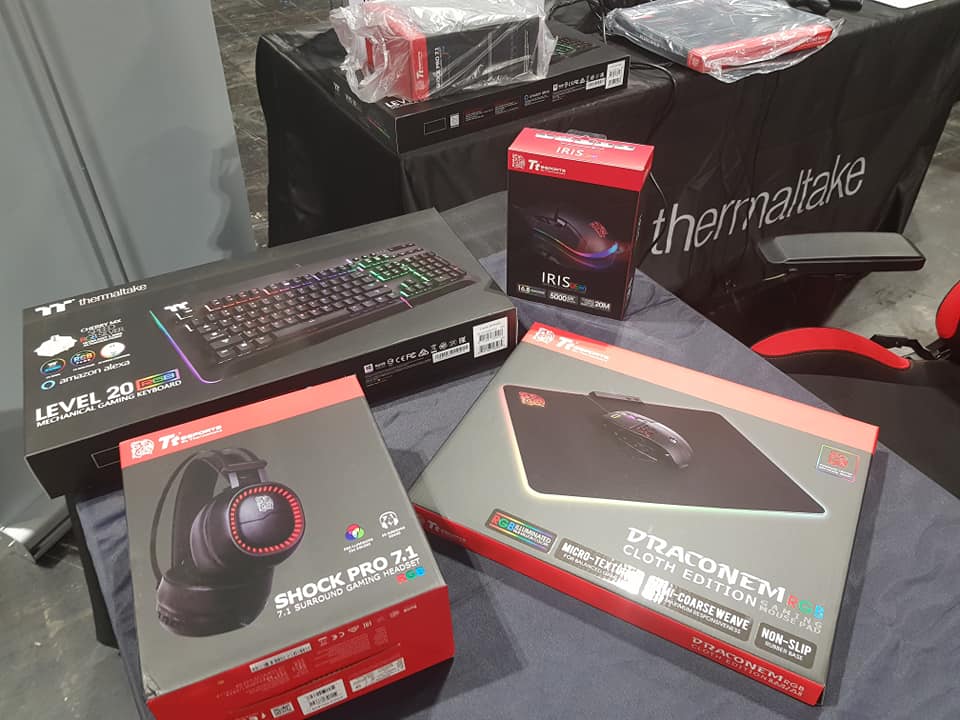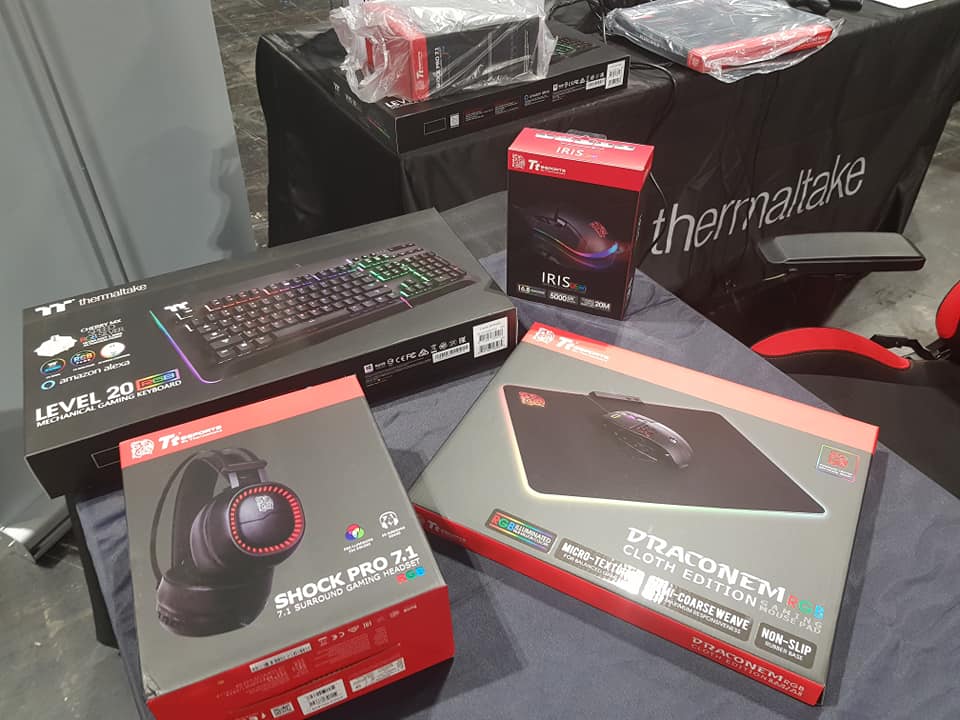 This is just some of the gamers that show up to the BYOC event to game the weekend away with their best mates and make new ones. As mentioned, Thermaltake had to go check out all these PC's and pick 3 of the best and 1 of the ugliest to win some amazing prizes.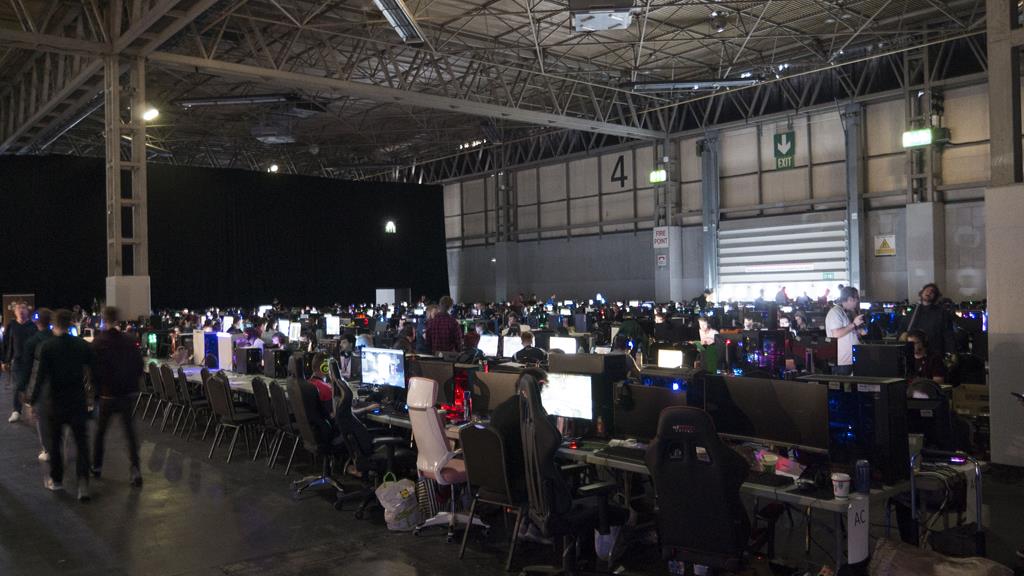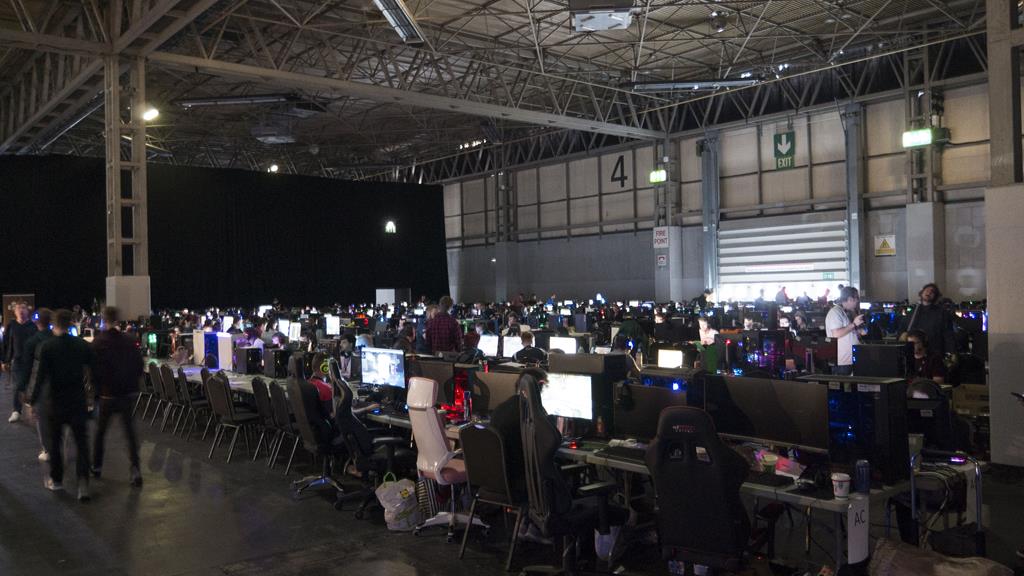 Thermaltake fun didn't stop there, though, oh no! They also teamed up with ASUS and the ROG BUS to display a few more sweet systems over on the ASUS area. Inside the ROG bus, there were some sweet builds, including this one with ASUS new 2080 TI MAtrix GPU. ASUS wouldn't go into too much detail about this but they did say it would be nearish to £2,000 to purchase when released!
Outside of the bus and we have the only pink P3 in the world. (well maybe not, but only one that is colour matches to ASUS peripheral line) Not only that, this is the updated version of the P3 and is the only one of its kind currently in the U.K. We will be waiting to get our hands on this case soon but in the meantime, see what it is capable of offering. What a truly stunning build!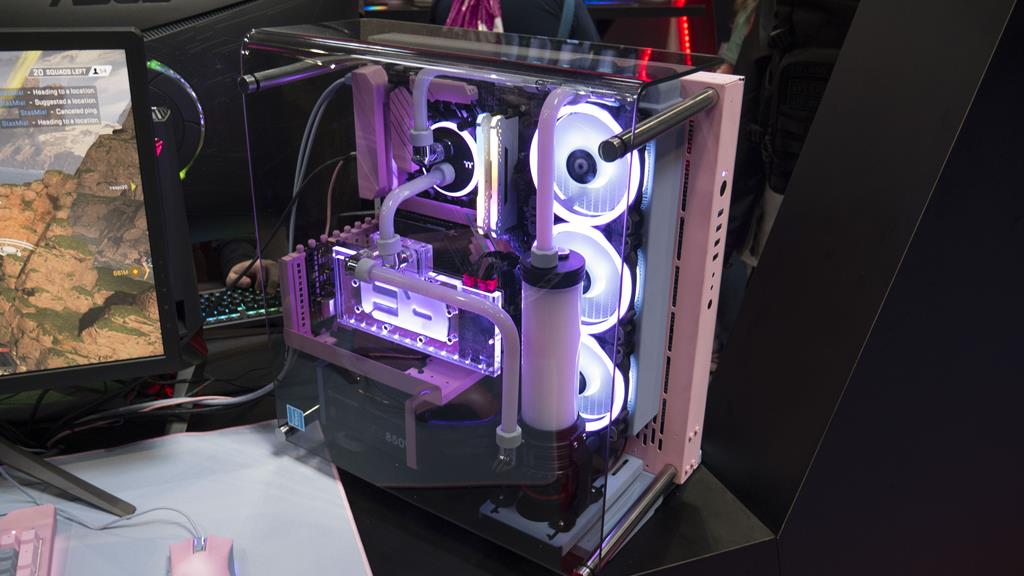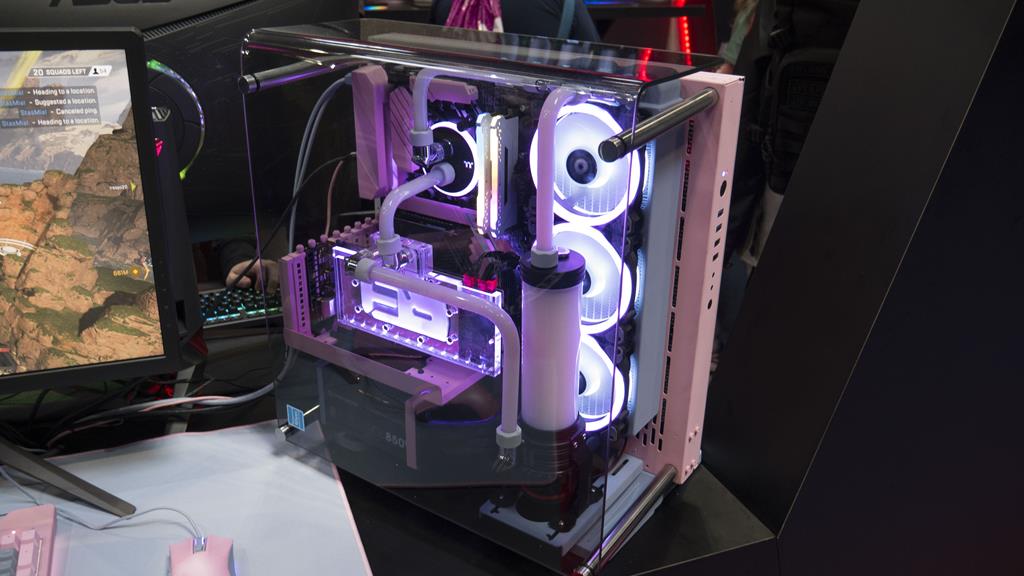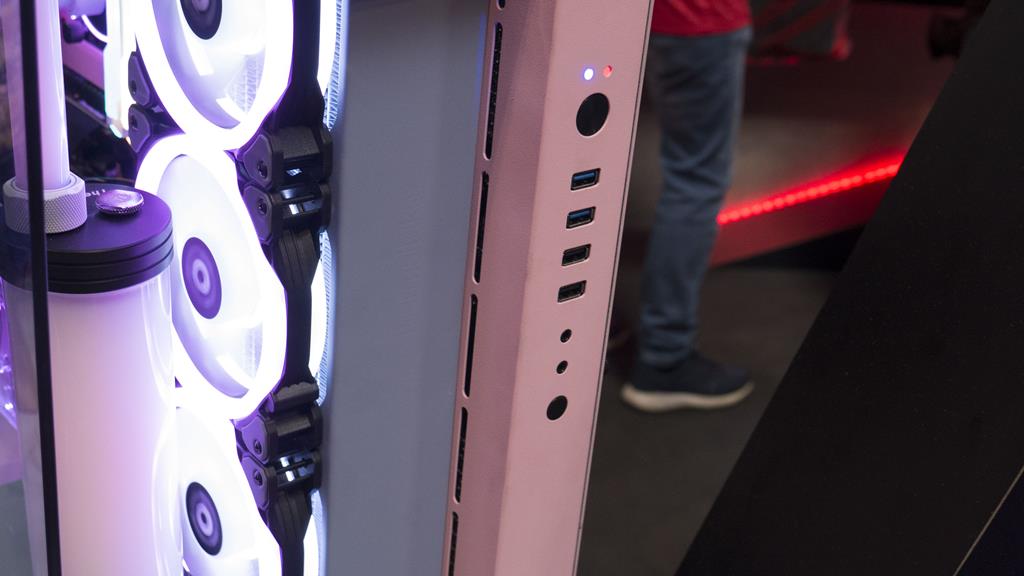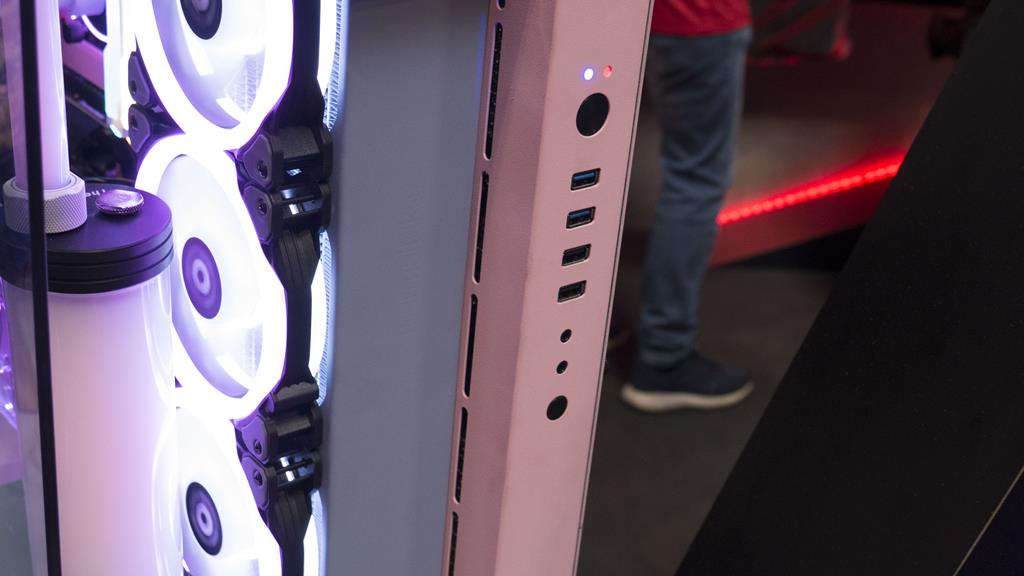 Not bad for not having their own stand am I right? Stand or no stand, it is easy to see Thermaltake had a major part in I64! From supporting streamers to giving away prizes to gamers, Thermaltake takes a great interest in the community and does whatever it can to help. Kudos to them as well for inviting us along to come along and check out everything, we enjoyed the day and can honestly say, we are really excited about what the future holds for us and Thermaltake!