FSP AT COMPUTEX – Cases and Power Supplies
Unfortunately, we don't have a contact at FSP and while we were at their booth, they were all rather busy. So, that meant wandering on our own and grabbing just a couple of snaps on what we could see for ourselves.
Cases
They had a couple of their CUT593 Special Edition PC cases on display in both black and white. This case seems to be winning a couple of awards as you may be able to see in the pic from other media so we thought it would be a good idea to take a quick look at it!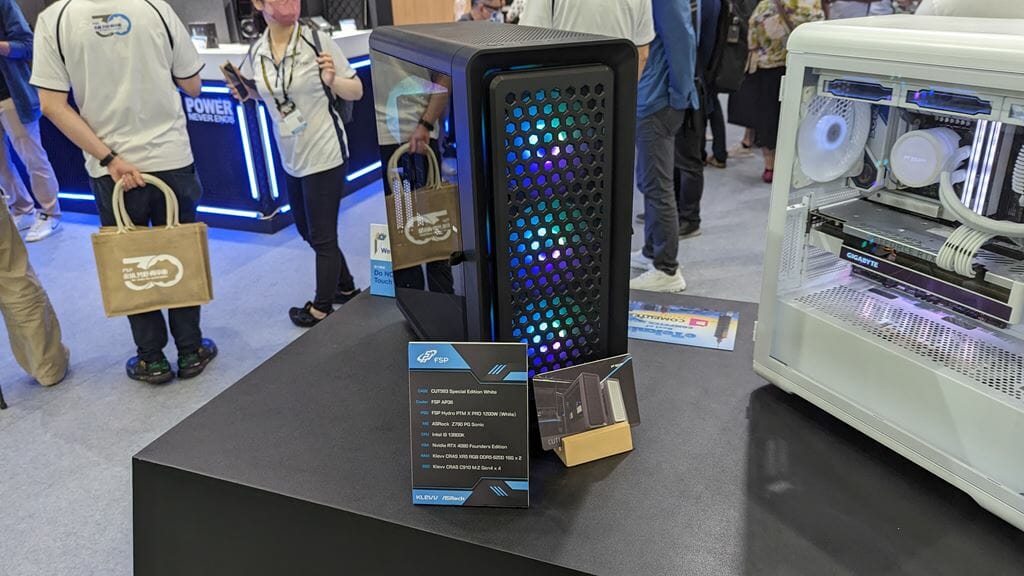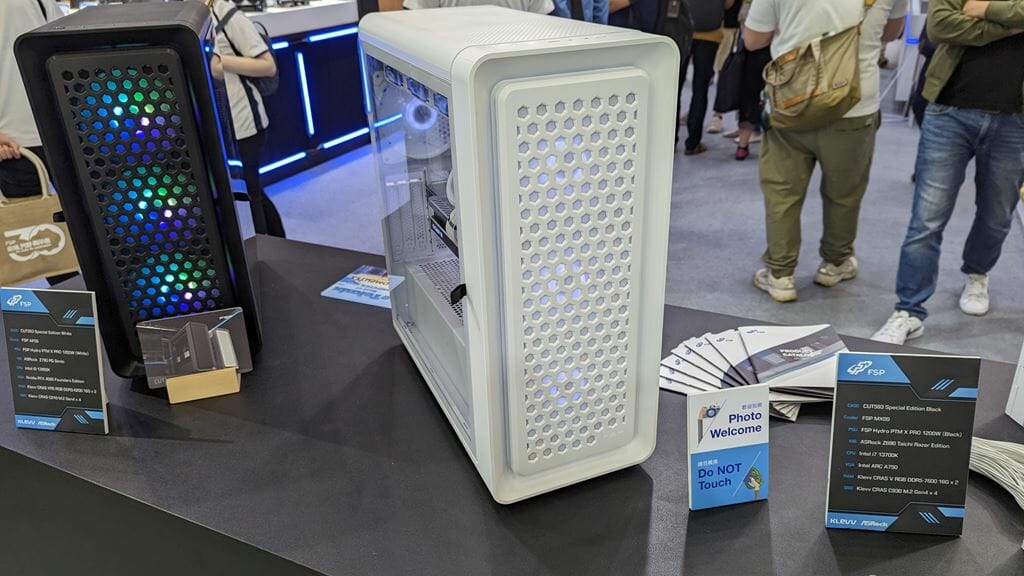 While we don't have the official specs to hand, we can see 3x fans in the front, a 360mm AIO on the top, room for 3x more fans on the PSU cover, a single fan slot to the rear of the case, and space for a couple of fans on the rear side panel.
We can also see what looks like a 40xx series GPU from Gigabyte and the ASRock Z790 PG Sonic motherboard. While it's not loads to go on, we can see this case is very spacious and can accommodate the newest and some of the biggest hardware currently out.
For more specs and official pricing, you will need to check with FSP or your local retailer.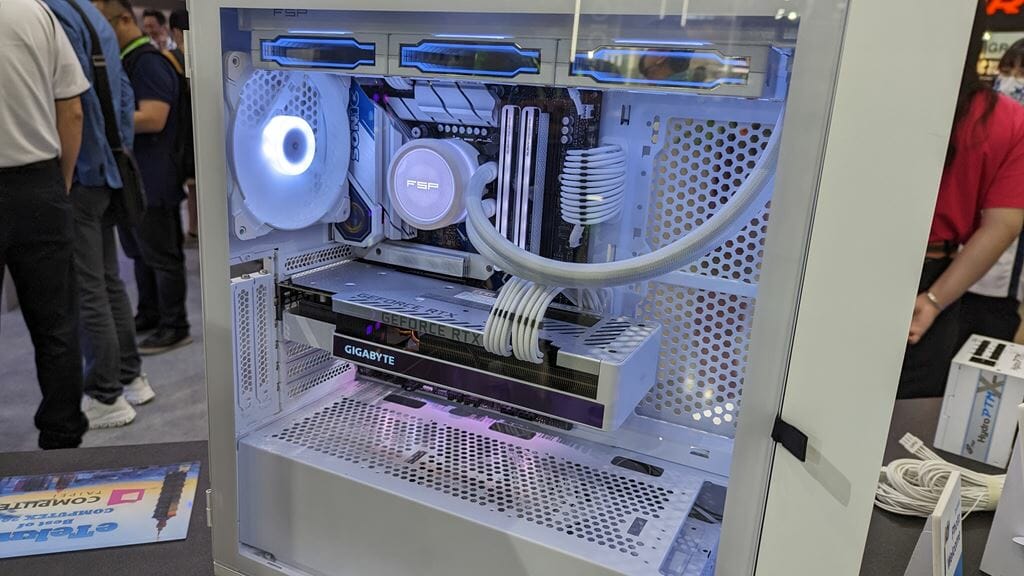 Power Supplies
FSP may be better known for their PSUs rather than cases. First, we have a collaboration between FSP and ASRocks Phantom Gaming range.
The Hydro PTM X PRO on display was a 1200W model with ATX 3.0 and PCIe Gen 5 connectors.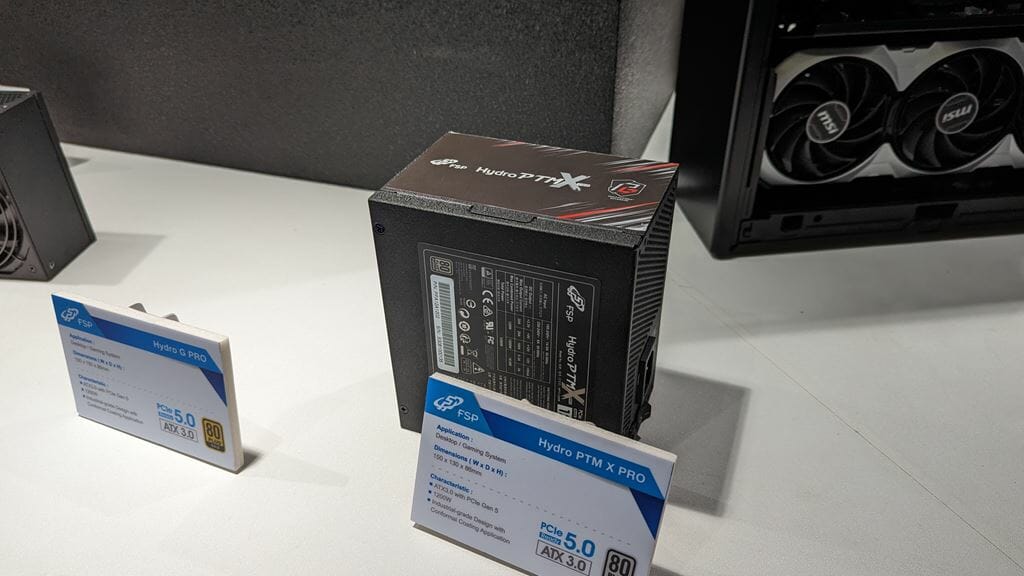 FSP also had the white version of their PTM X PRO on display as well as their DAGGER PRO white version PSU.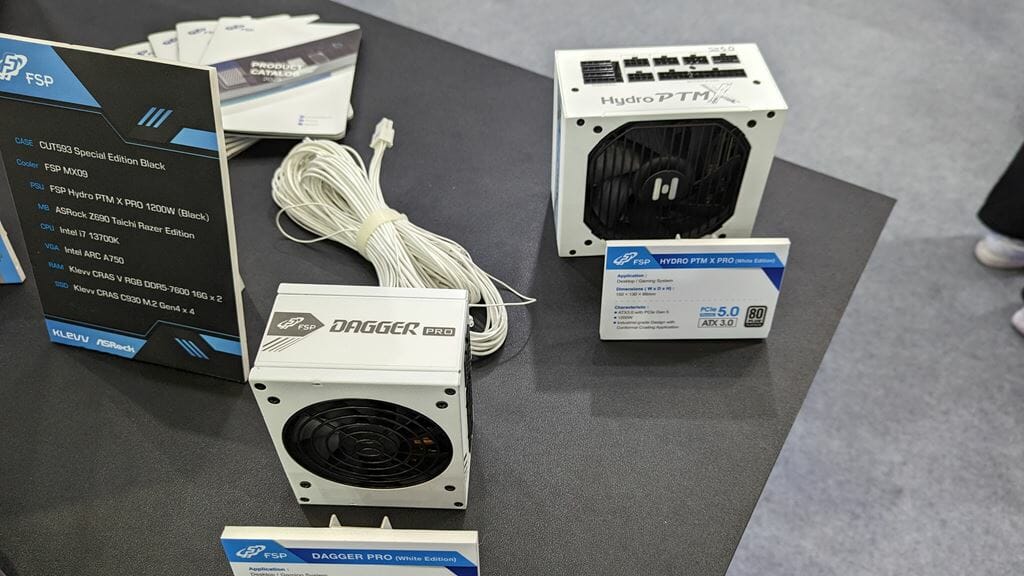 My favorite PSU they had on display was their Hydro TI PRO.
Check the specs of this beast out:
Complies with ATX12V V3.0 &EPS12V V2.92
Lambda A++ Certification
Efficiency ≧ 94% @ typical load
450V, 105°C Japanese bulk capacitors
Japanese electrolytic capacitors
Industrial-grade design with conformal coating application
Eco semi-fanless fan control switch
135mm fluid dynamic bearing (FDB) fan
Fully modular cabling design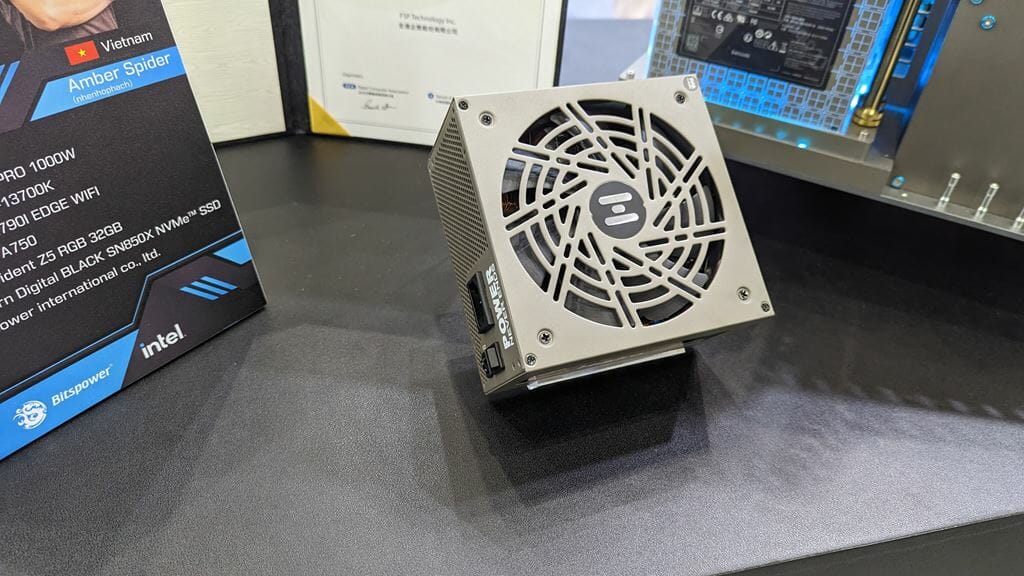 Of course, they also had an amazing mod on display showcasing some of their products. Whoever made this mod went above and beyond to show off what FSP products were capable of and really deserves a round of applause as this is absolutely stunning.
Unfortunately, I forgot to take a pic of the information on this build and who made it but I think we can all agree, it is amazing!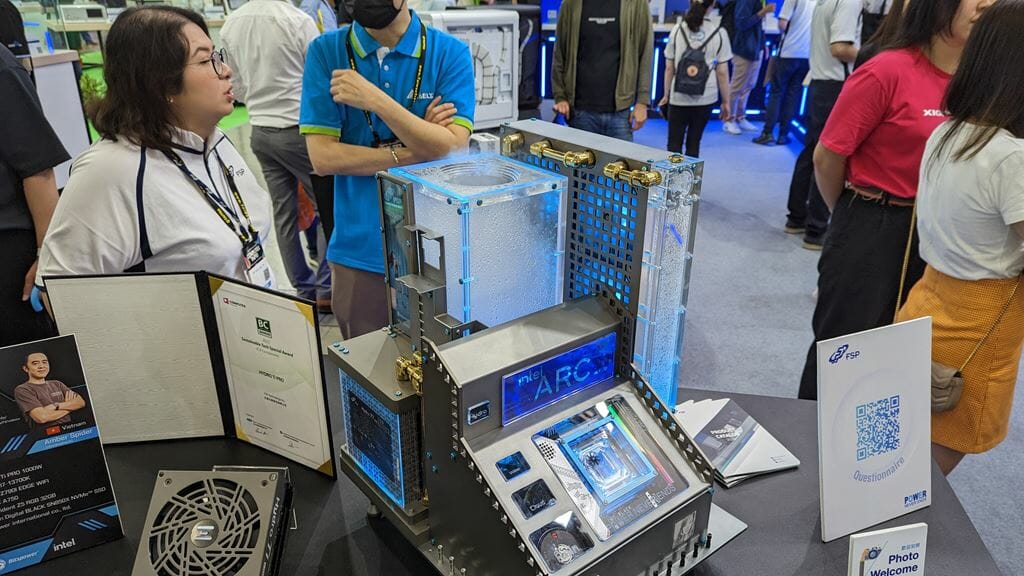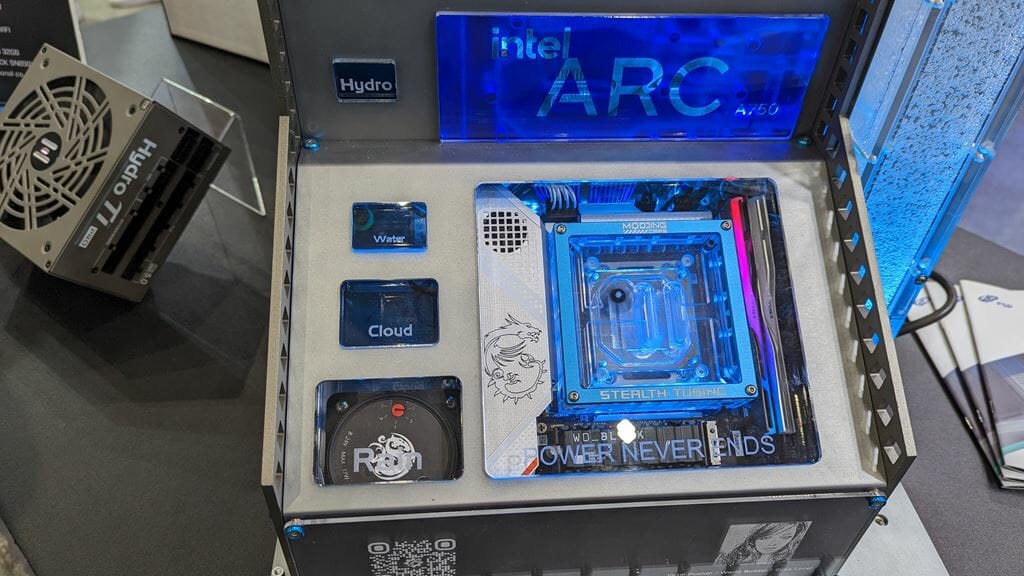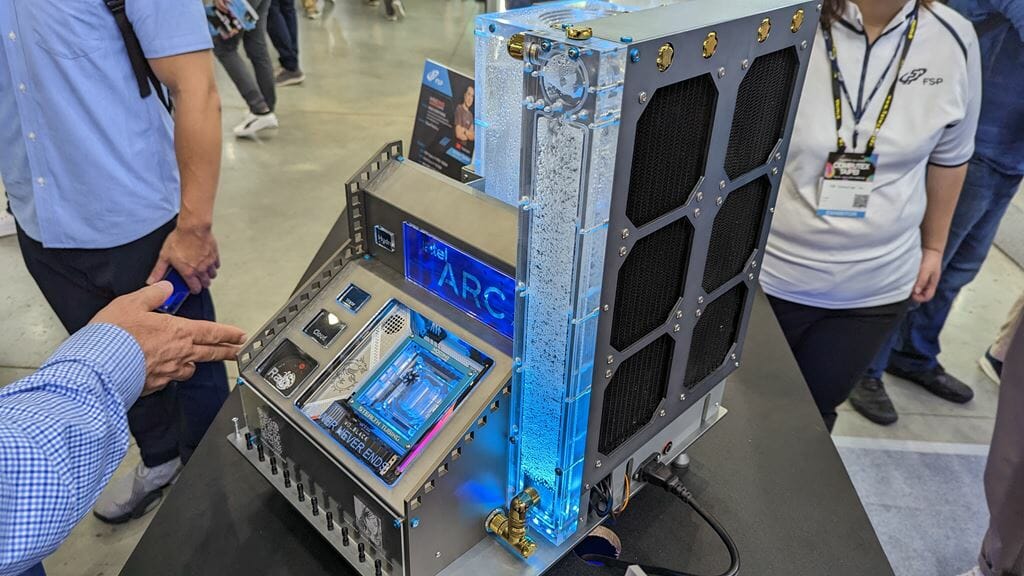 It seems FSP is also entering the CPU cooling market, something which we missed when walking around the booth on our own. Maybe this is something we can contact them about to try and get a bit more information on or even a unit or two for review in the near future.
Please make sure to check for more of our Computex coverage in our EVENT COVERAGE which will be coming in the next couple of days!