Custom computers, peripherals, cooling, and more!
Custom Computers
Cooler Master showcased one of these at CES this past January but now they have another. They are getting more into the system builder sector but in a unique way. Cooler Master isn't just offering builds inside their standard cases, no. Instead, they are offering some unique and eye-catching builds in some amazing-looking ways.
The Sneaker X is just one of their new and amazing PC builds. This is a full-on PC, inside what looks like a sneaker! These are for sale but do come with a hefty price tag and are more for commercial users, however, I am sure if you wanted to put up the money for one, Cooler Master would likely oblige.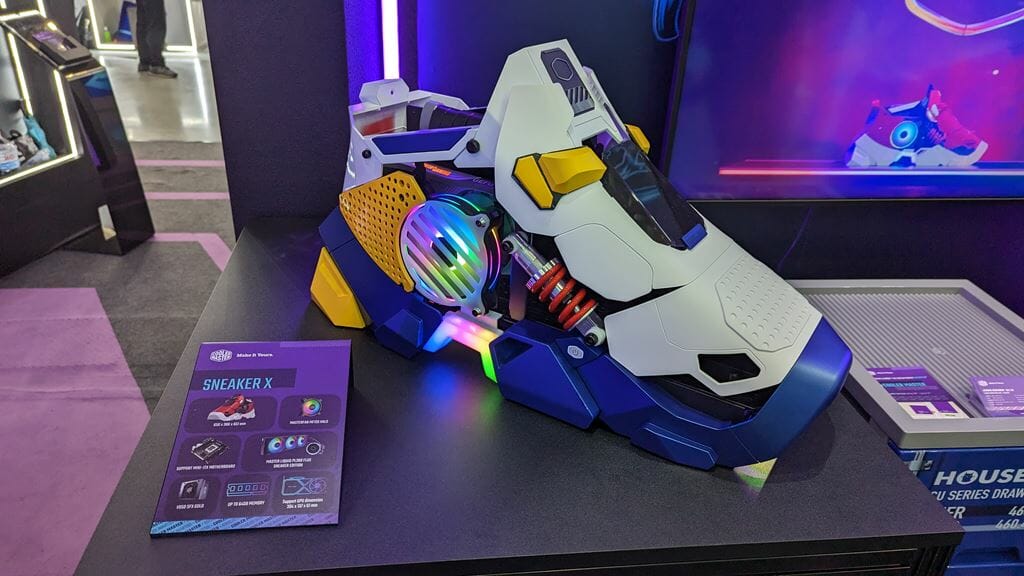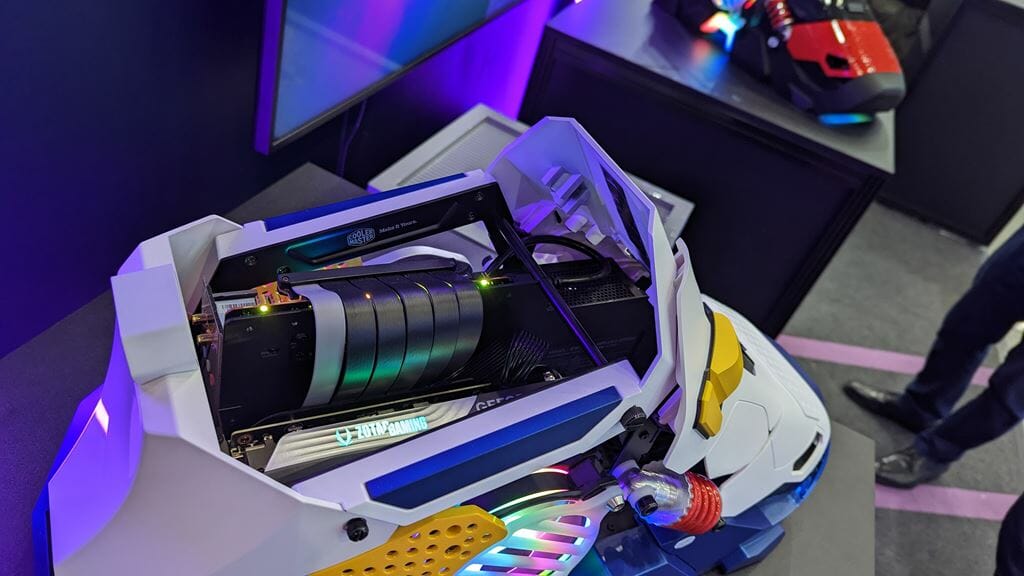 Peripherals
Cooler Master had some amazing-looking peripherals on display at Computex 2023.
One thing we are starting to see more of is unique color schemes. Long ago, most things came in black and maybe a beige if you were lucky! Now, we have a whole host of products that come in multiple colors.
Below we can see the MM712 Wired mouse and MK770 keyboard in a unique almost pastel-like color combo.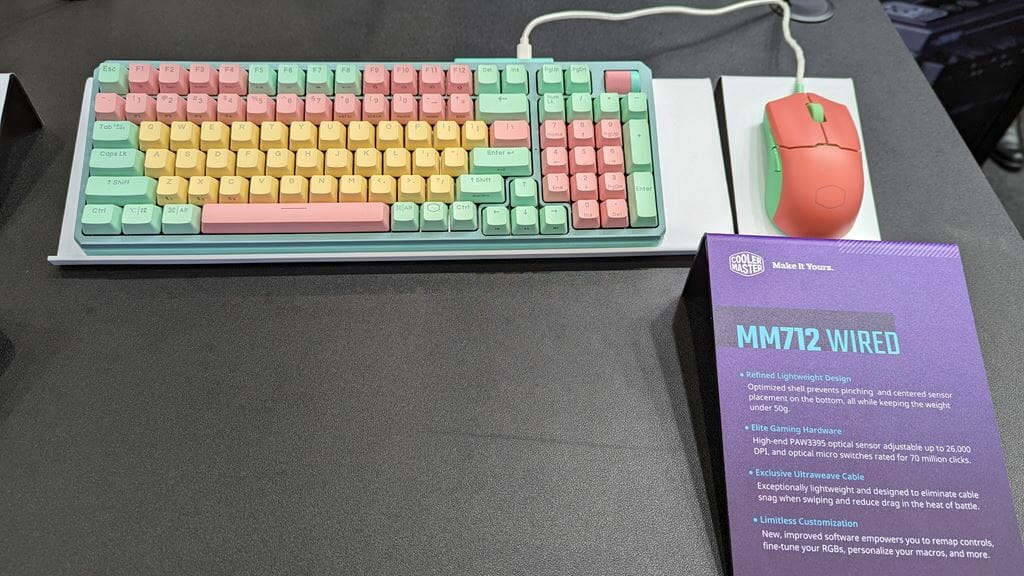 If that is not your thing, the MM712 also comes in a pro (wireless) version and in a space grey type color.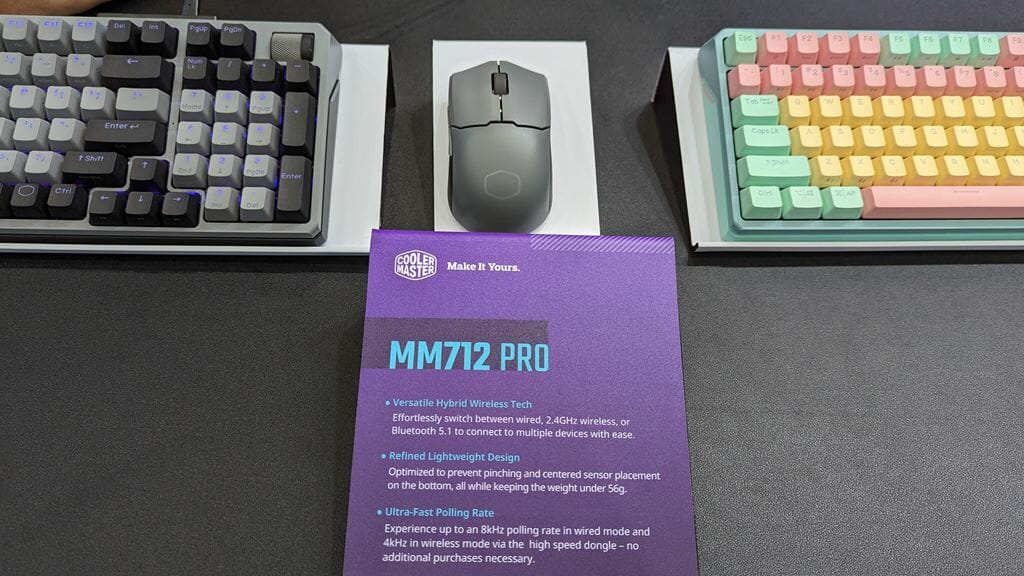 Of course, to go with the mouse the MK770 also comes in a space grey theme. This color combo looks great to me and hopefully, we may be able to test them out in due time.
Cooling – Air and AIO
One of the most acclaimed CPU coolers of all time, the Hyper 212 has gotten another update! Cooler Master has given it the white treatment with a bit of halo RGB thrown in for good measure.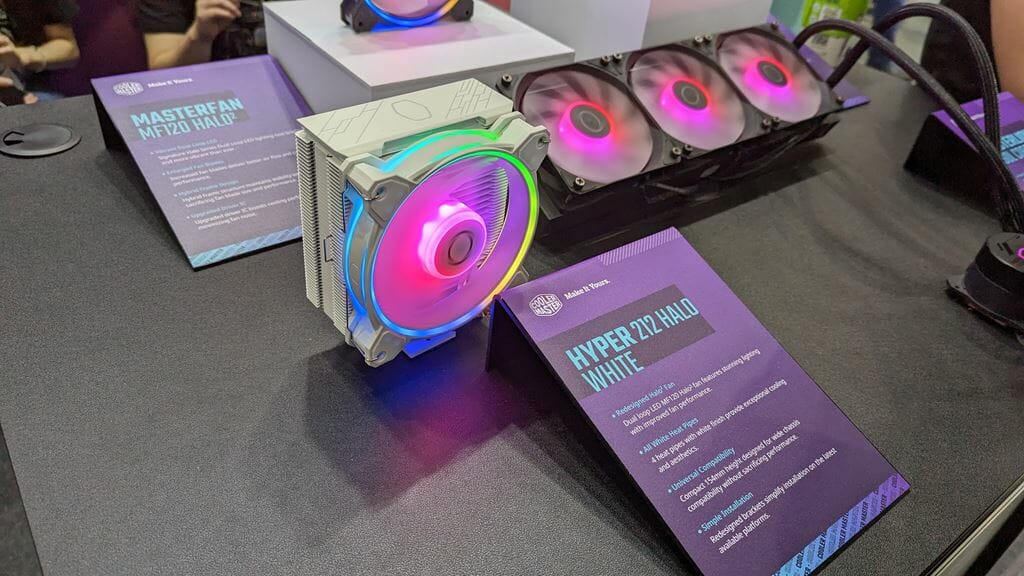 We have seen so many AIOs lately that is hard to keep up with them. At Computex 2023 Cooler Master had their MasterLiquid 360L Core ARGB AIO which features a new Gen 5 pump.
It also comes with CryoFuze Thermal paste and an expanded radiator surface area to help offer the best cooling possible.
Case – Qube 500 Flatpack
Another new trend we are starting to see is Flatpack cases. These cases require you to build them yourself which is not something I am quite sure if I am happy about or not.
I mean, they do look nice and all but I already have to put all the components in it so why would I want to build the case as well? I do suppose this makes it easier to customize things but I am still unsure about the whole flatpack case thing.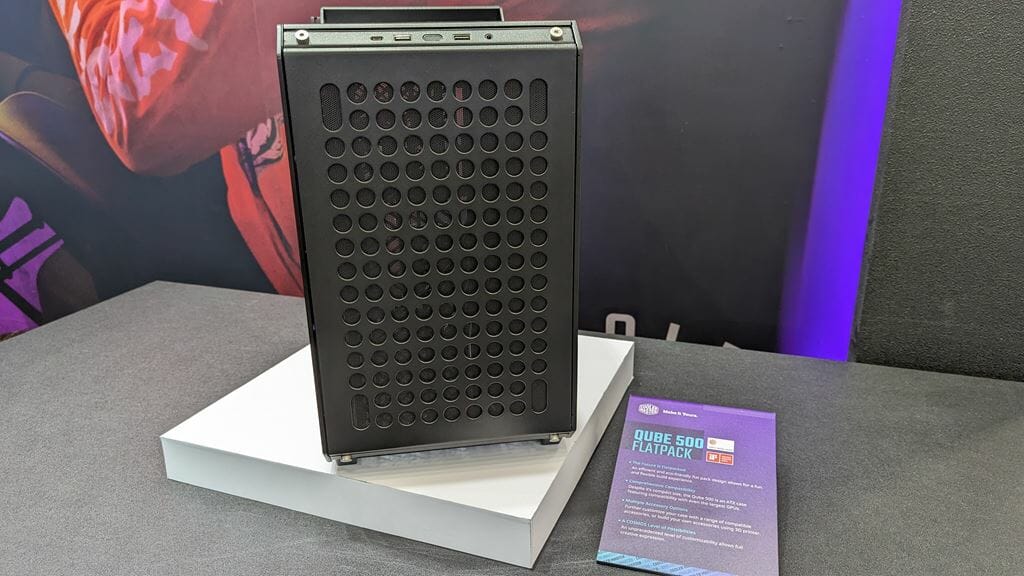 What I will say is that once it is built, it does look nice and I am sure it will be a good seller for the folks at Cooler Master.
Cooler Master also had this cool little area that looked like a small gaming room. They showcased some of their products here as well as added in some cool decorations to really make it look like someone's personal gaming space.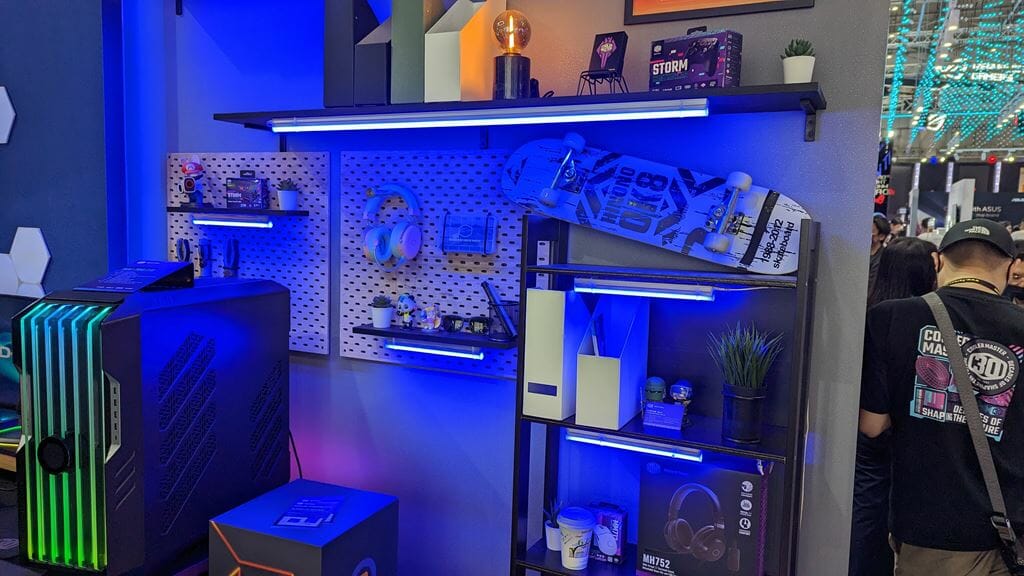 Please make sure to check for more of our Computex coverage in our EVENT COVERAGE which will be coming in the next couple of days!