Segoteps Computex Booth Was Full of PC Cases
Segotep has been around for quite some time but is yet another one of those brands you may not have really heard of before. It's been almost 4 years since we reviewed their Phoenix ATX Mid-Tower case but hopefully, we will start seeing more from them in the near future.
PC Cases
This was probably our favorite gaming cases from Segotep on display at the Segotep booth. Unfortunately, we have forgotten the name and can't seem to find it on their website., Nonetheless, you get the idea and can see the full TG side panel and the unique fan viewing area on the front of the case which also has a couple extra vents to allow for a bit better airflow than if it was a full TG panel.
The Segotep booth was filled with cases. Here, from left to right we have the Phoenix T1, Phoenix K3, and the M600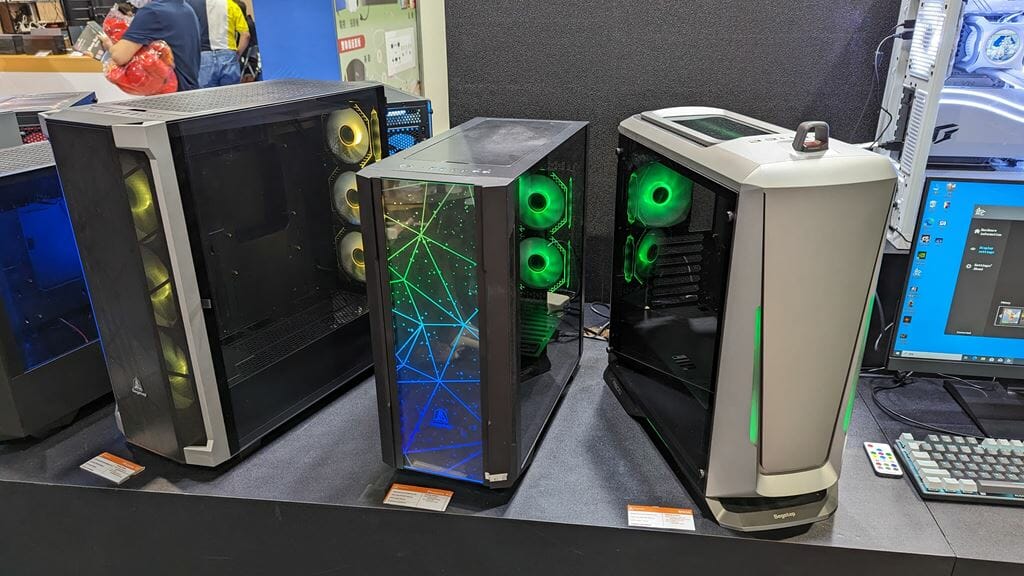 Here we have the Axe5, Gank 360, and another one we have forgotten the name of. Please bare with us, this is our first Computex so was enjoying it quite a bit so seems we overlooked a few things.
Lastly, for the cases on display, we have the Lux 360, Lux S, Snake 3, and Cyber S1.
Most of the cases feature support for an ATX motherboard at a minimum and come packed with 3x preinstalled RGB fans in the front.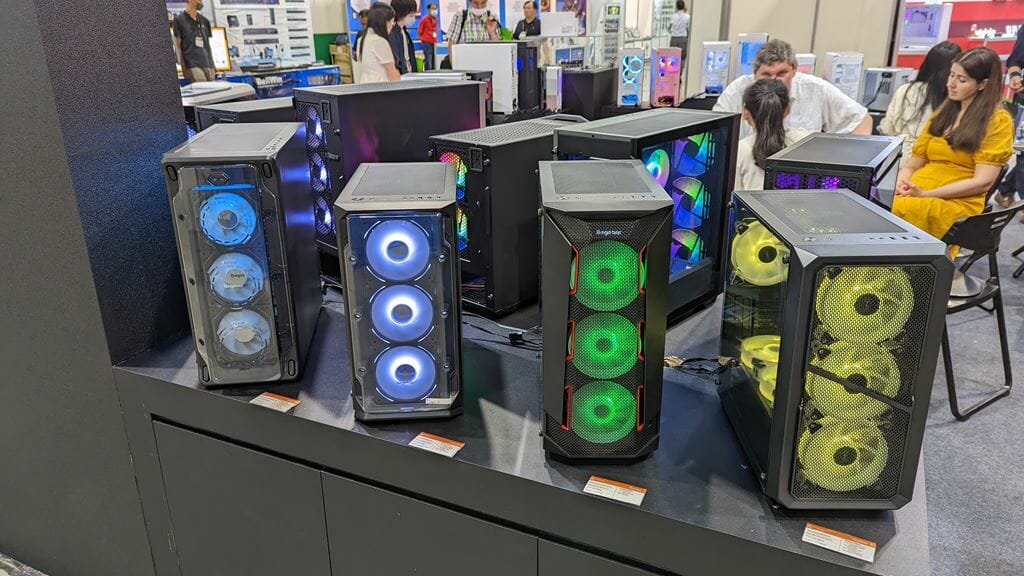 Power Supplies
While there isn't much to go from in the picture, Segotep did have a few of their PSUs on display. They also opened them up so everyone could see that they do in fact use quality components inside their units.
Below, we can see the GM850W which is an 80PLUS Gold Rated PSU and is also fully modular. This PSU can also come in an RGB version if that is your thing as well.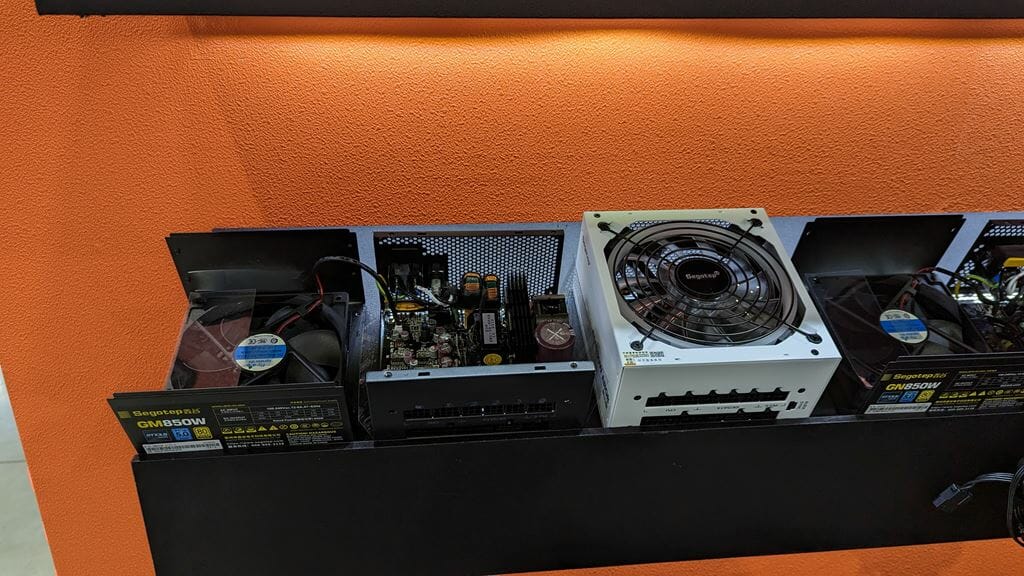 Overall, Segotep definitely has some nice-looking products, we just need to see more of them around the UK and Europe. We will be arranging some review samples with them in the near future so make sure to check back for the full reviews in due time.
Please make sure to check for more of our Computex coverage in our EVENT COVERAGE which will be coming in the next couple of days!