Introduction
Today, we are taking a look at our first product from the folks at Silicon Power.  They were recently kind enough to send us in one of their new A55 SSDs in a 256GB capacity. SP offers a very good selection of memory based products from SSDs to memory cards and RAM, they even offer Industrial grade solutions if your everyday products are just not quite enough for your needs. While SP may not have the biggest catalog of products, they've always been highly regarded and we can't want to see first hand what their products have to offer.
The Ace A55 that we are looking at today comes in a few different capacities, ensuring that there is something for every need and budget. Coming backed by a 3-year warranty and a 1.5mil hour MTBF, this drive is sure to be enough for the standard user or gamer. With read speeds of up to 560MB/s and Write speeds of up to 450MB/s this drive is sure to offer a nice boost in performance to any PC or laptop it is installed in.
Specifications
Capacity
64GB, 128GB, 256GB, 512GB, 1TB
Dimensions
100.0 x 69.9 x 7.0mm
Performance Read(max.)
ATTO:
1TB, 512GB – 560MB/s
256GB, 128GB – 550MB/s
CDM:
1TB, 512GB – 500MB/s
256GB, 128GB – 460MB/s
Performance Write(max.)
ATTO:
1TB, 512GB – 530MB/s
256GB – 450MB/s
128GB – 420MB/s
CDM:
1TB, 512GB – 450MB/s
256GB, 128GB – 370MB/s
Vibration Resistance Test
20G
Shock Resistance Test
1500G Max
Note
Performance results may vary, depending on system platform, software, interface and capacity.
Closer Look
The packaging for the Ace A55 is very minimalistic but does offer a fair bit of information. The front side gives us a nice look at the actual SSD itself which is encased in plastic. Around this, we have some of the more important specifications of the drive such as read/write speeds and capacity. We can also see it features a 3D NAND and comes with a 3-year warranty.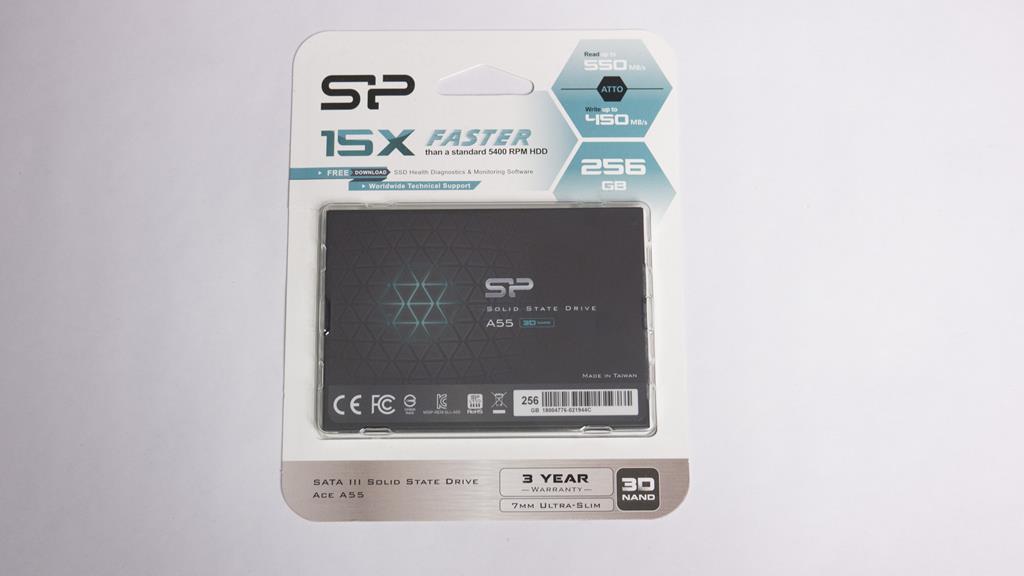 The back of the packaging doesn't have as much going on but there is some information here in a number of different languages.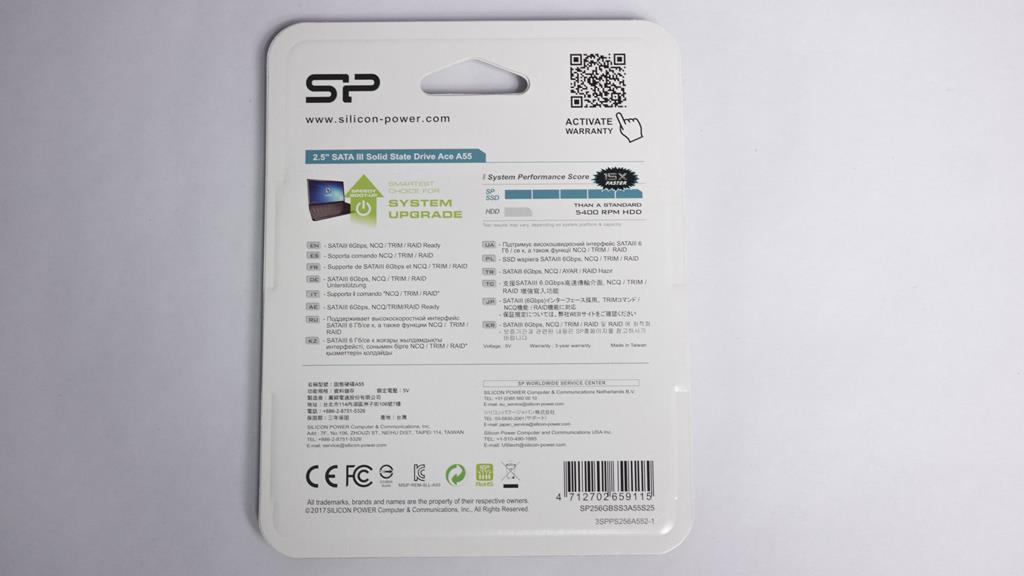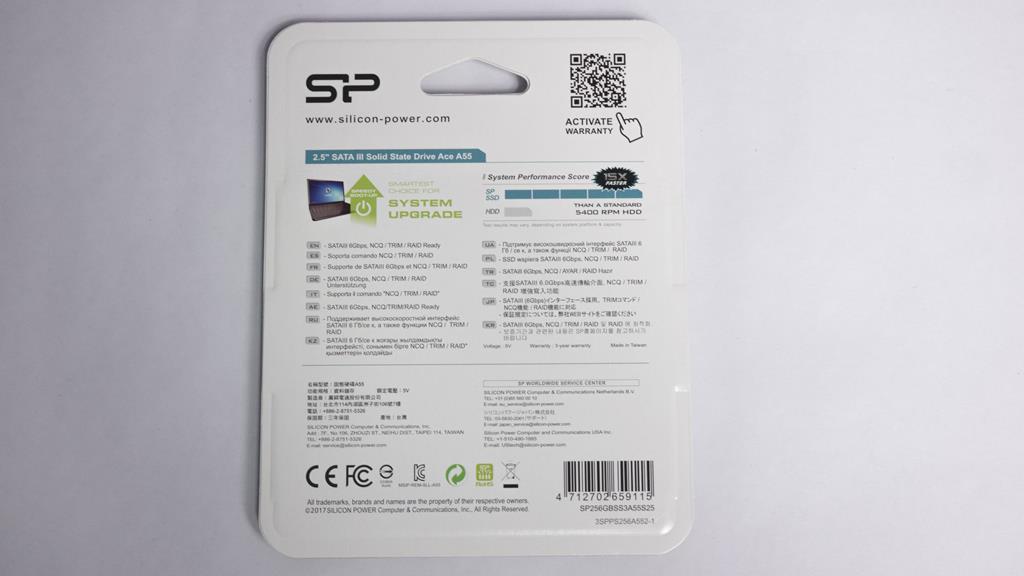 Getting the drive out of its packaging and it looks rather nice. The thinner 7mm height to it is warmly welcomed and helps make it even more compact.
The SATA III interface allows the Ace A55 to offer Read and Write speeds of up to 550/450 MB/s.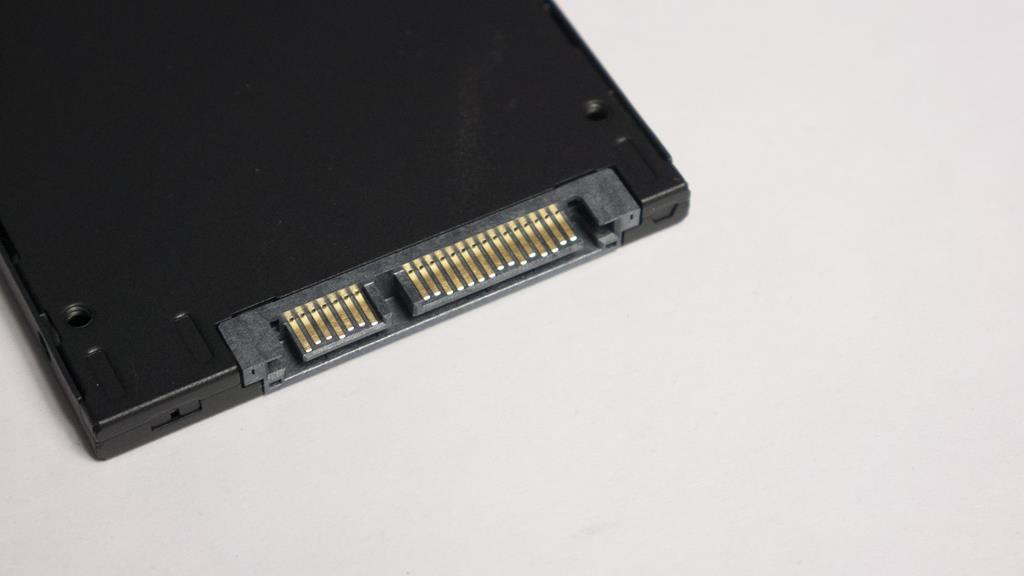 This is where the fun starts, let's take a look at the PCB. Here we can see the PHISON PS3110-S10 3D NAND alongside the NANYA DRAM module. The Nanya DRAM module will allow the drive to make use of SP's SLC Cache Technology which will allow the drive to have better write performance. The A55 supports TRIM and Garbage Collection technology and is NCQ and RAID ready.
On both sides of the drive, we have 4x 32GB storage chips to make up the full 256GB that our sample of the Ace A55 has to offer.
Test System
Windows 10 with all the latest updates
Intel i7 5820K
ASUS STRIX X99
ASUS STRIX RX 480 8GB
16GB Ballistix Sport Elite 3200Mhz 4x4GB
be quiet! Pure Power 10 600W
be quiet! Pure Base 600
Benchmarks
CrystalDiskMark
AS SSD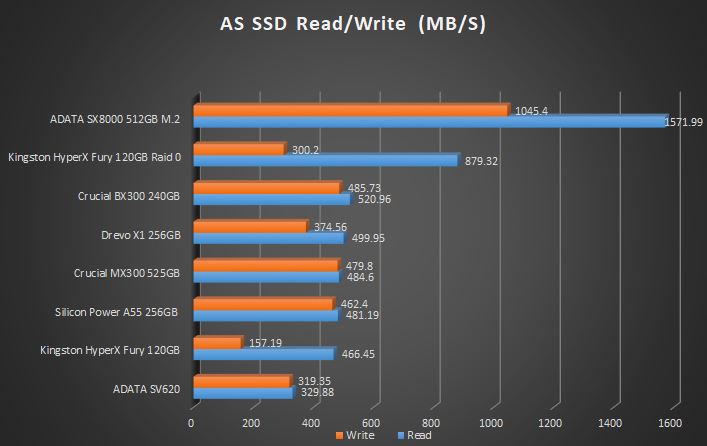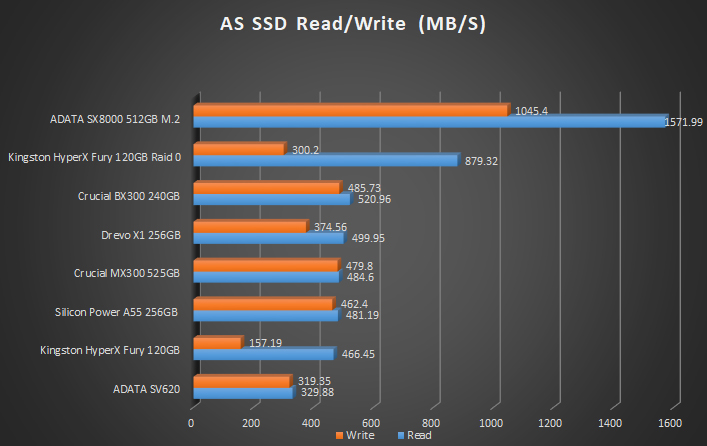 Anvil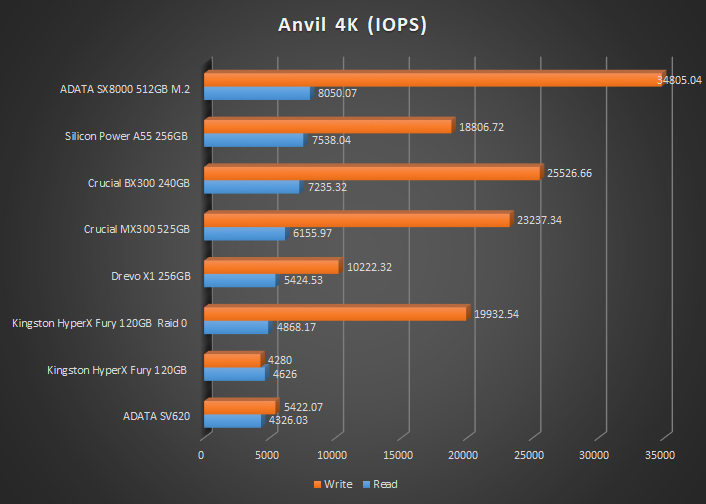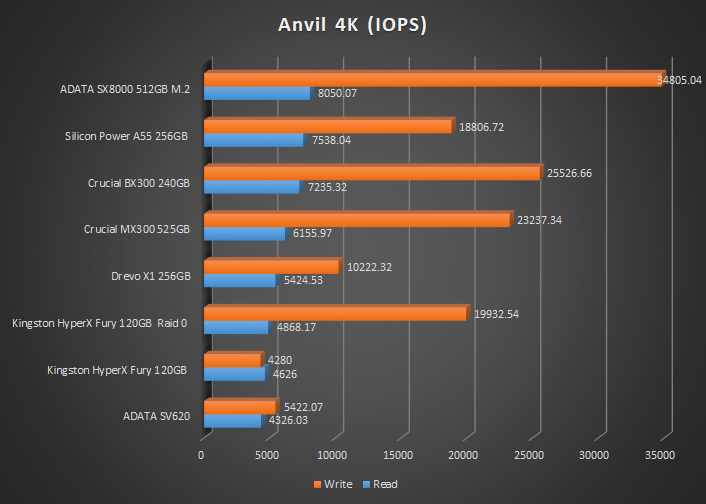 Final Thoughts
Performance
The A55's performance is right about on par with where we would expect it to be for this type of drive. Coming in with mid-range performance, the A55 is a solid offering for those users looking to boost their performance a bit of even for those Gamer's looking to add some more space for their library. One place the A55 did shine was the Anvil 4K IOPS testing, coming in second place for read speeds and only being beating out by a 512GB M.2 drive in this aspect. This speaks volumes to me on the quality this drive has to offer. In the rest of our testing, the A55 comes in right around the middle of the results which is just fine. When comparing the performance to the price, this is right where we would expect it to be.
Design
Silicon Power has gone with a TLC 3D NAND flash and is utilizing SLC Cache technology to help ensure this drive offers the best performance it can. Alongside this, the A55 makes use of TRIM and Garbage Collection and is NCQ and RAID ready. It also uses the S.M.A.R.T. monitoring system. All in all, this drive has all the essentials any standard user would need to make the most of it. The slimmer profile of the casing also means it will be easier to hide out of the way in places such as the backside of a motherboard tray in your new build. It's easy to see that Silicon Power put a great deal of thought into the Ace A55 SSD.
Value
Coming in at around £55 at the time of review, the Ace A55 256GB SSD offers good value for the money. When comparing to the current state of the market, it comes in a bit cheaper than most of the drives out there. For the money, you are definitely getting a great storage device that can give a bit of new life to an old PC or Laptop or offers a good capacity for the money for a small games library. If you are considering a new SSD for whatever reason, this Ace A55 should definitely be within your budget and I would recommend putting in on your short list.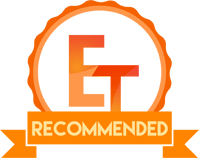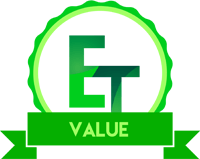 Many thanks to Silicon Power for sending in their Ace A55 SSD for this review.