Today, we're taking a look at the Syllable D900 Mini in-ear headphones. While this isn't one of our normal run of the mill PC component reviews, a good pair of wireless headphones is a must have these days. Personally, I keep 3x pair of headphones in my bag at all times, 1 standard pair of over ears, 1 pair of wired in ears and 1 pair of wireless in ears. This may seem like overkill to some but I'll bet you I'll never be without a working pair of headphones, that's for sure. When I travel I am normally on a train/bus/walking for hours on end and in some cases, it can be upwards of 8 hours in one day. Yes, before you ask I also have a few rechargeable battery packs with me as well but prefer not to use them unless necessary.
The Syllable D900 Mini headphones are basically just big enough to fit in your ear. They also come with a unique carrying case that also doubles as a charging point. You can charge the case itself and then unplug it and bring it with you and use it to charge the headphones on the go, which is a great feature. It's hard to go into detail without revealing it all so why don't we get started with the closer look section of the review!
After you open up the box, you will find quite a few things inside. First, there is the charging box which has the D900 mini headphones inside. Then there is also a manual, soft cloth carrying case, extra ear buds and a USB charging cable.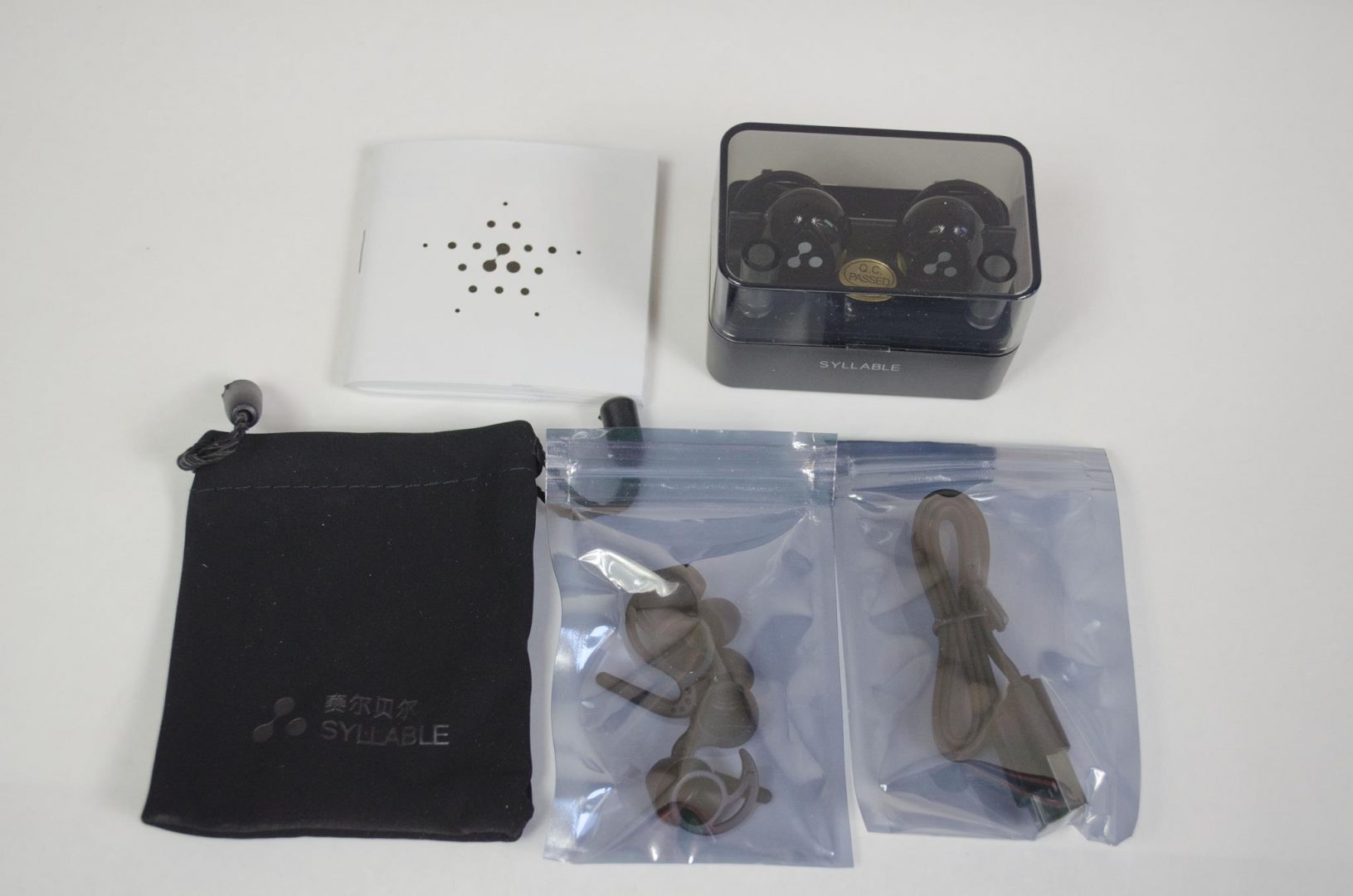 The D900 mini headphones fit nice and snuck into their charging spots. Also, the top of the case is magnetic so you don't have to worry about it opening unwanted as does take a bit of force.
As you can see, when the headphones are taken out of the box, there are two little pins that each will rest on which is what will charge them up when placed back in the box.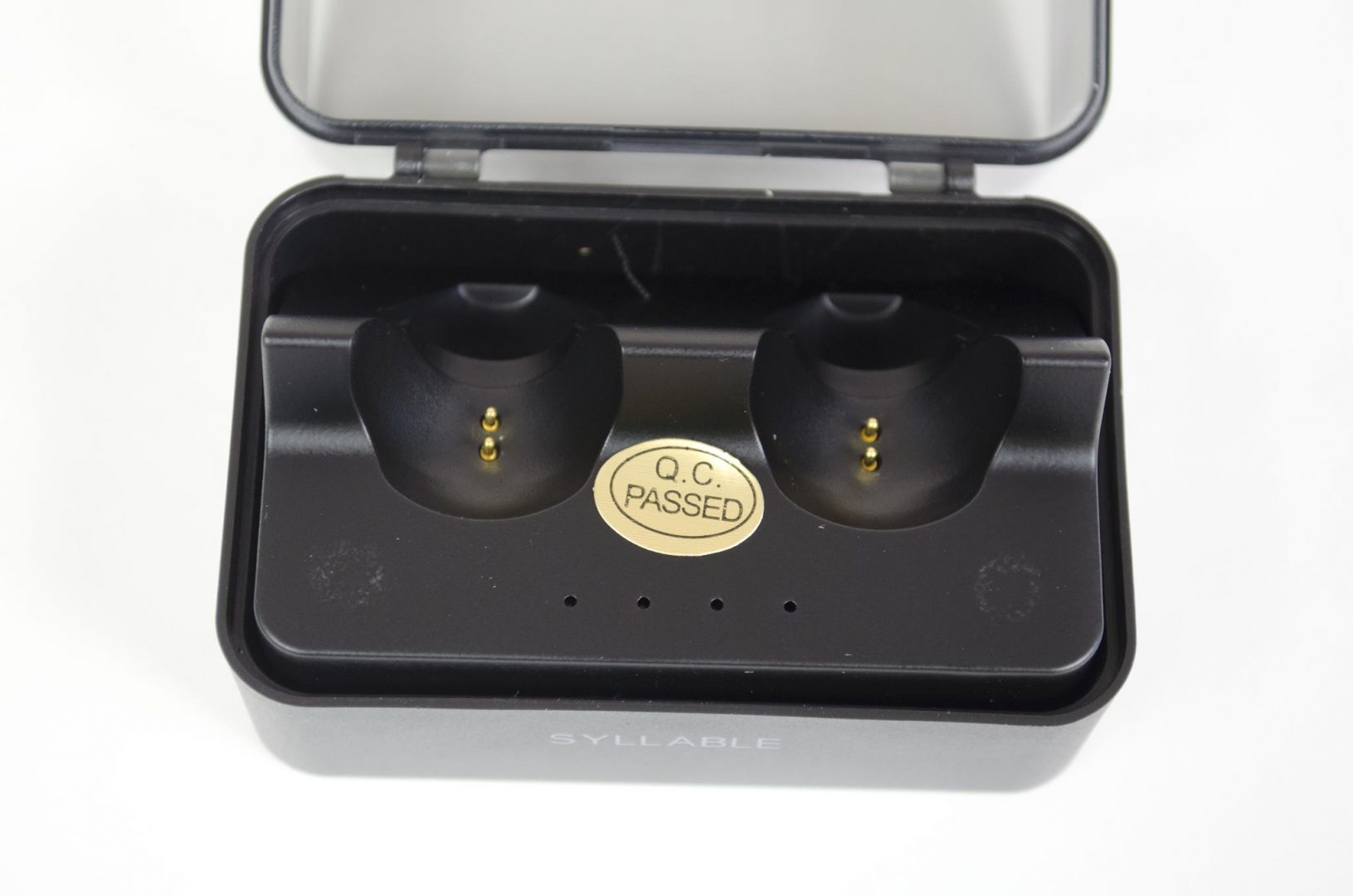 Those two little gold prongs will make contact with these small little gold plates on the button of each earphone and charge them up. Pretty impressive how far technology has come these days.
When charging, whether it be the box itself or the earphones, there are blue LED indicators to let you know things are charging.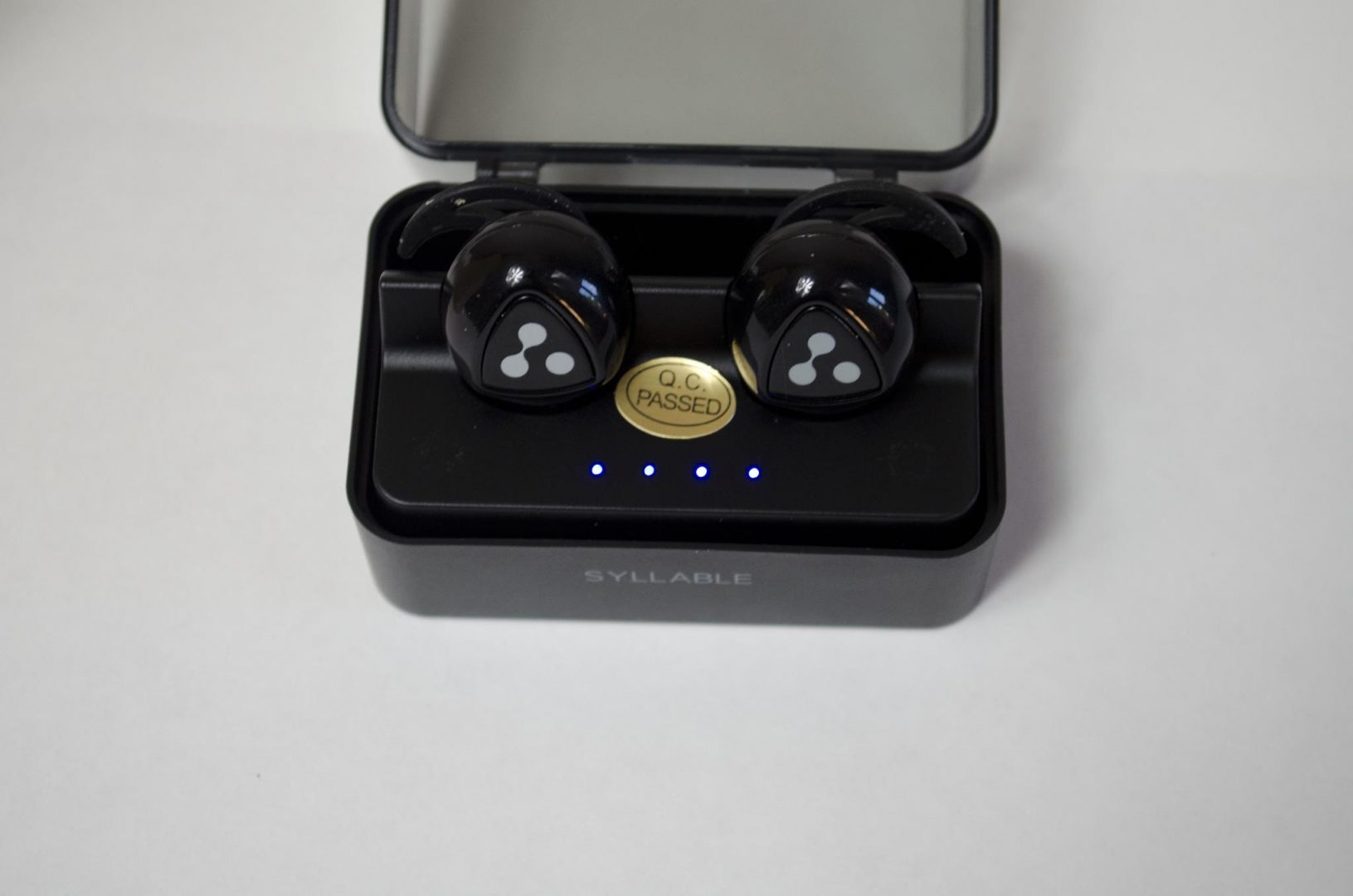 To charge the box, it has a small USB plug on the side that you can use with the included USB cable. Note that you will need your own mains plug, though.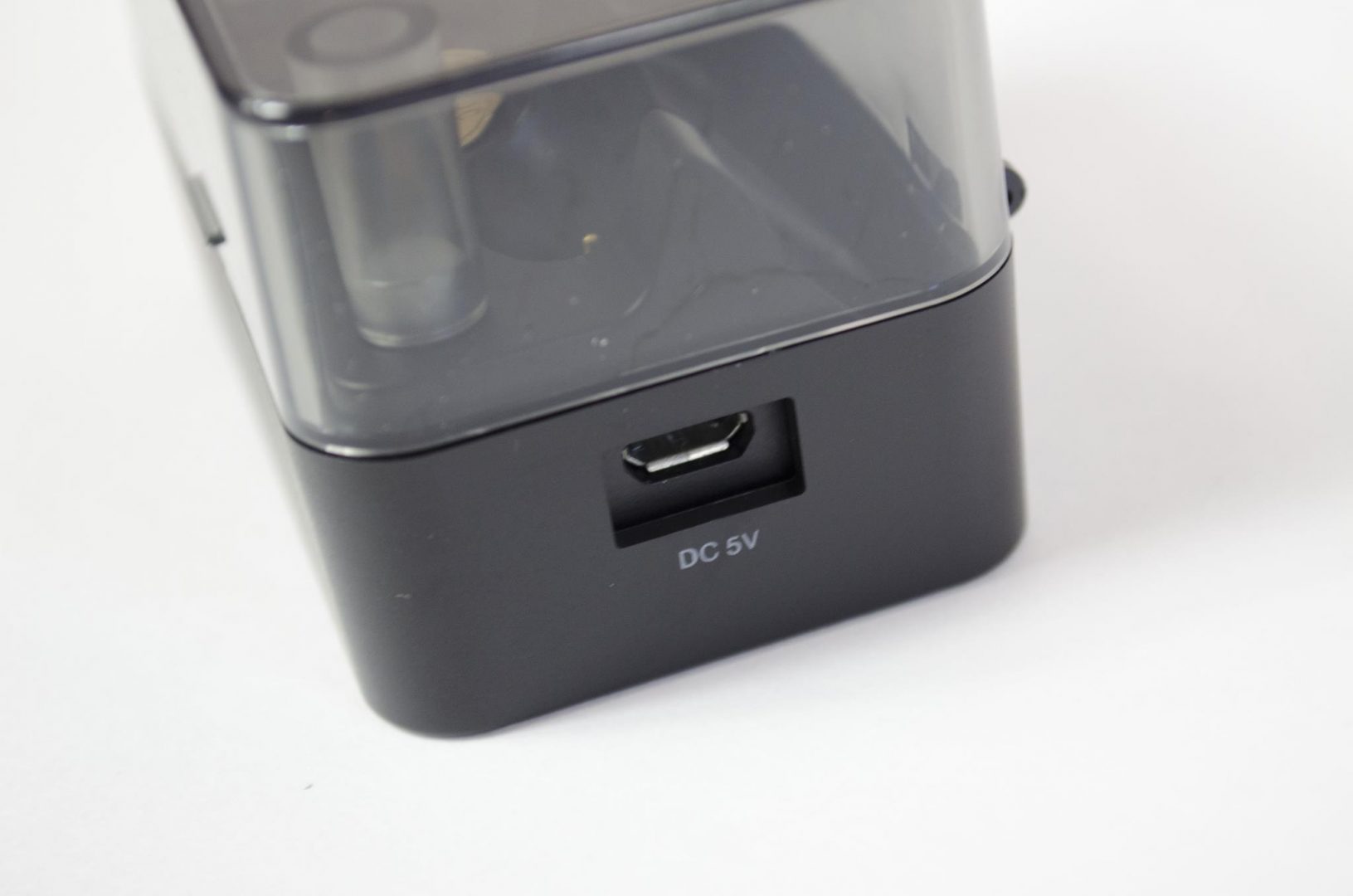 As mentioned, the headphones themselves are quite small. They barely stick out of your ear when using them which will make a lot of users happy.  Each one has it's own power button and following the instructions to get them up and running is fairly easy. To connect them to your phone, from a powered off state, hold the left one's power button until the LED flashes red/blue, then open up Bluetooth on your phone and connected. If for some reason the headphones are connected together, hold both their power buttons until the flash green/blue then let go and they should change to just flashing blue which means they have been reconnected.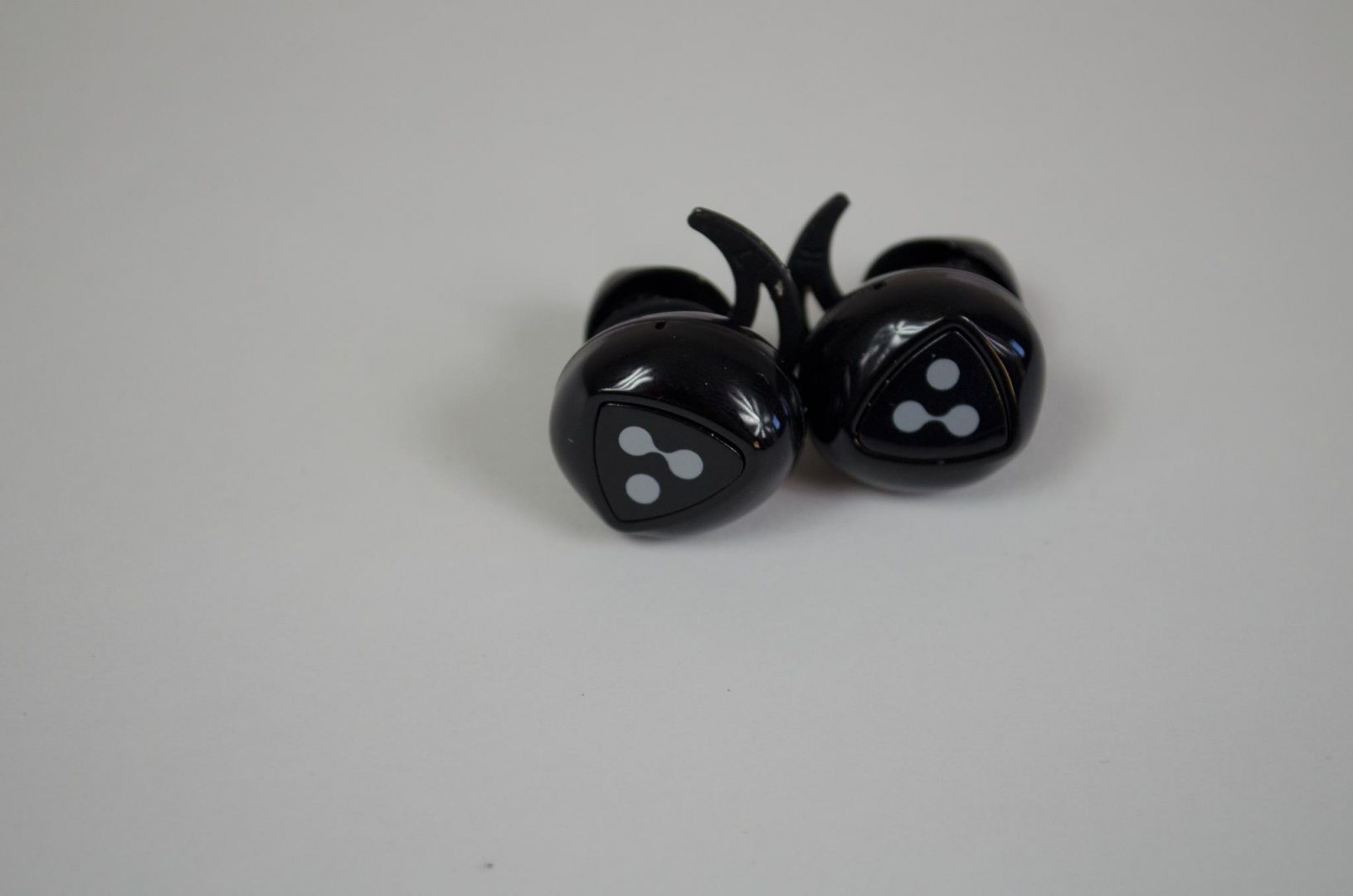 Having a closer look we can see that they are the conventional shape/size of your standard in-ear headphones. Nope, the have a slight curve to them which helps them fit inside your ear better and for my testing, I went for a run, shook my head and did everything I could and they just wouldn't fall out. While they did wiggle a bit and weren't fitting as good as when I first put them in, they never once fell out which is amazing.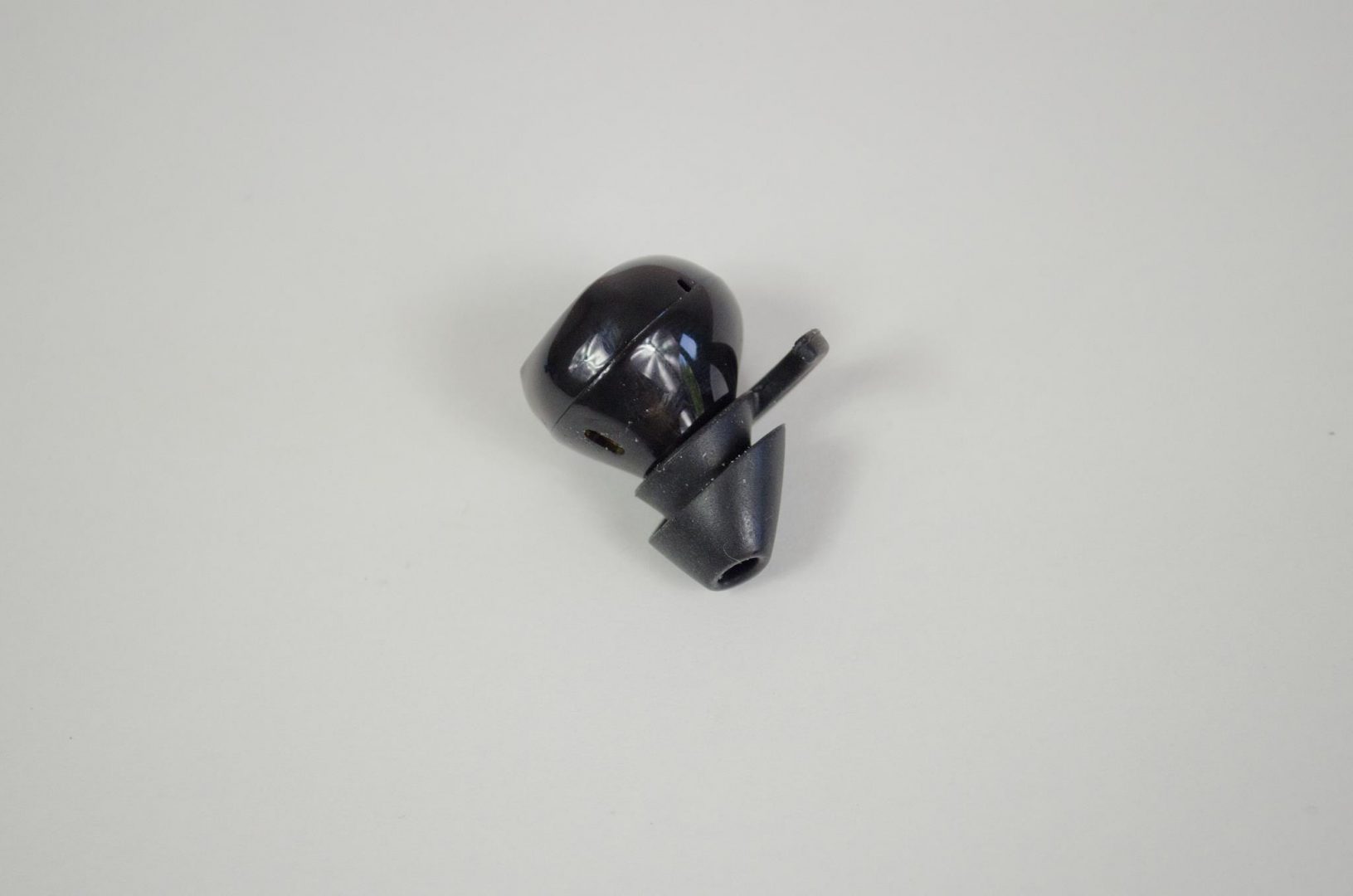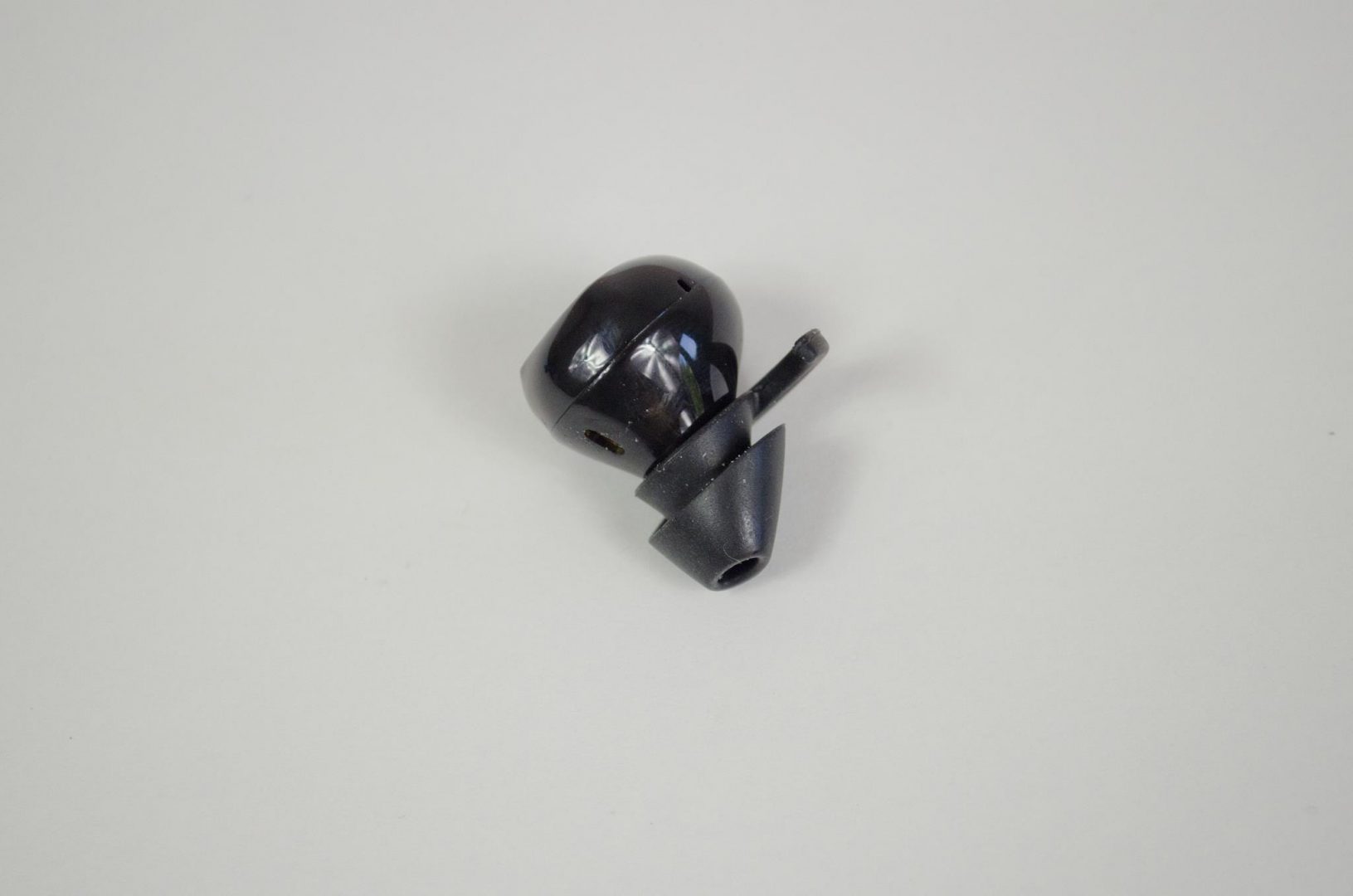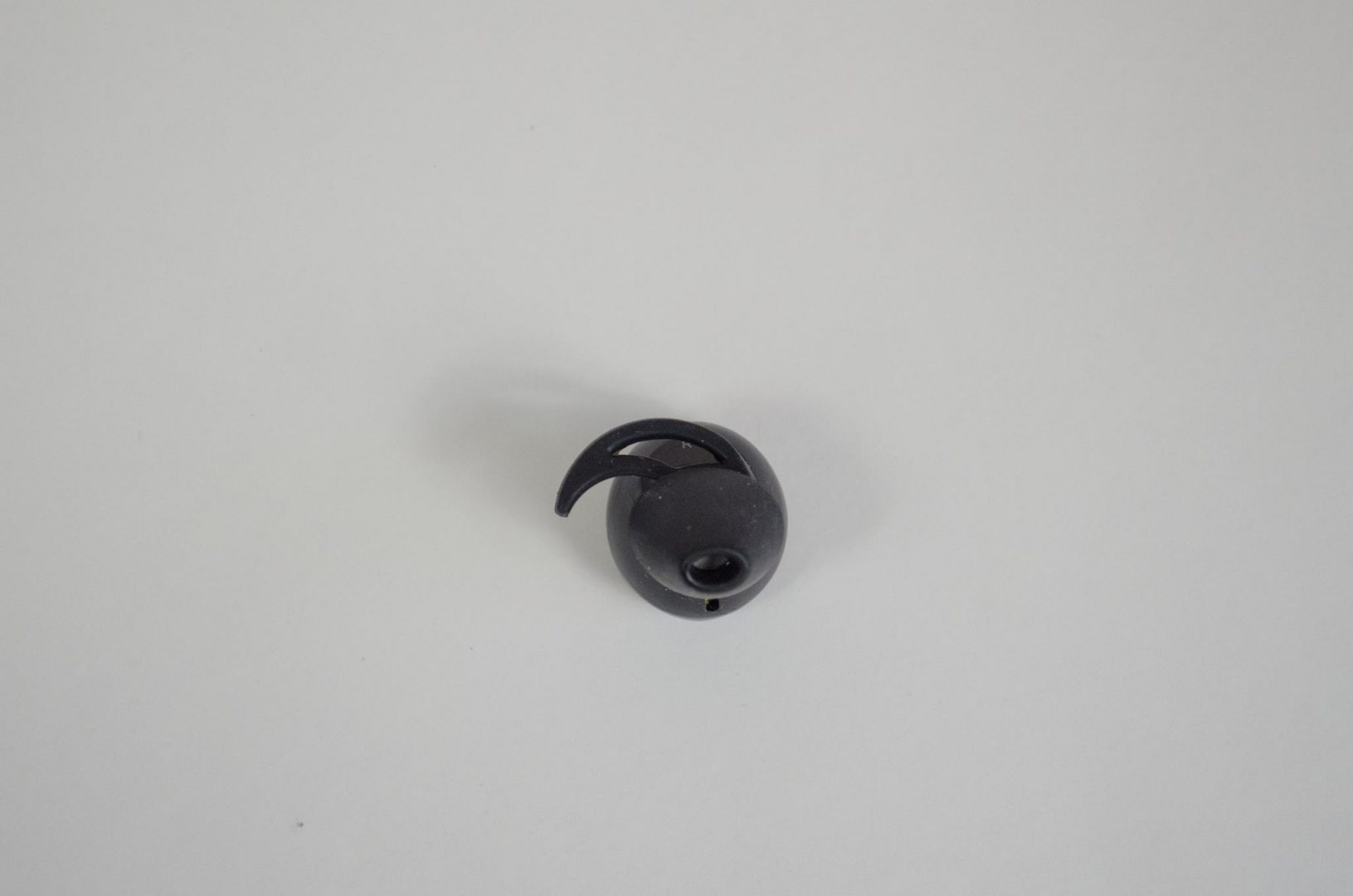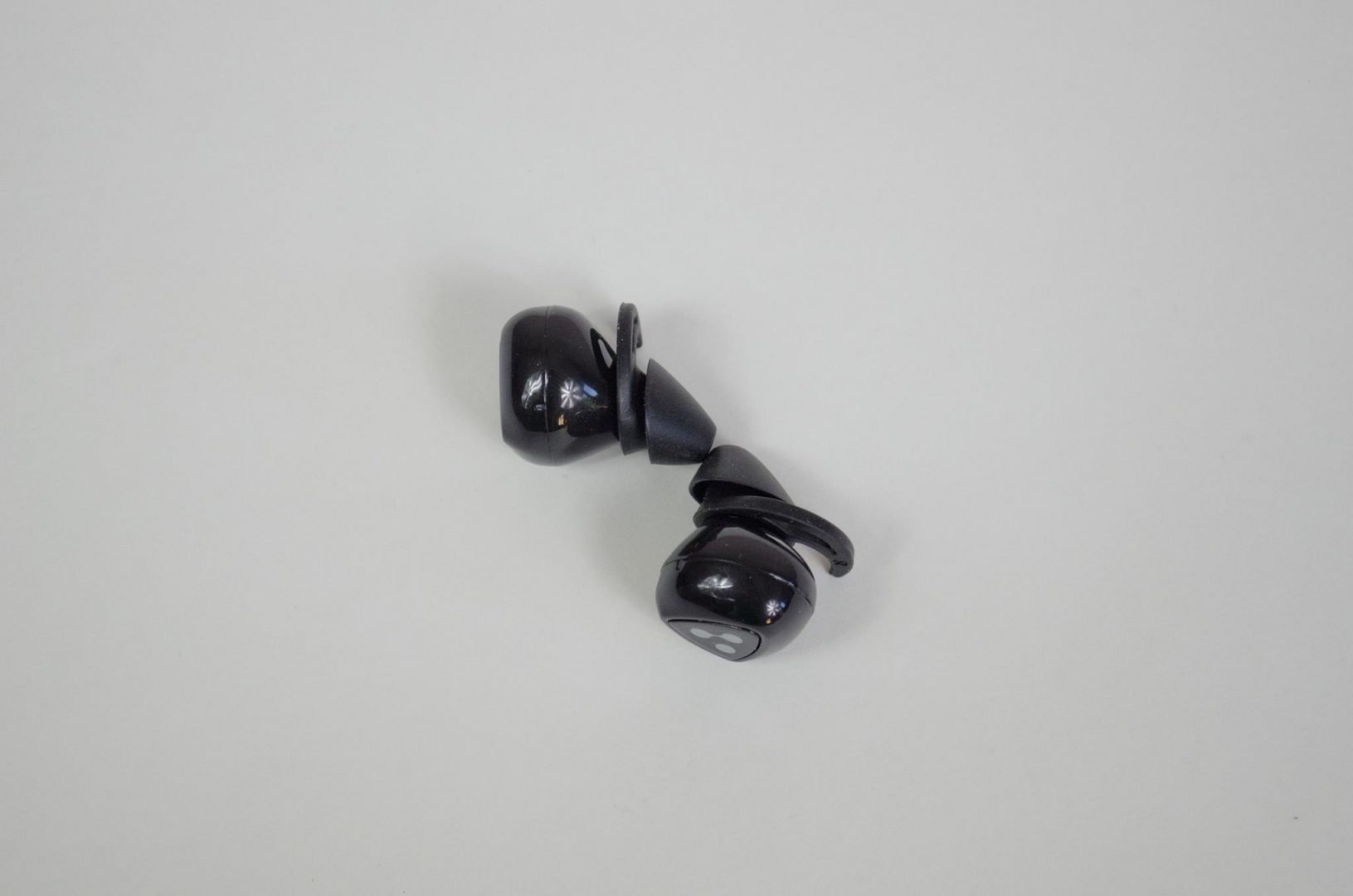 For my testing, I initially charged the D900 mini headphones up and then used them for two full discharges. This was over the course of about 7-10 days and during this time I didn't run into any issues with them. There was no dropped sounds or pairing issues. The only issue I really had was the mic wasn't the best but this really is to be expected from wireless in-ear headphones. However, it still did work even if I did have to yell a bit to be heard.
When it came to listening to some music, I was actually blown away by the sound they offered. For their size, they sure got loud and there was even in a bit of bass. While the bass wasn't earth shaking it was more than I was expecting to come out of these little headphones. In all honesty, the overall volume was more than I could handle when turned all the way up. There was some distortion at the higher levels of volume but it wasn't too bad and using the volume around the 3/4 mark was still plenty loud and sounded great.
At the end of the day, these are a decent little pair of in-ear headphones and the £40 price tag isn't too far off. While I would personally like to see them a bit cheaper, it's hard to argue with the value they do offer. As we saw, they also come with a nice unique carrying case/box that also doubles up as a portable charger for the D900 minis. All in all, from what I saw and heard in my testing you could do a lot worse when it comes to grabbing a pair of in-ear headphones.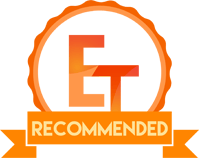 Many thanks to Syllable for sending in their D900 Mini headphones for review.