Introduction
Previously, our friends at Thermaltake had sent in their Commander C36 for review. Today, we will be taking a look at their Commander C31. The only real difference between these cases is the front panel. With that being said, we thoroughly enjoyed reviewing and building in the C36 so jumped at the chance to see the C31. Not only do the Commander Series come with different front panels, but most of them also come in either black or white and feature tempered glass side panels and a pair of 200mm RGB fans. Coming in at around £100 here in The U.K., these cases offer plenty of space, a PSU shroud, good cable management and plenty of cooling accessibility. Whether you're looking to go with a single or dual GPU setup, water or air cooling the Commander Series of cases have you covered.
Specifications
Series
Commander
Model
Commander C31 TG ARGB
Case Type
Middle tower
Dimension (H x W x D)
462 x 233 x 507 mm
(18.2 x 9.2 x 20 inch)
Net Weight
8.01 kg / 17.66 lb
Side Panel
4mm Tempered Glass x1
Color
Exterior & Interior : Black
Material
SPCC
Cooling System
Rear (exhaust) :
120 x 120 x 25 mm fan
(1000rpm, 16 dBA)
Front (intake) :
200 x 200 x 30 mm ARGB fan x2
(800rpm, 29.2 dBA)
Drive Bays
-Accessible
-Hidden
Expansion Slots
7+2
Motherboards
6.7" x 6.7" (Mini ITX), 9.6" x 9.6" (Micro ATX), 12" x 9.6" (ATX)
I/O Port
USB 3.0 x 2, HD Audio x 1, RGB Switch x 1
PSU
Standard PS2 PSU (optional)
Fan Support
Front:
3 x 120mm, 2 x 140mm, 2 x 200mm
Top:
2 x 120mm, 2 x 140mm
Rear:
1 x 120mm
Radiator Support
Front: 1 x 360mm, 1 x 280mm
Top: 1 x 240mm, 1 x 280mm
Rear: 1 x 120mm
Clearance
CPU cooler height limitation: 180mm
PSU length limitation: 200mm
VGA length limitation: 310mm(With reservoir) 410mm(Without reservoir)
VGA width limitation(Vertically): 45mm
VGA height limitation: 110mm
RAM height limitation: 35mm (With 140mm radiator series) 50mm (With 120mm radiator series)
Closer Look
The front of the Commander Series features a mostly mesh front panel. This allows the 200mm intake fans to pull in some serious air to help keeps your components cool. As mentioned above, the Commander Series comes available with a few different front panel designs. They all offer great airflow and will come down to individual preference one which one is best for you.
The front panel is on the top of the case and features an RGB button, 2x USB 3.0 ports, audio inputs and a power and reset buttons. This seems to be the fairly standard offering of ports on most cases similarly priced.
Thermaltake have also decided to go with an easy to remove top dust filter. Not only does this help stop dust from falling into your PC, but it is also easily cleanable and can even be washed if needed. Not everyone is a fan of these but there is no denying the ease of access and usability they give users.
A full tempered glass side panel can also be found on the Commander Series of cases. Thermaltake is doing a great job of trying to cover all their bases. RGB, space and a tempered glass side panel to allow users to show off their builds.
Around the back, we have the rear exhaust fan mount, motherboard rear IO cutout, the standard 7 PCI expansion slots with 2 vertical slots next to them for vertical GPU mounting as well as the PSU Cutout. Users looking to vertically mount their GPU, in this case, will need to purchase a separate riser cable. Thermaltake has a few different options available on its case accessories page of their website.
The secondary side panel is plain and boring as is the case most of the time. No one really wants to see the mass amount of cables that have been hidden behind the motherboard tray though do they?
Working our way to the inside and taking off the front panel we get our first look at the 200m 5V ARGB fans. Not only do these look pretty, but they also pull in a good amount of air into the case without being overly noisy. Personally, with this case right at my feet, I have to listen carefully to hear them and that is with the side panel off!
Getting our first proper look inside the Commander C31, there is plenty of room for components and cooling alike. These cases have some pretty impressive water cooling compatibility which is great to see. The motherboard tray is labelled for ease of installation and will let users know which holes they need to use and put motherboard risers in depending on the form factor they are using. It would have been absolutely great to see the rear exhaust fan feature a bit of RGB as the front fans do, but we can understand why this wasn't including. Thermaltake likely figures users will swap this fan out for one of their own anyways and as fans generally come in 3-packs now, this is one of those small niggles we will let slide after we mention it of course.
Not only is the top of the PSU shroud ventilated, but there is also a stability mount for your riser cable. This mount closer to where the tempered glass will be allows users to mount their riser cable and keep it in place so it's not pulling on their GPU in anyways. This will help make sure you GPU stays in place and also make sure that the riser is not pulling on your GPU so should also help reduce unwanted stress on your GPU.
The PSU shroud also has a nice little cutout that will allow you to show off your PSU. This is a nice addition as too many times the PSU just gets covered up and pretty much forgotten about. However, it is a very important part of the build in the planning stages so it should no doubt be shown off in the final build and now it is!
The backside of the motherboard tray has quite a bit going on. We have 2x 3.5″ drive mounts and 2x 2.5″ drive mounts. We can also see the fan controller which will allow users to plug a few more fans in and sync them up with ease and without the need for software. There is also a nice big cutout for easy CPU cooler installation and changing.
Final Build
As mentioned previously, I have already built in the C36 and the only real difference is the front panel. I really enjoyed building in the Commander Series of cases. As there is plenty of room, it's an easy and enjoyable process. Space aside, the PSU shroud and pass-through holes make it ridiculously easy to get a jump on your cable management and have a clean looking build. It takes absolutely no time at all to put a build inside the Commander series and as you will see in the below photos, there is plenty of room inside for most anything you would want. From Dual GPUs to a custom water cooling loop, you shouldn't have many, if any, space restrictions in this case.
 
Final Thoughts
Performance and Design
By this stage in the review, it should come as no surprise that I am a big fan of the Commander Series of cases and their big fans! Starting things off with 2x 200m 5V ARGB fans is always a good look. When you then combine that with the great build quality, plenty of cooling support and room for almost any standard hardware you could want, you've got yourself a great case. One of the big selling points for the Commander series is going to be the different front panel offerings and the fact that they come in both black and white! Allowing users to ultimately get the exact design they want while not cheaping out on components is great to see. Coming in at this price point, there isn't a whole lot more you could ask for in the Commander Series except for an RGB rear exhaust fan. Aside from that, there is plenty of cable management options and the riser bracket offers a more stable option for those looking to vertically mount their GPU. Thermaltake have done a great job all around on the Commander Series and it shows the second you start building in one.
Value
Coming in at around £100 here in  The U.K. depending on your preferred retailer, the Commander Series offers good value for the money. We've seen all this case has to offer and there is no denying that for the price, it should definitely be on your shortlist if it is within your budget. From tempered glass to RGB fans, the C31 has plenty to offer to keep most users happy whether they are doing their first build or 100th. IF you're looking for more than your standard budget case and want something that offers some great features, the Commander Series has just what you need!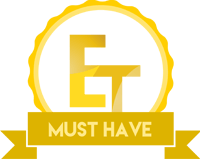 Many thanks to our friends at Thermaltake for sending in their Commander C31 for this review!