Introduction
Today we will be taking a look at the Raijintek Silenos PC Case. This case comes boasting 3x tempered glass side panels as well as 3x ARGB fans to get things kicked off! There is a dedicate RGB button on the front IO, meaning if your motherboard doesn't support RGB, you can still control the colours of the fans from the case itself. On top of the PSU shroud, there are 3x SSD mounts and there are plenty of passthrough holes for all your cable management needs. Again, Raijintek has offered us a great budget-friendly product that doesn't compromise on quality and performance. Raijintek is known for offering some great products at prices that won't break the bank such as the EOS 360 AIO that Brandon previously took a look at. Let's go ahead and take a quick look at the specifications and jump into the closer look of the Raijintek Silenos before we give too much away! P.S. you're in for a treat!
Specifications
Product Name
SILENOS
SILENOS PRO
Product Number
0R20B00179
0R20B00180
Dimension [W×D×H]
215×402.5×459.5 mm
215×402.5×459.5 mm
Weight
5.5 kg [N.W.] 6.5 kg [G.W.]
5.5 kg [N.W.] 6.5 kg [G.W.]
Material
SPCC 0.6mm
SPCC 0.6mm
Color
Coating Black
Coating Black
M/B Support
ATX; M-ATX; Mini-ITX
ATX; M-ATX; Mini-ITX
Drive Bay
3.5″ × 2 + 2.5″ × 6 or 3.5″ × 1 + 2.5″ × 7
3.5″ × 2 + 2.5″ × 6 or 3.5″ × 1 + 2.5″ × 7
Expansion Slot
PCI Slots ×7
PCI Slots ×7
I/O Panel
USB3.0×1, USB2.0×2, HD Audio×1
USB3.0×1, USB2.0×2, HD Audio×1
Power Supply
PS/2 [Internal Bottom-mount]
PS/2 [Internal Bottom-mount]
Cooling System
Top: 120mm×2 or 140mm×2 [option]
Front: 200mm×2 or 140mm×2 or 120mm×3 [option]
Rare: 120mm×1 or 140mm×1 [option]
Top: 120mm×2 or 140mm×2 [option]
Front: 20025mm ARGB fan × 2 [Pre-installed]
Rare: 12025mm ARGB fan × 1 [Pre-installed]
Radiator Q'ty
Top: 120/140/240/280mm [option]
Front: 120/140/240/280/360mm [option]
Rare: 120/140mm [option]
Top: 120/140/240/280mm [option]
Front: 120/140/240/280/360mm [option]
Rare: 120/140mm [option]
CPU Cooler Height
166mm [Max.]
166mm [Max.]
Graphic Card Length
320mm [Max.]
320mm [Max.]
Side Panel
4.0mm Tempered Glass
4.0mm Tempered Glass
Pre-installed Fan Q'ty
N/A
20025mm ARGB fan × 2, 12025mm ARGB fan × 1
Closer Look
The front tempered glass panel spans from the top to the bottom of the Silenos. Behind, we have 2x 200mm ARGB fans! These fans are not only going to look amazing and light the room up but they will also provide ample airflow while remaining quiet. Sounds like a win/win to me. The tempered glass panels are 4mm and help make this case look as good as it does! In a bit, you will see the case with the ARGB fans going and it's hard to imagine it would look so good if it wasn't for the big tempered glass panels.
On top, we have a magnetic dust filter than can be easily removed and cleaned. We also have a very nice front IO. The Front IO consists of power/reset/LED buttons (Yes the RGB LEDs have their own button, not using the reset button) we also have the audio inputs, 2x USB2.0 and 1x USB3.0 to finish things off! Simple yet effective, j just what we like to see from our cases.
Both sides of the Silenos feature a full-sized tempered glass panel. This is going to be a great way to show off your build but better mate sure your cable management game is on point! As soon as you look at the other side, all your dirty little secrets will be revealed and there will be no pulling a Homer Simpson on this case!
Fairly standard backside to the case. We have the motherboard and PSU cutouts and 7x PCI expansion bays. We can see the mounting for the rear exhaust fan will allow us to move it up and down so depending on our hardware, we can make sure it is out of the way! While this is a small detail, it is one I look forward to seeing as it has come in hand so many times for me in the past.
On the bottom of the case, we can see it is nice and raised off the ground and that each foot has an anti-slip[ rubber pad on it. We can also see the removable dust filter for the PSU intake fan. This one is not magnetic but rather held in place due to its location. However, it still can be cleaned and washed to ensure it is functioning as intended.
Got SSDs? Well, if you do, the Raijintek Silenos has you covered with 3x SSD mounts on top of the PSU shroud! The 3x cutouts behind the SSD mounts are going to make sure that your cable management game is on point as best it can be.
The PSU shroud has a nice cutout so you can show off your PSU. One of these days, I am going to get a custom ET lightbox with ARGB lighting to put here for review purposes but for now, you will see the PSU or the hole where it should be.
Taking a look a the main part of the motherboard tray, we see the cutout for easy CPU cooler installation and changing. We can also see some passthrough holes for cable management and of course, we can't forget the pre-installed 120mm ARGB exhaust fan. To the right of the motherboard tray is room to mount 2x more SSDs, totalling 5 SSD mounts so far.
On to the backside of the motherboard tray and what's that? Another SSD mount? Why yes it is! The Silenos comes prepared to hold 6x SSDs with ease, 5x on the frontside and 1x on the back. We also have our ARGB controller that has some free headers should you want to install a couple more Raijintek ARGB fans into your build! There is a nice sort of indentation in the motherboard tray at the front of the case that will allow users to hide their cables here. Remember, this side also features a tempered glass side panel so needs to be looking as clean as it can.
Got an on standard 3.5″ mechanical HDD you want to use but hide out of the way? Raijintek has only gone and hid the 3.5″ bay under the PSU shroud towards the front of the case. Well done guys, well done.
Final Build Pics
There is no denying that once complete, you are left with an absolutely stunning build. The Raijintek Silenos is a great case all around. It looks good, performs well, is comprised of good materials and is a joy to build in. Raijintek is doing something big with the Silenos given the price tag of £60 here in the UK at the time of review. For this price, it sure is hard to beat but let's let the pictures and videos do the talking for us.

Final Build Video
Conclusion
Performance and Design
The Raijintek Silenos is checking a lot of boxes for us. Not only does it look amazing, but the performance it has to offer is top-notch. The 2x 200m front intake ARGB fans are pulling in a serious bit of air to help and keep your components as cool as they can be! Now, when your building high-end systems, there's always going to be some heat but it's best to get it through and out of the case as quickly as possible. The 3x 4mm thick tempered glass panels really do help bring it all together and give it a quality look and feel. The Silenos is a lot of case for the money and if you want something that looks as good as it performs, well then, you're in the right place. Not only that but the fact it also has 6x standard SSD mounts is just crazy! Hopefully, you don't need that many SATA SSD mounts but it is nice to know they are there if you do need them. With all those SSDs and fans comes plenty of cable management needing to be done and Raijintek has made sure there are plenty of passthrough holes to make this as easy as possible.
Value
This is where things get juicy. This case is currently listed around the UK at £60! That is absolutely crazy for a case of this quality. Raijintek has done a great job at trying to make sure it still has a quality feel and look to it while also making sure it remained functional. For £60, this has got to be one of the best cases currently on the market. When I first saw the price I had to do a double-take and make sure I wasn't seeing things I was that surprised. There's not much else to say about it except WOW, GREAT DEAL!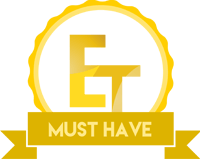 Many thanks to Raijintek for sending in the sample of the Silenos PC Case for this review!