Introduction
If you've never heard of Thermaltake you must have never looked at computer parts before. Love them or hate them, Thermaltake is one of the biggest manufacturers for PC components and hardware. Their extensive catalogue ranges from accessories to PSUs, peripherals, cases, custom water cooling gear (LCS), fans, coolers and more! They are also a Truly worldwide company with employees and distributors in many different countries. Today, we will be taking a look at their Riing DUO 14 Radiator Fans. As the name would suggest, these fans are designed to go on radiators to add extra cooling performance and some amazing RGB effects. There is two individual LED rings that can be easily customized to your liking and even come with a load of easy to use presets so you can get them up and running as quickly as possible. If you're looking to go all out on your PC, these are definitely worth adding onto your shortlist and with that being said, let's get into the review and get a better look at what the Riing DUO 14's have to offers.
Specifications
More Information

| | |
| --- | --- |
| P/N | CL-F078-PL14SW-A |
| INTERFACE | USB 2.0 connectors (9 Pin) |
| SYSTEM COMPATIBILITY | Windows 7 / 8 / 8.1 / 10 |
| FAN STARTED VOLTAGE | 9.0 V |
| FAN RATED VOLTAGE | 12 V & 5V |
| RATED CURRENT | 12V : 0.17 A , 5V : 0.7A ( Fan*1) |
| POWER INPUT | 12V – 6.12 W . 5V – 10.5 W (Fan*3) |
| FAN SPEED | 500 ~ 1400 R.P.M |
| MAX. AIR PRESSURE | 1.74 mm-H2O |
| NOISE | 26.2 dB-A |
| BEARING TYPE | Hydraulic Bearing |
| LIFE EXPECTATION | 40,000 hrs,25℃ |
| WEIGHT | 195 g (one fan) |
Closer Look
In true Thermaltake Fashion, the box is quite colourful and eye-catching and full of information on the product inside. On the front, we can see there are 3x Fans and 1x Controller inside. We can also see that these fans are compatible with Razer chroma and the TT RGB PLUG ecosystem. The Riing Duo 14's feature 18 LEDs, 12 on the outside ring and 6 on the inside ring which we will try and take a look at shortly.
On one side of the box, we get a little look at a few of the RGB effects to have to offer.
On the back of the box is a bit more of the technical information such as the Features, Software Function and Specifications.
Getting everything out of the box and it looks like a bit is going on but it's not too bad. There are 3x Fans and 1x controller as we saw on the front of the box. There are also several screws and cables to ensure that we can hook these fans up with ease and make the most of them.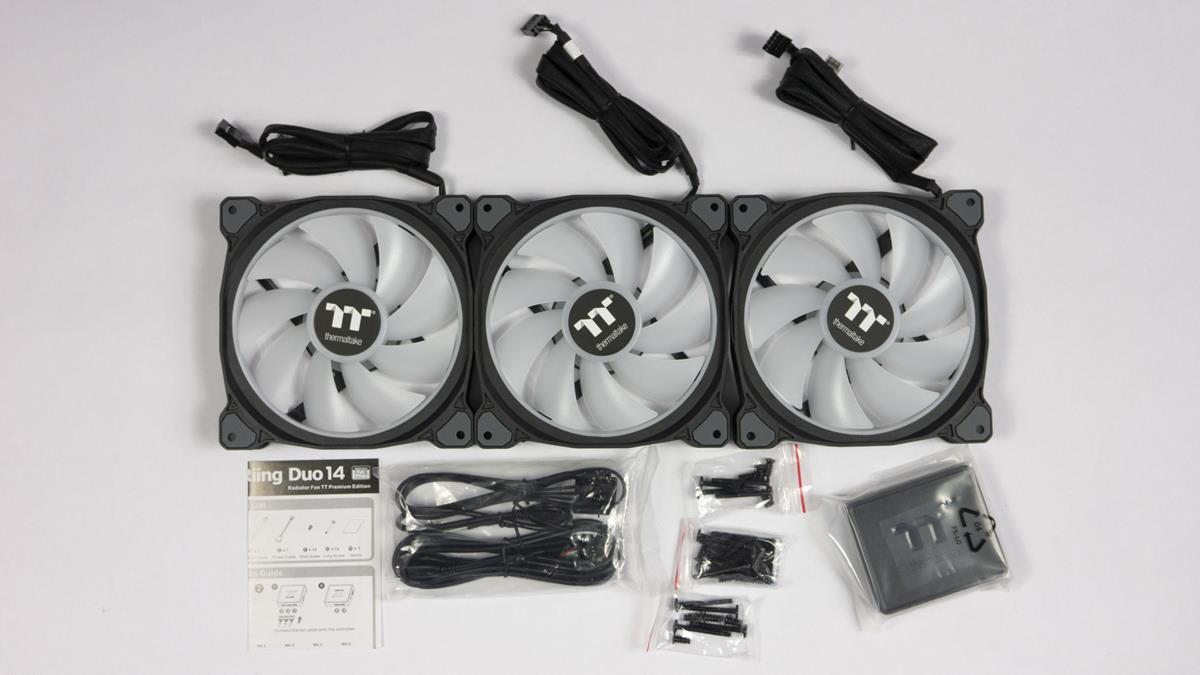 Taking a closer look at the fans and they feature 9-blades which are designed to offer the best of both worlds in terms of performance and silence. They also have a hydraulic bearing with a low-noise design. Simply put, they self-lubricate themselves when in use to help reduce noise and improve longevity, a pretty cool feature if you ask me.
The Riing DUO 14 fans come with pre-installed anti-vibration mounts which is great to see. These will help to reduce noise and vibrations from the fans when mounted on a radiator.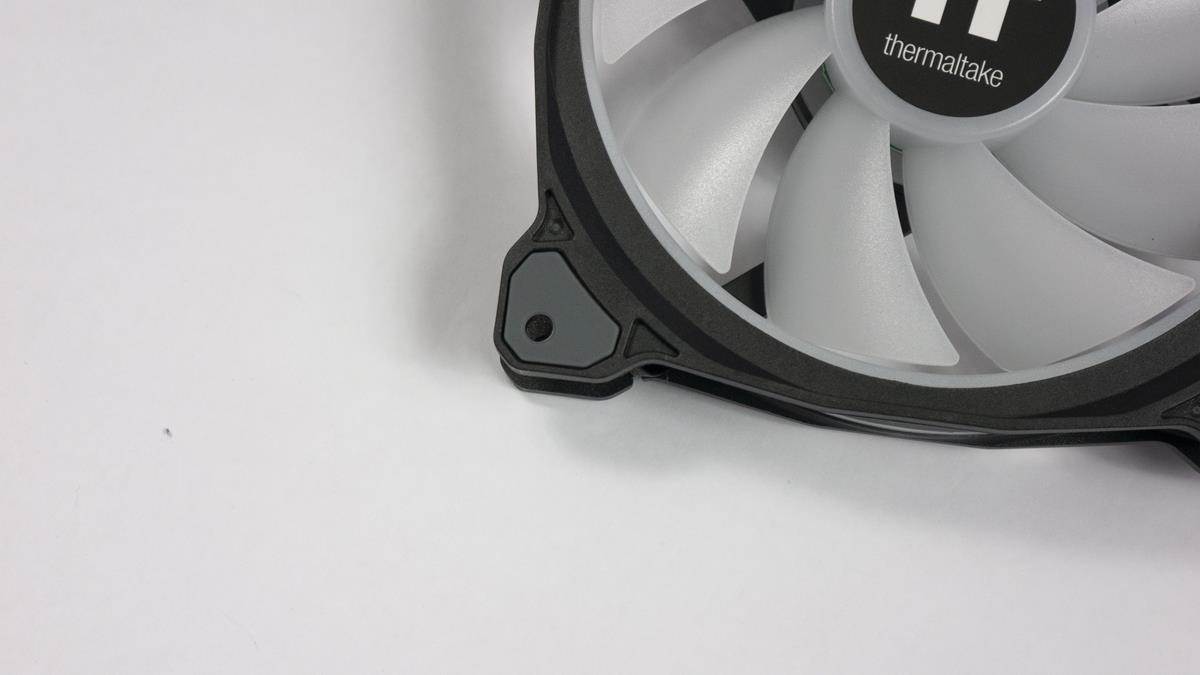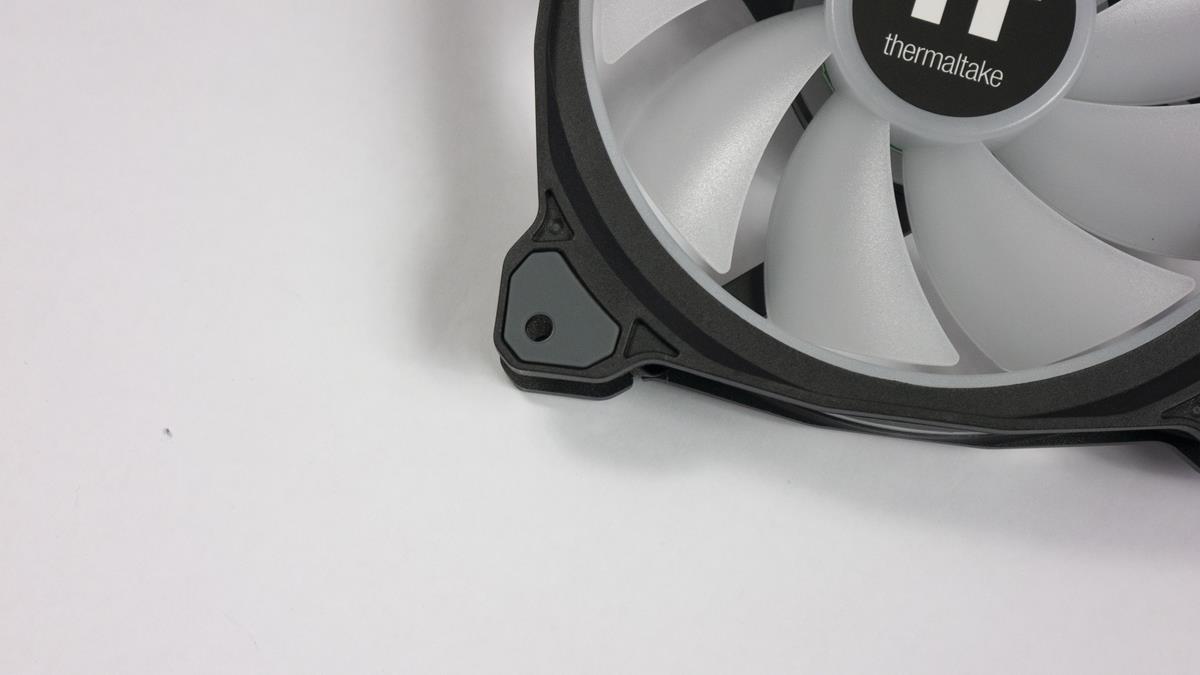 Not much going on around the backside of the fans. However, we can see the bigger outer ring from this angle which is where 12 individually controllable RGB LEDs can be found.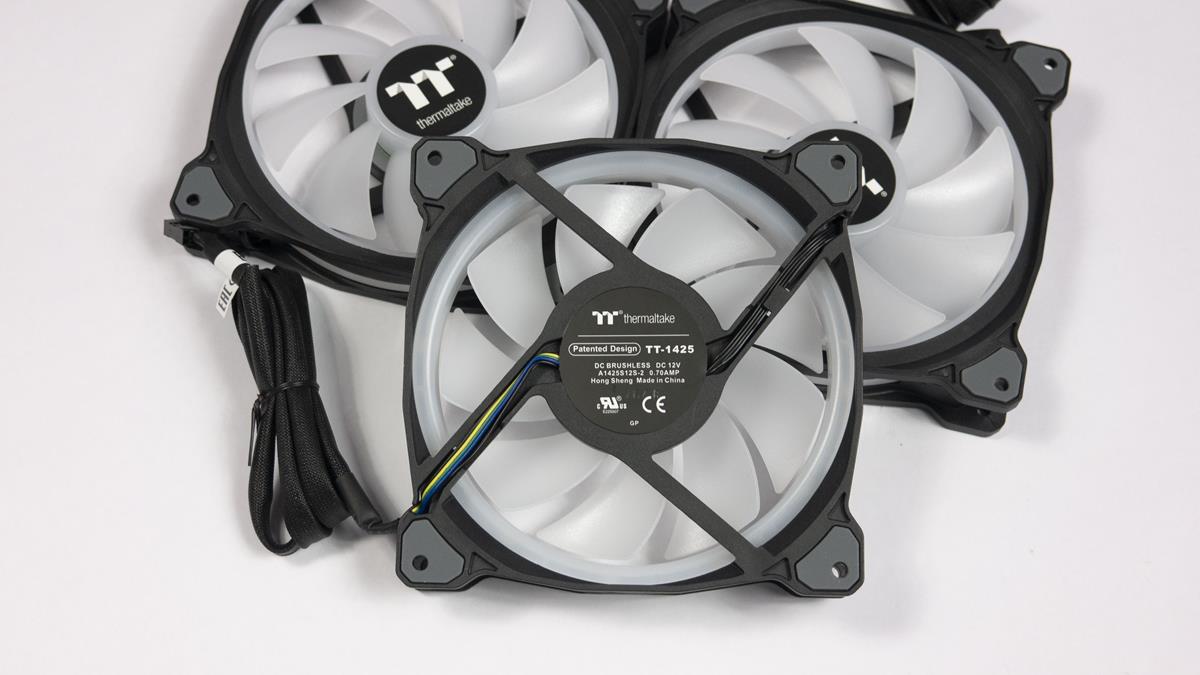 The cable for the fans has a rubberised sleeve on it and features a USB connector to plug into the included controller. The controller would then plug into a USB port on your motherboard and after downloading the software, you would be able to make full use of the fans.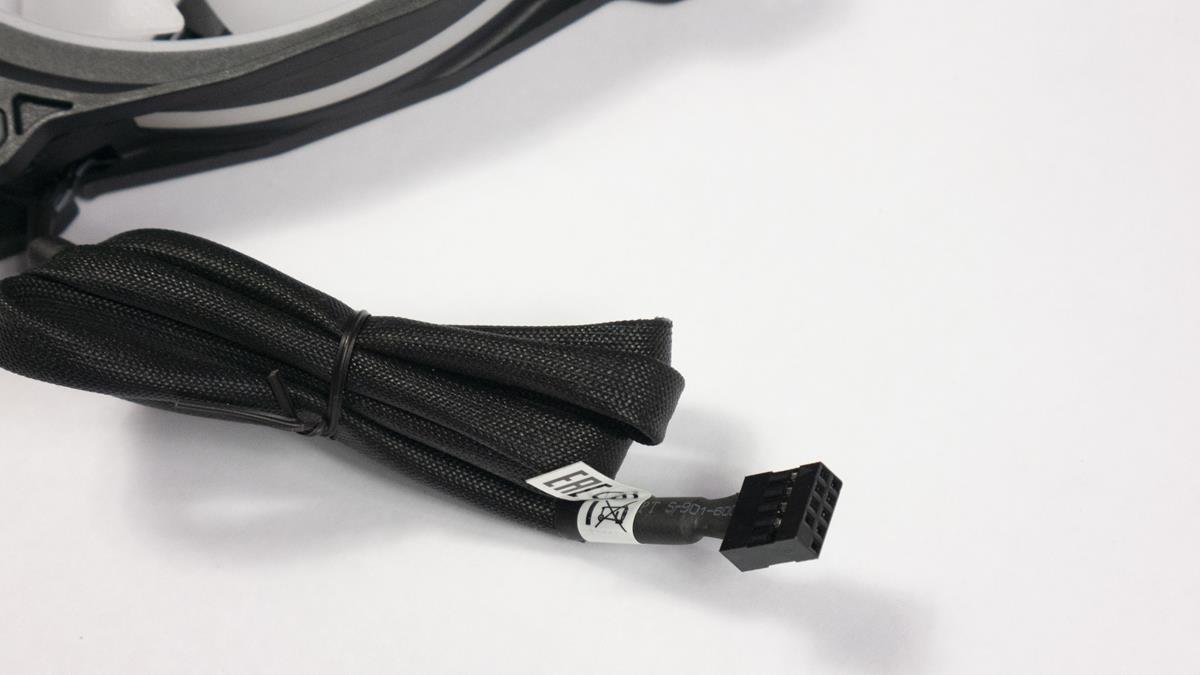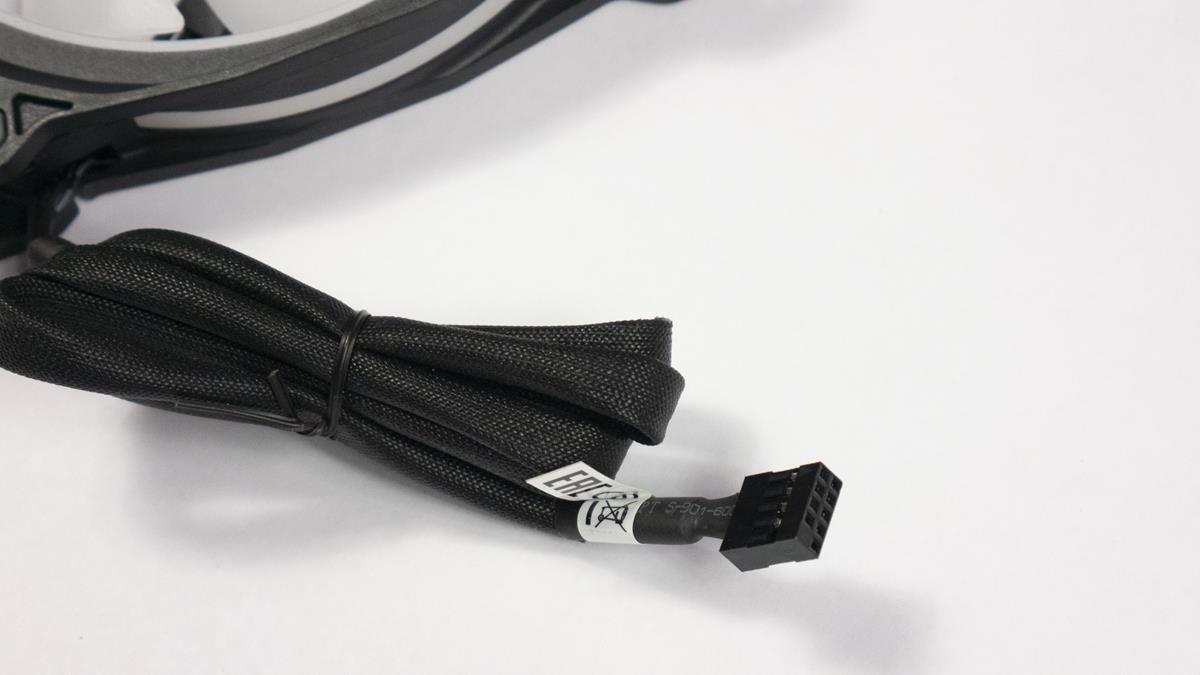 With the size of the controller box, I always wondered why they didn't make it a similar shape to a 2.5″ hard drive/SSD as this would then allow people to mount it in a hard drive bay. However, I am sure Thermaltake have their reasons for making it the size/shape that it is, just it's so close a 2.5″ SSD. Either way, it's not hard to tuck out of the way.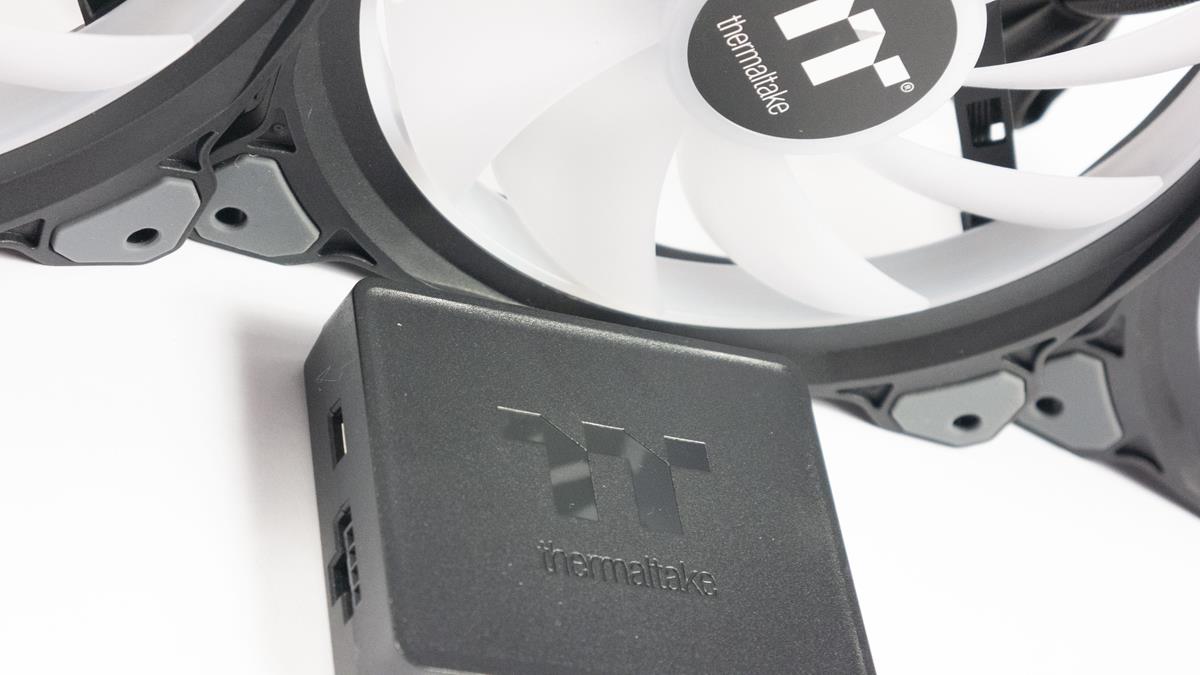 The controller box is fairly small and will allow you to plug in up to 5x Riing DUO fans at once.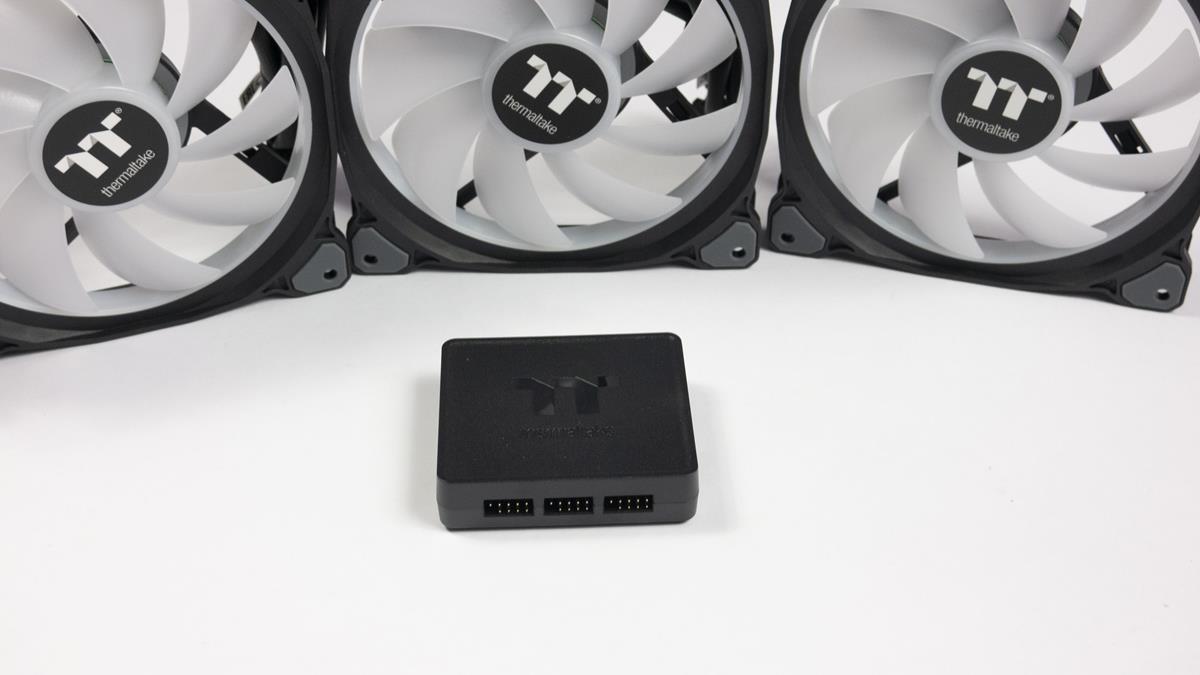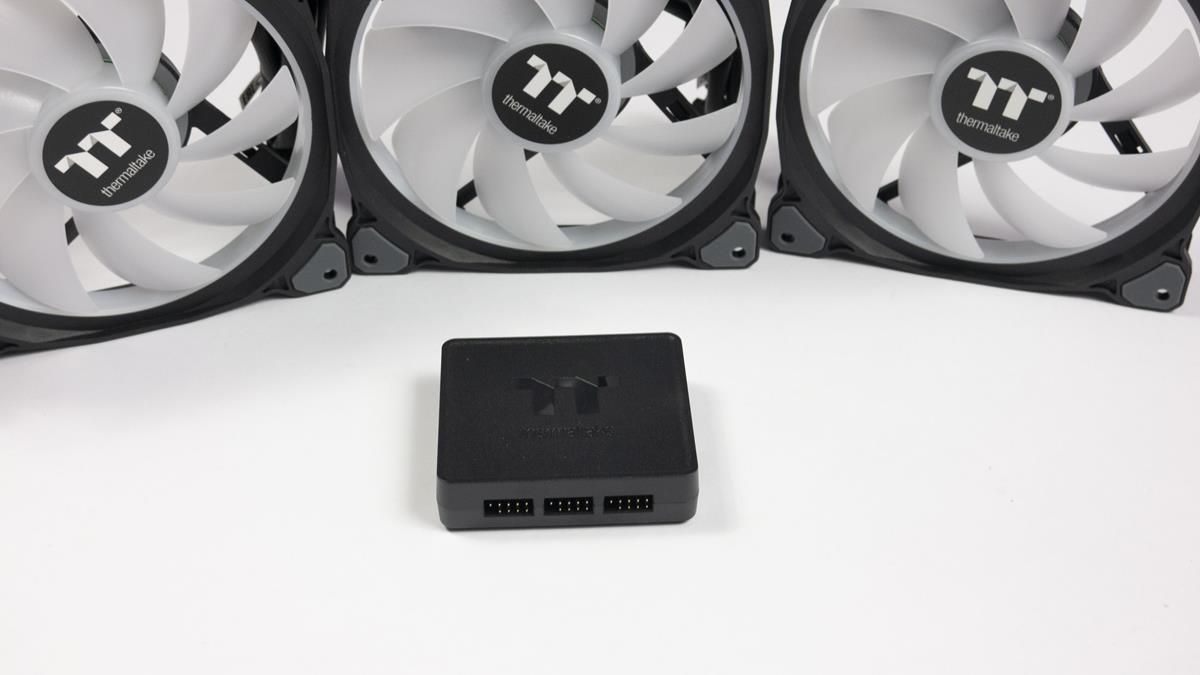 Flipping it over and you can see the numbers 1-5, this is where the fans plugin and you will always want to start with #1 and work your way numerically to #5.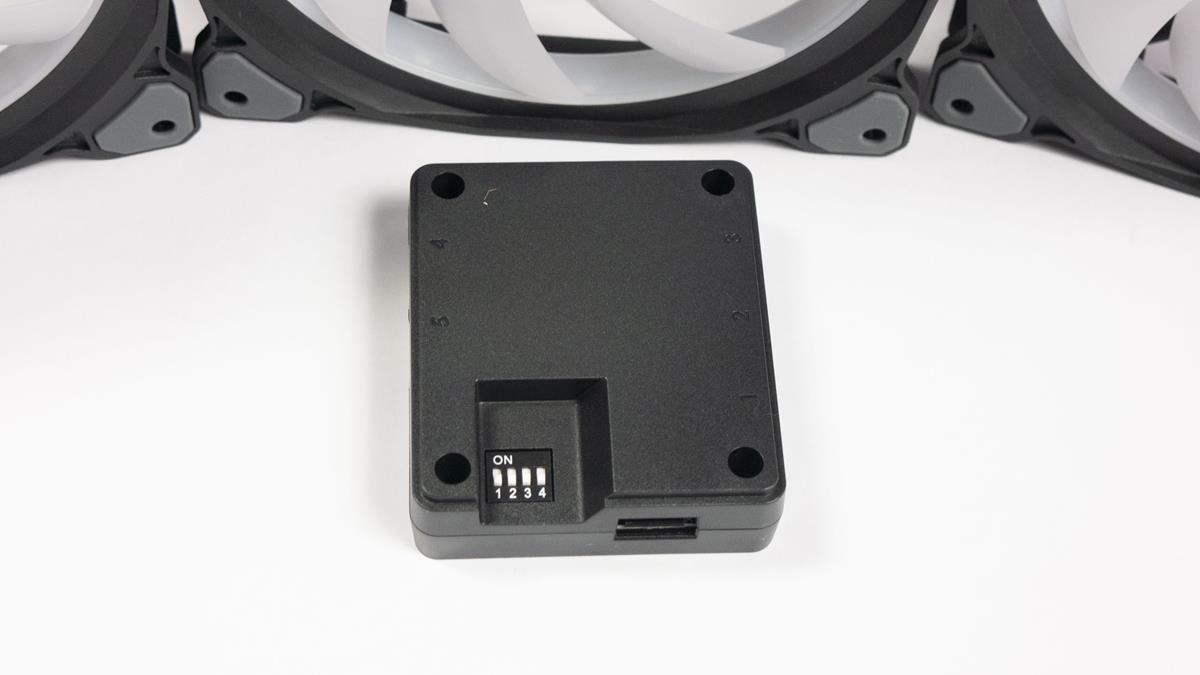 The small USB port is used to connect the controller to your motherboards USB port. The port on the right connects to a MOLEX connector from your power supply to give the controller and fans power.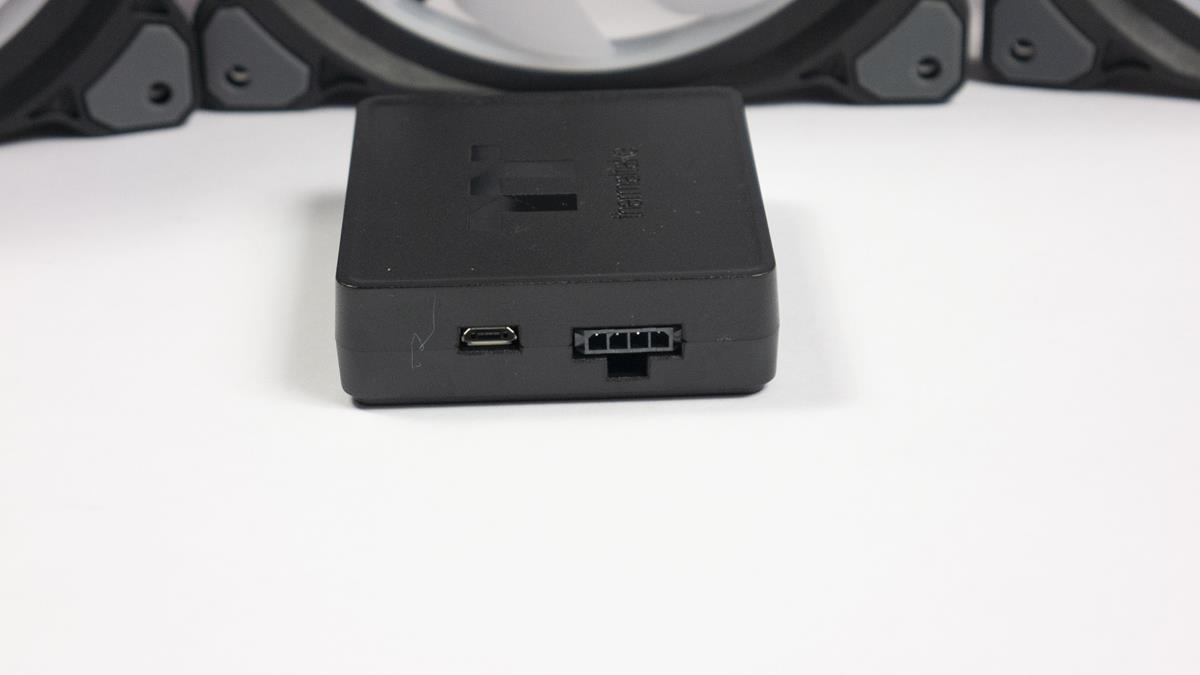 RGB Effects
If you head over to the PRODUCT PAGE you will be able to see a video on all included Light Modes. Below, you will see a few various photos of what the fans have to offer in terms of lighting. There are loads of effects and again, 18 individually controllable RGB LEDs. The outside ring is made up of 12 LEDs and the inside is 6. Not only can you control each LED individually, but you can also set the different rings to have different effects making the possibilities almost endless when it comes to the lighting the Riing DUO 14's have to offer.








Conclusion
To see what these fans were made off, I used them on a couple of AIO's I had around and compared to the stock fans of the AIO. In my testing, these fans knocked off a cool 3-6c on CPU temps VS that of the original stock fans. They are also a lot quieter than most AIO stock fans. While my testing wasn't overly extensive in this case, I can see what the fans have to offer. Most likely, these fans will be used for custom liquid cooling loops and will not be replacing any stocks fans so people will be looking for better performance from the start. If you're looking to build a top-end rig and want the fans to match, then these should be on your consideration list. While the price tag of £110 for 3x fans may seem like a lot to some, when you're building a high-end rig, this is not as bad as it seems.
The Riing DUO fans have a lot to offer both in terms of raw performance and aesthetics and they are easy to get installed. Being compatible with other ecosystems such as Razer Chroma and Amazon Alexa is also sure to come in handy for some. The High-Static pressure is what is going to make these good for use on radiators and the PWM nature of the fan gives you extra options to control them. All in all, Thermaltake have done a great job on another set of fans that will now add further options to their products catalogue.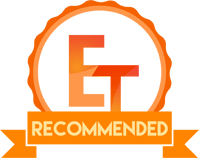 Many thanks to Thermaltake for sending in a sample of their Riing DUO 14 Radiator fans for this review.