Following on from our review on the Cherry MX-Board 3.0, today we will be taking a look at the MX-Board 6.0. Cherry are known for their professional grade keyboards that features their own Cherry MX mechanical switches. For those that don't know, they Cherry MX switches are the original mechanical switch, which comes in different variants that are helpful for a number of things such as gaming or typing, dependent on the switch type. Cherry switches are well known throughout the gaming and mechanical keyboard communities and while many have tried, they will never be properly duplicated.
As mentioned, today we have the MX-Board 6.0 up on the review block and our sample has Cherry MX Red switches in it. While most of Cherry's own keyboards look to be designed for a professional environment, the MX-Board 6.0 definitely has the looks of a "Gamers" keyboard and the Cherry Reds are well known as being some of the best gaming mechanical switches around. The MX-Board 6.0 also features a red LED backlighting, it also comes with a magnetic wrist rest and has my favourite gaming feature on a keyboard, the windows lock function. On first look, the MX-Board 6.0 may not look as flashy or fancy as a lot of other mechanical gaming keyboards, but does this really matter when it comes to overall performance? Well, there's only one way to find out.
The packaging is very minimalistic and just gives enough info for users to know they, in fact, have a CHERRY MX-Board 6.0.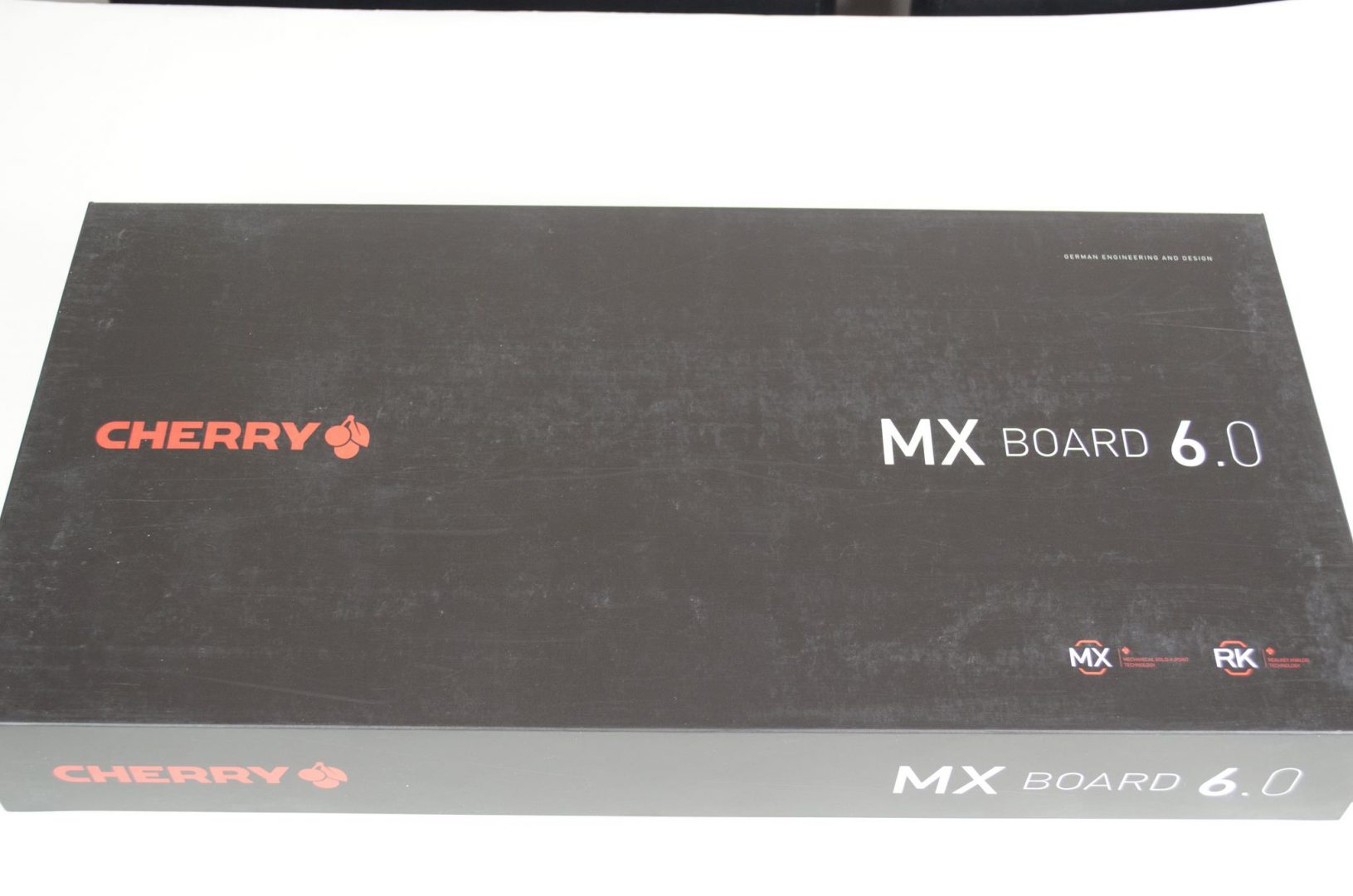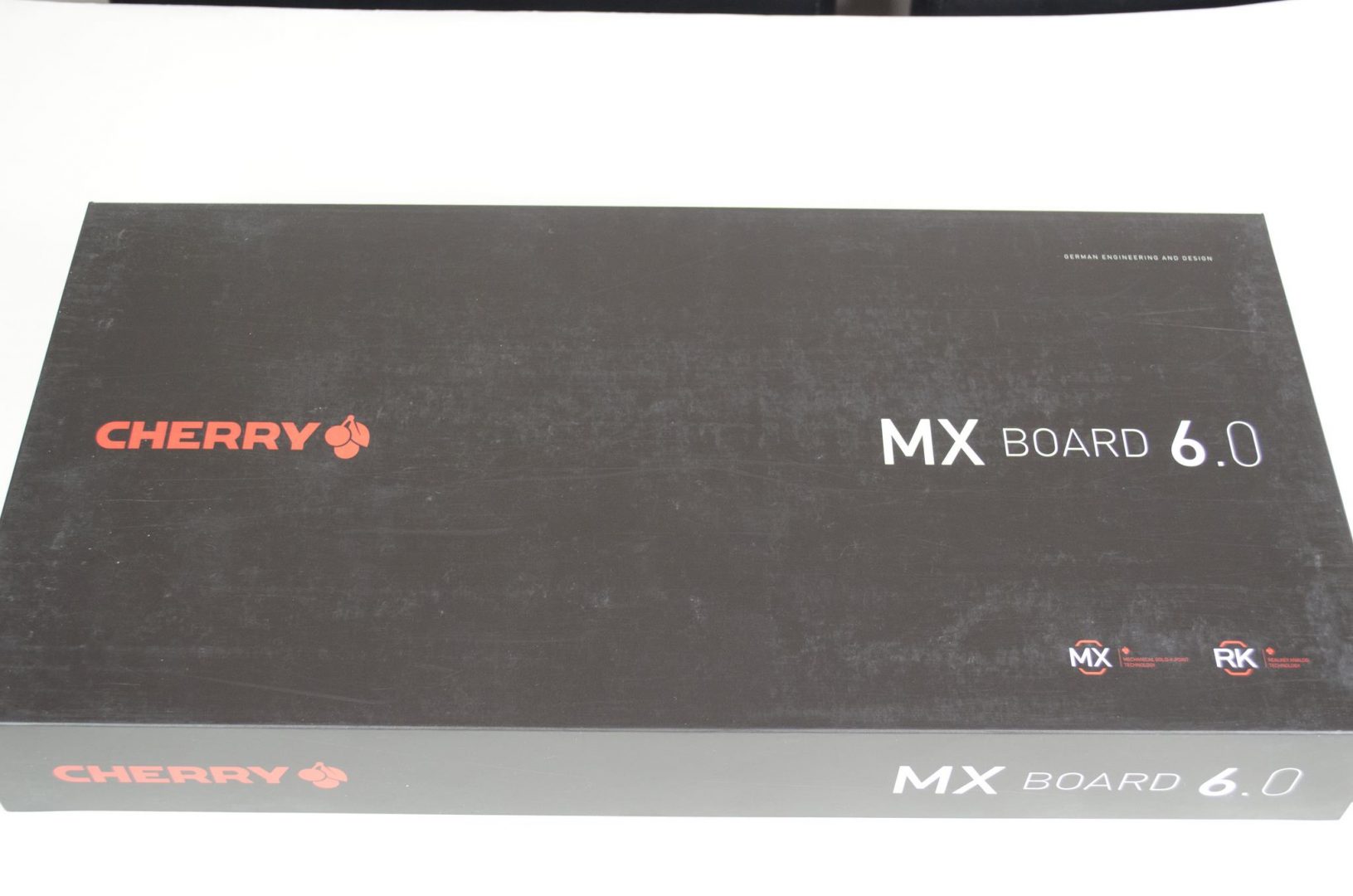 Inside the box, the keyboard comes inside a plastic protective bag, which is also inside of a nice soft touch protective pouch to ensure the keyboard gets to you in perfect condition.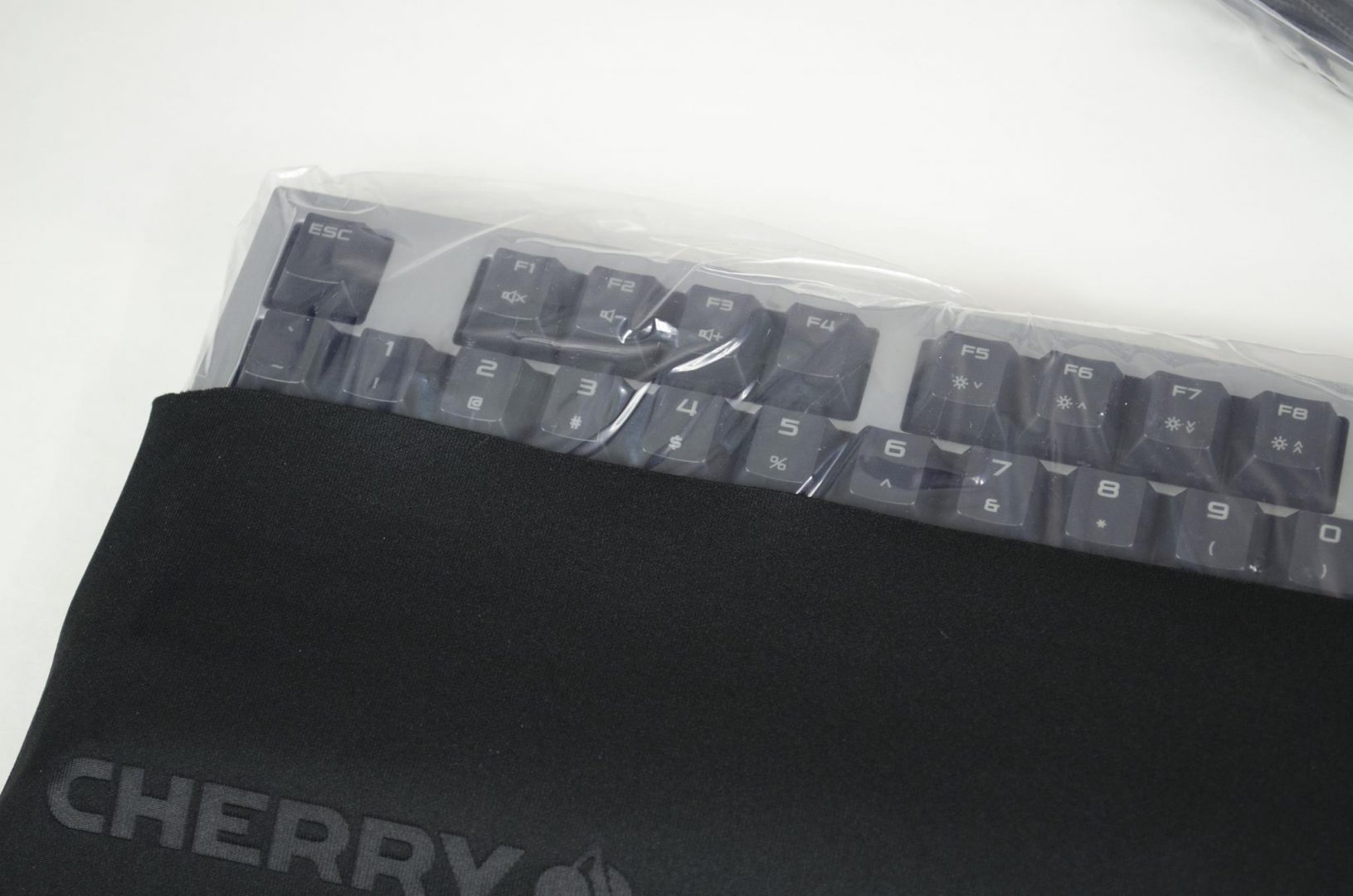 Additional Details
| | |
| --- | --- |
| Pure speed: | The world's fastest keyboard – with CHERRY MX and CHERRY RK |
| Mechanics: | CHERRY MX RED – Gold Crosspoint precision keyswitch for all keys »Made in Germany« |
| Pure design: | Aluminium housing with sanded finish and grease resistant coating |
| Electrics: | CHERRY RealKey technology – fully analog signal processing |
| Full-N-Key rollover: | All keyswitches are read simultaneously |
| 100% anti-ghosting: | No inputting errors |
One of the first things I noticed about the MX-Board 6.0 is it has a more normal and professional look to it. Too many times do we see "Gaming" keyboards go over the top with funky designs and loads of RGB LEDs, it's always nice to see a nice and simple design on a gaming keyboard. The outside casing is a nice light grey which looks very good with the black keys, again very basic and professional look to it which is nice.
As mentioned, it also comes with a magnetic wrist rest which is easily placed on or taken off the keyboard. Most detachable wrist rests I have seen feature some sort of plastic clip, which over time can break. Or, in my case can be snapped off by children so it's nice to see a magnetic one, should help it last a bit longer!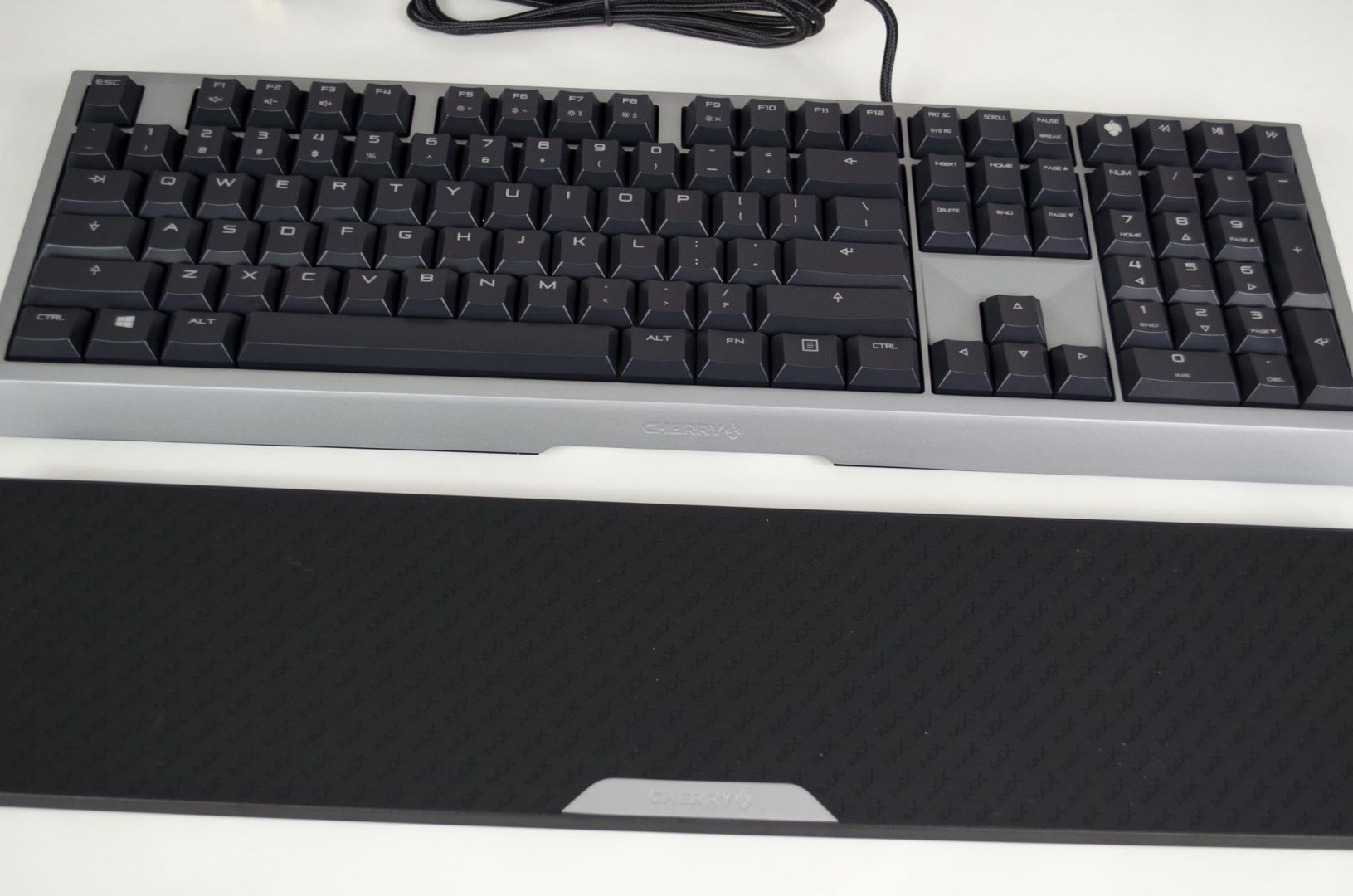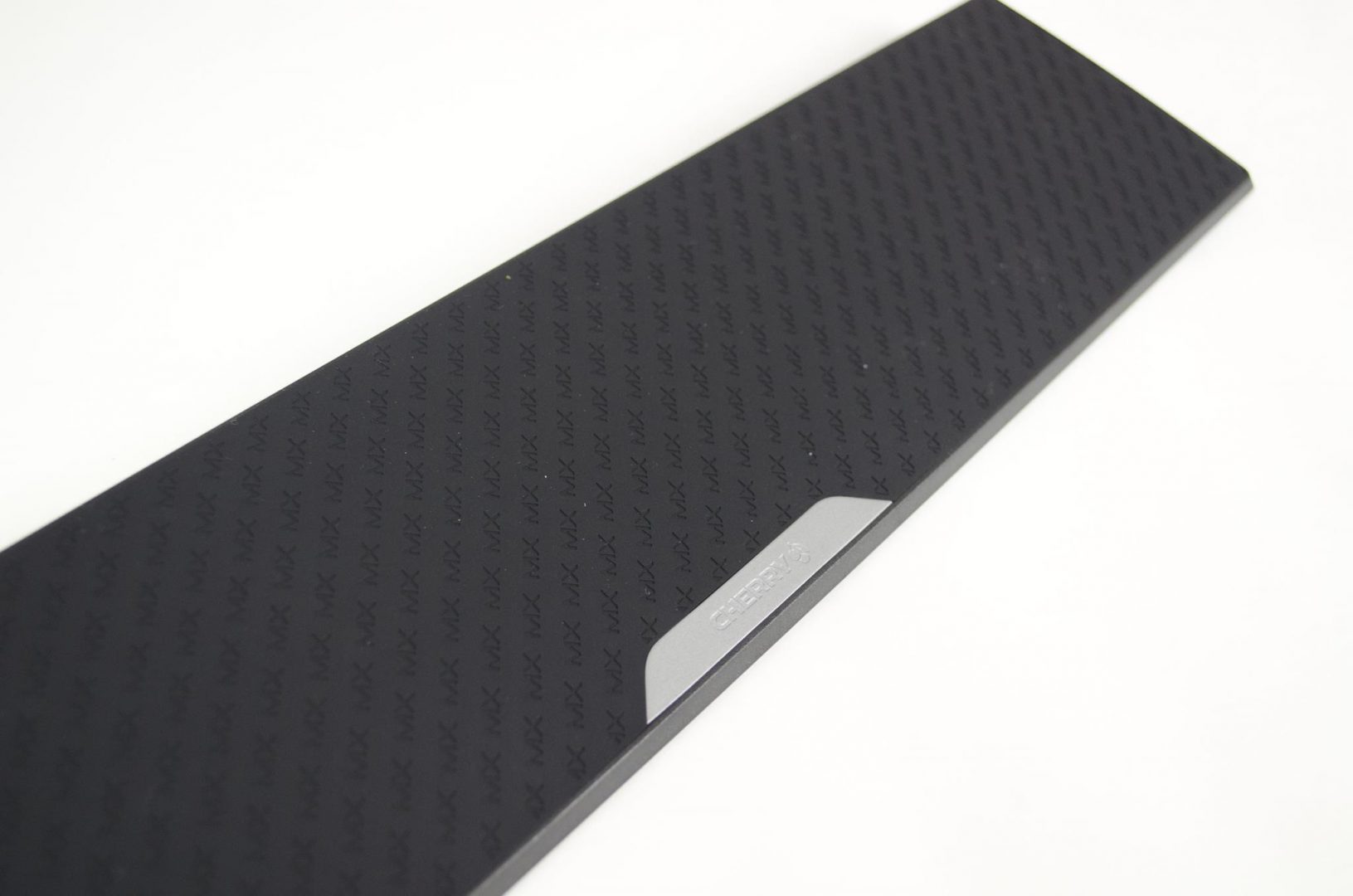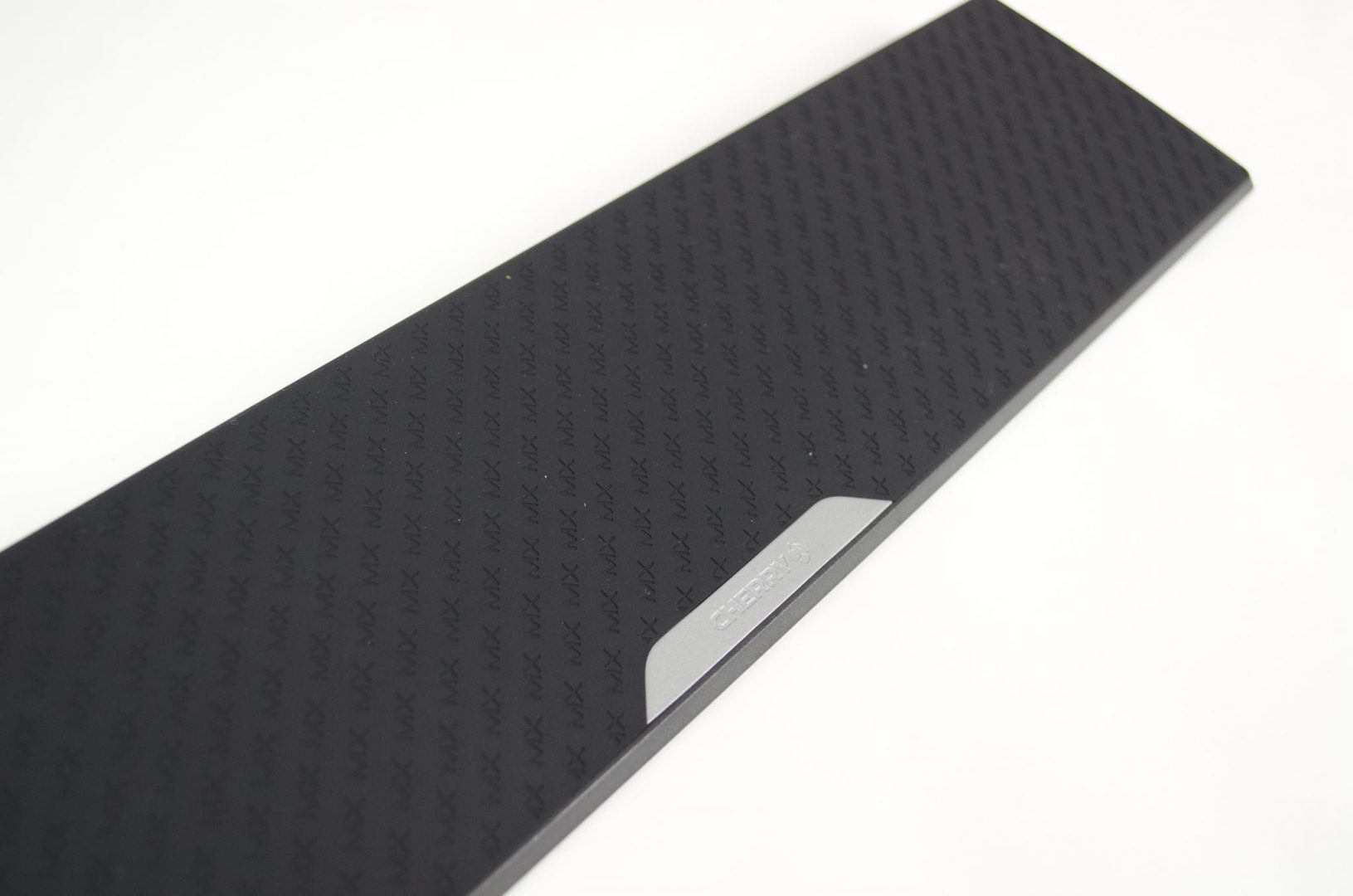 There are no extra media or Macro keys on the MX-Board 6.0. However, it still includes the 12 double function keys that will let you control your volume and brightness of the keyboard among other things. You'll also notice the "Cherry" key which is what allows you to enable the Win Lock mode which will lock the windows key so you won't have your game minimized in the heat of battle, should you hit the windows key on accident. What's even better is there is no need for software to utilize any of these keys, they come as standard settings on the keyboard.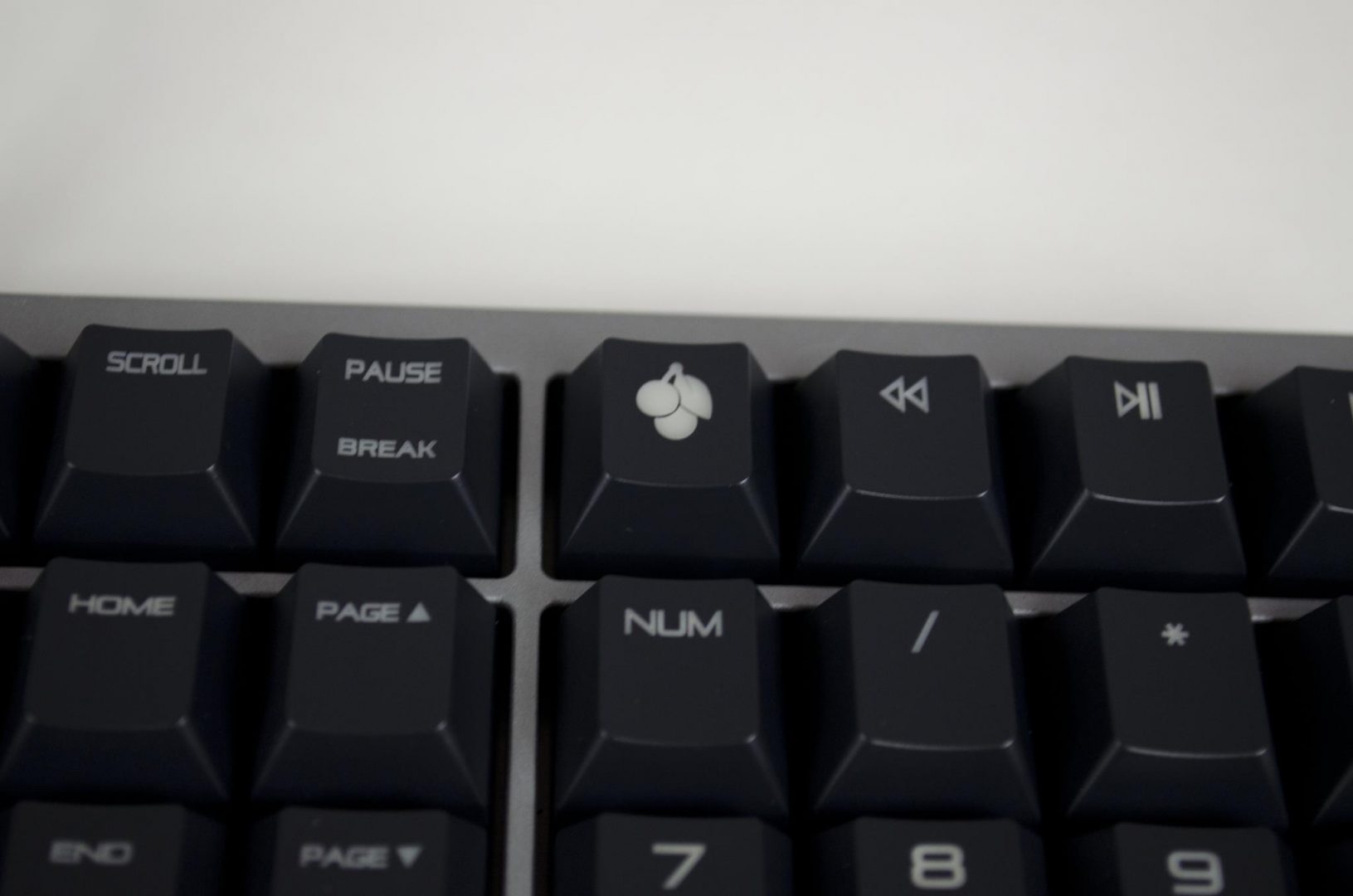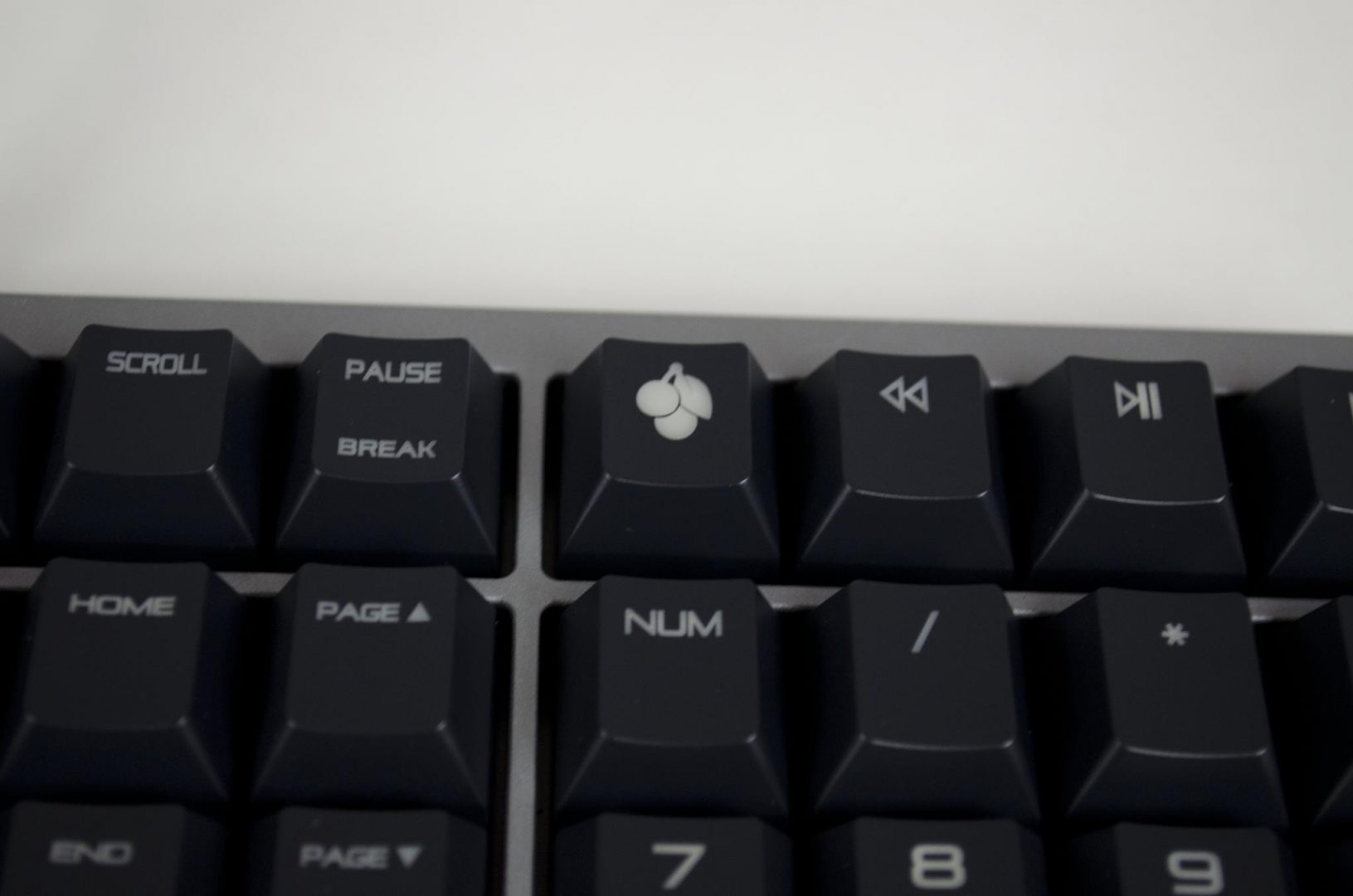 The Cherry MX-Board 6.0 features the Cherry RK or Real Key technology. Simply put, this allows the keyboard to transmit every keystroke to the PC within a millisecond, even if you hit them all at the same time. This is taking N-Key rollover / Anti-ghosting to totally new and awesome levels. While some users may not benefit at all from being able to hit every key at the same time and having them register near instant, gamer's will make great use of this feature and it is something that has become greatly important in the gaming community.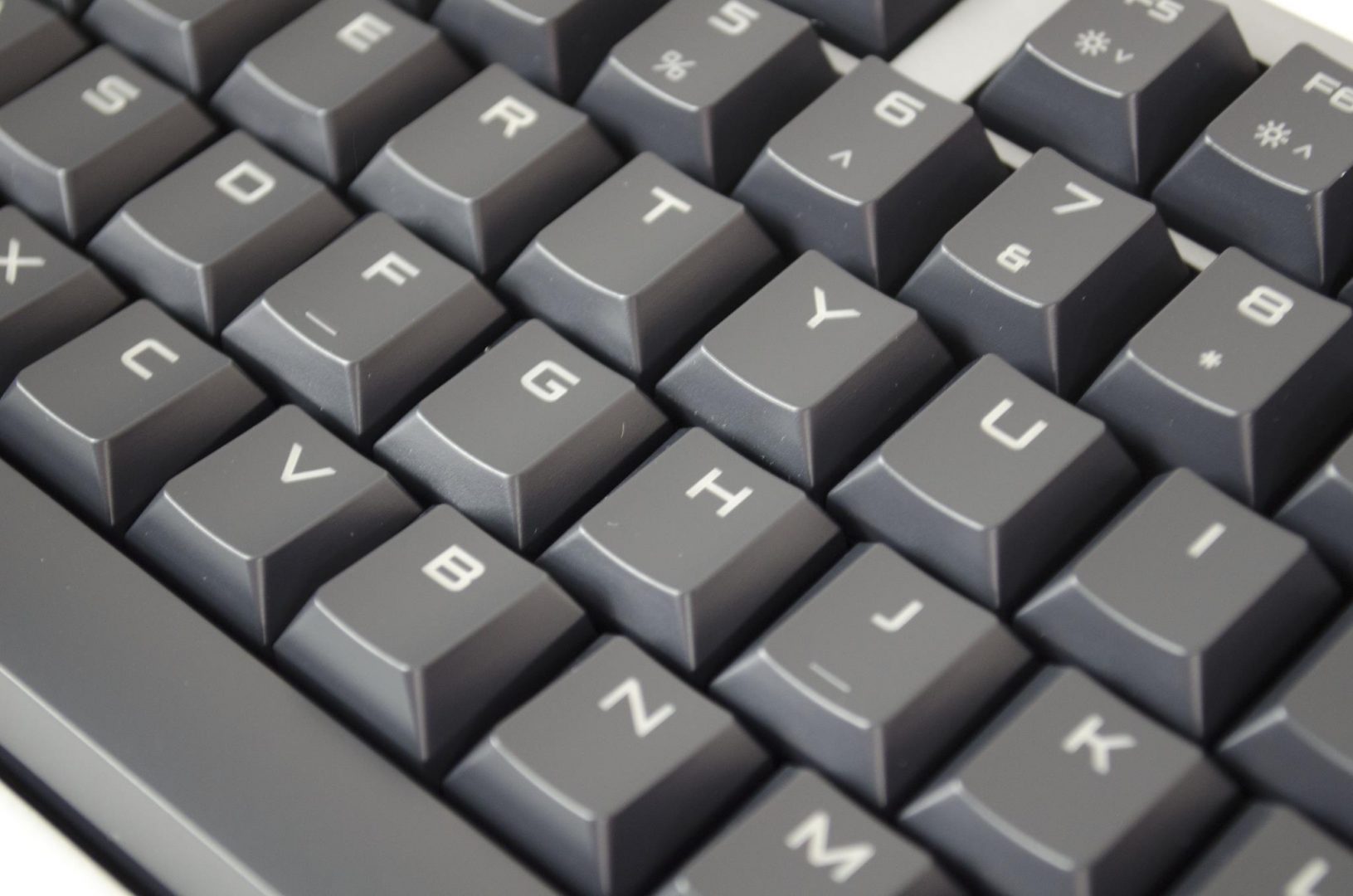 All of the keys have their markings laser etched to allow for the backlighting to shine through.
Flipping the keyboard over and having a look at the underside, there is a nice Cherry sticker which looks kind of like a COA sticker.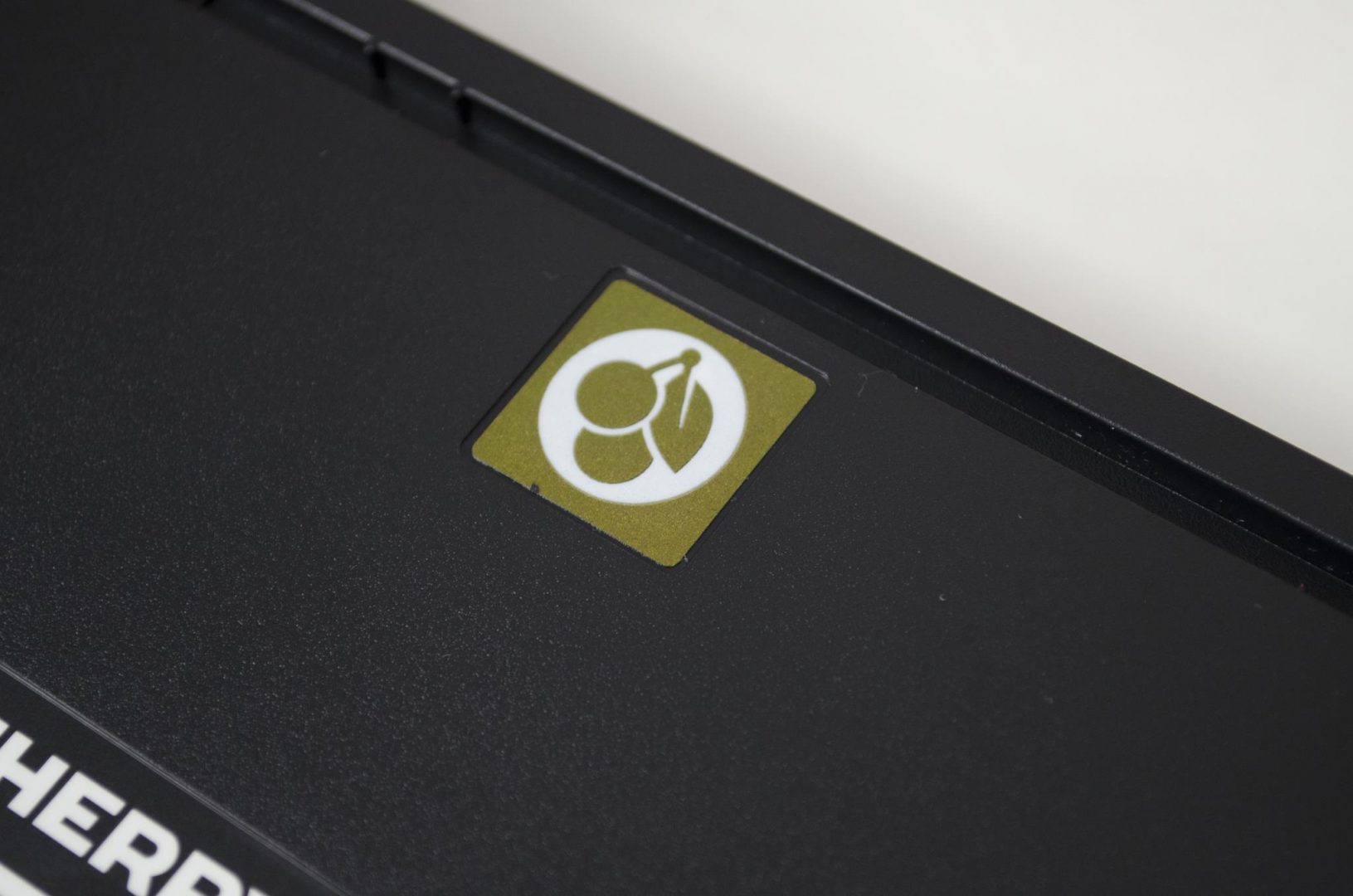 For those looking for better ergonomics, there is a pair of feet that can be flipped up to raise the topside of the keyboard ever so slightly to make it more comfortable for some and easier to type on.  There is also a nice space running across the top here to allow you to manage the cable and get it sticking out the correct side of the keyboard for your desk setup.
One thing worth noting, the USB cable looks like it could be removable but it's not, I repeat, IT IS NOT REMOVABLE. Do not tug or pull on this in any way or you may risk damage if you do.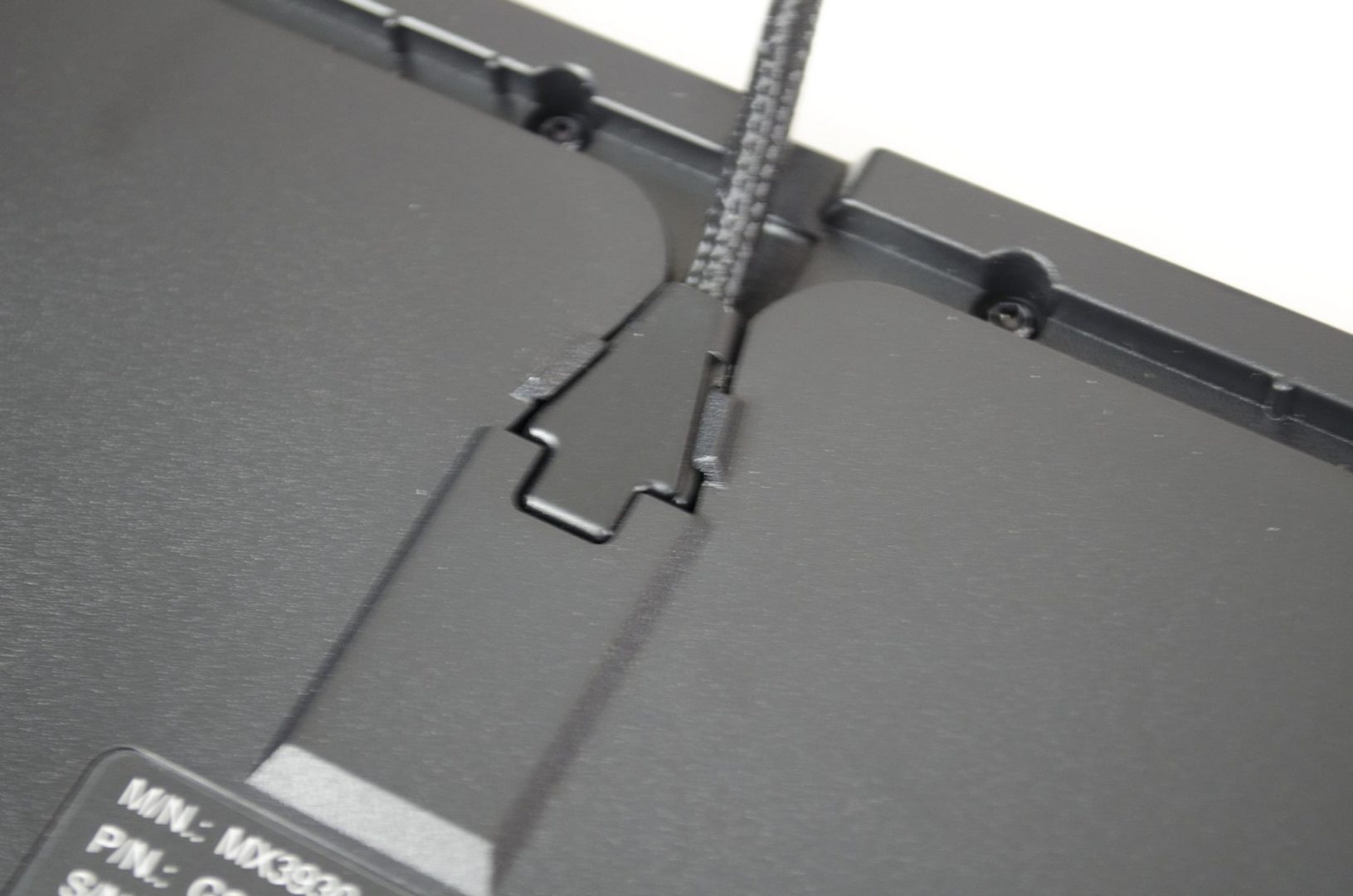 The cable is of the braided nature, something which most people prefer these days, if nothing else it does help to keep that quality and professional feel to the MX-Board 6.0.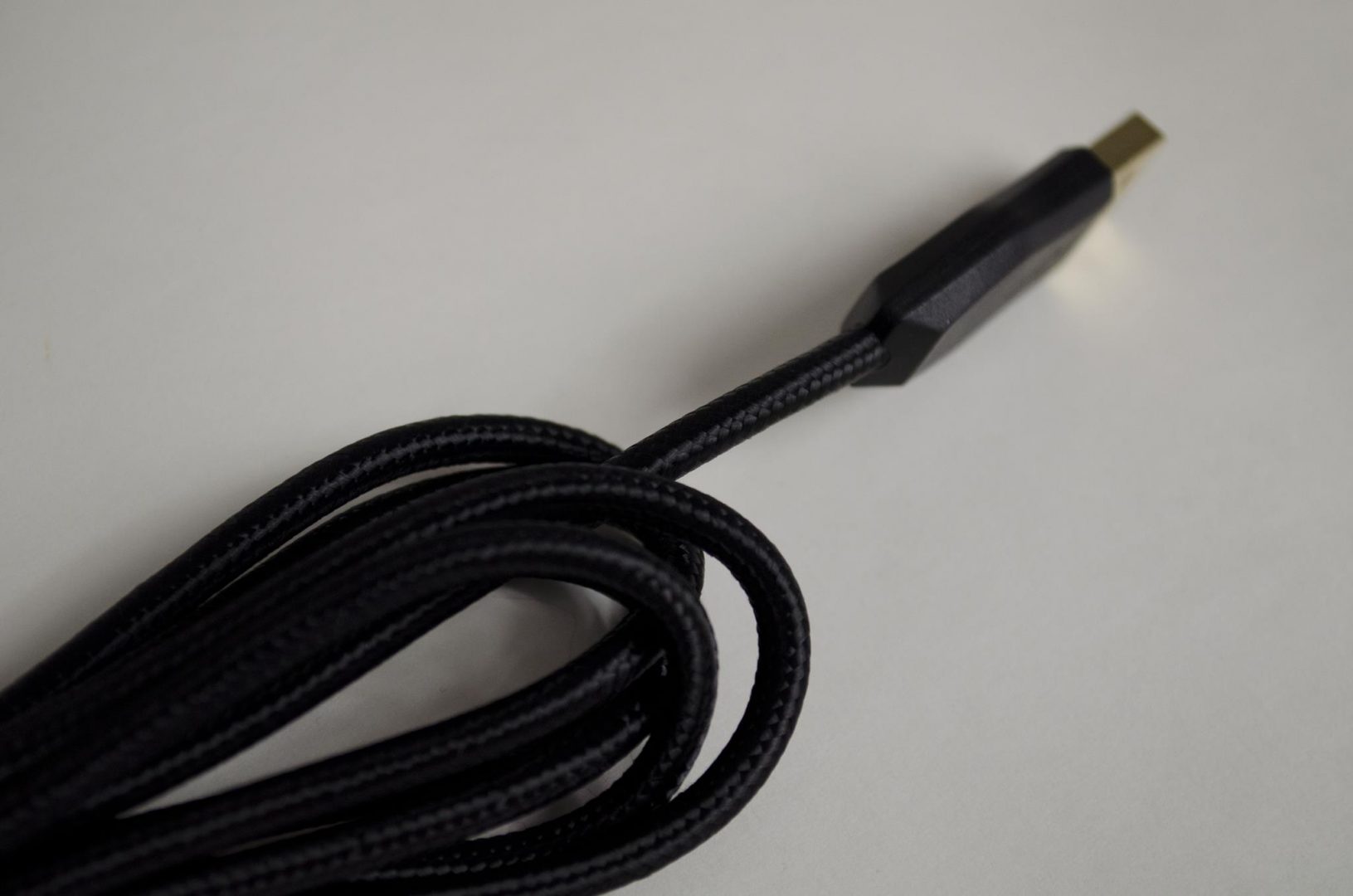 As mentioned, the MX-Board 6.0 features red backlit keys, some of which can actually turn blue to let you know their function has been turned on. It would have been nice to see all the keys be able to also turn blue but I am guessing this helped to keep down on costs a little bit if nothing else. While the images below may not show it, this is one of the brightest backlighting I have ever seen on a keyboard, though it can, of course, be turned down to a very subtle backlighting should you chose.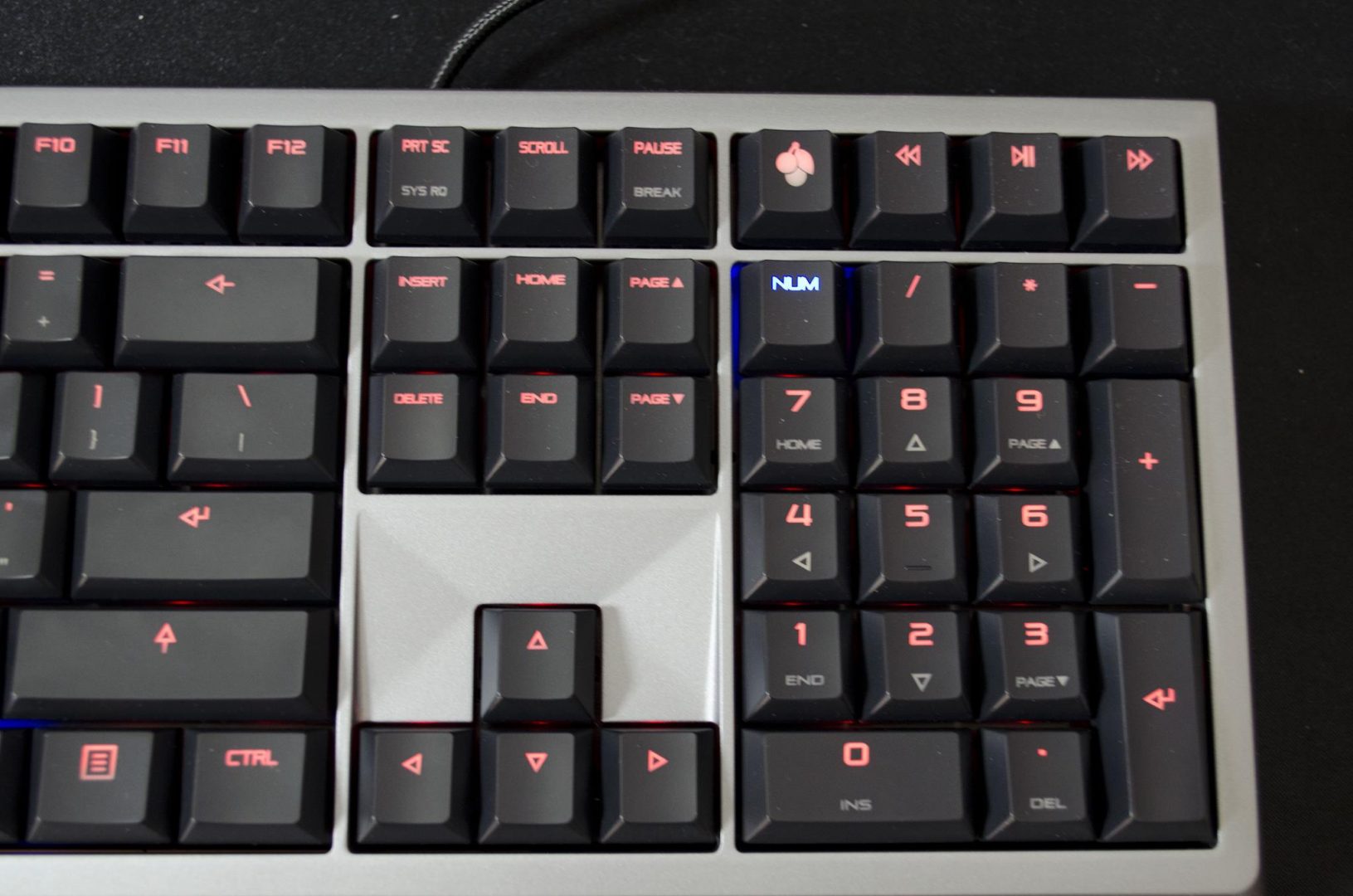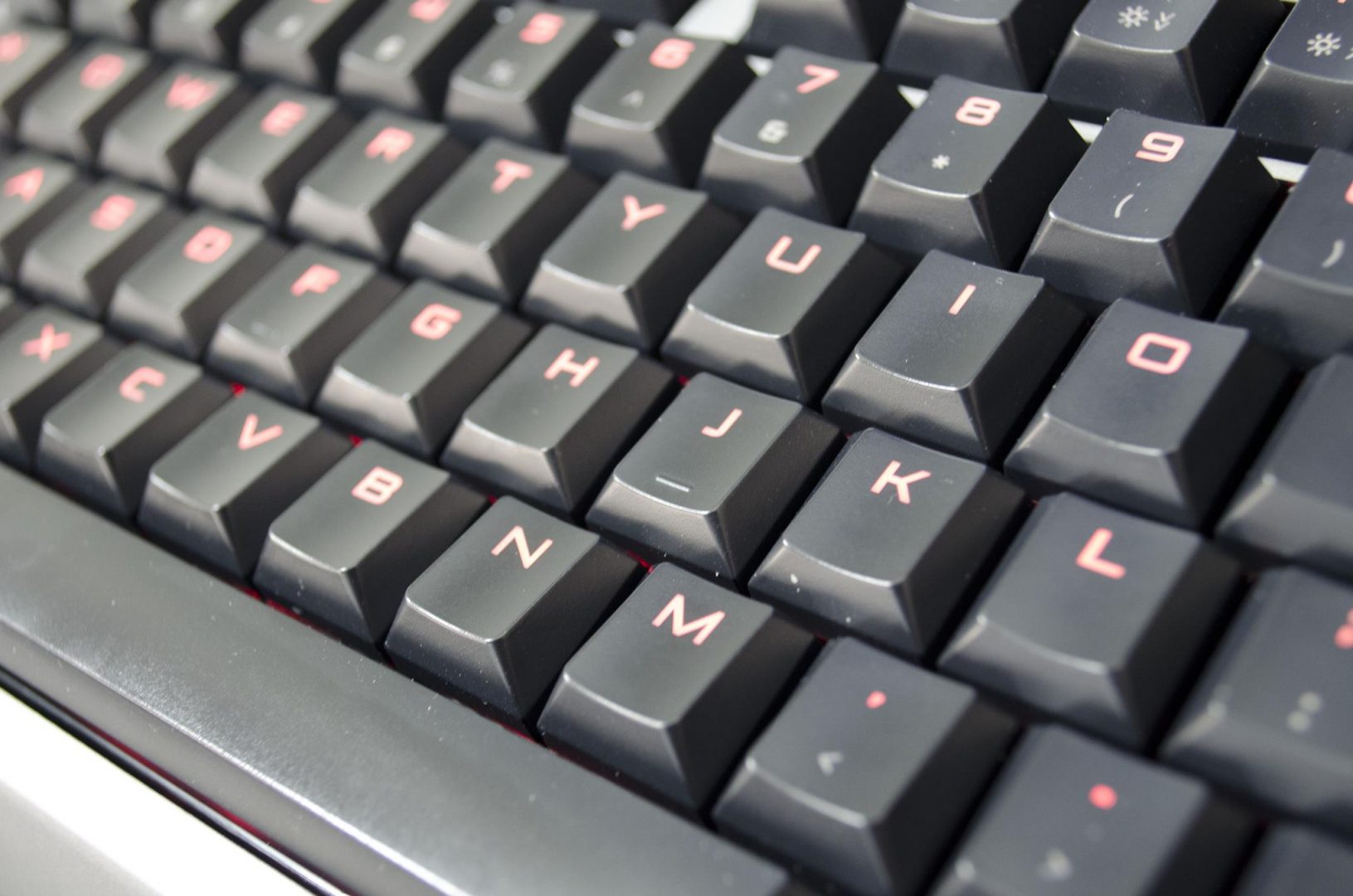 Each key features a Cherry MX Red switch and has it's on individual backlighting. Cherry have also gone with a black casing on their switches, whereas we have seen some companies include a clear casing to allow for better lighting. However, Cherry's decision has not cost them any brightness at all!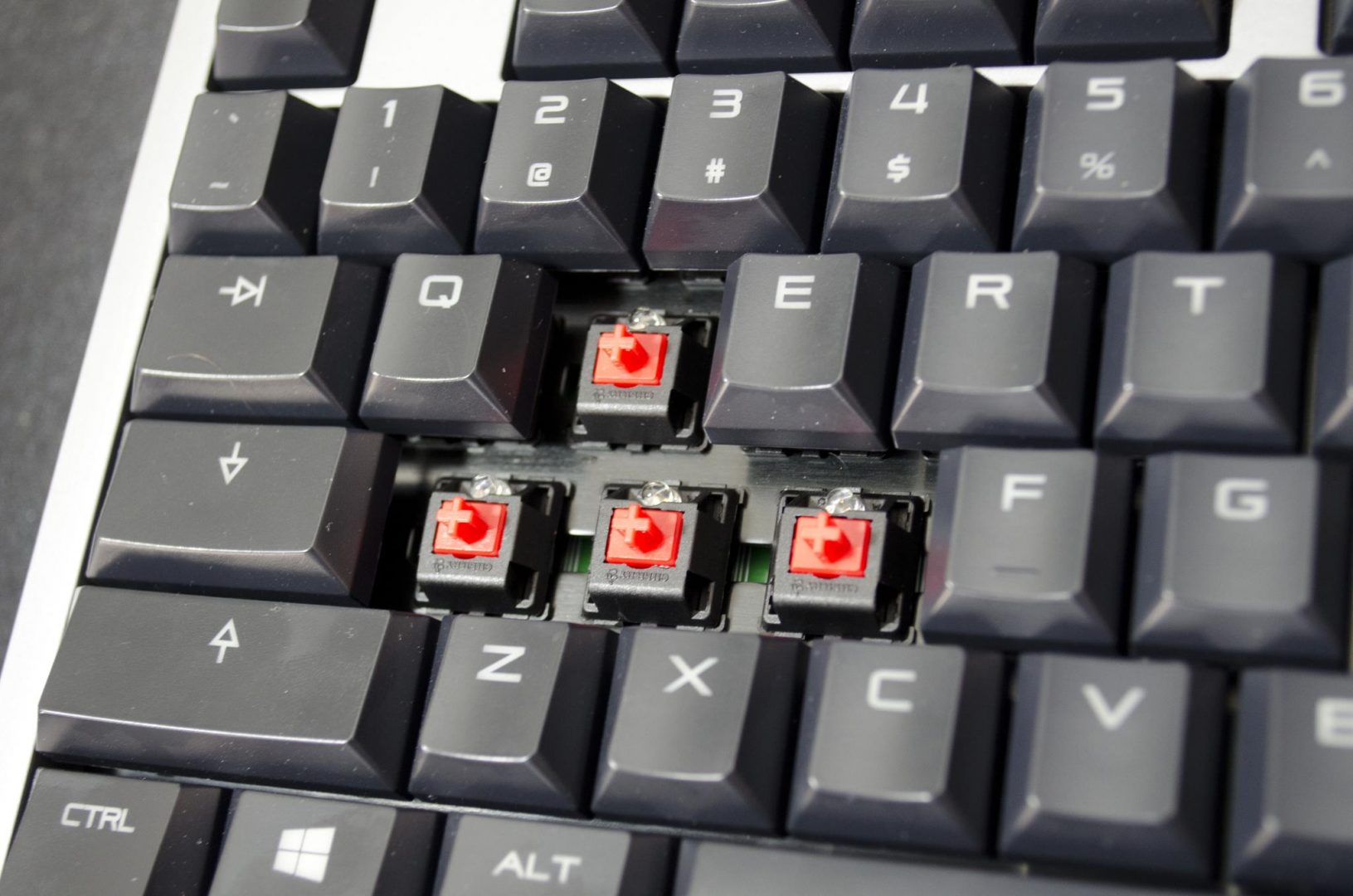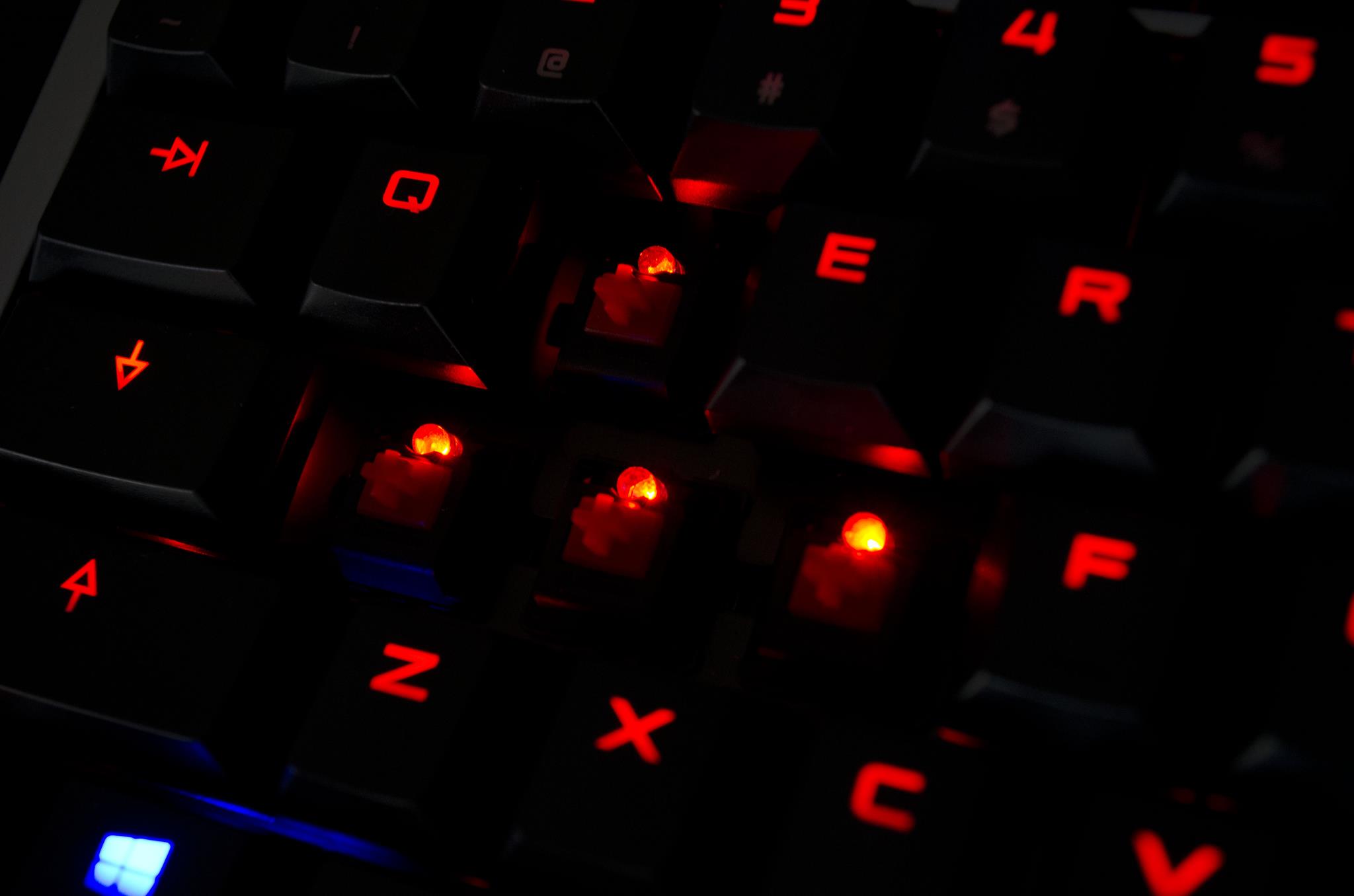 Gaming
While the MX-Board 6.0 is not packed with gaming feature, it does have the Windows lock option which I feel is one of the most important features of a gaming keyboard. Aside from this, it is a pretty standard keyboard that offers amazing performance. Chery has shown us you don't need fancy macro keys or RGB LEDs to have a top of the line gaming keyboard. The biggest aid to the MX-Board 6.0's performance is the Cherry RK or real key technology. This technology pretty much lets you mash all the buttons on the keyboard at the same time and have the registered within a millisecond. To test this feature, I literally opened up notepad and pressed on as many keys as possible. While I have used plenty of keyboards with N-Key rollover before, I was quite amazed at the results as all the keys I pressed registered at the same time, which felt as if it was instantly after I pressed them. This is something that will benefit many gamers and can give them the hand up vs their opponent in battle. This also means that single keystrokes are registered almost instantly which can also give you the drop on your enemies. This feature held up during all my testing and really made the transition between keystrokes feel really fluent.
Personal,
The day to day performance of the MX-Board 6.0 is equally as nice. Typing on the keyboard is a real joy thanks to the Cherry MX red switches. The red switches offer a great transition from gaming to typing and back again and truly are an amazing all around switch. Again, Cherry's RK technology comes into play. Sometimes when I am typing, I seem to get ahead of myself and my fingers can't keep up with my brain, however, I didn't have this issue as much when using the MX-Board 6.0. I am used to Cherry red switches so there was no real break in period for me and maybe it was just a coincidence, but I did seem to notice a bit smoother typing experience.
The Cherry MX-Board 6.0 is expertly crafted and not only does it offer amazing performance, it does it in an aesthetically pleasing matter. Trading in gimmicks and features for raw performance, Cherry has done a great job at allowing the MX-Board 6.0 to offer the best performance from a gaming keyboard possible. While I can't lie, I did miss some of my gimmicky gamer features, such as RGB LEDs, there really is no denying how good this keyboard is and it just goes to show that we don't need a load of features on a gaming keyboard for it to be great.
Performance
This is the most important part of any gaming based keyboard and Cherry have done an amazing job. The Cherry RK functionality is a true testament to the dedication Cherry have put in over the years to helping craft the best gaming keyboards we have seen. The Cherry MX Red switches are known to be one of the best gaming switches and are featured in loads of keyboards from a many of different manufacturers. What's great is Cherry were able to take this one step further with their RK technology and somehow improve on something that was already known as the best. The raw performance the MX-Board 6.0 is astounding and as long as you are not bothered by it not having a crazy amount of features, then you will be hard pressed to find another keyboard that performs equally as well.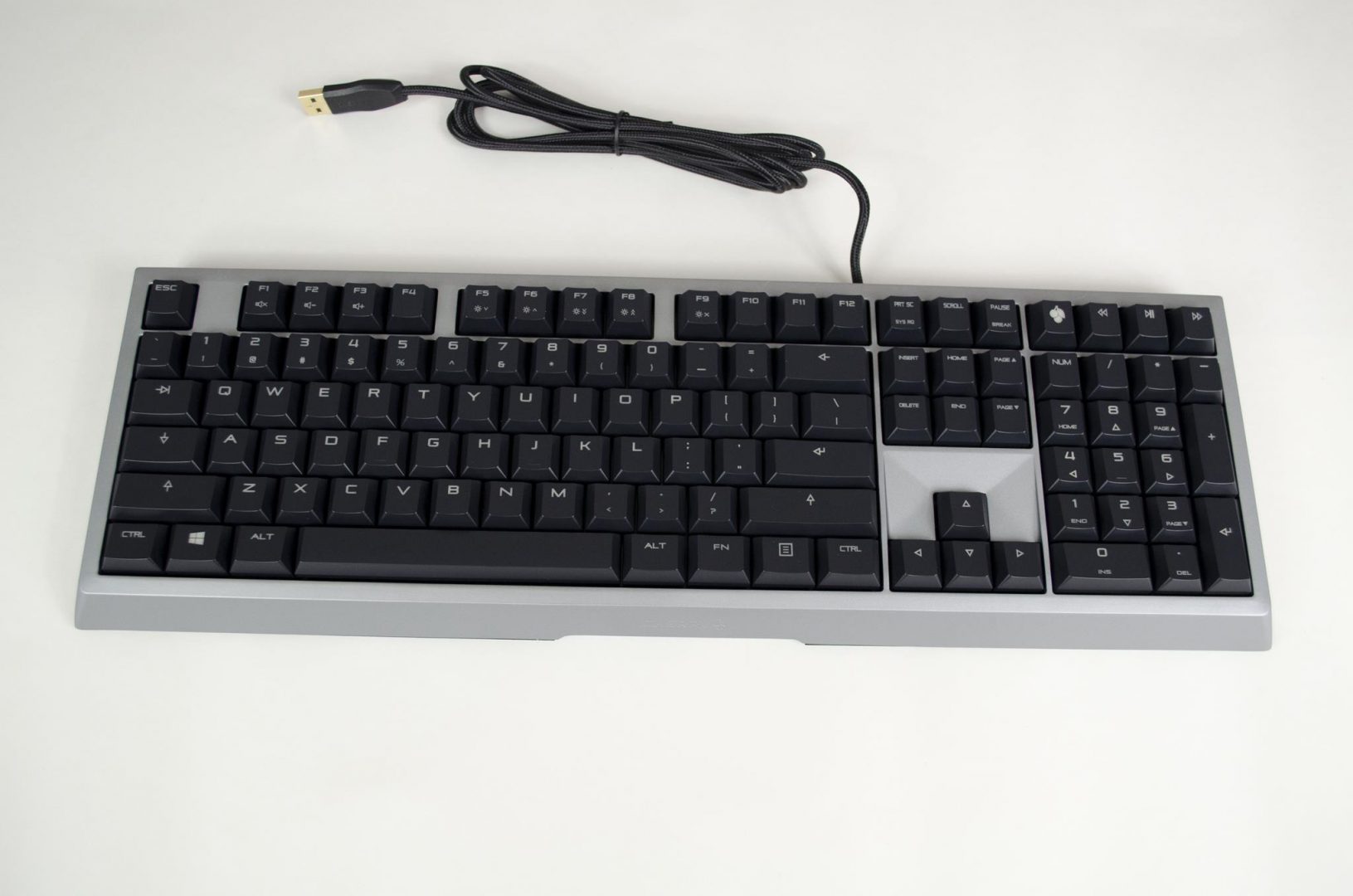 Design
Cherry went with a more elegant and professional looking design for their MX-Board 6.0 which worked out great in my opinion. There are no flashy features, extra buttons or crazy design, just a simple looking keyboard that performs amazingly. From a purely aesthetic standpoint, I would have to say my favourite design feature is the magnetic wrist rest. A lot of detachable wrist rests feature some sort of plastic clips and I have personally fallen victim to these breaking, which ultimately ends up in the wrist rest not being able to be attached properly, which can be a pain. Cherry's magnetic solution will alleviate this issue. Aesthetics aside, this keyboard is compromised of top grade components and the fact that Cherry has found a way to up the performance of their own Cherry Red switches is something that is just fantastic to see.
Value
The price tag is coming in around the £150 mark which definitely makes it one of the most expensive keyboards on the market which will put some people off. Some will feel this is too much for a keyboard period while others will feel it is too much for a keyboard that lacks an abundance of features. What those people will be missing out on is the raw performance that the MX-Board 6.0 has to offer that is currently unrivalled. If you want the best of the best, you pay for it and Cherry have gone ahead and offered it to you in a very professional looking package.
Cherry switches are known to be the best of the best so it should come as no real surprise that their own MX-Board 6.0 keyboard is the best of the best. While it may not be chalk full of extra features and macro keys, there is no denying that absolute performance it has to offer. The MX-Board 6.0 is by far one of the best keyboards I have ever had the pleasure of testing and the professional look to it is a welcome change over other flashy gamer keyboards.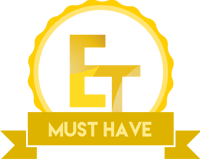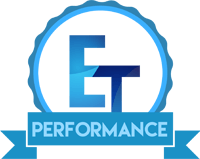 Major thanks to Cherry for sending in their MX-Board 6.0 for review!