Today, we will be taking a look at the ASUS Strix Nvidia Geforce GTX 1060 Graphics card. This is our second graphics card on review here at Enos Tech and we couldn't be more excited to start getting into some of the nicer hardware. The ASUS Strix 1060 features AURA RGB lighting which will allow users the ultimate experience for customizing the LEDs. The fun doesn't stop there, ASUS have also gone and included some extra 4-pin fan headers right on the GPU to connect up to system fans to help allow for the best in thermal performance. The STRIX 1060 also comes VR-ready thanks to its VR-friendly HDMI ports and 6GB or GDDR5 RAM. Boasting a boost clock of 1873 MHz in OC, the STRIX 1060 is sure to handle most anything you can throw at it!
As we saw with the MSI GTX 1070, the Pascal-based cards are throwing out some serious performance with less power requirements. Also, ASUS has gone with the current fad of "RGB all of the things" which seems to be hit or miss with some. Me, I love it as those looking to utilize LEDs can do so with ease and it will also allow you room down the road to change your colour scheme. The STRIX GTX 1060 also features a 3-fan cooler and DirectCU III cooling. For users looking to get the most out of their GPU, they can make use of the GPU Tweak II, while gamers will be able to more easily take advantage of XSplit Gamecaster for all their streaming needs.
Packaging
The box it comes in is quite flashy and will definitely grab your attention should you happen to see it on a shelf at a local retailer. The LED/Neon STRIX wording is a great way to showcase what the AURA RGB lighting is all about on the packaging and placing it right next to an image of the GPU itself surely doesn't hurt.
Flipping over to the backside of the box and ASUS has gone into a bit more detail about some of the important features. While it may not be in great detail, users will get to see a bit more of what the ASUS STRIX Geforce GTX 1060 has to offer.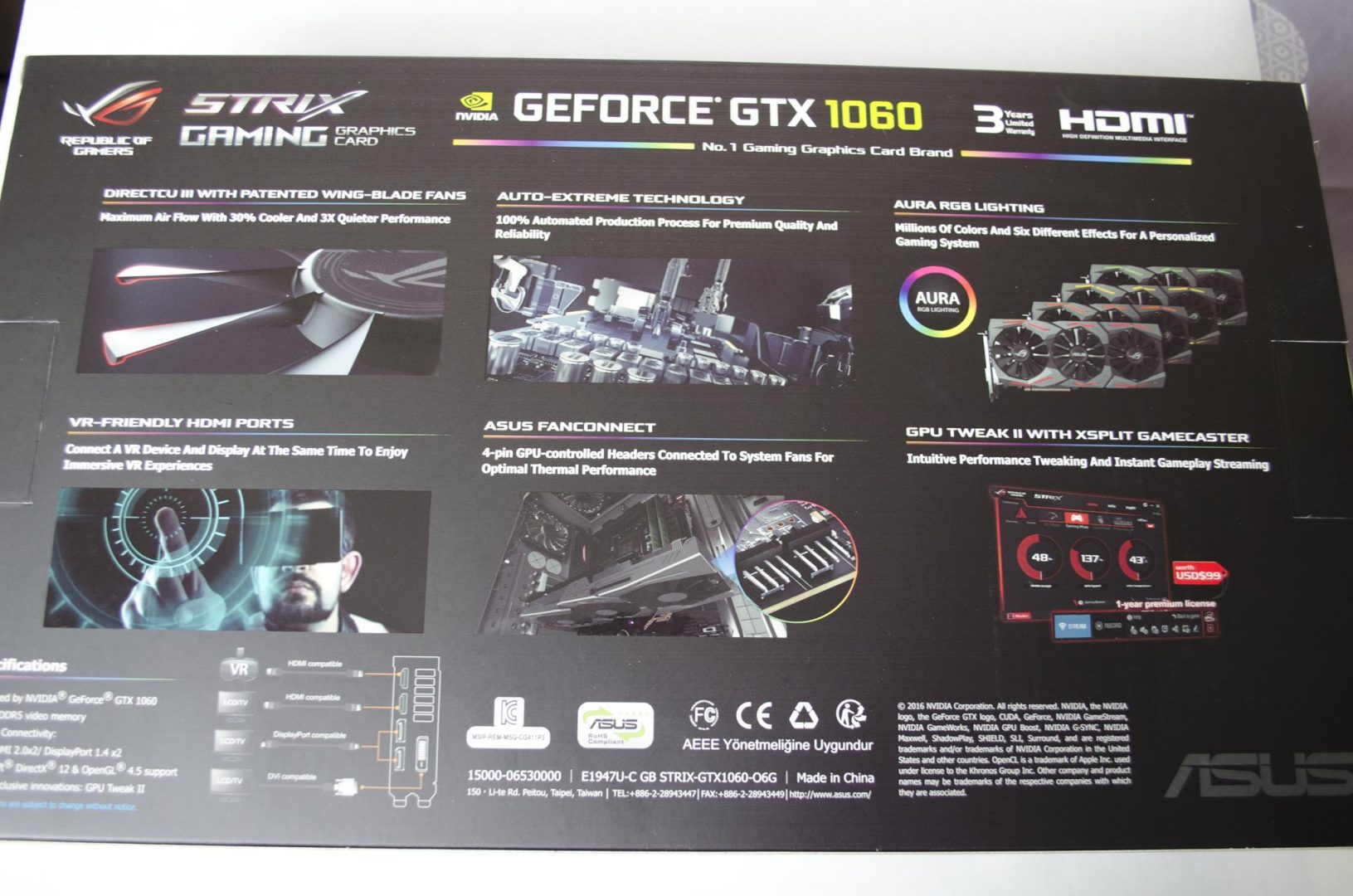 Getting everything our of the box and there isn't a whole lot there. We have the GPU itself in all its big and beautiful glory, some cable ties, a manual and a driver CD. That's it, nothing else inside the box except for a World of Warships invite code!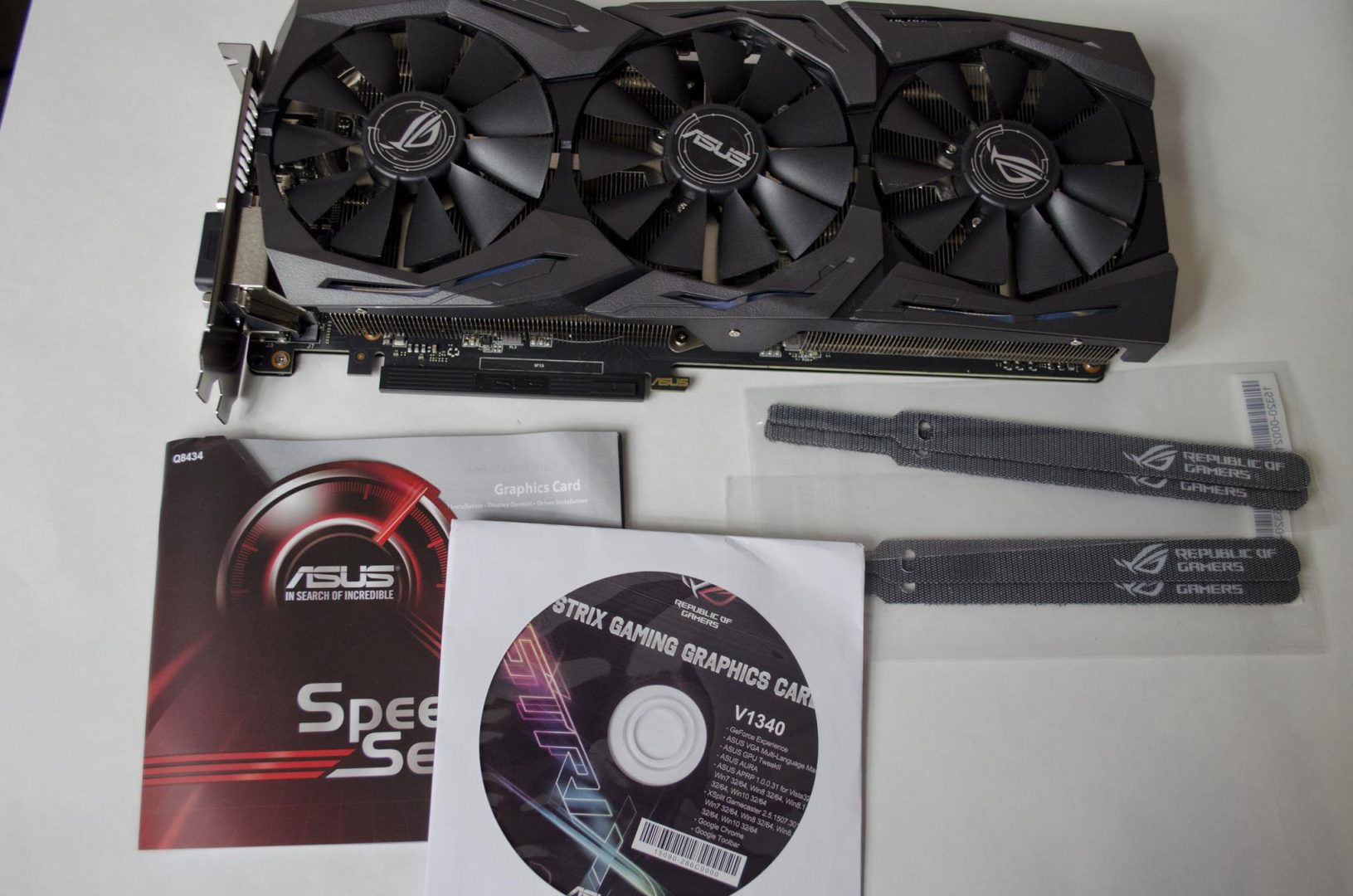 One of my favourite things to see on a GPU straight out of the box is a backplate. Backplates just help make the GPU more aesthetically pleasing and add a bit something extra to the overall experience. ASUS have gone with a fairly simple design, we can see the ASUS and STRIX logos in the bottom middle and the ROG eyes over on the right. ASUS have also added in some extra lines into the design to use up some of the spare space and I think it has worked out well for them.
ASUS' ROG Eyes are a symbol of their high-end gaming gear and has been a pinnacle logo in the community for some time now.
This card features a big beefy cooler that has a nice plastic shroud casing around it. ASUS have continued the design we saw on the backplate throughout the card and as we can see here on the side, the have included the STRIX logo towards the front of the card. We can also see the ROG eyes and the same type of lines featured here as well.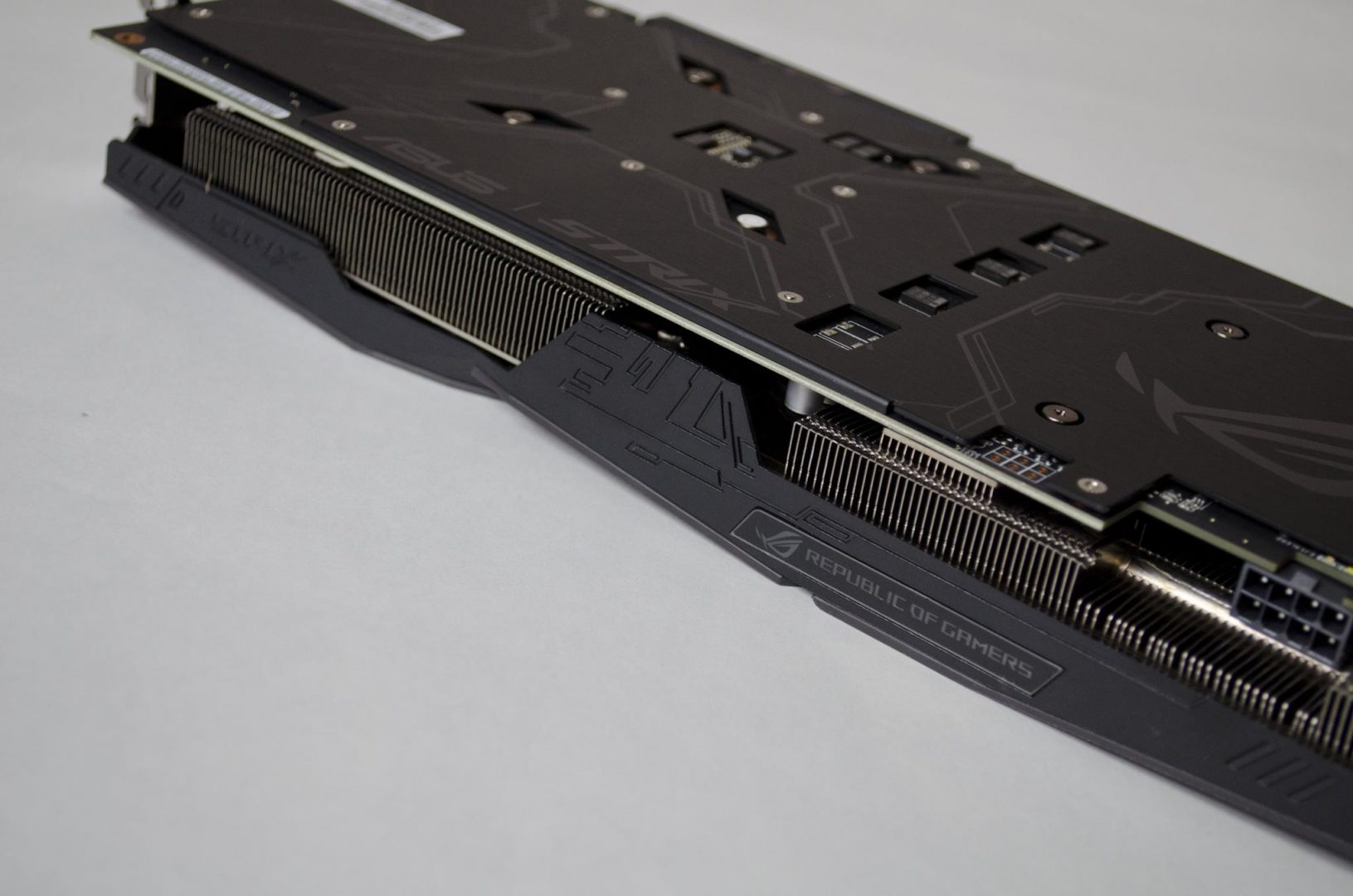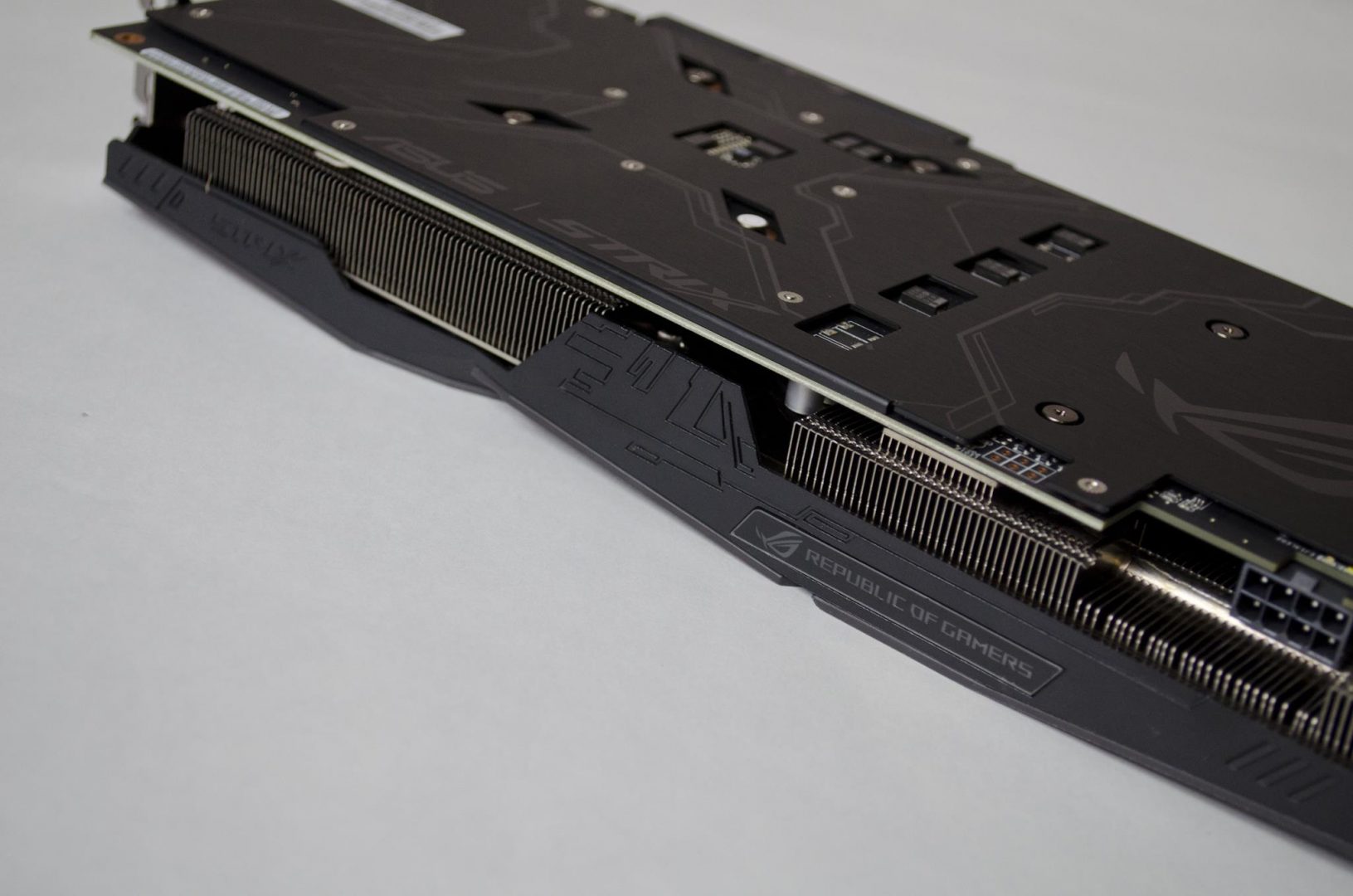 ASUS have gone with their ROG Triple fan cooling solution for their STRIX 1060. Even without the addition of RGB LEDs, (which we will look at in a moment) this has to be one of my overall favourite designs for a GPU. The blades on these fans are designed to offer an improved 105% static pressure air flow over the heatsink will remaining 3x quieter. For users looking to help keep things a bit cooler, the STRIX GTX 1060 also a couple of fan headers so users can hook case fans up to it and have the monitored by the GPU, meaning more air when you need it, less when you don't.
Again, we see the ROG eyes and I have to say, I really do like this logo. We can also see how thin these fan blades are which is part of what allows them to be so quiet, this and their overall shape/design of course.
For output connections, the STRIX 1060 features:
DVI Output : Yes x 1 (Native) (DVI-D)
HDMI Output : Yes x 2 (Native) (HDMI 2.0)
Display Port : Yes x 2 (Native) (Regular DP)
HDCP Support : Yes
As mentioned, the STRIX GTX 1060 features ASUS' AURA RGB Lighting and as such, we have a few different zones that can make use of this feature. The main one that is likely to be on display in most cases is the Republic Of Gamers logos on the side of the card. In a standard case, this is what will most likely be on display should you have some sort of window side panel.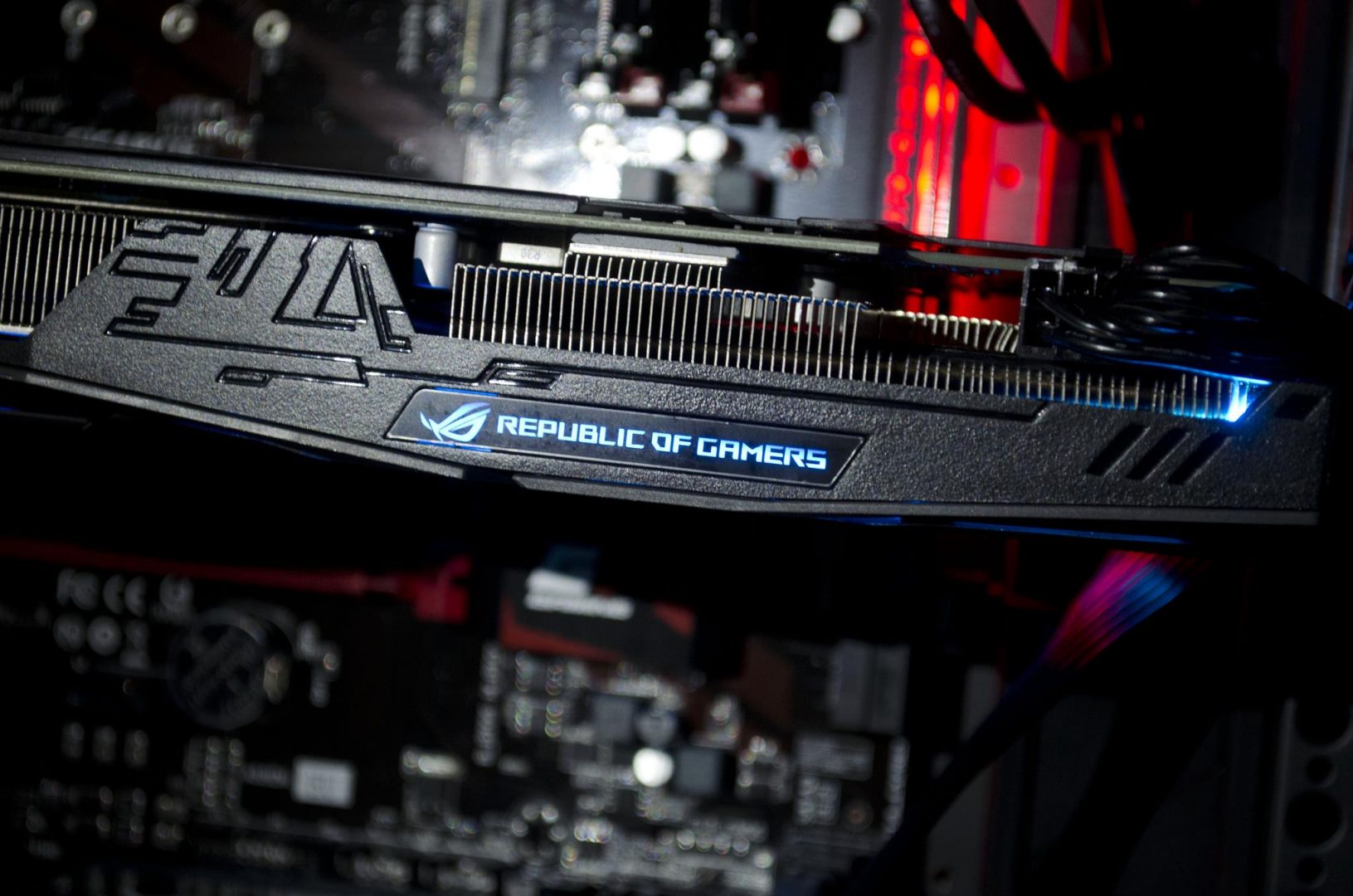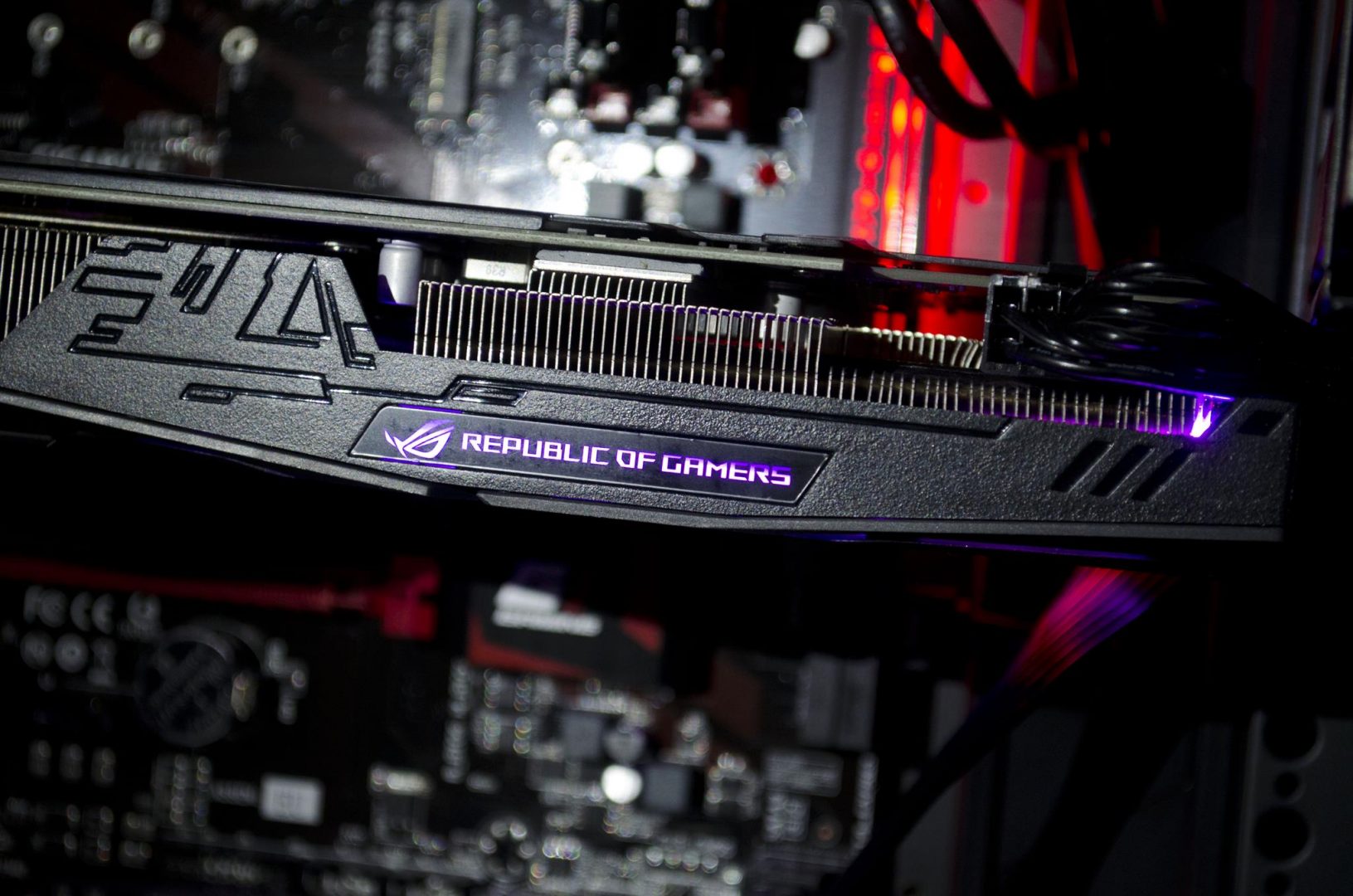 The fun doesn't stop there, though! ASUS have also included some of the AURA around the fans which also offers quite a nice look and glow to it. Each zone can be controlled VIA software which we will look at shortly!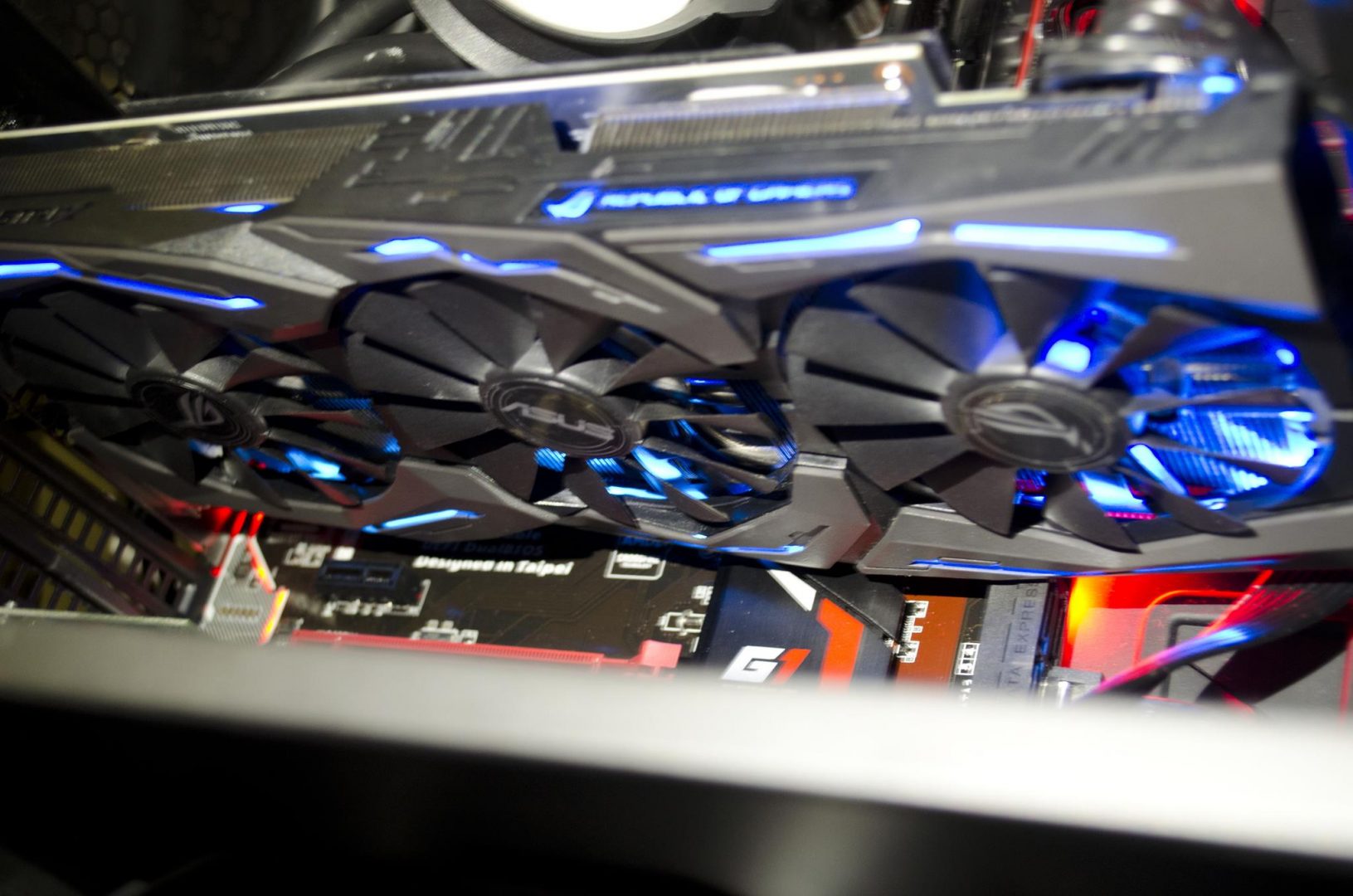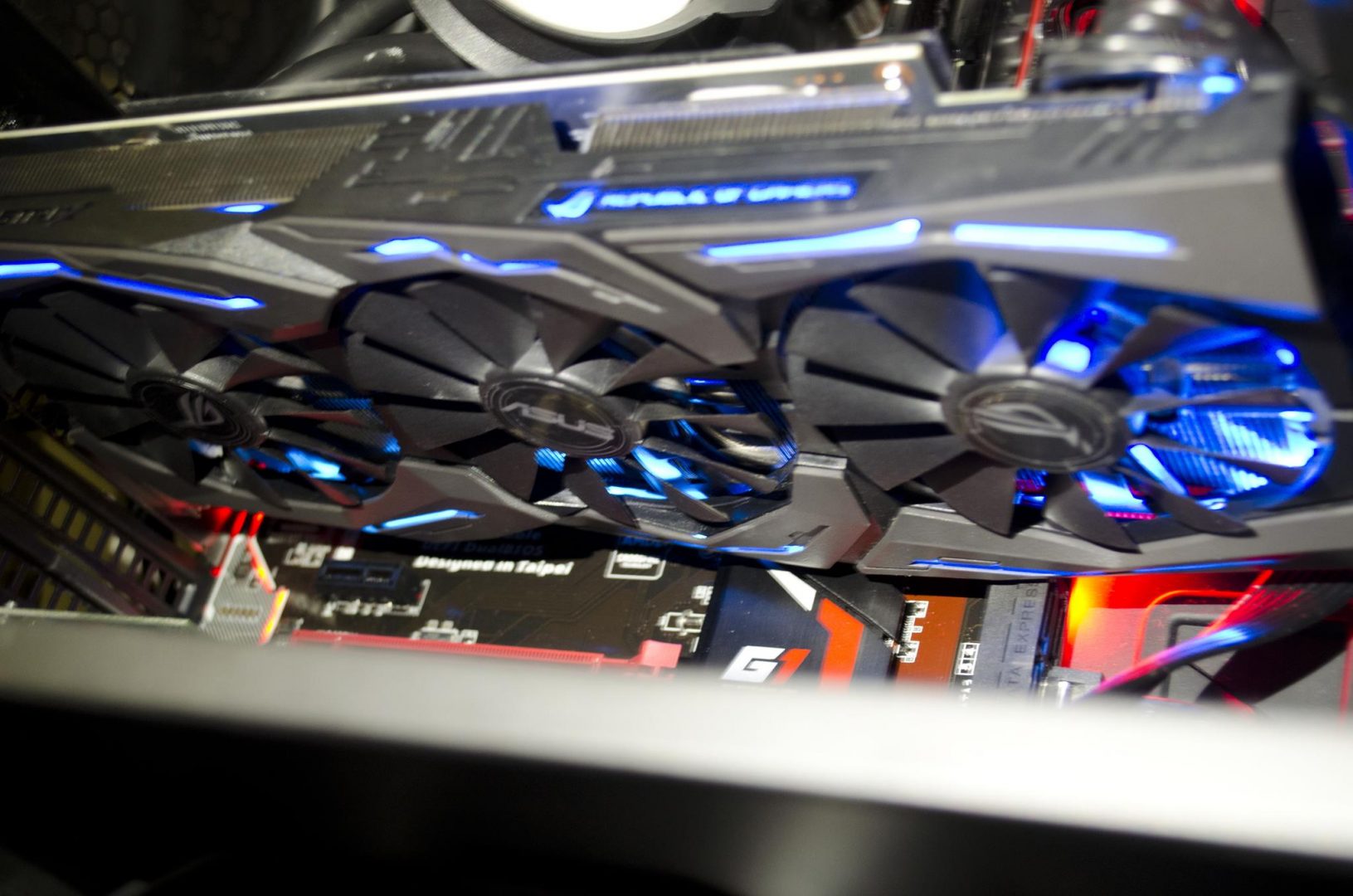 Test System and Methodology
Test System
Windows 10 with all the latest updates
Intel i7 6700K CPU Stock 
Gigabyte Gaming K3 Z170 Motherboard
16GB HyperX Fury 2x8GB @ 2666Mhz RAM
2x HyperX Fury 120GB SSD
Coolermaster V650 PSU
Coolermaster Master Case Plus 5
Methodology
To test the performance of graphics cards, we run various gaming benchmarks on them as well as a few other programs at both 1080P and 1440P. Where applicable, we run the benchmarks on different settings such as high,med and low. Results are then added to our graphs where they can be compared to other graphics cards we have tested on the same system.
Performance and Benchmarks
General Performance
Benchmarks
To test the performance of the Graphics Card on review, we run a number of Gaming and other benchmarks. This will also allow us to compare today's sample to other cards down the line and get a better overall feel for the performance. All benchmarks are currently run at various settings at both 1080P and 1440P resolutions. In all of the benchmark results listed below in our graphs, the higher the number means a better score.
3D Mark Fire Strike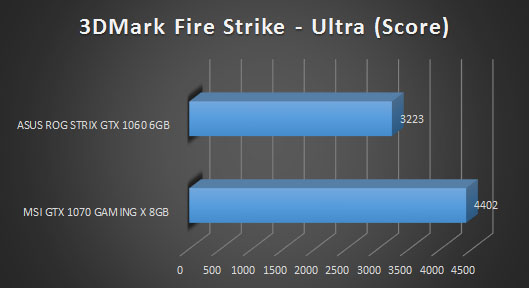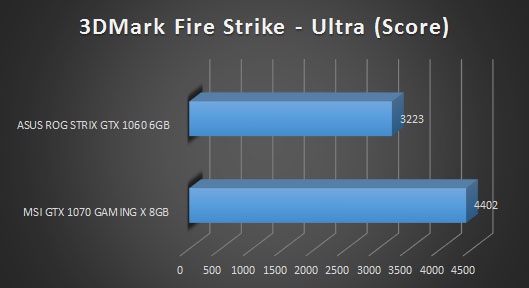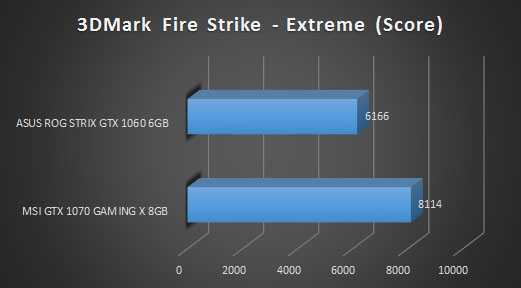 Bioshock Infinite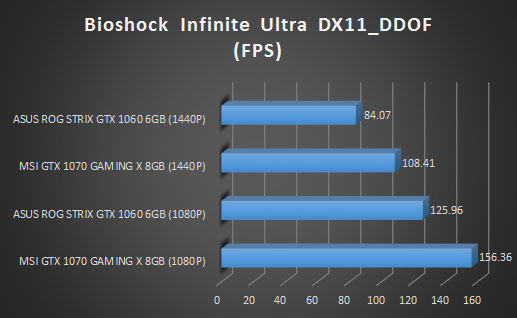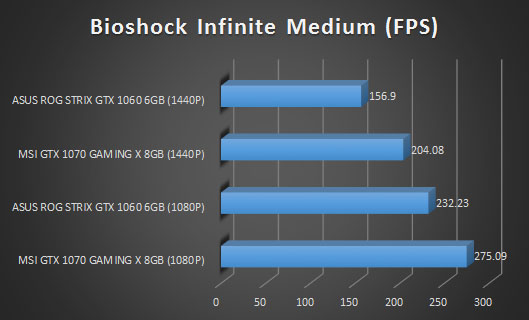 Hitman Absolution
Middle Earth: Shadow of Mordor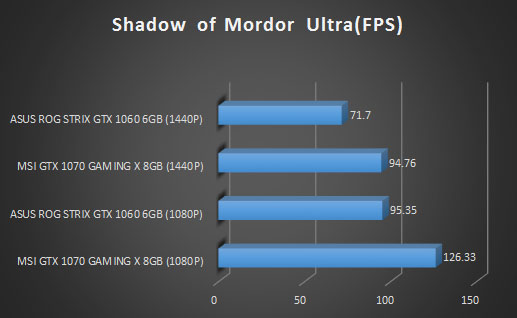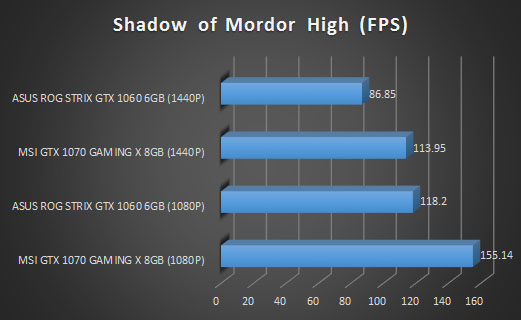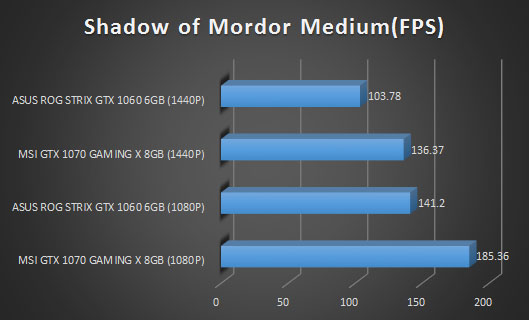 Tomb Raider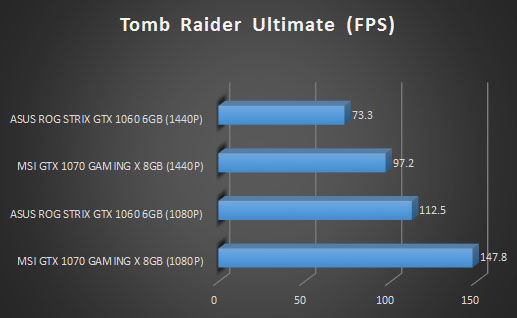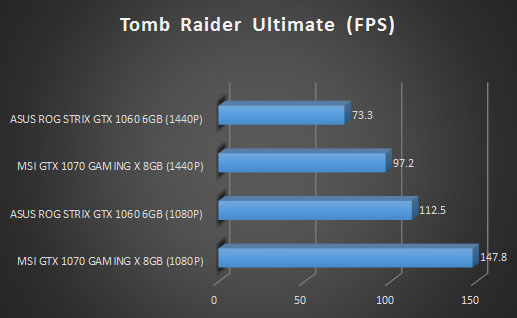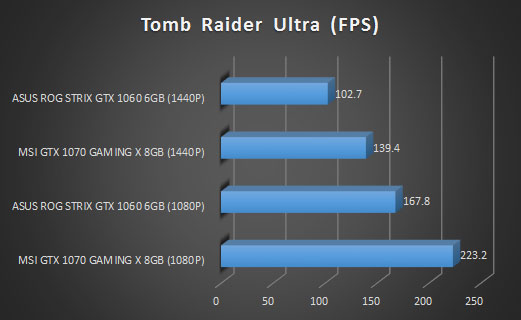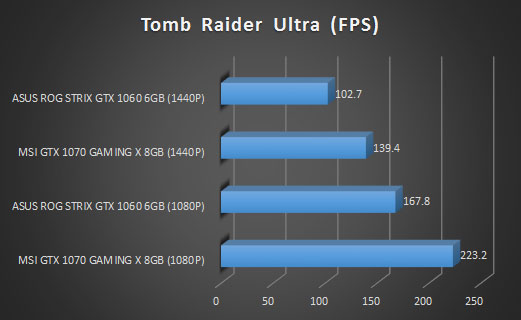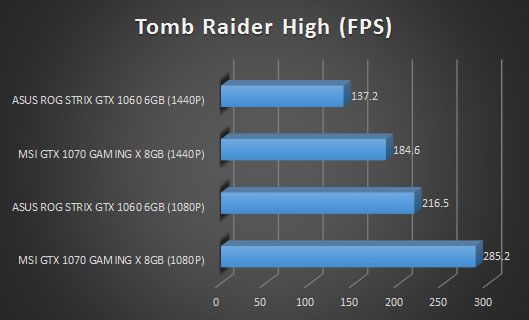 Unigine Heaven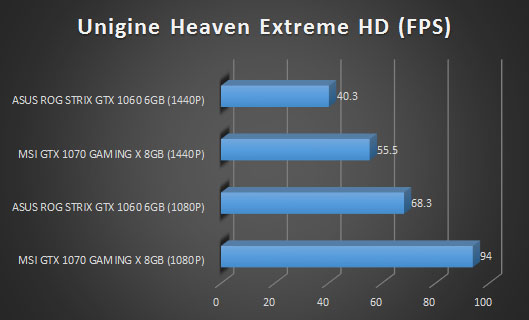 Unigine Valley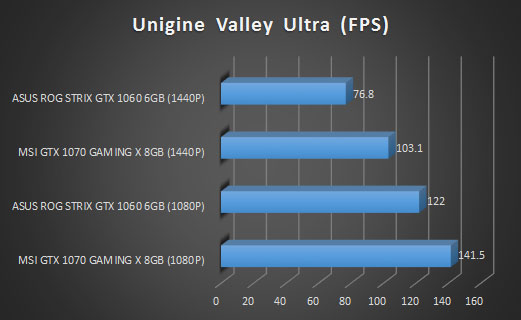 Overclocking and Software
Overclocking
When it came to overclocking, things were nice and easy. As you will notice below, I did up the power target but I did not change the actual voltage. When it came to the GPU base clock, I was able to add an extra 27 MHz from the OC clocks which would actually be an extra 255 MHz from the base clock. When it came to the Memory Clock, I was able to add an almost extra 500MHz which is as much as the software would allow me to do with the rest of my settings! Using these overclocks, I was able to see a good 5-10 FPS gain in games such as Shadow of Mordor set to ultimate settings using a 2560x1440P resolution monitor. This is a nice little boost and considering it was done without messing around with voltages, I am very happy with it.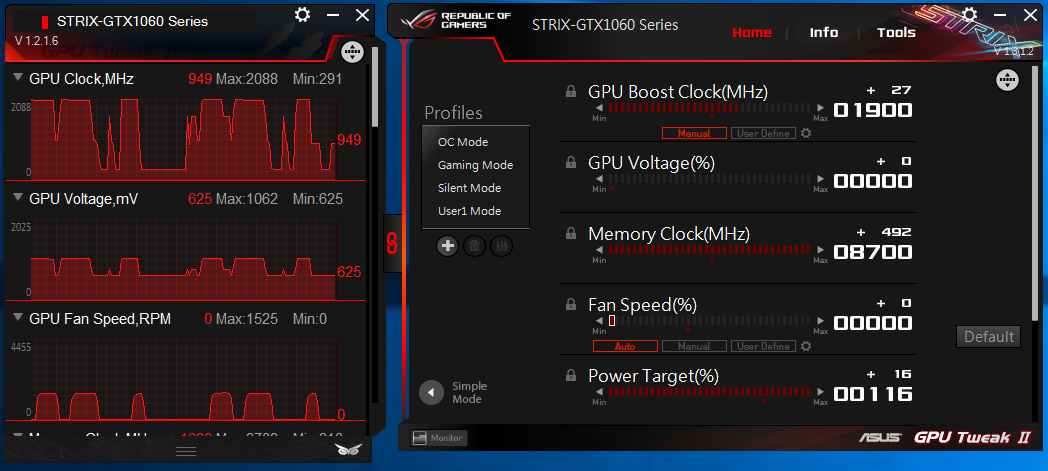 Software
The software for the STRIX GTX 1060 is full of fun. There are loads of settings that can be adjusted and things to be monitored. Not only can user's overclock their GPU from here, they can also control the AURA RGB lighting and XSplit Gamecaster settings. ASUS have done a great job at making the software intuitive yet still have all the main features one would need. Navigating and finding your way around is as easy and can be and most anyone should be able to use the software for their needs within a couple minutes of loading it up.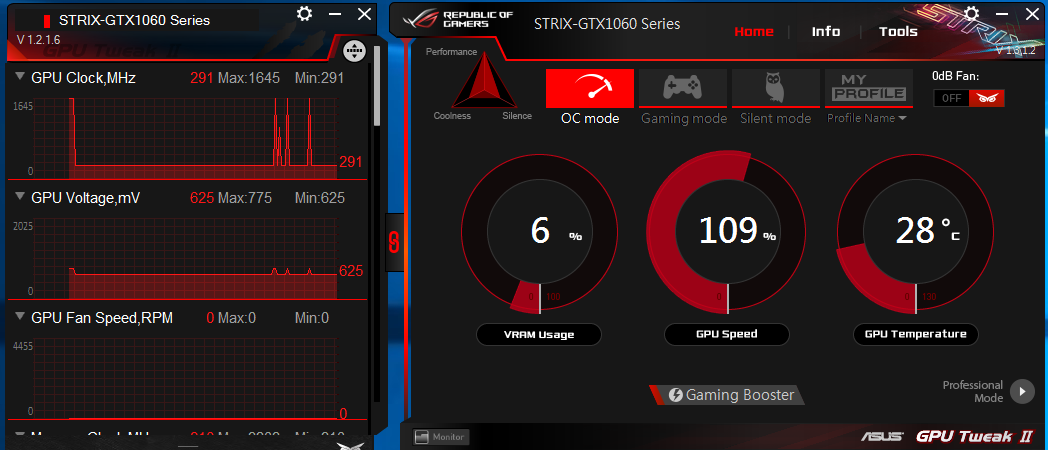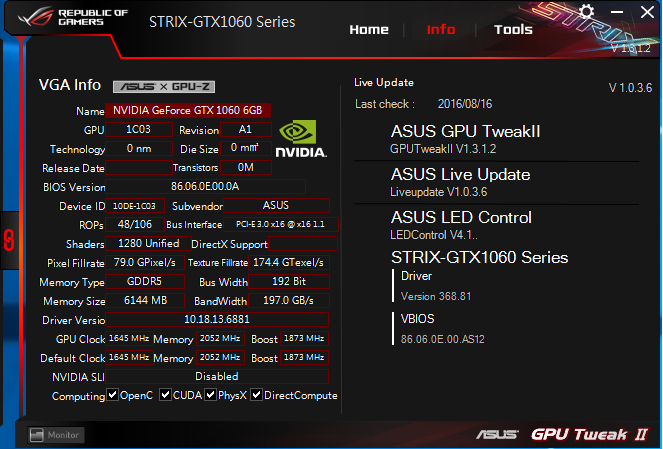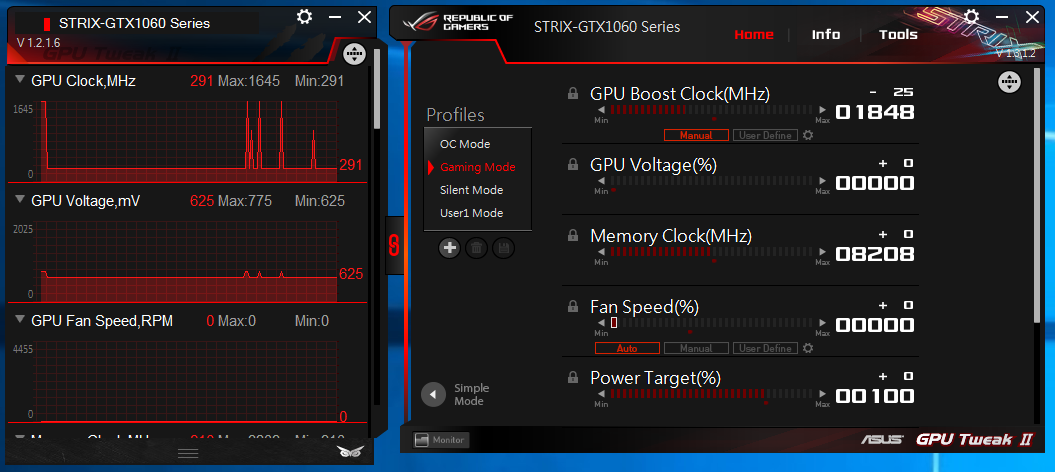 As you can probably imagine, I had a great time testing out the ASUS STRIX GTX 1060 GPU. Not only does this thing look absolutely amazing, it also offers some great performance at a friendly price. With each no series of GPUs, it's always nice to see what advancements have been made, not only in the architecture but also from the manufacturers. ASUS have done a great job with the cooler on this card and the inclusion of the AURA RGB Lighting is sure to please many, given the current "RGB all of the things" trend currently going on!
Performance
I was quite pleased with the performance on offer from ASUS' STRIX GTX 1060. This GPU managed to play every game I threw at it with 70+ FPS at 1440P on ULTRA Settings. Personally, this is all I would need in my system, while a 1080 would be nice, I don't think 300+ FPS in Shadows of Mordor is really needed. The STRIX 1060 is a beast and has plenty of room for overclocking available. ASUS have even added some OC profiles to it which are fairly decent when all is said and done and will definitely help to squeeze every frame out of this bad boy that it can produce.
The cooling performance is also out of this world. While the fans are nice a quiet they managed to keep temps in the mid 50's when on full load using the ASUS OC profile. This is absolutely amazing and goes to show, this cooler is designed for much more power than what the 1060 offers, but this is surely nothing to complain about. While GPUs are designed to handle a bit more heat, this will surely help with the longevity of the card which is always an added bonus.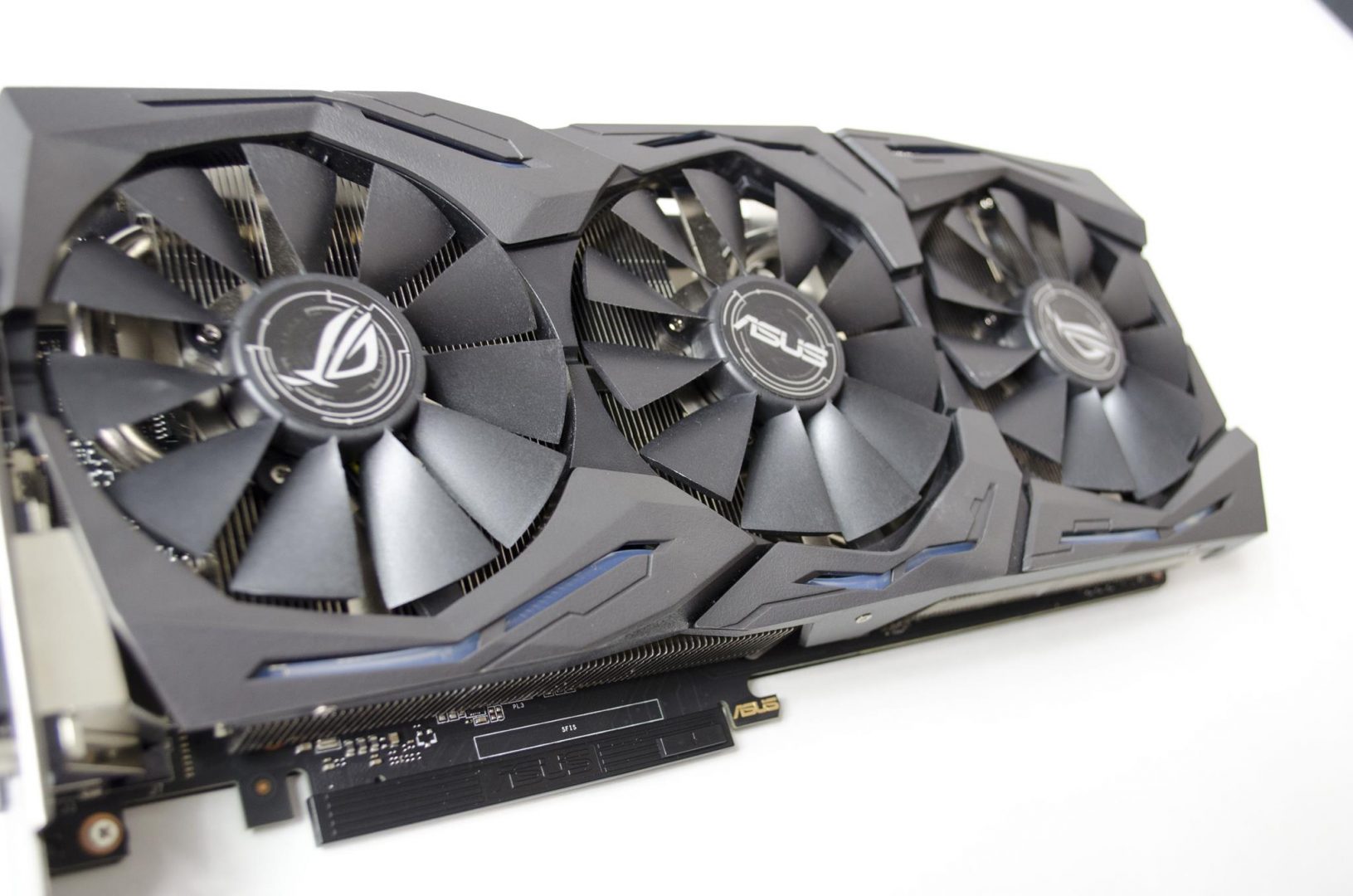 Design
The design of this series of STRIX cards is absolutely phenomenal. ASUS have truly upped the ante with these bad boys. From a purely aesthetical standpoint, I would even go as far as to say this is currently my favourite GPU design that I have seen in person. While I love the AURA RGB lighting, I also like the rest of the overall look of the card and being able to turn the LEDs off means you could enjoy the card in all its original glory. The triple fan technology is cool and quiet and again, looks amazing! For user's looking to better handle their temps throughout their case, ASUS have even gone ahead and added a pair of 4-pin fan headers directly on the card you can also sync a couple of case fans with it. Also, let us not forget the Pascal architecture that offers amazing an amazing performance for power ratio. The STRIX 1060 will easily handle most any game on ULTRA at 1440P and only features a single 8-pin power connector, that's some real progress right there.
Value
I almost want to just delete this section from my reviews at the moment. Living in the UK, we are getting ROYALLY screwed. Taxes have always been ridiculous, but now thanks to Brexit, prices have gone even higher. To buy this GTX 1060 in the UK is around $130 more than it would be in the US, for the same dag on card! While I can't blame all of this on ASUS, it just doesn't seem fair. Aside from us in the UK getting done over, this card is great for the money and when comparing it to others in the same price and model range, it is a top offering. ASUS' STRIX range of motherboards and GPUs are well known for offering some of the best performance around, and they have not let us down with their STRIX 1060 which we have reviewed here today!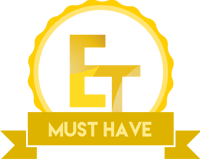 Many thanks to ASUS for sending in their STRIX GTX 1060 for this review! 
Want to discuss this review further, head on over to the Logitech ASUS STRIX GTX 1060 thread, in the Enos Tech Reviews Sub-category on the Gaming Exodus forums!