Today we will be taking a look at the Scythe Fuma CPU Cooler. This is one of their newest models out and features a nice dual tower and dual fan setup. Cooling is one of those things that often goes overlooked, but thanks to companies like Scythe, there are many of options out there for all sorts of users whatever their budget. Not that long ago, we actually took a look at the Scythe Ninja 4, which is actually shaped like a ninja star! One of the great things about Scythe is the fact they normally don't charge the moon for their coolers. Every offering I have seen from Scythe has been decently priced, which is just great to see.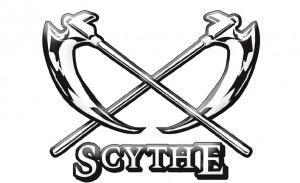 As mentioned, today we will be looking at the Scythe Fuma which is one of, if not the most recent CPU cooler they have released. The Fuma features dual tower fin arrays and comes with two fans out of the box. When I saw the press release come through my Email for this, I just knew I had to get one in to review for you all. Dual towers have proven time and time again to offer some of the best cooling performance out there, especially when equipped with two fans to help dissipate the heat off of the fin arrays.
Specifications
Model Name:
FUMA CPU Cooler
Model Number:
SCFM-1000
Compatibility:
Intel®:
Socket LGA775
Socket LGA1150
Socket LGA1151
Socket LGA1155
Socket LGA1156
Socket LGA1366
Socket LGA2011 / 2011-v3 (Square ILM)
AMD®:
Socket AM2
Socket AM2+
Socket AM3
Socket AM3+
Socket FM1
Socket FM2
Socket FM2+
Please note that an original backplate with screw mounting is needed for installation on mainboards with AMD sockets. Please check before buying if the backplate is fixed by screws (example)! If the backplate uses plastic-pins, mounting of this cooler is not possible.
Overall Dimensions:
137 x 149 x 130 mm / 5.39 x 5.87 x 5.12 inch (including fan – more details)
Weight:
920 g / 32.45 oz
Accessory:
mounting parts for Intel and AMD sockets, wrench, thermal grease, installation manual
Baseplate Material / Heatpipes:
Nickel-plated copper (additional information)

Fan Specifications
Model Name:
Slip Stream 120 PWM
Model Number:
SY1225SL12M-CJP

Dimensions:
120 x 120 x 25 mm / 4.72 x 4.72 x 0.98 inch
Noise Level:
13.0 ~ 28.0 dBA
Air Flow:
5.6 ~ 79.0 CFM – 9.51 ~ 134.20 m³/h
Fan Speed:
300 (±300 rpm) ~ 1.400 rpm (±10%) (PWM-controlled)
Static Pressure:
0.1 ~ 15.3 Pa / 0.01 ~ 1.56 mmH²O
Bearing Type:
Sleeve Bearing
Bearing Type:
2,4W
Voltage:
12V
Amperage:
0.20A
The Scythe Fuma features two aluminum fin arrays that are connected by six nickel-plated copper heat pipes. The heat pipes pass from one tower, through the base which is also nickel-plated copper and up through the second tower to offer efficient heat dissipation. Looking at the side of the towers and it looks almost as if the Fuma is designed to be able to have four fans installed on it. This is not the case, unfortunately. However, you could install three fans on it, and the reason it looks like you could install four is so you can install the middle fan on either tower, depending on your individual needs.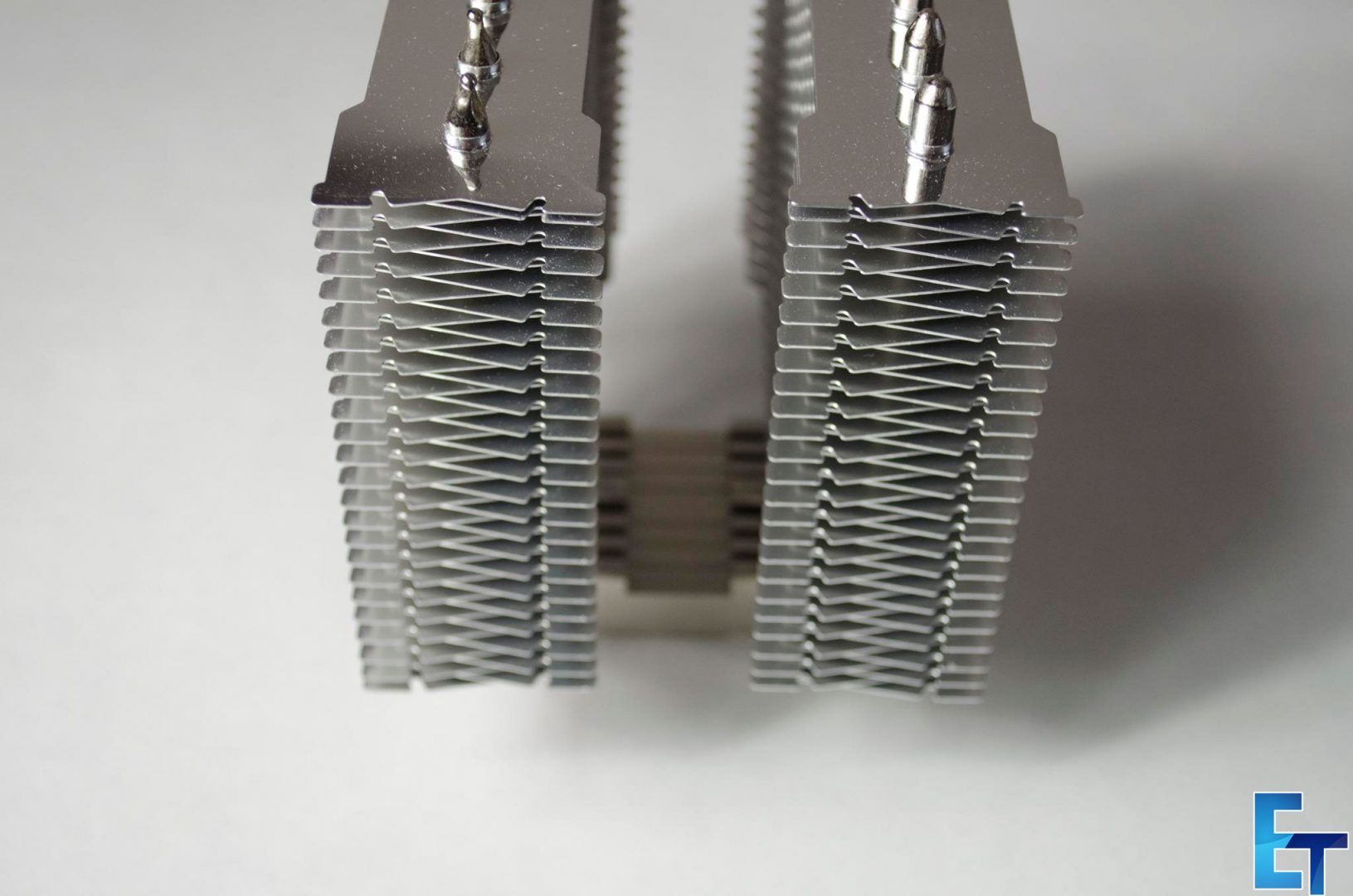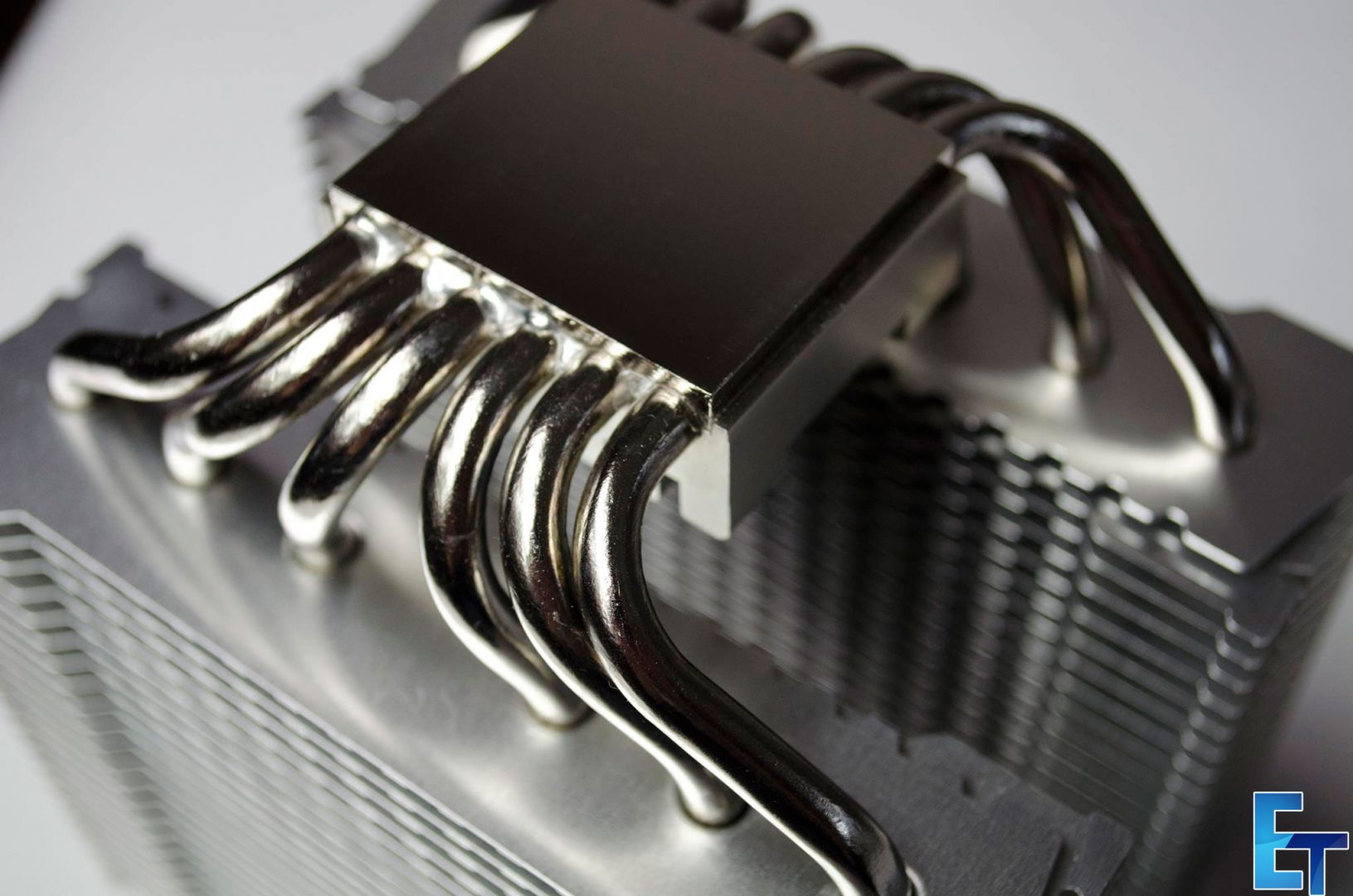 The Scythe Fuma comes with two Slip Stream 120 PWM fans that come with braided cables, black frames, and gray fins. The one thing that really gets to me is that horrid white 4-pin fan connector at the end of the braided cable. It just doesn't fit, I would have been happy with black (preferably) or even gray, but not white, oh no! While it won't be in plain site in most cases, it is still something I would like to see rectified in the future.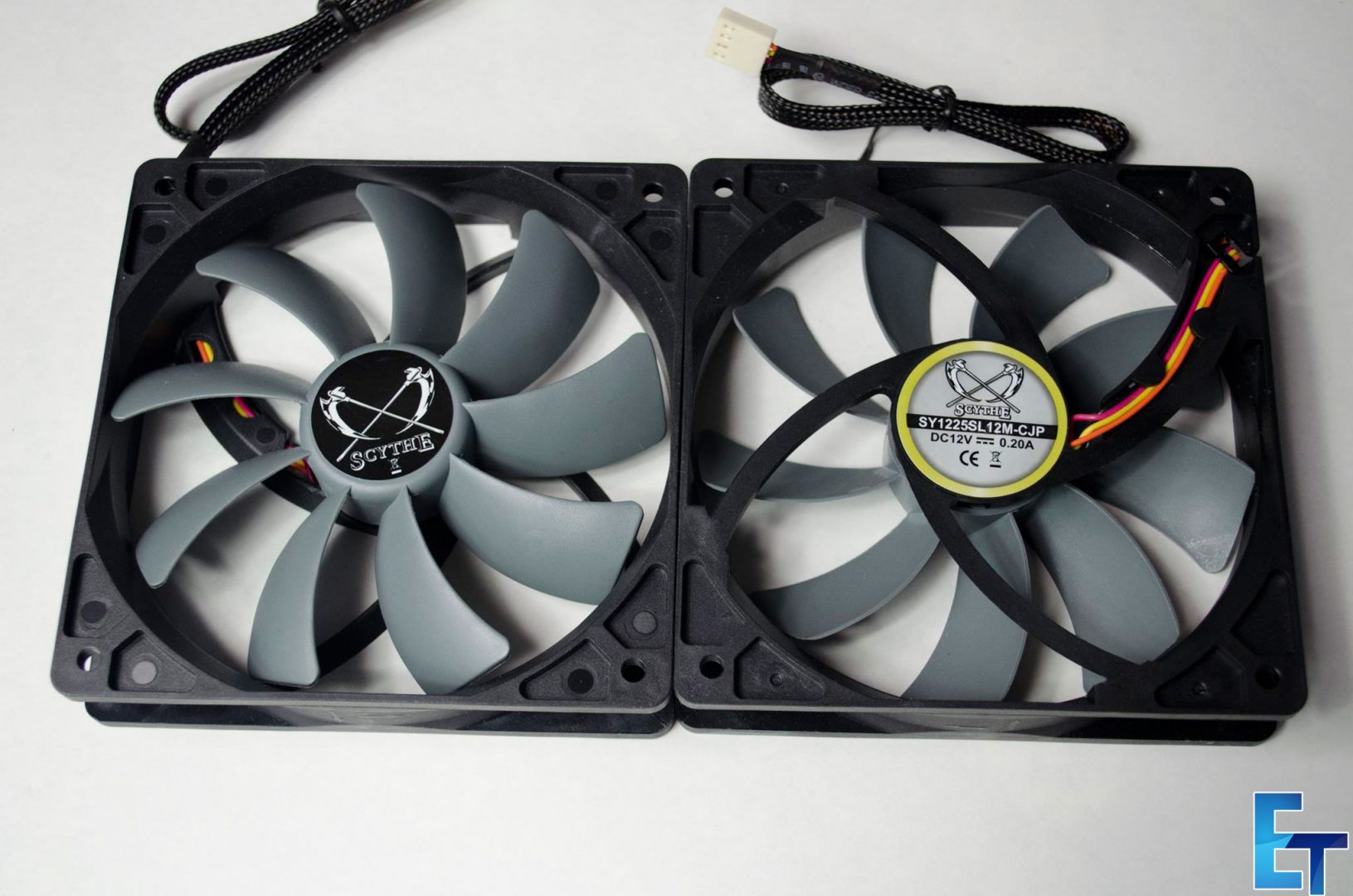 Once it is all installed, it sure does look nice. I am a big fan of big beasty coolers, but before I go to much into that, let's have a look at the installation process.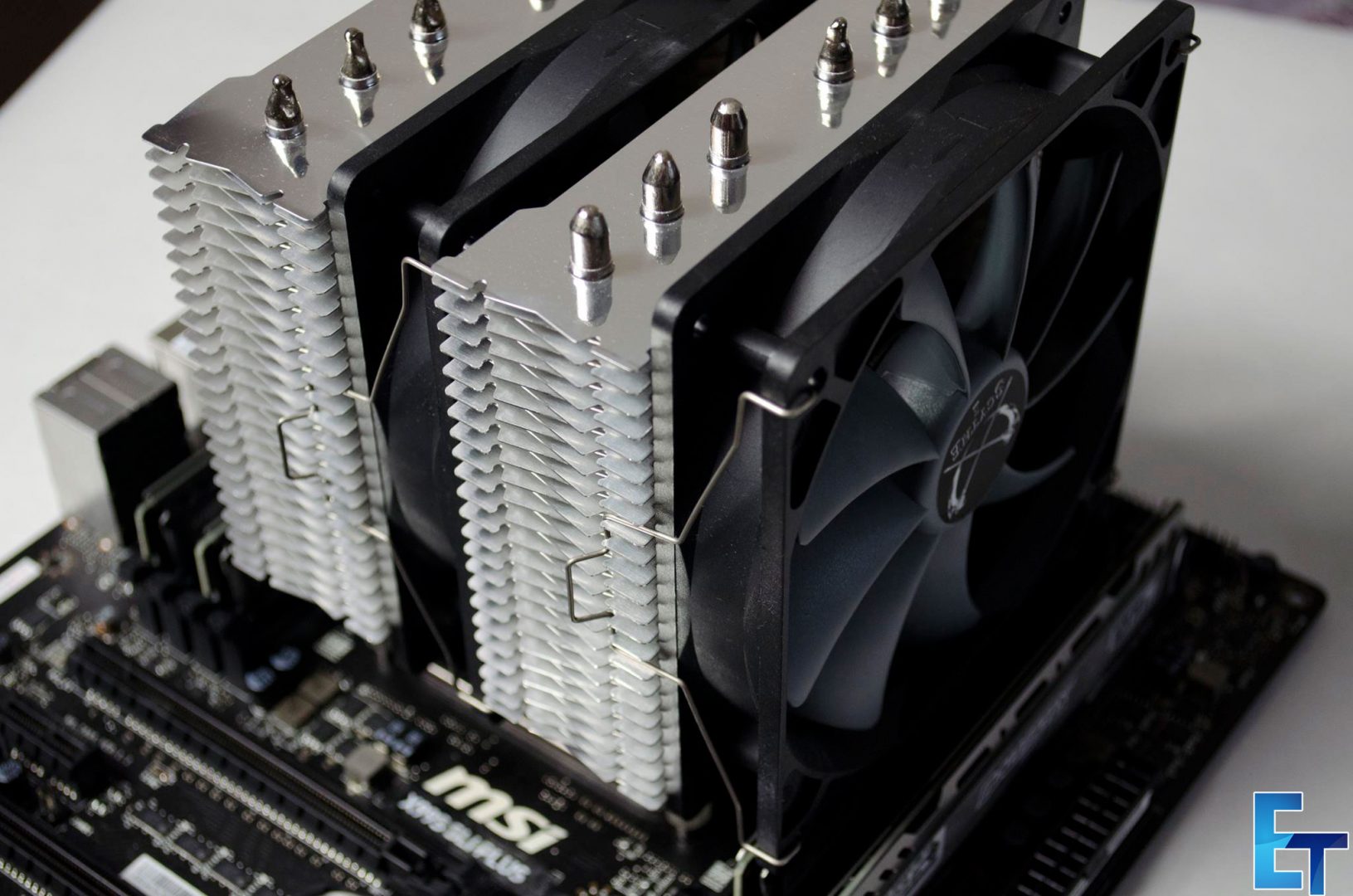 Being familiar with Scythe coolers, it took me no time at all to get this bad boy installed and working, it also helps I am on the X99 platform using the 2011-V3 socket. To get things going, you will want to get the correct screws and screw one into all four corners of the CPU socket.
Now it is time to get the brackets on and get them secured into place VIA a couple of screws.Simply align the bracket correctly, set it on top of the previously installed screws, and screw it until it's in place and secure.
You will want to pay close attention as to which way you put these brackets on. Not only could you have your cooler pointed the wrong direction, it is also possible to have the brackets on wrong which will stop you from properly installing the Fuma, or, any of Scythe's coolers.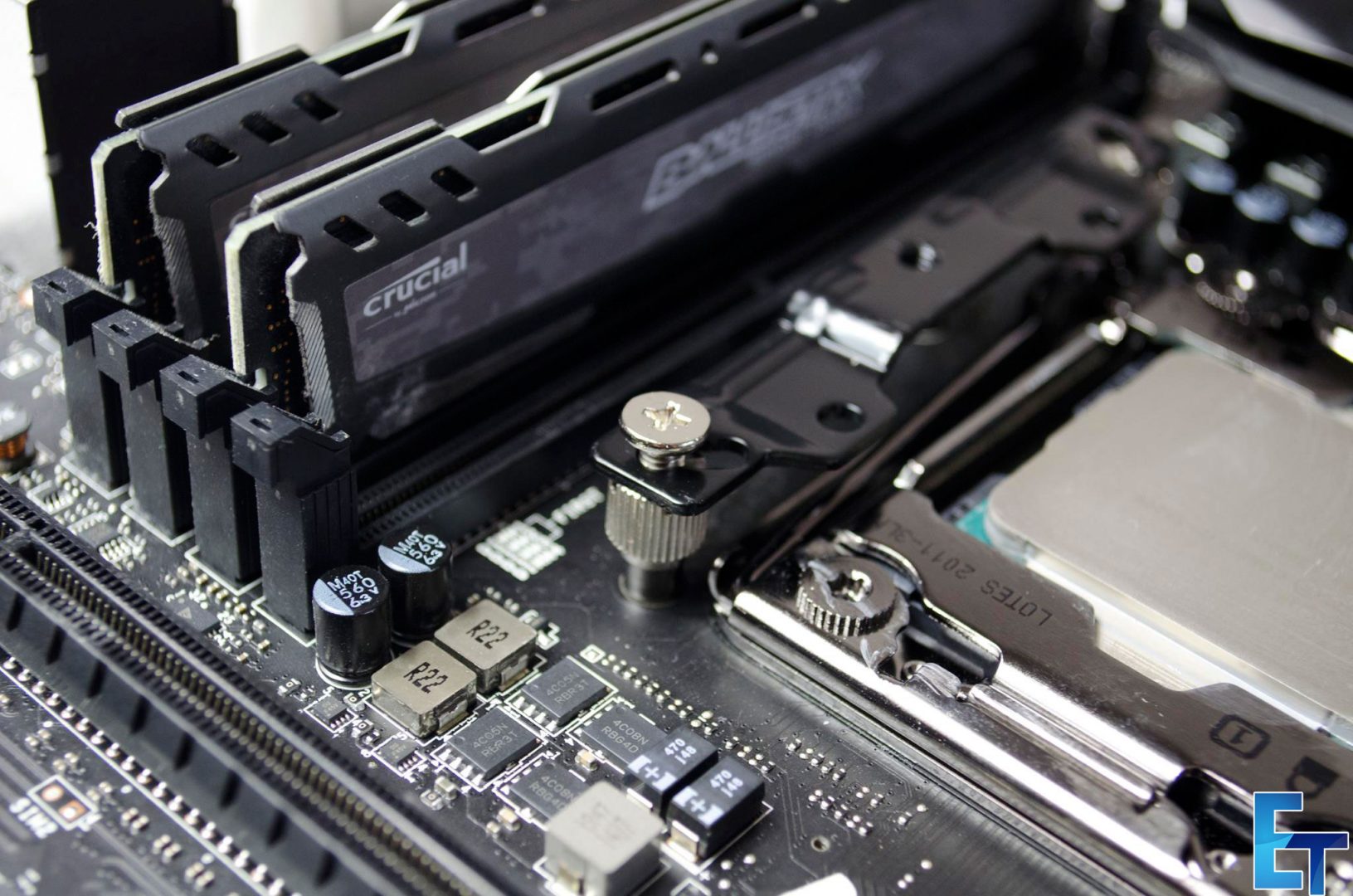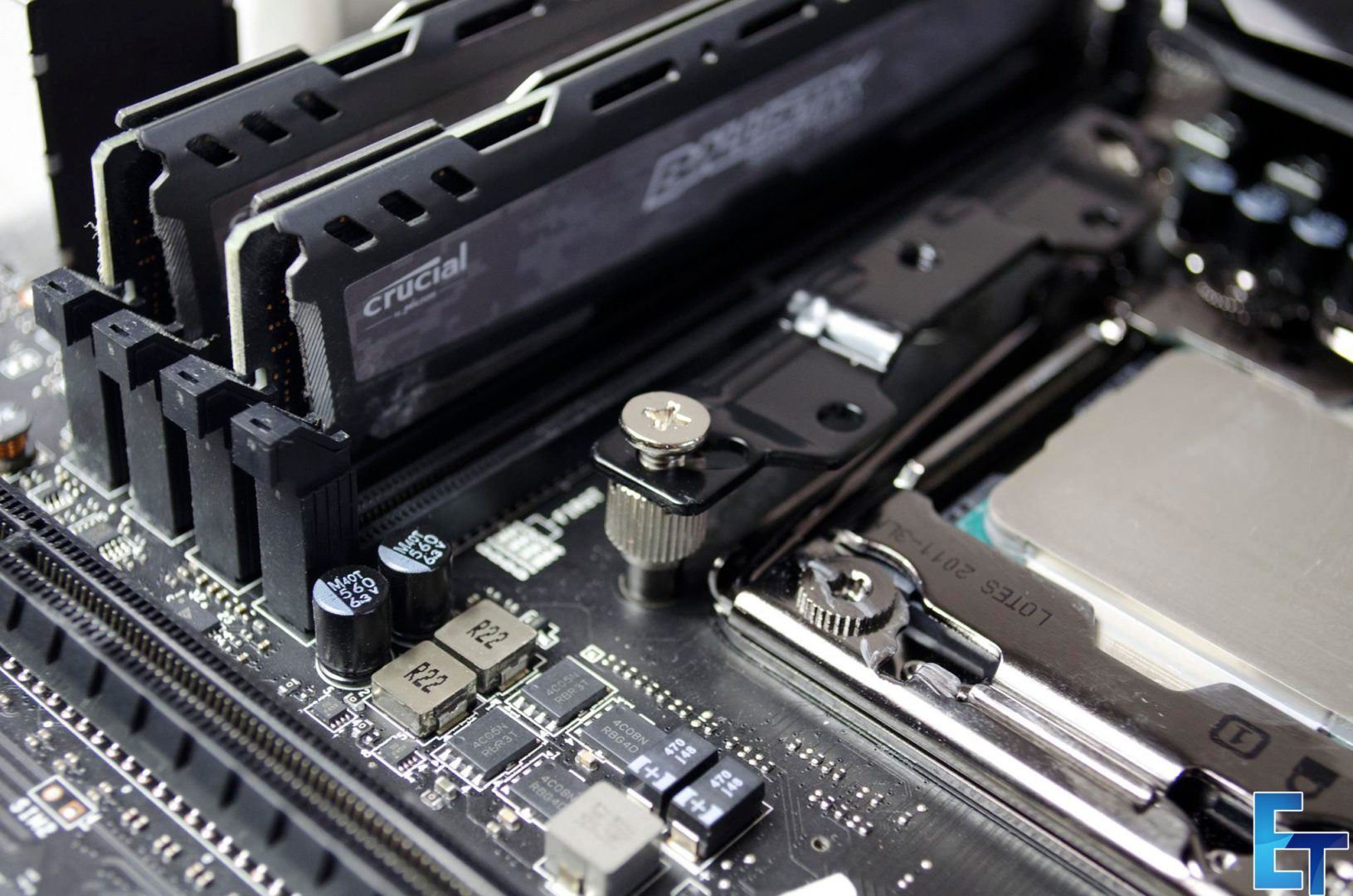 Once the mounting hardware is installed on the motherboard, you can go ahead and apply your thermal paste. Once your paste is on, simply slide the cooler retention bracket across the top of the base and slot it into place. Then all that is left is to set it atop the CPU and secure it into the brackets you just installed.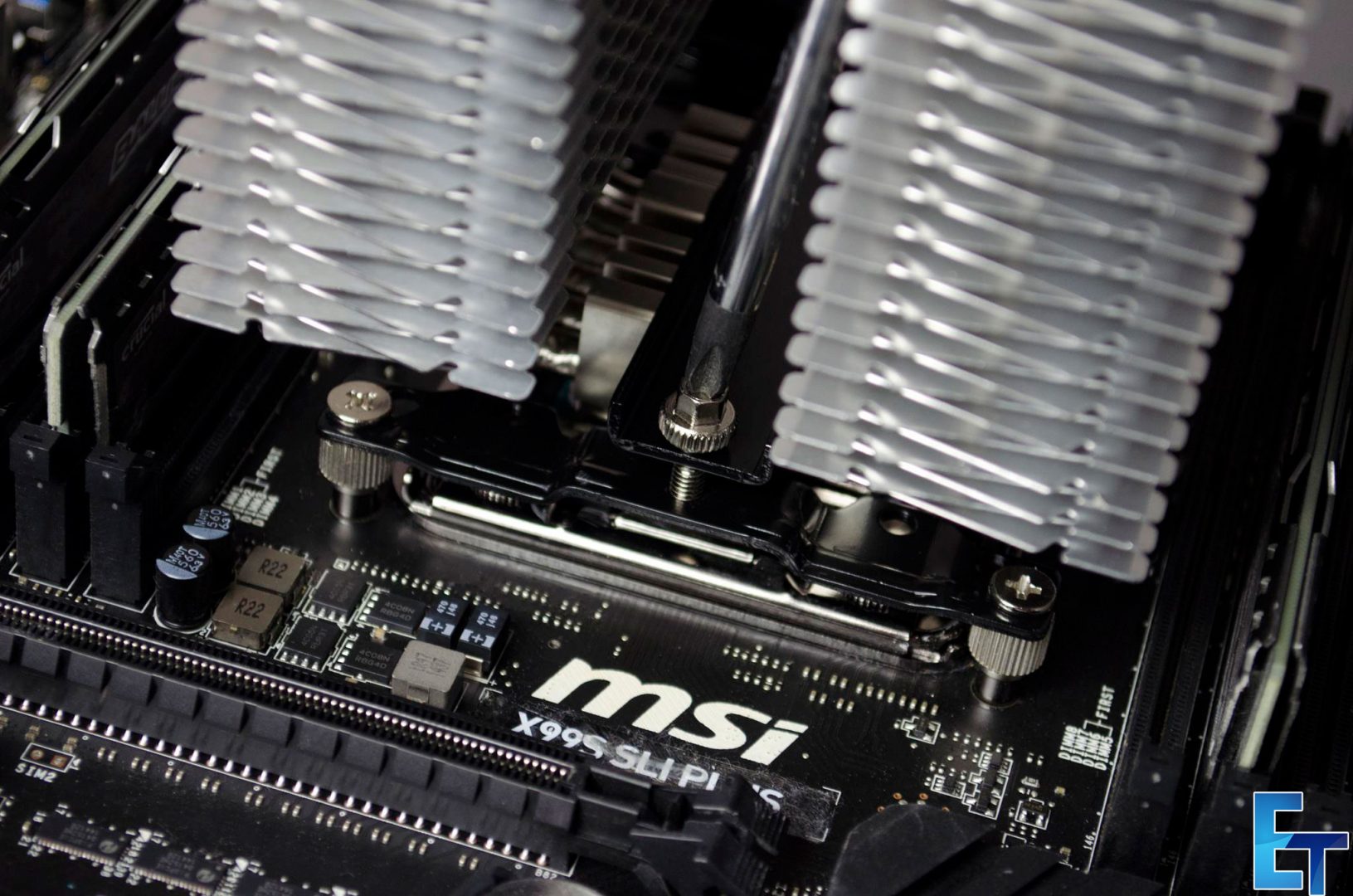 Most users may find it easier to install the cooler without the fans being attached. What is worth noticing is there is not a lot of room for RAM clearance depending on which way you installed the Fuma. As you can see in the images below, the fan was set right on top of my RAM and while this is not a problem, if you have RAM with taller heatsinks, you may see some issues.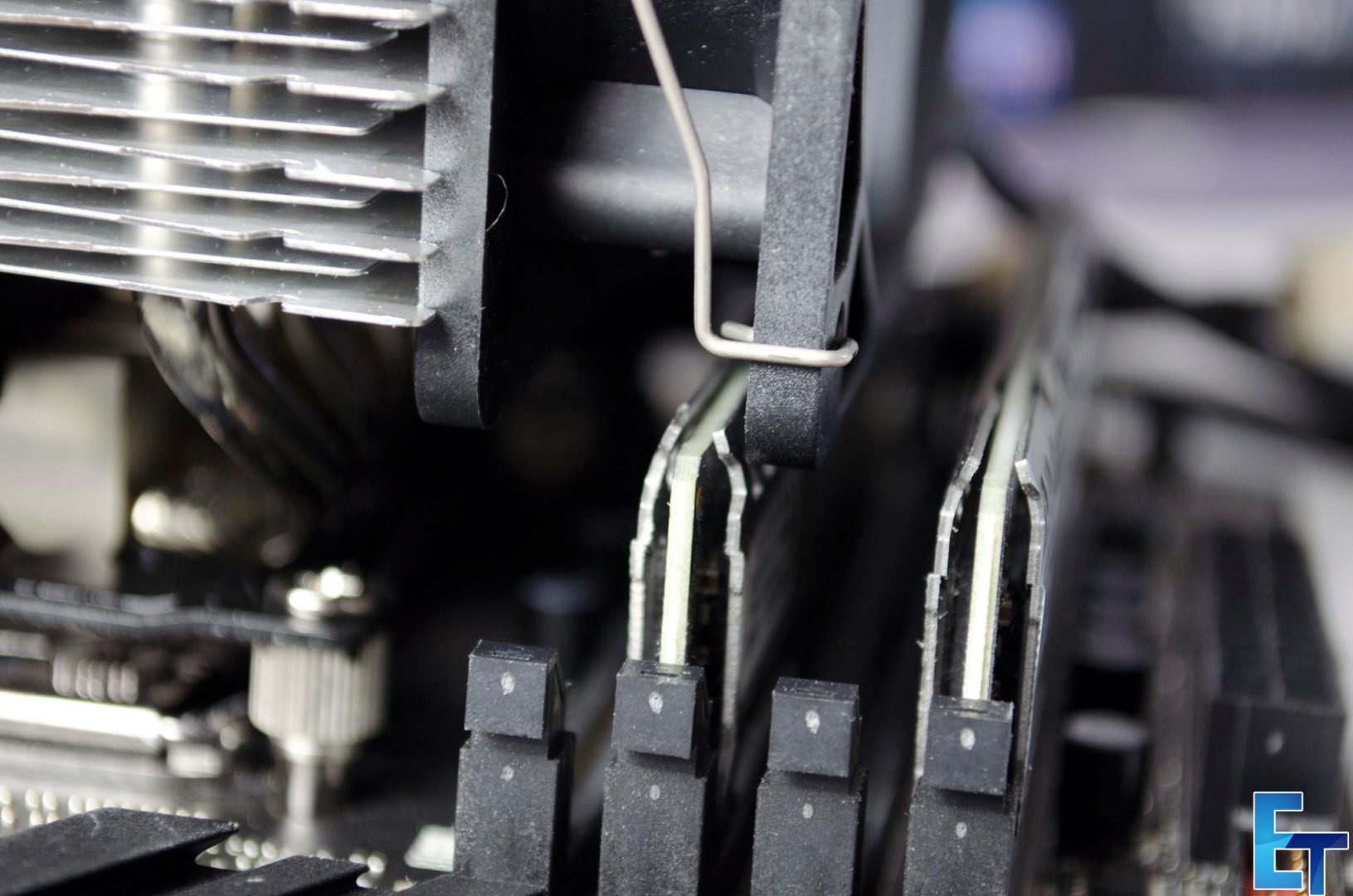 For our testing, we use the Prime 95 stress testing program to make all the cores on our CPU run at 100% then we monitor them with CoreTemp and CPU-Z.
To have the best chance of having like for like results, all testing is done in an open air environment and using the Noctua NT-H1 Thermal Paste
Test System
Programs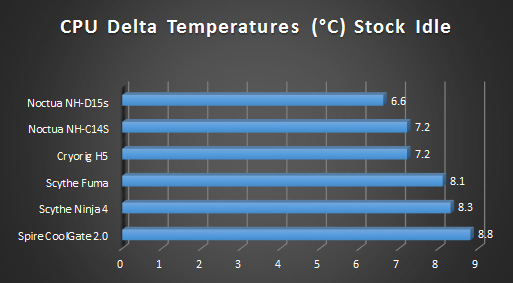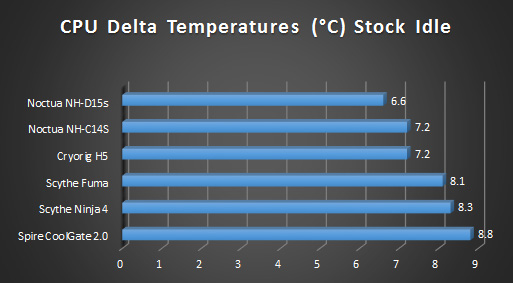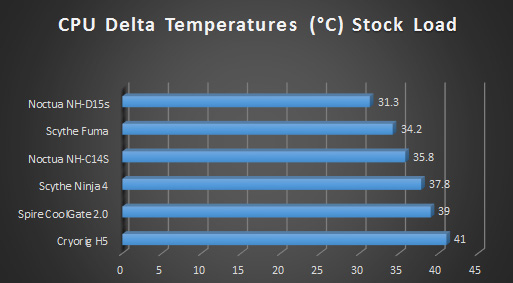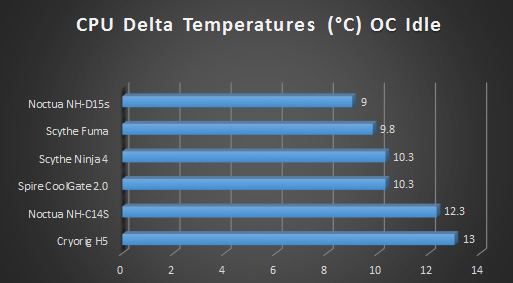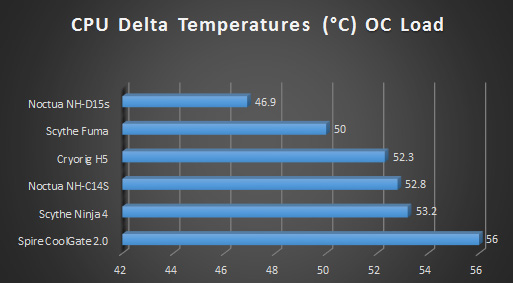 Another cooler tested and another review about to come to an end! Something to mention real quick is that the word Fuma, actually means Wind Demon and there was even a Fuma clan at one point in time.
Performance
The performance of the Scythe Fuma is not to be denied! The dual towers equipped with dual fans offer amazing heat dissipation and cooling performance. While we may not have tested too many coolers here yet at Enos Tech, we have in the past and can assure you the Fuma is the real deal. The Fuma had no issues keeping our overclocked 5820K to very respectable temperatures during our testing. The Fuma will be able to offer ample cooling for most consumer grade CPU's currently on the market and that is always good news.
Design
For those that don't know, Fūma Kotarō is often depicted as an inhumane monstrous giant and knowing that Fuma means Wind Demon, it is no surprise this cooler is designed as well as it is. When naming products after old folklore (if that is in fact what Scythe did), you have to make sure to hold up the traditions and Scythe certainly has with their Fuma cooler. The dual tower design is surely a winner and when you throw on a pair of the Slip Stream 120 PWM fans, you have some massive cooling performance on your hands. It's also worth noting that the nickel-plated copper heat pipes and base are great at moving the heat away from the CPU and allowing the fans to blow it right out of the case. Oh and did I mentioned those unfortunate white 4-pin fan connectors?
Value
With an MSRP of just €39, the Scythe Fuma is a great offering. For the price, you are getting some massive performance while not breaking the bank. There really is no other way to put it except for saying the Scythe Fuma offers great value through its performance and you will not be disappointed should you choose to purchase one. If you are looking for a cooler to help tame your beast of a CPU and don't want to break the bank, well then, the Fuma is definitely a serious contender as it offers both of these.
I would like to thank Scythe for sending the Fuma in for review.