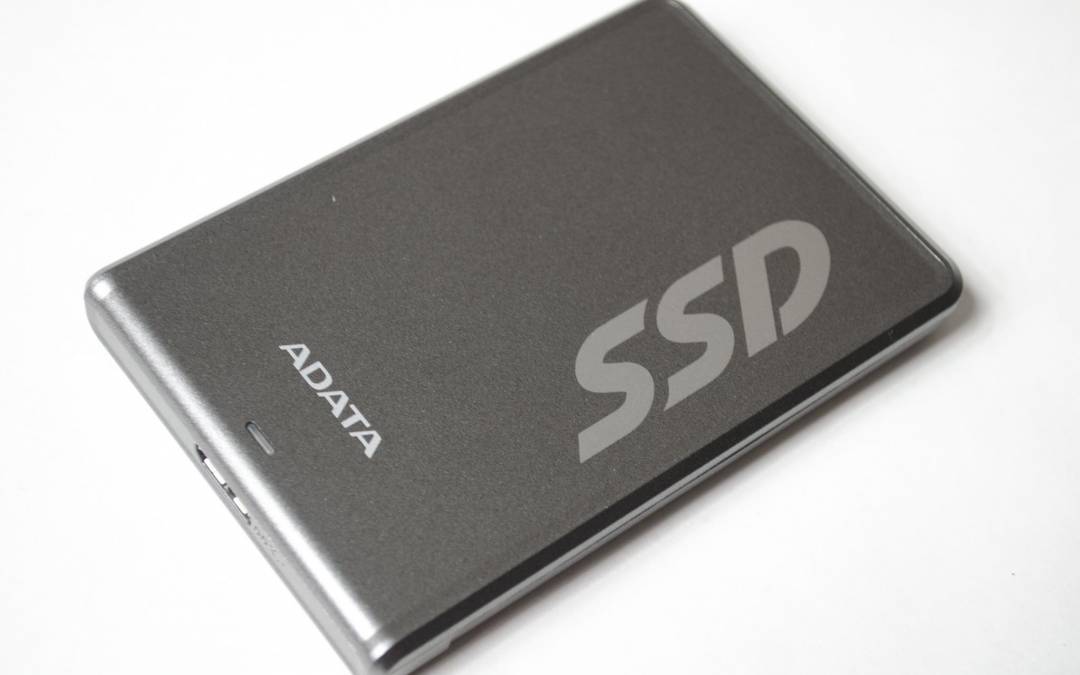 Introduction Storage, one thing most people can never have too much off. Especially these days, with all the movies, music and games available at our fingertips, users can easily run through masses of storage space. When it comes to storage, there are plenty of...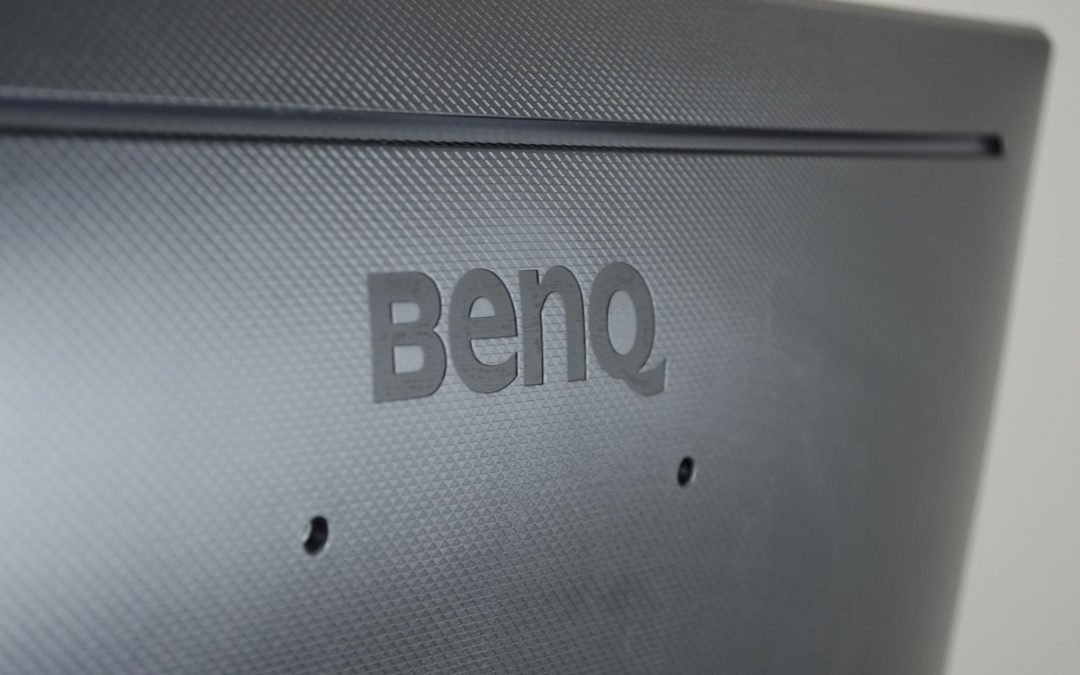 Introduction Following on from our last BenQ review on the RL2755HM Console Monitor, Today we will be taking a look at their GW2270 Monitor. BenQ offers a range of monitors from the plain and simple, all the way up to the extreme gamer and graphic designer. Depending...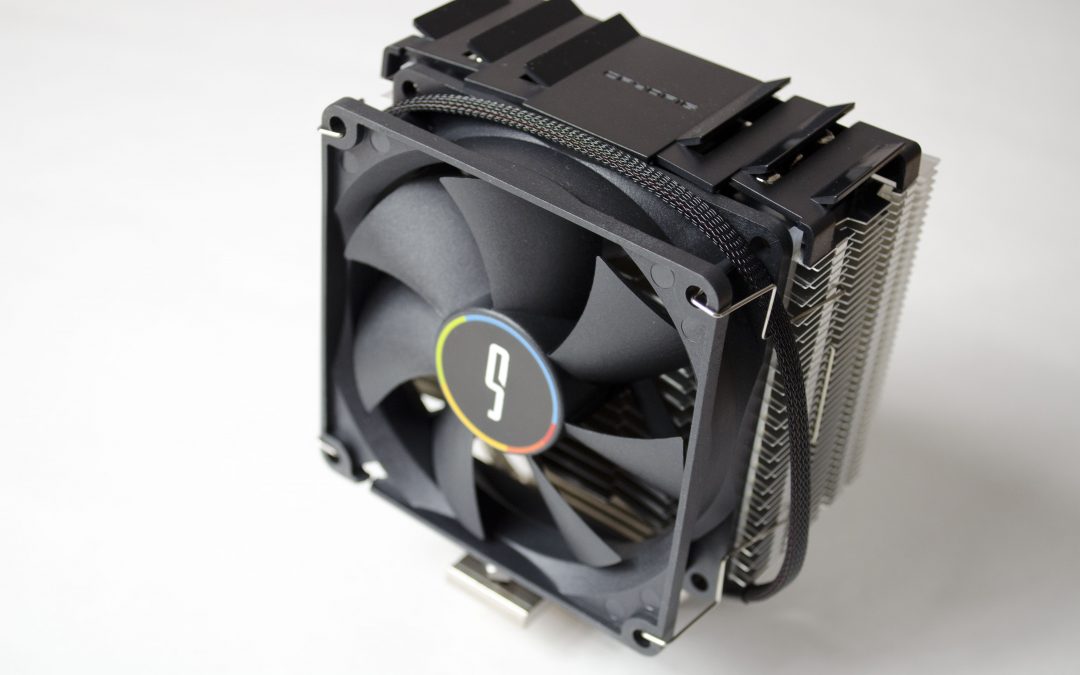 Introduction Today, we will be taking a look at the Cryorig M9i CPU cooler. Following on from our H5 Universal review, it will be interesting to see how this smaller cooler stacks up to some of the others on the market. For those who may not know, Cryorig offers some...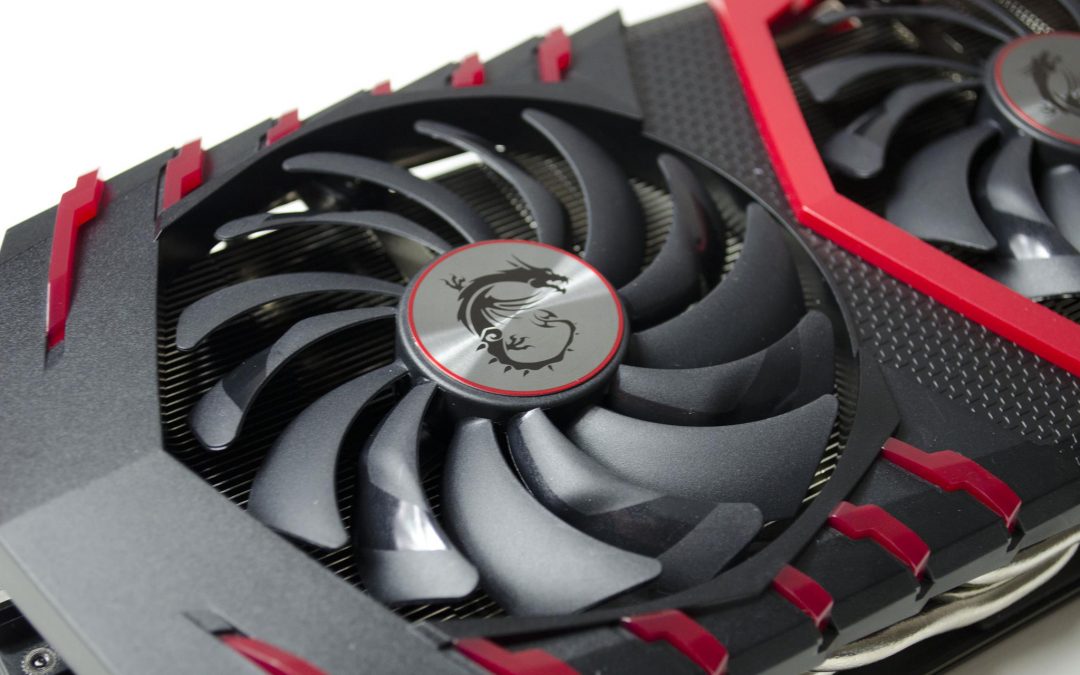 Introduction For our first ever GPU review here at Enos Tech, we will be taking a look at the MSI GeForce GTX 1070 Gaming 8G Graphics card. When it comes to choosing the graphics for you PC, there is a myriad of options available. You will need to decide on a budget...
Introduction Previously, Logitech G was nice enough to send in their G410 Atlas Spectrum Keyboard for review. Today, we will be taking a look at G633 Artemis Spectrum Gaming headset. Logitech has long been known as a top-tier peripheral manufacturer across the world...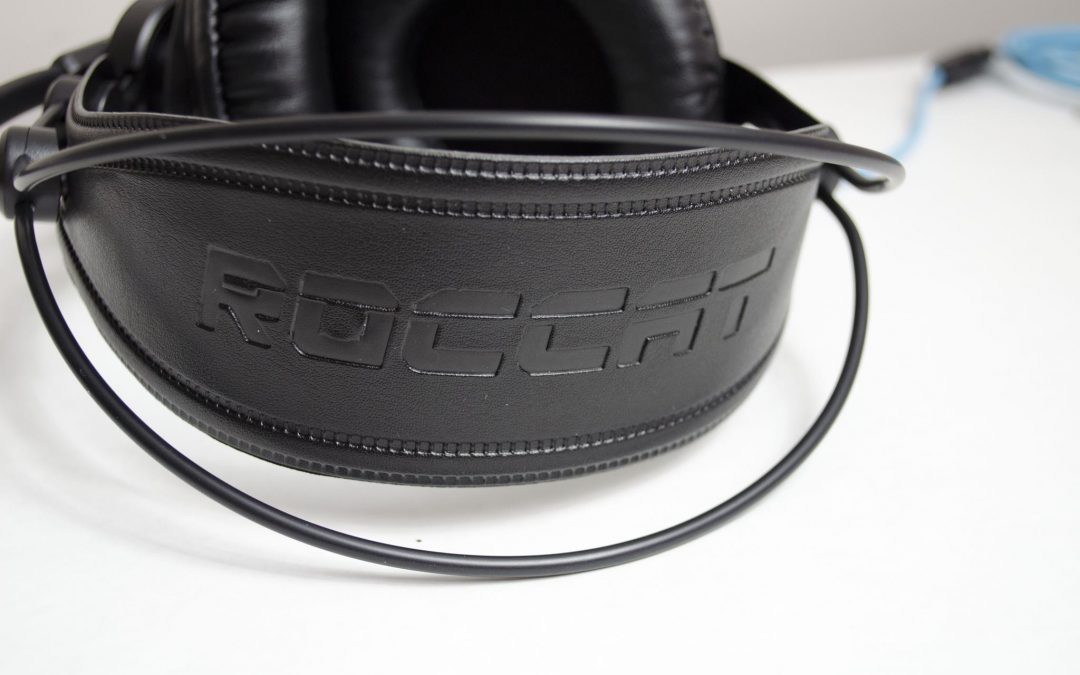 Introduction Following on from our review on their KOVA Pure Performance mouse, today we will be taking a look at the ROCCAT RENGA headset. ROCCAT is well-known for manufacturing peripherals that not only perform amazingly but also offer a great and unique design....
Introduction Previously, we've had a look at the SPEEDLINK Decus Gaming Mouse. Today, we will be taking a look at their ULTOR illuminated mechanical gaming keyboard. Before reviewing the Decus mouse, I really wasn't too aware of Speedlink. I had heard of...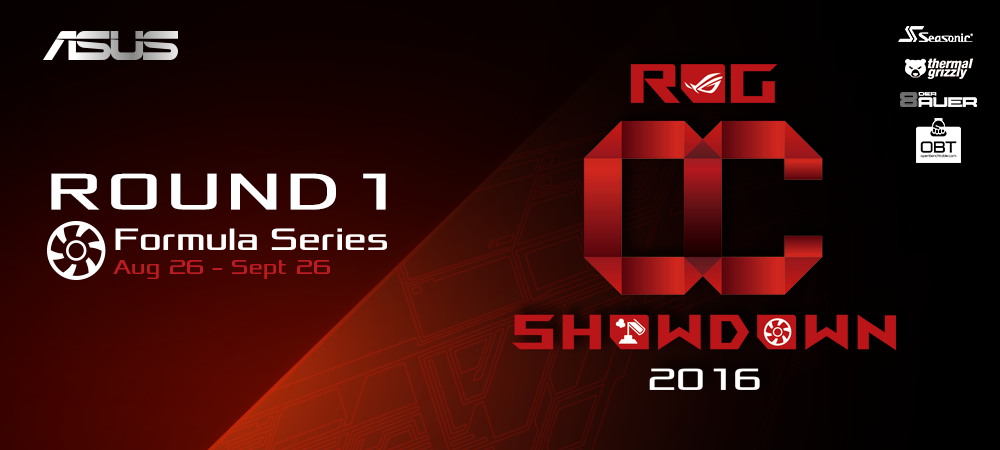 KEY POINTS ROG OC Showdown Formula Series 2016 spans two distinct, one-month rounds, and is exclusive to enthusiast overclockers using air- or water-cooling equipment RealBench Challenge is also exclusive to air or water-cooling enthusiast overclockers, and includes...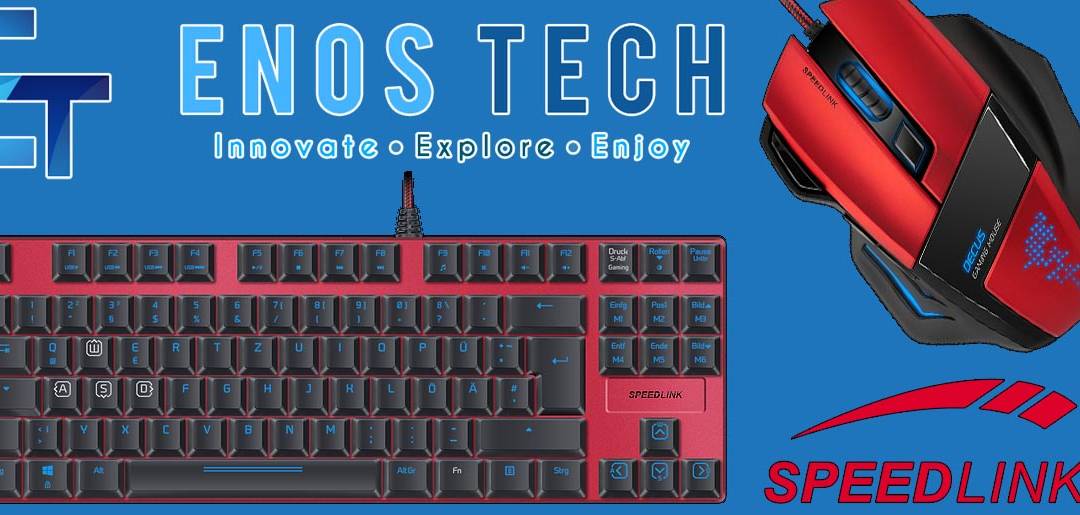 To get things kicked off for our special 1-Year anniversary, we are starting with a giveaway sponsored by Speedlink! Make sure to enter for you chance to win either a Decus mouse or Ultor Mechanical Keyboard! Also, make sure to check back all month for more fun and...
PAX WEST 2016 – September 2nd 2016 – CORSAIR®, a world leader in enthusiast memory, PC components and high-performance gaming hardware today announced a number of new RGB products and technologies, continuing the CORSAIR commitment to stunning user-customisable...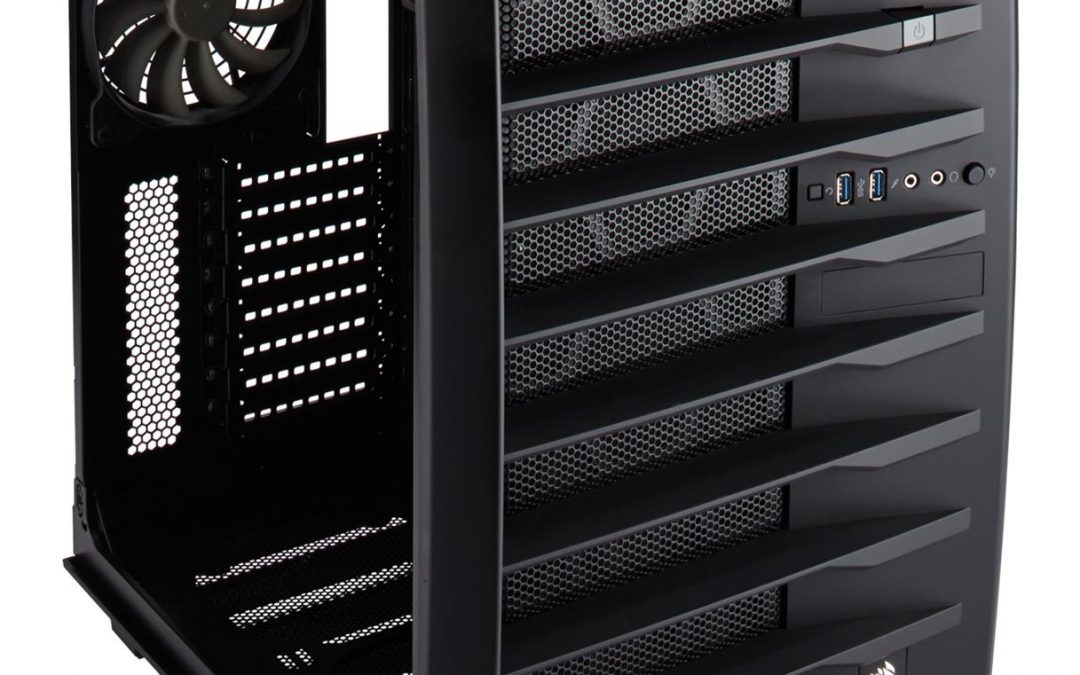 FREMONT, CA – September 2nd 2016 – CORSAIR®, a world leader in enthusiast memory, PC components and high-performance gaming hardware today extended its multi-award winning range of performance PC cases with the release of the new CORSAIR Carbide Air 740....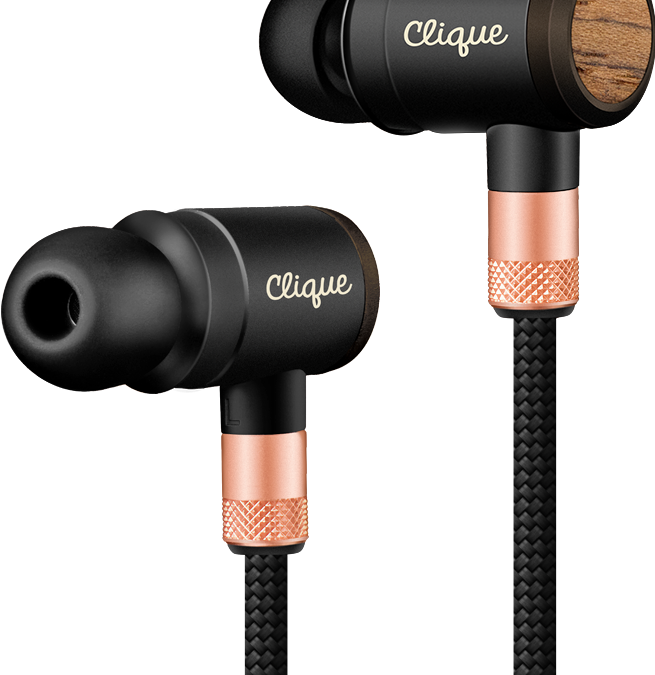 KEY POINTS Bluetooth wireless in-ear headphones with 5.8mm drivers and aptX technology provide excellent sound quality with powerful dynamics and stunning clarity Removable lock-in ear fins securely hold Clique H10 in place during exercise and water-resistant...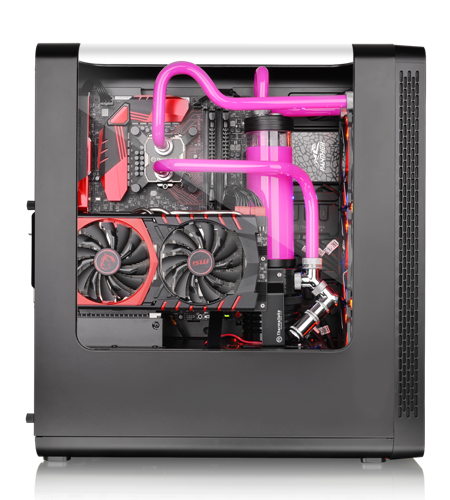 Taipei, Taiwan-August 26th 2016-Thermaltake is proud to announce the latest line of cases – the View 27 Gull-Wing Window ATX Mid-Tower Chassis with patented appearance design and exclusively Tt LCS Certified. Specially crafted with a curved window, users can fully...
X2 INTRODUCES THE EMPIRE ALUMINUM CHASSIS Maarheeze, The Netherlands, 23 August 2016. The Empire is an aluminum ATX PC enclosure and a major component in building your own powerful gaming set-up. This stylish ATX computer case is made from high-quality brushed...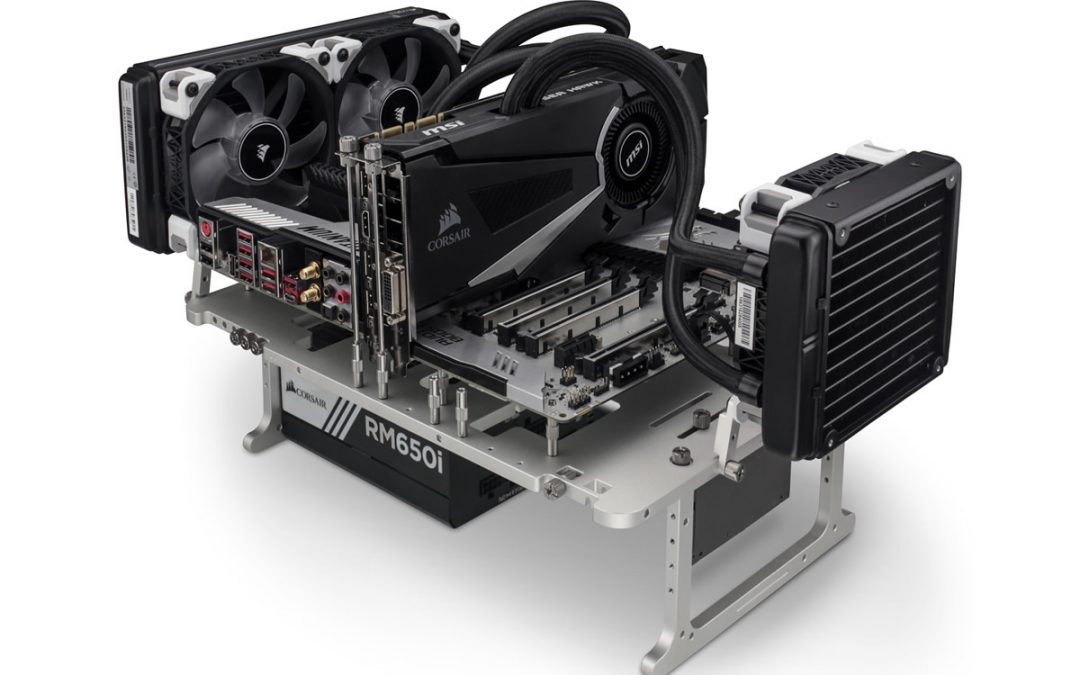 Today we are delighted to announce the official arrival of the BC1 Open Benchtable, a lightweight, toolless benchtable that has been designed specifically for portability and ease of use. Co-developed with HWBOT, OverClocking-TV and Streacom, the Open Benchtable is a...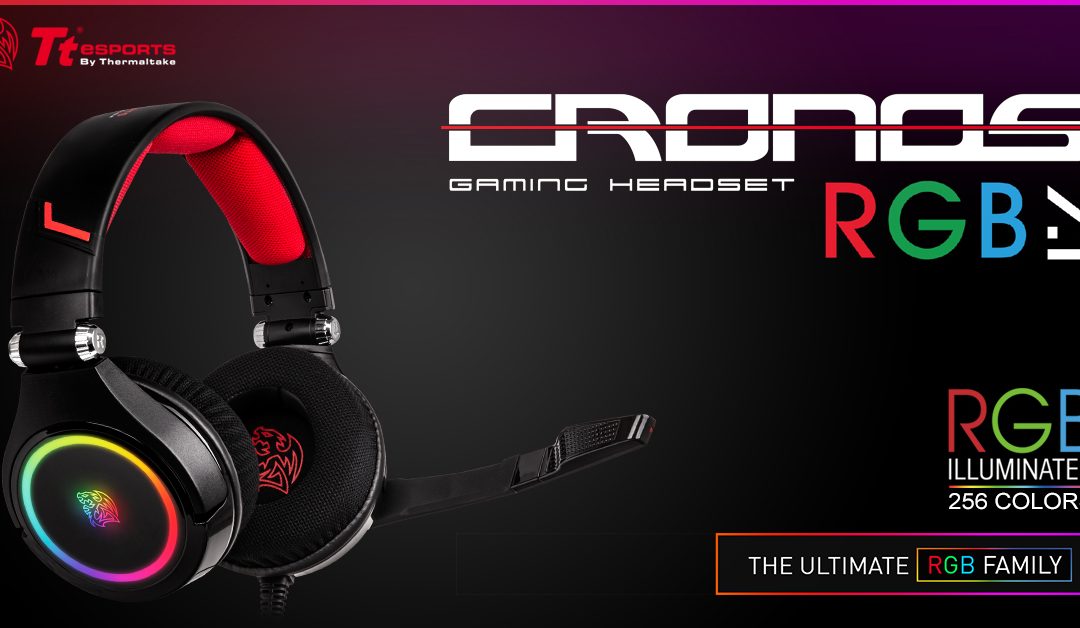 Taipei, Taiwan – August, 23, 2016 – Tt eSPORTS, the energetic and powerful challenger announces the new CRONOS RGB 7.1 Gaming Headset. True RGB engineered to provide stunning illumination amongst 3 different lighting effects that cycle through 256 colors amongst 7...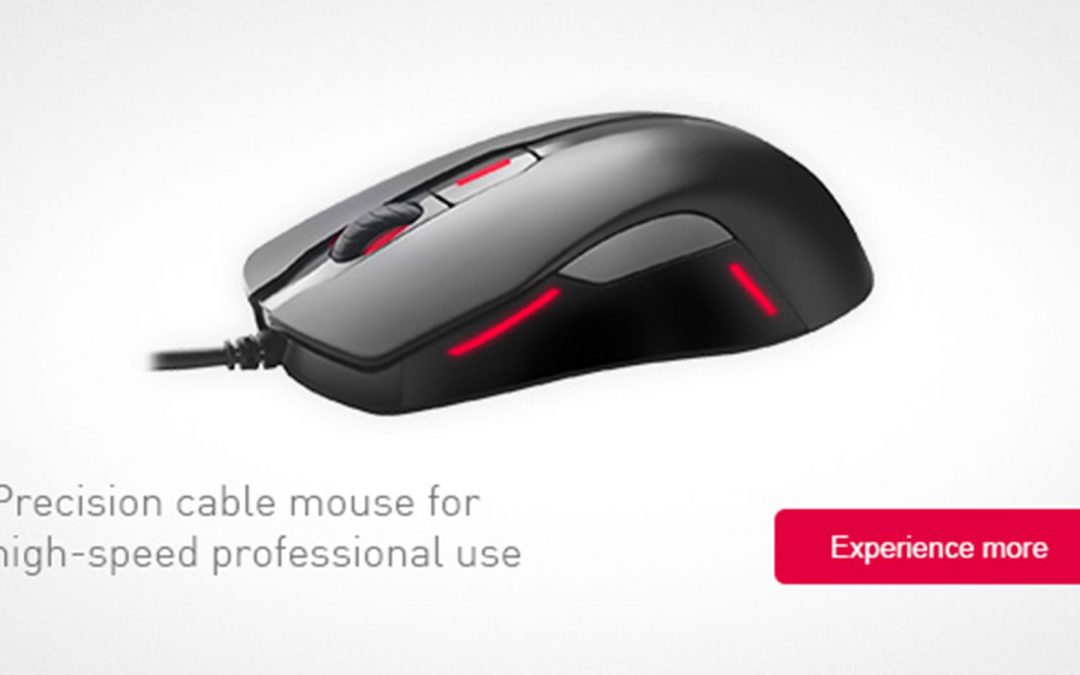 Precision cable mouse for high-speed professional use Auerbach, 18 August 2016 – CHERRY, the specialist for computer input devices, presents the MC 4000 wired mouse. The new model is optimized for professional requirements, where rapid work is required. These...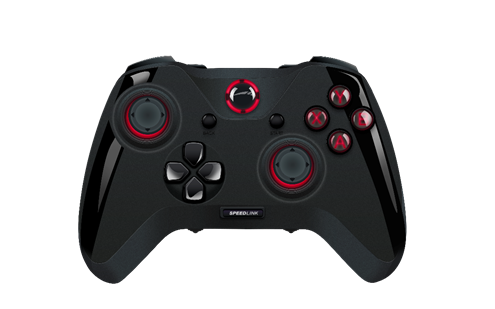 Weertzen/Cologne, 18 August 2016 – SPEEDLINK has gradually expanded its successful gamepad lineup in recent years. The USB gamepad, which is unveiled today at gamescom, ticks every box – especially for those who like to customise their kit. In addition to standard...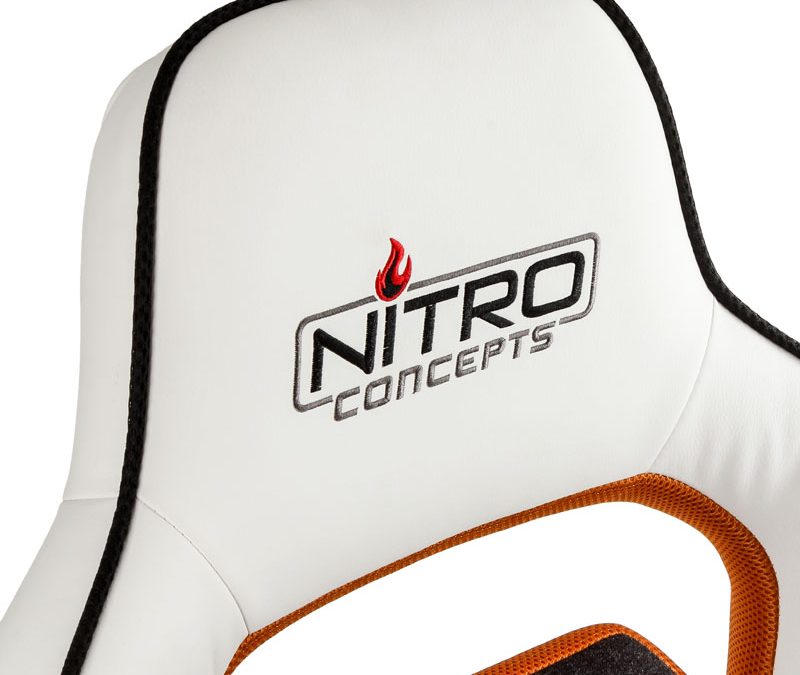 Wednesday 17th August 2016  Gaming chairs are extremely popular this year with a huge range available from the premium tier brands like noblechairs, to Vertagear and to more affordable brands like Nitro Concepts. Buying a comfortable chair has become more important to...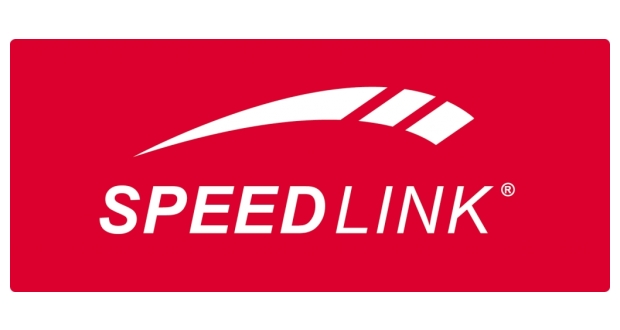 Weertzen/Cologne, 17 August 2016 –SPEEDLINK announces two new gaming mice this year at Gamescom: the DECUS RESPEC, successor to the successful DECUS Gaming Mouse, featuring a new weight system, and the OMNIVI Gaming Mouse with a maximum resolution of 12,000dpi. DECUS...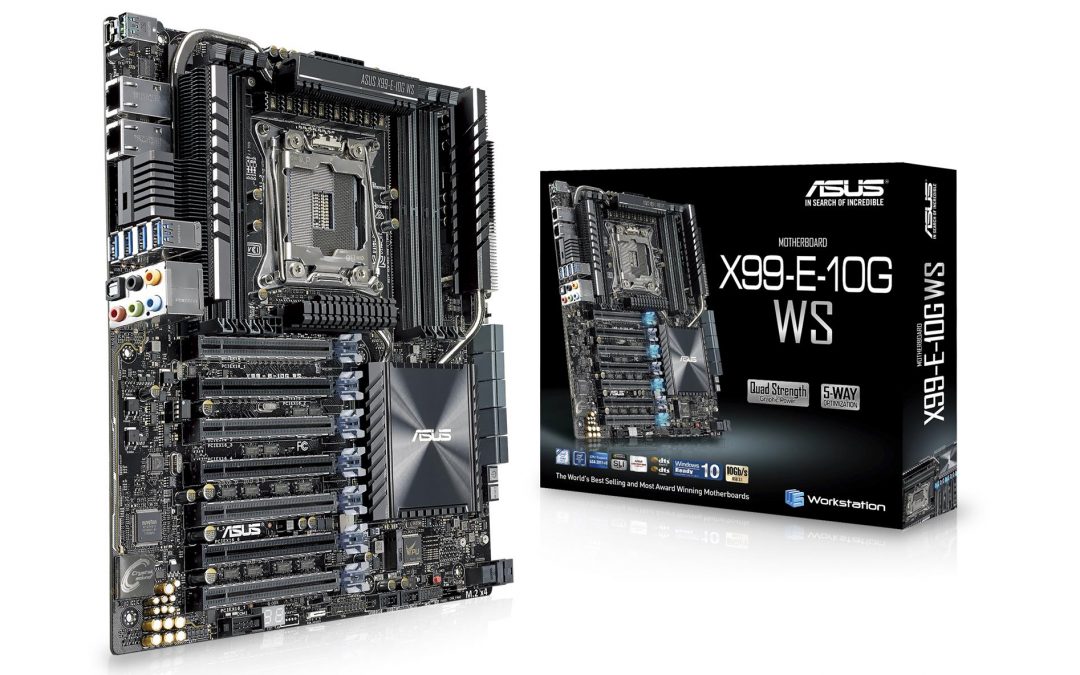 KEY POINTS Ultimate graphics power: Supports up to four double-width PCI Express 3.0 graphics cards for extreme SLI and CrossFireX performance 10G LAN and latest connectivity: Dual high-speed 10Gbps Intel LAN, plus USB 3.1 Type-A and Type-C, M.2 and U.2 all built in...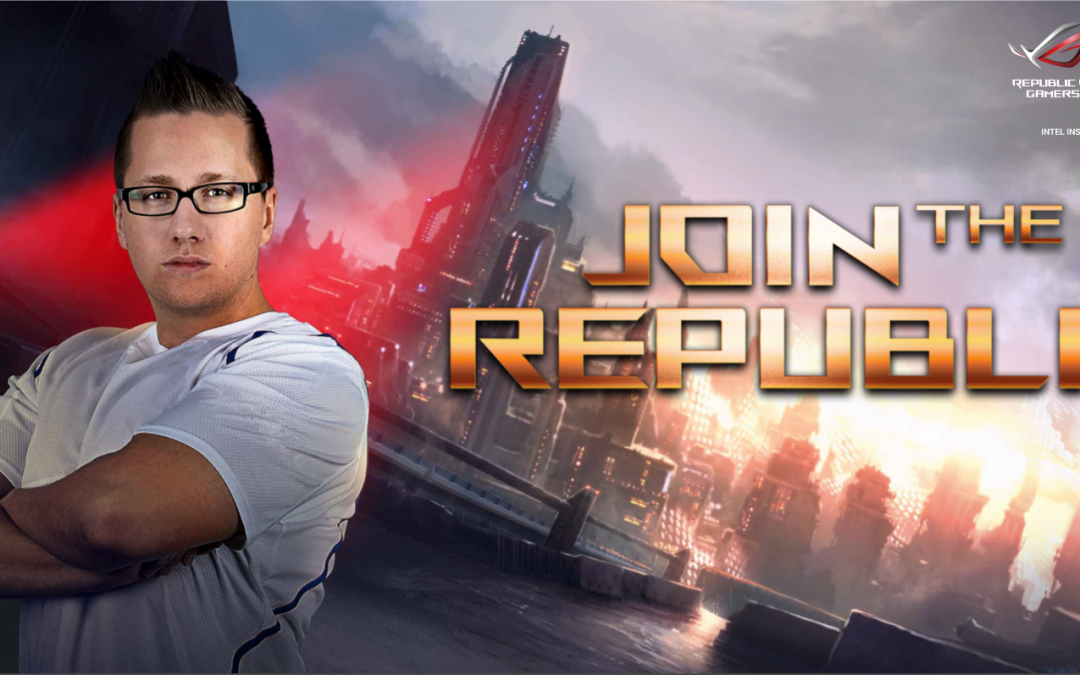 KEY POINTS Onsite & online ROG Join the Republic Community Challenge participants will qualify for selection via unique Counter-Strike: Global Offensive challenges Pro-gamer Michele "zonixx" Köhler will be the team captain at gamescom 2016 and will select team...
Gamescom 2016, COLOGNE, Germany – Aerocool Advanced Technologies Corp., a leading PC gaming hardware and accessories design company, announced today the new Dead Silence PC chassis to be exhibited at Gamescom from August 18th till August 21st in Cologne, Germany....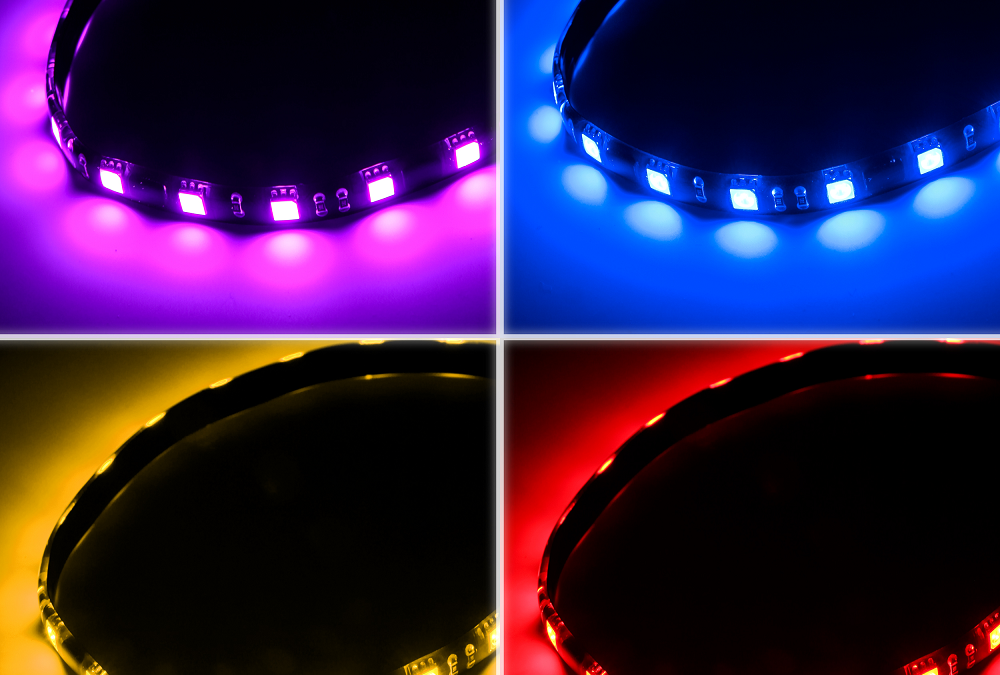 (BitFenix Design Lab, August 10th 2016): Together with Aurora, we are bringing you the new Alchemy 2.0 Magnetic RGB LED-strips certified by "ASUS AURA" to ease your decision of the system color. Alchemy 2.0 Magnetic RGB LED-stripes come in two lengths, 30cm and 60cm...